Dali Oberon 5
Design -

90%

Movies Performance -

90%

Music Performance -

90%

Inputs and Features -

95%

Price / Quality -

90%
---
Cheapest Places to Buy :
---
When you are looking for a good quality set of speakers there are certain brands you will be looking at that manage to meet certain criteria. One such brand that is very popular among home theater fans is Dali with the Danish company offering a wide range of quality speakers that can cover all requirements and spaces. Having tested a few of their models a while back we were impressed with the kind of performance we were able to get so having the chance to once again try out one of their models is always an opportunity we could not resist.
Today we will be looking at one of the floorstanding models in their Oberon lineup which is considered an entry-level series having the characterisitc of being the first one that incorporates Dali's patented SMC technology that is responsible for reducing non-linear magnetic distortion. We will talk in more detail about the ins and outs of this speakers a bit down the article as we will also put them to the test to see if they can offer the kind of performance that we are used from a set of speakers that bear the name Dali. So without further delay let's start our Dali Oberon 5 Review.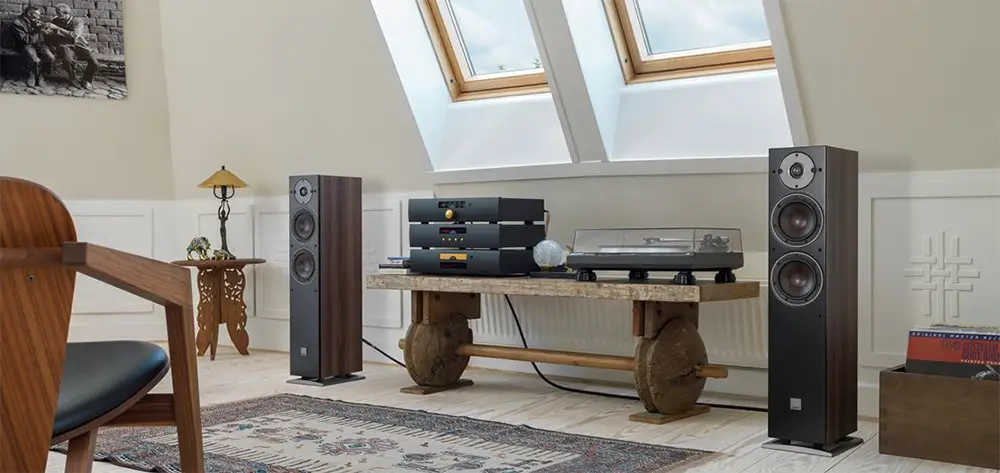 Design, Inputs and Features
Exterior
The Oberon 5 cabinet measures 32.7 x 6.4 x 11.2 inch (830 x 162 x 283mm) and weights 23.8 lb (10.8 Kg) including it's base making it a relatively small sized floorstanding speaker. With such small dimensions these speakers can easily be placed in any room either it be small sized or a wide open area.
The cabinet is constructed from CNC machined MDF board that is covered by high-grade vinyl that comes in 4 different color variations that include Black Ash, White, Dark Walnut and Light Oak. Dali has added solid bracings on the inside of the cabinet in order to have a more rigid construction and avoid any unwanted resonance. On the inside the speakers also get acoustic damping material that is placed along the sides, top as well as the bottom of the speaker in order to provide more optimized timing. There is no damping material at the front in order for the woofers to have more direct contact with the bass port that can result in better and more precise bass.

For the Oberon series Dali has placed the bass port on the rear in order to use the room's wall for improved bass performance while the whole cabinet has been placed on a very nice aluminium base in order to make the whole speaker lighter but also give it a more premium look.
The front of the speaker is covered almost by two thirds by a rounded front grille while at the lower front there only the Dali logo visible giving the speaker an overall simple but at the same time elegant look.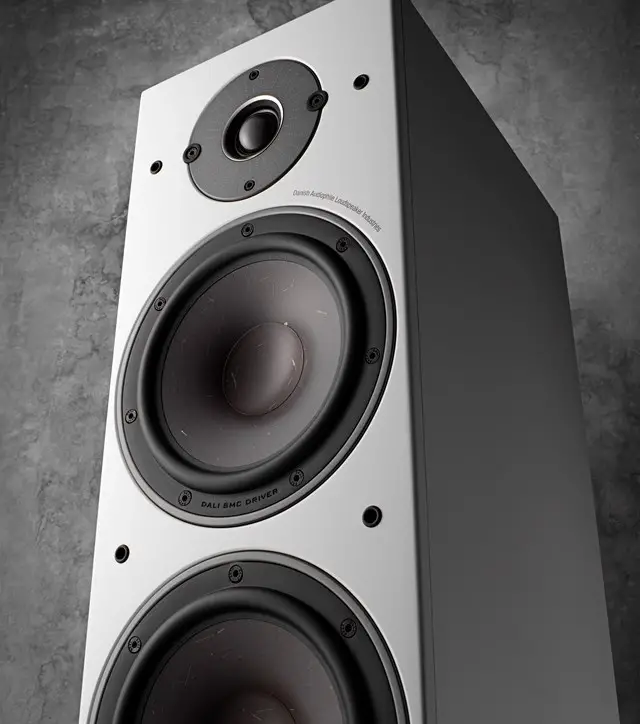 Internal Hardware
Removing the front grilles we are greeted by what makes these speakers such great performers. The Oberon 5 comes equipped with dual 5.25″ mid/bass drivers that feature wood fibre cones made by a blend of fine grain paper pulp, reinforced with wood fibres and terminate by soft and very flexible rubber surrounds in order for the magnet motors to control the membranes movement better.
They also come with lightweight 4-layer voice coils that consists from an aluminium core and a thin outer copper tube and in combination with the magnet motor that consists from an iron/SMC pole piece surrounded by a large ferrite magnet results in the Oberon woofers to have reduced mechanical distortion and thus offer more audio detail and a better mid-range performance.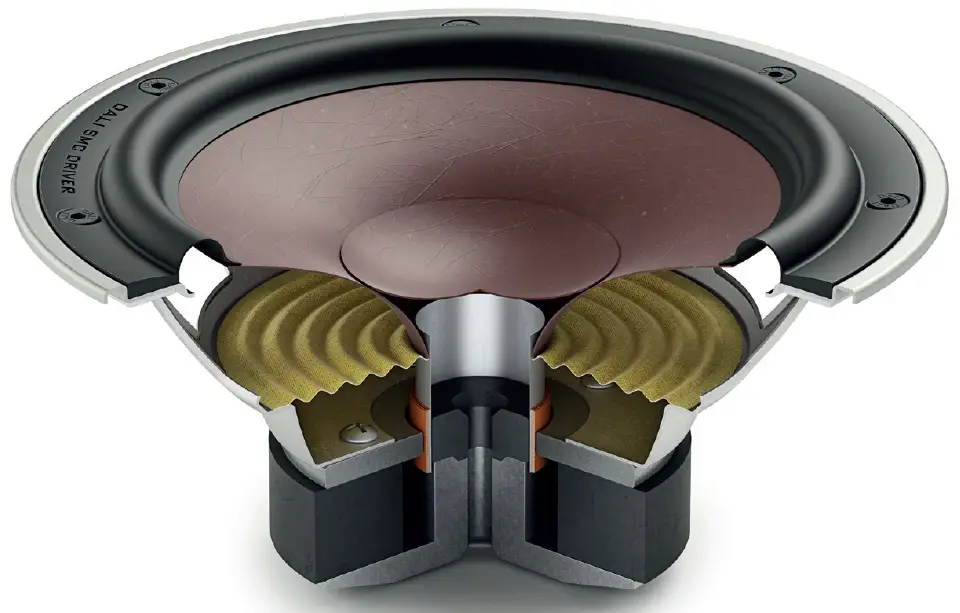 Above the pair of mid-range drivers we find a 29 mm ultra-light soft dome tweeter that according to Dali was specifically designed for the Oberon series. It's membrane is constructed by very light weave fabric and in combination with it's larger than usual size it can produce higher sound pressure with less voice coil motion.
The combination of the dual mid-range drivers and the soft dome tweeter result in a frequency range of 39 – 26,000Hz, 88dB of sensitivity and 6 ohms of nominal impedance.
Connectivity
At the back under the bass port we get a pair of high quality gold-plated speaker terminals that can firmly hold bear wires or fitted with special banana plugs.
Performance
Dali claims that the Oberon 5 speakers can achieve wide audio dispersion due to the special design of the cabinet as well as the woofers and as such you can enjoy superior performance even when listening at an off-axis angle. Also there is a recommendation of placing the speakers around 15-80cm away from the walls in order to augment bass performance.
For our testing we placed the speakers around 30cm from the wall while we toed-in them a little towards our listening position. After connecting them with our AV receiver and went through the necessary balancing and calibration we were ready for our audio tests.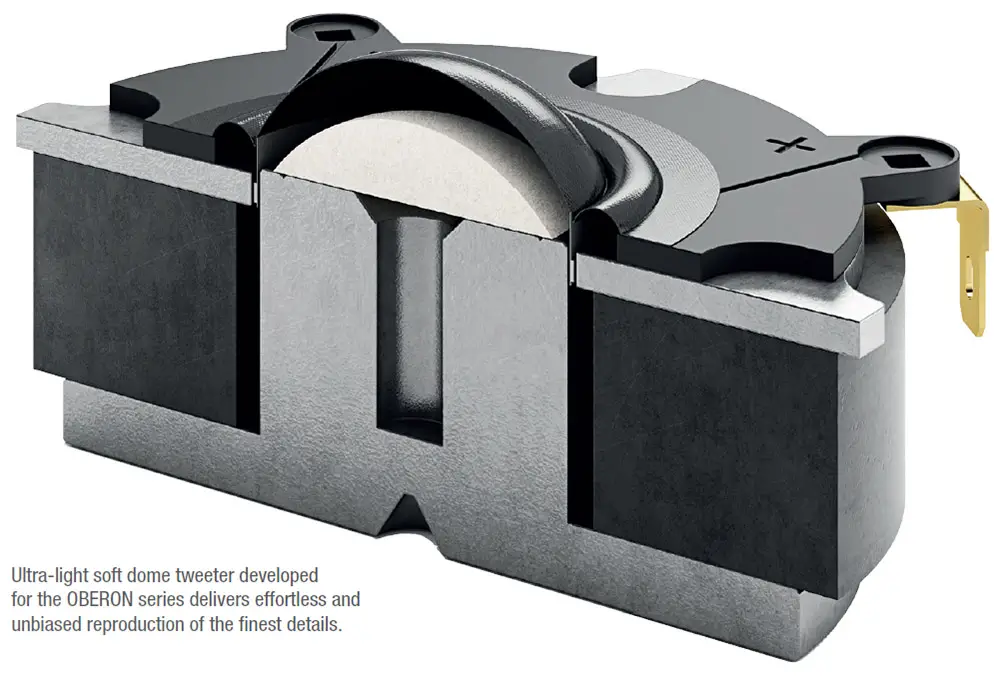 Movies
Two film selections for this review with the first being Saving Private Ryan in 4K UHD which has a very nice and punchy Dolby Atmos audio track which is exactly what we were looking for in order to push the speakers to their limits. The speakers were able to handle subtle sound effects with great precision and control as in the opening scene where we see the Allied soldiers in the marine boats a great many environmental and background effects were reproduced faithfully and with very good resolution.
When we reach Omaha beach the Oberon 5 go into overdrive as they try to control the various front and background effects and they managed to do it without breaking a sweat. The scene is mostly overcrowded with low frequencies as artillery explosions and gunfire take front and center but there are also other effects like the characteristic M1 Garand cartridges ping that felt very natural. The speakers have plenty of low frequency punch which was a bit surprising for their size and for such a demanding scene they managed to give a very realistic and naturalistic tone to the sound making the scene even more alive.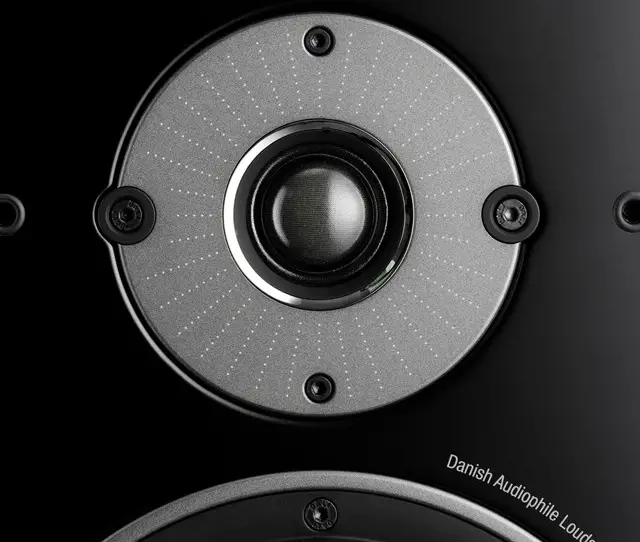 The second film we decided to try was the 4K UHD version of Jurassic World which has an amazing DTS:X track. Here we get a more balanced mix that is still full of low frequencies but is also able to provide more flexibility in the mid and high levels. The T-Rex characteristic footsteps rumble felt ominous while the dinosaurs roars had a very smooth and organic sound to them. The speakers were pushing the lows quite a lot while mid-range had the right impact that was accompanied by very expressive highs.
Music
Next in line was our music testing so we selected a few FLAC music tracks in order to determine how good the Oberon 5 can behave with something a bit more delicate. Keep in mind that Dali recommends a "break-in" period of about 100 hours before there speakers can reach top performance so if you find their sound a bit "off" in the beginning don't be alarmed as things will definitely improve over time. You just need to give them a bit of time to flex their muscles.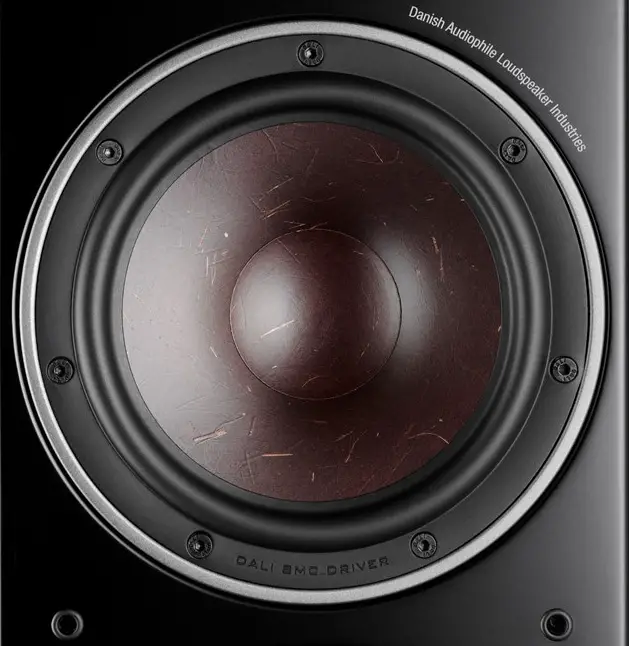 As for how their performed they had a certain "musicality" to them that felt different from other floorstanders we had tested before but they had a ring that we definitely liked and got used after a few hours. Sound had a nice organic flow to it while details were in abundance. We have heard from more than a few people describing the sound of the Oberon 5 as "fun" and this definitely holds true to some degree. It's hard to describe what this means exactly until you hear them yourself but once you do you will get immersed in their bold and expressive performance.
Plenty of details, good precision and balanced performance is how we would describe them in just a few words. The Oberon 5 managed to reproduce music in a very expressive way that gave each track a very unique identity. Nice treble and convincing lows make these otherwise compact floorstanders perform admirably.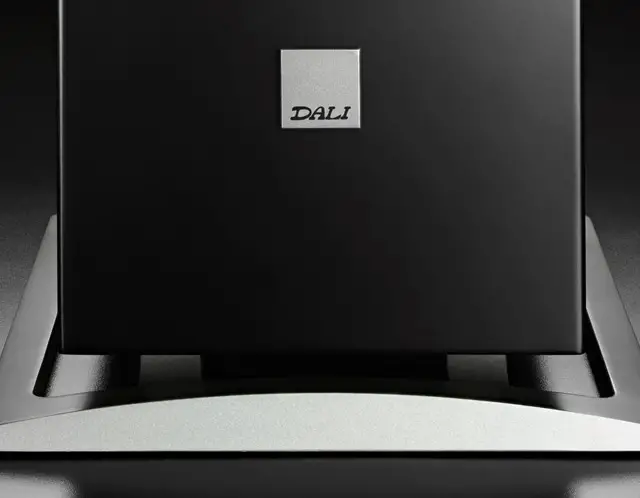 Final Thoughts
Reaching the end of this review we can say that Dali has once again managed to create a great speaker set with the Oberon 5 being a model for every situation either it be music or movies. With great audio performance, nice and simplistic design, superior build quality that is characteristic of Dali's expertise and a price that is more or less good for what is offered it seems that the Danish company has created another scoring performer.
Unfortunately with so many competing models in the same category it will make things a bit harder for these speakers to really distinguish themselves but for those that know what Dali represents and offer they will for sure appreciate them. Also if you have a very large area the 5s may not cut it for you and you should look for the bigger Oberon 7 instead. But if you are seeking for some good quality, great performing speakers for mixed use for use in a small or medium sized area and don't want to spend a fortune for them then the Dali Oberon 5 speakers is a perfect match as they will offer you countless hours of acoustic pleasure.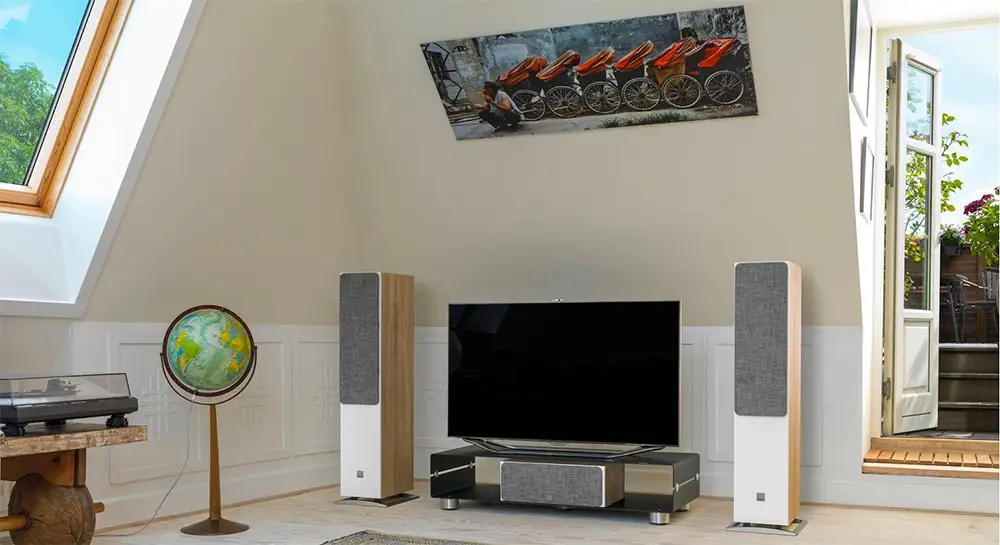 For more reviews you can check our dedicated Floorstanding Speaker reviews list or even look at our Product Reviews Table where you can find the brand and specific product you are looking for.
Also don't lose the chance to subscribe to our Newsletter and gain exclusive privileges.
---
Cheapest Places to Buy :
---
Dali Oberon 5 Specifications