---
Cheapest Places to Buy :
---
When a young boy with supernatural abilities goes rogue, mutant mercenary Wade Wilson (AKA. Deadpool) assembles a team of mutants to find and protect him from Cable, a dangerous cyborg from the future that came back in time to stop him.
Plot
*Be aware of spoilers*
On his anniversary with Vanessa, Wade Wilson fails to kill one of his targets leading to her death. Blaming himself for her death he blows himself up but he remains alive and is put back together by Colossus. He agrees to join X-Men as a way of self healing and he, Colossus and Negasonic Teenage Warhead confront the unstable young mutant Russell Collins / Firefist at an orphanage. Wilson kills one of the staff and Colossus stops him from killing more. Wilson and Collins are arrested and transferred to an isolated prison while Cable travels back in time in order to save his family.
He breaks into the prison in order to kill Collins but has to fight with Wilson who forces both of them out of the prison. Wilson organizes X-Force and plan to rescue Collins out of a prison transfer convoy. All members die except Wilson and Domino and while they fight Cable, Collins frees fellow inmate Juggernaut who agrees to help him take revenge. Both of them escape by destroying the convoy.
Cable offers Wilson to work together to stop Collins. At the orphanage they are overpowered by Juggernaut until Colossus arrives to distract him. Wilson sacrifices himself to save Collins when Cable tries to kill him and that changes the future in order for Cable's family to live. Cable uses the last charge in his time control device to go back and save Wilson, while Collins still has his change of heart and the headmaster is being killed by Wilson's taxi-driver friend Dopinder.
Directed by
David Leitch
Produced by
Simon Kinberg
Ryan Reynolds
Lauren Shuler Donner
Written by
Rhett Reese
Paul Wernick
Ryan Reynolds
Based on Deadpool by
Fabian Nicieza
Rob Liefeld
Production Company
Marvel Entertainment
Kinberg Genre
Maximum Effort
The Donners' Company
TSG Entertainment
Distributed by
20th Century Fox
Starring
Ryan Reynolds
Josh Brolin
Morena Baccarin
Julian Dennison
Zazie Beetz
T.J. Miller
Brianna Hildebrand
Jack Kesy
Running time
119 minutes
Author's review
Deadpool is really one of a kind film. We are sure nobody was certain what to expect when the first film was announced and when it was revealed that Ryan Reynolds would be the one to bring the hero with the big mouth to life it left a bit of a bad taste. After all the memory of Deadpool from Xmen Origins: Wolverine was still vivid so the first reactions were surely very negative. If you also take into account the huge amount of superhero films made in the last decade then the risk of the movie being lost in the sea of superhero films was a very realistic danger.

We are pretty sure that the film makers were thinking the same thing when they were beginning to put the film together. For such a film to work you have to offer something different by braking the mold of what the rest of superhero films offered, otherwise it will just another film for the hardcore fans. After all Deadpool doesn't have the brand power of Spiderman or Ironman so it would be almost impossible to replicate the success these characters had. So the best course was to take Deadpool's characteristics, enlarge them ten fold and put them front and center.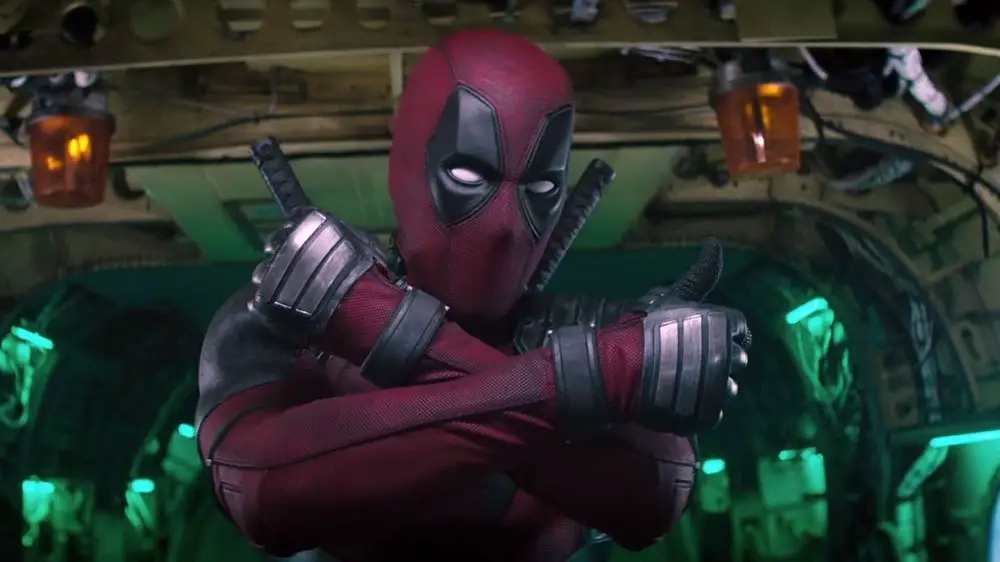 The end result was definitely something we hadn't seen before, at least not from a big budget superhero film. The first film combined hilarious moments, a lot of jokes, Deadpool making fun of everything and everyone and combined these with a lot of action and spectacular fight scenes creating a bombastic result that was fun, fresh and never felt like it had to be confined in specific rules that these kind of films often follow. This resulted in Deadpool enjoying huge success with over $780 million in the box office alone, a success that even the most optimistic ones were not expecting.
Naturally this kind of success would spawn a sequel and here we are now with the second film being released in home media after another successful run in the box office. When something works so good you don't change it and the film makers made sure that the sequel would follow the same recipe as the first and multiply everything tenfold. The film costed almost twice the original's budget but the amount it made in the cinemas was almost the same even a bit less than the first. You cannot say that the film was a failure, on the contrary a lot of films would dream to have the success Deadpool 2 had but when you almost spend double the budget you expect at least this to show in return.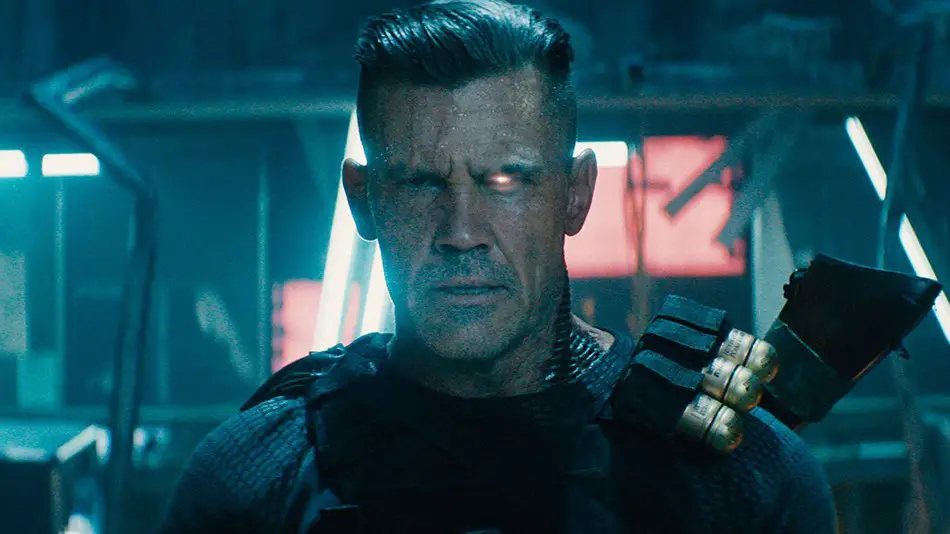 In our opinion Deadpool's biggest strength is also it's biggest weakness. On the one hand we get another dose of what made the first film so great but on the other hand while the first time it was something new and fresh now we got another round of what we had already experienced which means there is bit of fatigue at play with the viewers. Film makers in their try to gives us more and more of what they though we liked in the first film overdid it a bit this time making the film drag a bit.
For once there is much more talking in the film compared to the first almost to the point of frustration. Especially during the last act and when Wade is having his last monologue it felt like it went forever and really slowed down the film to a halt. We felt the same thing in a couple of other scenes and while in a film like this each scene should move the action forward a lot of times we felt like all this talking was holding the movie back.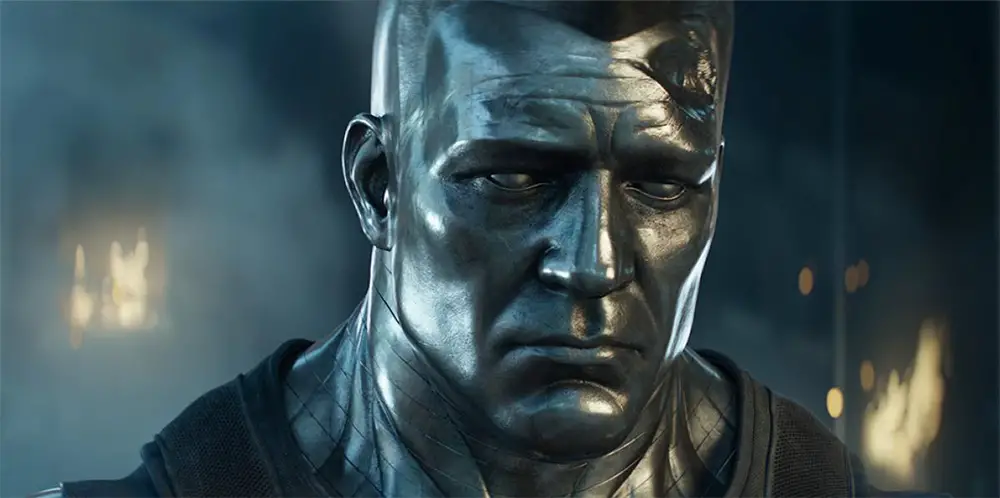 The story revolves around Cable, a dangerous cyborg from the future that turned back in time in order to save his family from death. Cable is being portrayed by Josh Brolin and he gives the character a really menacing attitude and makes him a formidable opponent for Deadpool. The downside is that Brolin also portrayed Thanos in Marvel's epic Avengers: Infinity War and it was hard not to draw some comparisons between the two characters. And to be honest it is a bit of unfair as his performance playing Thanos was flawless and in comparison Cable felt like a failed attempt of a bad guy when in reality he really gave a very good performance if you take into account the material he had to work with.
Reynolds once again gives his characteristic performance and this second time he feels right at home playing a character that it's like written specifically for him. But we had the feeling that the script was not very helpful making it difficult for him at some points to deliver. Nevertheless if you have seen the first film then expect more of the same wacky and hilarious attitude that made Deadpool such a beloved film. As for the rest of the casting not much can be said as everyone else is really there to support Reynolds and Brolin as everything is centered in these two characters with little room left for anyone else.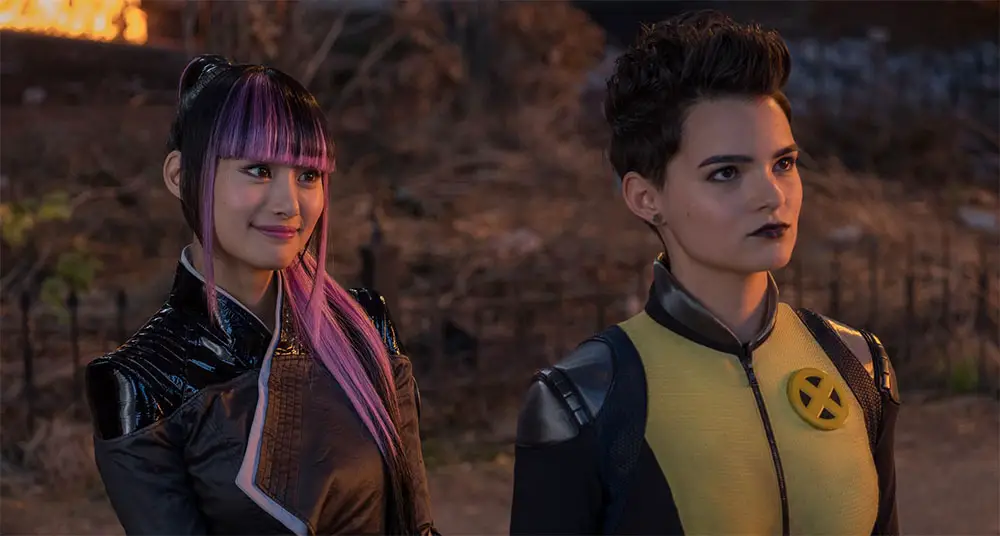 The film has a few good action scenes with the prison transfer convoy sequence being the most characteristic. Even though the film continues offering the same high quality, big budget action scenes, it felt like the first film was better at this with the last act offering more grand scale action. Here the last act with the orphanage showdown, it felt like the budget was finishing and they had to downscale the ending to meet the budget. When you get a good action sequence in the middle of the film you expect the ending to go out with a bang. Instead here it felt like the movie run out of gas towards the end leaving a bit of an underwhelming feeling.
Technically the film was very good although in a few scenes the CGI felt a bit too fake. But not so much that would distract from the overall experience. Sound and music is the typical performance you get in such kind of films, with the now familiar Deadpool music track giving the rhythm and sound effects feeling the room at every action scene.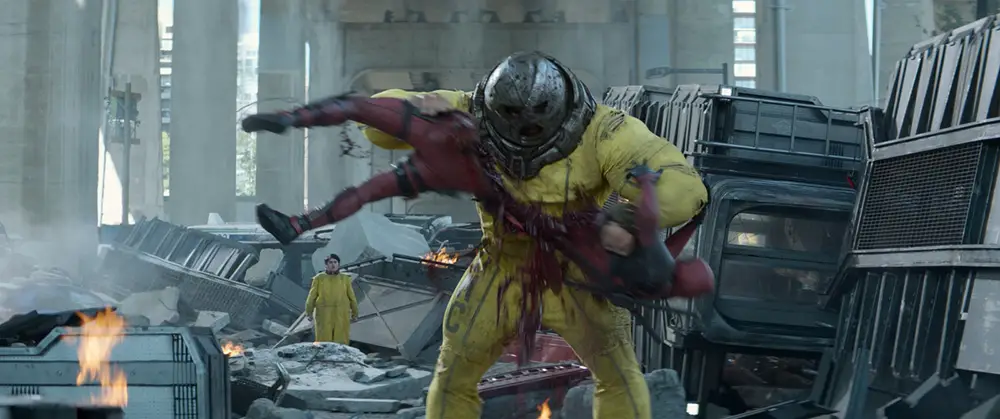 Closing what we can say about Deadpool 2 is that it continues the same recipe of what made the first film such a success. But in trying to copy the first movie the film makers made a few glaring mistakes. A lot of talking slows down the film dramatically and less than impressive action sequences leave a lot to be desired. Deadpool 2 is not a bad film. Not by far. But after the first, expectations were much higher and what we got is clearly not as good as it could be. But it's Deadpool and even like this what we get is two hours of hilarious moments, goofy jokes and good action. Even with all it's problems the film will surely entertain you and this is what matters in the end even if we were expecting more.

20th Century Fox Home Entertainment presents this HEVC/H.265 4K UHD release in 2160p resolution and 2.39:1 aspect ratio. What we get here is a pleasant upgrade over the standard Blu ray release in both sharpness and color representation. The upgrade may not be a huge one but the end result can hold on it's own and really shows the strengths of the new format. It seems that unlike the first film that had a 4K DI (Digital Intermediate) the sequel will have to make do with just a 2K DI and had to be upscaled for the 4K UHD release.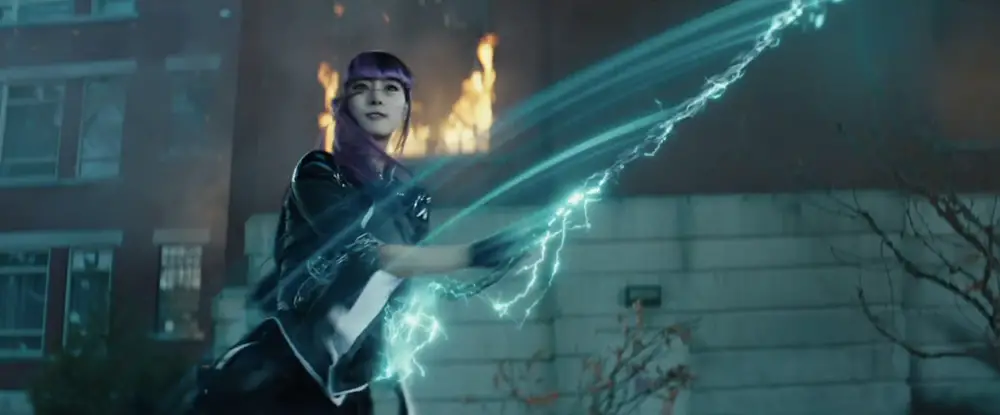 Nevertheless the upgrade in resolution provides some extra sharpness to the overall image and although it may not be obvious throughout the film there are many moments where the extra sharpness reveal more details both on the characters and the environments. There is no Dolby Vision here but HDR10 is more than enough to offer us spectacular highlights that elevates the whole picture. Wider Color Gamut provides a wider color palette and again the differences may not be huge but it offer small improvements that makes this release the best.
As far as the audio there is also an upgrade as we get a Dolby Atmos track compared to a DTS-HD Master Audio 7.1 track we got for the Blu ray disc. The Dolby Atmos track offers great separation between the different speakers and has good depth and clarity. The height speakers may not go into overdrive all the time but the track makes sure to feed them enough information to expand a bit the sound field above the viewer. The difference again is subtle against an already excellent DTS-HD Master Audio track but if you want the absolute best then the Atmos track is the one you should listen to.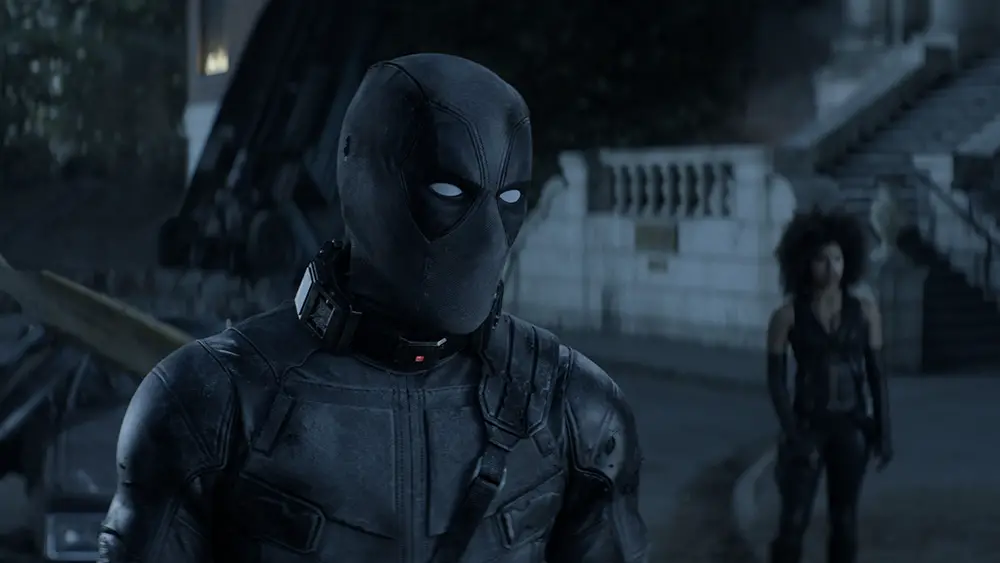 Overall the 4K UHD version of Deadpool 2 is a subtle upgrade both in video and audio and although it may not be a transfer that you will be using for reference material it for sure has it's merits and will definitely give you a great cinematic experience. If you want the absolute best version, quality wise, the this 4K UHD release is the one to go for.
Movie Rating :





4K UHD Rating :





If you liked this review you can check more of our movies reviews in our dedicated section. Also don't lose the chance to subscribe to our Newsletter and gain exclusive privileges.
---
Photos
---
Cheapest Places to Buy :