Denon AVR-S970H
Reviewed at $899.00
OS, Apps and Features
9.0/10
Pros
Excellent immersion on a budget
3 full 40Gbps HDMI 2.1 ports
Huge list of extras and services
Affordable price
Cons
No front HDMI input
Main unit and remote design need a refresh
No composite or component ports
More expensive than previous releases
---
Cheapest Places to Buy :
---
When talking about Denon's AV receivers lineup obviously the X-series gets most of the attention. But these are not the only ones available as Denon also has the slightly cheaper, and lighter on features, S-series which offers a good alternative to the more advanced X-series units. And today in our Denon AVR-S970H review we are going to test the best AV receiver they have in this more affordable series.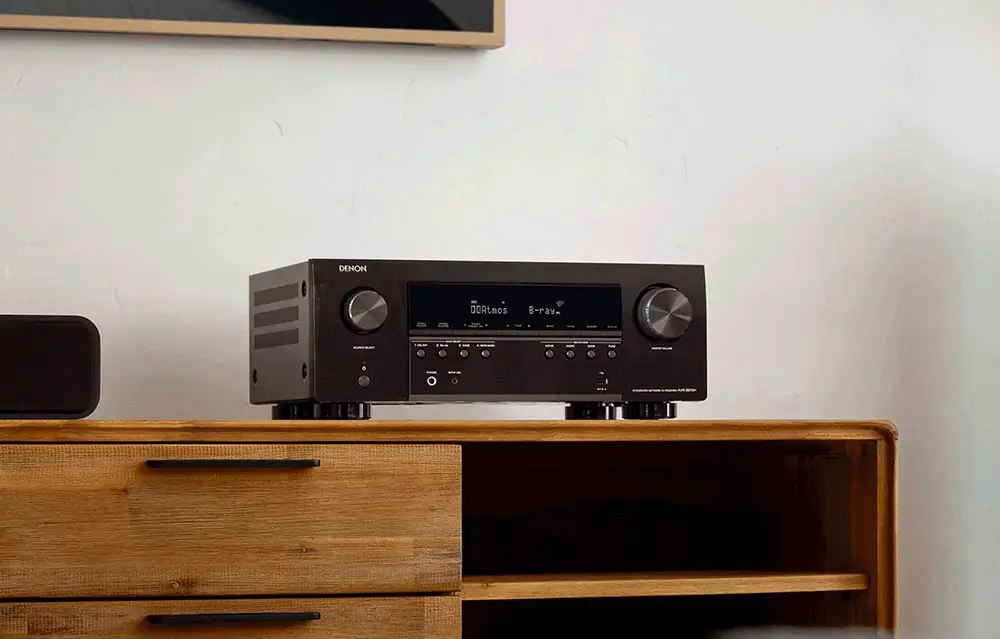 Very often we see some of the X-series receivers overlapping with some of their S-series counterparts, adding some confusion we may add, and this is what is happening with this one also. The S970H seems to be awfully similar to the AVR-X2800H as many of their features and capabilities are the same. But the $300 difference indicate that there are indeed some different specs, some bigger than others and we are going to point them out in order to make it easier for you to decide which of the two suits your needs the most.
The receiver is a 7.2 channels unit with 90 watts of built-in amplification per channel, it supports the standard Dolby Atmos and DTS:X formats along with the usual virtual and up-mixing tech like Dolby Surround, DTS Neural:X, Dolby Atmos Height Virtualization and DTS Virtual:X, uses the Audyssey MultEQ auto calibration system and includes plenty of features like High Resolution Audio, HEOS technology, AirPlay 2, voice control, multi-room zones and HDMI 2.1 ports.
The Denon AVR-S970H seems a very intriguing release if you are looking for a more budget friendly AV receiver and if the price of the X2800H is a bit too much for your wallet. It does lose some more specialized features but its lower price will make you think twice. Is the S970H worth it or its bigger brother's capabilities and value overshadow this smaller unit? Let's find out.
Design
Denon, in contrast to what Marantz did, decided to keep the same old design on all of their AV receivers for one more year. As such the AVR-S970H is exactly the same in terms of looks and dimensions as the S960H. No changes whatsoever.
The unit measures exactly the same at 17.1″ x 13.4″ x 9.3″ (434 x 341 x 237 mm) with the antennas in vertical position. As always, you can slightly lower its height to 6.6″ (167 mm) if you turn them horizontally without any meaningful loss on the wireless quality.
As for its looks the outer shell features the same straight lines and sharp corners as the S960H did. The front features a brushed metal texture with an exact shame layout as the rest of their releases from 2019 and onwards.
This means a big central display showing all functions with two big circular knobs at each side for volume on the right and source selection on the left. Under the source selection knob we find the power button while a thin line under the central display houses 10 function buttons that include tuner and zone 2 controls, Dimmer, Status and two groups of four circular buttons underneath with one group being the quick selection buttons and the other the sound modes.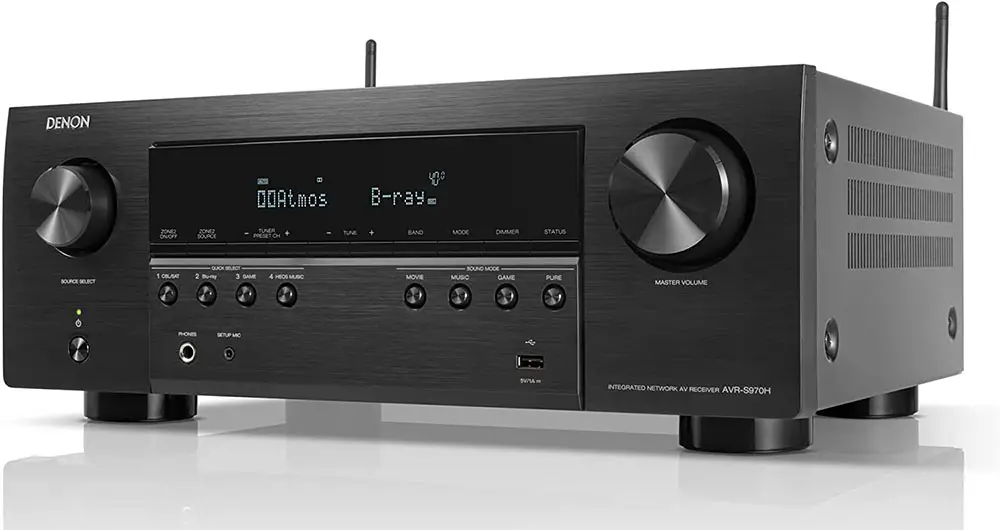 Under these buttons, as usual, we get the front ports with the headphones jack and setup microphone port on the left and a single USB port on the right that can be used to stream audio from a USB based external storage like a flash drive.
The front HDMI port is still missing in action as Sound United decided to take this out from a lot of their new releases. Hopefully they will bring this back at some point in the future as we found this an extremely useful and practical feature.
When it comes to its internal hardware things are again pretty standard for Denon. The receiver features discrete high-current amplifiers on all channels with low-impedance drive capability while its 32-bit D/A converters allow for high resolution audio decoding while providing low distortion and the widest possible dynamic range.
The S970H seems to be getting the same treatment as the X2800H did although there is no mention or official information regarding the exact type of DACs the S970H is equipped with. We assume that since the AKM ones are still not available the S970H most probably uses the same ones that the X2800H has. But this is pure speculation on our part until we have some official confirmation on this.

The AVR-S970H's remote is exactly the same one we used in our X2800H review. Code named RC-1253 the remote comes in the same color and design as previous ones and the changes we find here is the different position of the sleep button, a bit different layout of the input buttons and the addition of the HDMI OUT which allows you to quickly change the HDMI output in use. Everything else remains the same.
The remote comes with all the input buttons at the top along with the HEOS and Bluetooth functions, navigation buttons in the middle along with channel and volume controls while playback, quick selection and sound mode buttons are being placed at the bottom.
The remote is not bad but there is certainly room of improvement. Having the same design for many years now, the Denon remotes feel outdated and old style and we would like Denon to update them along with the design of the unit itself. Also motion sensing backlight should be a must by now as many remotes start to get this which is an amazing practical feature to have, especially if you using it in a dark environment.
The AVR-S970H is no different at all compared to its predecessors and this comes as no surprise as Denon keeps using the same design. We do know that certain X-series AV receivers that are going to be released in 2023 will also feature the same design so let's hope that for the next refresh of their entire lineup will come with new looks as Marantz already did.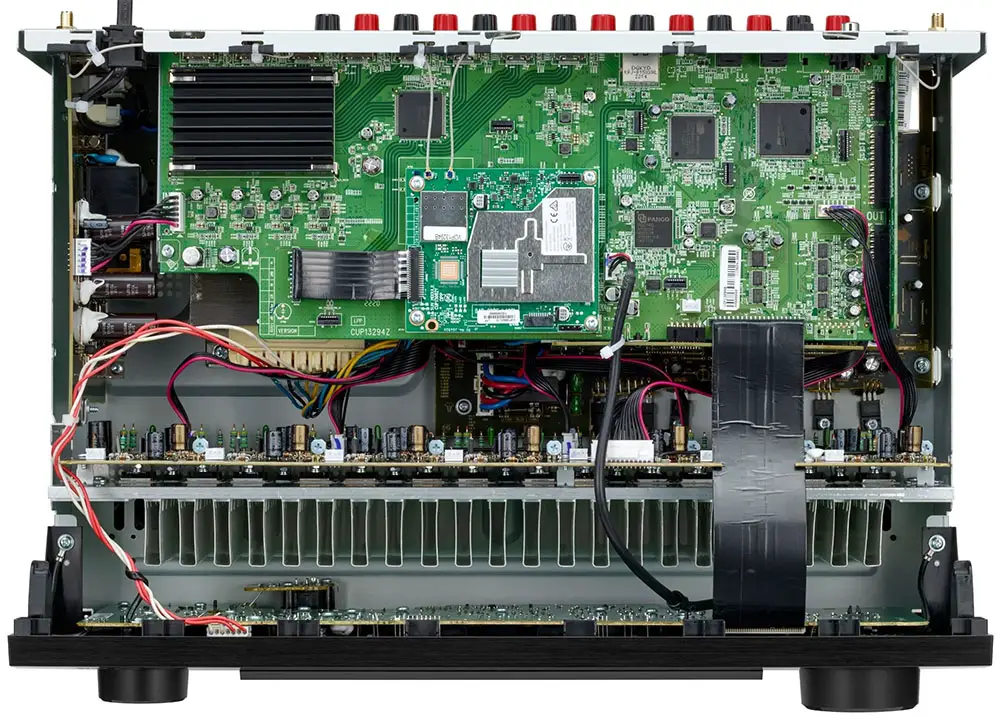 The unit has the standard Denon quality to it and you are not going to be disappointed. It may not have the looks but its features and performance is what matters the most so this is what we are going to be looking at next.
Audio Quality
Let's analyze the receiver's audio capabilities now. The unit supports Dolby Atmos and DTS:X object oriented audio but along with these we get support for up-mixing and virtual technologies in order to cover all needs and specific room configurations.
When it comes to up-mixing tech we get Dolby Surround and DTS Neural:X. What these up-mixers do is to up-convert stereo and legacy mixes in order to make use of all the speakers you have in your setup. As for virtual tech the Dolby Atmos Height Virtualization and DTS Virtual:X virtualizers are capable of creating sounds that originate from virtual created speakers around your room where there are no physical speakers present.
These virtual technologies obviously are not as good or accurate as having real physical speakers and are very much room dependent. Also the sound many times can be heard very over-processed, something we were never very fond of.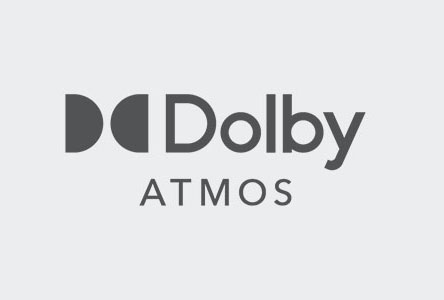 What we are missing here is Auro-3D and IMAX Enhanced along with all the new tech we found in the latest X-series such as 360 Reality Audio and MPEG-H support. But if you are looking for such a budget friendly unit it means that these formats are of little interest to you so you are not missing much in this regard.
Τhe AVR-S970H comes with 7 channels of built-in amplification and each channel can pump 90 watts of power (8 ohm, 20 Hz – 20 kHz, 0.08% 2ch drive) which is only slightly less than the 95 watts of the X2800H. As always you should not be fooled by this number as manufacturers always give ratings with 2 channels driven meaning that when all 7 channels are active this number goes down considerably.
With the supported channels you can go all the way for a 5.2.2 channels audio setup with two dedicated overhead speakers for maximum immersion. As we do in all our tests we created a 5.1.2 setup using a single subwoofer and 2 Atmos ceiling speakers placed at the middle, above our viewing area.
For this review we wanted something with real punch so we decided to go with Independence Day (yes, the first one) in its 4K UHD version that comes with a totally obliterating DTS:X mix that is really of reference levels.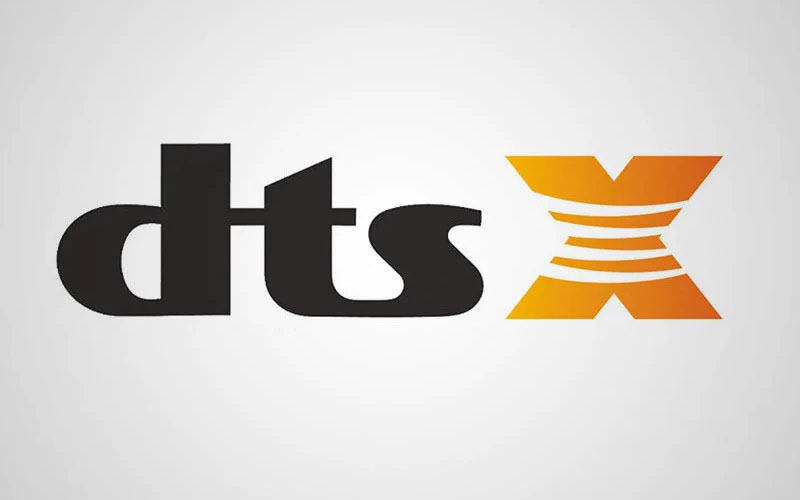 Usually with Dolby Atmos and DTS:X mixes the surrounds and overhear layers work as additions to the front main channels in order to create the necessary extension and in the end the desired cinematic immersion. But the DTS:X mix of Independence Day takes this to a whole new level and surely for some it may be a bit too much and overall more aggressive than desired.
But this doesn't mean that it is not impressive by any means and with a good Dolby Atmos system be prepared to be holding onto your chair until the very end. So how does the S970H did with such an explosive mix? We had absolute nothing bad to say about it and to be honest the receiver was not all that different from the X2800H we had tested recently.
The front stage was really powerful and held nothing back with good separation of the three channels and very impressive panning effects during its excellent aerial battle scenes.
But as impressive the front stage was, it was the surround and overhead activity that really made a difference here and the S970H was capable of rendering everything with meticulous detail and noteworthy resolution.
During the two main aerial battles you could really sense all the fighter jets and the alien ships flying all over the place so much so that will surely make you turn your head a couple of times.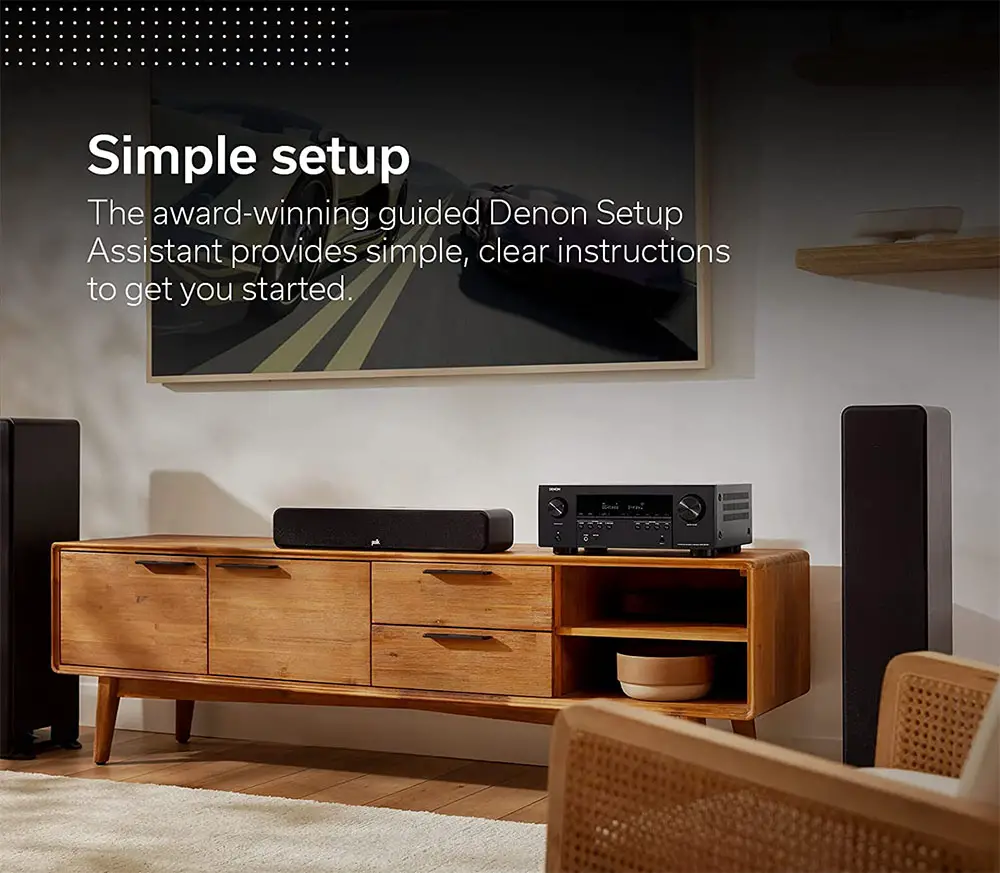 When it comes to low end action the film is not shy of explosions and overall mayhem. When the main alien weapons fire on major human landmarks the receiver did an amazing job at pushing all the low end information to our subwoofer. Obviously the kind of sub you have plays a big role here and with such a film you really need to have a good one to appreciate what the film has to offer, but the AV receiver did its work brilliantly and worked harmoniously with our sub.
So what else you can expect to get from such an AV receiver? Strong front action, nice separation of channels, distinct dialogue, excellent surround activity, good Atmos presence, considering the two channels available, and powerful bass. Everything a good AV receiver should have.
And from Independence Day we decided to switch to something more….down to Earth. So Saving Private Ryan was our next test in its glorious 4K UHD edition that includes an Earth shuttering Dolby Atmos mix.
We have used this film so many times in our tests but the opening scene with the landing on Omaha beach and the final battle of Ramelle never gets tiring. This is Steven Spielberg at his finest moment and the end result…speaks for itself.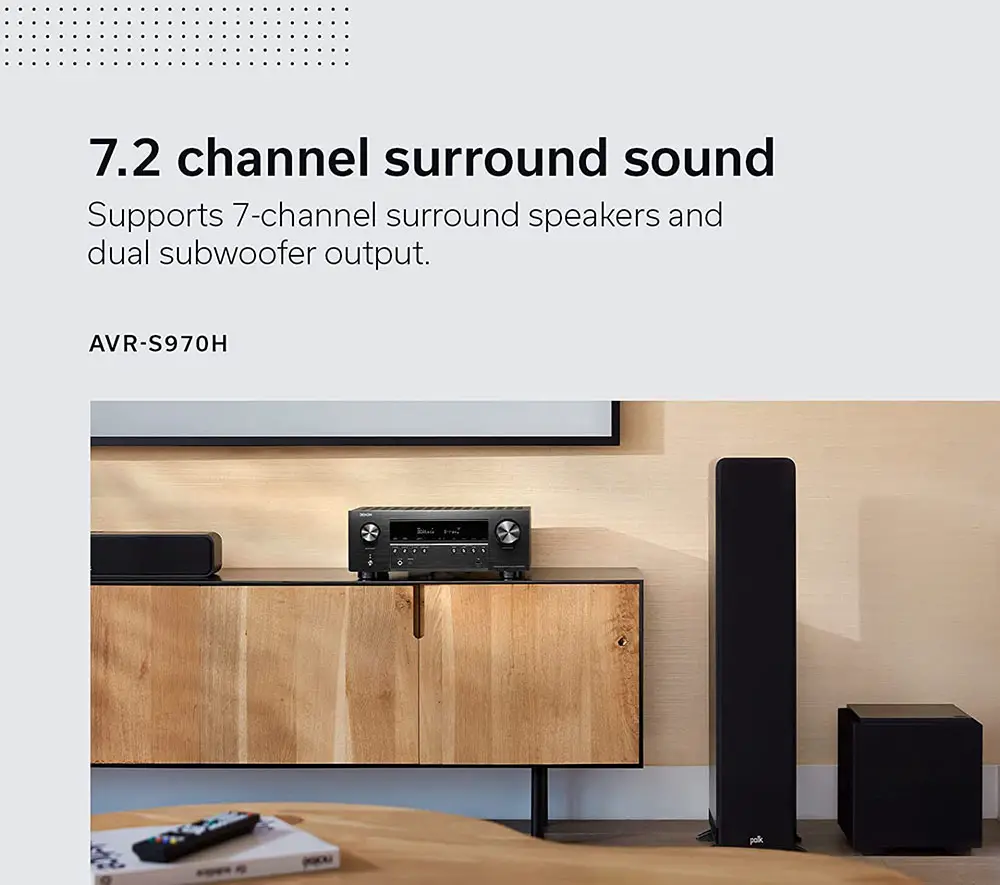 Another solid performance from the S970H here. For a 5.1.2 channels system what you will see on screen will nicely be transferred to your room. Again the opening scene offers plenty of opportunities for you to appreciate the surround performance of the Denon as machine gun bullets were whizzing past the camera as they teared apart the American soldiers the moment they stepped onto that beach.
The German artillery pounding from above felt ominous and scary although with only two available channels you will be loosing just a bit of precision compared to four Atmos channels. But all things considered, what the S970H offers is exactly what you should expect from such a standard Dolby Atmos setup.
During the battle of Ramelle the approaching Tiger tanks sent a chill down our spines as we could sense the German infantry dangerously approaching the defending positions. From the moment all hell broke loose the Denon kept us at the edge of our chairs as again with the camera being right in the middle of the action we felt everything happening around and above us.
In the last scene, when the American P-51 Mustang obliterates the Tiger tank as it roars past the camera the low end felt powerful and raw while the Atmos channels made sure to make us feel this wonderful machine passing over our heads.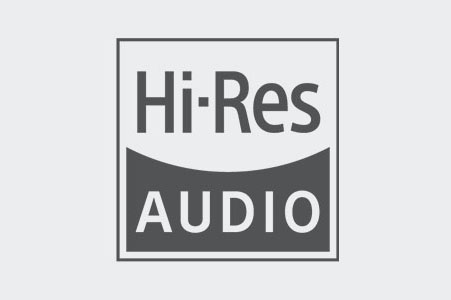 Overall another excellent performance from a Denon product. To be honest the S970H does not hold any surprises. If you know what to expect from a Denon AV receiver, this is exactly what you are going to get here. Nothing more, nothing less. And in our opinion knowing what Denon offers, this is definitely a good thing.
High Resolution Audio is also supported, as previously, so except from the usual low quality MP3, WMA and AAC the receiver can also playback FLAC, ALAC and WAV files up to 192 kHz / 24-bit as well as DSD for both 2.8 and 5.6 MHz. In our case, as we always do in our reviews, we selected a few music tracks in FLAC format that we streamed through the USB port of the receiver for the best possible quality.
And for that we switched to a 2 channels setup which is mostly preferred when listening to music. Keep in mind that the type and quality of the speakers is very important and the AV receiver by itself cannot do miracles without them to work its magic.
The S970H again felt similar to the X2800H both in terms of dynamics and overall tonality. If there are any differences these are surely not noticeable with just our ears. Denon units have a rather distinct audio signature and this is present in this one also.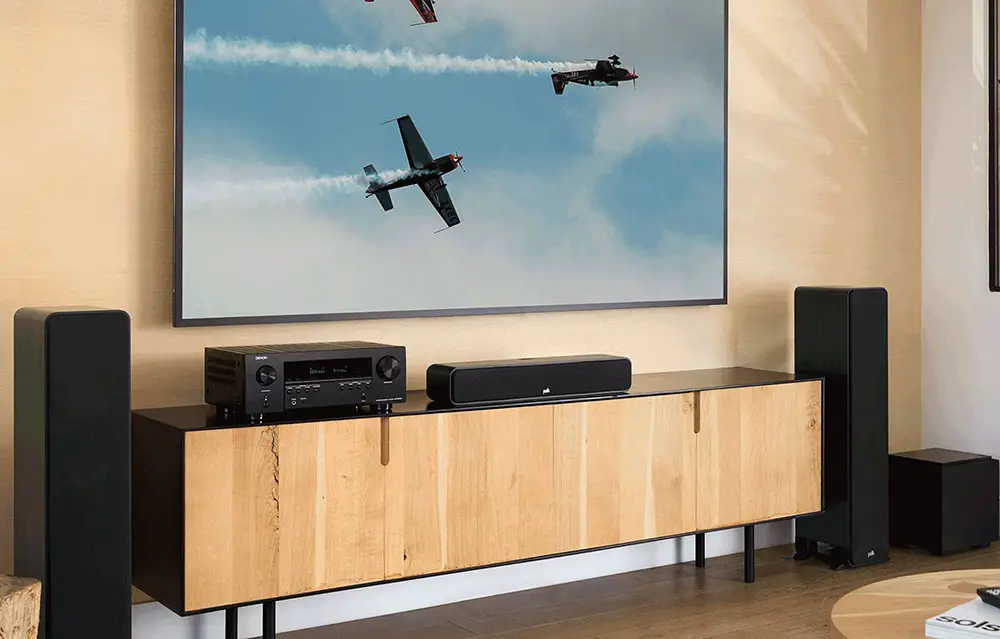 Just as was the case with the X2800H, the S970H includes the familiar Restorer function that is specially made for low quality music files like MP3 in order to bring them up to their original state.
Compressed audio formats such as MP3 and WMA (Windows Media Audio) reduce the amount of data by eliminating signal components that are hard for the human ear to hear. The "Restorer" function generates the signals eliminated upon compression, restoring the sound to conditions near those of the original sound before compression. It also restores the original bass characteristics for a rich and expanded tonal range.
Just for your information, this can be used only with low quality content so we didn't need to use it with our FLAC testing content.
Now as far as the unit's performance the receiver did an excellent job considering that this is not a dedicated music system. The music stage had nice energy and enough expansion while sound imaging was very satisfactory the entire time.
Sound sources were delicately handled and you could feel from where they originated in space. The mid-range felt stable and masterfully crafted but it was the high end that poured all the energy of the performance into our room with the bass following with its strong and nicely timed bits.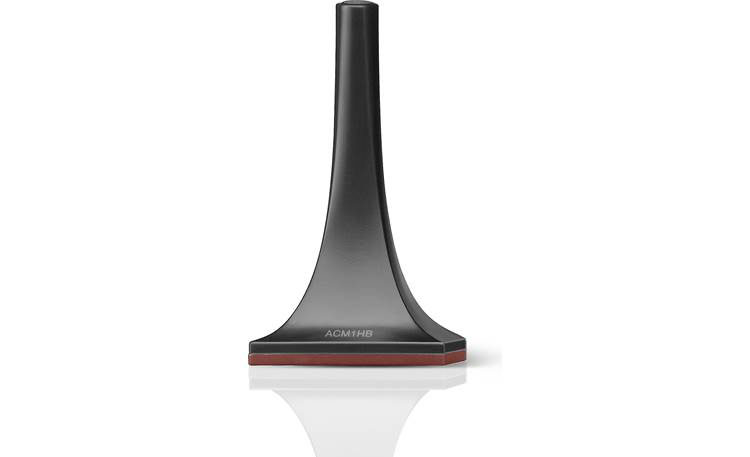 The receiver didn't feel to be losing its balance even with some very demanding bass songs. Everything worked like a clock and surely show the excellent balancing Denon has done with all their releases.
As we always like to do we tried various genres and the unit passed with flying colors. Obviously the S970H cannot compete with dedicated music equipment but keep in mind that this is not what it is meant to be. An AV receiver is made to offer good quality across all content in a single box and not rival high end music separates.
And this is where the Denon AVR-S970H succeeds without a single stumble.
To be honest when we started this review we more or less knew what to expect. If there is one thing that Denon is known for, that would be consistency and they delivered that with the S970H for one more time. If you are on a budget and look for a good 7.2 channels AV receiver for both movies and music then the S970H surely fits the bill.
Ports and Connectivity
Let's take a look at what connectivity options we have here.
The AVR-S970H seems to be an amalgamation of the previous S960H and the new X2800H. But more on this after we mention everything we see.
We already mentioned above about the frontal ports that include the headphones jack, the setup microphone port and the USB port. The front HDMI port is missing here just like most other Denon AV receivers we have tested lately. Denon, bring the front HDMI port back. You cannot imagine how practical this is….
At the back of the unit the first thing that catches the eye are the 7 speaker terminals placed in a straight line at the bottom which helps a lot with cable management. The terminals are the usual quality we have seen from Denon so all is good here with good quality plastic caps while each terminal has its own amplification.
At the top we find the HDMI inputs and the AVR-S970H has six of them along with two HDMI outputs. Here it seems the S970H comes with the same configuration as the X2800H.
As for the rest of the connections we get 2 optical and 1 coaxial digital inputs, 1 Ethernet port, 0.2 channels pre-outs for dual subwoofers, 4 analogue audio inputs and one more dedicated for phono and the usual FM/AM antenna inputs along with the WiFi/Bluetooth connectors.
So to make things clear the S970H is losing all the composite and component ports compared to the S960H but on the other hand it gets 3 full 40Gbps HDMI 2.1 ports compared to the one 32Gbps, bugged HDMI 2.1 port of its predecessor (if that was manufactured before May 2021).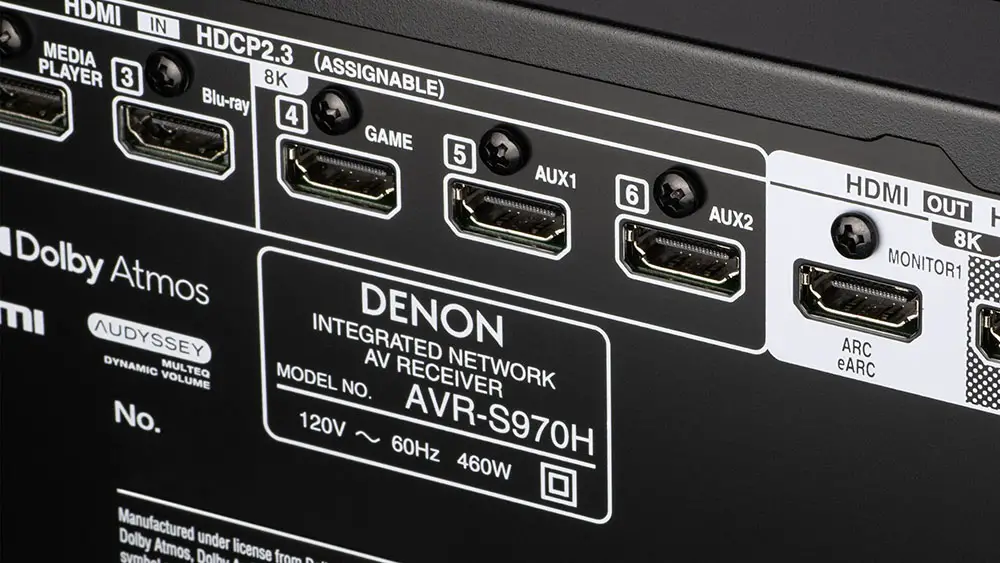 On the other hand, compared to the X2800H, the S970H does not feature the RS-232C port, the remote control input and output and the Zone-2 analog ports. Everything else seems to be exactly the same.
As for its HDMI ports specifically, the S970H comes with three HDMI 2.0 ports capable of 18Gbps and three more HDMI 2.1 ports that support all the old and new exciting technologies including 8K/60Hz and 4K/120Hz video passthrough, 40Gbps bandwidth, 4:4:4 Pure Color sub sampling, HDR10, HDR10+, Dolby Vision, Hybrid Log-Gamma (HLG), Dynamic HDR, 3D, BT.2020 pass-through, Quick Media Switching (QMS), Variable Refresh Rate (VRR), Auto Low Latency Mode (ALLM) and Quick Frame Transport (QFT).
As you probably guessed from the above, the AVR-S970H comes with the new unaffected HDMI 2.1 ports. All the 2020 AV receivers that featured HDMI 2.1 ports came with a bugged Panasonic chip that wouldn't allow it to pass certain signals, like 4K/120Hz RGB signals from the Xbox series X for example, as it would result in a black screen. Also all these HDMI 2.1 ports had a limit of 32 Gbps bandwidth or less which would prove a potential bottleneck with certain high bandwidth signals.
The AVR-S970H on the other hand seems to be using an updated version of this HDMI 2.1 chip which allows up to 40Gbps of bandwidth in three of its HDMI ports and this includes all the signals with a 4K@120Hz configuration, including Xbox Series X.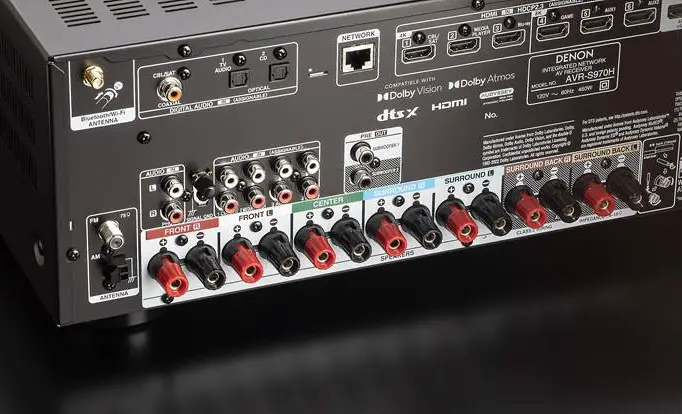 We usually try out these ports to see if this is really true and as with the rest of the new Denon receivers we tried out lately the S970H had no problem whatsoever to pass-through the signal from our Xbox Series X to our test TV. We tried some Call of Duty in 4K@120Hz with VRR engaged and the result was a very stable image with no signal lose or HDMI handshaking problems.
As for the unit's wireless capabilities we get built-in WiFi which can connect both in 2.4GHz and 5 GHz networks and it supports up to IEEE 802.11a/b/g/n/ac.
The AVR-S970H also supports Bluetooth 4.2 and Bluetooth streaming, as most Denon receivers, which may not be as efficient as the newer v5 but at least during our testing we didn't notice any lagging or connection problems.
The AVR-S970H seems to lose all the component and composite ports of the S960H but this was to be expected as it's in line with Denon's new policy on the matter. Compared to the X2800H it is losing some specialized ports but these are not used by many and we do not consider them a big lose for most casual users.
The big gain in this unit is the obvious. The three 40Gbps HDMI 2.1 really free the AV receiver from past problems and if you are really into gaming this affordable unit can be ideal for that purpose.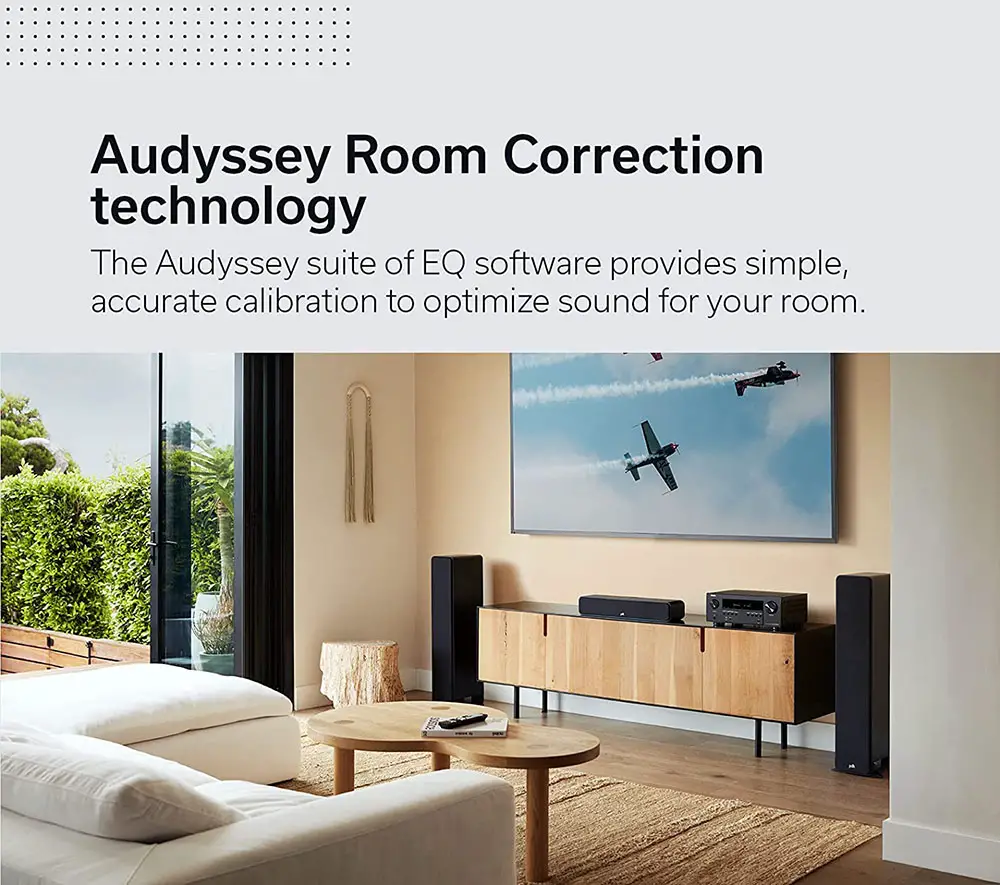 OS, Apps and Features
A lot of the extra features are common between the different Denon units but as always some of them are used in specific units depending their category and their price. And one such feature is the audio calibration system.
The AVR-S960H is using the most basic version called the Audyssey MultEQ which is a step lower than the more advanced XT and XT32 versions found in the X-series, including the X2800H. In comparison this one features lower resolution filters which can result in less accuracy but to be honest for most casual users even the basic version is more than enough.
The Audyssey MultEQ comes also with Dynamic Volume and Dynamic EQ. Dynamic EQ is a feature that is responsible for keeping the clarity and dynamic levels of audio even when you like to watch at low volume, like for night viewings for example. Dynamic Volume on the other hand is capable of balancing sudden changes and spikes in volume that could appear when there are sudden changes from TV broadcasting to commercials.
Going through the Audyssey calibration can be done either through the built-in wizard or if you want to dive deeper into calibrating your system then you can download the Audyssey MultEQ Editor app that is available for Android or iOS and do a more thorough setup with the help of your mobile device. Only keep in mind that this app has a one time fee which is a shame but it is what it is. As for the built-in system this is more than enough for most casual users as it offers almost anything you need to make very good and precise adjustments to your system.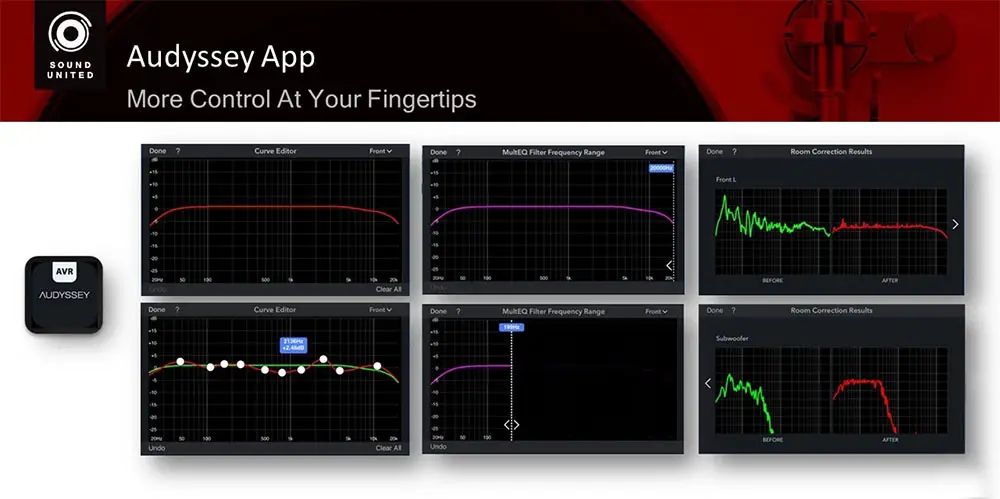 No real changes here as the S970H comes with the same Audyssey version that the S960H was using.
But Denon provides another app for this AV receiver and this one comes completely free. The Denon AVR Remote app, as it is called, lets you control the unit with your mobile device through a nice visual interface. If you are tired of the included remote this is a nice and most important free alternative. The app is available for both Android and iOS devices so we suggest you give it a try to see if you like it.
Next we will briefly talk about the UI. It seems that while both the X2800H and X3800H got a refreshed, high resolution UI that may ultimately not be much different than what we had before but surely feels more up to date with 2022's standards, the S970H sticks to the old low resolution version of it. Not such a big deal but we surely hope that the S-series will also get this updated UI at some point because the one being used now looks way too old by any standards.
As for the rest, the receiver comes with the usual streaming as well as multi-zone capabilities that Denon includes in almost all their units. As it supports both HEOS and Airplay 2 you can either stream music online from one of the available online streaming services that include TuneIn Internet Radio, Spotify, Pandora, Amazon Music HD, TIDAL, SiriusXM, Deezer and Napster among others or create your own multi-room environment with the use of appropriate wired or wireless speakers.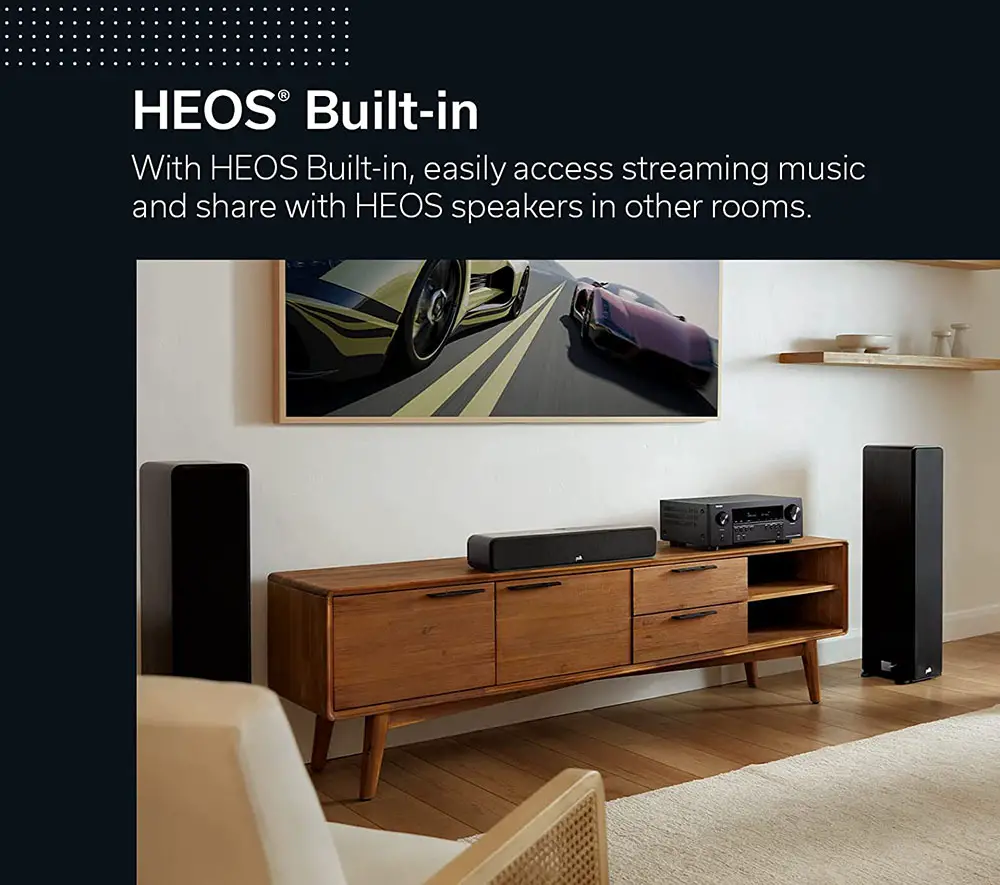 Both the HEOS and Airplay 2 apps are available for downloading from their appropriate stores for use with your mobile device. But if you prefer a wired connection the AVR-S970H also supports Zone 2 for your convenience but keep in mind this will limit the number of channels you can use in your main room to just 5.1 as there is no Zone 2 pre-outs here as we saw in the X-series receivers.
Now as far as streaming, online is not the only option you have as you can stream audio from a network drive or NAS server if it happens you to have one connected to your local network. Also with the included USB port you can stream music through some connected external storage or flash drive. Lastly if you prefer a more wireless way of streaming your music there is Bluetooth available for connecting with your mobile device. If you use Apple devices then Airplay 2 can also be used to stream music wireless through it.
And since we mentioned Bluetooth another function that is included in the S970H and seems to become a standard is that the receiver can output audio in two different ways using its Bluetooth transmitter. The S970H is capable of streaming audio to Bluetooth enabled headphones for a completely silent house experience or it can also output sound from both its speaker terminals and to a Bluetooth headset. This can be particularly practical in case there is a member in the family that is hearing impaired.
But keep in mind that this can be used only for music and not for movies. And this happens because the Bluetooth transmitter of the AV receiver is using only the SBC codec and not some more advanced variant meant for such use, like aptX Low Latency. As a result there is bound to be an audio delay due to the Bluetooth transmission speed, making this feature ideal only for music use.
Denon is known for including all known voice control platforms to most of their models and the S970H isn't any different in this regard. As such there is support for both most known ones with Amazon Alexa and Google Assistant but there is also support for Apple's Siri through the Airplay 2 app and the advanced automation system Josh.ai making this receiver complete in every way.
Another handy feature that we do find is HDMI-CEC and this one lets you use the TV remote to control the AV receiver if the TV also supports this. You can understand the practicality of this as this way you can reduce the amount of remotes you will need to have in your home theater. Obviously this feature lets you use only the most basic functions of the receiver but for everyday use it can be a very time saving one.
There are even more extras and features available so we will try to name as many of them as we can. The receiver supports video upscaling to 8K resolution but the obvious limitation here is that since the S970H does not have any analog ports this applies only for its HDMI ports. We also get an ECO mode that can regulate the receiver's power usage for a more environmental friendly power consumption as well as being "Roon Tested" certified.
For this last one there seems to be a bit of confusion as there are two types of certifications. Roon Ready and Roon Tested. The AVR-S970H, as with all Denon AV receivers, is Roon Tested which means while Roon will work on this unit you will not get the highest quality possible. So for example if you use Airplay, audio quality is limited to 16 Bit/44.1kHz. Keep that in mind in case Roon is specifically important to you but also want your files to be streamed in their original quality.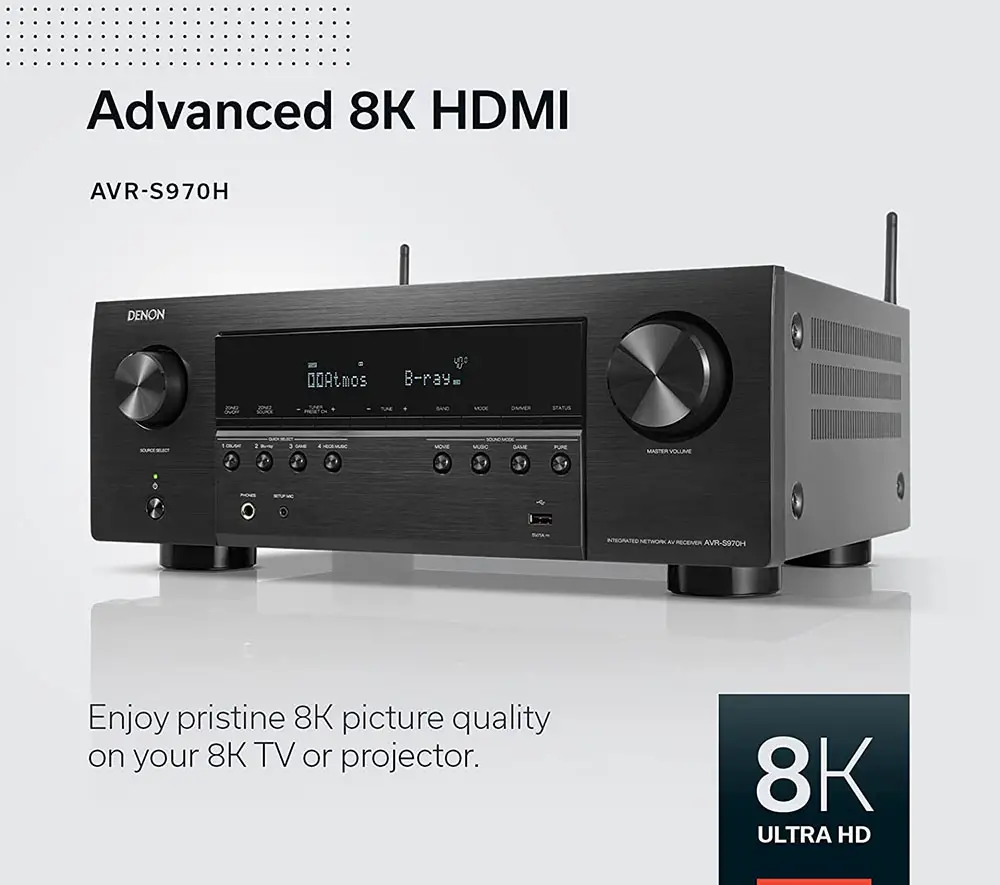 Final Thoughts
After carefully looking at all the features this unit comes with we can say that it is surely a very interesting release and one that will certainly appeal to a lot of consumers that are budget conscious and want to save as much as possible on their new purchase.
For $300 less than the X2800H, the AVR-S970H obviously loses a few features but in our opinion these are not very important, because if you are looking to save some money these are surely not going to be missed by you. So, what you lose for $300 less? You get slightly less power at 90 watts (compared to 95 watts of the X2800H), you get Audyssey MultEQ instead of the XT version, there are no Zone-2 pre-outs, no RS232C port, no remote input and output ports and no bi-amp capabilities.
Everything else remains the same as with the X2800H which means you get exceptionally good performance both with surround and Atmos sound, a wealth of features and functionality that will surely please even the most demanding users at this price range and obviously the most important upgrade which is 3 fully functional, 40Gbps enabled HDMI 2.1 ports with support for all gaming features these have.
As for its downsides, it has all the same ones the X2800H has. These include taking out all composite and component ports which is something that some consumers may not be very pleased to hear. Also there is still no front HDMI port while the Audyssey MultEQ Editor app is not free which is disappointing. A new look and overall design would be nice but we will have to wait more for that while, as with all Denon AV receivers, the S970H is priced higher than what the S960H was when it was released.
If you are looking for a 7.2 channels AV receiver but you are looking to save some money then the Denon AVR-S970H is a no brainer. It brings all the most important features the X2800H has and cuts only what is less important to the majority of users with a price $300 lower than its X-series counterpart making this one an excellent budget friendly AV receiver for the masses. Highly recommended.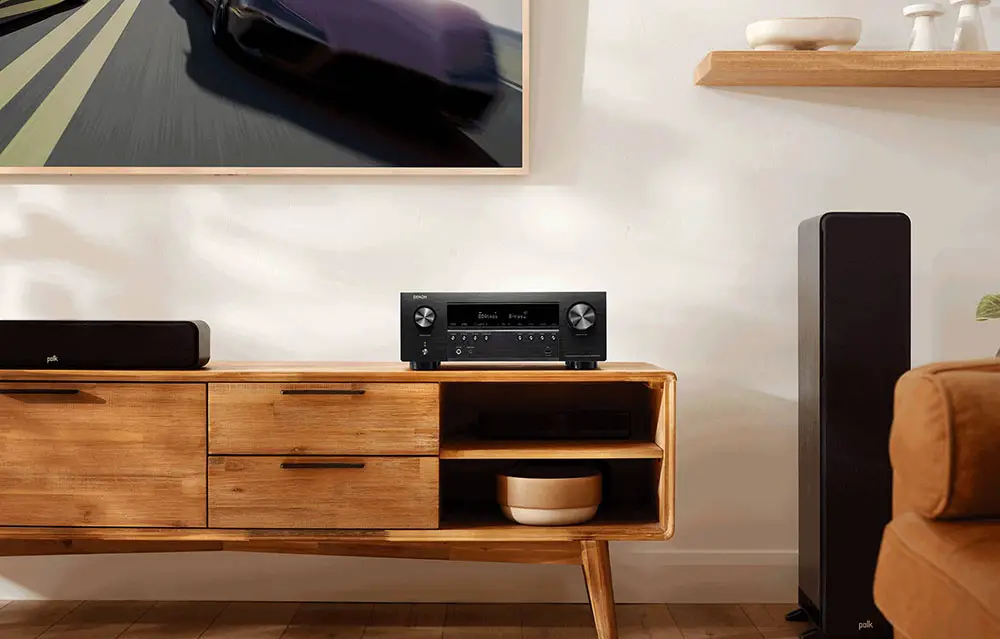 For more reviews you can check our dedicated 7 channels 8K AV Receiver reviews list or even look at our Product Reviews Table where you can find the brand and specific product you are looking for.
Also don't lose the chance to subscribe to our Newsletter and gain exclusive privileges.
---
Cheapest Places to Buy :
---
Denon AVR-S970H Specifications