Hisense U6H
Reviewed at $499.00 (55")
Product Name: Hisense U6H
Product Description: 2022 4K ULED TV
Design -

9/10

Video Quality -

8.5/10

Ports & Connectivity -

9/10

OS, Apps and Features -

9.3/10

Price / Quality -

9.2/10
Summary
Reviewed at $499.00 (55″)
Pros
Added VRR and eARC
Great out of the box performance
Google TV with many added features
Very good price
Cons
Motion performance issues
Lower brightness than last year
Narrow viewing angles
Visible color banding
---
Cheapest Places to Buy :
*We are a reader-supported website. When you buy through links on our site, we may earn a small affiliate commission at no extra cost to you. Home Media Entertainment does not accept money for reviews.*
---
Hisense may not have the brand recognition of the big three (LG, Samsung, Sony) but surely is drawing a lot of consumer's attention due to their very aggressive pricing compared to the specs they offer in their TVs. As with every TV brand Hisense has released their latest 2022 lineup which we begun to look at with our recent Hisense A6H review. And today we will go up one step in the performance ladder and in our Hisense U6H review we will be testing the entry level model in their ULED series.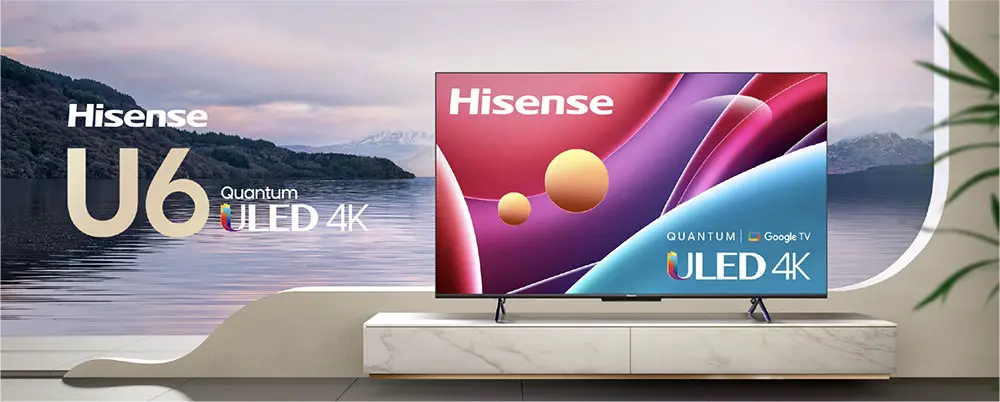 The U6H is supposed to replace last year's Hisense U6G. That TV offered some very tasty features for a low cost, entry level unit so we are curious to see what, if any, changes Hisense did to this year's release. The most impressive aspect of this TV is its price and we say this because while most other electronics go for higher prices this year the U6H actually has a lower price than what the U6G had when we reviewed it.
So let's see real quick its specs before we start our deeper analysis. The U6H is using a 60Hz VA panel with a FALD backlight with local dimming while a quad core processor takes processing duties. Unlike the big three Hisense has equipped the U6H with both HDR10+ and Dolby Vision support which is a major plus while Dolby Atmos is also available. Lastly the TV comes with the latest Google TV 11.0 which seems to be the standard in all Hisense TVs for 2022.
On paper the U6H seems to be awfully similar to last year's release. So we have to dig deeper to see if there are any actual differences between the two or the U6H is more of a minor upgrade over the U6G. The pricing is right, but what about its performance? Let's start our analysis to find out.
Design
It seems that in terms of looks Hisense didn't use the same exterior that we saw in the 2021 U6G but overall the same design principles are applied here. Being a FALD unit means that its overall thickness is higher than most other edge LED variants as we measured the U6H at around 3.1″ (8 cm) which makes the TV slightly thicker than last year's model. It can still look nice on a wall but will definitely extrude more than some other slimmer models.
Borders and bezels wise the TV is your typical low cost offering. They are thin enough for its category but obviously you are not going to get the extremely thin looks we have seen in top tier categories.
At the back the electronics box has been redesigned and the new one has one advantage and one disadvantage. The improvement has to do with its side looking ports that are now easier to access if the TV is wall mounted. On the other hand the new design completely omits the groove at the bottom that was present in the U6G and could be used for cable management. This is completely absent here.
The power connector is placed on the left side of the back panel away from the rest of the connectors while at the center we find the usual VESA wall mount holes.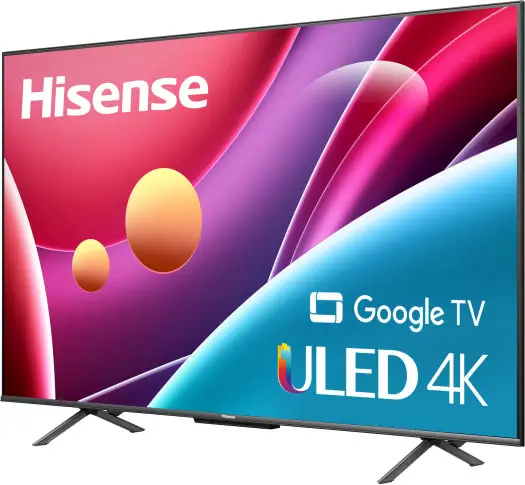 The Hisense U6H is using a typical bench type stand. The legs are made out of metal, an improvement over last year's plastic ones. The legs sit almost at the edges of the TV so make sure you have a big enough furniture for it. The legs don't have any special grooves in them as we have seen in so many other variants to help hide the cables but at least special clips attached on the back can do that job just fine. Their height should be enough to fit most soundbars below the TV screen without much trouble.
As for its remote, the one we found in the U6H is the same redesigned remote we saw in our A6H review. Last year we complained that the remote Hisense was using had far too many buttons for a new smart TV. And it seems they got the message as the new remote vastly improves upon last year's design with far less buttons and now it surely looks like a modern smart TV remote.
Gone is the numerical pad while all buttons now have a circular design making them look more modern. All buttons are made of rubber while Hisense has retained the six dedicated buttons at the bottom for the usual Netflix, Amazon Prime, Youtube, Disney+, tubi and peacock. No changes here.
The remote is made out of plastic, its feel is in general good and while it is IR based which means it needs line of sight to work it can also be connected through Bluetooth in order to use its microphone and voice commands feature. The remote may not look as premium as some competing brands but it will do what it was meant to and to be honest with such a low price tag you shouldn't expect anything more than this.

The U6H is your typical low budget TV. Its design is different from 2021 but fundamentally offers the same things. The new remote is a welcome improvement and it is far more practical than before.
Video Quality
Processor technology used
In general we have little information regarding the CPUs Hisense is using in their TVs. The brand name they use is Hi-View Engine 4K and its a quad core CPU with the MediaTek MT9900 SoC.
As for its capabilities these are the standard for such a low tier TV and includes 4K Upscaling as well as a basic Noise Reduction feature.
Lighting technology used
The U6H once again uses a FALD backlight system, just like its predecessor, which may be better than the low end Edge LED ones but has been surpassed this year by the new mini LED ones.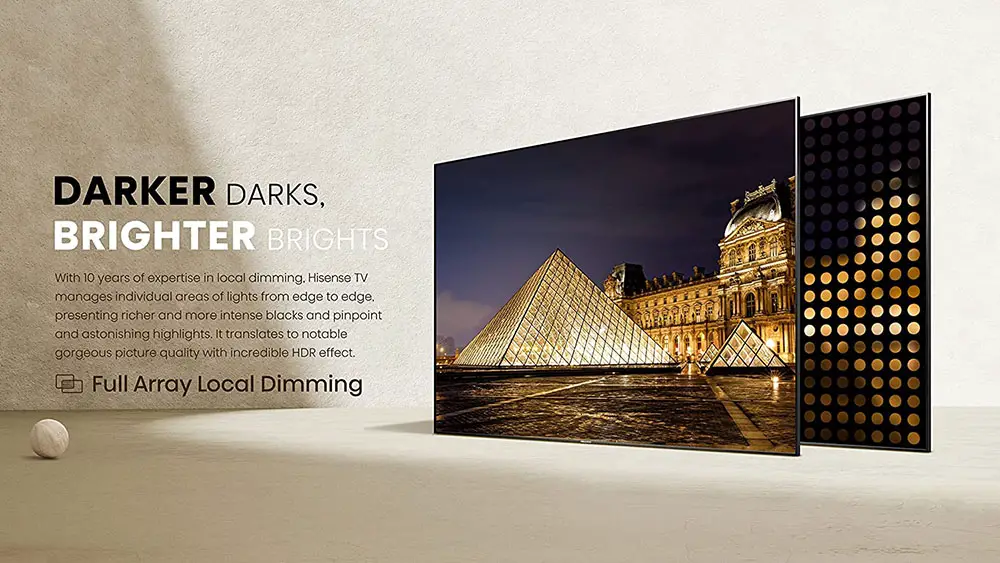 A FALD system in order to perform good depends on two factors, the number of dimming zones available and how fast each zone can change its light output. The more dimming zones used the better and more accurate light control the TV has but also the higher the price goes, that's why they usually scale the dimming zones number depending on the model.
The effect on having low number of dimming zones can be seen when you see a very bright object on a completely dark background. If the TV has very few zones, light will escape to the nearby pixels and create a visible halo around the object.
Also the light algorithms play a huge role as they control the response time of the various dimming zones. If the change is slower than it should be you will see what is called ghosting when a bright object moves very fast against a dark background.
In the U6H the FALD system is again a mixed bag. On the one hand you have a backlight that certainly offers better light control over an edge LED or a Direct LED one but the problem here is once again the very few zones the TV has to handle. The 55″ model we had for testing is using only 32 zones which are simply not enough to show the real strength of the FALD system. Bigger sizes may be using more zones but we could not verify this ourselves.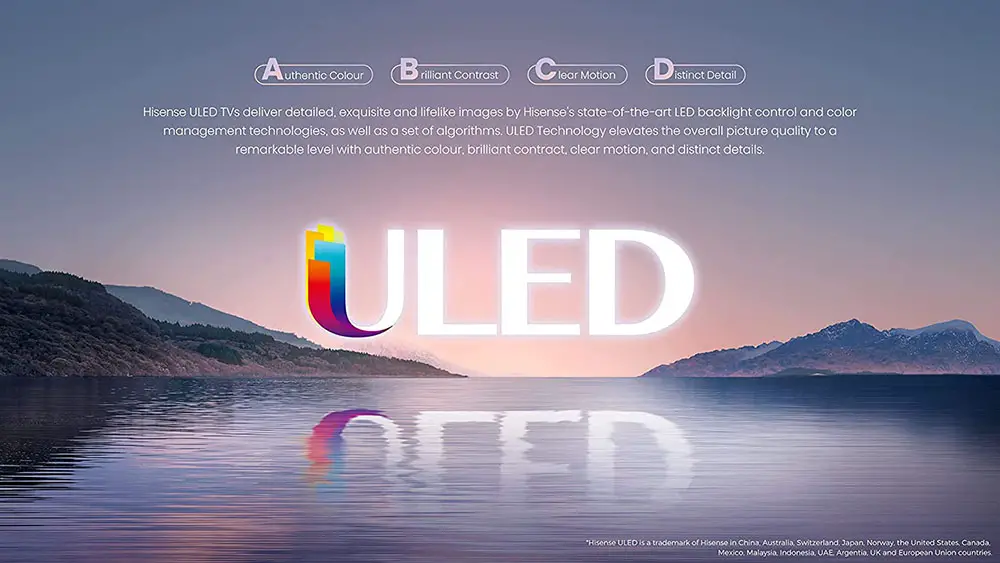 The low number of zones had various effects on the image quality. Blooming was visible but it was not so bad as we were expecting it to be. What was more obvious was the slow response of the zones making a bright object show when it was passing from one zone to the next.
The U6H behaved very similar to the U6G. It has all the same advantages as well as weaknesses. So not much of a difference here.
Brightness / Contrast
One of the most important, but not the only one, factors of any HDR TV is its brightness and this is where LCD technology always exceled at compared to OLED. Hisense is one of the few companies that actually provide specific brightness numbers for their TVs and it seems that the U6H gets the same 600 nits marketing claim like the U6G was last year. Let's see if it can really do that.
For this first part of our review we measured the SDR brightness over a 10% window and the number we got was 502 nits which is really good for its price range but falls short of that 600 nits claim. SDR content does not have high brightness requirements so what the U6H can output is more than enough.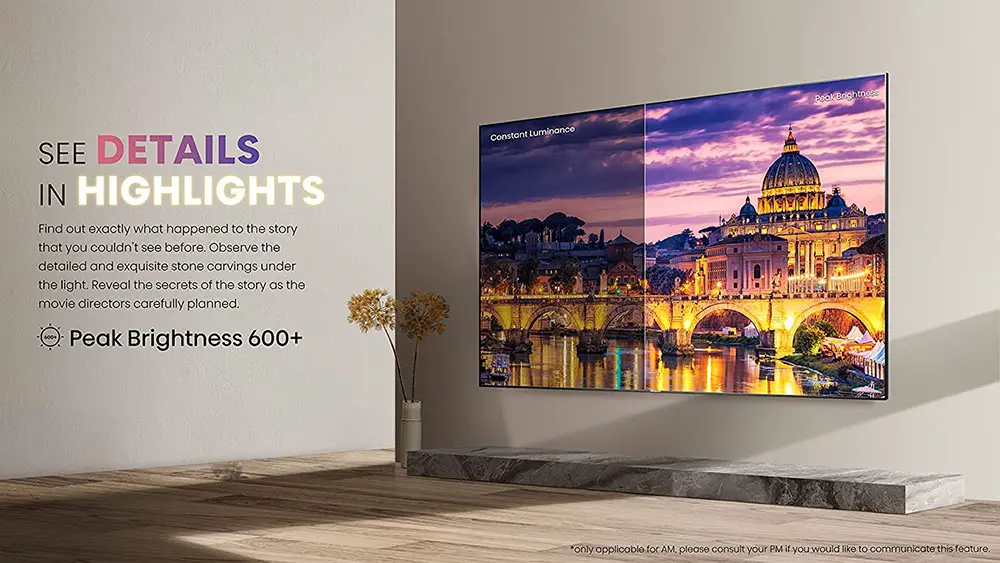 When it comes to HDR brightness over a 10% brightness we measured 571 nits which again is good enough although it cannot obviously compare to the top tier offerings and again fell short of the 600 nits promotional material.
The numbers above indicate that U6H fared slightly worse that the 2021 U6G in both SDR and HDR brightness tests. This is a bit disappointing as the U6G was able to even exceed Hisense's claims of 600 nits, something that was not possible with the U6H, at least according to our tests.
Brightness levels followed the EOTF reference values very close, although in most cases they were slightly brighter than they should be, up to its smooth roll-off point with most details being preserved due to this.
The TV uses a VA panel and as a result contrast was really good and on par to what we saw in the U6G. When you enable local dimming things improve even further but not by much and the difference is not so noticeable as in other TVs.
Viewing angles
Using a VA panel meant that the U6H would suffer a lot in terms of viewing angles. VA panels in general have trouble with this so it's not a problem of the U6H in particular. Some manufacturers tend to use extra layers in order to improve this problem but this TV, being a low cost model, doesn't seem to be using any similar technology.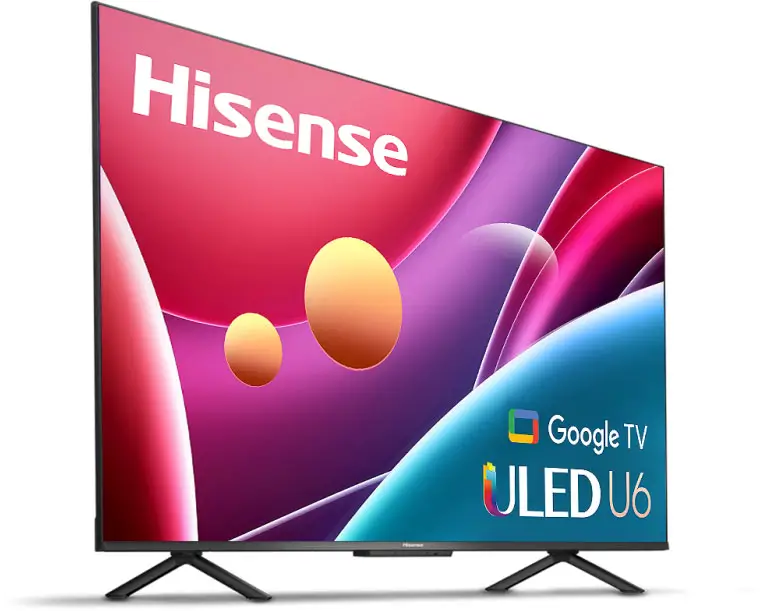 As such the best angle we could get out of the U6H was once again around 30 degrees at maximum. Anything more and the image quality takes a dive pretty quickly. As such the U6H cannot be considered a family friendly TV where many members will be watching at the same time at different spots. But since what is acceptable image quality is very much a personal thing we would suggest you to try it out in a local store in order to be sure if you like it or not.
HDR support
With the current HDR war you really have to choose which camp you want to follow as not many brands support all available ones. It's either Samsung's HDR10+ or Dolby Vision that Sony and LG support which is really a shame as we don't get the chance to choose all of them at any time. Thankfully Hisense is one of the few brands that are not supporting any specific camp and instead went ahead and added everything in their releases.
As such the U6H supports not only the basic HDR10 but also HLG which is used for streaming content and both HDR10+ and Dolby Vision which use dynamic metadata for a much better image quality outcome.
The U6H actually gets a small upgrade here as it now supports both Dolby Vision IQ and HDR10+ Adaptive. These technologies consider environment lighting making HDR more accurate at depicting how dark or bright the lighting is within your specific room light conditions.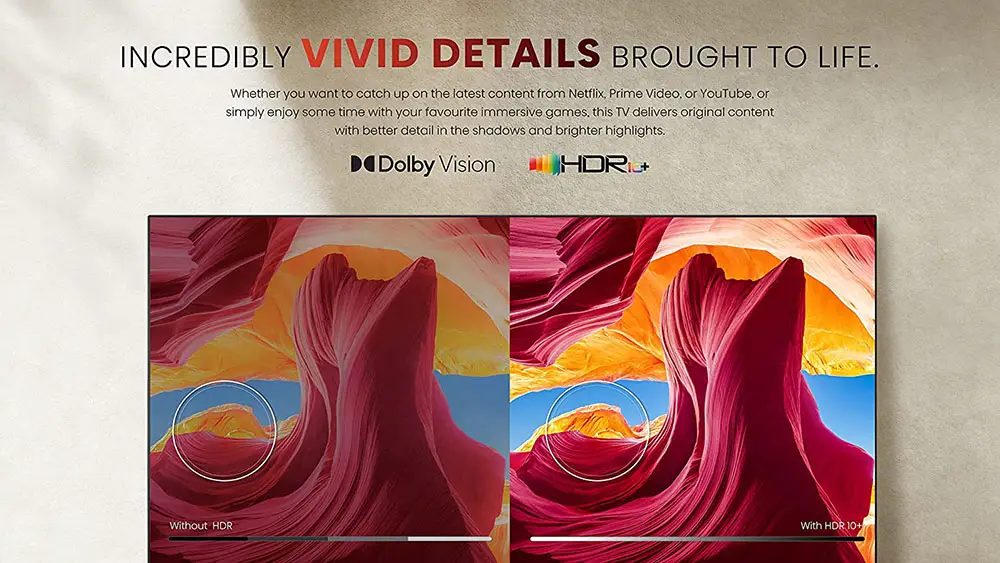 Overall you do not miss anything with the U6H. It includes all HDR protocols and then some so you will not have to worry if it will support specific content or not. For such a low cost TV this is a huge plus if you ask us.
Color coverage
Let's analyze the TV's color performance now. The U6H belongs in the ULED family of TVs meaning it comes with Quantum Dot technology. This results in the TV supporting wide color gamut and thus display more accurate and lifelike colors.
Now, according to our measurements the U6H covers about 95% of the DCI-P3 color space which is very good considering the category of this model. On the wider REC.2020 color space we got 74% coverage which again should be considered very good for the given price.
Before calibration the U6H had really good out of the box performance, something that will surely please most casual users. White balance and gamma were pretty accurate while only a few colors had values above the DeltaE limit of three. You can still make a few adjustments to make the image even more accurate but we can say that even with its default values the TV performed extremely well and can do admirably without any further calibration.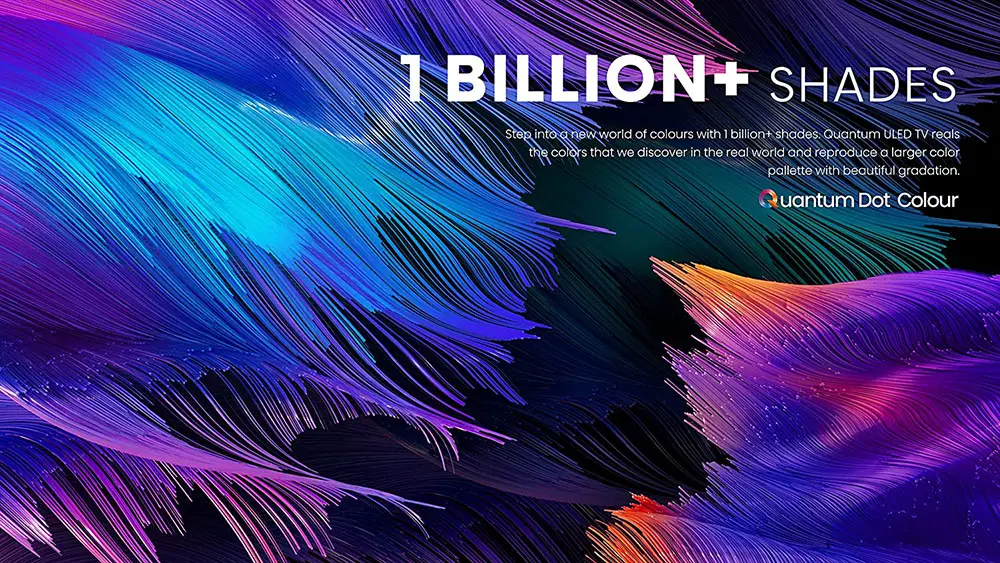 When it comes to color gradients the U6H was not as good. We noticed obvious banding in darker shades and there is little you can do about it. This is one area where the U6G seems to fare better than the new model.
Motion performance
The U6G comes with a 60Hz panel which certainly has a negative effect on the TV's motion performance. One thing that we noticed is that the U6H's backlight is pulsing at a slower rater (480Hz) than the U6G did (960Hz) which means that flicker could be more visible in certain instances.
On the other hand it seems that Hisense added motion interpolation which was absent in the U6G. As a result the U6H can interpolate low frame rate content up to 60Hz. Unfortunately the motion interpolation feature is only good with less intensive scenes as when a lot of camera movements are happening artifacts become more obvious which can be bothering and distracting.
We also get Black Frame Insertion (BFI) which basically is a motion interpolation technique that inserts a black frame between every two individual frames and this can really create much smoother motion. But while the end result is pretty good there are some downsides to this with the most obvious being the lower brightness being displayed due to the black frames.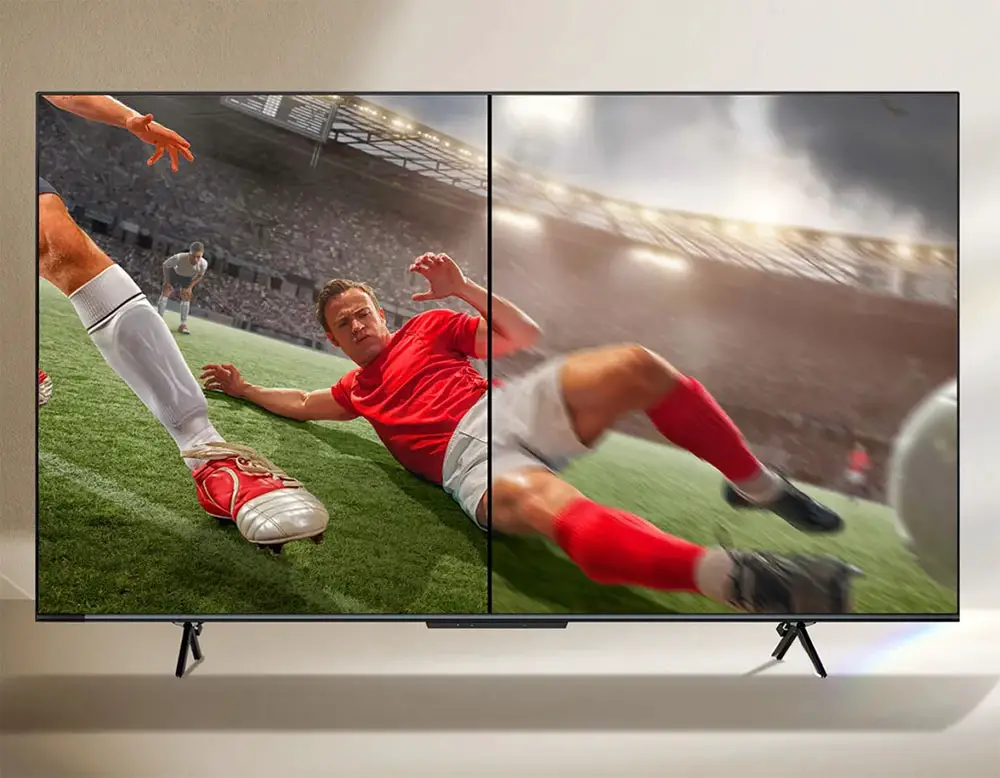 It seems that the BFI feature of the U6H has all the same problems it had in the U6G, meaning that image duplication becomes more than obvious in certain scenes.
Overall we cannot say that the U6H improved a lot here. On the one hand we get motion interpolation which was absent last year but the U6H's performance seemed to be slightly worse than what we saw in the U6G. The difference is not big but it is definitely there.
Input lag
Next onto our input lag tests.
The U6H measured a really low 12.7ms input lag in both 1080p and 4K resolutions which is excellent and will satisfy even the most demanding of gamers. With such a low input lag gaming can really be a pleasure but in order to get such a low value you have to keep in mind that you need to use the available Game mode.
We were surprised last year as the U6G was able to do low enough input lag even outside Game mode but this is not the case with the U6H as this time we measured 112.5ms average in 1080p and 4K resolutions which is very high even for casual standards.
So if you plan to play games with this TV then make sure that Game mode is enabled in order to get the best out of it.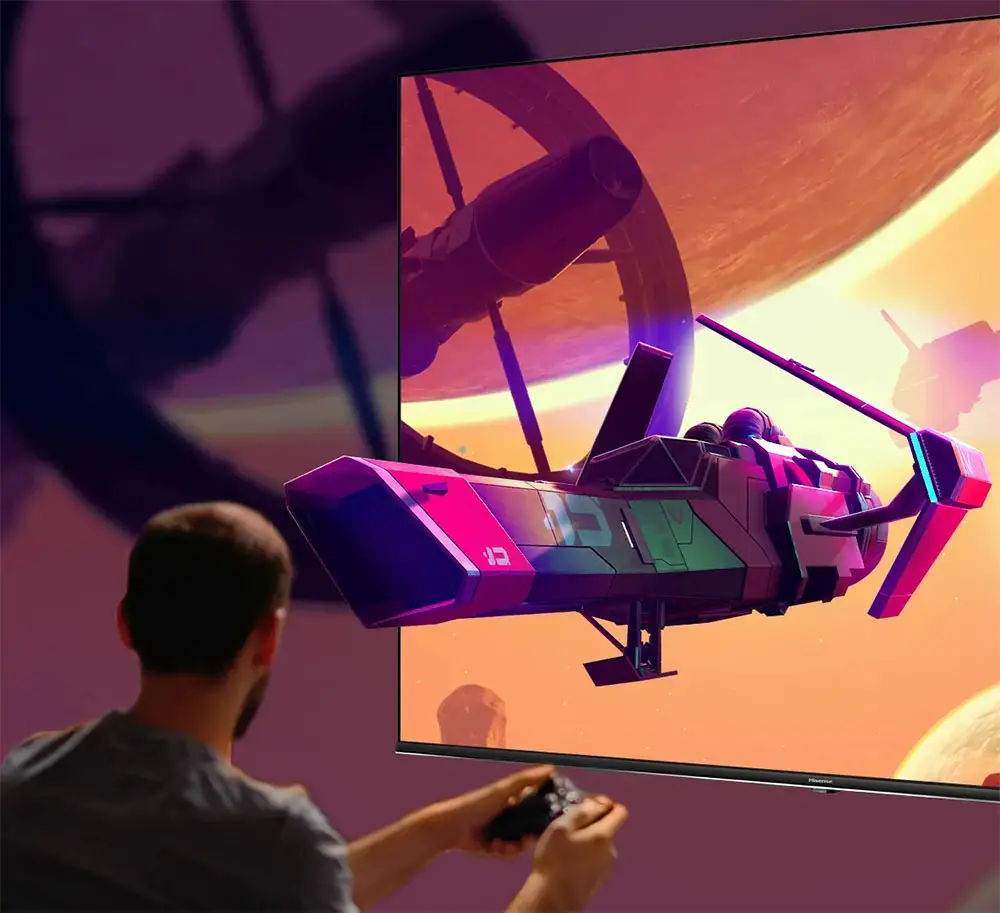 Another addition in the U6H this year is the inclusion of VRR support. The unit supports both HDMI Forum VRR and FreeSync but not G-Sync. VRR is supported in the 48-60Hz range and can surely help a lot at reducing screen tearing.
For testing we connected our PS5 to the U6H and played a bit of Horizon: Forbidden West which gave us a 4K signal at 60Hz with VRR engaged. Everything looked phenomenal and the image was completely tearing free. In terms of response times, with the Game mode engaged, all our commands registered blazingly fast on screen which created a really pleasant half hour gaming session.
If you are in need of a low cost gaming TV and you do not care about 4K@120Hz gaming the U6H is the perfect one for you. Nothing more to say here.
Image quality impressions
Overall the U6H is a mixed bag because we cannot either say it is a clear improvement over last year or worse than the U6G.
On the one hand the U6H added HDR10+ adaptive and Dolby Vision IQ, has slightly better color coverage while we get motion interpolation and VRR support that were both missing last year. Add to the above the excellent out of the box performance it has and surely the TV will appeal to many casual users seeking the best quality possible without much fuss.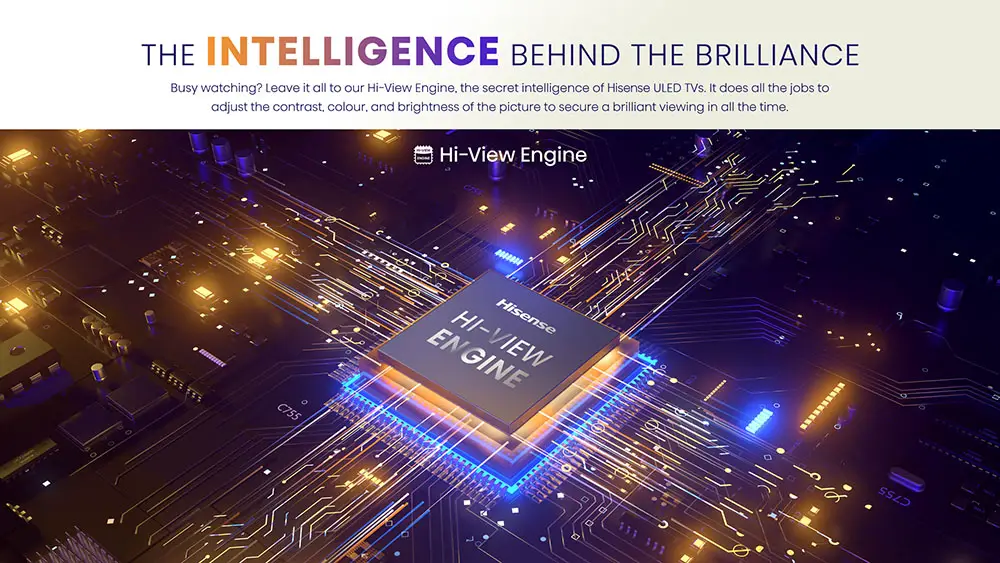 On the other hand, peak SDR and HDR brightness was lower, there was visible banding in many of the darker shades while both motion performance and input lag scored lower than last year.
So in the end it depends what you really need the TV for. The differences are not extreme and most will not be able to tell them apart. If you want the best image quality possible the U6G is the way to go but if you cannot find it, or if VRR and motion interpolation are absolutely important to you then the U6H comes really close and for this price you cannot really go wrong with it.
Audio Quality
Next in line is sound performance and from what we see the U6H features a pretty standard 2.0 channels audio system with a total of 20 watts of power (2 x 10 watts) which is the normal for this category and in fact is exactly the same as the U6G had. The included system is adequate for casual viewing but in general it cannot offer anywhere near the kind of immersion of a surround system.
There are a few sound modes to choose from but they don't make a lot of difference to be honest. You also have the ability to output either from the TV speakers, through the ARC/eARC connection or even to some Bluetooth enabled speakers.

And since we mentioned external speakers one new addition for 2022 is WiSA. With WiSA ready software, the U6H is now capable of connecting to the latest WiSA compatible speakers for a complete surround sound experience without the need for running speaker wire through the room.
The U6H also comes with Dolby Atmos support but with a simple 2.0 channels system don't expect to get much out of that. Yes, you may feel slightly more depth and extension but the sound will still feel flat and uninspiring. There is so much such a simple system can do.
Also while the TV can get loud enough, pushing it to higher levels revealed some distracting distortion that threw everything out of balance. In normal listening levels sound came good enough with clear dialogue and much better stability. The exact same behavior we saw last year in the U6G.
We still cannot understand why most brands include Dolby Atmos with TVs that use such simple audio systems. Obviously for the casual consumer to see the Dolby Atmos logo will surely make the product more attractive but let's be honest here, this is more of a marketing trick than a really important feature. The audio system of the U6H is adequate enough for casual use but not for anything else. If you want immersion get a soundbar or a full surround system.
Ports and Connectivity
As we mentioned above the U6H comes with two sets of ports located at the right side of the back panel. Those looking sideways include three HDMI ports, two USB ports, the antenna/cable connector, an audio/video jack that needs a special adapter to be attached, a headphones output and two more jacks, one for service and one for serial control. At the other group we find a fourth HDMI port, an Ethernet connector and the digital optical audio output.
One thing that we should make very clear here is that while Hisense claims that the U6H comes with HDMI 2.1 ports this is not really true. The HDMI ports do supports certain features that are part of HDMI 2.1 like VRR, ALLM and eARC but they do not have the bandwidth for 4K@120Hz signals and thus cannot be identified as true HDMI 2.1 ones. Sorry Hisense but this is false advertising you do here.
As we just mentioned, compared to the U6G we do get VRR but this is not the only update on the HDMI ports we find this year. We also get eARC instead of the older ARC and this means that you can pass-through both Dolby Atmos and DTS:X to an external eARC enabled audio system. This is particularly interesting as only Sony TVs (from the big three) support both Dolby Atmos and DTS:X through the eARC port nowadays.
Also the USB ports are the older 2.0 and although these shouldn't have a problem with most files we would like to see at least one USB 3.0 available. Lastly this is one of the few 2022 releases that still has analog ports (for headphones and A/V) available so if this is really important to you the U6H is surely one of the choices you have.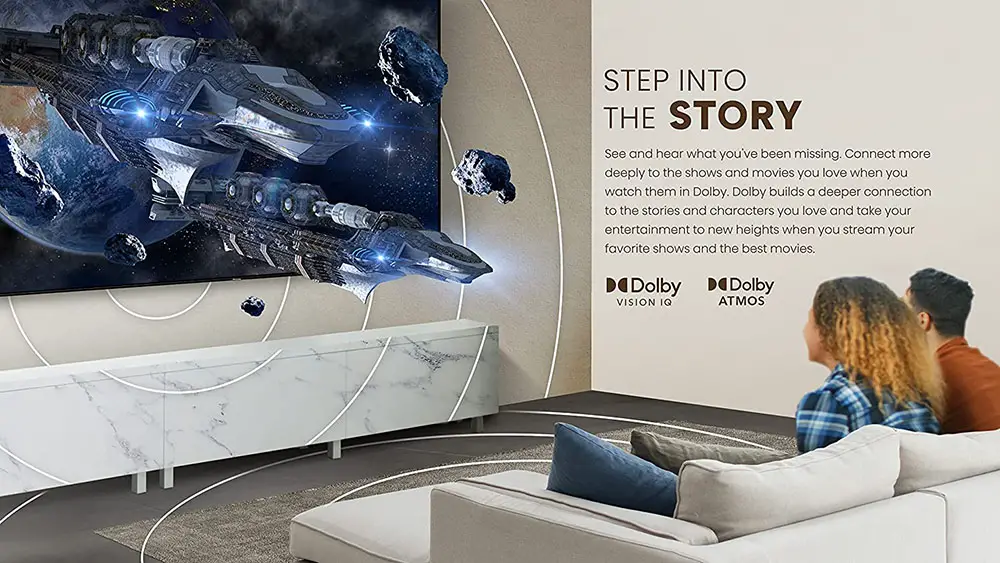 As for the TVs wireless capabilities we get built-in WiFi (802.11ac) along with the Bluetooth although it is not mentioned anywhere which version the TV uses. No changes here compared to last year.
The U6H gets some updates compared to the U6G in the form of VRR and eARC support (with both Dolby Atmos and DTS:X pass-through capabilities) on its HDMI ports. Hisense should really not claim that the U6H has HDMI 2.1 just because these support certain HDMI 2.1 features. The ports cannot sustain 4K@120Hz bandwidth signals and just because of this, its ports are not true HDMI 2.1. Hisense should be more careful in the future in such details.
OS, Apps and Features
Unlike Sony, Hisense decided to keep the Android TV OS in their TVs last year, but it seems that for 2022 they finally decided to change and as a result the U6H seems to be one of the first releases to be using the new Google TV 11.0 as most of Sony's 2022 releases still use last year's Google TV 10.0.
Now, we need to do special mention on the OS because Hisense is one of the few companies that use different OS for the same models in different regions. As a result the US version of the U6H comes with Google TV while some other markets use the VIDAA U5 OS. We cannot be sure about all markets so please check yours to be sure what you are getting.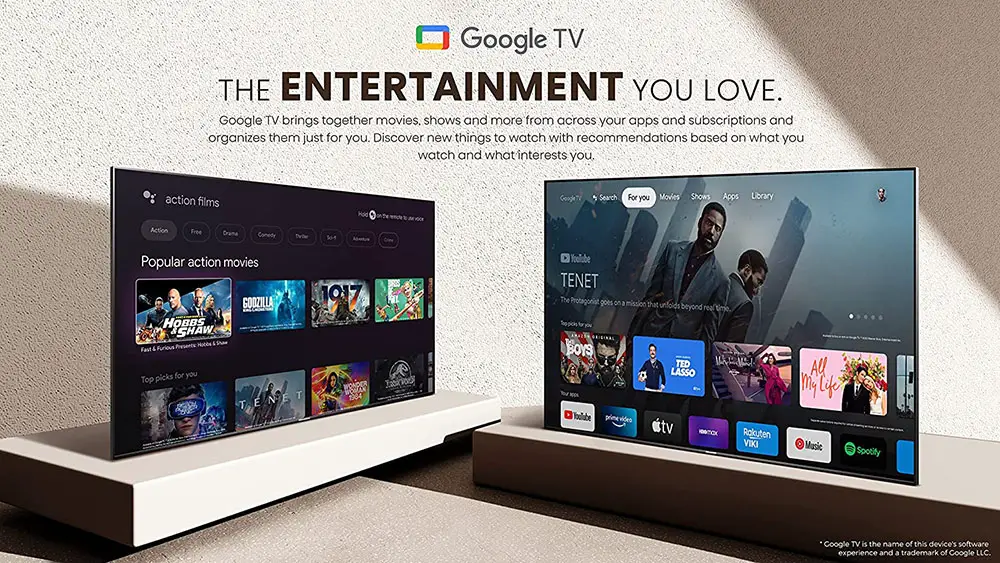 Now many of you may be puzzled what the difference between Android TV and Google TV is. Well, it's not so much difficult to understand what has changed really. Google TV is still Android TV but with an extra layer on top of it. Think of it like it is in Android smartphones. Most manufacturers that use Android in their releases they use on top of that their own layer that gives this extra something to their UI that make them unique both in appearance and functionality.
The same is with Google TV. You still basically use Android TV but there is the extra Google TV layer on top in order to make the UI feel different both in looks and functionality. The new Google TV 11.0 doesn't seem to be vastly different from the Google TV 10.0 we have experienced in many 2022 Sony TVs. There are some refinements here and there and some minor additions but overall this is basically the same OS from before.
Google TV seems to have been designed around recommendations, either it is movies, TV shows or applications and this seems to be the main focus of the latest OS in general. During setup the wizard asks you of what specific streaming services you use in order to customize the Home screen recommendations.
Google TV, in our opinion, is far better than any version of Android TV that came before. Surely, it needs a bit of getting used to but after a while it's easy to navigate around its menus and multiple settings. And with the U6H everything was smooth enough and all apps would open relatively fast.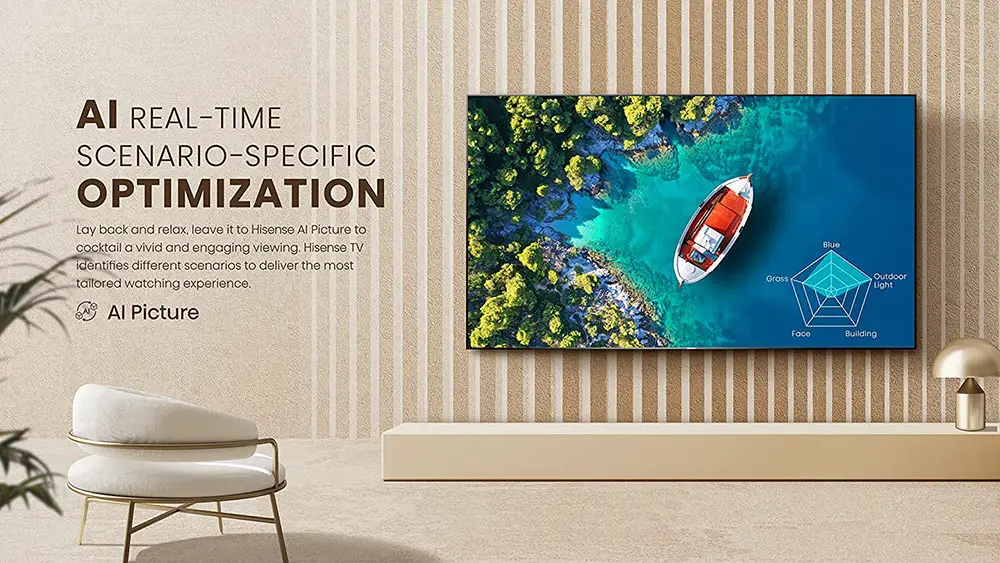 If there is one thing that Android has in abundance that is definitely the huge support from developers. Through the included Google Play you can find literally thousands of apps that you can download and use beside the pre-installed ones. There is so much content available that you will definitely find the ones you are looking for and the list goes on and on.
Some of the most prominent names are all accounted for including Disney+, HBO NOW, Hulu, Prime Video, SHOWTIME, Pandora, Sling TV and YouTube. As always some of them are region dependent so make sure the ones you are interested in are working in your area.
Chromecast is also available and it gives you the ability to stream content from other Chromecast enabled devices like mobile phones and tablets directly to the TV. Voice control is also present as you can use the remote's built-in microphone to give commands to Google Assistant. Unfortunately no Amazon Alexa built-in as you will need an external Alexa device for that but with the U6H having Google TV this was to be expected.
We have seen the same thing in many other TVs that were using Android TV or Google TV so probably this has to do with the fact that it's using Google's Android system and thus having Alexa built-in was not possible. With voice control you can issue various commands to the TV but functionality extends far beyond that as you can control any smart devices you have in your house also.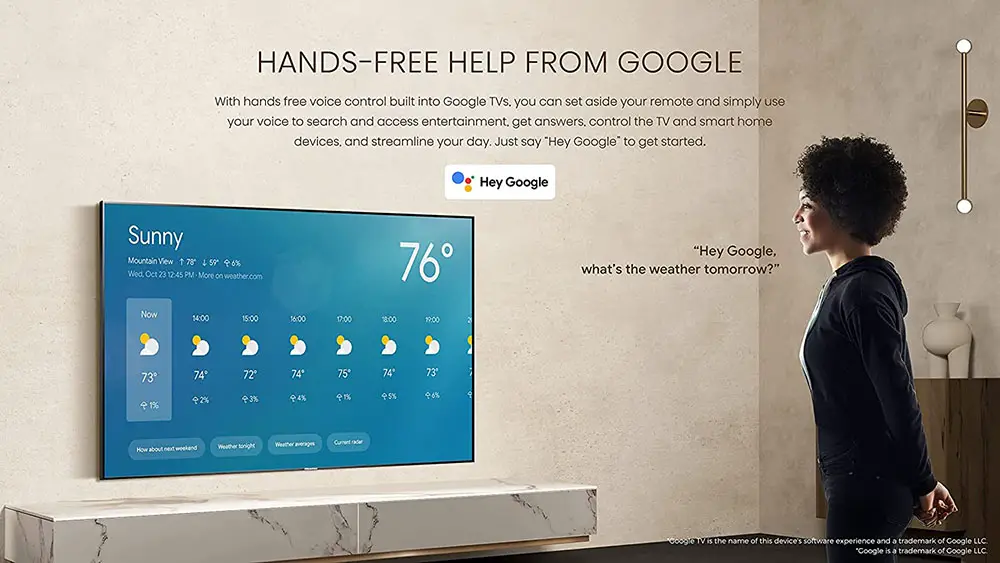 There is also a built-in media player available that you can use to playback various video and audio content from any external storage connected to the USB ports. The list of files and codecs supported is rather extensive and in fact Hisense has vastly improved the codecs support in their 2022 media player compared to last year. Audio support has also improved as it can also playback AAC, WAV and FLAC files and not only MP3 ones.
Once again having tried a selection of files showed that the U6H can playback most of them with only a couple of them having problems. Some extremely high bitrate files and some with weird codec combinations failed to playback correctly but overall we are very happy with its behavior.
The U6H's Google TV feels like a small improvement over the Android TV we used in the U6G. Not a whole lot of difference but if you spend some time with both the changes and improvements can be obvious.
The new Google TV 11.0 feels better and smoother, some minor additions are always welcome and the improved media player can surely be handy. So expect to get everything the 2021 models had and then some.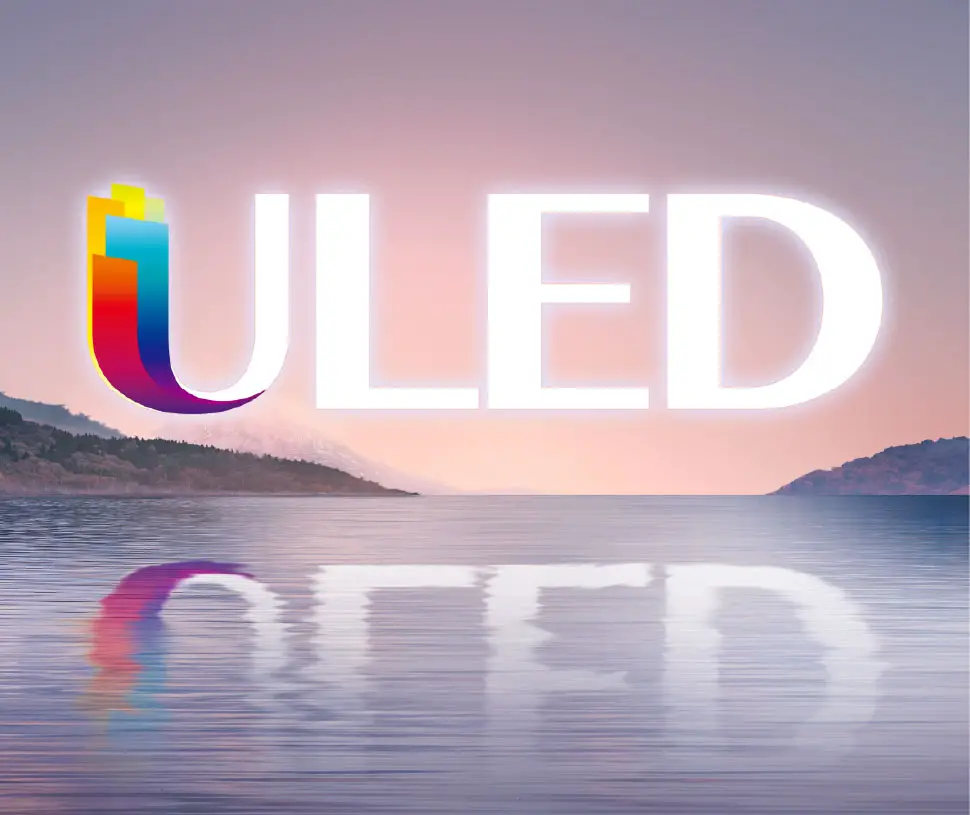 Final Thoughts
When we review a new TV model we always try to compare it with last year's offering in order to see if it is really an improvement or as it happens a lot of times just a re-release of the same model with minor changes. The 2022 U6H is a lovely low budget TV for many reasons. It seems that Hisense tried to add new features but in the process the TV seems to have lost some of its performance compared to the 2021 model.
On the positives the U6H has added HDR10+ Adaptive and Dolby Vision IQ, it offers amazing out of the box performance, it seems to have slightly better color reproduction while the additions of motion interpolation, VRR, eARC and WiSA ups the value of the current model. With these we also get the newer Google TV 11.0, a better remote and a lower price than what the U6G costed when it came out.
What seems to be similar or almost the same in both units are their upscaling capabilities, similar viewing angles and audio quality output.
On the downsides the U6H performed worse in both our SDR and HDR tests, we detected more banding in dark shades and colors, it fared slightly worse with motion while input lag was a bit higher than last year, although not by much.
Although the Hisense U6H may not be a clear improvement over last year's offering Hisense added a lot of new features that will certainly make this TV a very intriguing proposal. And with such a low price it will be hard to find equal features in any of the bigger brands making the U6H the clear choice if you are extremely tight on budget but do not want to sacrifice on features.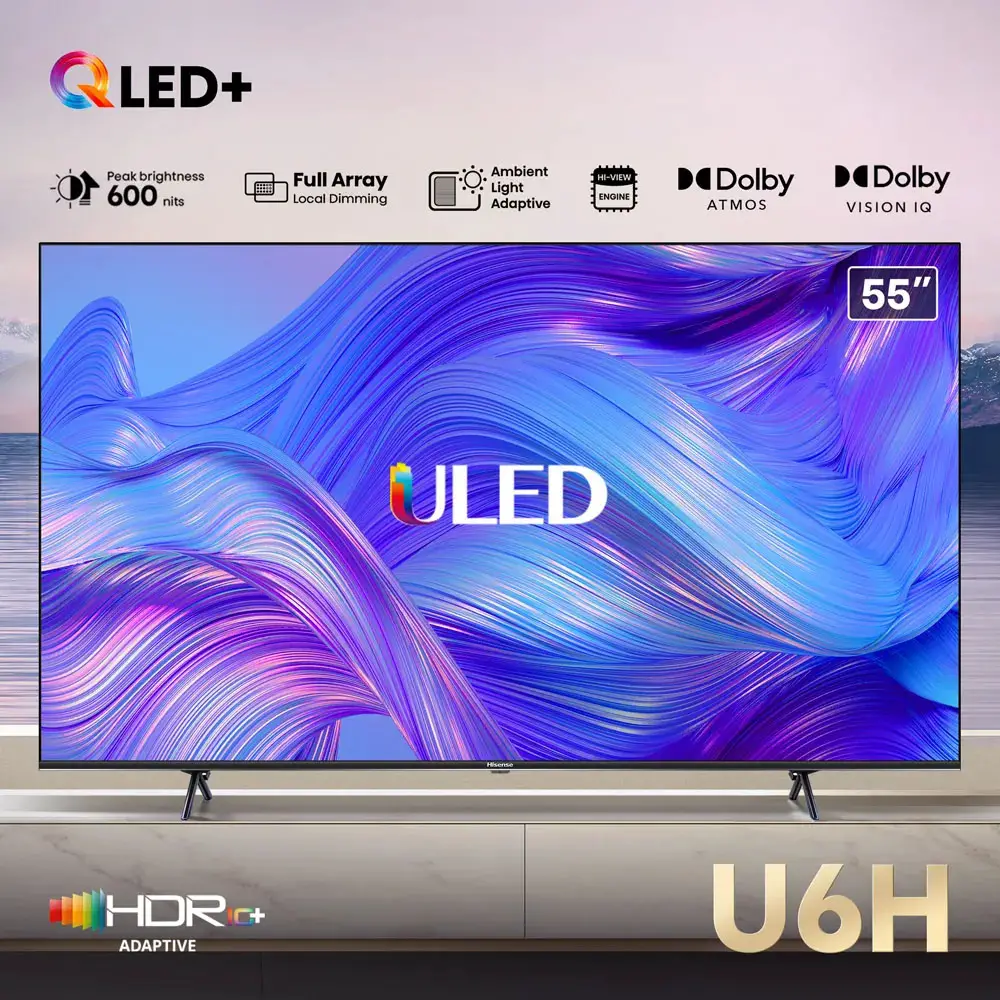 For more reviews you can check our dedicated 4K LED LCD TV reviews list or even look at our Product Reviews Table where you can find the brand and specific product you are looking for.
---
---
Cheapest Places to Buy :
*We are a reader-supported website. When you buy through links on our site, we may earn a small affiliate commission at no extra cost to you. Home Media Entertainment does not accept money for reviews.*
---
Hisense U6H Specifications