JBL Stage A170
Movies Performance
9.0/10
Inputs and Features
8.5/10
Pros
Solid midrange
Good bass definition
Clear and defined sound
Great price
Cons
High end a bit aggressive
No magnetic grilles
Plain appearance and outrigger design
Only two color variations
---
Cheapest Places to Buy :
---
When it comes to floorstanding loudspeakers there is such a huge selection of brands and models to choose from that many times is hard to distinguish which models offer the best value for money. Among the most famous ones there is one that is not only known for their quality but also for their excellent value many of their models have, managing to perform as good as other, more expensive speakers. This company is no other than JBL and today, in our JBL Stage A170 review we will be looking at one of their floorstanding models belonging in their Stage lineup.
The Stage series are supposed to replace the well-known Studio lineup that got extremely positive reviews over the last years and is meant to accompany JBL's Arena lineup of speakers. The Stage series consists of three different sized floorstanders, 2 bookshelf speakers, 2 center speakers and 2 subwoofers so as you can understand the Stage lineup is quite extensive as it offers plenty of options when it comes to music and home cinema setups. With the JBL Stage A170 being the smaller from the three floorstanding models, the A180 and A190 being the other two, we were curious to see how much we could get out of these relatively low cost speakers and if they can truly stand against competing models.
With the Stage A170 costing about $200 for each speaker it is pretty clear that these are mostly designed for those budget sensitive consumers that put cost as a first priority. Does these price limitations have a detrimental effect on the A170's performance or JBL have managed to surprise us once again with an excellent value for money speaker? Keep reading to find out.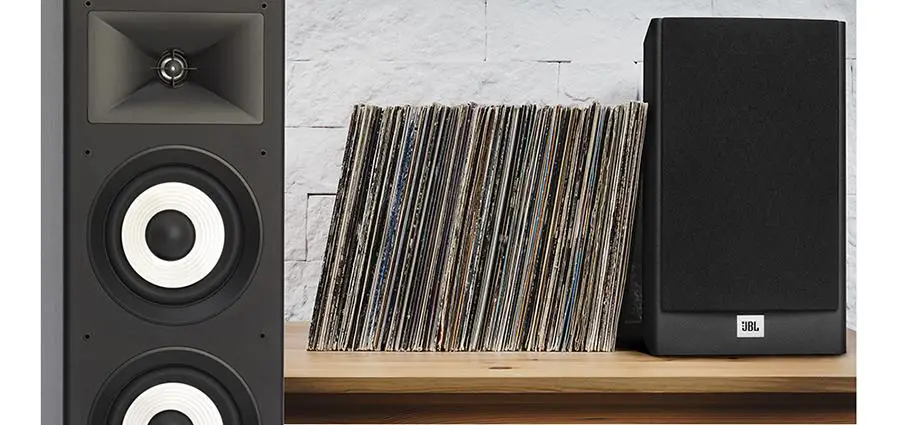 Design, Inputs and Features
Exterior
Before anything else let's see what we get as far as the exterior is concerned. The JBL Stage A170 cabinet may be the smaller floorstander in the series but with a size of 190 x 255 x 930mm and weight of 31.61 lbs (14.34kg) these speakers are unusual slim for their height. Usually floorstanders approaching the 1 meter height come with bigger cabinets which is not the case here which is very good if space is a limiting factor when choosing such speakers.
The cabinet's overall look is nothing major to talk about as it comes in two different color variations of either a completely black vinyl finish that JBL calls Pantone Black or a two-tone wood finish with the top being covered in the same Pantone Black while the rest of the cabinet featuring a wood grain vinyl. With such a slim design the Stage A170 would be prone to fall over if it wasn't for the special outrigger feet that give the speakers the necessary stability.
Obviously having outrigger feet means that the speaker's footprint is extended a bit from each side but this is a necessary evil to keep them safe. JBL did a good job to include in the box both rubber feet for hard surfaces and floor spikes to use on carpet so you are covered for either situation. We would like to see a bit better design on those feet but at this price we shouldn't really complain. But nevertheless they could be improved a little bit design wise.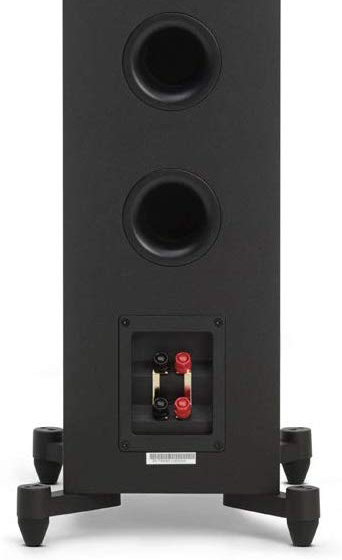 The front cloth grille covers about half the front face but unfortunately they feature plastic plugs that attach on the front baffle which means that if you like to have your speakers without the grilles the holes that the grille attaches to will have to show their ugly face. That's why we love magnetically attached grilles but we guess the low cost wouldn't allow for such a thing here which is a shame. At the back the speakers feature dual rear-firing tuned ports while underneath we find the wire connectors.
In general the JBL Stage A170 doesn't have the looks that will turn heads. On the contrary we would call their design a bit monotonous and uninspiring but to be honest we would be happy if this would turn out to be the only minus these speakers have as the most crucial factor that would make or break them is as you guessed…their performance.
Internal Hardware
The Stage A170 are 2.5-way, bass reflex speakers so removing the front grille we find a couple of white woofer cones with ribbed surfaces and while for many of their older and more classic models JBL was using a material they were calling PolyPlas these are made out of Polycellulose.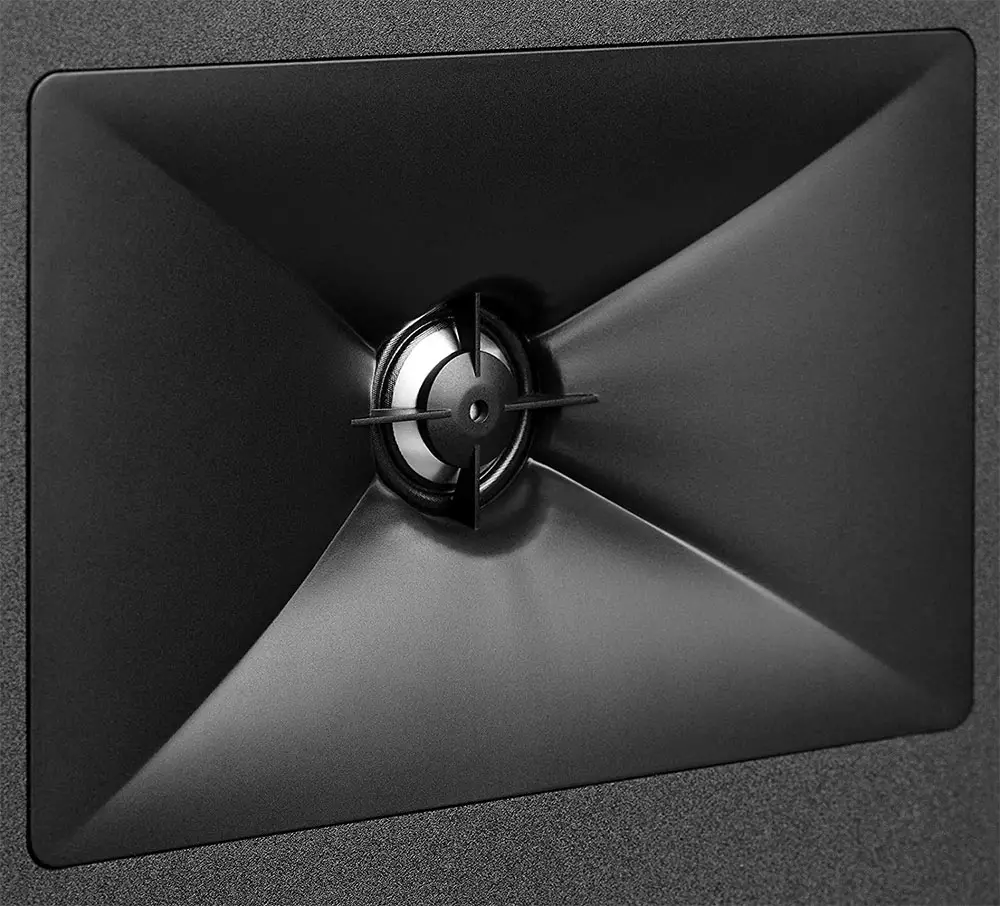 Featuring a 2.5-way design means that these speakers can have the necessary bass power that only multiple woofers can provide but at the same time offer the mid-range balanced performance that 3-way designs are more capable of. At the top of these two we get an aluminum tweeter specially placed inside a waveguide for better dispersion.
Let's talk about this tweeter for a bit. The 1″ (25mm) aluminum dome tweeter that is responsible for the high frequencies is placed in what JBL calls "New High Definition Imaging (HDI) Waveguide". This way JBL can achieve better dispersion in both the vertical and horizontal axis.
Bellow these we get a couple of 5.25″ (133mm) polycellulose low-frequency woofers with these two serving slightly different purpose. While both of them can go equally low the one at the bottom rolls off at 1.8kHz meaning that is handling the more bass intensive sounds while the top one crosses over to the midrange and interfacing with the tweeter at 2.8kHz. This way JBL managed to offer better dispersion in the crossover regions.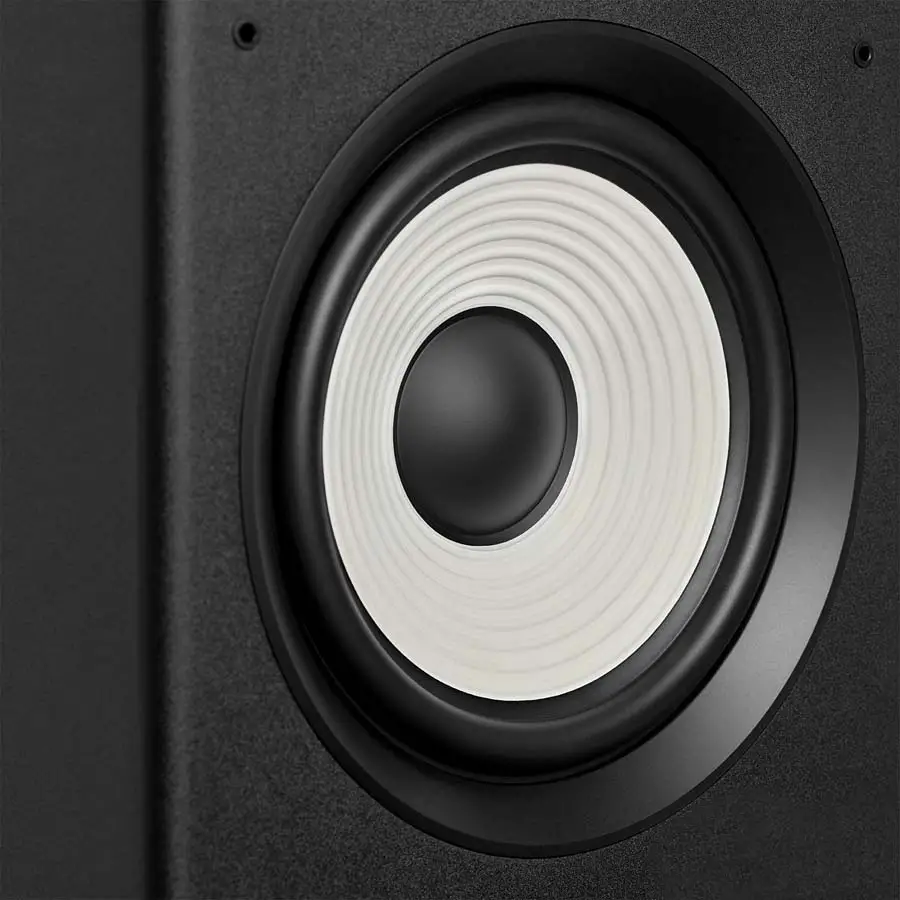 The combination of the 1″ tweeter and dual 5.25″ woofers provide the Stage A170 with a frequency range of 44 to 40,000 Hz, 89dB (1M, 2.83V) of sensitivity, 6 Ohms of impedance with the recommended amplifier power being in the 20-200W range.
Connectivity
As we mentioned above at the bottom of the back face, exactly under the two rear-firing ports we get two sets of three-way binding posts that you can either bi-wire or bi-amp. These are pretty good quality for this price range and shows how much attention JBL put even for such a budget friendly model.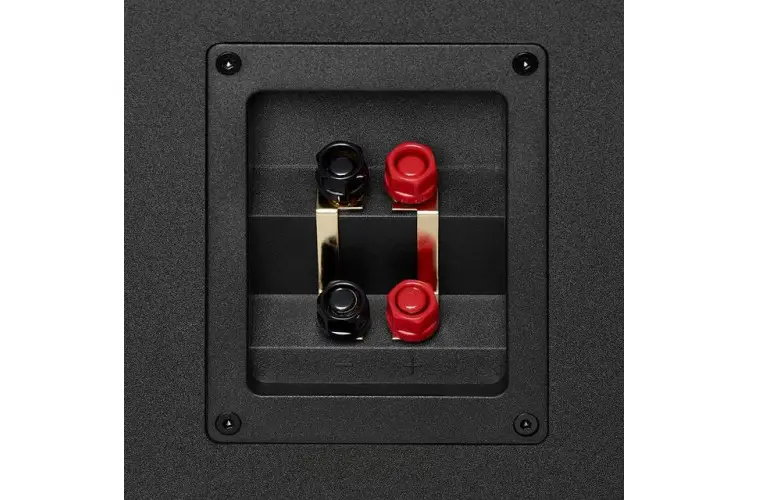 Performance
As it happens with all speakers a certain break-in period is needed for all new units in order to reach their peak performance. If you are new to all this and this is your first pair of floorstanders then you should give these speakers some time in order to be able to give you a certainly better acoustic result than what you will experience when you initially unpack them.
Usually due to certain space limitations we place our test units around 30cm from the back and side walls as some breathing space is needed for the rear-firing ports in order to deliver a better bass performance. Also we did some toe-in although our general sense was that no matter how we placed them performance was not very much different as they seemed to be very well balanced no matter their position.
We connected a pair of Stage A170 speakers to our Onkyo AV receiver and we did try them in both a stereo setup that was intended for music mostly as well as in a full surround system in order to check how they behave in our movie testing.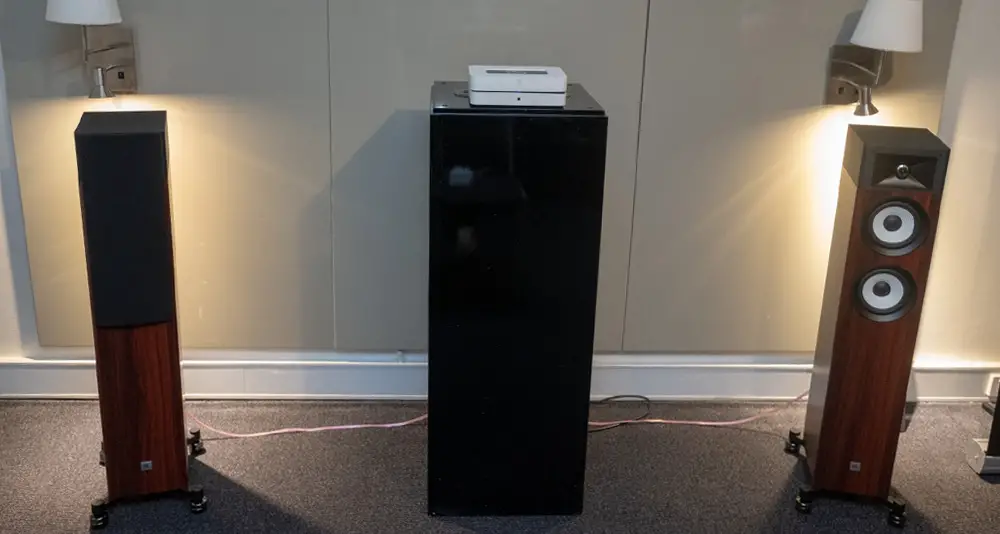 Movies
For our movies testing we have a couple of recent releases that we found excellent for such occasions. The first one we went for is the 4K UHD version of Alita: Battle Angel and this one has an excellent Dolby Atmos track. We had tried this film a few times in the past and the reason why we like it is because it not only has over the top action sequences like the Motoball event but also comes with the kind of fidelity all across the running time making it exceptional material for testing any kind of speaker's behavior.
We couldn't hold ourselves so the first scene we went for right away was the Motorball scene which is an amazing example of a Dolby Atmos track done right. And by that we mean about the variety of surround effects across all channels with great emphasis being given on the surround and overhead activity making this whole event a really encompassing experience. But what we were particularly interested in is the front channels that are being covered by the A170 and here things felt extremely positive.
The front channels had a very solid and satisfying bass as we had our surround system without a subwoofer and although it's obvious that such a film would greatly benefit from one what we did hear from the A170s was not bad at all. Obviously the speakers cannot go extremely low, and how could they as their woofers are not particularly big at a 5.25″ size. Mid-range on the other hand had nothing to hide as it came sharp and with good resolution.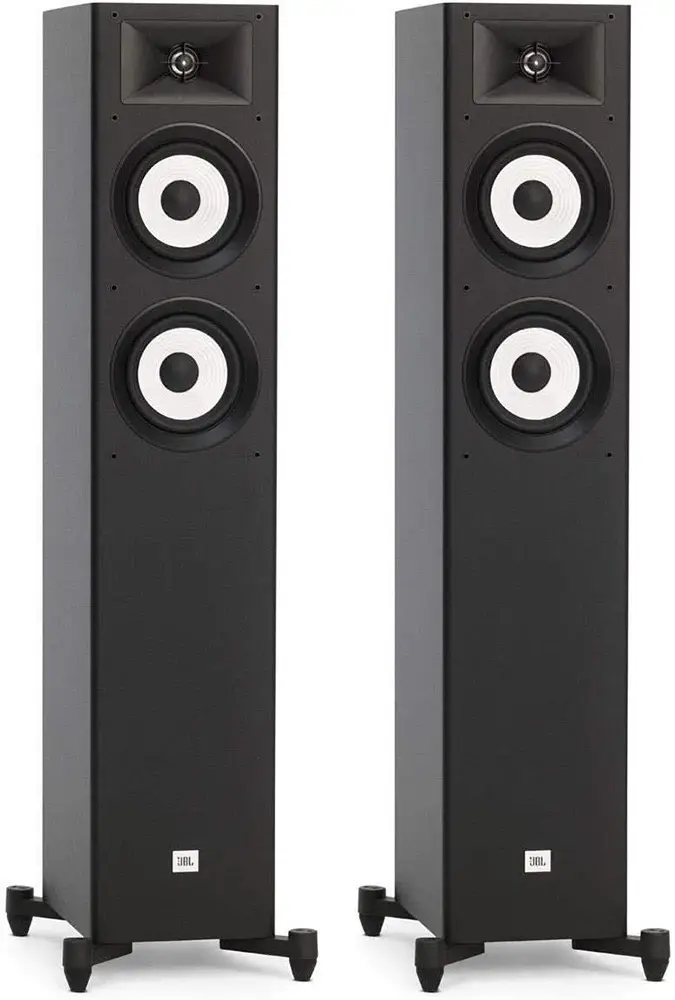 High-end felt a bit aggressive for our tastes but it didn't detract from the whole experience nor did it bother us as it was not as intrusive as you may think. On the other hand it had plenty of energy and interfaced very well with the mid-range. With solid bass, tight mid-range and energetic highs the A170 has plenty for everyone.
There are a couple of more scenes we tried out like the Kansas Bar brawl or the duel with Grewishka with both of them giving the front speakers plenty of opportunities to showcase their strengths. But we liked that not only the most obvious sound effects were rendered masterfully by the A170s but also smaller acoustic details like ambient sounds and effects that are necessary to make a scene feel more alive.
Another scene we usually check is when Alita saves a small dog from being crushed by a Centurion and in this one the JBLs managed to produce it's characteristic electronic voice with such a menacing and deep tone. Similarly there are plenty of other scenes similar to this that the A170s were able to show us that despite their low price tag they can perform with a kind of stature that we usually see in higher and more expensive categories.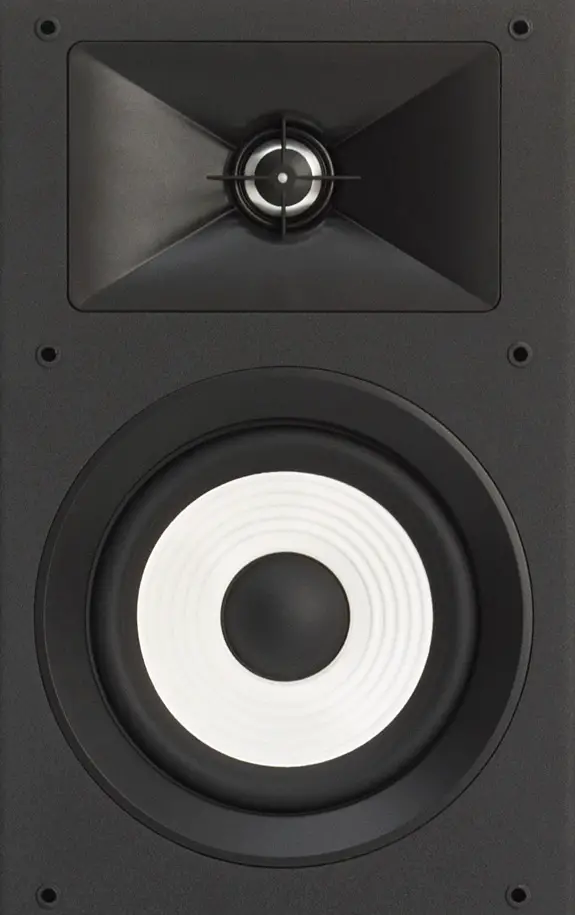 For the second film we went for a more demanding content with the 4K UHD version of Godzilla: King of the Monsters that comes with an amazing Dolby Atmos track that may not have the kind of finesse and variation we saw in Alita but pushes the low-end more than many other action-oriented films and would certainly show how low the A170s can go.
With so many scenes here where the Titans fight each other all speakers are in a certain overdrive mode with the A170s taking the lead and provide a very focused outcome. With the audio track of the film favoring the lower end much more the front speakers were able to keep a straight face even if it was obvious how much a subwoofer was missing from such a performance.
Again what we found interesting was how good imaging the Stage A170 had while they were able to create a more immersive bubble around us. Obviously the surround speakers were doing their work here but we need to point out that some of this surround immersion originated from the front channels showing how good the A170 can harmoniously work with the rest of the speakers in a full surround system. Lastly we should mention that dialogue was very clear and distinguishable with a center origin that was kept isolated from the other channels.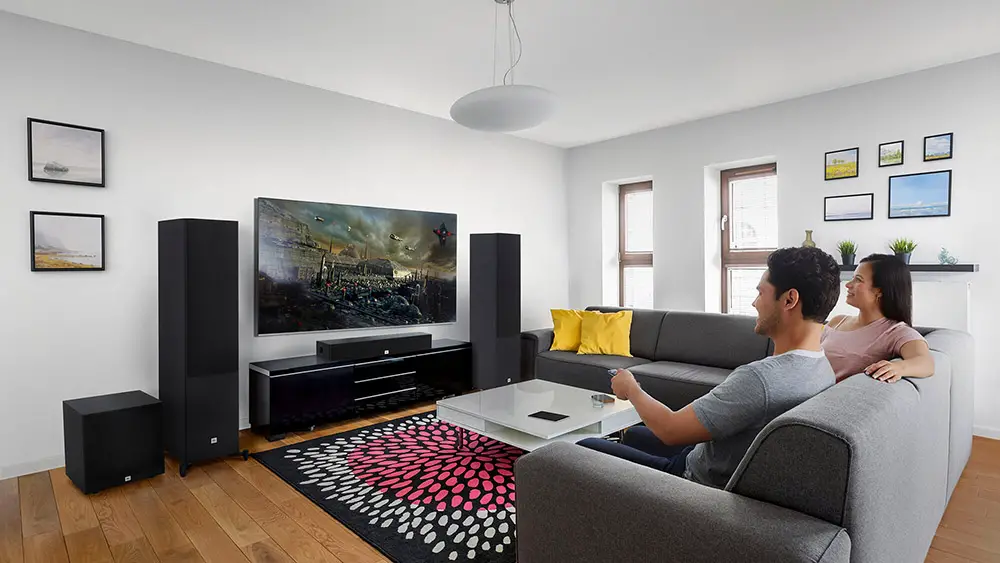 Cabinets integrity was very good without any audible distortions even at high volumes while we didn't detect any port noises showing that JBL created a very good, low cost design. When judging a speaker's performance you should always keep in mind the asked price and when you get just a satisfying performance in such a low price you can't but keep wondering how JBL managed to do that.
Music
Moving on with our testing we selected a few favorite music tracks in FLAC format that we streamed through the USB port of our AV receiver in order to see how the A170s behave when you throw so music tones to them. Our first impression was very good as for such a low cost floorstanding speaker the A170 had a very rich and expressive performance. The ones we tested had a few good hours under their belt so having passed the certain break-in period they were able to give their best.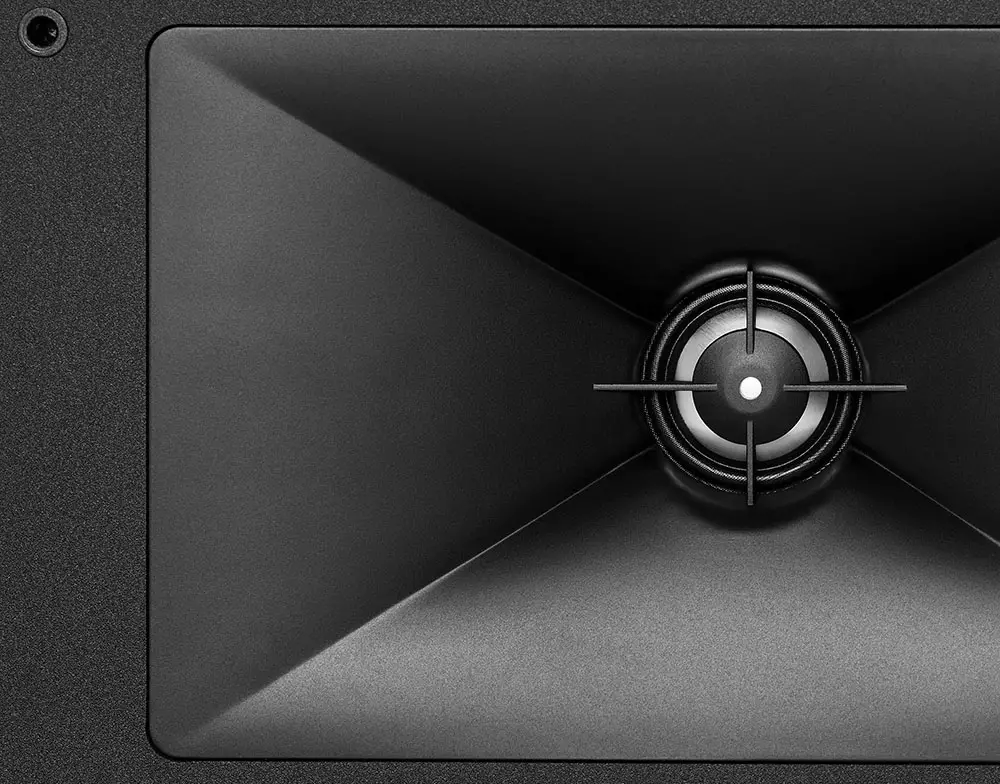 Another surprising characteristic was how deep a soundstage they were able to deliver. Even though we had them in a 2.0 channels music setup the speakers were able to give us more depth that translated in a more alive center stage while sound felt more encompassing both sideways and closer to our listening position. Bass, once again, was very good and accurate even with such small woofers the A170s use and this certainly helped the speaker to give a more pronounced priority to the lower end without overshadowing the rest of the frequencies.
Vocals were also delivered with a kind of richness and clarity that you don't find very often in this category while their center focus kept the whole performance very well balanced. Spatial awareness was great as you could feel the position of each instrument while shifting between the channels was done with very good precision.
In total the JBL Stage A170 is the kind of speakers that will deliver a very satisfying performance no matter what kind of music lover you are. And for such a low cost being able to give such a satisfying result add great value that extends to the whole Stage series.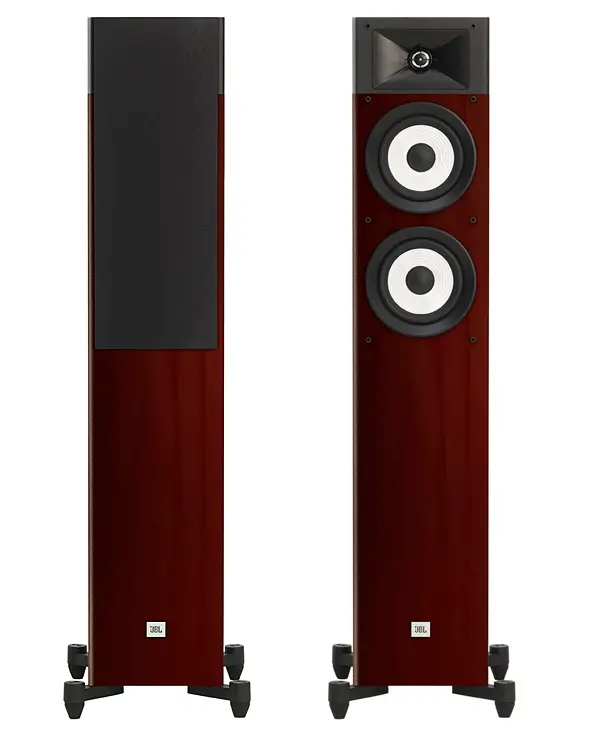 Final Thoughts
Finishing up our review we cannot but feel excited by what we experienced with the Stage A170. Some people believe that you need to spend thousands of dollars in order to enjoy good quality audio but it seems that JBL's goal is to prove us otherwise again and again and in today's review we experienced this first hand.
The quality of the cabinet is very good even if general design is nothing special to talk about but it's in their performance that the Stage speakers really shine. When you listen to them you certainly don't understand that we are talking about a $200 speaker and this certainly adds so much more value to it as you can create a magnificent audio setup for either music or movies for a ridiculously small amount of money.
The JBL Stage A170 are the kind of speakers that will cost you little but give you so much more. Obviously there are far more expensive models that can provide an overall superior performance but keep in mind that these floorstanders were not meant to compete with these higher categories. But even so they will amaze you with their enveloping acoustic performance that will keep both you and your bank account happy for such a value for money choice you made and in this regard JBL has really created a winner. Highly recommended.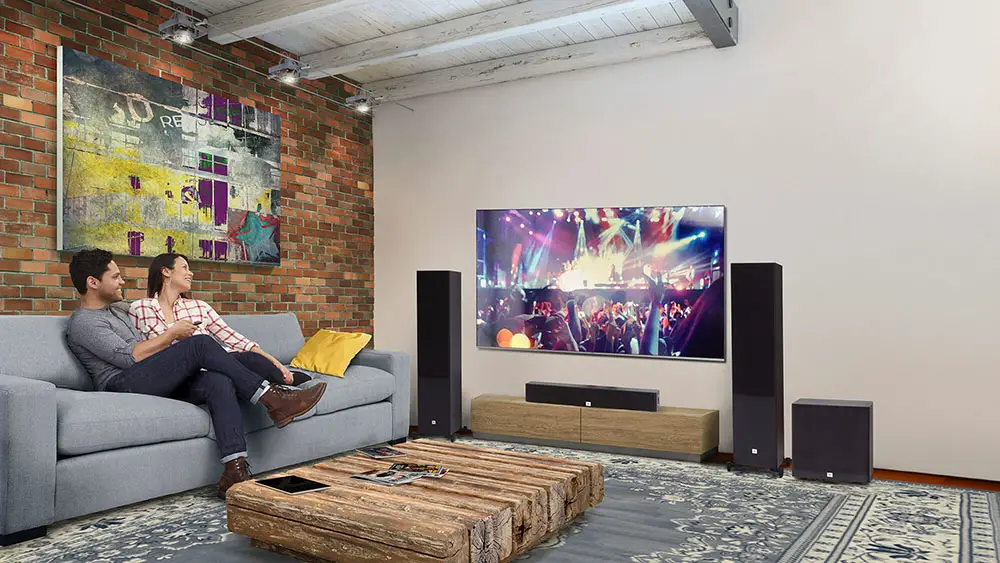 For more reviews you can check our dedicated Floorstanding Speaker reviews list or even look at our Product Reviews Table where you can find the brand and specific product you are looking for.
Also don't lose the chance to subscribe to our Newsletter and gain exclusive privileges.
---
Cheapest Places to Buy :
---
JBL Stage A170 Specifications