KEF R7 Meta
Reviewed at $4,998.00 (pair)
Product Name: KEF R7 Meta
Product Description: Floorstanding Loudspeaker
Design -

9.6/10

Movies Performance -

9.5/10

Music Performance -

9.4/10

Inputs and Features -

9.4/10

Price / Quality -

8.7/10
Summary
Reviewed at $4,998.00 (pair)
Pros
High resolution
Amazing fidelity
Expansive sound
Premium build quality
Cons
Not very deep bass
Far higher price than its predecessor
Grille design could be better
---
Cheapest Places to Buy :
*We are a reader-supported website. When you buy through links on our site, we may earn a small affiliate commission at no extra cost to you. Home Media Entertainment does not accept money for reviews.*
---
A couple of years ago we had the opportunity to check on the R series in our KEF R5 review. And in that review we were very excited with what we heard from such a small floorstander. But now KEF decided to update this fan favorite series and the upgrades it gets are surely very interesting. So in our KEF R7 Meta review today we will be looking at this new middle-sized floorstander they have on offer.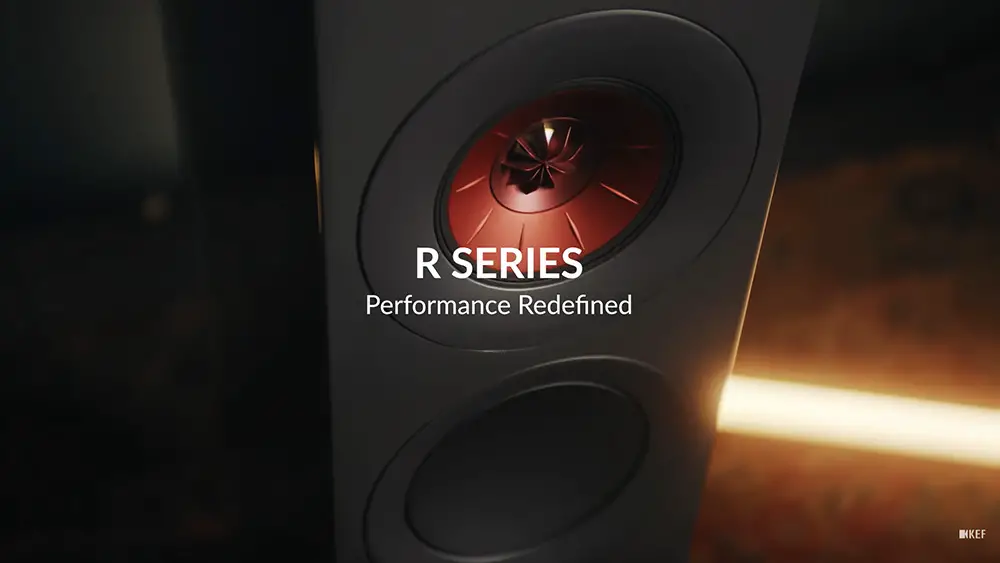 The R series borrows a lot of technology for their more premium Reference series but with a more reasonable price. This is why a lot of consumers like it. And the new Meta upgrade on the entire R series brings seven models to choose from. Three floorstanders (R11 Meta, R7 Meta, R5 Meta), one bookshelf (R3 Meta), two center speakers (R6 Meta, R2 Meta) and a Dolby Atmos unit, the R8 Meta.
As for the R7 Meta specifically, this is a 3-way floorstanding speaker with a Uni-Q Driver Array. Having reached its 12th generation, KEF continues to make further refinements to this unique design. And this time they managed to combine it with their innovative Metamaterial Absorption Technology (MAT).
All the above sound very interesting. The R series was already an impressive lineup of speakers outputting pristine sound. But somehow KEF managed to, in theory, improve it even further. Is the new Meta series just an evolution of the previous designs or an all out revolution? This is what we are about to find out.
Design, Inputs and Features
Exterior design & Dimensions
At first glance the R7 Meta does not look any different from its predecessor. The cabinet has not changed a bit on the outside and you can easily mistake these for the old series. But make no mistake, KEF made sure to tackle on the areas that they deemed necessary. But more on these changes a bit further down our article.
As for its size, we measured the R7 Meta 43.7 x 12.2 x 15.1 in. (1109 x 311 x 384 mm) and with a weight of 64.6 lbs (29.3 kg). These numbers are more or less the standard for a middle-sized floorstander, although its weight is a bit on the high side.
We always loved how the R series looked. Its design is simple, yet it gives you a sense of premium quality. It's a strange mix, and you cannot exactly point out why they feel as premium as they do. But this is the beaty of the R series. Oh, and obviously their performance.
KEF made sure to offer the R7 Meta is multiple colors, with some of them looking extremely spectacular. We get the usual black and white lacquer with similar colored drivers. There is also a walnut veneer with what seems to be copper-like colored cones. And then there is the titanium grey lacquer which comes with a red lacquered Uni-Q unit.
Amazing color combinations, to be honest, and this is one of the rare moments when we cannot actually chose one over the other. All colors look exceptionally good and surely there are enough color variations to find one you will like.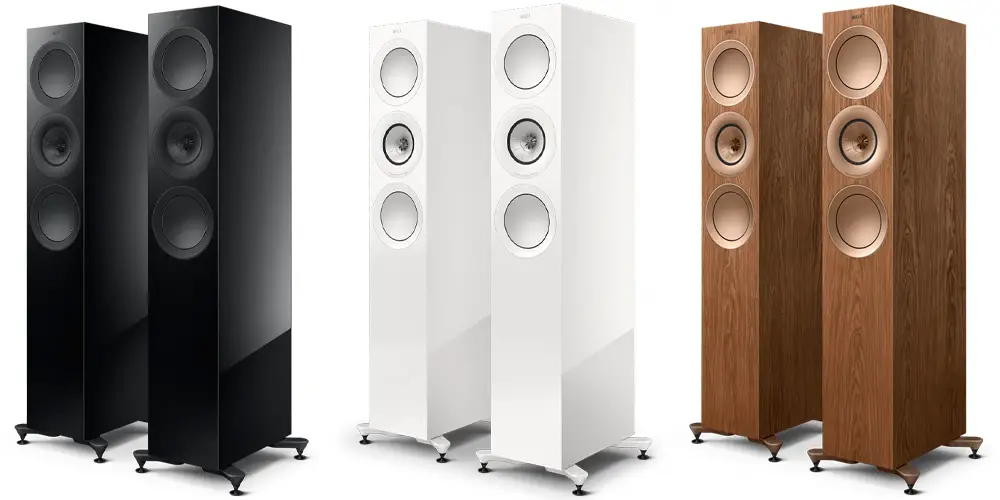 Cabinet
As always, a sophisticated design as the Uni-Q array needs a proper cabinet to work harmoniously. Because powerful drivers can easily cause the cabinet walls to make noise of their own. And this is where KEF's Constrained Layer Damping comes into play.
This is a sophisticated bracing system, which works alongside the bespoke internal bracing layout, and ensures the cabinet stays inert. This is achieved by connecting the bracing to the drivers and cabinet by a lossy interface.
This material converts vibration into heat, ensuring that the cabinet makes the only sound it needs to. Without vibrations and no turbulence.
Flexible Port
Another characteristic of the R Meta series is the flexible ports they are using. KEF used computational fluid dynamics to calculate the flare and profile of each port to delay the onset of turbulence. While the flexible port walls prevent longitudinal resonances from coloring the midrange.
With this design KEF managed to achieve better bass, and cleaner sound further up the frequency range in the vital lower midrange area.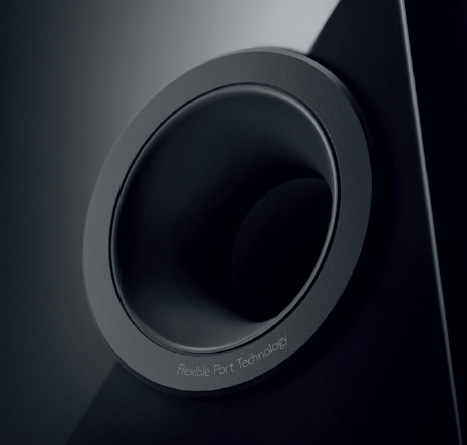 Grilles
To be honest here, the speakers are very beautiful to be covered by any grille design. This includes the ones KEF provides. But we do get that in certain situations this may be a requirement to avoid accidents.
The included grilles are compressed with heated pressure from multiple layers of material. This gives them a tactile, suede-like feel. Each macrofibre grille feature 1,801 precision-cut holes for each driver. This is enough for the drivers to deliver the same sonic performance as they would do without them.
Such a lovely cabinet could not be with holes in the front baffle. And as such the grilles are magnetic and provide secure fit without interfering with the clean style of the speakers.
Stand
The R7 Meta come with special feet that you need to assemble. These are the same in design with the previous R series so nothing new to comment here.
There are special screws you can use to attach them in the bottom of the cabinet. On the other end, specially designed spikes help to level the speakers properly.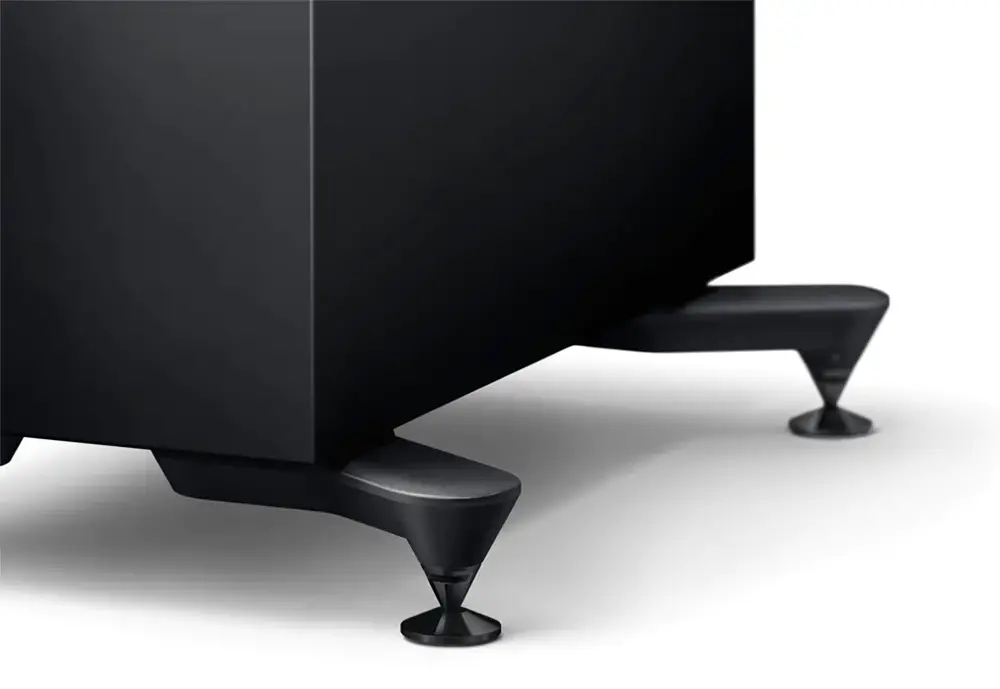 Their design is nice and compliment the modern design of the cabinet while their color is similar to the cabinet. This creates a nice seamless blend without them looking out of place.
Drivers Design
The R7 Meta cabinet is undeniably good looking and carefully constructed. But what makes a speaker great is the combination of the cabinet with its drivers design and technology. And KEF made sure to include the pinnacle of their technological research and development.
As always, there can be no KEF speaker without their signature feature, which is the Uni-Q array. This combines a 25 mm (1″) vented aluminum dome with MAT with a 125 mm (5″) aluminum cone.
By placing the tweeter precisely at the acoustic center of the bass/midrange cone, both act together as a single point source. This eliminates the limited 'sweet spot' and instead allows everybody, no matter where in the room, to experience the same detailed sound.
This new, 12th generation Uni-Q with MAT driver array is found in all seven R Meta Series models. KEF has been working for years on this bespoke driver array and now we see the results of their labor.
Metamaterial Absorption Technology
But the interesting new development in the R Meta series is the Metamaterial Absorption Technology.
This is a complex maze-like structure that uses its intricate channels in order to absorb specific frequencies. When combined, the channels act as an acoustic black hole absorbing 99% of the unwanted sounds that comes from the rear of the tweeter. As a result all distortion is eliminated and thus provides a more natural acoustic performance.
Metamaterials are specially developed structures. These use existing materials in such a way that they exhibit new, desirable properties that are not found in naturally occurring substances. And this is the result of the joint development between KEF and the Acoustic Metamaterials Group.
We do not know if this technology makes a real difference but the theory behind it is really intriguing. And it will be interesting to see this developing further in the future.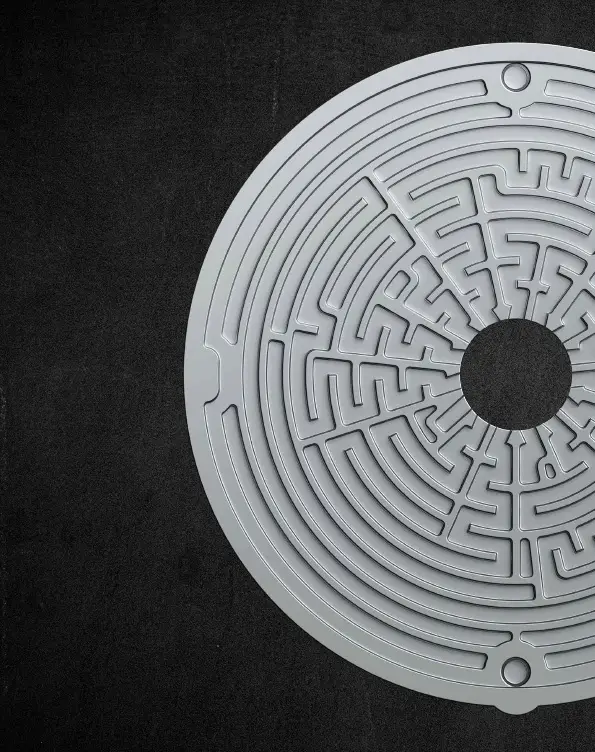 But this is not all. Another characteristic we find in the R Meta series is the Shadow Flare. This is a precision designed surface that extends the waveguide effect of the Uni-Q driver array and allows it to work to its highest potential. Reducing harmful cabinet diffraction, the tweeter no longer has line of sight of the cabinet edges. This creates a 'shadow region' at the points where the potential for diffraction is highest. As a result the acoustic impact is minimized to negligible levels.
And then there are the low frequency bass units with the R7 Meta using two 165 mm (6.5″) hybrid aluminum cones . These are built using a two-part structure, a shallow concave aluminum skin that sits on top of a paper cone. The metal's stiffness combined with the cone's unique geometry reduces additional resonances and delivers pure piston like movement that is timed with perfect accuracy.
Drivers Specifications
The combination of the Uni-Q array with the dual 6.5″ low frequency bass drivers give the R7 Meta the following characteristics. A frequency response of 48Hz–28 kHz, 4 ohms of nominal impedance and 88 dB sensitivity
The crossover frequencies are set at 400 Hz for the LF/MF range and 2.4 kHz for the MF/HF range. For the R7 Meta, KEF recommends a power amplifier in the 15 – 250W range. This indicates how easy going these speakers are.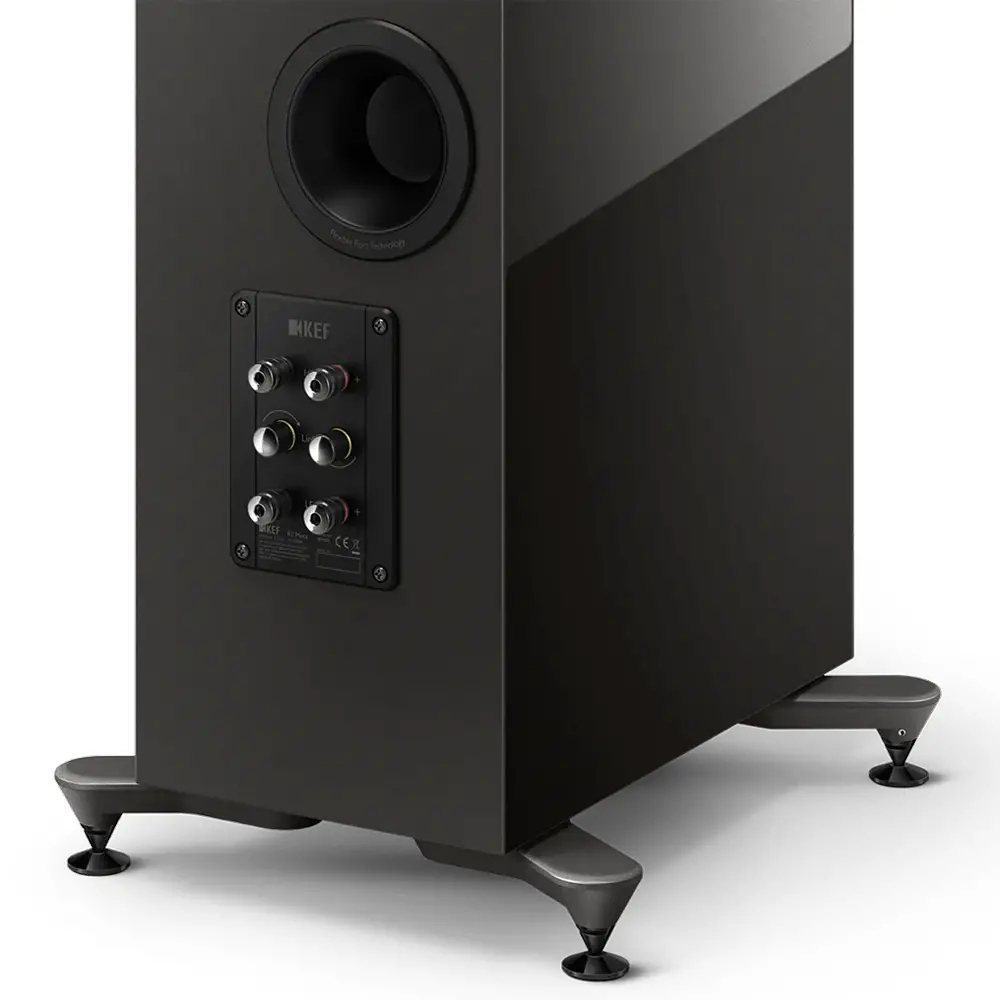 Connectivity
The R7 Meta comes with high quality dual input terminals in case you want to bi-wire or bi-amp them for a better HiFi experience. The difference compared to other brands is the built-in knobs we find in this one, just as we saw in the previous R series.
Most other speakers that offer dual terminals use external bridge plates. On the other hand the bridging in the R7 Meta is taking place internally. The two knobs have two setting positions depending on the wiring you are planning to do.
As for the actual terminals you have a lot of flexibility. You can go for bare wires or various plugs including spades or banana plugs if that is your preference. In general the terminals are a cut above what we usually see in this category of speakers. KEF is putting a lot of attention to details and it shows.
Positioning & Setup
Unpacking of the R7 Meta was the usual deal as with every speaker we have unpacked so far. Inside the box a small package includes the stand legs you have to attach at the bottom of each cabinet. The whole process is easy but you need to be delicate with these speakers as much as possible.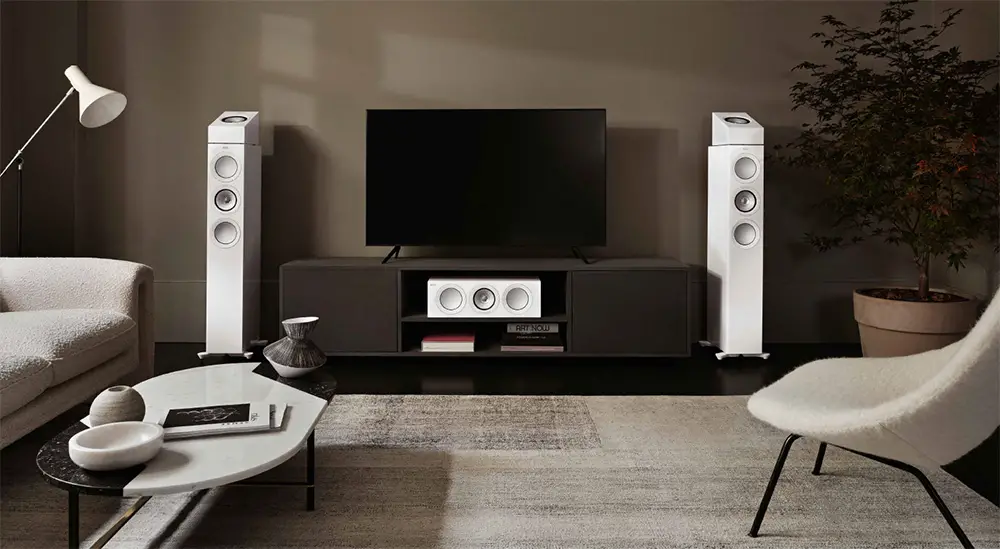 In the manual KEF included a lot of details concerning the assembly and setup distances. There are bi-amp and bi-wire diagrams along with specific distances that the speakers should be placed in the room. Obviously these are general guidelines and give you an idea of normal positioning. But as always you need to experiment to find how they sound best to you and make changes accordingly.
Following instructions, we left around 2 feet from the back wall in order to give them slightly more breathing space. Keep in mind that placing the speakers near a wall will increase its bass output. But this will be at the cost of overall definition so finding the best balance is always crucial. Distance between the two speakers was around 9 feet. We also like to toe-in them a little towards our viewing position for better sound imaging.
Running Hours
The R7 Meta in our tests were almost new so they surely hadn't passed their break-in period yet. After a few good hours they would definitely behave even better. Unfortunately our time with them was limited so no time to flex them as much as we would like.
Most manufacturers do suggest to give them certain time to reach their peak performance. This usually comes at about 100 hours on average for most brands. So always keep this in mind when you hear a completely new set of speakers that don't sound as good as you would expect.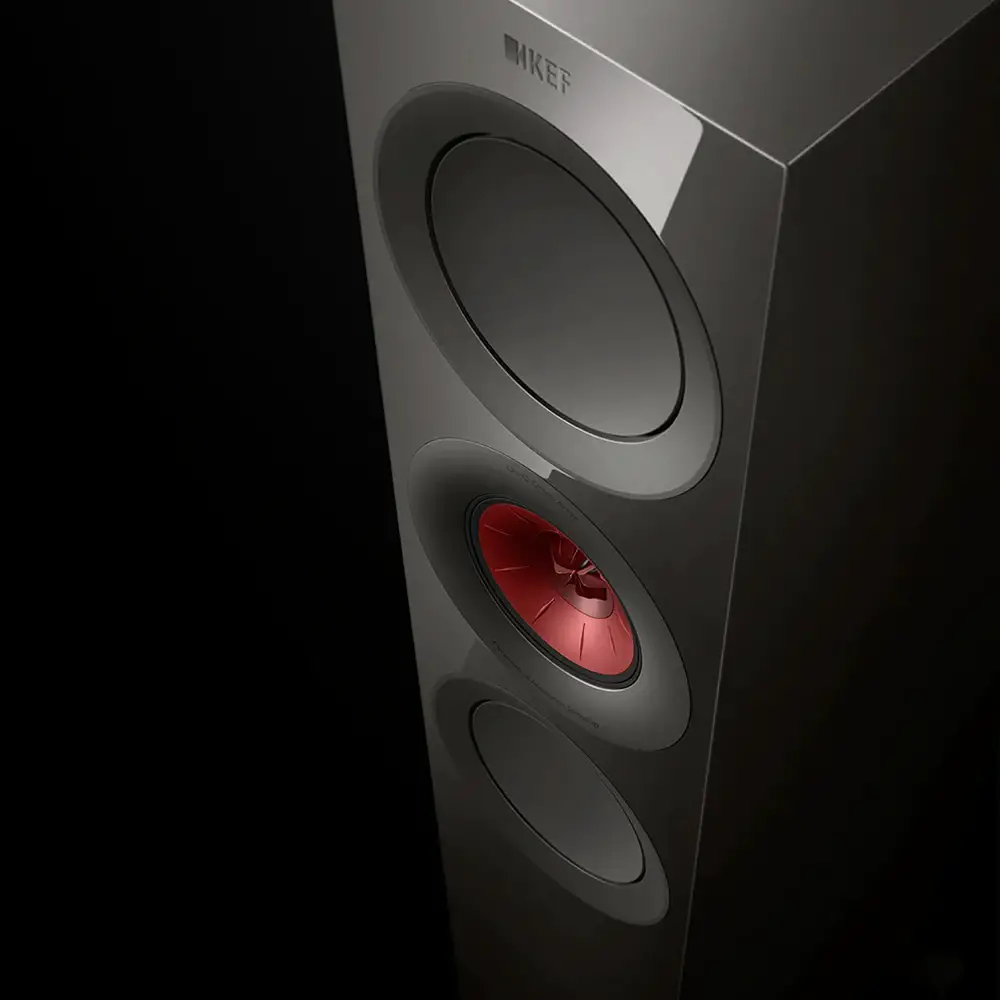 There is one last thing to mention here. In our movies testing we tend to strictly use a 4.0 channels surround system. A full surround system can sometimes cover some weaknesses many speakers have.
But with our half baked system it is easier to determine how they can perform. Obviously if you add a subwoofer along with a center speaker the overall immersion will increase tenfold. So keep this in mind when you read our reviews.
As for our music testing we always switch to a standard 2.0 channels audio setup that most music purists tend to go with. Obviously since we are more into movies we will use an AV receiver instead of separates. But as you can imagine a dedicate music setup will do even better in this regard.
So without further delay, and after finishing the necessary audio calibrations with our Marantz AV receiver, we moved on with our tests.
Movies
Prometheus
This time around we chose the 4K UHD of Prometheus to start our testing. The disc does not get the usual Dolby Atmos treatment but instead comes with a still excellent DTS-HD Master Audio track.
Prometheus is all about atmospherics. It has its fair share of action but it's the ambient and atmospheric effects that set the mood. And the R7 Meta are the perfect speakers for this occasion.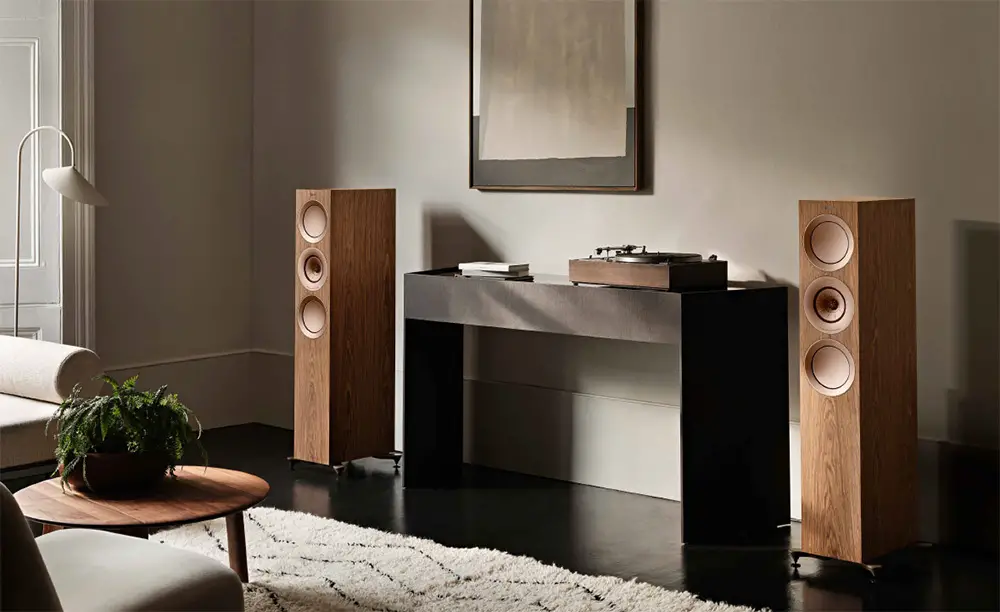 From the first sequences the speakers showcased their core qualities. It was amazing to sense this level of clarity and high resolution without sacrificing anything in return. The R7 Meta may not be the biggest floorstanders we have seen. But surely they knew how to create a wide sound stage without losing any focus.
During the storm on planet LV-223 you could feel every speckle of sand flying in the air. The speakers literally took the details into another level. Inside the Engineer's structure ambient sounds would travel across our room with eerie precision and clarity.
And then you get the usual beeps and blips inside Prometheus with the R7 Meta showcasing great directionality and openness without much effort. The speakers knew how to render the audio in high resolution and put extra attention to details.
The sound wall in front of us was very satisfying. Either it was some wide open area or some confined room you could feel the difference in size.
The transitions between the highs and the lows were very smooth. Much smoother than we anticipated really. The whole frequency range was pretty linear resulting in a very balanced output without any extremes.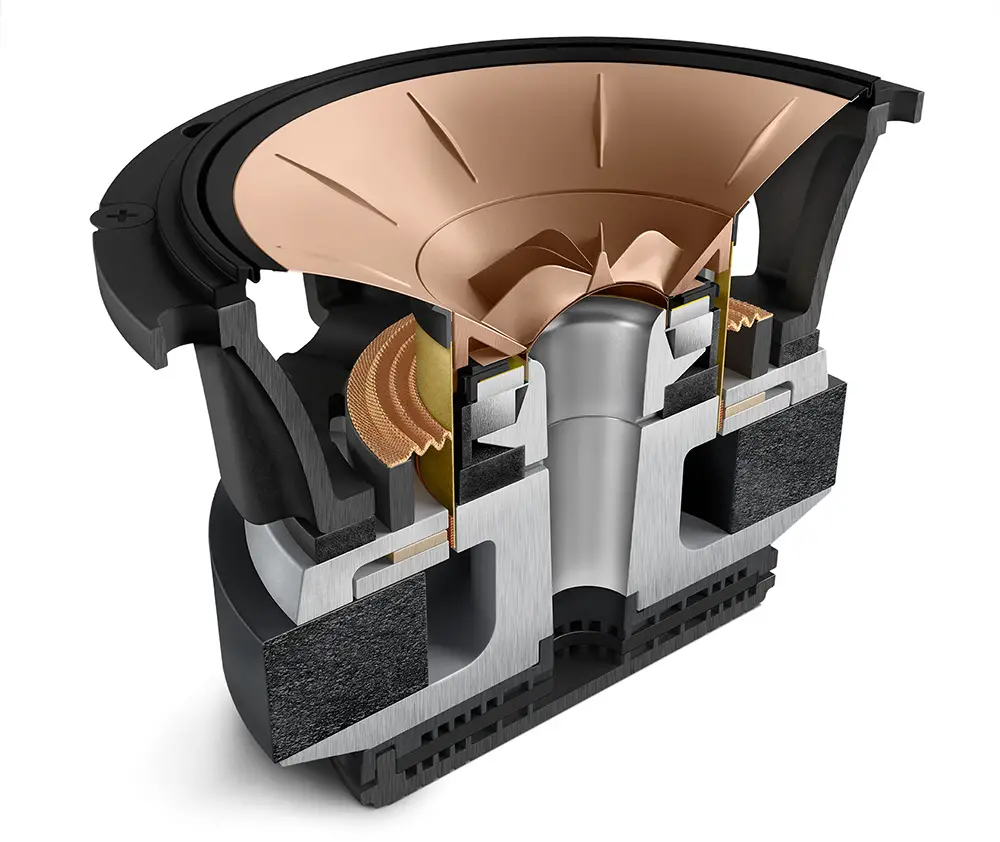 Dialog & Bass Performance
As for dialog, the speakers did a great job covering the missing center speaker. This would definitely offer slightly more focus but even without it we were not complaining. All voices felt like coming from the center with good separation from the rest of the audio sources. Depth was nice and we never felt that it missed in cohesion or clarity.
In terms of bass the speakers did good. But not to the point that could make us give it perfect scores. Bass had nice articulation, it was solid and with good focus. It was only missing a bit of power in the lower end of the spectrum. When Prometheus landed on LV-223 we were expecting to hear the raw power of its engines. But while it had great resolution and handling we missed some of its prowess and vigor.
Lord of the Rings: The Two Towers
Next on the menu was The Hobbit: The Battle of the Five Armies. The film comes with a reference quality Dolby Atmos mix which had all the qualities we needed for this test.
The obvious sequencies we tried here were during the last act which features the most busy battle scenes. And the wide open areas provided the R7 Meta an excellent opportunity to showcase their abilities once more.
Here we can say the R7 Meta did slightly better. The film does not have many instances were extreme deep bass is required. And this worked to their benefit. As a result the R7 Meta managed to bring forth its bass qualities without loosing any points on this front.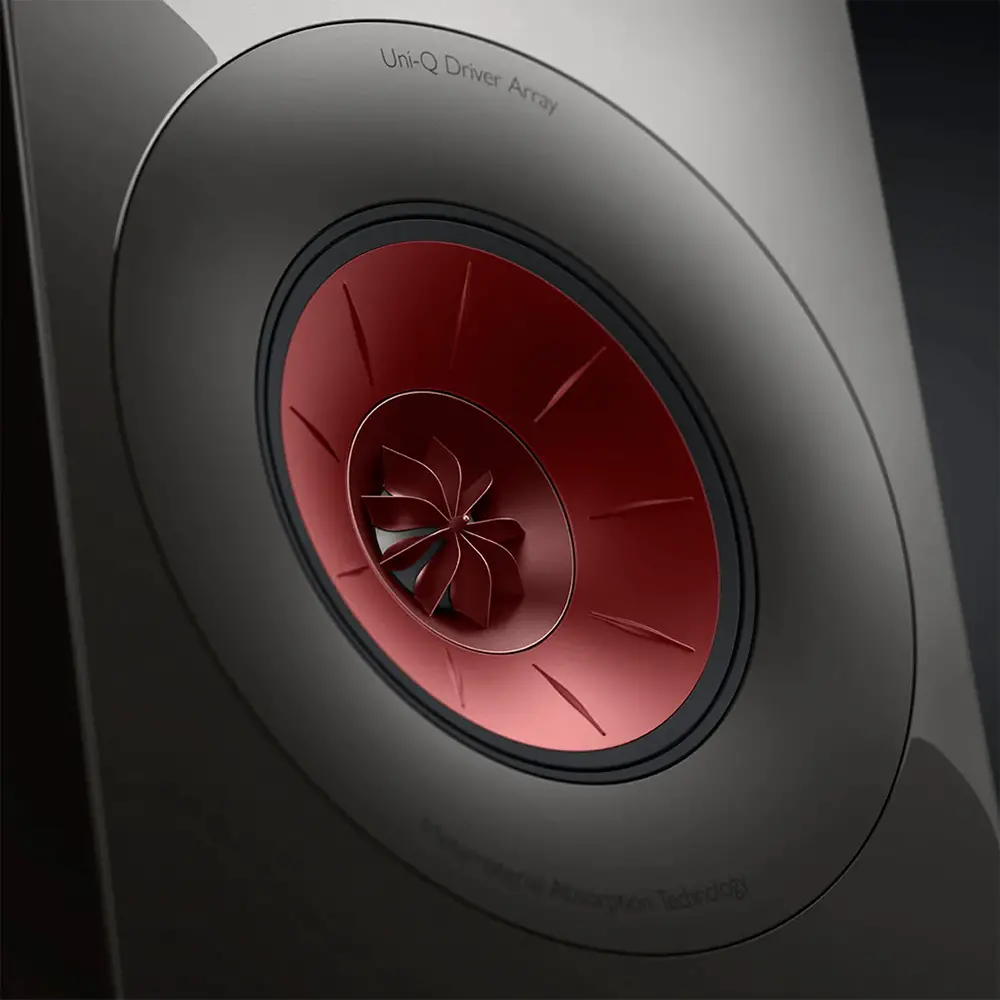 The sense of directionality was great with the front side pushing the audio towards our viewing position with ease. Dialog was once again very coherent and without any loss of clarity. A few moments we even forgot there was no center speaker, making their performance even more impressive in that front.
A film like The Hobbit can greatly benefit from such high clarity speakers. And the R7 Meta made sure to use this mix in the best of ways.
Closing Remarks
No matter what we say about the cinematic qualities of the R7 Meta can make real justice to these excellent speakers. They have the quality, attention to details and high resolution capabilities that any high profile mix would benefit from. And then you can add their openness and wide extension without sacrificing anything else.
Yes, its deep bass may lack a bit but in a full surround system a subwoofer surely will cover for that. Anything else felt really close to perfect.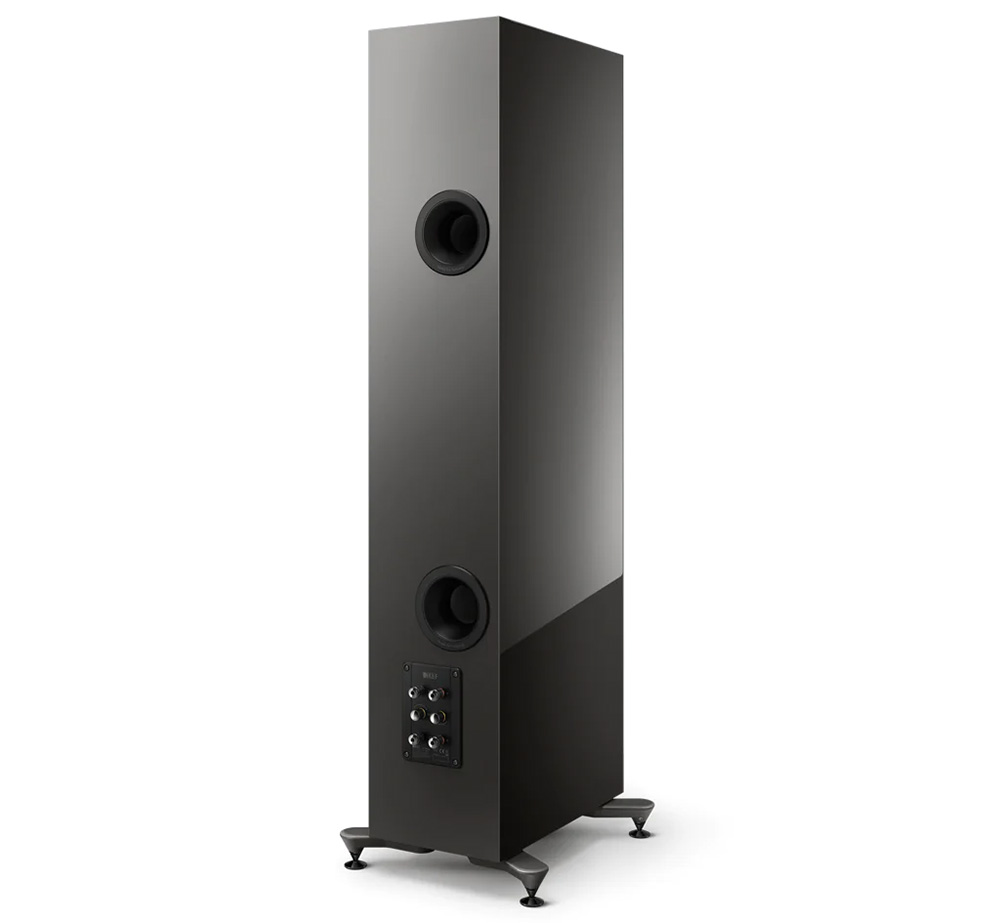 Music
Next, we switched to a pure 2.0 channels audio setup with only the two front speakers connected and we streamed a selection of FLAC music tracks through the front USB port of our Marantz receiver.
Fidelity & Overall Quality
If during our movie tests we clearly saw the high definition qualities of the R7 Meta, with music this became even more evident. Resolution was through the roof, literally. You could hear every small imperfection, every tiny detail in each note, that was really mesmerizing.
The front sound stage was expansive and the speakers were able to create a very transparent image. Pinpoint precision and focused directionality were constant. There was no loss of focus no matter what we threw at them and they remained vigilant across the entire dynamic range.
These speakers mean serious business when it comes to music. They can be delicate when they need to be but they do not stop being really fun. With every note and every rhythm we could not stop listening waiting to see how they would pleasantly surprise us.
Again, the speakers showcased a very remarkable linearity across the entire frequency range. As a result their output felt very neutral without any excessiveness or peaks across the board.
Bass
Very deep bass was either very weak or completely missing but we could really neglect all that in favor of its other, almost perfect values. Upper bass had nice articulation and good cohesion which made certain performances really great to hear.
Different Content
The speakers do not care what you will throw at them. No matter what content we tried they performed admirably making them excellent all-around speakers.
We can admit that we are more into movies than music. But make no mistake that the R7 Meta is the kind of speaker that do not prefer specific content. Their high fidelity is truly up there with far more expensive speakers. As a result we enjoyed music far more than we do in general. And this shows that with the right speaker even we can become music lovers.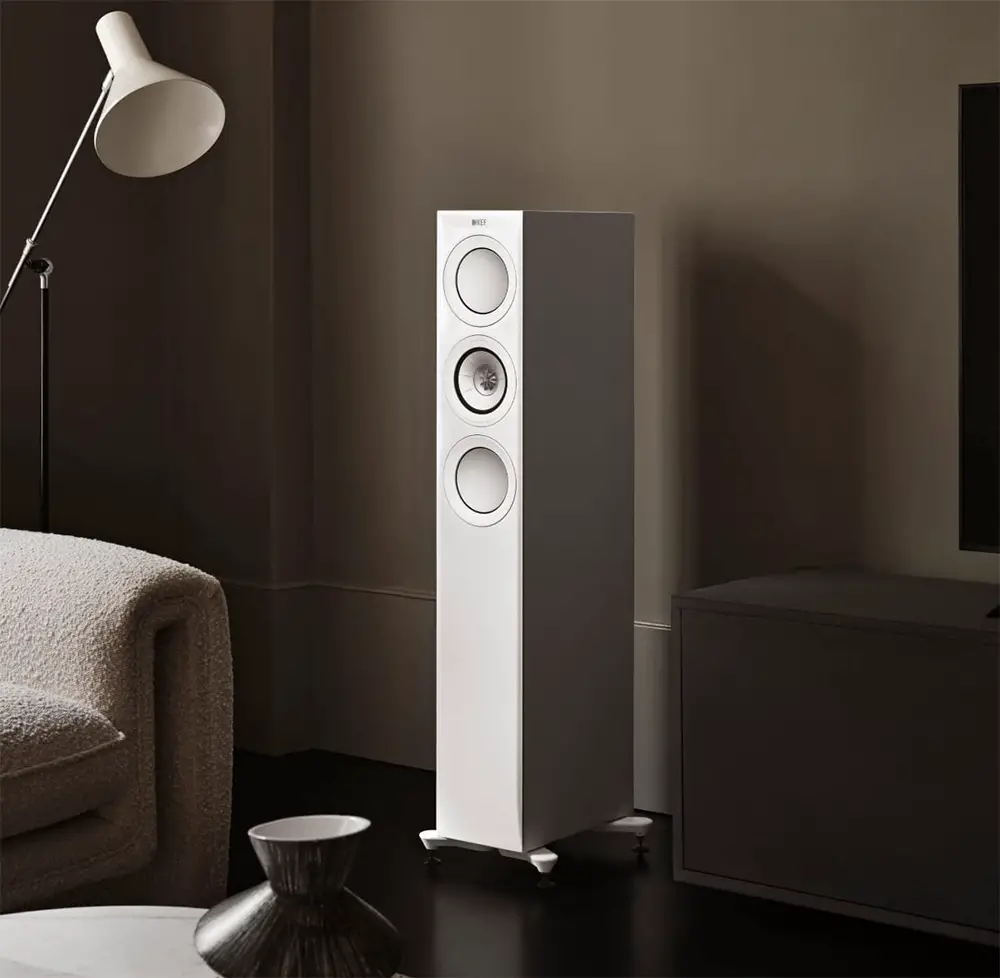 Final Thoughts
The previous R series was spectacular, no doubt about it. And when we thought that things cannot get any better KEF proved us wrong. The new R Meta series showed that there is always room for improvement. And KEF does not stop to amaze us with their innovation in technology.
The R7 Meta has all the qualities a high fidelity speaker needs in order to be an excellent all around speaker for mixed use. It has the clarity, high resolution, focus, excellent imaging and balanced output you would expect. But it is impressive that it shows all these qualities without any compromise.
Are there any weaknesses in such an excellent speaker? Not much really. And if we have to say something then, as you guessed, this would be its inability to dig extremely deep in the lower frequencies. And obviously their price is much higher than what the previous R series was asking for.
Closing our review, the KEF R7 Meta are totally amazing speakers. Their higher price may disappoint some but keep in mind that their quality put them in an almost completely different level. If you are looking for some high fidelity speakers that can still be considered excellent value for money then look no more. The KEF R7 Meta floorstanding speaker is the one you should go for.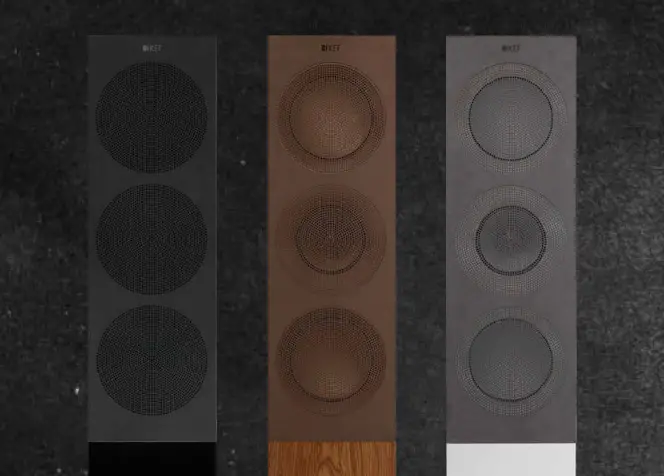 For more reviews you can check our dedicated Floorstanding Speaker reviews list or even look at our Product Reviews Table where you can find the brand and specific product you are looking for.
---
Cheapest Places to Buy :
*We are a reader-supported website. When you buy through links on our site, we may earn a small affiliate commission at no extra cost to you. Home Media Entertainment does not accept money for reviews.*
---
KEF R7 Meta Specifications