Klipsch Cinema 800
Reviewed at $969.00
Movies Performance
8.8/10
Inputs and Features
8.4/10
Pros
Good front performance
Very simple to setup and to use
Powerful bass
Can be expanded to 5.1 channels
Cons
No DTS or DTS:X support
Dolby Atmos performance not so good
No surround activity
No HDMI 2.1
---
Cheapest Places to Buy :
---
Today we will continue our venture into Klipsch's soundbars lineup and we will be looking at the second in line release they have after their flagship Cinema 1200 model. In general Klipsch doesn't have a very large soundbar lineup, with only four models available, and it seems that they tried to focus more on their actual performance rather than adding a lot of features as many competing brands do. And so in our Klipsch Cinema 800 review we will be looking if this Dolby Atmos soundbar can perform equally good as the other Klipsch soundbars we have tested before.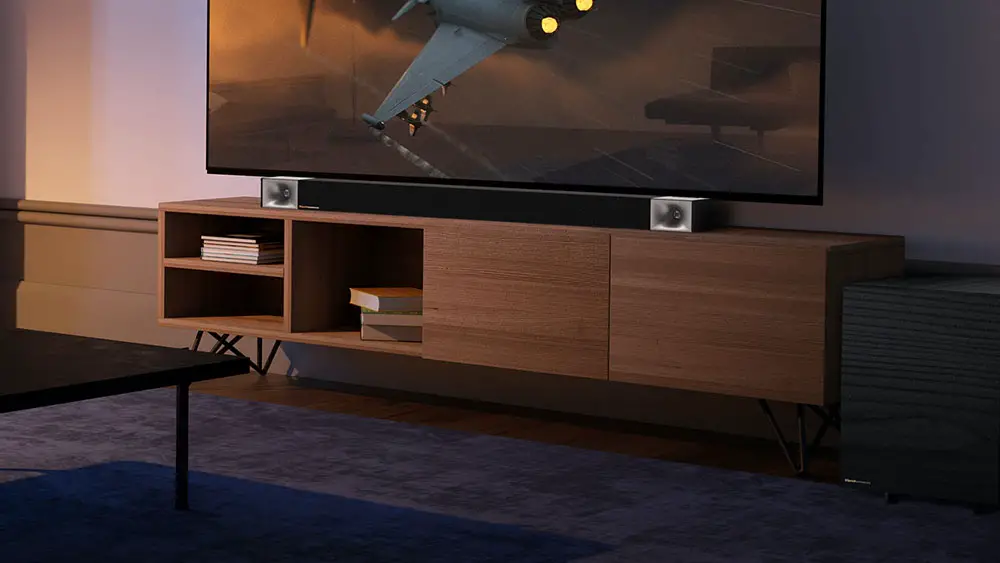 Now what should be noted is that while the Cinema 800 is a Dolby Atmos soundbar, it doesn't have any up-firing drivers as the top-tier Cinema 1200 has. Instead in terms of actual hardware it looks more close to its smaller brother, the Cinema 600 which uses a similar 3.1 channels system. From this alone it was apparent that the Cinema 800 is trying to recreate Dolby Atmos effects through virtual technology. But as we have seen time and time again this is a real hit or miss situation. But we will talk more about this shortly.
So let's go over the specs really quickly. The Klipsch Cinema 800 is a 3.1 channels soundbar-subwoofer combo that is capable of outputting 800 watts of power, supports Dolby Atmos along with all the legacy Dolby formats and comes equipped with a few extra features including Bluetooth streaming, built-in Chromecast, support for voice control, Spotify Connect while it has the ability to expand to a full surround 5.1 channels system by adding the optional Surround 3 kit.
From reviewing both the Cinema 600 and Cinema 1200 it was evident that Klipsch put most of their attention on how these would perform for movies. And judging by what the Cinema 800 includes it seems that this one is more of the same. The inclusion of Dolby Atmos without actually having any Atmos up-firing channels is a worrying fact about how faithfully the soundbar can output these effects and we will surely put it to the test in our review today. So without any further delay let's start our analysis.
Design, Inputs and Features
Exterior
Now this wouldn't be a Klipsch soundbar if it didn't have this Klipsch distinct look with its more vintage style and horn based tweeters. The Cinema 800 is slightly bigger than the Cinema 600 but certainly looks the same in terms of design.
Measuring 47.8″ x 2.8″ x 3.3″ (121.5 x 7.0 x 8.5 cm) the unit is compact enough and can fit nicely under any TV of 55″ and above. Its height measures 3.3″ which means that depending on the TV you have it may obstruct the IR sensor. And since there is no IR repeater at the back you will have to be creative about its placement.
As for the build quality you will get the typical Klipsch treatment. Just like the rest of the Cinema series the 800 is using a black cloth grille that covers most of the front, top and part of the back side and while not bad quality cloth surely gathers dust faster and can be ripped easier. So you need to take extra care of it, especially if there are small kids in the house.
Both edges of the unit feature exposed horn based tweeters covered by what seems to be a wood exterior while above the right horn we find the built-in buttons providing some basic controls. These are physical buttons making it easier to distinguish them in a low lit environment.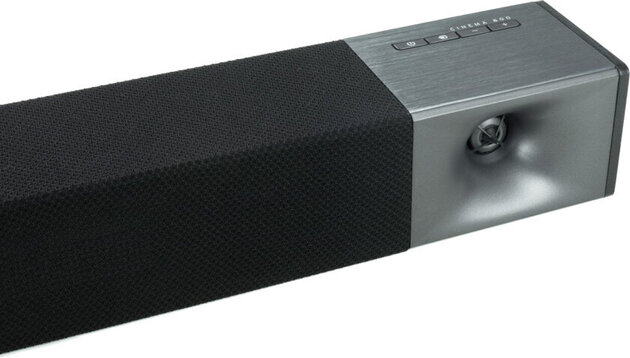 When we reviewed the Cinema 600 we were disappointed to see that instead of a functions display it used LED lights for some commands. We absolutely hate when there is a soundbar with LED indicators showing what the unit is doing forcing us to remember each LED combination. Thankfully Klipsch not only provided a full functions display in the Cinema 800 but as it was the case in the Cinema 1200 the one we have here is big and distinct enough in order to provide clear information to the user. The display can be dimmed or turned off completely after a few seconds if it bothers you.
In the box the Cinema 800 also comes with special wall mounting brackets while on the back there are a couple of insets housing all the connection ports which we will analyze in the appropriate section.
As for the subwoofer, it seems that the Cinema 800 is borrowing the same one we saw in the Cinema 600 as both of them feature the same 10″ down-firing driver and their cabinets have exactly the same dimensions.
The subwoofer is made out of wood or MDF of some kind and it's the usual cubic design with four wood legs keeping it above the ground at certain height in order for the down firing driver to do its job. At the back you will find a single pair button along with its LED light as the sub is connected wireless to the main unit. Its size is surely above average measuring 14.3″ x 18.4″ x 14.3″ (36.3 x 46.8 x 36.3 cm) so if you are tight of space make sure this one fits in your room.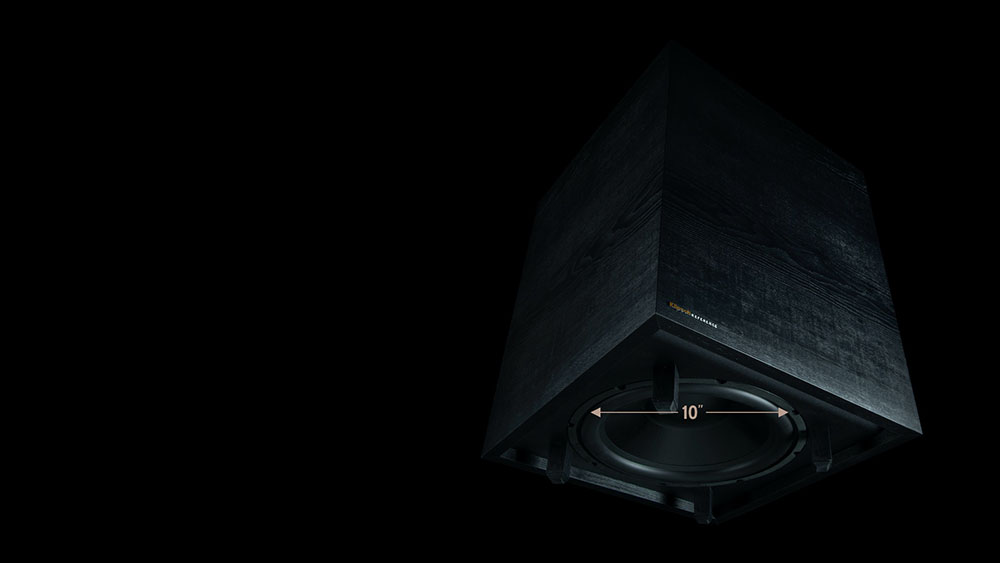 The Cinema 800 feels like a beefier Cinema 600. It is slightly bigger but uses the same channels configuration, similar design and the same subwoofer. Build quality is good enough, even though nothing to brag about, but the design is certainly not for everyone and may not fit some more modern room designs.
Internal Hardware
The Cinema 800 is rated as a 3.1 channels system so what we have here is the three main channels in the soundbar itself along with the subwoofer for the low frequencies. All Klipsch soundbars seem to feature the exact same woofers and tweeters but in different configurations but the Cinema 800 actually seems to be the same as the Cinema 600 in this regard.
Being a Klipsch product means that horns are being utilized as per usual. Each of the three main channels utilize a single 1″ (25.4 mm) linear travel suspension tweeter that is placed on a proprietary 90 x 90 tractrix horn. The center channel also comes with dual 3″ (76.2 mm) fiber-composite cone woofers while each of the right and left channels utilize one of these.
Lastly for the subwoofer Klipsch decided to go with a 10″ down-firing cone, which in general is bigger than what the competition is using. The subwoofer seems to be exactly the same as the one used in the Cinema 600 as it has exactly the same size of woofer and the same size of cabinet.
The whole system is rated at 800 watts of power which is above average for this category and price.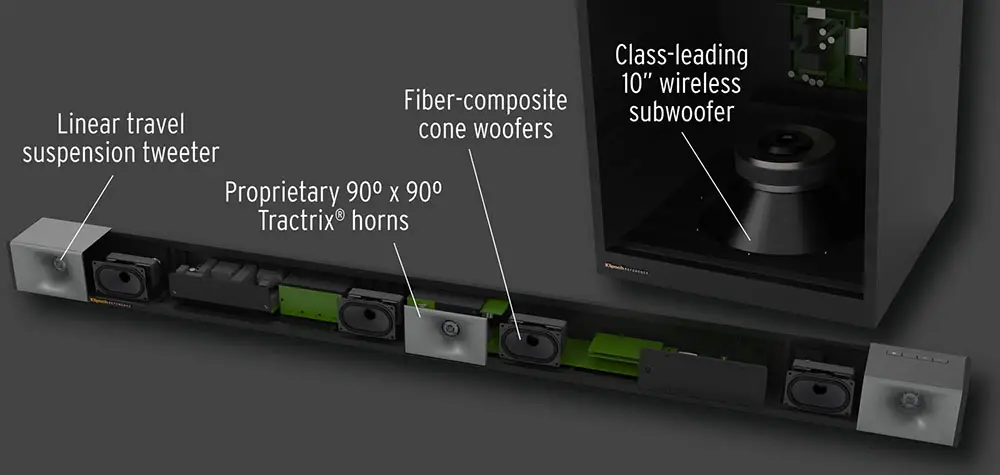 Connectivity
In terms of connections it seems that the Cinema 800 borrows exactly the same layout that we saw in the Cinema 1200 with no changes whatsoever. All inputs are placed on two insets at the back of the unit as usual.
The one on the right is housing three HDMI ports, with two inputs and one output, which makes the Cinema 800 capable of being a hub for a couple of your source devices, although with only two ports there is not much flexibility. On the left inset we find the usual Ethernet port, a digital optical input in case your source does not have a HDMI port and a couple of ports that are not so usual to see in a soundbar. An analog input where you can connect the headphones output of your TV or any analog output for that matter and a subwoofer output in order to add a 2nd sub in your setup.
The 2nd subwoofer port may seem like a rather odd addition, especially considering the big sub the Cinema 800 already has, but it seems this is common in all of Klipsch soundbars and is a universal decision, although in our opinion not a very useful one. Going for a soundbar means that most likely you have limited space. Dual subwoofer setups is usually for those with advanced separates systems and not for those that want a soundbar for its practicality and compact design.
The Cinema 800 is another of Klipsch's soundbars where the status of its HDMI ports is fuzzing at the best. Klipsch says they can support up to 8K video and also allow for Dolby Vision pass-through. But from what we saw the deal here is exactly the same as their flagship release. You may believe that the Klipsch Cinema 800 comes with HDMI 2.1 ports due to this 8K advertising. In reality Klipsch nowhere mentions that the unit comes with HDMI 2.1 ports as 8K video can also be passed through from the older HDMI 2.0b if certain criteria are met.
Klipsch mentions 8K, when there is no real 8K content available, while they don't mention anywhere 4K/120Hz which is very popular at the moment for gamers that seek devices with HDMI 2.1 connectivity. This is because the Cinema 800 comes only with HDMI 2.0b ports and it's a shame that Klipsch is not clear on this. Many have complained about the lack of clarity here and we hope Klipsch will rethink their promotional strategy on this matter.
There is also eARC support which means that if you don't want to pass the signal through the soundbar to your TV and go the other way around you can do it without loosing Dolby Atmos through Dolby TrueHD audio.
The 2nd subwoofer port is an odd addition for a soundbar while only having two HDMI ports will surely limit your choices. Also the lack of clarity on Klipsch's part on the kind of HDMI ports they offer in their soundbars is a big minus.
Control Options
Next we will be looking in the ways you can control the soundbar which from what we saw is not all that different from the Cinema 1200. We already mentioned a couple of built-in buttons but these provide some very specific functions and for full soundbar control you will certainly need the remote. Being placed on the top right side above the horn tweeter we find a power button, an input selection button and volume controls. These buttons are physical which we vastly prefer as it makes it easier to find them in a low lit environment.

The remote is exactly the same design as the rest of the lineup and the only thing that changes is the functionality of some of the included buttons depending which model this is aimed for.
Design wise it's nothing out of the ordinary. It's the usual plastic dongle with rubber buttons and uses IR signals for its commands. Buttons are big enough and have good spacing between them and in general its layout is very simple and will not frustrate you trying to find the correct button.
But except from the remote there is also a dedicated mobile app called Klipsch Connect which lets you control the soundbar in almost the same way the remote does. The app, that works through a Bluetooth connection, has been vastly improved compared to its original status and Klipsch made sure to add a lot of functions that were missing.
Many people complained that the app not only had many bugs but it was missing some major features in order to be deemed useful. Thankfully there seems to be a lot of upgrades and now finally it can be considered a useful tool for handling the system.
The Cinema 800 does lack a microphone array and thus there is no built-in Google Assistant or Amazon Alexa support. But at least if you have an external voice control device like Google Home then you can connect it to the soundbar and use it that way.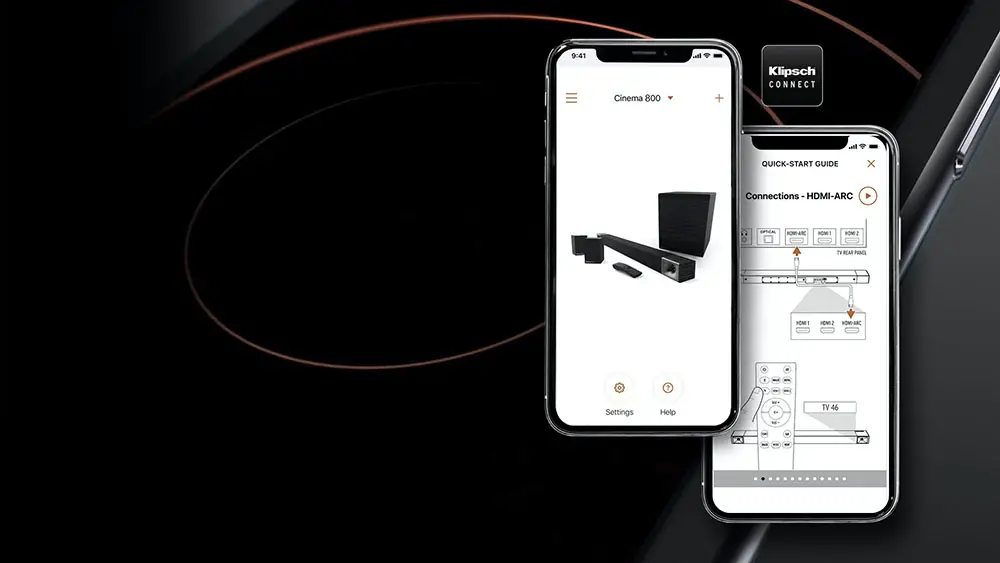 Extra Features and Services
Looking at the specs it is obvious that the Cinema 800 is very similar to its bigger brother, the Cinema 1200 which is not all that surprising.
First of all let's see what kind of audio formats are supported and here we find the first big omission. There is Dolby Atmos, Dolby Digital, Dolby Digital Plus, Dolby TrueHD, LPCM and PCM. Again there is no DTS and obviously no DTS:X as it seems that Klipsch decided not to include this in any of their releases. DTS may not be as widely used as Dolby's formats but still there are many big releases that use it and it should be considered a standard nowadays. Big minus in our books.
At least if your source supports multi-channel PCM then this is what you get when you try to pass DTS to the Cinema 800 but this vastly relies on the capabilities of your source device and native DTS decoding would be much preferable to have.
Klipsch has equipped all their soundbars with the same set of sound modes and so what we get is Standard, Direct, Movie, Music, Game and Party as the ones available. There are also Dialogue and Night modes available with each of them offering a few different presets to try from.
The soundbar comes with the standard offline features like Bluetooth streaming which enables you to connect any Bluetooth device on the soundbar and stream music from your own folders. As for online functionality we get built-in support for Chromecast, which was added to the Klipsch app after an update, along with Spotify Connect.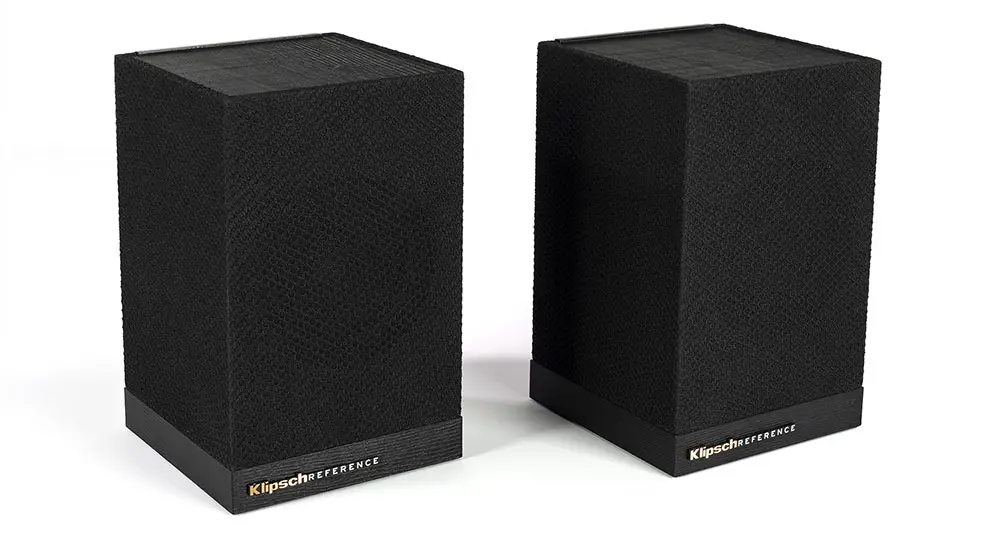 Lastly the soundbar does not come with any surround speakers but at least Klipsch gives you the option to buy the surround kit separately. The system can be expanded with the Surround 3 wireless speakers kit and this way you can get a 5.1.4 channels system even though the surround speakers lack any Dolby Atmos up-firing drivers. As we mentioned above the soundbar can mix up to 5.1.4 Atmos sound with the help of virtual technology.
Initial Setup
The soundbar is very easy to setup as any soundbar-subwoofer combo should be.
The main unit and the subwoofer connect through a wireless signal which was done without trouble the moment you turn them on. Since there is pass-through capabilities we opted to connect our source to the soundbar itself and drive a HDMI capable from the Cinema 800 to the TV. As for sound mode we decide to go for the Standard one which according to Klipsch mixes Atmos sound up to 5.1.4 channels if used with the optional surround kit which by the way we didn't have for this review.
The soundbar doesn't come with any kind of automated calibration system so basically you are set to go. In terms of manual calibration you have some basic options available but don't expect a lot of flexibility here.
Also up until recently one of the main complaints was the lack for better EQ settings adjustments. This seems to have been rectified since the beginning of November as an update to the app has added virtual remote capabilities along with EQ control. The app has vastly improved and Klipsch keeps adding more and more options.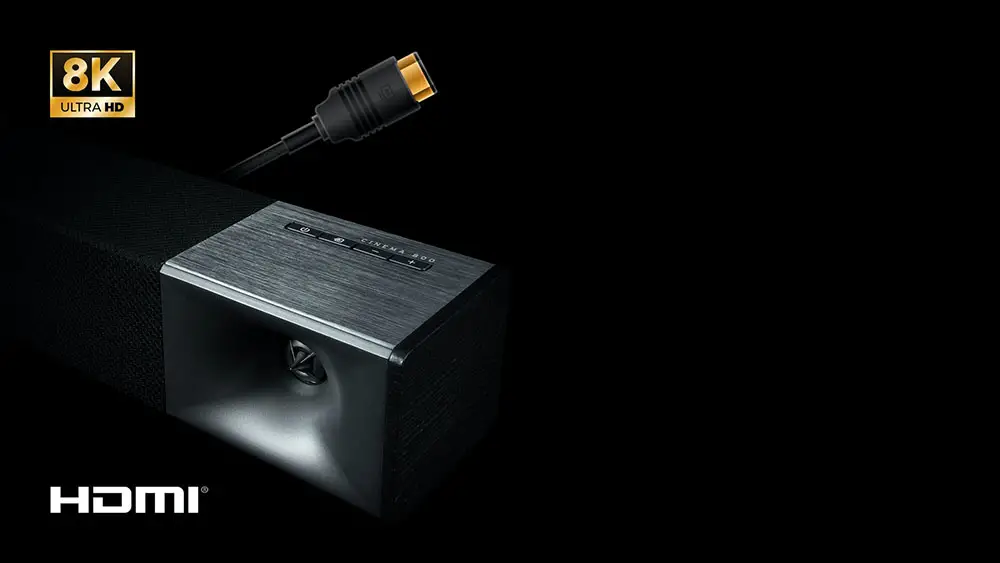 Movies
For this review the first movie we tried out was 2012 in 4K UHD with its Earth shaking Dolby Atmos mix. The film offers a level of mayhem and destruction that is characteristic of most of Emmerich's films and certainly there are plenty of scenes to try out.
The first thing we noticed was how much more dynamic the sound was compared to the Cinema 600. It was not a night and day difference but the Cinema 800 managed to impress us more than its little brother. The sound stage at the front had good extension, and the length of the soundbar in combination with the horn based system did wonders to distribute the sound nicely in our test area.
With the inclusion of a center channel the Cinema 800 was capable at producing very clear and distinct dialogue even during very action oriented scenes. There was satisfactory balance between the frequencies and we didn't feel that some specific range overshadowed the rest of the performance.
As for the subwoofer we may have heard how it can perform during our Cinema 600 test but nevertheless it remained as impressive as ever, especially if you consider this is a mid-range soundbar we are talking about. The 10″ driver is enough to offer you plenty of shakes with buildings crumbling, volcanos erupting, the ground splitting in half and cars explode sky high. At no moment we felt that the sub couldn't deliver and it was able to dig deep and keep a clear profile throughout the testing time.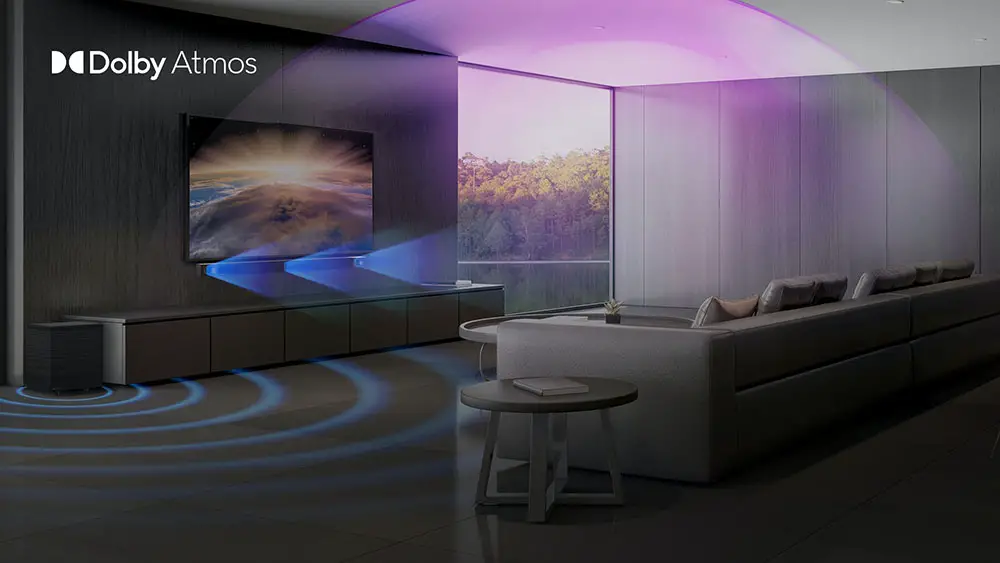 As for the Atmos effects, to be honest we were a bit disappointed. Not having real up-firing channels do hurt its real performance here and virtual tech cannot do much to rectify this. Yes, there was some extension towards the overhead layer and the sound felt to have more volume and more depth but looking at the overall picture the difference was too small to be considered worthwhile. Some effects fared better than others but without real Atmos speakers don't expect this to be on the same level as the Cinema 1200 that does have up-firing channels available.
Also in terms of surround performance if you do not plan on getting the extra surround speakers kit don't expect to have any as all action was firmly positioned at the front of us. Side extension was not bad and some effects felt closer to our viewing position but over-the-shoulder action was completely missing. So in case you really want that then the surround kit is your only option.
Next we switched scenery and we went with The Lord of the Rings: The Return of the King in its full 4K UHD glory. The Battle of the Pelennor Fields is a spectacle you have to see and hear for yourself and the Cinema 800 does its best to deliver the epic sequence and grand scenery to your entertainment room.
The subwoofer was very busy during these scenes from when the Rohorim started their attack on Sauron's vast army, to the arrival of the Oliphaunts and the final showdown on the Black gates. When the eye of Sauron explodes a sonic waves hit us in the face while the debris of his tower would make our walls shake as they fell on the ground. Overall the bass was pretty good considering this is a mid-range soundbar which is impressive to say the least.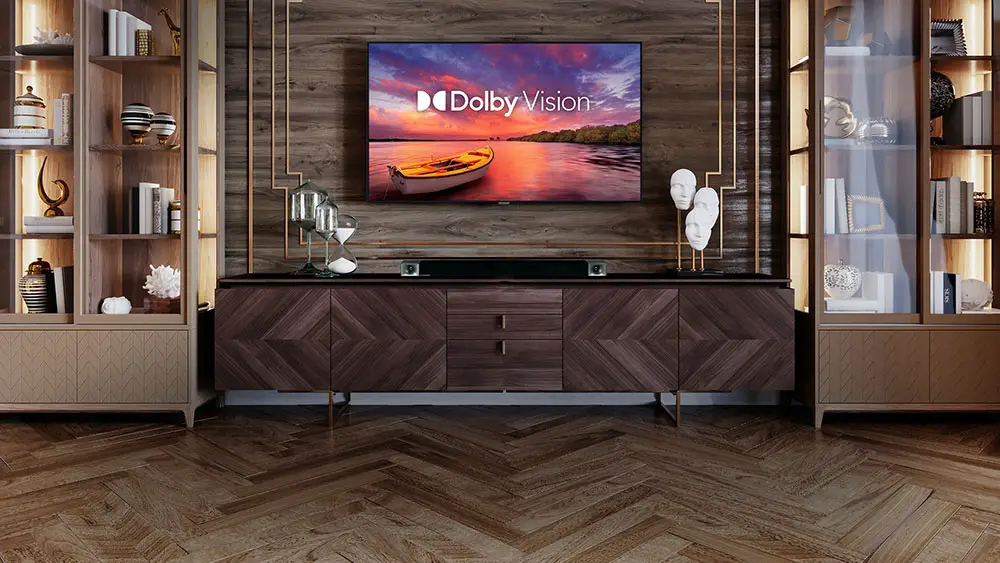 Once again the soundbar behaved very good at the front with distinct dialogue which was kept front and center, isolated from the other two channels. Panning effects had good separation while depth was satisfactory. Once again there was no surround activity as the soundbar cannot do anything without any surround speakers. Also its Atmos performance was so and so. Obviously Lord of the Rings is not the film that will be the definite Atmos showcase but nevertheless we were hoping for something more than what we got.
There was some sense of elevation but this was not as obvious or as direct as other soundbars with up-firing channels. In the end it leaves you with a bitter taste in the mouth since this is advertised as a Dolby Atmos soundbar and you should expect to get as such.
Last test of the day and we try out the new Ghostbusters: Afterlife in 4K UHD with its excellent Dolby Atmos mix. Since the film is new Atmos effects were more obvious here with nice separation of sounds as well as panning effects. Again the bass is more than satisfactory and will give you all the shaking and low end mayhem you will ask for.
The dialogue was once again handled with care, it was clear enough and was never lost in all the rest of the action. Good balance in the entire frequency range with the Cinema 800's total output being easy for the ears and never excessive of tiring.
The Cinema 800 has specific strengths and weaknesses. It is good enough at the front with nice channel separation and clear dialogue while it showcased its low end prowess more than once. On the other hand its Atmos performance was lackluster while surround activity was completely absent. The second can be rectified by adding the optional surround kit but for the first there is not much that can be done. It is a step above the Cinema 600 but don't expect to get Atmos performance at its best.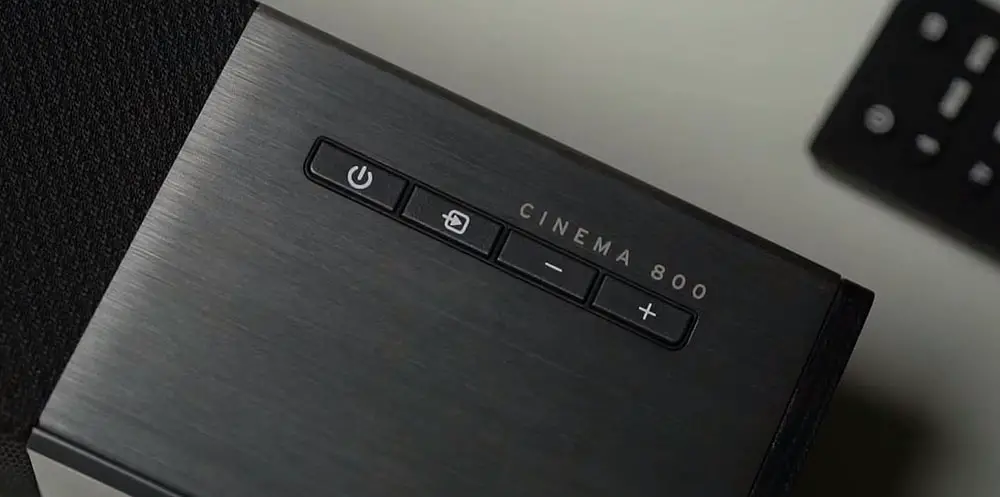 Music
For our music testing, since there is no USB playback support, our only options was to either use WiFi or Bluetooth to stream audio. For this occasion we used Bluetooth to see how good music quality would be. The unit does offer a Music mode but to be honest we preferred the Standard one. Although this depends on your taste we found the Standard mode to provide a more true to life output compared to the Music mode.
The soundbar behaved liked a true Klipsch product. Its horn based tweeters did an excellent job with most of the high frequencies delivering them with all their energy and emotion. Vocals were great and playful without being on the extreme side that would make them bothering. The mid-range felt neutral and well balanced while the bass had enough strength and vigor to keep the performance going at all times. The soundbar could get pretty loud and to be honest we never maxed it out to see how it would do.
As always we tried various genres from classical music, some heavy metal, electronic and jazz and the unit did satisfactory across the board. Obviously this is not the kind of audio device that is meant for audiophiles but no soundbar is. It is good enough to provide you with a good enough music performance in between your movies and it will do it with satisfying results. There is no single area where the soundbar fails, but don't expect it to surprise you either. If you know what you are going to get out of it then you will completely enjoy it for sure.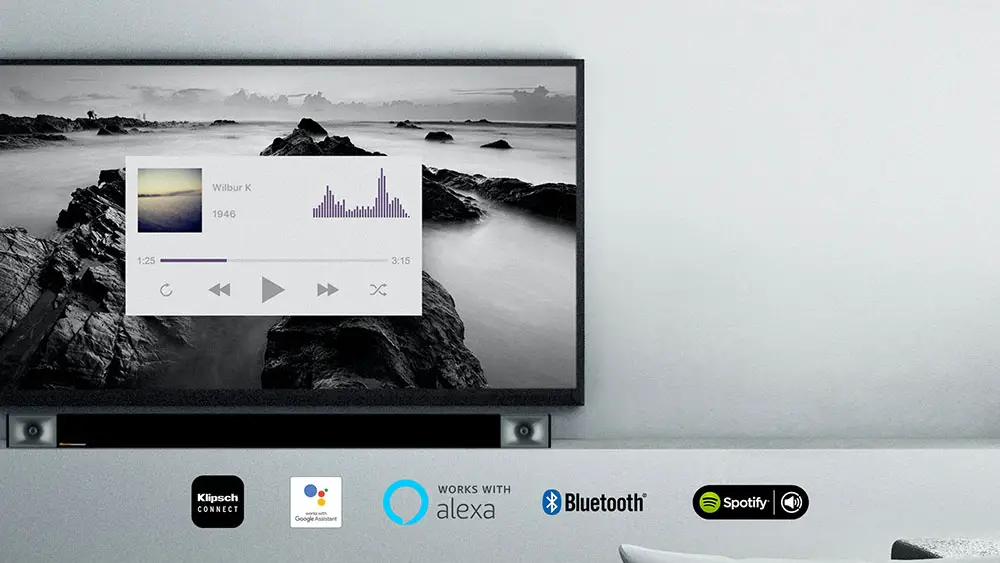 Final Thoughts
This is the third Klipsch soundbar we have tested and it has become apparent where Klipsch focused most of their attention when designing the Cinema series. They wanted their soundbars to produce a more cinematic sound than other competing brands and didn't focus so much on extra features or online functionality. As for the Cinema 800 its performance surely places it between the barebones Cinema 600 and the premium Cinema 1200.
On the one hand the Cinema 800 is an excellent choice if you want something more than what the basic Cinema 600 offers. Its front sound stage was impressive with nice extension, good clarity and high detailed output. Also the 10″ subwoofer made sure to provide some nice low end extension and powerful output. Another characteristic was its ease of use along with fast initial setup which will be greatly appreciated. The addition of a few offline and online features certainly up its value while the ability to add surround speakers is a must nowadays in order to be able to enjoy true surround sound.
On the downsides the most obvious one is its Atmos performance. The soundbar simply couldn't provide very convincing Atmos effects and although the end result was slightly better than the non Atmos Cinema 600 the difference between the two was not all that big. Also the omission of DTS stinks and a soundbar that promises a cinematic experience should not be without such support. Lastly we would advise Klipsch to be more clear about the HDMI ports because they advertise them as 8K capable and although technically this is true, it has made many to believe that the unit comes with HDMI 2.1 ports which is not true.
Overall if you are looking for your entry point into the Dolby Atmos experience but the Cinema 1200 is a bit over the top for you, the Klipsch Cinema 800 may be the ideal choice. Certain weaknesses do not allow it to reach a higher level of greatness but what it can do, it does good enough to be considered a valuable option for your home entertainment.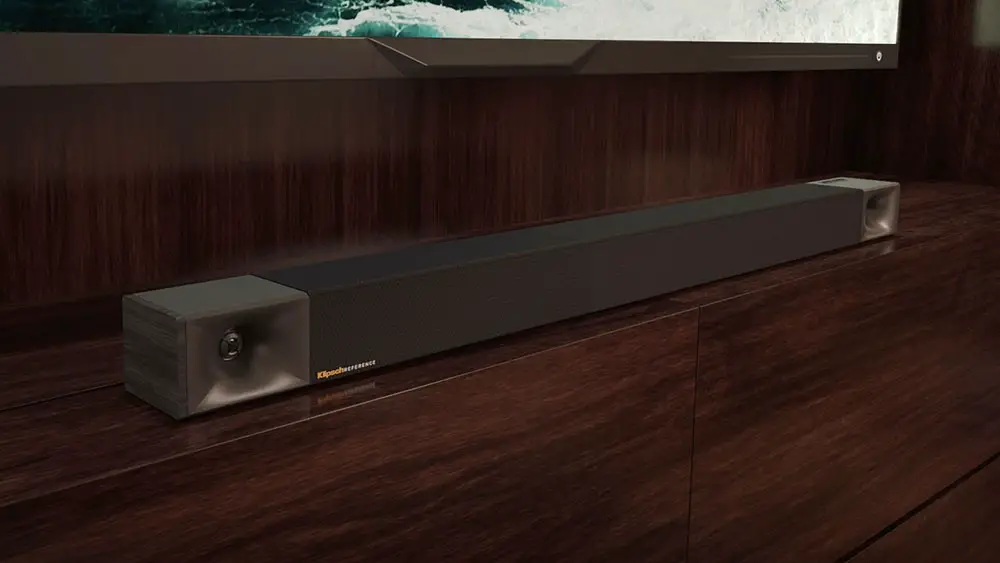 For more reviews you can check our dedicated Soundbar-subwoofer combo reviews list or even look at our Product Reviews Table where you can find the brand and specific product you are looking for.
Also don't lose the chance to subscribe to our Newsletter and gain exclusive privileges.
---
Cheapest Places to Buy :
---
Klipsch Cinema 800 Specifications