---
Cheapest Places to Buy :
---
Today we will be making our very first TV review as this was the only major part of an home entertainment system that we still hadn't touched upon. 4k UHD TVs are starting to mature enough as it's already been 4-5 years since 4K has started becoming mainstream meaning that not only top tier models are worth looking upon but also lower tier models that offer enough to be future proof without breaking the bank. For this reason we decided to review a TV that belongs on the lower levels of the middle tier offering enough for those that are not crazy for the new format but also would like to get some features that this generation of technology offer without having to spend a huge amount of money.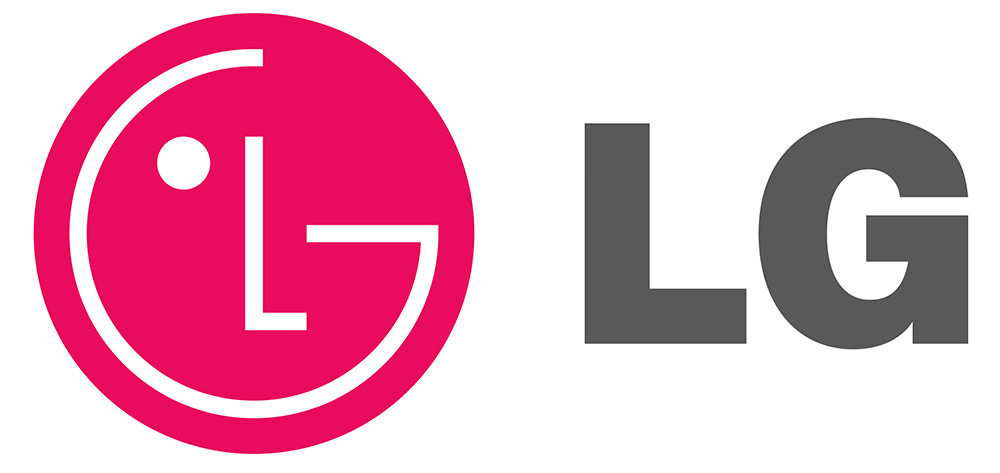 Therefore we decided to review an LG 4K TV namely the LG 55UJ6300 and more precisely the 55″ model. For Europe we get almost the same exact model so the LG 55UJ630V review is exactly the same for both TVs.
Design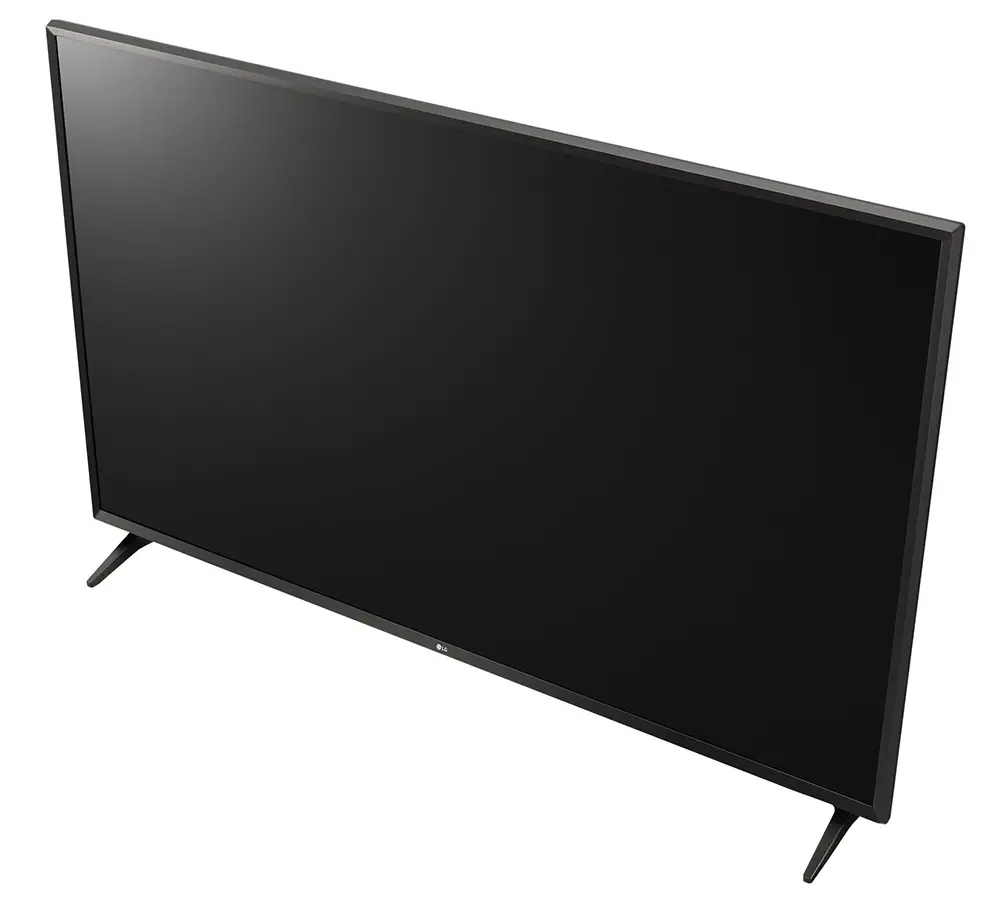 What we get here is a very basic LG 4k TV design. Everything is made out of plastic and although it will certainly not be the center piece of you room the TV is not bad looking. Just don't expect anything spectacular at this price range but it's adequate enough for what it was made for. The stand is almost as wide as the TV and made out of plastic. It feels cheap but its enough to hold the TV steady. What i didn't like was the inputs on the back. I would prefer a separate box as we get in the higher tier models since this would make easier hanging it on the wall but unfortunately not here so if you place it on the wall be sure that you will not need to change inputs on the back of the TV all the time. Nowadays we are used to have TVs almost as thin as paper but what we get here is a more than average thick design. This gets a bit worse on the bottom as this is where all the inputs are placed. Also the borders of the TV are a bit thick. It could be better but i have seen worse. In general the design is not bad but it's nothing to brag about. And for it's price range it's natural not to expect anything more fancy.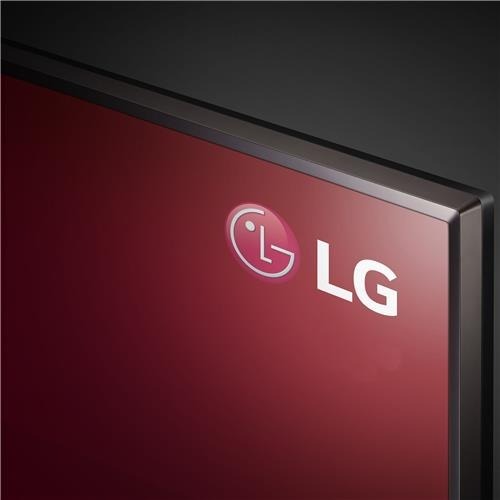 Video Quality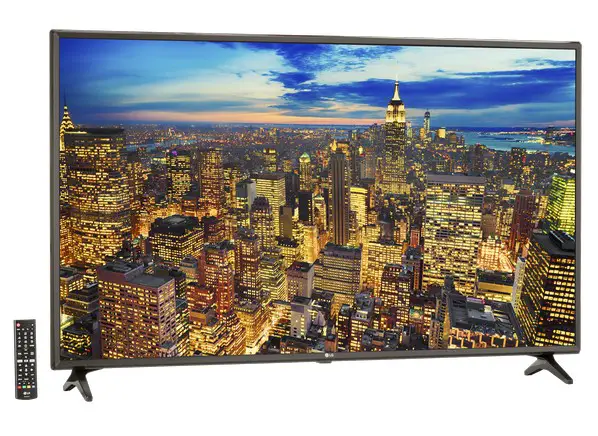 Being a low-middle tier TV the LG UJ6300 has a very average picture quality. There are a few aspects of the TV that i would like to point out. Firstly it has a very low contrast ration and as a result it makes darker scenes show a bit washed out as black color appears more grey than actual black. When the TV is being used in more bright rooms the result is better as the light helps to reduce the effect of low contrast. The TV has no local dimming meaning that the HDR has not the same intense effect as other TVs with this feature. The peak brightness in both SDR and HDR is at best mediocre. Viewing angle is rather good at least compared to other TVs on the same price range but not good enough compared to higher priced IPS TVs.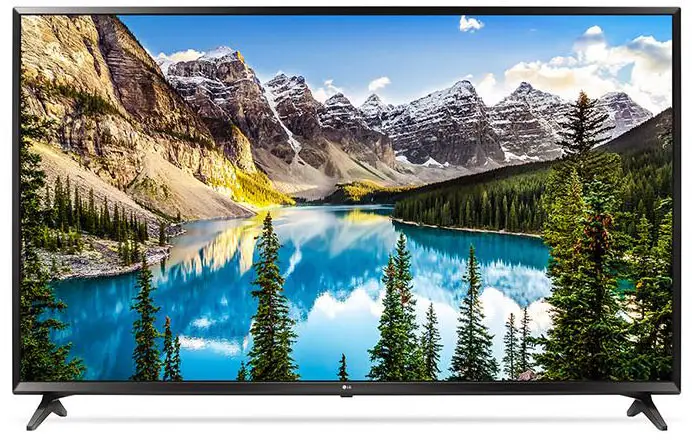 Testing the TV at different resolutions didn't show any visible artifacts from SDR to 1080p to 4K resolution everything looked good enough. The signal was clean with enough details. From SDR, to Full HD 1080p and 4K signals with or without HDR everything played great and with low input lag. The TV can handle 10 bit signals good enough without very visible distortions or imperfections. Color Gamut is less than average making the TV struggle to show enough of the DCI-P3 colors. The TV supports HDR10 but not Dolby Vision so you should take into consideration this if you are thinking to buy it. LG UJ6300 uses a 60Hz panel with a default backlight flickering. Most 24p content as DVD, Bluray and 4K UHD has smooth motion with only minimal judder. In general i would say that most content play without any big problems and this is very important when we are talking about a low priced TV like this.
Inputs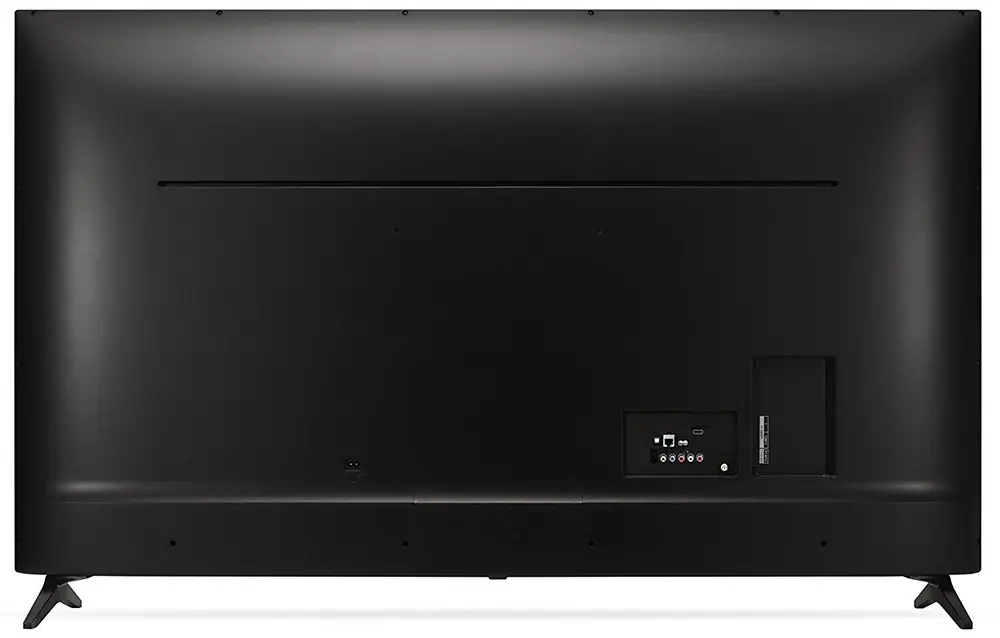 As far as inputs is concerned what we get here is all the basics. We get 3 HDMI, 2 USB, 1 digital audio optical out, 1 Ethernet port and lastly composite inputs for video and audio in addition to the antenna input. 2 of the HDMI ports as well as 1 USB are on the side of the TV and offer a little bit easier connectivity compared to the ones on the back especially if you plan to use them all the time. The HDMI ports are HDCP 2.2 compatible and support the new UHD format with HDR but unfortunately the USB is not the latest 3.0 but rather the older 2.0 which is considerably slower in reading files and data.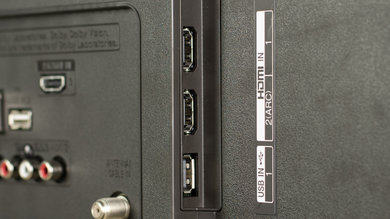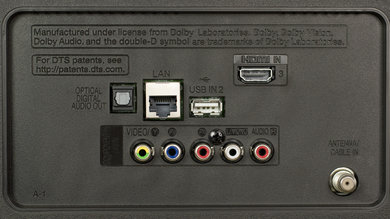 OS, Apps and Features
What we get here is the basics for a LG 4K TV. It uses LG's WebOS 3.5 offering lots of menus and options. It can be a little bit difficult in the beginning to find everything you may need but after a while it's becoming easier to navigate. It offers all the famous applications like Netflix and youtube but you can download even more using the LG store. The remote control of the TV has a wide variety of buttons but lacks any smart features like the pointer or microphone that are offered in the higher tier LG TVs. All buttons are close together making it a bit difficult to use the navigation buttons which are made of rubber and feel low quality compared to the more expensive smart remotes. Overall it's just adequate for it was made for.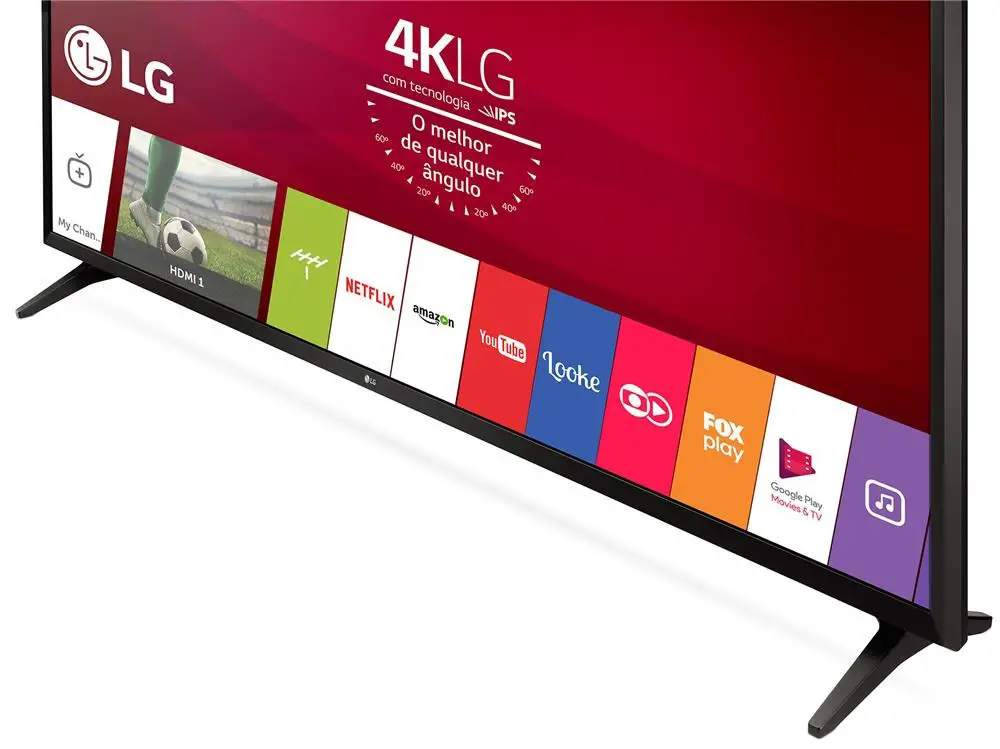 This model comes in 43″, 49″, 55″, 60″ and 65″ variants. In the US the model is labeled as the UJ6300 while in Europe as the UJ630V. I couldn't find any differences in the specifications so i guess both models are exactly identical with the difference being only in name.
Final Thoughts

4K has become the best new thing and i guess everyone would like to have a TV that offers the latest technologies. But the top models cost considerable money and it's understandable that a lot of people are not capable of buying these new beasts. The LG 55UJ6300 4K TV is an average TV that supports the new UHD format with a low price making it affordable for a lot of people. It's not a TV that will wow you with it's quality or specifications but if you want to have a taste of the new format and it's capabilities but without having to spend a fortune to get one of the top tier models then this is a good enough entry point.
4K looks good and HDR is adequate although not comparable to the more expensive models. It will definitely give you a taste of what UHD can offer but the lack of local dimming, wide color gamut and Dolby Vision is not allowing it to show you all it's glory. If you don't care to have the best of the best but would really like to have a TV that can offer you a good UHD viewing experience but also use it for gaming and local channels viewing then this is definitely for you as the price is really affordable and the quality is good enough for an overall good result across all categories.
For more reviews you can check our dedicated 4K LED LCD TV reviews list or even look at our Product Reviews Table where you can find the brand and specific product you are looking for.
Also don't lose the chance to subscribe to our Newsletter and gain exclusive privileges.
---
Cheapest Places to Buy :