LG S95QR
Reviewed at $1,499.00
Product Name: LG S95QR
Product Description: 9.1.5 CH Dolby Atmos Soundbar
Design -

9.2/10

Movies Performance -

9.2/10

Music Performance -

9.1/10

Inputs and Features -

8.9/10

Price / Quality -

9/10
Summary
Reviewed at $1,499.00
Pros
Immersive surround sound
Dolby Atmos, DTS:X and IMAX Enhanced
Easy to setup
Plenty of extra features
Cons
A bit heavy on the bass
Not ideal for extremely small rooms
Only 2 HDMI inputs
No HDMI 2.1 means no 4K@120Hz support
---
Cheapest Places to Buy :
---
Last year we didn't get the chance to test LG's flagship soundbar so it's been two years since our last taste of LG's best offering, that was the SN11RG, in the soundbar market. But this is going to change today because in our LG S95QR review we have the new 2022 flagship and we are here to see what, if any, improvements LG has managed to make this time.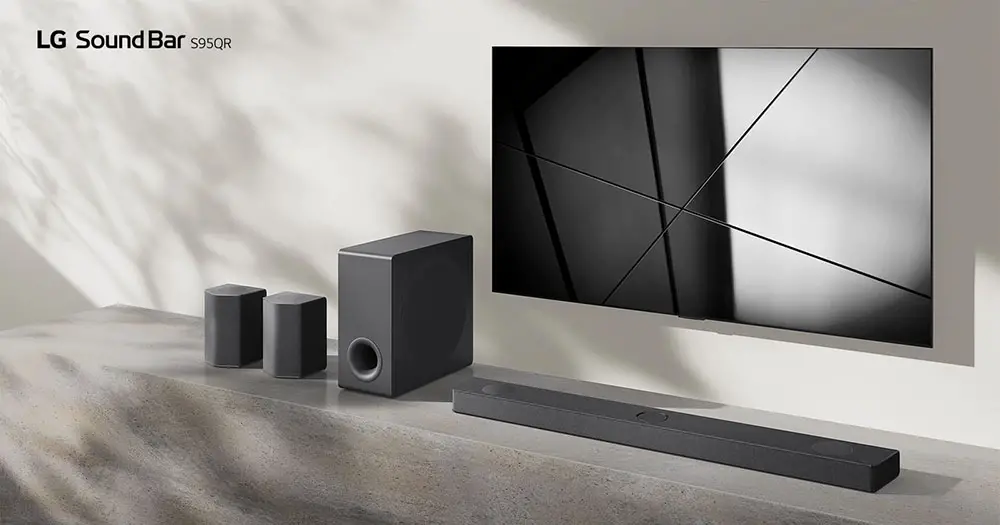 Obviously being a flagship soundbar means that it will incorporate all the latest and greatest technologies but with these yearly release updates have been rather small. But the S95QR managed to piqued our interest due to the inclusion of a center Atmos channel, which is something new even in flagship units, along with IMAX Enhanced and a whole set of extras making this soundbar really a force to be reckoned with.
But before we start our tests let's see real quick what this new monster of a soundbar brings to the table. The S95QR is in essence a 9.1.5 channels unit that features wireless surround speakers and subwoofer and has a total of 810 watts of power. It supports Dolby Atmos, DTS:X and IMAX Enhanced and comes with a huge set of extras including Chromecast, Airplay 2, Tidal, Spotify Connect, High Resolution Audio, USB and Bluetooth playback, voice control and mobile app support.
With 15 channels available the S95QR surely looks impressive but the price is not small either which hovers very close to the $1,500 mark. So basically this soundbar tries to be a full surround system in a more simplified package for those that don't like to go with separate equipment. Does the S95QR manages to stand up to the challenge and offer what a full surround system can? Let's find out…
Design, Inputs and Features
Exterior
The S95QR is very different in design from both last year's SP11RA and 2020's SN11RG and this mostly has to do with the fact that both these soundbars utilized less channels, both being 7.1.4 models, than the one we have here today. This meant that a complete redesign was needed for all of its parts. New main soundbar, new surround speakers and new subwoofer.
In terms of size the S95QR measures 47.2 inch x 2.5 inch x 5.3 inch (1200.0 mm x 63.0 mm x 135.0 mm) and weights 11.1 lbs (5.03Kg) making it a really big one that should be used with TV of at least 55″ and above.
Just keep in mind that if you plan on placing it in front of your TV the soundbar, although it has a low profile design that can fit under most TV models, doesn't have any IR repeaters, so if your TV's IR sensor is extremely low then it may obstruct the signal, so you better measure first just to be on the safe side. Most TVs do have a gap of around 2.5″ below the panel so you should be ok but there are a few ones we have seen that leave less space so always check to be sure.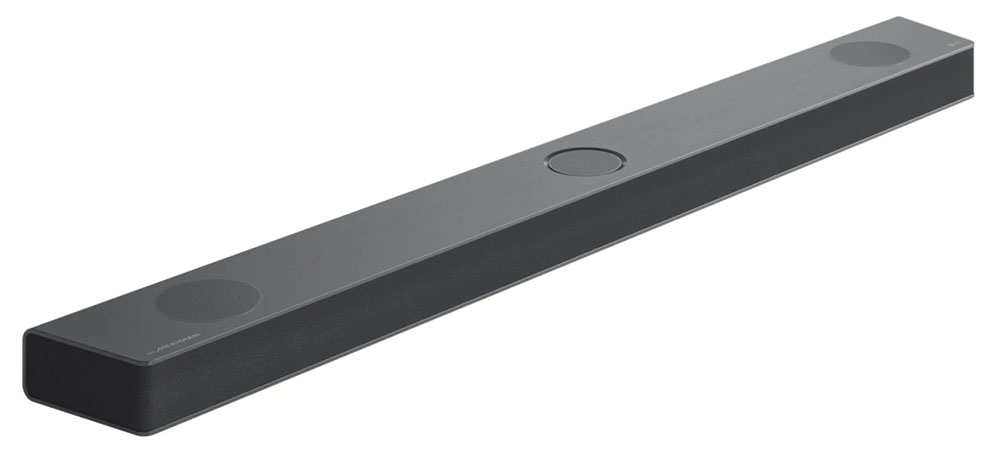 Design wise the soundbar although is a bit different from previous releases it's not a radical change in looks and certainly feels like an LG product. The whole front and sides are covered by a cloth fabric this time around hiding all the drivers and the front display while the rest of the main body is made out of the usual plastic with a brushed metal finish to it making it look more premium and good looking.
At the top face we get the built-in buttons and once again LG uses touch sensitive ones as they had done in the past. Having touch sensitive buttons is a double edged sword as we have mentioned many times in the past. On the one side they do look much better than physical buttons and make the device look more premium but on the other hand it's extremely difficult to use them in low lit conditions making them almost unusable.
But the buttons is not the only element we get at the top face as we also find two small holes under them for the auto calibration system along with the three Dolby Atmos up-firing drivers behind their round metal grilles positioned at each side of the soundbar. The Meridian and LG logos sit at both front corners completing the overall nice looking design.
One thing that we are very critical when it comes to soundbar designs is the use of a front display that shows various functions of the unit. Some soundbars lack a fully working display making it very hard for the user to know what the soundbar is doing.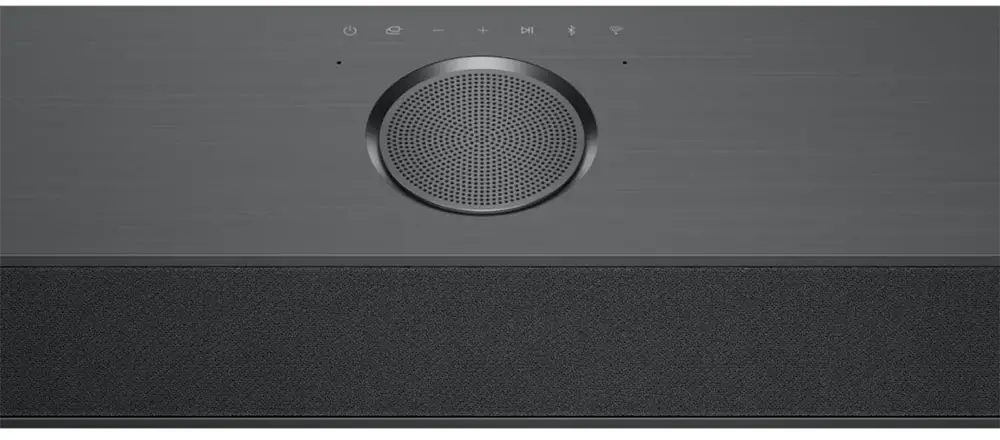 Thankfully the S95QR comes with a fully working LCD display that LG placed to the right side of the center front speaker. This display can show you various information like input source and volume among others and can show up to five characters at the same time.
What has changed here, at least compared to the SN11RG, is that the S95QR does not have the secondary, under display, array of LEDs that is used to show certain functions of the voice control feature. It's not a big omission to be honest, but one that should be mentioned.
At the back we find two insets that house all the available connection ports. As usual the power port is separated from the rest on the right side which can be slightly frustrating if you want to group all cables together and keep them hidden from plain sight. There is nothing else at the back as the wall mounting brackets hold the soundbar from underneath due to its weight.
But the soundbar is not the only speaker included. We also get two rear speakers which are wireless, although you cannot call them true wireless ones as they still need power to function so some cables are still involved but at least we don't have to connect them to the main unit as some other soundbars do with their rear speakers.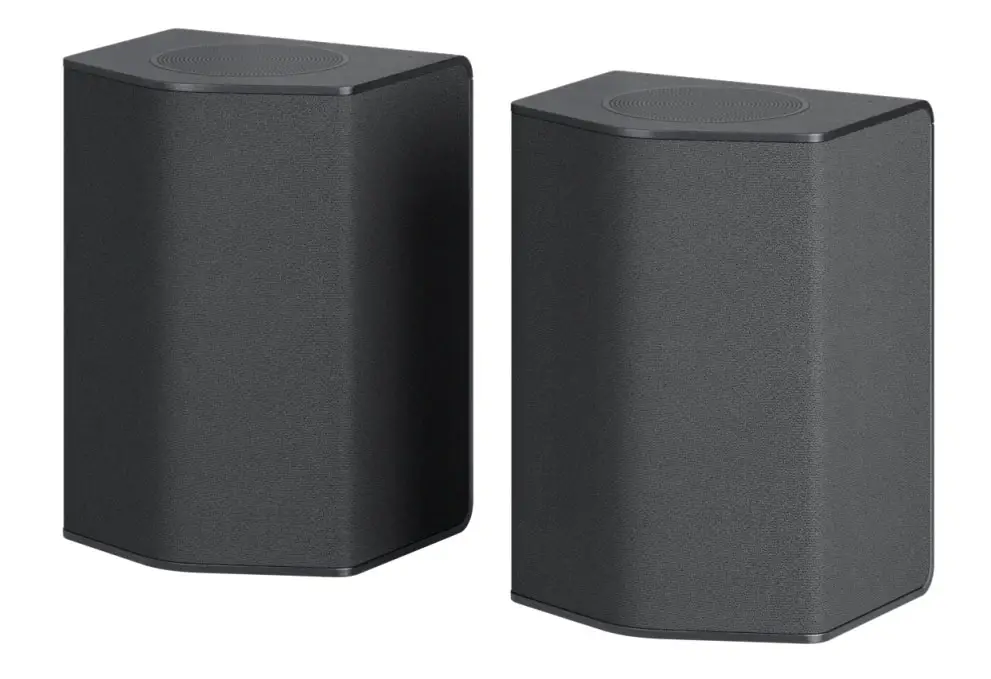 The speakers LG included are bigger than all previous ones provided because these incorporate more drivers than what was previously used. They measure 6.3 inch x 8.8 inch x 5.6 inch (159.0 mm x 223.0 mm x 142.0 mm) and weight 9 lbs (4.08Kg). This time each speaker is using two drivers for surround sound and one more up-firing for Atmos effects, thus the increase in size and weight.
Their design follow the same lines as the main soundbar with a fabric grille covering the front angular side that the two drivers are placed while the top is covered by a circular grille, similar to the ones in the main bar, for protecting the third driver. Their backs are fairly plain with only a pair button and LED along with markings for knowing which speaker is for left and right side.
Last but not least is the subwoofer which has seen a redesign also, although we do not know the reason for this as the subwoofer doesn't seem to come with anything different than previous ones. It is a bass reflex design with the port located at the front and the driver at the side. It uses a wood box and there is a circular fabric cloth covering the big driver.
The subwoofer is also wireless but as with the surround speakers it still has a power cord and a pairing button and LED at the back while we measured it at 7.9 inch x 16 inch x 15.8 inch (201.7 mm x 407.0 mm x 403.0 mm) and with a weight of 22.1 lbs (10Kg).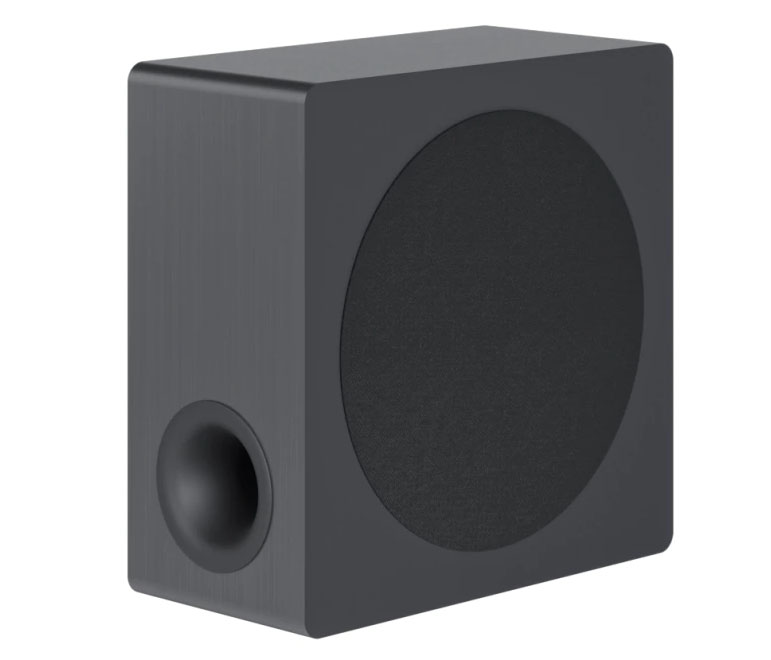 In total the S95QR is a big soundbar and you should consider it only if you have enough space for it. It is a premium offering and surely looks and feels like it, its build quality is high enough and its construction is sturdy with good quality materials.
Internal Hardware
The soundbar is a real monster including 17 drivers in total across 15 channels which is surely one of a kind and probably one of the few we have tested with so many channels available.
The main bar incorporates five channels with left, right and center for the main front, along with surround right and surround left which are side firing channels. The left and right front channels use a 52 x 99mm woofer along with a single 20mm silk dome tweeter each. The center channel on the other hand uses a single 2 inch (ND) woofer which is exactly the same as the ones used for each side firing channel.
For the top layer we find three Atmos channels, with the center one being a first in the soundbar market. The right and left Atmos channels use a 2.5 inch woofer each while the center Atmos one goes for a 20mm silk dome woofer.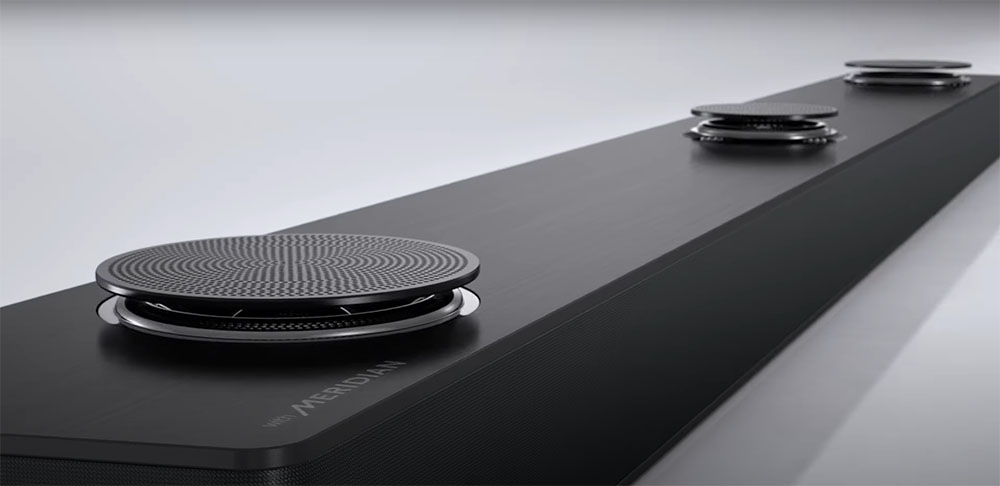 The surround, or rather rear as LG calls them, speakers include a couple of 2.5 inch woofers with one dedicated for the rear channel (which aims towards the viewer) along with one more used for the Surround Side channel and is mostly used to fill the space on the side of your viewing position. A third 2.5 inch woofer is used in an up-firing position for the Atmos effects.
As for the subwoofer, it comes with a single, side-firing 8″ bass driver which is slightly bigger than the 7″ driver the SN11RG was using.
The soundbar has a total of 810 watts of power with 350 watts for the main unit, 240 watts for the surround speakers and 220 watts for the subwoofer.
As you can understand from the above the S95QR means serious business and is not a traditional soundbar that goes for compact design that is meant for small spaces. How all these translate into real world performance we will talk about shortly in the appropriate section.
Connectivity
Having such a flagship unit you would expect to get a lot of connectivity options as in this day and age connection requirements have increased exponentially. Most home theaters use a streaming device, media player, disc player and even a gaming console among others so there is an increased need for HDMI ports.
But here the S95QR doesn't seem to be all that different, even from the two years old SN11RG. What we do get is two HDMI inputs, a single HDMI output, a digital audio optical input and a single USB port for streaming content from an external storage device. And that's all.
One thing that needs to be mentioned is that all the HDMI ports are the older HDMI 2.0 and as a result they do not support 4K@120Hz. This means that if you want to connect your gaming console in the soundbar for high frame rate gaming you are out of luck. In such a case your only option is to use the eARC and connect your console to the TV and from there to the soundbar itself.
The difference this year is that all ports do support both VRR and ALLM so in case you do gaming but don't care much about HFR then connecting your console to the soundbar and then to the TV will benefit you a lot. The HDMI ports also support 4K pass-through, Dolby Vision, HDR10 and CEC.
Another potential problem by having only two inputs is in case you have more devices to connect. In such a case you will have to use the TV HDMI ports to rectify this otherwise a HDMI switch will be necessary. Although having the number of HDMI ports we see in AV receivers is not possible in a soundbar we would like to have at least another one that would greatly help with more complex home theaters.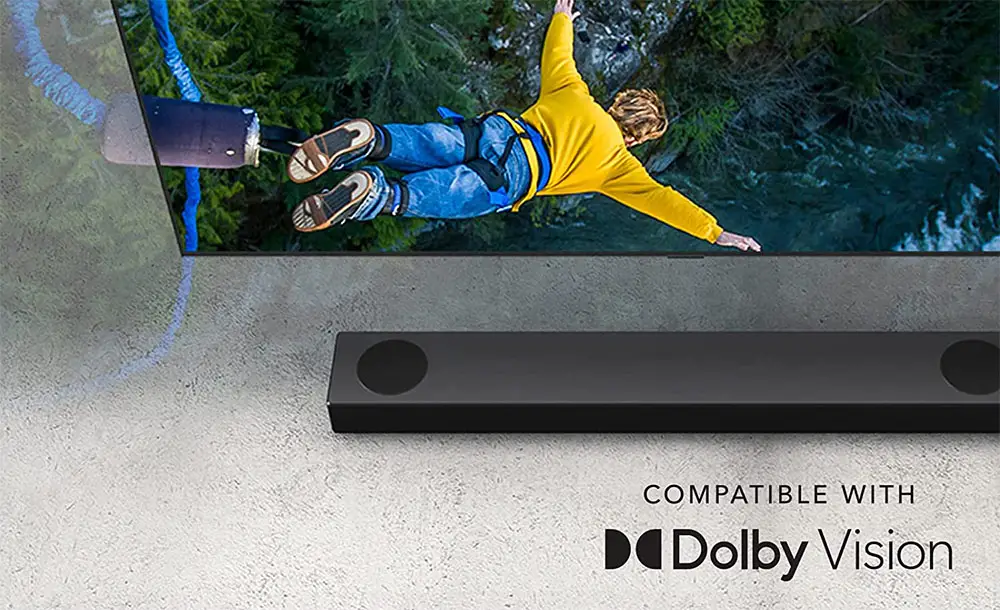 The rear speakers and subwoofer have no connection ports available as both of them connect to the main unit through wireless.
Also we shouldn't forget to mention the unit's wireless capabilities as it features built-in WiFi (802.11a/b/g/n) along with Bluetooth v5.0 which ensures better and more stable connections.
Two things to note here. We don't like that there are only two HDMI inputs, which limits you a lot and there is no HDMI 2.1 which means no 4K@120Hz gaming. In general not much have changed the last few years. Yes, we got VRR and ALLM but we think that including HDMI 2.1 will be the next major step. Maybe next year…
Control Options
Another area where the S95QR is not all that different from previous LG flagships is in the ways you can control the unit.
The included remote is exactly the same as the one used in last year's SP11RA and is entirely different from the one we used in our 2020 SN11RG review. To be honest the new design looks more simple and easier to understand what does what. The number of buttons has decreased and overall layout looks easier to the eyes. Unfortunately for some functions you will still need to use the supported app as not everything can be handled by the remote. But in general it is an improvement over previous designs.

As we mentioned earlier in our review there are a few built-in touch sensitive buttons on the main unit that you can use also. These include a power button, a function button for selecting input source, volume controls, playback controls and a couple more that control the Bluetooth and WiFi. These are placed just above the center Atmos driver.
The unit also supports both LG Sound Sync and SIMPLINK which means that if your TV also supports either of these two functions you can use the remote of your TV to control certain functions of the soundbar. This way you lower the number of remotes you need to have in your home cinema and thus makes it a very practical feature.
Another way of controlling the unit is through your voice. Google Assistant and Amazon Alexa are both supported in the S95QR but unfortunately although the unit comes with built-in microphones these cannot be used with voice control and you will need separate devices for this function.
The main app that you have to download to use all the soundbar's functions is LG Sound Bar app. With it you can connect the unit to the internet, control it and even use the auto sound calibration system available. Keep in mind that the previously used LG ThinQ app will not work with this unit.
The only minus here is that the soundbar needs a separate device for voice control although it has built-in microphones that could be used for this function. Except from this the unit comes with everything you should expect from a flagship release.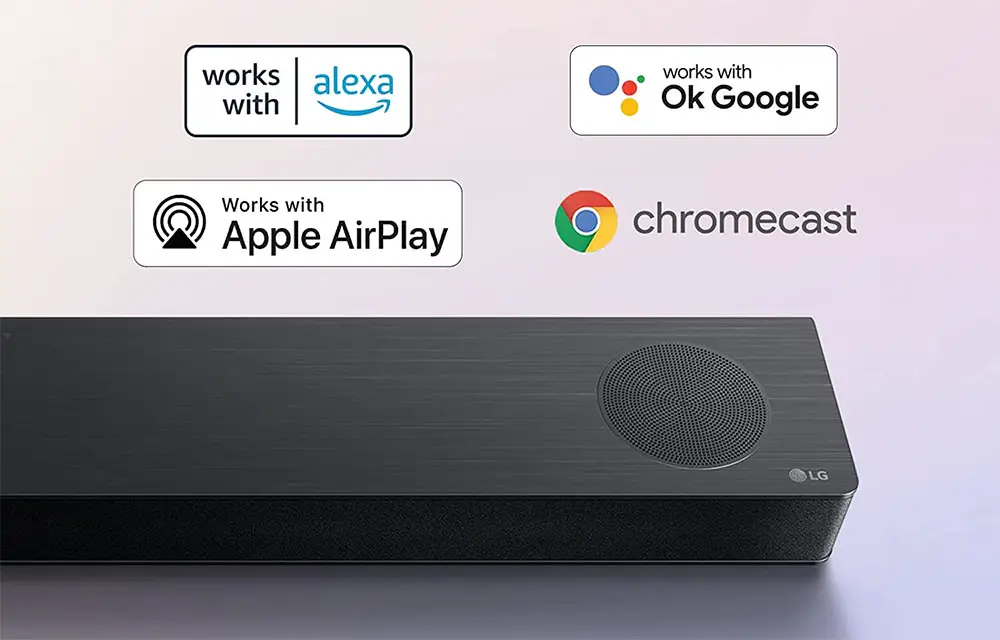 Extra Features and Services
Next we will be looking at all the functions and support this year LG has included in their top offering.
The S95QR being a flagship soundbar means that it supports both Dolby Atmos and DTS:X formats. This means that it can also playback all the older formats including Dolby TrueHD and DTS-HD Master Audio along with the more simple Dolby Digital and DTS formats. For 2022 we actually get an upgrade as LG added IMAX Enhanced support also although there is still very little content available.
The soundbar also supports LPCM audio. Keep in mind that the optical port can support only up to Dolby Digital and DTS so for any of the more advanced formats you will need to use the HDMI ports.
As with all LG soundbars the unit comes with various sound modes available that can be selected with the press of a button. The sound modes available can be selected either you have the rear speakers connected or not.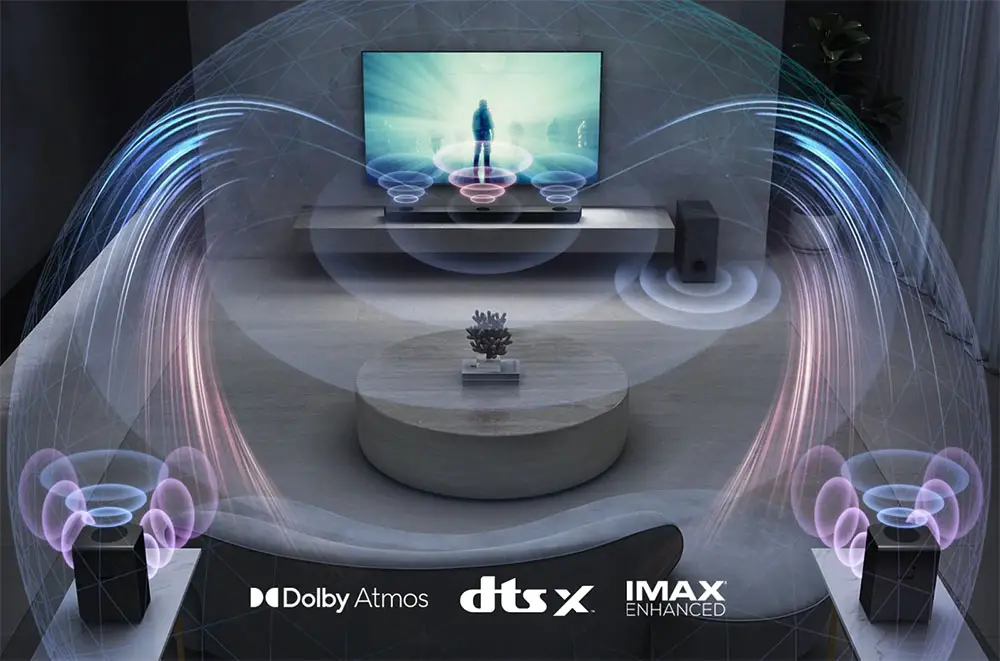 There is a total of eight different sound modes with Bass Blast and Bass Blast+ that reinforce the low end, Standard which uses Meridian technology to deliver the best possible experience, Movie which gives higher priority to the surround effects for more immersion, Music that is a mode that has been balanced more for music tracks, Game which is optimized for video games immersion, Sports that is aimed at simulating the atmosphere of a stadium and Clear Voice that should be used more for talk shows and news broadcasts.
Lastly there is the AI Sound Pro which lets the soundbar to automatically decide the optimal sound mode and is for those that don't want to mess with sound options all the time. AI Sound Pro uses Adaptive Sound Control (ASC) to automatically adjust sound levels, bringing out treble or bass based on what you're watching.
Lastly there is a Night Time mode which is basically the Night mode we have seen many soundbars using. It is useful when you want to watch movies at low volume late at night. It can be used to reduce the sound intensity and improve fineness and softness. The Night Mode can be enabled from the LG Sound Bar app.
LG has, as in the previous years, partnered with Meridian Audio in order to provide their higher tier soundbars they release with their advanced Digital Signal Processing technology. This is used in Standard and Music modes while with it's HiFi DAC the S95QR also supports High Resolution Audio up to 24bit/192kHz.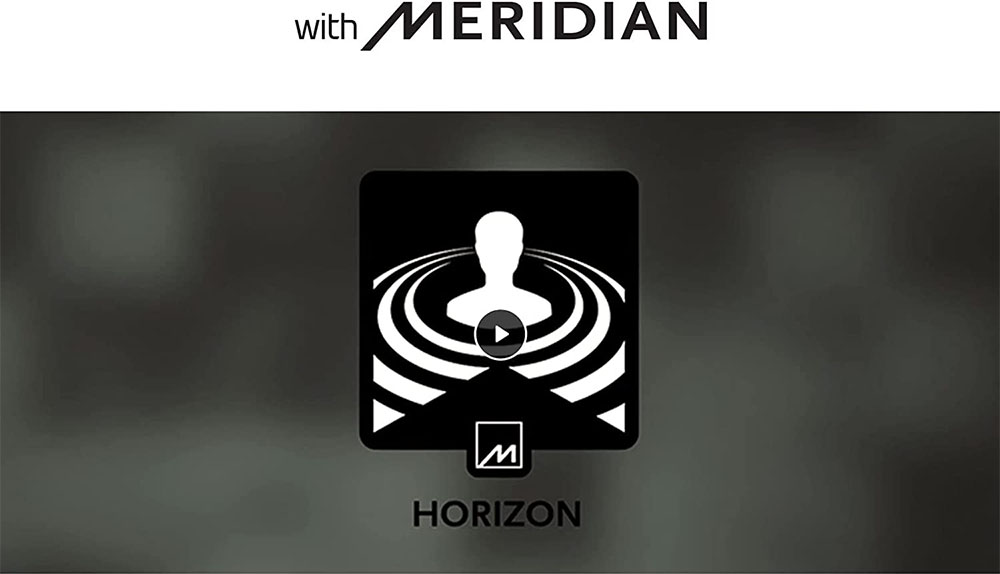 Meridian Horizon upmixes two-channel stereo to any loudspeaker configuration and its adaptive up-mixing treats high and low frequencies separately, to psychoacoustically optimize sound localization cues. This results in more stable imaging, with a larger sweet-spot, and a more immersive listening experience.
Although most low tier soundbars opt for manual calibrations certain high end models come with some kind of audio calibration system and the S95QR is no different. The AI Room Calibration Pro as it is called uses spatial awareness technology to measure your room's unique characteristics. It then balances the sound bar audio settings to the environment. Basically what this does is to compensate for the environment the Sound Bar is placed in, by using Algorithms that improve the Sound Bar's sonic performance.
The unit also comes with plenty of streaming options as both USB and Bluetooth streaming are available. From USB you can stream all kinds of files from the simple MP3, OGG and AAC all the way to High Resolution Audio files including FLAC and WAV. As for Bluetooth obviously quality is lower but is still good enough for casual listening.
But streaming doesn't stop there as there is also Chromecast built-in and with it you can use various streaming services and platforms by downloading a Chromecast enabled app. Also in case you want to setup a multi-room environment you will need to download Google Home.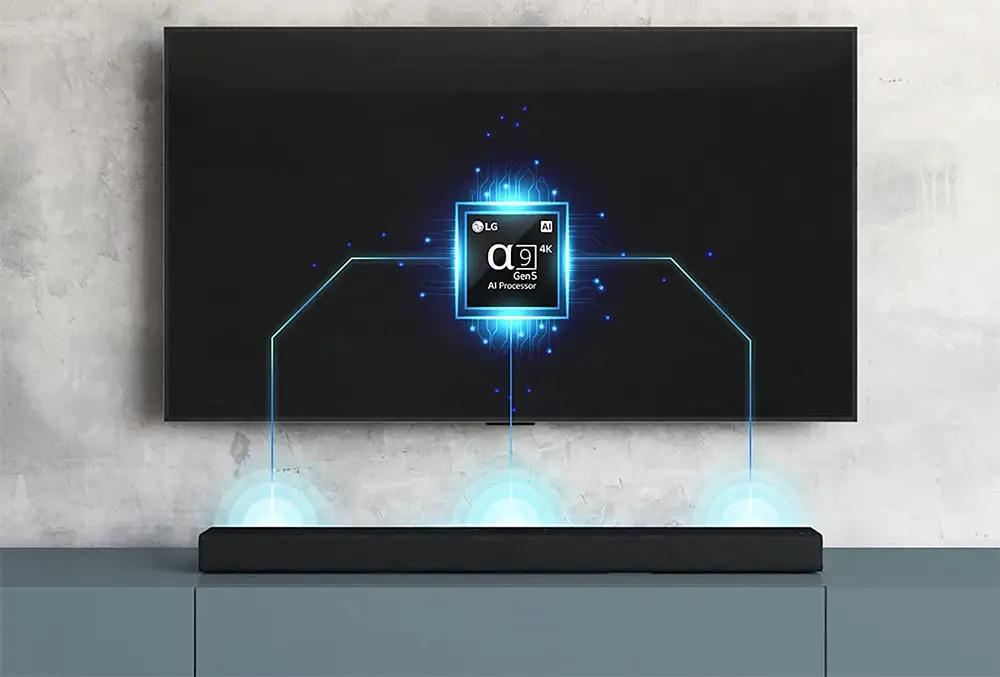 But the unit does not stop to Chromecast as LG has added Airplay 2, Tidal and Spotify Connect in case these interest you.
But there is more. If you have one of the latest LG TVs then the included TV Sound Mode Share may interest you as what this does is to pair the TV with the soundbar and use the TV's processor in order to further optimize sound quality. Unfortunately we didn't have an LG TV that supports this feature in order to determine if there is any actual improvement in the sound output or not.
Last feature that we need to mention is the new LG WOWCAST. This is a small box that allows for your TV and soundbar to connect through wireless so you don't need any cables between the two.
The S95QR comes with everything LG was offering in the past along with a few new additions making this soundbar the most feature complete one LG has on offer to this day.
Initial Setup
Placement and initial installation and setup of the S95QR was not all that different from previous LG soundbars we had tested. It may need a bit more time than some simpler soundbars but fundamentally the difference has to do mostly with the fact that this unit utilizes more speakers and has a bit more settings in order to calibrate the sound appropriately.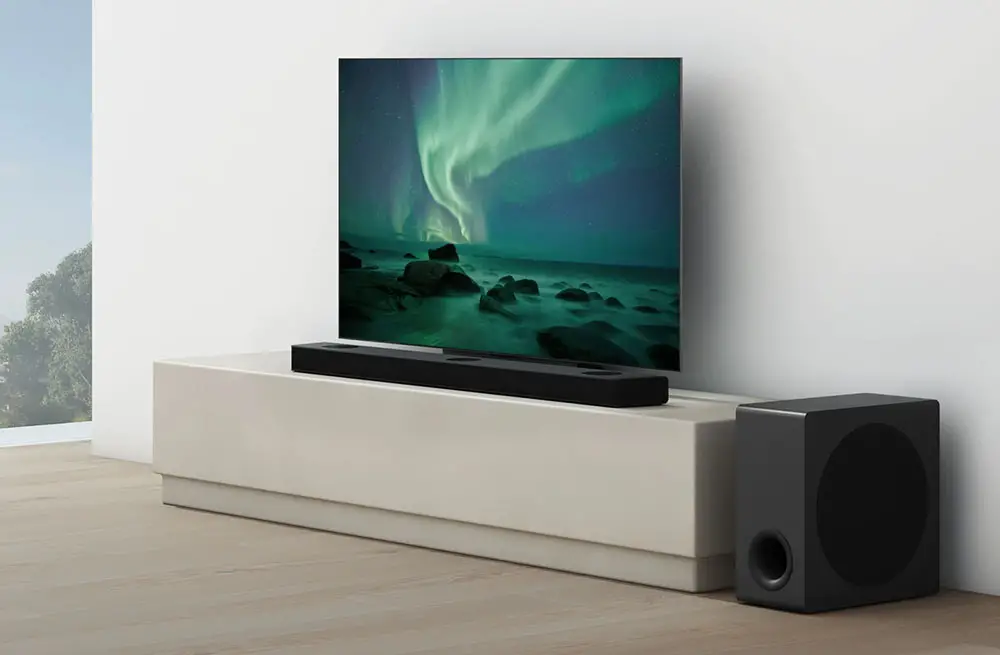 First of all you have to connect the soundbar to your TV and you have various options to choose here. You can go either for HDMI pass-through or use the eARC functionality. You can also use the optical port or even go for the WOOCAST and connect the soundbar with your TV through wireless.
For our review we opted to connect our source, a Zidoo Z9X media player, and our PS5 to the soundbar itself and use its pass-through capabilities so then we used its HDMI output that went to our test TV. Both the Zidoo and our TV supported Dolby Vision so we wanted to test if that worked also.
Now the soundbar, surround rear speakers and subwoofer are pre-paired from the factory but even if you have a connection problem a press of the button on the back of the speakers should do the trick.
The next step you have to do is to download the LG Sound Bar app in order to connect the unit to your local network and go through its automatic calibration system. If the results are not to your satisfaction you still have the ability to go and change the volume of each channel individually.
Lastly you have to choose the appropriate sound mode and also if you want to use the Surround Sound function or not. Now, having tried all the available sound modes, in our opinion the best were either the AI Sound Pro or the Standard along with the Surround Sound turned on. But this is a personal matter so we strongly advise you to go through all of them and find the one you like the most.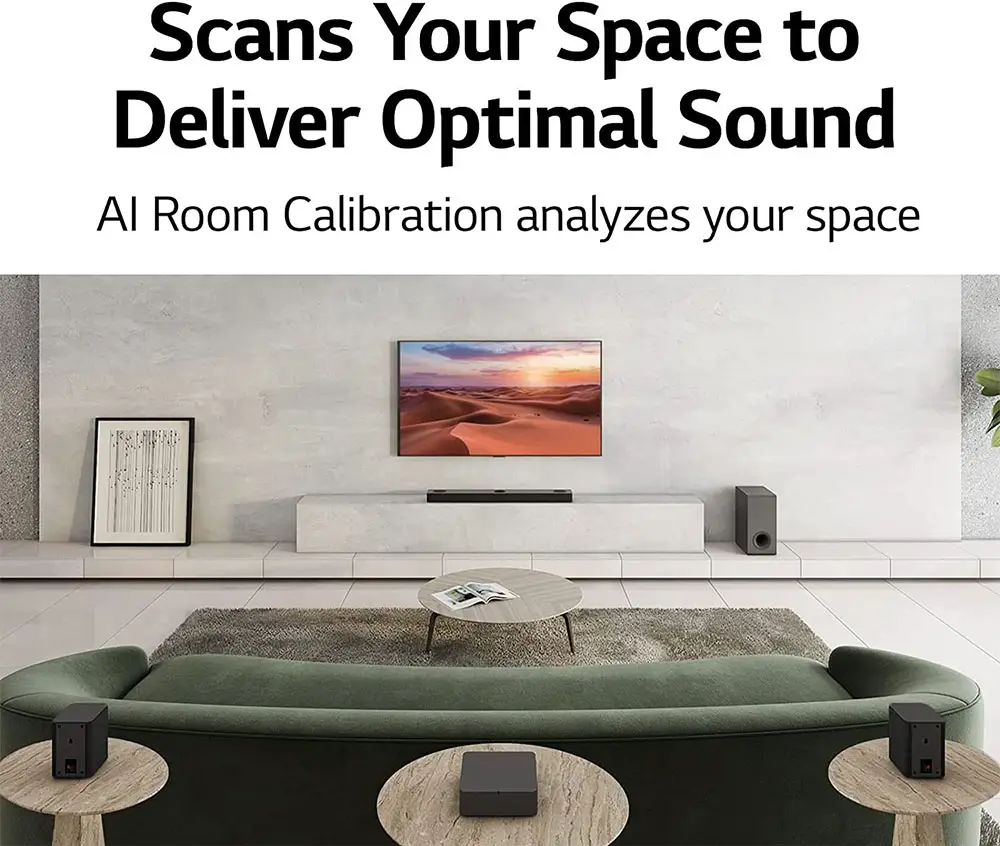 Movies
With the S95QR utilizing so many surround and Atmos channels we wanted to try out a film that has the content to take advantage of all the soundbar's guns. As such we decided to go for Midway in 4K UHD which uses a really bombastic Dolby Atmos track.
Usually with many soundbars that don't have any surround speakers, the action is focused mainly at the front taking away a lot of the cinematic immersion. This is not the case with this one as right from the first moment you notice that what the S95QR offers is way beyond what many traditional soundbars can do.
The sense of directionality was great and the high number of channels really helped to fill every inch of our viewing space. The vast battles of Midway sounded totally amazing with cannon fire and machine gun bullets flying all over the place while fighter airplanes and bombers would buzz around our ears with breathtaking precision.
But even with all the action happening around us the front sound wall remained the main attraction. The S95QR comes not only with the three main front channels but also uses side-firing ones which greatly help to expand the action to the sides far beyond the physical limits of the soundbar itself. And with the side-firing channels of the rear speakers it helps to close the listening gap in both our sides.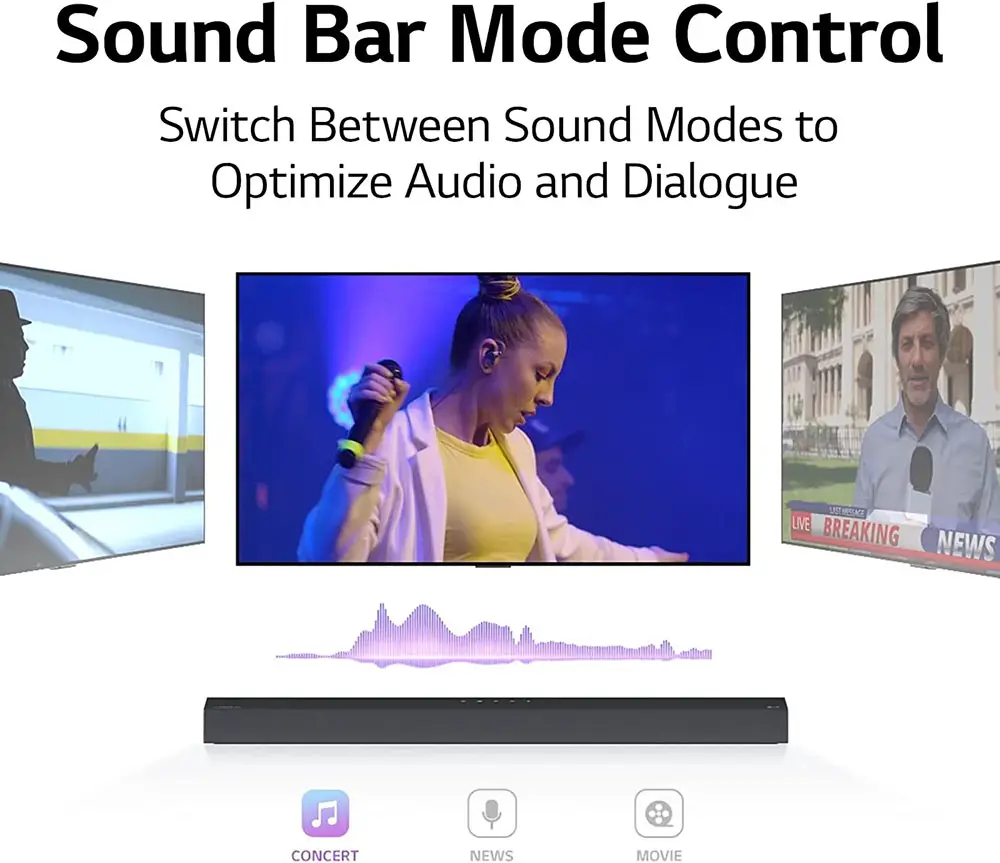 The dedicated center channel did great work with dialogue and we never had a problem hearing the actors even through all the mayhem. Everything was nicely isolated at the center and there was no overlapping with the rest of the sound effects.
As for the Atmos effects the unit did really good here. Although the overhead layer was only supplementing the main action there was enough activity above our heads to really up the immersion even more. The soundbar comes with an impressive 5 Atmos channels, three at the front and two at the back and they are all put into good use.
Now, we need to make a special mention about the third, center placed, Atmos channel that is a first in a Dolby Atmos soundbar. Overall we can say that it may not make a huge difference but it surely helped a little when it came to panning sound effects in order to give slightly more precision in space. It is not a game changing feature but with so many channels everything helps to improve the overall outcome, even by a little.
Another thing to mention is that the up-firing Atmos channels of the S95QR may offer nice overhead activity but they are a notch below what real height or ceiling speakers can do. Usually with up-firing speakers sound feels a little lower and a bit less precise and this is the case here also. So don't expect the S95QR to directly compete with a true Atmos system, but is the next best thing if having speakers above your head is not an option.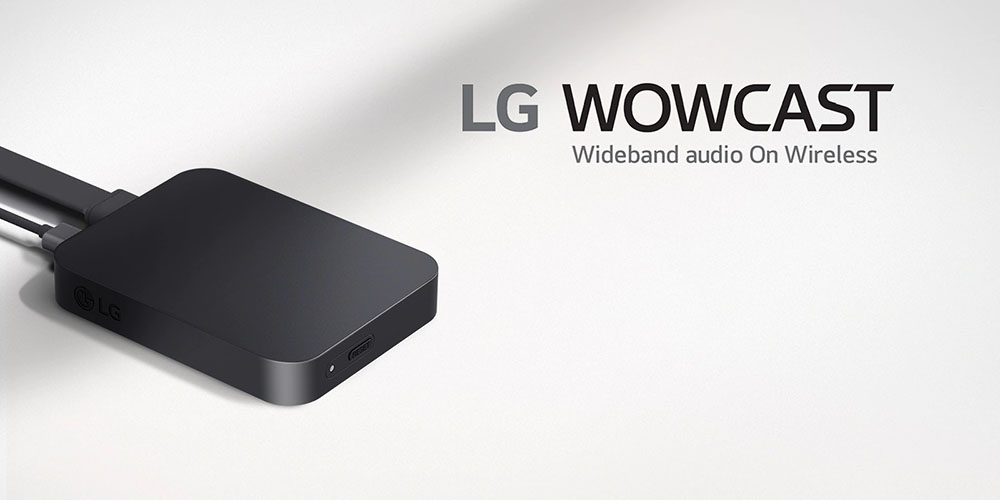 As for the bass we have to admit that even after the automatic calibration we found the subwoofer a bit too boomy for our tastes. Especially during explosions and heavy cannon fire the lower end would distort much more than what we would like forcing us to lower its output in order to bring it to more acceptable levels.
But if you are a bass addict then the subwoofer that comes with the S95QR will surely bring a smile to your face. It is powerful and really takes no prisoners when it comes to action scenes and low end activity. It may not output the most pristine low end on the subwoofer market but for one bundled with a soundbar it will do its job nicely.
Closing this part of our testing we can say with certainty that the LG S95QR is the best soundbar we have tested to this day in terms of immersion, surround sound and Atmos performance. If you really want to have a cinematic experience with a soundbar the S95QR is the closest you can get with to this day.
Music
With the S95QR we had three options when it comes to music playback. Either through its Bluetooth connection, the USB port or through the HDMI connection by using the media player as our source. For this review we opted to use our Zidoo media player in order to playback some FLAC music files we have at hand for our tests.
Although we do get why some people may opt for the Music mode we cannot say we were very fond of the sound output it had. Instead the Standard mode felt better to us but in general we advise you to try them all out and decide for yourself.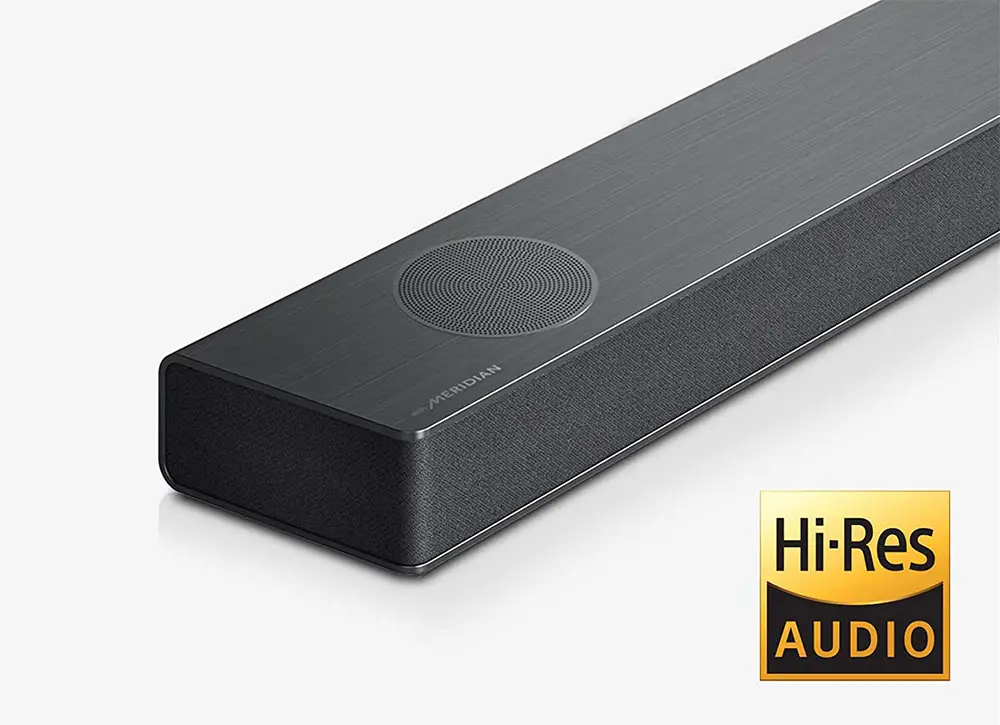 So how the unit can do with music? Very good, even great we would say, it's just that it didn't have the same wow effect as with movies. The soundbar knows very well how to take advantage of its hardware and the music stage was lively and full of energy, it just was not all that different from some other flagship soundbars we had tried before from LG and Samsung.
Sound imaging was good enough and all sound sources were nicely separated in space. We felt that the unit was loosing a bit in overall clarity if you compare it with good quality separate speakers but this is to be expected, no matter the soundbar at hand.
Sound resolution was nice, the mid-range was balanced enough while the high end was vibrant and playful. The bass, as was the case in our movies testing, was a bit too much especially with a few heavy bass songs but you can improve this manually. The settings available do not allow for drastic changes so don't expect the boominess to go completely away but small improvements can surely be made.
We tried various genres and we cannot say that any performed better than others. Most of them played nice with the S95QR and will surely satisfy you with its output.
This soundbar is every bit as capable with music as it is with movies. But you wouldn't buy such a monster of a soundbar just for music. It is clearly made with cinematic immersion in mind and this is its main focus. Music performance although good, even great at times, is just there to complement a flagship unit and to offer you something to do in between your movie sessions. And this, it can do without any problems.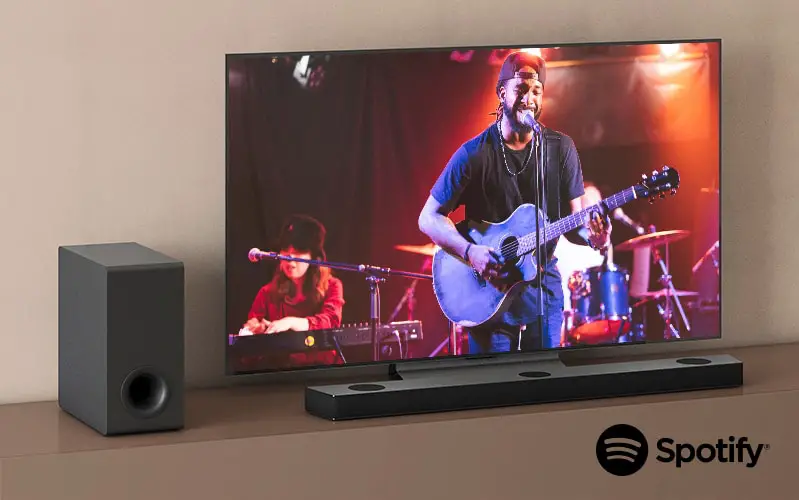 Final Thoughts
It's amazing that only a couple of years ago having a 7.1.4 channels soundbar was considered a bit too much and now we got the chance to try a 9.1.5 channels soundbar making us wonder where manufacturers will take the soundbar market next.
The S95QR is hands down, the best soundbar we have tested to this day in terms of surround sound reproduction and cinematic immersion. It's not a simple plug-and-play unit and you will need to spend some time with it to setup it properly but once you do it will surely amaze you. Its sound output may not be able to challenge a good quality surround system with separate equipment but its damn close and all this for just $1,500. It's not cheap but considering how much you would pay for separate speakers and an AV receiver, it's not bad at all.
As for its downsides, there is nothing major to find as the unit clicks all the right buttons. The unit is surely not meant for very small spaces and needs room to breath, its only two HDMI inputs will surely create a few problems to some, no HDMI 2.1 means no 4K@120Hz which some gamers will surely dislike, it's price may initially seem too high to some for just a soundbar and lastly it felt that out of the box the unit was a bit heavy on the bass.
LG surely pushed the envelope for one more year with their flagship Dolby Atmos soundbar. If you have the budget and the room space for it and you want something a bit simpler than a full separates system then there is nothing better at the soundbar market to consider at the moment. As a result the LG S95QR gets our highest recommendation.

For more reviews you can check our dedicated Full Surround Soundbar reviews list or even look at our Product Reviews Table where you can find the brand and specific product you are looking for.
---
Cheapest Places to Buy :
---