---
Cheapest Places to Buy :
---
In the near future, a weary Logan cares for an ailing Professor X, somewhere on the Mexican border. However, Logan's attempts to hide from the world, and his legacy, are upended when a young mutant arrives, pursued by dark forces.
Plot
*Be aware of spoilers*
In 2029 the mutant population has shrunken significantly and the X-Men have disbanded. Logan, whose power to self-heal is dwindling, has surrendered himself to alcohol and now earns a living as a chauffeur. He takes care of the ailing old Professor X whom he keeps hidden away. One day, a female stranger asks Logan to drive a girl named Laura to the Canadian border.
At first he refuses, but the Professor has been waiting for a long time for her to appear. Laura possesses an extraordinary fighting prowess and is in many ways like Wolverine. She is pursued by sinister figures working for a powerful corporation; this is because her DNA contains the secret that connects her to Logan.
A relentless pursuit begins – In this third cinematic outing featuring the Marvel comic book character Wolverine we see the superheroes beset by everyday problems. They are aging, ailing and struggling to survive financially. A decrepit Logan is forced to ask himself if he can or even wants to put his remaining powers to good use. It would appear that in the near-future, the times in which they were able put the world to rights with razor sharp claws and telepathic powers are now over.
Directed by
James Mangold
Produced by
Hutch Parker
Simon Kinberg
Lauren Shuler Donner
Screenplay by
Scott Frank
James Mangold
Michael Green
Story by
James Mangold
Based on Wolverine by
Roy Thomas
Len Wein
John Romita Sr.
Production Company
Marvel Entertainment
TSG Entertainment
Kinberg Genre
Hutch Parker Productions
The Donners' Company
Distributed by
20th Century Fox
Starring
Hugh Jackman
Patrick Stewart
Richard E. Grant
Boyd Holbrook
Stephen Merchant
Dafne Keen
Running time
137 minutes
Author's review
Logan is not your typical superhero movie. It's one of the rare cases where film makers decide to do something completely different than what we have been used to. If you decide to see this movie expecting to see gargantuan set pieces with super heroes blasting their way through enemy hordes then you are bound to be disappointed.
Let's talk about the story first. If you don't want to be spoiled then i suggest you move to the next paragraph, otherwise keep reading. Well it's one of these rare cases where the story takes center stage in a movie like this. We are into the future and mutants are a thing of the past. The last few that remain are hiding from humans afraid that they will be captured. We are in a world that X-men don't exist anymore. In the beginning i have to admit that i was a bit shocked when i understood what is going on. The film may feel a bit disconnected since it's not explaining clearly what happened between the previous movie and this one but it gives a few hints here and there. I never really expected that they would not only kill so many beloved characters but also they trashed the perfect image of 2 of the most famous X-men, Wolverine and Professor X.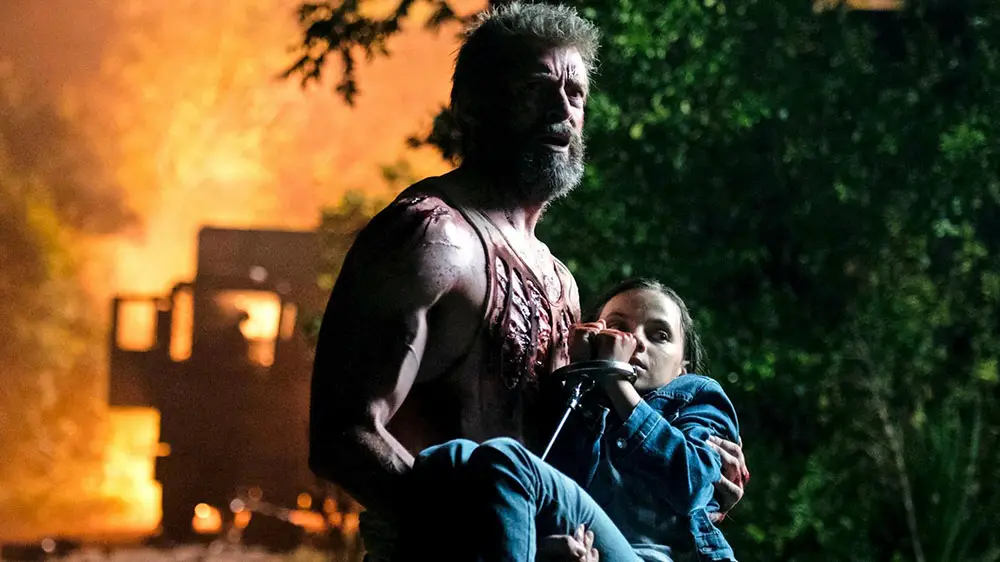 In this movie Logan is working as a limo driver and he has give in to drinking and his healing power have start to diminish while Professor X has some kind of brain disease causing him to have powerful seizures that killed most of the X-men some years before. I have to really applaud the film makers for making such a bold decision to depict these two characters in such a way. It's rare that we see something like this happen and may not be to everyone liking but at least they tried to do something different than the same old thing. Personally i have mixed feelings that they tried to disconnect this film so much from the previous ones and i have a feeling that a lot of the fans feel the same but i understand why they did that. Being the last movie for these characters they wanted people to remember the end, something that wouldn't happen if they would give us another special effects extravaganza.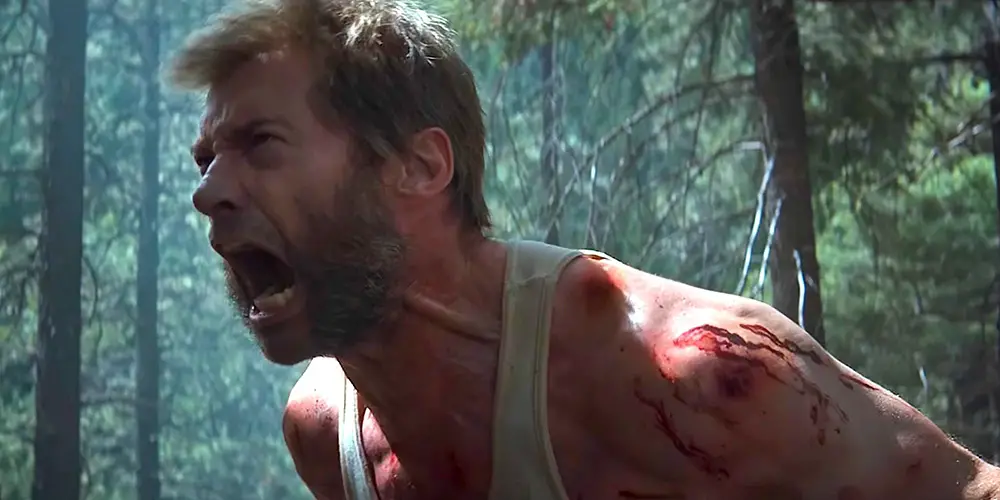 What can i say for the characters. Hugh Jackman and Patrick Stewart knowing that this will be the last movie in the X-men saga of the old era gave everything they had and it really shows. They are both the center pieces of the movie and their performances shine. The rest of the cast although nothing spectacular they complete the set of characters sufficiently. Logan really show like he is worn down and barely holds on his feet while Professor X looks like more of a handicapped third age man than the powerful mutant we grew up knowing.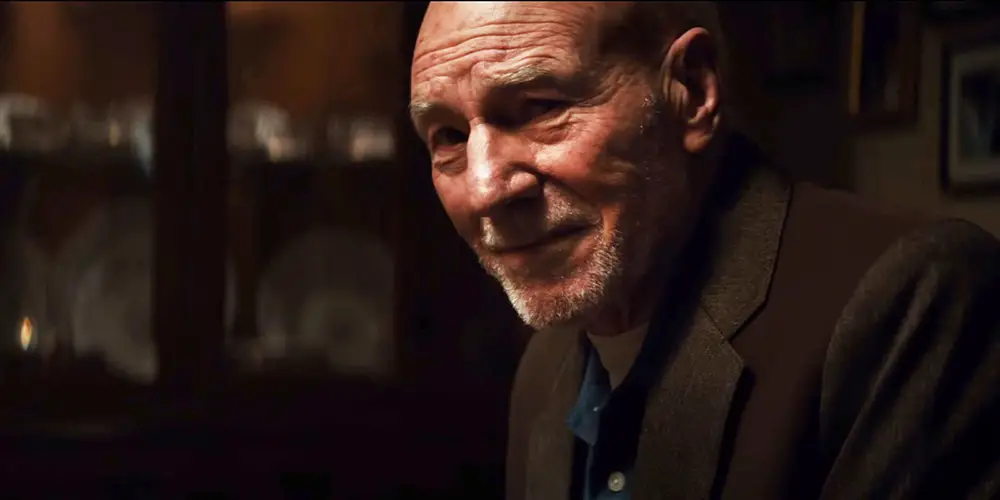 Even before the movie came out, from just seeing the trailers you could understand that the action and special effects in this movie felt different from other X-men movies. They felt more down to Earth, more realistic and raw. For the first time Logan is slicing his enemies and we can see all the brutality as it would be in real. I can tell you that if you are expecting a lot of action then you will be disappointed. The movie decides to use the action to forward to story than just to add some spectacular battle that is there only to sell tickets. But even like this i was expecting a bit more because the movie is long and there are some parts that are really dragging for too long.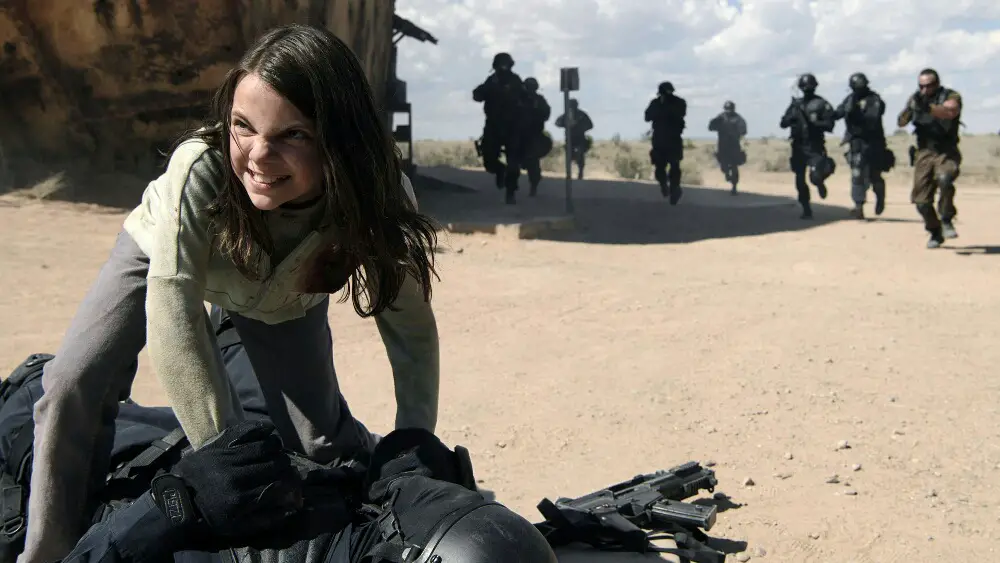 In the end this is not a movie for everyone. If you want a visual effects spectacle then this is not for you. But if you are looking for a super hero movie different than what you had seen until now Logan is a movie that you should give a chance. Is this a fitting end for one of the most famous X-men? I would say that it is either you like the direction they decided to take it or not.

Logan cuts it's way into home media with this 2160p resolution, HEVC / H.265 transfer with a 2.38:1 aspect ratio from 20th Century Fox Home Entertainment. The film was finished with a 4K Digital Intermediate which means the level of sharpness and amount of details present in this release are at all times high. What we get here is even better than the already excellent Blu-ray version with a visible upgrade on almost all areas. Texture detail is amazing and both characters skin and clothes reveal details that could barely seen before. HDR helps to create more lifelike colors and give more depth to the image especially in outside shots.
The 4K UHD release comes with a Dolby Atmos track that is very balanced and well made. Given the nature of the film we were not expecting the height channels to have much work but nevertheless there were scenes that the top layer created an expanded field above our heads that was not present on the DTS-HD Master Audio track that we heard in the Blu-ray version. During Charles' seizures all channels went into overdrive including the height ones immersing us even more into it. But what was impressive was that even in more calm scenes the height speakers would have some sonic information to reveal with ambient sounds giving us a more clear image of the world we watch. The effect may not be so direct but even subtle sounds can really make a difference in the end result.
Closing we will say that the 4K UHD release is a solid transfer with some very nice updates over the Blu-ray version. Great details, good color handling, nice HDR and a Dolby Atmos audio track that accompanies the image with respect create a great overall result. If you liked the movie then this release is the one you should go for.
Movie Rating :





4K UHD Rating :





If you liked this review you can check more of our movies reviews in our dedicated section. Also don't lose the chance to subscribe to our Newsletter and gain exclusive privileges.
---
Photos
---
Cheapest Places to Buy :