---
Cheapest Places to Buy :
---
Thomas embarks on a mission to save his friend Minho from the evil WCKD and find a cure for "The Flare", a deadly virus that threatens all humanity. With time running out everything is hanging in the balance…
Plot
*Be aware of spoilers*
Thomas with the help of the Gladers and members of the Right Hand board a WCKD train in order to save their friend Minho and other children. By hijacking a WCKD jet they manage to carry the train cart with the captured children to their hideout before some WCKD mercenaries can get to them only to find that Minho was on a different cart making Thomas, Newt and Frypan decide to go find him.
Janson brings Minho back to WCKD headquarters and put him through a virtual reality simulation that would place him back in the original Maze in order for the scientists to extract his blood and create a cure for "The Flare" virus with Ava and Teresa overseeing the procedure.Meanwhile Thomas, Newt and Frypan go through an infection point where they are trapped by Cranks only to be saved by Jorge and Brenda and all together drive to the Last City. Ava and Teresa meet with WCKD board members to discuss security issues and to be allowed to proceed with performing trials.
The group arrives outside the city walls where they meet Gally, previously thought to be dead and he offers them a way into the city. Teresa extracts Minho blood and uses it on a girl only to find that it had temporary results and she turns into a Crank-like state. Gally is telling the group that only with Teresa they will be able to go inside the WCKD facility. After leading her into an alley they capture her and all together head to the WCKD facility where Gally goes for the serum and the children while the others go looking for Minho. With the help of Brenda all children escape after a chase through the city streets while Lawrence attack the city with his army.
Newt becomes worse until he turns into a Crank and fights Thomas forcing him to kill Newt. Thomas gets back to the WCKD facility to face Ava only to be killed by Janson. After he captures Thomas he tries to extract his blood but with the help of Teresa he escapes and fight Janson in the laboratories where a few Cranks escape confinement and kill Janson. Teresa and Thomas escape to the roof but only Thomas manages to board the hijacked WCKD jet and fly to safety. All the survivors arrive in an island safe and away from harm where they start to rebuild their lives.
The film closes by showing Thomas walking on the beach holding the serum he got when fighting with Janson while looking into the distance.
Directed by
Wes Ball
Produced by
Ellen Goldsmith-Vein
Wyck Godfrey
Marty Bowen
Joe Hartwick, Jr.
Wes Ball
Lee Stollman
Sceenplay by
T.S. Nowlin
Based on The Death Cure by
James Dashner
Production Company
Gotham Group
Temple Hill Entertainment
Oddball Entertainment
Distributed by
20th Century Fox
Starring
Dylan O'Brien
Kaya Scodelario
Thomas Brodie-Sangster
Nathalie Emmanuel
Giancarlo Esposito
Aidan Gillen
Walton Goggins
Ki Hong Lee
Barry Pepper
Will Poulter
Patricia Clarkson
Running time
143 minutes
Author's review
The third and final part of the Maze Runner series is here and it is time to put some closure to this famous series with Maze Runner: The Death Cure. I never knew the novels before the movies came out and when the first Maze Runner was released in home media I was surprised how good a movie it was. The feeling of isolation and mystery was very unique. The maze was spectacular with it's puzzles and unsettling bio mechanical monsters that kept you on the edge of your seat until the very end.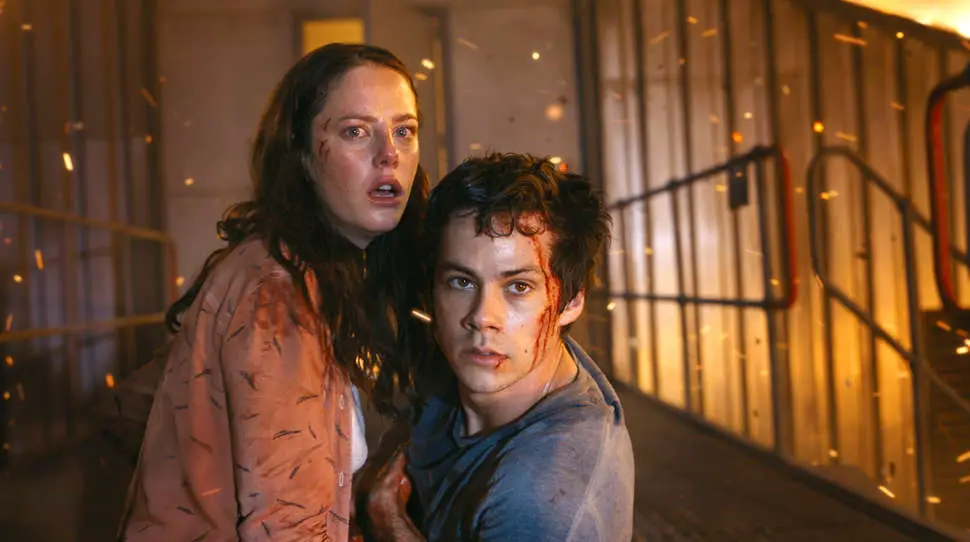 When the second part was released I was very disappointed because it was a completely different movie than the first. What was a very atmospheric first part gave way to a more action oriented second part with Maze Runner: Scorch Trials. It was not a bad movie, not by far but it was completely missing all the elements that made the first one such a big success. So when the third part came out I had a small idea that it would follow the same recipe of Scorch Trials.
After viewing the film I was dead on with my prediction. The movie followed exactly the same style of the second part giving us another action oriented film. Scorch Trials and The Death Cure are very similar so if you liked the second part then you will definitely like this one also. As far as the story goes I like that it offers at least some kind of closure for our main characters.
Even if it leaves a lot of questions still unanswered it tries to close the arc story it started from the first movie. Story wise what we get here is very straight forward without offering any kind of surprise. You can actually understand where this is going and how more or less it's going to end save it for one small surprise towards the end the rest of the film is offering nothing extraordinary.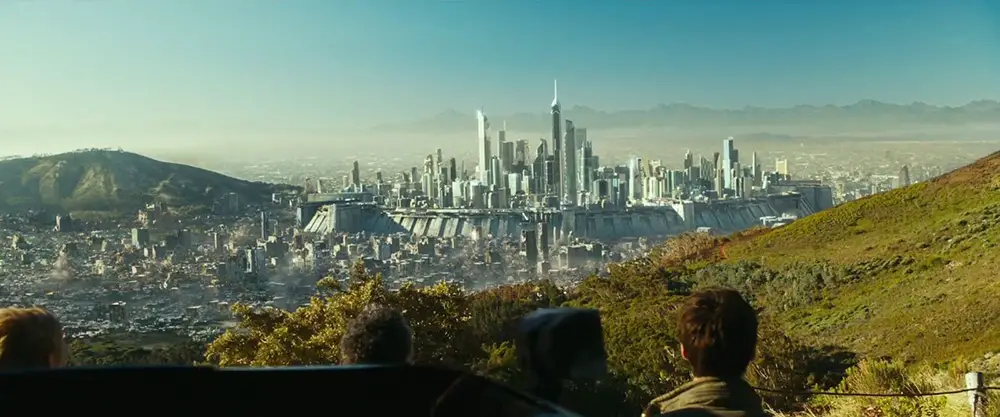 At no point did I had the thirst I felt with the first film to find out what mysteries lied beyond the walls of the maze. Here we get all action, lots of explosions and even more shooting. The execution is not bad but for me the first film created such an amazing atmosphere and feeling that I hadn't felt with any movie for a while. And all this came down under a ton of gunfire and explosions.
We are talking about an unbelievable missed opportunity here because it was very obvious what made the first film such a success and they could repeat this by just recreating what made the first film tick. I guess this is a fault of the books more than the film makers since they were following a plot laid in the books and not something completely original. But no matter how you see it felt disappointing not to try something in the same tone.
All the characters from the past films return once again for this third and final outing. The acting is nothing to brag about but it gets the job done without distracting you from the main action. The film felt a little bit long as it passes the two hours mark and although it didn't feel tiring they certainly could shorten the time a bit in order to avoid a few parts where the movie felt like dragging.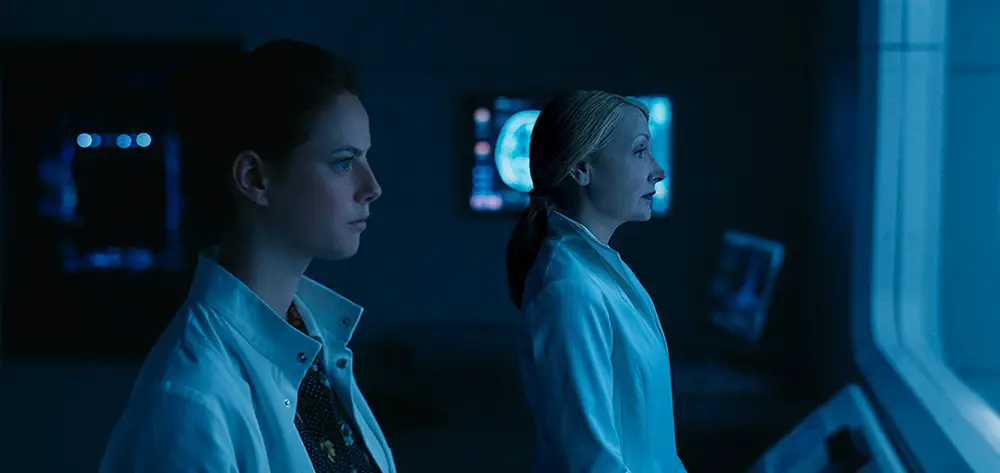 The action sequences were good enough without offering anything spectacular or anything we haven't seen before. The final act is where most of the action takes place so if you have the patience to reach that point the movie will reward you for it. And for me this is the main problem of the film. Everything is good, it's just that it is not great.
The Death Cure is a movie that makes everything good, but not excellent. Good acting but not great, good special effects and CGI but nothing we haven't seen before, adequate story but without feeling fresh or offering anything different, lots of action scenes but without any to offer you this "WOW" feeling.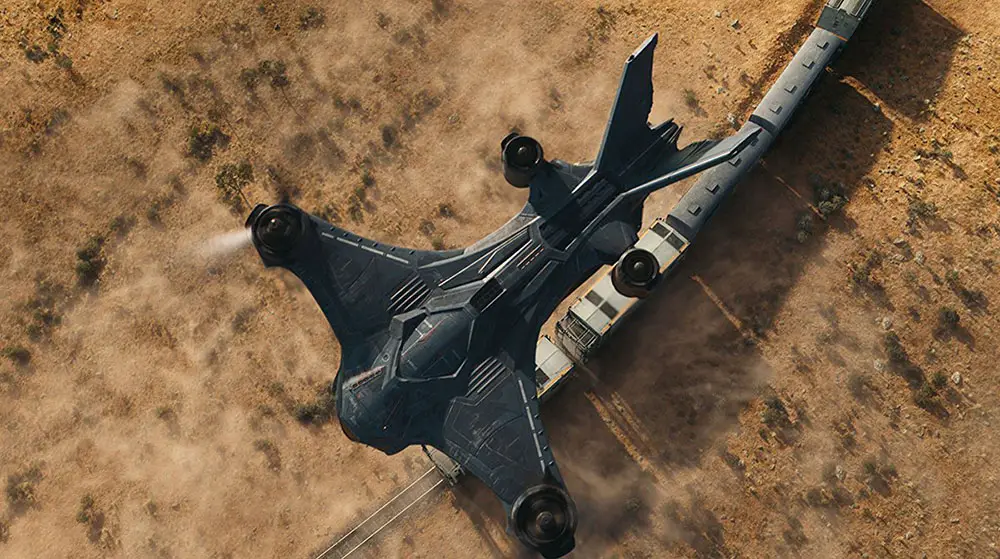 If you have seen the previous films then you should definitely see this one as it closes the Maze Runner story. It's a good action film that will offer you two hours of cinematic pleasure. Just don't expect anything spectacular out of this. For all the rest if you are interested in watching this make sure you have watched the previous films also as the story is a direct continuation of the previous ones and you may not understand what is going on. I will give it three stars for the action, special effects and technical excellence. Definitely recommended for the fans and a good view for all the rest.

Maze Runner: The Death Cure lands on 4K UHD in this excellent 2160p, HEVC / H.265 encode courtesy of 20th Century Fox with an aspect ratio of 2.39:1 and HDR10. The first thing that immediately struck us was the amount of clarity and sharpness this release had giving it a clear advantage over the Blu-ray version. Everything was so detailed and well defined that you could see details that was previously hard to make out. Texture composition, surfaces roughness, skin imperfections were all there for you to watch giving a completely new dimensionality to each frame.
The film has a lot of low lit scenes with many of them having a nice blue hue but colors never lost their composition. Black levels and shadow details were solid and better than ever. HDR really helps in these dim scenes as there are many highlights that give the image more depth.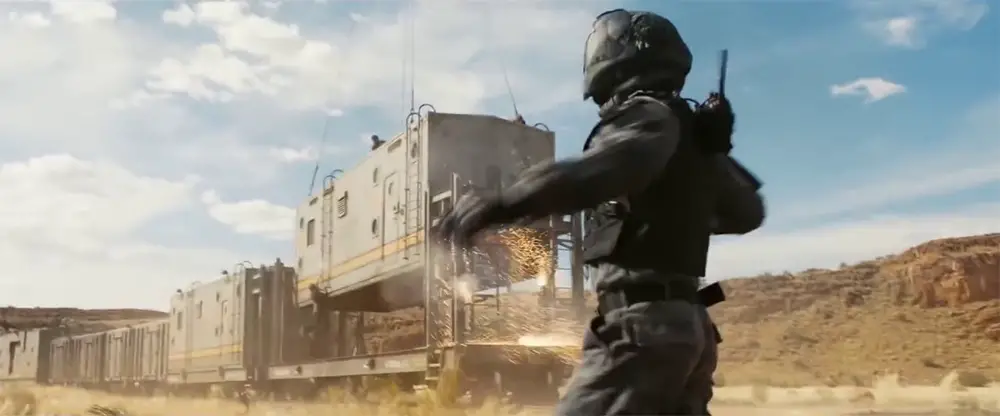 This version of the film comes with an amazing Dolby Atmos track that really managed to immerse us into the action. There was a lot happening here with the surround channels being more busy than we expected while the overhead layer added the necessary height in the soundstage. With an action film like this you expect to get a busy audio mix but even so this one was surprisingly more active and diverse than expected. Channels separation and fidelity was excellent while dialogue was clear and never overlapped with the rest of the channels.
If you liked the film then make yourself a favor and get the 4K UHD as it is the best version you can watch the film in. We wouldn't call this reference material but it is damn close to one and Fox has made a great job with this release.
Movie Rating :





4K UHD Rating :





If you liked this review you can check more of our movies reviews in our dedicated section. Also don't lose the chance to subscribe to our Newsletter and gain exclusive privileges.
---
Photos
---
Cheapest Places to Buy :