---
Cheapest Places to Buy :
---
After a mission goes wrong Ethan Hunt and the rest of the IMF team must find 3 plutonium cores that were stolen by the Apostles. But during the mission he finds out that there are members within his team with different motives while he and his allies must race against time before it is too late.
Plot
*Be aware of spoilers*
Ethan Hunt along with his team set to recover 3 plutonium cores from black arms dealers in Berlin but fail to do so. He learns that John Lark, member of the Apostles, has arranged to buy them from a woman called White Widow in Paris in which Ethan with CIA agent August Walker manage to land after a dangerous HALO jump. In Paris they meet Lark and fight with him in the toilets when Ilsa shows up and kills him forcing Ethan to meet the white Widow pretending to be Lark. He manages to win her trust but turns out that she has only 1 core and he must hand Lane to her courier to get the other 2. Ethan manages to free him and waits for exchanging him. Walker provides Salone with a theory that Ethan is Lark while Benji takes Lane's appearance as Ethan has no intention of handing him over.
Walker is revealed that he actually has the other 2 cores and the deal was for him to get the 3 cores in exchange of framing Hunt but turns out he confessed this to Benji and not Lane. He ends up killing IMF director Hanley and escapes with Lane heading to Kashmir. Arriving at Kashmir Hunt and his team find that Walker's plan is to cause 1/3 of the world's population to starve and track Walker to a medical facility where Julia is located. Luther and Julia try to disarm the 1st core while Benji and Ilsa go after the 2nd. Ethan goes after Walker and during a helicopter chase both of them end up fighting on a cliff and Hunt manages to remove the key from the detonator 1 second before the rest of the group disarm both cores. Solomon is again captured while Julia thanks Ethan for the life she has.
Directed by
Christopher McQuarrie
Produced by
J. J. Abrams
Tom Cruise
Christopher McQuarrie
Jake Myers
Written by
Christopher McQuarrie
Based on Mission: Impossible by
Bruce Geller
Production Company
Skydance Media
Alibaba Pictures
Bad Robot Productions
TC Productions
Distributed by
Paramount Pictures
Starring
Tom Cruise
Henry Cavill
Ving Rhames
Simon Pegg
Rebecca Ferguson
Sean Harris
Vanessa Kirby
Angela Bassett
Michelle Monaghan
Alec Baldwin
Running time
147 minutes
Author's review
After the shaky first sequel, at least as far as critical acclaim is concerned, of this long standing franchise who would have thought that we would be reaching the sixth part in the series. After J.J. Abrams took the helm in the third part and serving as producer in the rest it seems the Impossible: Mission films have really skyrocketed and with no visible slowing down as Fallout managed to become the most successful in the franchise both financially and critically. Not many franchises have managed to endure like this especially considering how bad the first sequel was acclaimed to be by many.
It seems that the filmmakers have nailed down exactly what the audience expects from a movie like this and when they saw what is working they locked it down and are reproducing it with each passing film. If you have watched any of the previous films and mostly after the third part then you should know what to expect as all of them follow more or less the same formula. Exotic places, fast car chases, unbelievable stunts, very good action, good actors filling the supporting roles and interesting stories that put Ethan Hunt really in impossible situations is what could summarize the core of these films and what makes them so successful.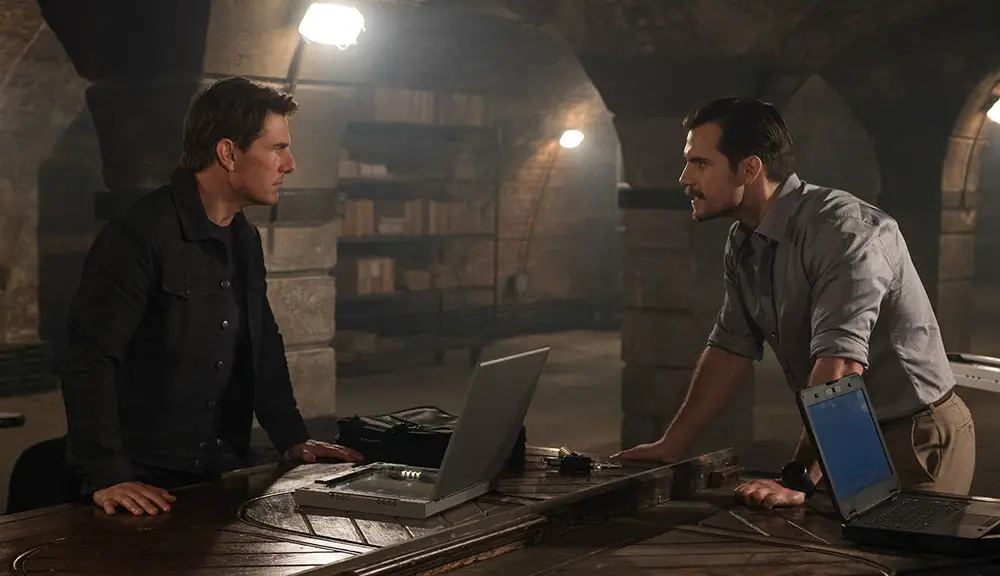 Story wise the film sails into known waters as it doesn't change anything drastic to it's core elements nor it tries to shock the viewers with any unexpected surprises. In a way we would say that the filmmakers played it safe by offering more or less a story that would not fundamentally change the balance between the characters. At least we get a few new characters that inject the film with a new tone while we see once again some familiar faces from previous parts. Being at part six we would definitely like to see some bigger change happening, something that would offer a drastic change in the characters compared to what we have already seen but we believe that changes like this are very risky when we are talking about multi-million dollar productions. As long as this style of play brings in the money we expect the next parts to follow a similar design and structure to their stories. Is this bad? No but at some point it will start becoming a bit tiring. It only remains to be seen how long they can go with it.
Tom Cruise finds himself once again in familiar shoes as after six films the character of Ethan Hunt has become like second nature to him. We really liked how he was able to change his character depending on the situation, from humorous and light moments to being serious when things go south. Cruise in the Impossible: Mission series has injected his own style to the character of Ethan Hunt and after so many years it's hard to envision anyone else in this role. A lot of returning characters like Luther (Ving Rhames), Benji (Simon Pegg), Alan Hunley (Alec Baldwin) and Erika Sloane (Angela Bassett) offer their usual good performance that help our protagonist to shine as well as a few new faces to add a new twist to the mix.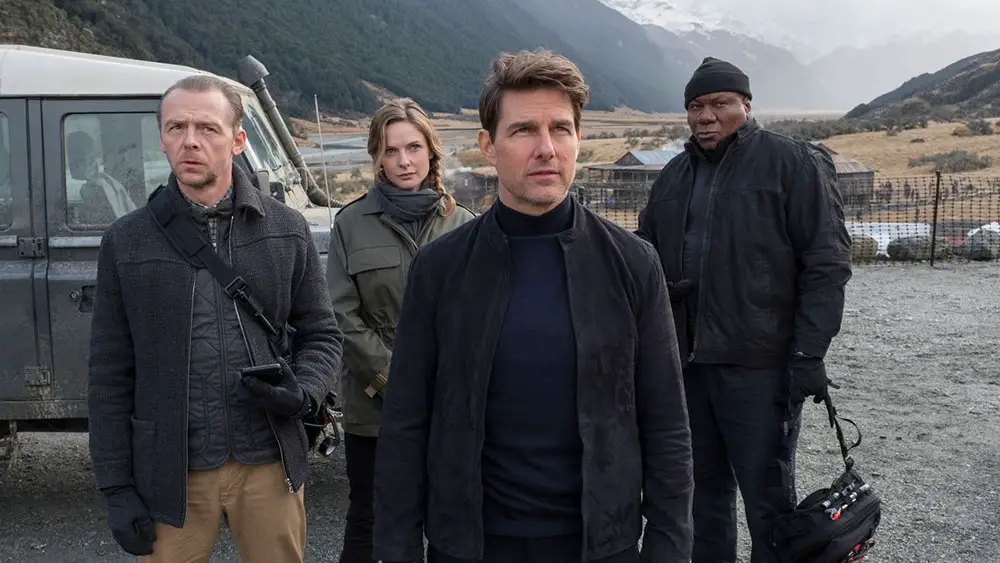 And if business is usual with most of these characters there was one that really made us scratch our heads and this was August Walker, a CIA assasin that was portrayed by Henry Cavill. There are scenes that this guy really means business and feels like he is a character that could challenge Ethan Hunt but there are also a few scenes that he acts in a completely goofy way. It felt like the filmmakers didn't know exactly what they wanted to do with this character.
To create a person that the viewer would feel like he could stand equal to Hunt or one that would act as a pressure relief by injecting the film with some much needed humor. In the end we get a bit of both but never being satisfied by either. If they had decide to stick to only one of the two the character could turn out to be very good but as it is he balances between serious and funny leaving you with the feeling that he is neither of the two. In our opinion this was the only misfire in the casting and no so much for the actor used as Cavill is doing a great job at playing the character but for how they tried to show this character to the viewers. Does he means business or he is just a joker? In the end we never know.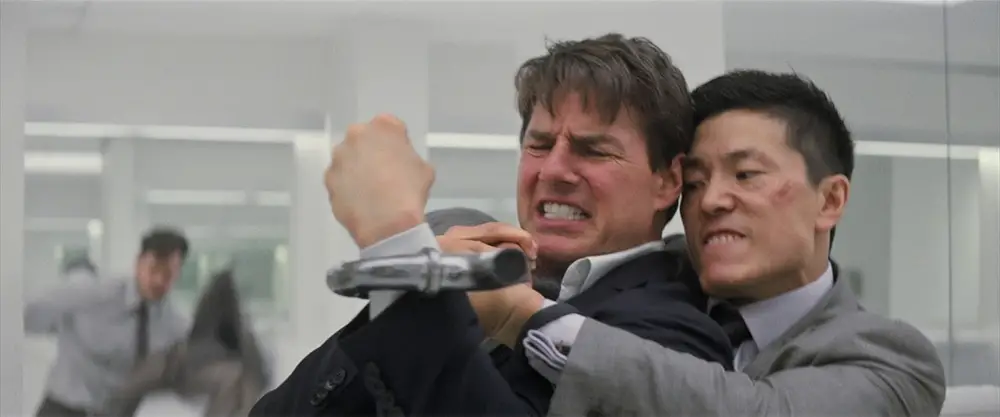 No Mission: Impossible film is without amazing action sequences and as such Fallout follows the same trend that the previous films started. There is a good amount of action and if you consider that the film lasts for more than 2 hours the action scenes have been very well spread throughout the running time and at no point did it feel like the film was slowing down. And when it did slow down it was only to give viewers a bit of story and character progression that leads to the next action scene. We definitely liked the variety of action as hand. Car chases, hand fighting, shootings, helicopter chasing are just a few of the different scenes that create an action canvas that is truly amazing.
As any film in the series that respects itself has good action scenes as such every one of them must include exiting and exotic locations. Fallout doesn't disappoint in this regard also as locations like Paris, London and Kashmir (shot in New Zealand) are included in the film with expansive shots revealing amazing landscapes and scenery.
For a blockbuster action filled film special effects are a given and as such Fallout included it's fair share of effects that were both practical and CGI created ones. As usual Tom Cruise is doing most of the stunts by himself and this helps a lot the special effects teams to minimize the need to hide the doubles that would otherwise would do most of the action. There are a couple of scenes that CGI are more obvious but for such a lengthy film most of the time are very good and don't distract from the main action. A lot of practical effects have been used that help to keep the film have a more real feeling to it.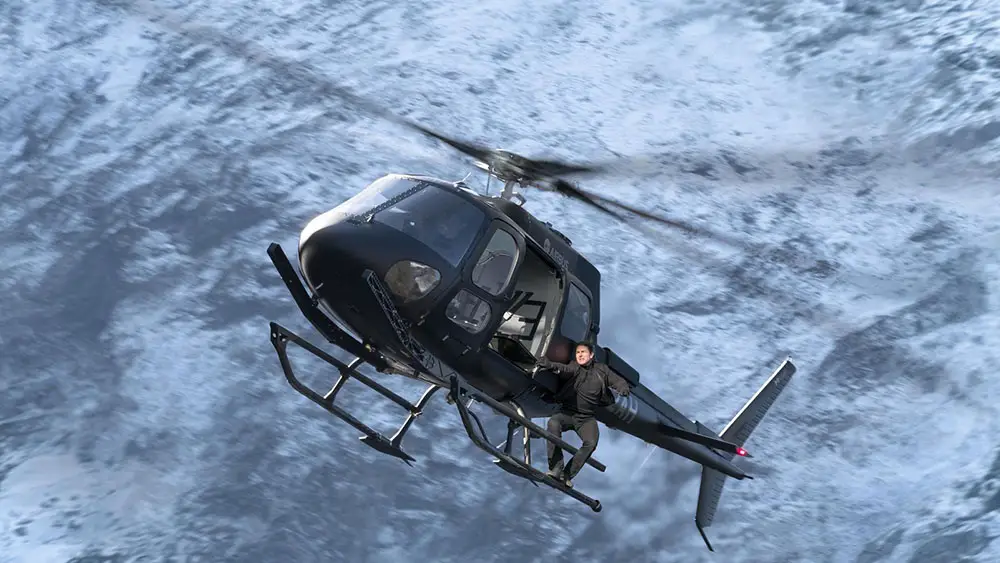 Music has been composed by Lorne Balfe and offers familiar rhythms of the classical score but he is not confined to it as he injects new tones in order to make it feel fresh and different. On the other hand the sound effects really follow the amazing quality of the film by creating an amazing experience especially if you experience the film in a good surround audio system. The film has it all and as such the sound effects accompany each scene and really put you in the action.
There was a lot of discussion about the end of the movie as Fallout didn't include a post-credit scene or a "Ethan Hunt will return." title card so many were speculating if we will see Cruise in a seventh film. Since the film was such a financial and critical success and Cruise has not been openly turning down returning as Ethan Hunt for one more time we would speculate that if money is right there is no reason why we would not get a chance to see our favorite IMF agent take action once again. And we believe this will happen sooner than later.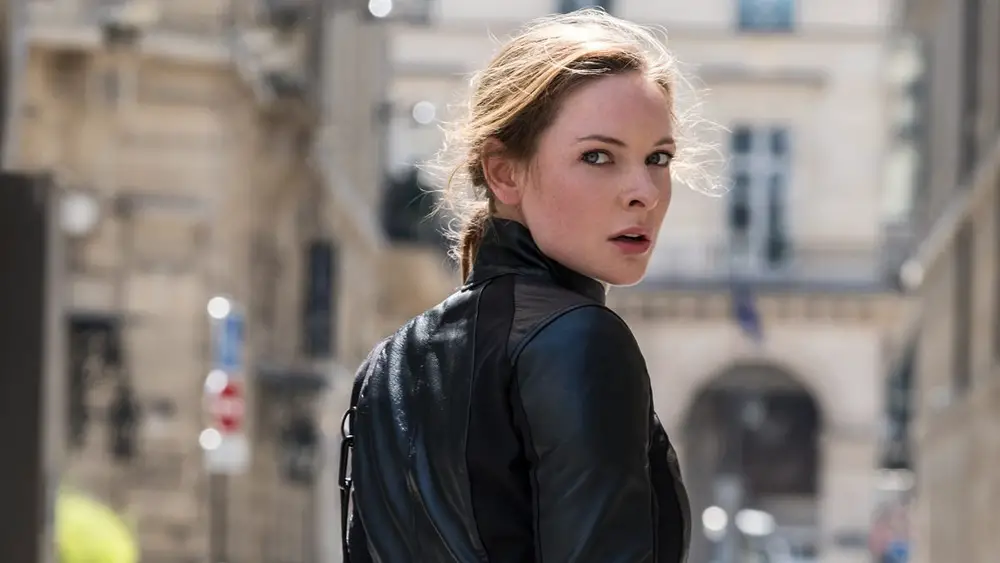 Closing the feeling we got from viewing Mission: Impossible – Fallout was that it tries to play safe by following the same design and patterns of the previous films so if you liked any of the previous MI movies then you will definitely find something to like in this one also. It has good acting, great action, amazing locations and an interesting even if not exciting story. Everything fits perfectly together in order to create the best part in the series. If you are a Mission Impossible fan you will be amazed by this one but even if you just like good action films you will spend 2 great hours entertained.

Mission: Impossible – Fallout explodes into 4K UHD home media with a 2160p resolution, HEVC / H.265 encode from Paramount Pictures using an aspect ratio of 2.39:1 that changes into 1.90:1 during a few IMAX scenes. We have seen a few movies now incorporating this aspect ratio change and it seems that it is becoming more and more common in films with big action sequences. Some may like the switch while others may find it distracting from the whole experience as the IMAX shots have a bit different image texturing than the rest of the scenes and feel a little forced into the rest of the film. In our opinion although the IMAX sequences feel a bit different in style they offer increased clarity and better colors making the experience even better.
The disc comes with Dolby Vision and the increase brightness helps the film as it has a lot of dark scenes in general and HDR helps a lot of details that were hidden to come forth. During the bathroom sequence the room feels so bright that almost has a sterilized feel to it. Due to the wider Color Gamut black levels appear more solid and natural. Sharpness is very good offering a nice upgrade over the Blu-ray transfer although the film has a lot of grain in a few shots that becomes particularly visible during low light scenes like the underground showdown.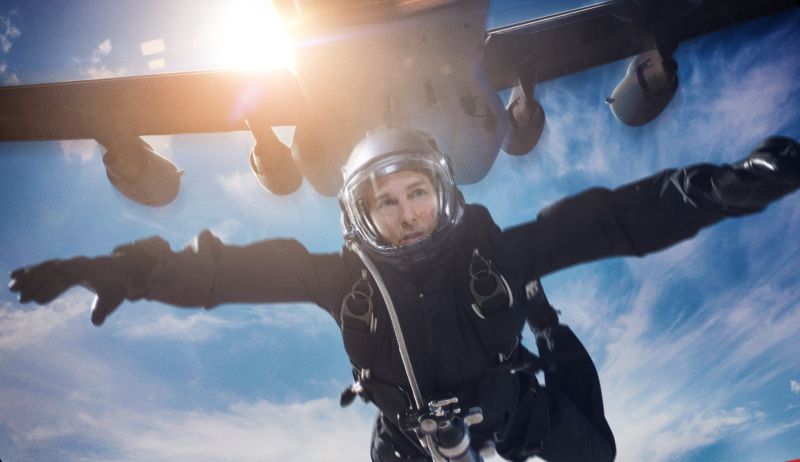 The 4K UHD disc comes with a Dolby Atmos track that is very impressive considering also the kind of sequences it accompanies. The film has a wide variation of scenes that include car chases, explosions, gunshots, helicopter chases, dialogue driven scenes and atmospheric, ambient sound effect driven moments and in each one the Atmos track delivers the appropriate magnitude and sonic balance in order to enhance the end result. During action it gives everything it has while during dialogue driven moments the center channel takes the lead offering clear and audible vocals. Channel shifting is amazing during action while in the helicopter chase the height speakers add another layer of immersion above our heads.
In total we have to say we are very pleased with this transfer. Although it is not leaps and bounds above the Blu-ray version it offers enough of an upgrade to make this transfer the best one yet. Sharpness is very good, color reproduction is great, control over black colors is the best while Dolby Vision offers amazing highlights and help an overall dark film show it's colors better. The Dolby Atmos track follows the same path that delivers amazing channels control during different scenes with action scenes throwing you right on the action while during dialogue sequences it keeps you in the loop. We wouldn't call this transfer of reference quality but it is a very solid one and the best version you can view the film at.
Movie Rating :





4K UHD Rating :





If you liked this review you can check more of our movies reviews in our dedicated section. Also don't lose the chance to subscribe to our Newsletter and gain exclusive privileges.
---
Photos
---
Cheapest Places to Buy :