Optoma UHD35
Reviewed at $1,299.00
Product Name: Optoma UHD35
Product Description: 4K DLP Projector
Design -

9/10

Video Quality -

9/10

Ports & Connectivity -

9.3/10

OS, Apps and Features -

8.4/10

Price / Quality -

9.5/10
Summary
Reviewed at $1,299.00
Pros
Extremely sharp 4K images
Good out of the box color reproduction
Lower input lag compared to last year
Excellent price for a 4K projector
Cons
Black levels are so and so
High refresh rates available only in 1080p
Can be a bit noisy
Certain features are disabled with Enhanced Gaming mode
---
Cheapest Places to Buy :
*We are a reader-supported website. When you buy through links on our site, we may earn a small affiliate commission at no extra cost to you. Home Media Entertainment does not accept money for reviews.*
---
TV manufacturers took gaming seriously the last few years and we see almost all new releases offering low input lags and overall above average gaming experiences. On the other hand projector manufacturers seem to struggle to achieve the same kind of parity. And while gaming projectors are nothing new, there are still very few compared to the number of released units every year. And today in our Optoma UHD35 review we are going to be looking at one of the lower cost offerings in 2021.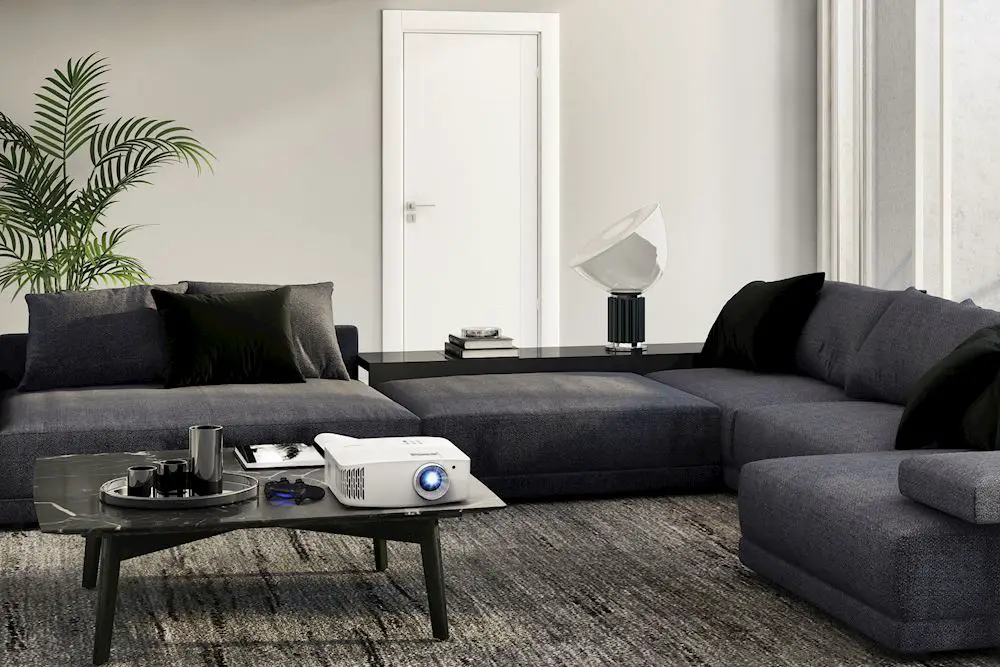 Optoma is no stranger to gaming projectors, in fact we had reviewed their previous generation of gaming projectors, the Optoma UHD50X and the UHD30, which both had a lot of similarities to the one we are going to be testing here today. In 2021 Optoma refreshed their gaming lineup with two new gaming projectors, the UHD35 and the UHD38. And the UHD35 we have here seems awfully similar to the UHD30 from last year with some rather intriguing changes. But are these changes enough and most importantly are they for the better?
The Optoma UHD35 is in essence a 4K pixel shifting projector that uses DLP technology that it tuned for gaming but also for movies. It claims to have an astonishing 240Hz refresh rate which we will talk in more detail in our review while in terms of extras once again we don't find many as Optoma seems to focus mostly on delivering a good image quality rather than adding more features that would ultimately raise the price to undesired levels.
With a price of just $1,300 the Optoma UHD35 seems like a very interesting proposal. It comes with almost the same price as its predecessor and seems to come with a few improvements here and there. Are these enough to make it a worthwhile purchase? Let's find out.
Design
The UHD35 is strikingly similar to the UHD30. In fact these two are so similar that only by looking the back where the ports are located you will find some minor differences indicating the different models. So in terms of build quality, design and looks our impressions of the UHD35 are entirely similar to the UHD30. Optoma has probably thought that if it ain't broken it doesn't need fixing and considering the price range we are here the UHD35 does many things right.
Optoma went for a more or less simple design with very light curves. The UHD35 comes in the same white boxy design with rounded corners with a size of 12.4" x 4.6" x 10.6" (315 x 118 x 270 mm) and a weight of just 8.6 lbs (4 kg) showing that this was indeed designed with gaming in mind as it's pretty small taking into consideration some other 4K projectors.
White is the primary color being used and frankly the only one which may seem slightly monotonous to some. Plastic is obviously the main material being used but it looks pretty sturdy even if not the highest of quality. Its surface is using a mixture of glossy and some short of textured parts which adds positively to its looks but nothing that will wow you obviously.
The UHD35 is using an asymmetrical design with the lens being placed on the right side of the front face with a small IR receiver siting just next to it. A completely white focus ring has been placed around the lens which is typical and fits the design and color of the rest of the body.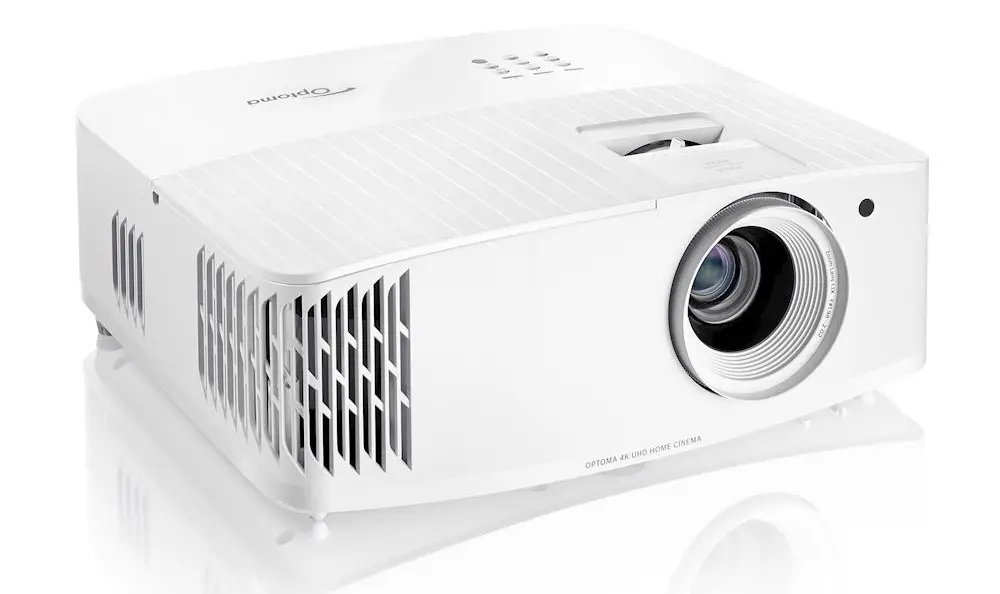 Ventilation is pretty good as the whole right side, as we look the projector from the front, is being used to let cold air in while on the left front corner there is where the hot air comes out. In general a pretty standard cooling solution that keeps the projector at normal temperatures.
On the top side, exactly above the lens, we find the controls for the zoom which gives the projector a 1.1x optical zoom. Also there is no vertical shift meaning that the UHD35, as with the UHD30 that it replaced, is a bit harder to initially position and doesn't offer the same kind of freedom we had seen in the UHD50X.
At the top side we also get the built-in controls which feature a pretty standard layout. An array of eight circular buttons is complemented by three LEDs on top indicating various projector functions with the first being the on/standby LED, the second being the lamp condition LED and the third the temperature LED.
The available buttons include a central Enter key that is surrounded by the up, down, left and right keys for menu navigation. The up and down keys also act as the keystone correction buttons while the left button acts as an input source selection and the right as a re-sync key also. Top left is the power button, top right the Info button, bottom left the main menu selector and on the bottom right we find the second IR receiver in case you plan on putting the projector on the ceiling.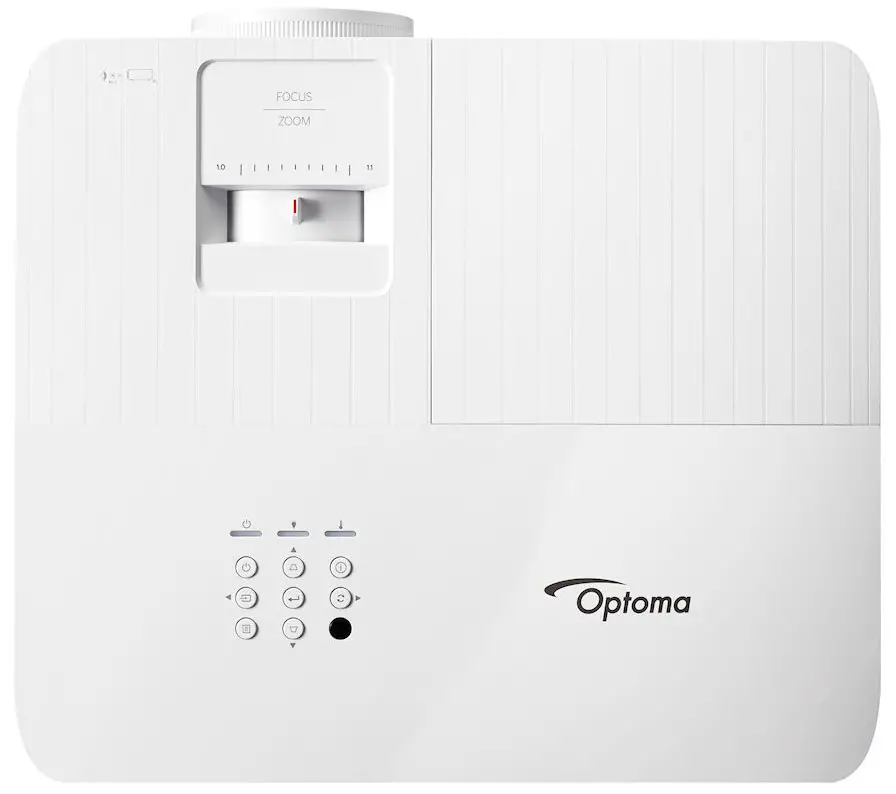 At the back we find all the connecting ports grouped together and we will talk about them in the appropriate section below. The UHD30 is using three, one at the front and two at the rear, tilt-adjustment feet in case you plan on putting it on a furniture and want some easy and fast placement calibration.
As for the lens that is being used, the UHD35 has a throw ratio of 1.5:1 ~ 1.66:1 with a projection distance of 47.64″ – 389.76″ for a 33″ ~ 300″ diagonal image size. From these numbers we see that nothing has really changed in the UHD35 compared to the UHD30 and still can be a trouble if you have a relatively small room where you plan on using this.
Optoma has officially rated the UHD35 noise levels at 26 dB and while this is not mentioned by Optoma this number usually refers to its Eco mode. If Bright mode is used this usually get closer to 30 dB or even higher depending on ambient temperature. Noise usually comes from two sources in these projectors. The cooling solution and the 4K pixel shifting technology. That's why usually these projectors are slightly louder than native 4K ones.
During our testing we found the UHD35 emitting almost the same amount of noise as the UHD30. It can be bothering for those that are very much sound sensitive and it really depends on you and how much you pay attention to it. From 4 feet away the projector was surely audible during quiet moments and a bit bothering to be honest but when action started we almost forgot about it entirely.
When it comes to the projector's lamp life we don't find anything out of the ordinary. A 240 watts lamp is being used that can give up to 4,000 hours in Bright mode which extends to 10,000 hours in Eco mode and even can go as high as 14,000 hours in Dynamic mode.

Lastly we should mention about the included remote which seems to be exactly the same that we saw in our UHD50X and UHD30 reviews. Its design, unlike most simple remotes, is more practical as it gets thinner in the middle for easier grip while its buttons are big enough and have a nice rubber feel to them making them easily distinguishable. The biggest advantage of the remote is obviously its backlight function which is very useful if you tend to use it in a complete dark environment.
As for it's functions it has buttons for all the basic features that you can use like brightness, contrast, keystone correction, input selection, user and image modes among others while for the most advanced settings you will have to use the projector's main menu. The funny thing is that there are three buttons that are not used indicating that Optoma didn't change anything and decided to use the exact same remote for this projector even if it has less functions than the remote supports.
Optoma went ahead and used exactly the same design for the UHD35. Same outer shell, same lamp and same lens. This meant that the unit came with all the strengths and weaknesses, as far as initial placement is concerned, as its predecessor. Built quality is good enough with the given price so no real complaints here.
Video Quality
Technology used
In terms of the technology that powers the UHD35 things haven't changed at all compared to Optoma's previous generation of gaming projectors. This means that under the hood we find a single 0.47″ 4K UHD DMD DLP chip from Texas Instruments that is responsible for displacing a full HD 1080p image in four different positions at very high speeds in order to produce the full 4K image that is very close in clarity and quality to a native 4K image.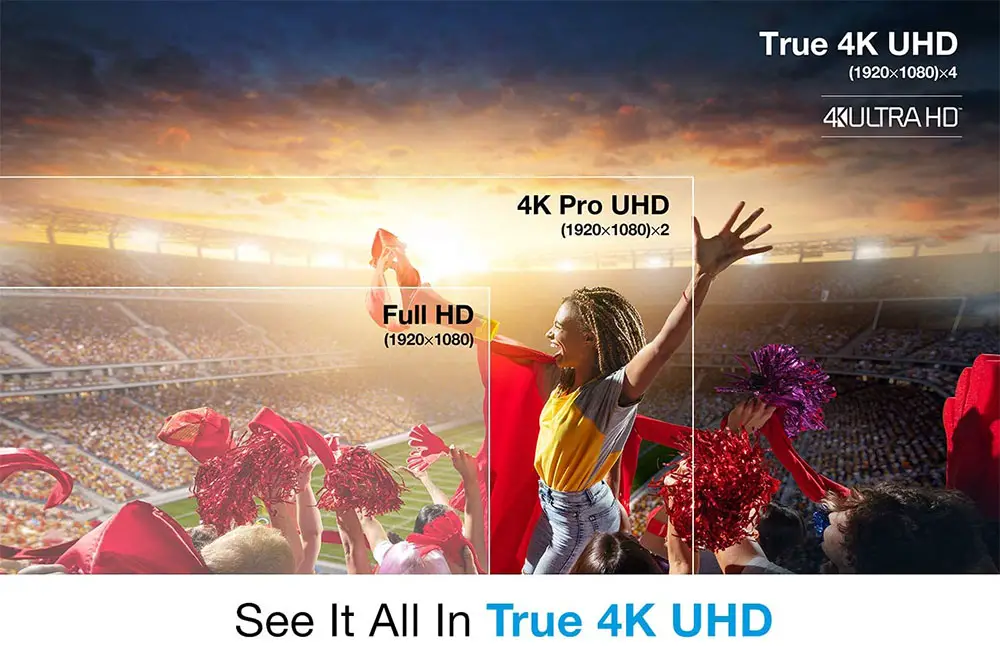 For those that don't know what pixel shifting is, it was created by manufacturers in order to bring down the cost of 4K projectors by offering similar quality at sub-$2,000 levels. Nowadays we have 4K pixel shifters that are even close to the $1,000 limit so compared to a $5,000 native 4K projector the price difference is huge.
These pixel shifting projectors are usually distinguished in two different categories depending the type of pixel shifting technology used. There are projectors that shift the image only in two positions and these use slightly larger chips and are a bit more expensive while those that use the 1920 x 1080 x 4 technology tend to be cheaper without any meaningful loss of quality.
In general if you are considering a 4K projector but you are unsure about going for a pixel shifting unit we would say that its main strength is offering very close quality to a native 4K model but at a fraction of the cost. So if you are worried about your budget, a pixel shifter is ideal and you get a lot of value for money.
If there is one weakness these type of projectors have is that due to the high speed of the shifting technology noise is always higher than native 4K projectors so it's always advisable to make a test hearing by yourself to determine if it bothers you or not.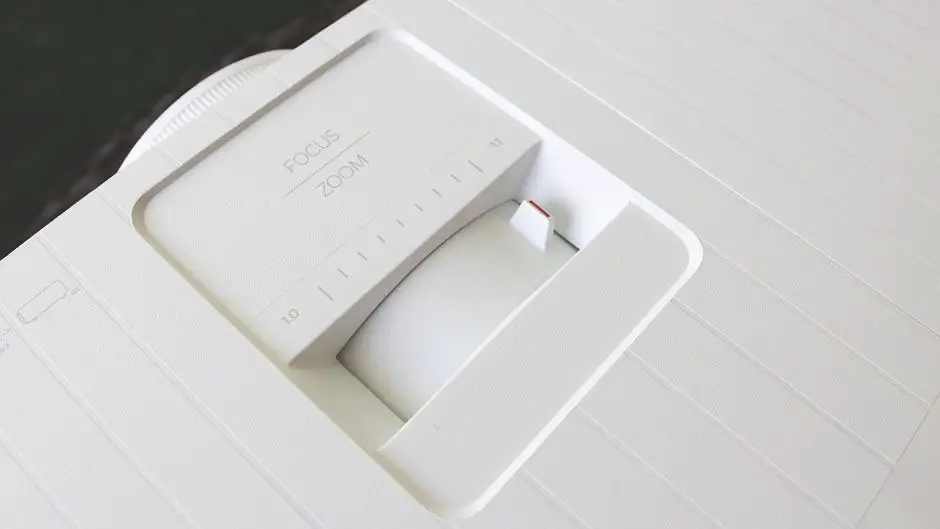 4K UHD / HDR Content
For this particular test we decided to try out the 4K UHD version of Mad Max: Fury Road and from what we saw the projector did a really good job at rendering even the tinniest of details. This is a very distinct characteristic of many of these low cost 4K pixel shifters. Their colors, black levels and overall contrast may be average depending the model but when it comes to 4K image resolution quality and rendering they are really impressive.
You could easily distinguish every small mechanical part in the cars and all their props. With their post apocalyptic look, texture composition and surface aging was more evident and the unit did great at showing all this information on screen. Clarity was evident across the whole screen and we didn't notice any artificial sharpening that could detract from the overall quality. Textures along with skin composition and imperfections were very noticeable and gave the image an almost three dimensional look.
In terms of brightness we are going to give more specific numbers in the appropriate section below but looking at Mad Max which is a particularly bright film we can say that the unit did a valiant job at portraying HDR in a way that will not disappoint you. As with any low cost projector, even more so when we talk about a gaming one, HDR brightness is not its major strength but even so we cannot say that we were expecting much more. In a moderate lit room the UHD35 will look great and it will be more than enough to satisfy your movie needs.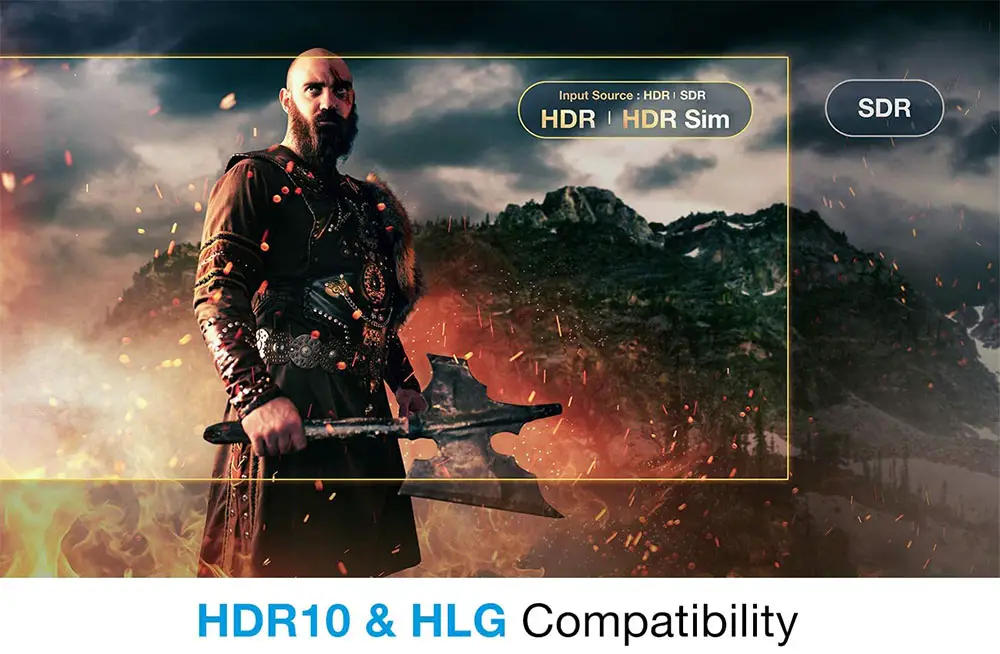 In terms of contrast ratio Optoma is rating the UHD35 at 1,000,000:1. This number may seem high but the general rule is that all these low cost projectors suffer from mediocre black levels and this one does not have any aces up its sleeve. The blacks are just ok for its category and very similar in performance to many other similarly priced projectors. If you are particularly picky with black levels then you shouldn't really be looking for a projector in this price as you will have to go much higher to get any meaningful improvement in this area.
When you are watching HDR content the projector will switch to the appropriate HDR display mode and from there you can decide which HDR picture mode you like the most. Optoma offers four different modes with Detail, Film, Standard and Bright the ones available. It's exactly the same setup Optoma used last year so no real surprises here. The differences between them didn't seem to be very big and we had more impactful changes by adjusting the HDR Strength setting rather than using any of these four HDR modes.
Lastly we should mention about the projector's HDR protocols support which is pretty standard among most projectors nowadays either cheap or expensive. As such we get the HDR10 which is the basis for 4K UHD playback along with HLG which is used for broadcasting. No Dolby Vision or HDR10+ here but with most projectors having limited brightness capabilities there is not much to be missed by these two.
Full HD / SDR / 3D Content
Obviously it's not all about 4K content so we also tried some 1080p material and as we always do we used our Blu-ray copy of Oblivion for this test. Again we found the projector being able to pump out many details even with the reduction in resolution. Color reproduction was good enough without any deeper calibration while gradients were mostly smooth and with natural tones. Once again the most notable weakness was its black level performance and overall mediocre contrast.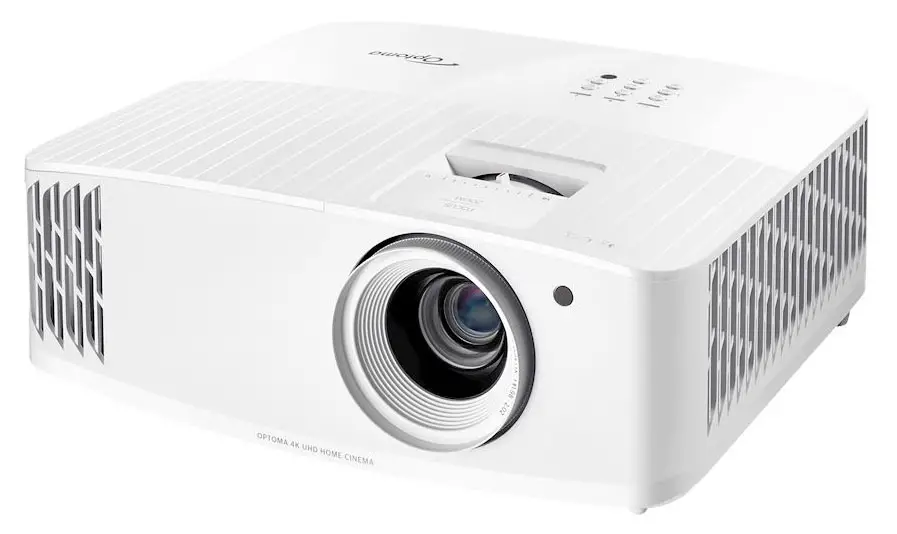 We did try out the BrilliantColor feature that Optoma offers and for it we would recommend a medium setting as higher values are mostly suited only for rooms that have excessive light.
The projector once again showed all the strengths and weaknesses you would expect from such a low priced offering. Good clarity and sharpness, accurate colors and nice gradients but with average black levels and mediocre contrast which is very characteristic of such 4K DLP projectors. When you get a projector in this price you should have certain expectations and by doing so you will certainly not be disappointed.
Lastly we should not forget to mention that the projector also supports 3D. This may be a dead format for TVs but it has certainly found its home with projectors. The UHD35 has no problem with 3D content and when the appropriate signal is detected the projector will switch automatically to the 3D mode. Obviously when playing 3D content brightness takes a hit and there was slightly more motion blur in certain scenes than what we would like but overall the experience was pretty good if you are still fond of your 3D collection.
Color Coverage
In terms of color performance the UHD35 is using the same 8-segment color wheel that previous Optoma projectors were using with two sets of red, green, blue, and white segments. There is no extra wide color filter included here as this we usually find in more expensive models but the projector with its RGBWRGBW color wheel still manages to support wide color gamut.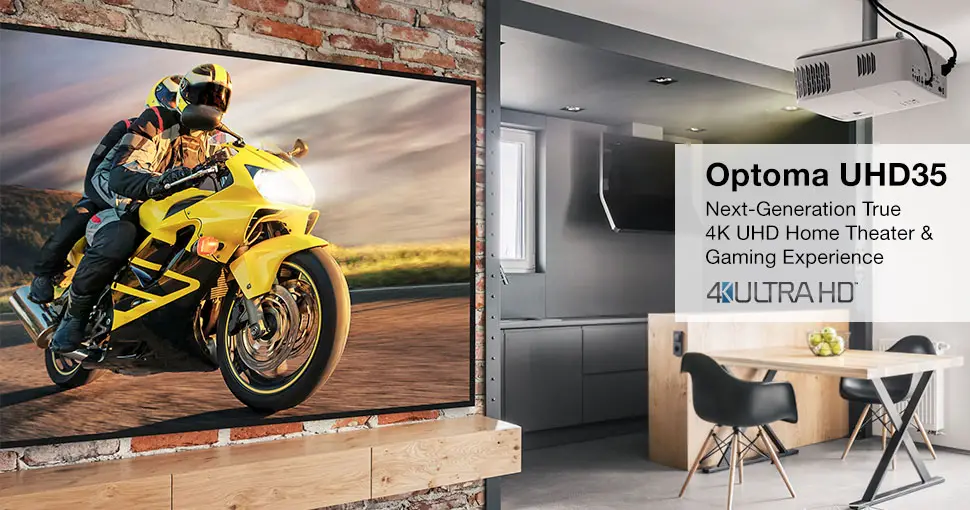 As we usually do, we will talk in more detail about the available color modes in our next section of the review but in terms of color performance and accuracy we would suggest you to use the Cinema mode as this gave us the best results in terms of brightness output, contrast, color gradients and realistic color volume without the need for any calibration making it the best out of the box option to choose from the available ones.
As a result the UHD35 can be ideal for those that don't want or don't care putting the extra effort to accurately calibrate the unit. But even if you do like to get the best out of it the projector has enough settings to improve upon what is already there for the best quality possible.
Now from what we saw the UHD35's color performance was very good and actually it felt like Optoma improved the oversaturated colors that were a bit distracting in the UHD30. They are a still a bit too much but improvement there is and is pretty obvious from the first moment.
One last thing to mention here is that as with all projectors that use color wheels there is a chance that you will be prone to see a rainbow effect which can be bothering to some. Not all people can see it and in our case we didn't see it but some small percentage do see it and can be really bothering so make sure you are not prone to this or at least make sure you make a test run before purchasing in order to determine if it is a problem in your case or not.

Brightness / Picture Settings
Next is our brightness test and it seems that this is one area where the UHD35 seems better with its 3,600 lumens than last year's models that were rated at 3,400 lumens. Although there doesn't seem to be any noticeable change in the hardware that would warrant this increase in brightness output we do suspect that Optoma may have opted to make the white segments of the color wheel slightly wider in order to allow more light through them and thus increase the overall brightness. But this is entirely our speculation and there is no evidence on what Optoma really did here.
Keep in mind that there are many factors that can affect brightness on a projector so the numbers we give are only for giving you a general idea of the projector's capabilities and yours may differ in the end. When watching SDR content the available modes include Bright, Cinema, HDR SIM, Game, Reference and a User defined. The other modes like 3D, HDR and HLG are used automatically if the appropriate signal is detected. Lastly there are ISF Day, ISF Night and ISF 3D for those interested in professional calibration.
As always we use the widest angle along with Bright mode in order to get the maximum brightness and in this case we got 3,565 lumens which is extremely close to its theoretical output and a very impressive number considering its price.
And while this may be the most bright it certainly is not the most accurate as it was slightly on the green side as it happens in most cases with the brightest mode. Cinema came in second with 1,622 lumens but had much more accurate colors to begin with while Game and HDR SIM were pretty close at 1,950 and 1,873 lumens respectively. Reference came in last with 850 lumens of brightness. From all the available options the Reference mode seemed the most accurate one but due to its very low brightness we wouldn't suggest it as the best one from those on offer.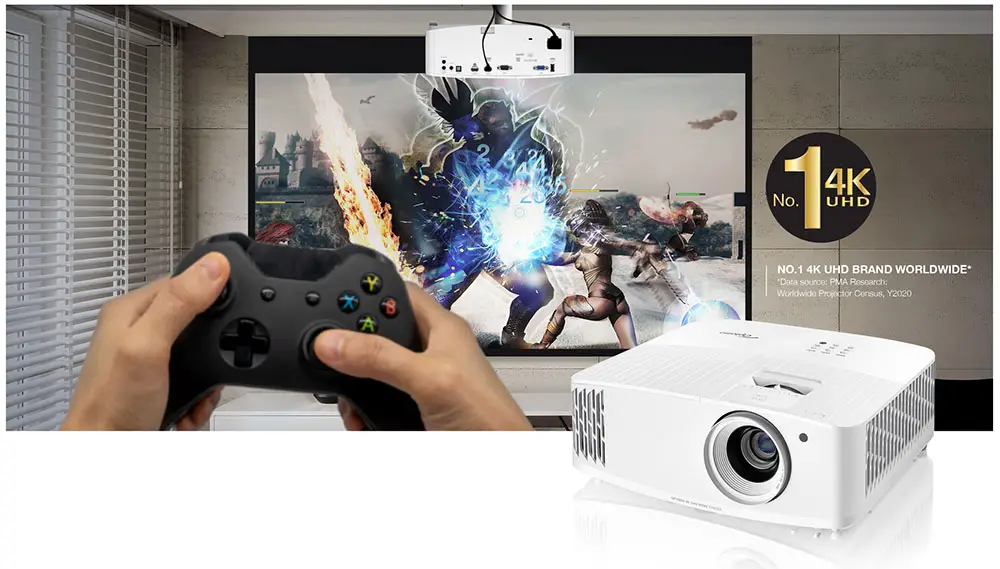 For HDR mode we got 1,203 lumens which was ok but you don't have much choice there as the HDR mode is engaged the moment it detects an HDR signal. As for SDR content we would recommend the Cinema mode as it combined the most accurate colors with very good brightness output.
Black Levels / Contrast
We have seen time and time again all these low cost 4K pixel shifters to have less than stellar black level performance and the UHD35 is not so much different than the rest of the bunch. You will have to go to a more expensive category in order to find a projector that can give you deeper blacks than what we usually find here. But things are not so bad as it may sound. Yes, blacks may not be as deep as some more demanding users would like them to be but they can still be considered stellar and in fact the UHD35 seems to offer slightly better blacks than what the UHD30 could last year.
But how much of a problem this is it really depends on the environment you will be using it in. The more light you add to the room the less this weakness will show. And since the UHD35 is advertised as a gaming projector it means that more than certainly you will have some ambient light in the room when in use so while the problem is still there it wont be so much visible.
Also while the projector is missing a true dynamic iris the available dynamic black mode can help a little with black levels and can certainly improve the image in a completely dark environment. Optoma claims an improved 1,000,000:1 contrast ratio but one thing that we did notice was that the fan of the projector would change speed depending on the how bright the lamp was which was a similar behavior to the UHD30. And with the projector being already a bit too loud due to the pixel shifting noise this change of speed may distract from the overall experience. It's not a huge problem, but one that should definitely be mentioned.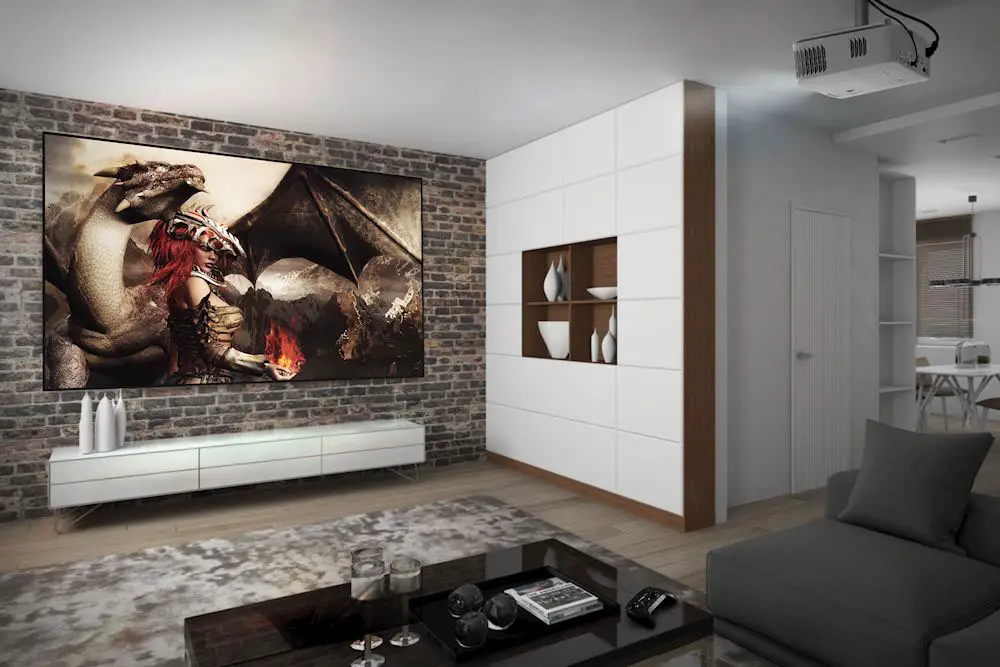 No surprises to be honest here. These cheap 4K DLP pixel shifting projectors always had problems with deep black levels and the UHD35 follows the same pattern. Don't expect to get much deeper blacks in this price unfortunately and it's something all projectors of this class have as a characteristic with small differences from each other.
Input Lag
With the UHD35 being a true gaming projector the input lag seems to be the most interesting part of our review (along with motion performance that comes next) since this section will interest most of those looking at getting such a unit for their gaming pleasure. Now we need to point out that this is probably the first time that a gaming projector really competes with most modern TVs in how low input lag they have. Because we have seen even the cheapest TVs from the big manufacturers offer as low as single digits input lag something that was impossible even for a true gaming projector.
And the UHD35 is one of these rare cases that the manufacturer provides actual numbers regarding its input lag and from what they have publicly released they claim that the projector can go as low as 4.5ms in 1080p@240Hz with Enhanced Gaming mode enabled. The highest number seems to be at 4K@60Hz with a still respectable 16.7ms. Now before we do actual take our own measurements we need to point out that these numbers are incredibly improved compared to last generation of Optoma's gaming projectors.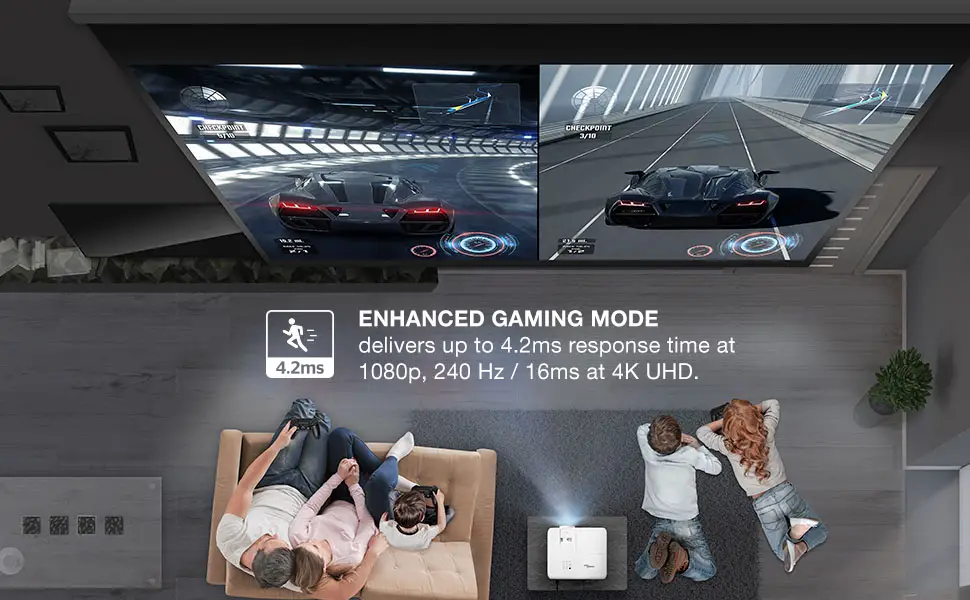 Now as far as our measurements we were able to get an input lag of 16.9ms at 1080p@60Hz which is almost the same as what Optoma claims. In 4K resolution at 60Hz input lag was also similar at 17.1ms which is extremely good and indeed very close to Optoma's numbers. We were not able to test all refresh rates that Optoma has provided but the numbers seem very consistent and we have no reason to believe that the rest of the numbers are not true either.
But to all the above there is a catch. And a pretty big to be honest. It seems that when you have a 4K signal and you turn Enhanced Gaming mode on the projector is turning off it's XPR pixel shifting technology in order to achieve this low input lag. This means that the resulting image you get is actually in 1080p resolution instead of 4K. Last year many fans were rightfully disappointed from Optoma as they were not clear about this but it seems that for their new generation of projectors at least they try to point this out in their promotional material.
Optoma's gaming projectors are still missing any kind of Variable Refresh Rate (VRR) technology either it be AMDs FreeSync or NVIDIA's G-Sync which could greatly benefit the next generation of consoles to alleviate any possible screen tearing.
For this review we connected our PS5 to the projector and used our copy of F1 2021 for a few laps around Imola. In all honesty we had a very smooth gaming session and even with the projector's limitation in 4K resolution we still got very fast response times and almost non existent lag. All our commands were registering extremely fast making such games that require quick reflexes a dream to play with the UHD35.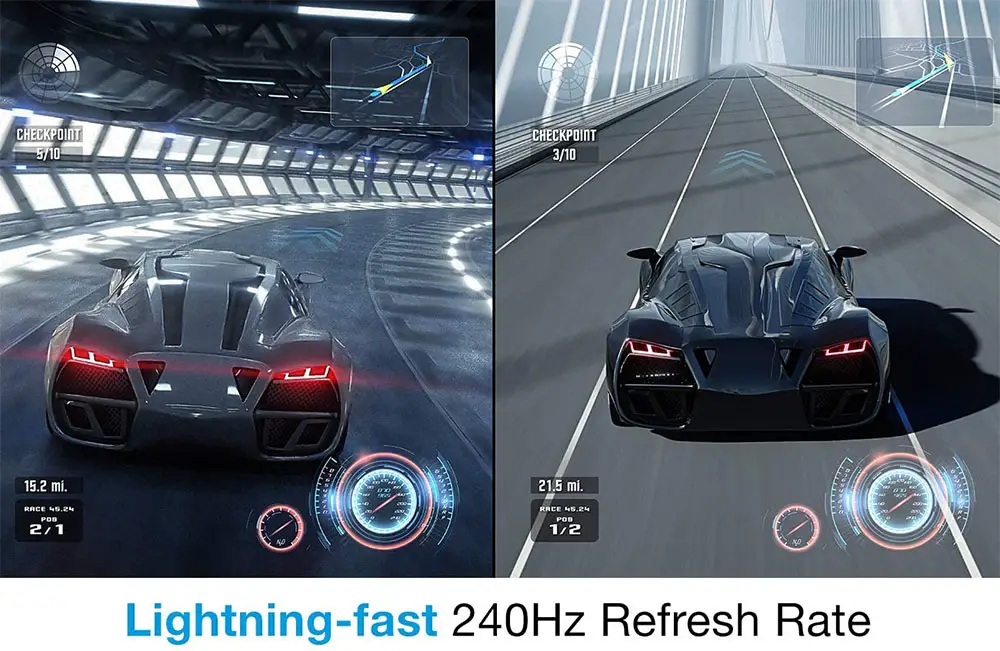 Motion Performance
Motion performance is the number one feature that is highly advertised for the UHD35 as according to Optoma this is a 240Hz gaming projector. But as it was last year with the UHD50X and UHD30, marketing material of this 240Hz refresh rate tells only half the truth.
First of all this high refresh rate can only be used with PCs as no gaming consoles can support such a high number. The PS4 and Xbox One X have certain limitations due to the HDMI 2.0 ports they use. As such the PS4 can do 1080p@60Hz while the Xbox One X can go as high as 1080p@120Hz. The new PS5 and Xbox Series X can go as high as 4K@120Hz which is cool but there is a problem. The UHD35 cannot do such a high refresh rate in 4K resolution, only in 1080p.
So to make things slightly clearer the UHD35 projector can do a maximum of 60Hz refresh rate in 4K or it can do 60Hz, 120Hz or 240Hz in 1080p resolution. While for many this may seem a little awkward it basically is the same limitation we saw in last year's models. At least this year Optoma made sure to make this a bit more clear in their promotional material.
In all honesty when we reviewed last year's models we had a hope that the next iteration of these units would include high refresh rate in 4K resolution also but this turned out not to be the case. Maybe technology was not mature enough to go through such a step but judging by the advancements we have, it will not be long before a true 4K gaming projector will make its appearance. The UHD35 improves a lot of things we saw in the UHD30 but its main weakness of not being able to achieve such high refresh rates in 4K is still there.

Ports & Connectivity
Optoma has been pretty consistent among their budget models and the UHD35 seems to be no different. Looking at the back of the projector we will mention everything from left to right.
First there is a USB Type-A that is only being used for powering other HDMI devices, a VGA input, an RS-232 port, two HDMI inputs, a S/PDIF connector, a 12V trigger for motorized screens and two analogue 3.5mm connectors, one input and one output.
Now we need to mention a few things here and first of all about the HDMI inputs. Unlike the UHD30 that came with one HDMI 2.0 and one HDMI 1.4 the UHD35 comes with two HDMI 2.0 ports both of them capable at supporting up to 4K@60Hz. There is no HDMI 2.1 and this is one of the reasons why the unit cannot support higher refresh rate in 4K resolution and its advertised 240Hz come only in 1080p.
Also for some strange reason Optoma removed the service USB port while the VGA and RS-232 ports have switched places. Everything else seems to have remained the same. While the omission of a HDMI 2.1 is limiting the actual capabilities of the UHD35 at least Optoma updated one of the HDMI to the better 2.0 version.
Let's hope that the next generation of these gaming projector will finally include HDMI 2.1 which could vastly improve on what they can actually offer in 4K resolution.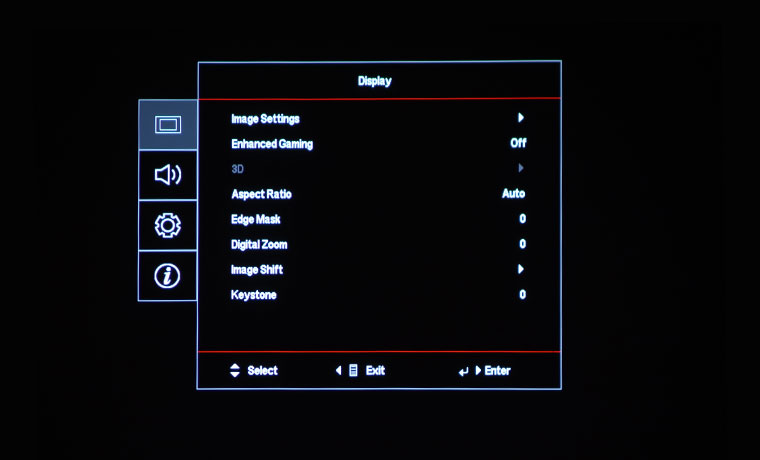 OS, Apps and Features
Last part of our review concentrates on the UI and extra features of the unit. The UHD35 borrows exactly the same menus and features from last year so once again we find a great many similarities here also. As with all the projectors of the same series this one is more focused on its image features and it doesn't come with any smart functionality. Its primary use is for gaming so there was no need to add anything else.
The main menu is separated in various categories depending on the purpose of each one and as such we find four main tabs on the left of the screen with Display, Audio, Setup and Info. In the Display tab you will find all the available settings and menus that has to do with image calibration like brightness, colors, contrast, aspect ratio, picture modes, display modes along with the various image technologies that Optoma has included and obviously the Enhanced Gaming mode which is the highlight of this projector.
The Audio tab include some very basic audio settings like volume, mute and turning on/off the internal speaker, the setup tab includes options for projection placement, lamp options, power settings and maintenance while the Info tab does what it says. It display various information on the projector like general projector information, lamp hours, resolution, color settings and display modes.
The menu layout is the same old design we have seen previously in Optoma projectors. Nothing has changed to it and still looks like an old fashioned menu from the 90s. We still hope for an overhaul of these UIs that most projectors refuse to let go even to this day.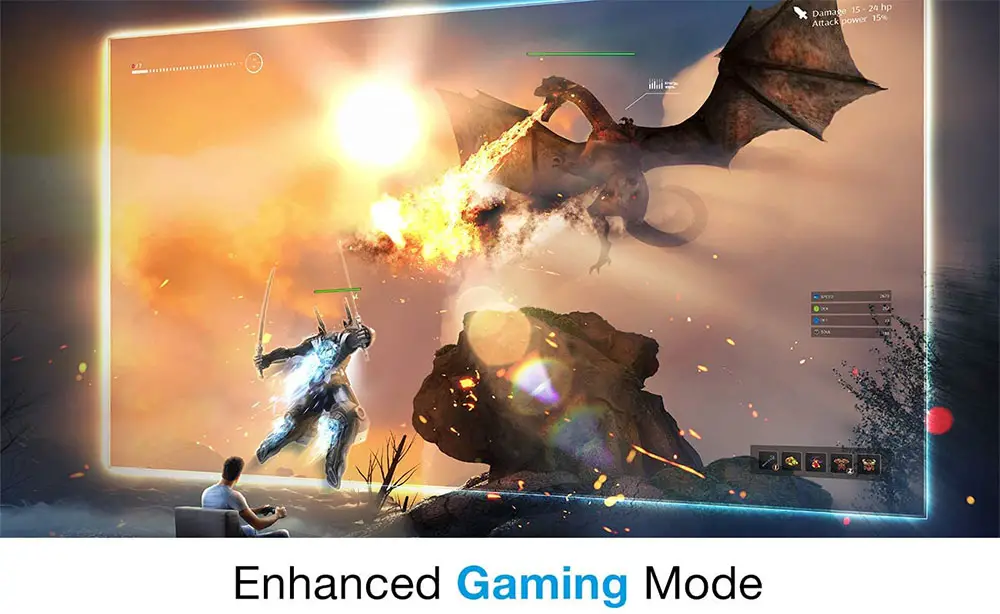 One interesting feature is what Optoma calls Wall Color Adjustment. With the "Wall Color" setting, you can alter the projected image based on the color of your wall in case you don't have a screen or if you plan on using it outdoors. With six options to chose from you can easily adjust for blackboard, light yellow, light green, light blue, pink and grey walls to get the most accurate color gamut.
All of Optoma's gaming projectors come with on-board sound and the UHD35 is no different. Now while many portable projectors usually go for a stereo setup the UHD35 is only featuring a single 10 watts speaker so don't expect anything extraordinary out of it. It can get loud but it misses the kind of quality that would accompany the image. It is enough for casual viewing or sports viewing but for cinematic immersion you better use some alternative.
One thing to note here is that the UHD35 is actually an upgrade here considering that both of Optoma's last year offerings came with only 5 watts speakers. You can consider this an upgrade if you want…
With so many similarities to last year we were not expecting to see any major differences in the extra features. The sound feels slightly updated due to the better speaker but other than that we get the same feature set of 2020.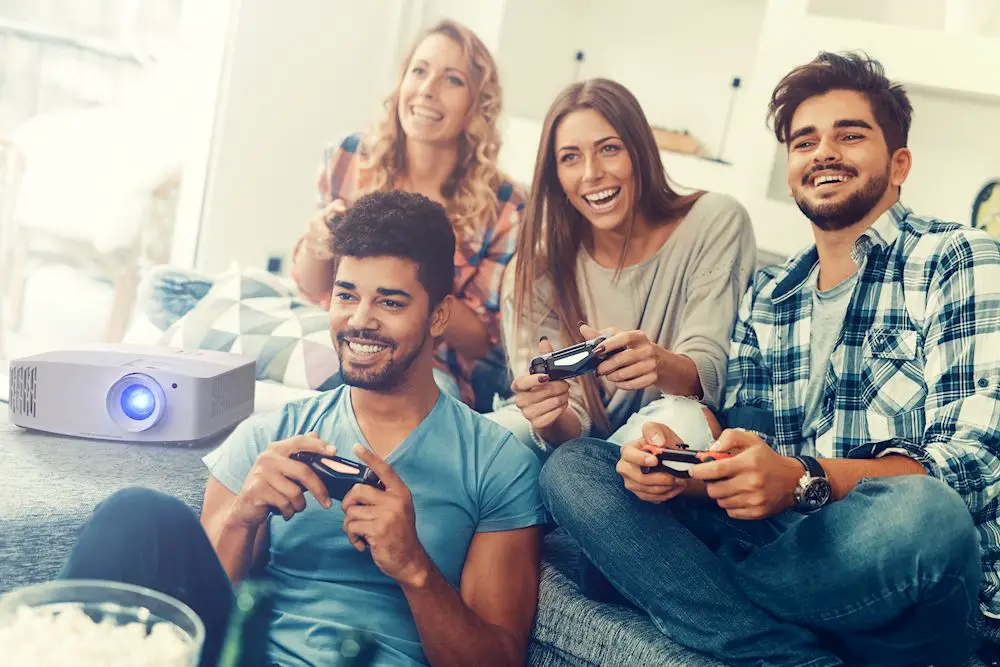 Final Thoughts
Optoma, for one more year, continues to offer sub-$2,000 projectors that were designed mostly for gaming but can be considered very good all around units. And from what we saw in the UHD35 Optoma decided to use their 2020 releases as the base for what we got this year. Basically the UHD35 feels like an improved UHD30 and if you consider we get it in the same price then we have something really good here.
So what are the differences between the UHD30 and the UHD35? The UHD35 seems to be slightly brighter but not in all cases, it comes with better black levels and better overall contrast, less saturated colors while there is a major improvement on the input lag measurements across all resolutions. There are now two HDMI 2.0 ports instead of one in the UHD30 while the on-board sound has been boosted with a 10 watts speaker instead of the 5 watts one the UHD30 had.
Are the above enough to warrant an update? From what we saw and from our tests we would have to say yes. It may not be a huge difference but Optoma managed to make improvements across the board and give us a projector that is better than the UHD30 in every way and come at the same low price as before which is an achievement by itself. For a price of only $1,300 you get a very good all around projector that can do very well in 4K resolution content and also boost your gaming experience with its game centric features.
On the downsides the UHD35 is exactly in the same boat as all the rest of these low cost 4K pixel shifters. HDR brightness is not as impressive as we would like it to be while black levels suffer a lot especially in a completely dark room. But this is something you will have to live with in this price range and no model from any brand improve much at this price. Also the projector's limitations when using a high refresh rate will disappoint a few but there is nothing that can be done until we start seeing HDMI 2.1 ports being implemented in these units.
Closing our review the Optoma UHD35 is more than a worthy projector. Either you are looking for a low cost 4K solution for your home theater or a more game centric unit the UHD35 can do great in both cases. It is still far from perfect but it has its merits and at this price you should not expect to find anything better.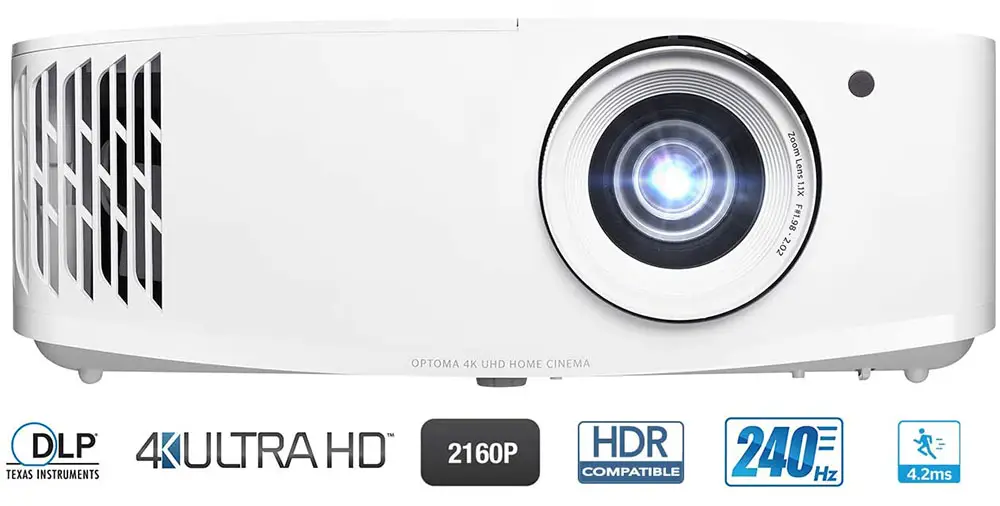 For more reviews you can check our dedicated 4K Projector reviews list or even look at our Product Reviews Table where you can find the brand and specific product you are looking for.
---
Cheapest Places to Buy :
*We are a reader-supported website. When you buy through links on our site, we may earn a small affiliate commission at no extra cost to you. Home Media Entertainment does not accept money for reviews.*
---
Optoma UHD35 Specifications