---
Cheapest Places to Buy :
---
There was a time, not very long ago, that in order to get an amplifier that would support all the latest features and also have 9 channels of amplification would cost you north of $1,000 at best with those supporting 11 channels costing even more making them unreachable for most people that wanted to create a good quality home theater. But as manufacturers try to stay competitive, prices are dropping to the point that now a 9 channels av receiver would cost you less than a grand making it more affordable than ever before.
One such av receiver is the one we will be reviewing here today from manufacturer Pioneer which produces home theater amplifiers for many years now and although in 2015 Onkyo bought Pioneer's Home Electronic division they have kept their branding and produced electronics under their name all this years. Today we will be looking a model belonging to their ELITE series which is supposed to be a top class lineup of av receivers that they produce every year. This lineup consists of 3 new models and we recently reviewed the VSX-LX503 which is considered the top choice in the series and got very good marks during our testing. Today we will take a step down in the ladder and check the next model which is a 9.2 channels receiver with a cost of less than $1,000 making it a very tempting offering in the av receivers arena.
Is the receiver worthy of the name ELITE and can it compete with the other brands that offer similar specs and price? Continue reading our Pioneer VSX-LX303 review to find out.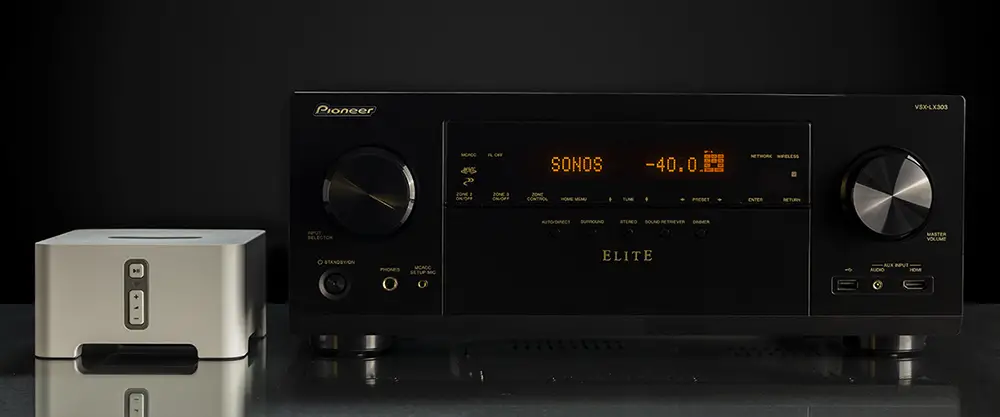 Design
The receiver will not win any rewards as far it's design is concerned as it has a rather uninteresting and forgettable design with straight lines and sharp corners. Probably the most interesting part is the golden colored letters as well as the brushed metal finish front panel something characteristic in all the ELITE series. The receiver has a size of (W x H x D) 17-1/8 x 6-13/16 x 14-9/16 inches (435 x 173 x 370.5 mm) and weight of 23.8 lbs. (10.8 kg) making it normal sized for it's category but you should always keep in mind to have enough breathing space where you plan to place it.
In the front panel we get a very familiar setup as most receivers follow the same pattern by positioning 2 big turning knobs at each side of the central display screen. The right knob for the volume and the left for the input selection. Under the right knob we get a USB port, an analogue audio input and a HDMI port while under the input selection knob we find the power button as well as the headphones and calibration microphone ports.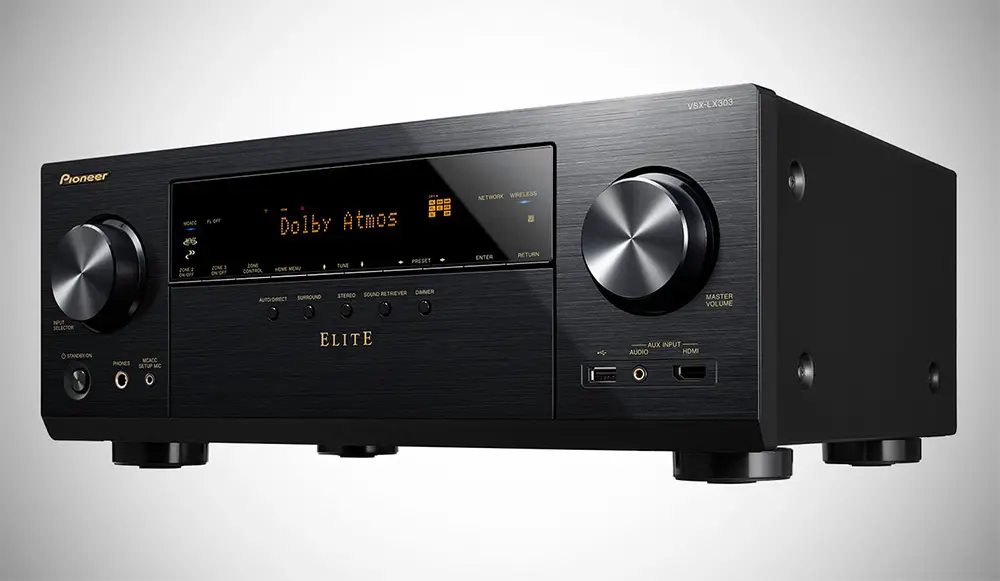 Under the central display screen Pioneer has positioned a very stylish thin line of buttons for zone 2 and 3 control, menu navigation as well as five round buttons for auto/direct, surround, stereo modes, sound retriever and dimmer. This summarizes the total of button controls at the front and as we said above the receiver offers a practical even if uninteresting design that is more or less what should be expected in this category.
Inside the metal chassis is what makes this receiver tick and here things become more interesting as we find a Digital Quad-Core 32-bit DSP courtesy of Cirrus Logic as well as an Aureus Floating-Point DSP from Texas Instruments. We also find 384 kHz/32-bit DACs with AK4458 (AKM) as well as the PCM5101 from Texas Instruments. Pioneer, being such a respectable manufacturer, knows how to create quality audio equipment and the VSX-LX303 reflects that.

The remote of the receiver had a very familiar look as it is exactly the same as the one we had seen in it's bigger brother, the VSX-LX503. The remote feels sturdy enough without offering anything out of the ordinary while it's buttons had a nice rubber feel, enough space between them to avoid wrong button presses but unfortunately we don't get any backlight function.
Buttons are grouped together according to their function and as such we find a group of input buttons at the top, a very characteristic rhombus shaped menu navigation in the middle, a big volume button sitting alone under it while at the bottom there are 9 playback and various functions buttons. In general we can say that the remote does it's job by being practical rather than offering anything fancy.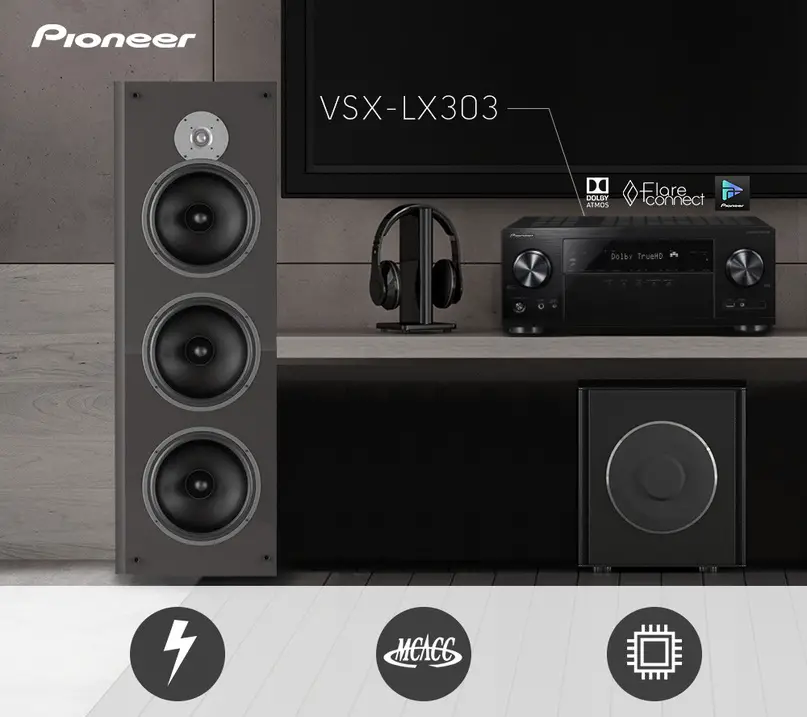 Audio Quality
The VSX-LX303 is a 9 channels av receiver with a power of 100 watts (8 ohms, 20 Hz-20 kHz, THD 0.08 %, 2ch Driven, FTC) per channel that may not sound very much if you have a big space but it is certainly enough for most usual home theater spaces. With the nine channels of built-in amplification the receiver supports a wide range of audio setups that start from the most simple 5.1 or 7.1 systems all the way to the Dolby Atmos or DTS:X enabled 5.2.4 or 7.2.2 setups with the use of height speakers and dual subwoofers. As per usual for our testing we go for a 5.1.4 setup in order to get the maximum immersion of the height layer.
Making all connections was very easy and after manually calibrating the speakers for balanced performance we chose the 4K UHD disc of Kong: Skull Island as our testing film for this review. Kong offers many scenes of visual extravaganza while the included Dolby Atmos track has the necessary oomph to push any kind of audio system to it's limits. Early on the film we see the expedition team fly trough a storm and here we get amazing immersion created by all speakers working together putting us right in the middle of the storm. Lightning strikes made the walls shake while the metal bodies of the helicopters were pushed to their limits in these extreme conditions.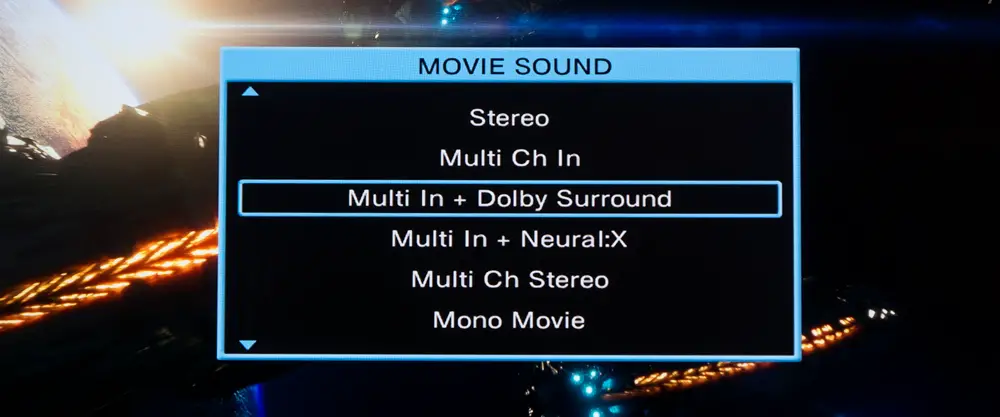 During on the island the initial bombing offered plenty of work for the subwoofer while the initial confrontation of the group with Kong proved to be an excellent scene for speakers shifting and channels separation as helicopters are flying all around the big ape trying to bring him down. Surround and height speakers worked in conjunction to create an expanded sound stage not only behind us but also above us and it's really a reference scene to try out.
And while the receiver created an amazing cacophony during the more busy scenes it was equally impressive during the more calm jungle moments where you could hear every small ambient sound with flying bugs, jungle sound effects and little details creating a very convincing experience. Dialogue was also very distinct and clear in the center channel both during calm and busy moments. The receiver performed so good that we ended up watching more of the film than we originally planned and this shows that you don't need a very expensive receiver in order to have a good and immersive, home theater experience.
The VSX-LX303 along with the latest audio formats comes also equipped with Dolby Surround and DTS Neural:X upmixing technologies that are able to take various audio signals that have no surround support and with various complex algorithms they turn them into a full surround soundstage. These upmixing features can enhance an audio format by creating more depth to the original mix but the end result depends very much on the quality and the type of the audio track but in no way it can reach the clarity and channels separation of a true surround audio track. But there are instances that the end result can be very good and it's certainly a feature worth trying.
Finishing with our movies testing it was time to try a few music tracks to see how the receiver can do as a music performer. Selecting a few FLAC music tracks and streaming them through the USB port the receiver gave a very good performance with distinct separation between the musical instruments, good sense of space and a great expanded sound field. As with it's bigger brother, the VSX-LX303 gave us a sense of balance between the different frequencies with strong bass, solid mid-range and energetic highs. We really loved what we heard and for a receiver in this price range made it even more impressive.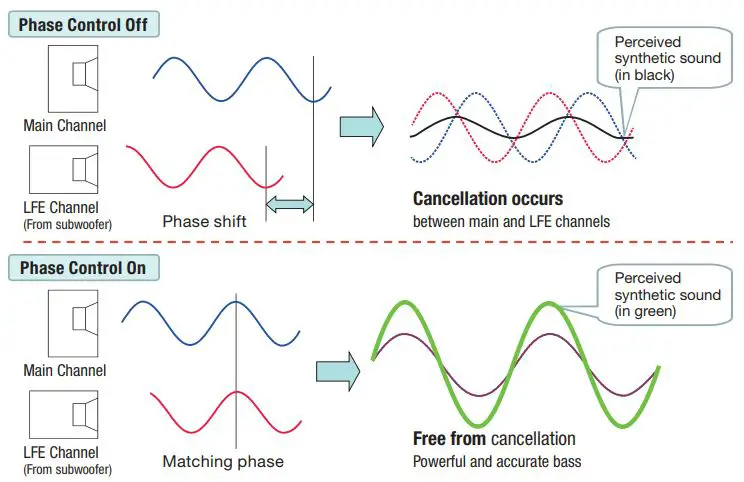 In addition to supporting all the usual audio formats we find today there is also Hi-Res Audio file playback that can be streamed locally through either USB or the network and supports up to 192 kHz/24-bit ALAC, AIFF, FLAC, WAV (RIFF) and 5.6 MHz DSD as well as Dolby TrueHD.
A couple of features that we found in the top ELITE offering we also get here that help to improve the acoustic result. The first one is called Phase control and what it does is to synchronize the subwoofer and main speaker channels because there is phase lag between the two that is caused by the bass management filter resulting in cancellation between the channels something that can affect the overall audio performance. With Phase Control bass is accurate and powerful as it stays in match with the main channel.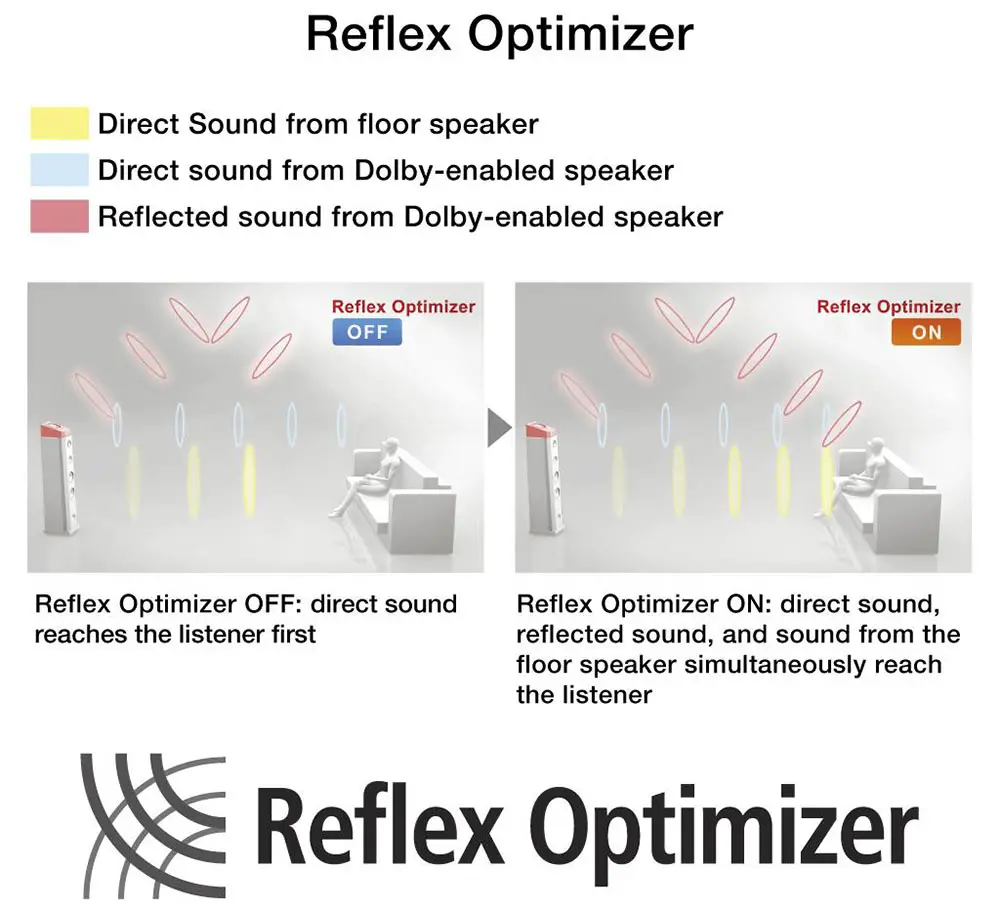 The second feature is called Reflex Optimizer and this one works when you have Dolby Atmos-enabled speakers in your setup. When these height speakers produce sound this comes in 2 types. High directivity sounds reflect off the ceiling while low directivity sounds reach our ears directly. This difference in their pathways create a phase shift making the sound feel a bit unnatural. The Reflex Optimizer, by using phase control technology, adjusts the shift and improves the localization of the sound image by aligning the frequencies with those of the floor speakers and as a result this creates the ideal reproduction environment.
Performance wise we have to say that the receiver left us with very good impressions similar to the ones we had during our testing of the higher VSX-LX503 ELITE receiver. Adequate power for small and medium sized areas, accurate channels separation and in general great audio quality reproduction are the characteristics of the Pioneer VSX-LX303.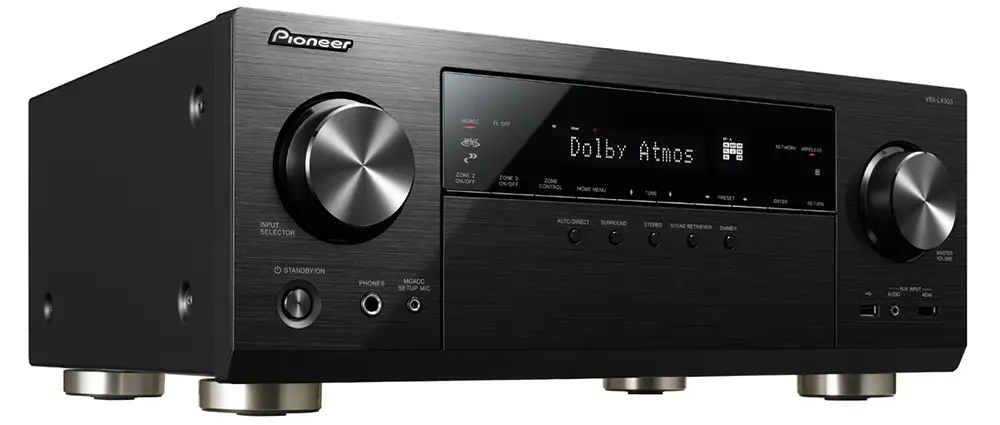 Inputs / Ports
With the VSX-LX303 we are looking at a middle tier av receiver and due to this it's natural that the amount of ports we would find would be fairly limited compared to some other higher tier receivers. And considering that even the higher tier VSX-LX503 left us a bit disappointed with the amount of ports that were offered we had low expectations on what we would get in this lower cost model.
In the front as we said above we get what is considered the standard as far as ports is concerned with a headphones jack, the calibration microphone port, a USB port, a stereo audio input as well as a HDMI input for connecting various sources like projectors, laptops and disc players. Turning the receiver in the back we find a total of 9 speakers connectors enough to go either for a 5.2.4 or a 7.2.2 audio setup if you want to use height speakers for Dolby Atmos soundtracks. There is also 6 HDMI inputs and 2 HDMI outputs and naturally all of them are HDMI 2.0/HDCP 2.2 capable which means they can support 4K resolution signals with HDR and Dolby Vision.

As for everything else we get 1 component video input, 2 composite video inputs, 4 analogue audio inputs, 1 dedicated phono analogue audio input, 1 coaxial digital audio input and 2 optical ones, 1 IR input and 1 output, 2 12V triggers, 1 USB port for connecting external storage, an Ethernet port for wired connection to the Internet, 2 pre-out/subwoofer ports, zone-2 outputs as well as the usual FM and AM antenna ports in addition to the dual WiFi/Bluetooth antennas.
Pioneer always seemed to be a bit shy on the amount of ports that they are including to their receivers but what is included is more than enough for the most usual setups. There are enough next-generation as well as legacy ports to create any setup you will ever need and although there may not be as much as some other receivers in the same category we can say that they are adequate at the very least.
OS, Apps and Features
Using the receiver for the first time you will have to go through a series of steps with the help of the included wizard in order to setup your system according to your needs. The on-screen user interface is simple and provide directions easy to follow even for those inexperienced. Once finished the built-in UI provide all features and menus in groups in order to be able to find easily what you need. There is also Pioneer Remote App that you can download for free and use your smartphone or tablet to control the receiver if you prefer this kind of control. The app is free and can work in both Android and iOS devices.
As is the normal in this day an age all the included HDMI ports support HDR10, HLG (Hybrid Log-Gamma), and Dolby Vision content as well as 4K (60p/4:4:4/24-bit), Wide Color Gamut (BT.2020), and HDCP 2.2 making it future proof in case you want to upgrade your devices to support the new protocols.
The VSX-LX303 comes equipped with Pioneer's audio calibration system called MCACC (Multi-Channel Acoustic Calibration System) that according to them was developed with the help of professional studios and in conjunction with the included microphone you can calibrate your system automatically by following the steps on the screen as it compensates for various differences in speakers positions, level and size. Although the system is very useful especially if you don't know how to manually make these calibrations we definitely favor Onkyo's AccuEQ calibration system as it offers more options and flexibility. We find Pioneer's system to lack a bit in features compared to some competitors.
The receiver also comes with a satisfactory list of online streaming services support that include Amazon Music, Pandora, Spotify, TIDAL, and Deezer Music as well as Internet Radio with TuneIn. Streaming locally can also be done through Apple's Airplay from a smartphone or tablet.
Expanding on the streaming and multi-room capabilities of the receiver we get FlareConnect which is a feature that lets you share audio from the network or external audio input sources. By using supported components and speakers you can experience audio playback across your home while music selection, speakers grouping and playback options can all be controlled through the Pioneer Remote App.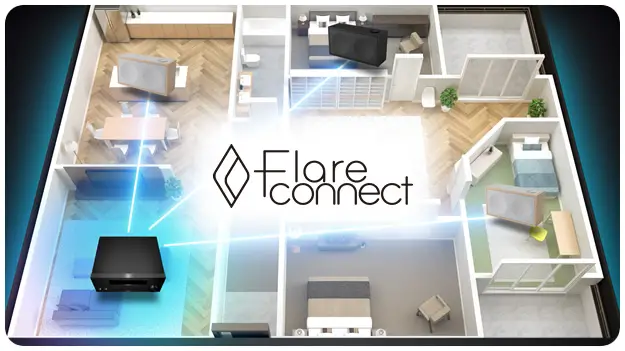 The list of streaming features continues with the inclusion of Chromecast which lets you stream your favorite music to your speakers by using a Chromecast enabled app through your personal device like iPhone, iPad, Android, Mac or Chromebook. Also voice control starts become a standard so the VSX-LX303 couldn't do without including support for Google Assistant so you can go completely hands free with the control of your audio system.
Finishing this long list we find DTS Play-Fi which can wirelessly stream audio content from any supported mobile device to the receiver or other supported devices and thus creating a multi-room audio ecosystem in your own home. And all controls can be done through the Pioneer Remote App for easy access.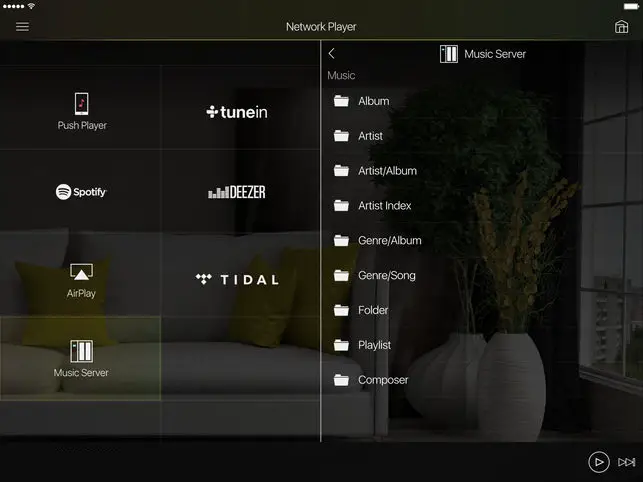 Final Thoughts
Closing this review we cannot but feel happy to see how things are improving in the lower tiers as finding a 9 channels receivers in such a low, sub $1,000 price was a dream just a few years ago making us wonder what we should expect in the years to come.
As for the VSX-LX303 the receiver managed to get good scores overall to leave us satisfy at the end of our testing. It managed to give an impressive performance both during our movie and music testing while it packs enough features for both online as well as local streaming as our current times demand. It also supports all the new generation of object-based formats as well as up-mixing surround technologies. And in all the above you can add the very affordable price in order to create a very tempting choice.
With 100 watts of power the receiver may be good for small or medium sized rooms but it may be lacking a bit if you have a big home theater area in which case you will need to go for a bigger model. Also Pioneer seems to be a little hesitant to place more ports into their models as some receivers at the same price range tend to offer more. Also the remote is not offering any backlight function which could be very useful in low light environments.
In the end the Pioneer VSX-LX303 is a very respectable 9 channels receiver that will definitely offer you many hours of home audio entertainment and this without having to spend a huge budget. If you want quality immersion at an affordable budget then this receiver should definitely be one for consideration.
For more reviews you can check our dedicated 9 channels 4K AV Receiver reviews list or even look at our Product Reviews Table where you can find the brand and specific product you are looking for.
Also don't lose the chance to subscribe to our Newsletter and gain exclusive privileges.
---
Cheapest Places to Buy :
---
Specifications
Amplification : 9.2 channel AV Receiver with 100 W/ch (8 ohms, 20 Hz-20 kHz, THD 0.08 %, 2ch Driven, FTC)
Video Features : Ultra HD Pass-through with HDCP 2.2 (4K/60p/4:4:4/24-bit, 4K/24p/4:4:4/36-bit, 4K/60p/4:2:0/36-bit), HDR10, HLG and BT.2020 Wide Color Gamut Signal Pass-through, Dolby Vision Compatible, Ultra HD Upscaling (1080p to 4K), 3D Ready (Blu-ray Disc, Broadcast, and Games), Deep Color (36-bit), "x.v.Color"
Audio Features :  Dolby Atmos, Dolby Surround Upmixer supports DTS Formats, DTS:X, DTS Neural:X Upmixer supports Dolby Formats, Reflex Optimizer, Dolby TrueHD, Dolby Digital Plus, DTS-HD Master Audio, DTS-HD High Resolution Audio, DTS 96/24, DTS-ES, DTS Express, DSD Disc (SACD) Playback via HDMI (5.6, 2.8 MHz/2 ch, 2.8 MHz/5.1 ch), Audio Return Channel (ARC) on HDMI, MCACC Auto Room Tuning with Phase Control, Subwoofer EQ and Multi-point Standing Wave Control, Advanced Sound Retriever (2ch), Advanced Surround Modes
Hardware : Digital Quad-Core 32-bit DSP (Cirrus Logic) + Aureus Floating-Point DSP (TI), 384 kHz/32-bit D/A Conversion with AK4458 (AKM) & PCM5101 (TI)
Home Network Features : FlareConnect for Multi-room Audio, Chromecast built-in, Works with the Google Assistant, DTS Play-Fi with Pioneer Music Control App, Apple AirPlay Certified, Internet Radio with TuneIn, Hi-Res Audio File Playback via USB/Network, Up to 192 kHz/24-bit ALAC, AIFF, FLAC, WAV (RIFF) and 5.6 MHz DSD, Dolby TrueHD
Online Services :  Amazon Music, Pandora, Spotify, TIDAL, and Deezer Music-Streaming Services Ready
Convenience Features : Powered Zone 3/Zone2, Dual Band (5 GHz/2.4 GHz) Wi-Fi Built-in, Bluetooth Wireless Technology (Version: 4.1 + LE, Profile: A2DP 1.2/AVRCP 1.3, Codec: SBC/AAC) Built-in, Pioneer Remote App Ready for Multi-room Entertainment Control and Network Streaming, User-Friendly GUI with System/Network Setup Menu, Auto Power Off in HDMI Standby Through, AM/FM Tuner 40 Presets, Sleep Timer, User-Friendly Simple Remote Control