ProScreenCast SC01
Reviewed at $69.00
Product Name: ProScreenCast SC01
Product Description: 4K Wireless Display Adapter
Design / Hardware -

9.5/10

Remote -

9.2/10

Playback performance -

8.2/10

UI, Content and Apps -

9/10

Price / Quality -

8.5/10
Summary
Reviewed at $69.00
Pros
It supports 4K@60Hz with HDR signals
Solid connectivity no matter the casting feature
Small and light device
Very simple and easy to understand UI
Cons
4K quality lacks compared to source
Average motion performance
Short USB cable
A bit pricey
---
Cheapest Places to Buy :
---
Most middle and higher tier TVs come with a huge list of extra features and online functionality in order to cover all needs. On the other hand, most lower tier and budget friendly units are stripped of most, if not all, such features so you are forced to use 3rd party devices to cover a specific need. And for this reason in our ProScreenCast SC01 review we will be looking at such a device and test it to see if it can do what it claims to.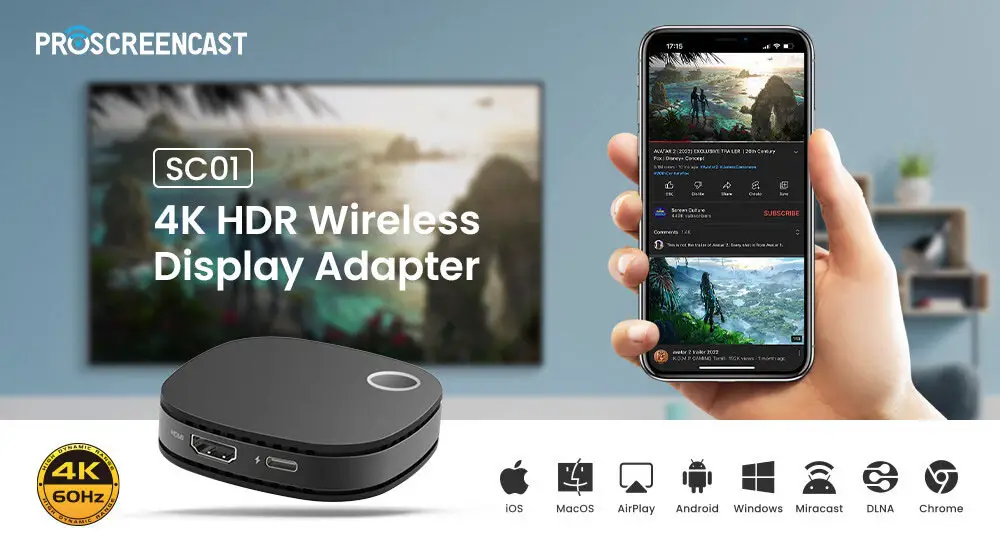 The ProScreenCast SC01 is an HDMI wireless adapter with its sole purpose being to mirror the screen of your mobile device or computer to the TV. So basically it's a screen casting device that does what similar tech from all smart TV manufacturers do. Others call it mirror casting, screen casting or Multi View as each brand use their own name for practically the same thing.
So let's see what this little gadget is all about. The ProScreenCast SC01 is a small screen casting adapter that connects to the TV by HDMI and can, through a wireless signal, project any device to the TV itself. It claims to support up to 4K resolution at 60Hz with HDR, supports multiple operating systems, has remarkable low latency and can switch to either portrait or landscape modes. Other features include Airplay, Miracast and DLNA.
Screen mirroring may be a standard in many smart TVs but with low budget units missing any of these features the ProScreenCast SC01 can really cover this basic need. Being able to do 4K@60Hz seems indeed an impressive claim, so can this little device do what it is meant for? Let's find out.
Design / Hardware
The ProScreenCast SC01 is a very small and light device, so much so, that when we placed it in our hand we thought it was an empty plastic box or something. It is that light!
Its design is very nice and carefully constructed. No excessive or unnecessary parts. Curvy corners and an extremely low profile complements the dark plastic outer shell. We measured the unit to be 72 x 72 x 17 mm with a weight of only 50.7 gr making it easy to connect and place it practically anywhere.
With such a small and light design the ProScreenCast SC01 has no problem to even hang in the air from its cables if you have no surface to place it on without stressing the ports at all.
At the top there is a single circular button with a very subtle light LED ring around it. At one side we find the connection ports and from the looks of it we get a pretty straightforward layout here. A single HDMI 2.0b for connecting it to the TV is available while a USB Type-C is next to it for powering the unit. The USB port can be either connected to a free USB port, if your TV has one, or to a 3rd party USB charger. The choice is yours and both ways will work just fine.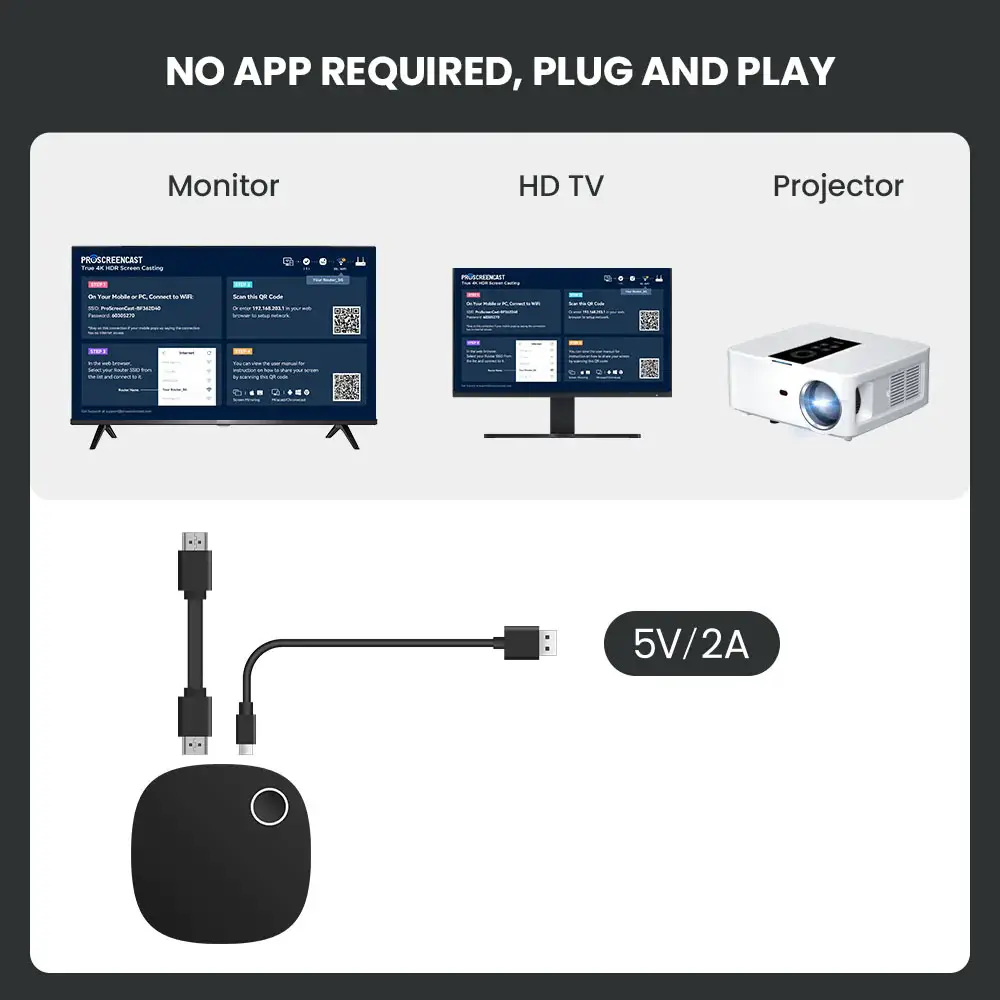 The adapter comes with a built-in WiFi module that can connect to both 2.4G and 5G networks while it supports the 802.11 a/b/g/n/ac standards.
We don't have any further information about the hardware at hand but for such a small device that can do very specific things we don't think we need anything more.
Remote
The adapter does not come with a dedicated remote and to be honest it doesn't need one. All options and settings can be changed from your mobile device once you connect it to the adapter. Keep in mind that depending what device is connected to the adapter you will see different settings available.
For example when we connected our Samsung smartphone in the browser we saw a pretty long list of settings available something that was not available in our laptop's browser. So don't expect to see the same settings across all devices and this has to do with what features each device supports.
Playback performance
Now we reached the most important part of this review. How does the ProScreenCast SC01 perform and if it can do what it claims to. In order to determine what kind of signals the SC01 could send to our TV we connected it through an HD-Fury VRROOM which gave us very detailed info of the signal our Sony A90J was receiving.
So for our first test we connected an ASUS laptop we have at hand. This is not a very powerful one but with an Intel Core i7 CPU and 8GB of RAM it has very respectable performance. It can even playback 4K videos although these show only in 1080p as its screen cannot support anything more.
The first thing we noticed through the HD-Fury's detailed info was that we were indeed getting a 4K resolution signal at 60Hz which is exactly what ProScreenCast claimed. So our next step, after connecting our laptop to the adapter, was to playback some videos to see how the quality was. For that reason we playback a few videos we found on Youtube that were in 4K with 60fps.
Now one thing to keep in mind here is that Youtube wouldn't allow us to playback HDR content as it didn't recognize our laptop as being capable of that. So we were getting only options for 4K videos but not HDR.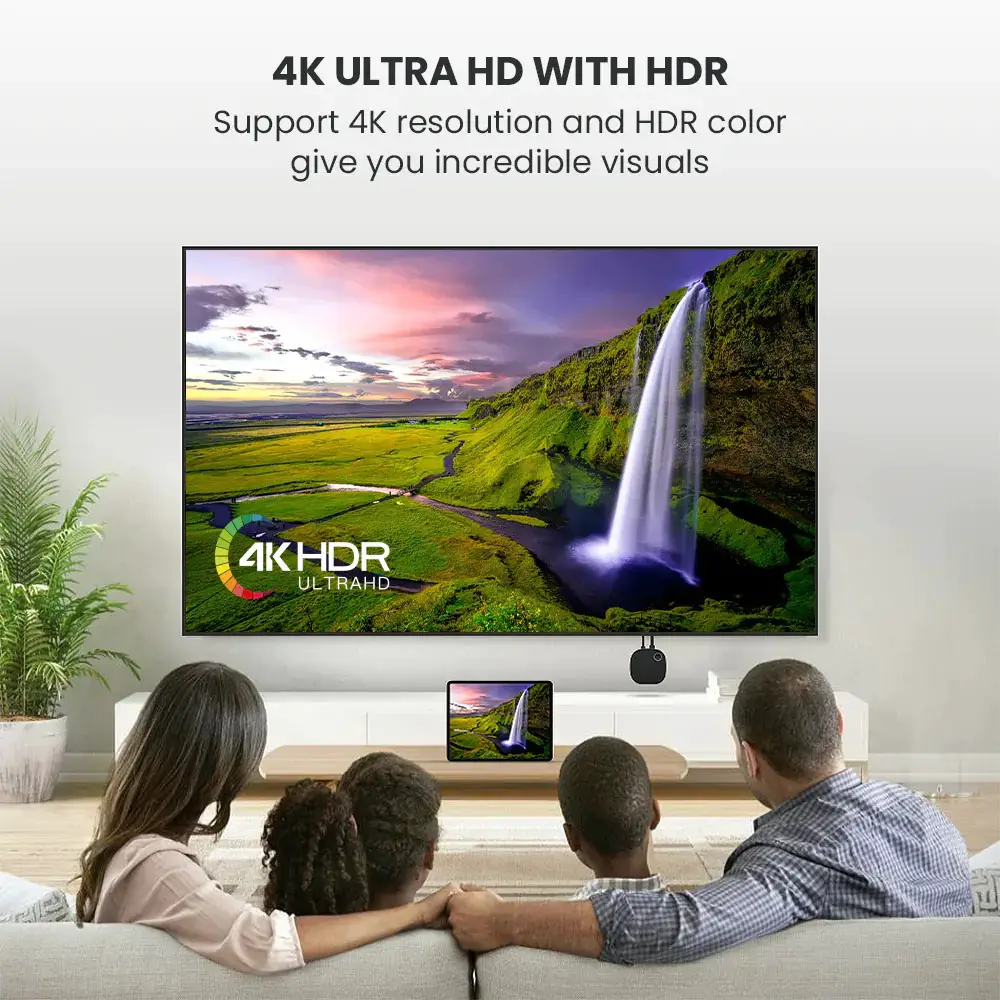 We tried a couple of different ways of connecting the laptop to the SC01. First through Chromecast and secondly through the Windows 11 Miracast feature.
First we tried Chromecast and concerning the videos we did try there are two things we noticed. First of all the quality of the images. While the resolution in all the videos we tried was indeed 4K it is the quality of the image itself that was suffering. Comparing the actual Youtube video with the casted video on our Sony A90J did show a very notable difference. There was a very visible downgrade due to the the more limited bandwidth and with fast camera movements macroblocking was far too obvious.
The second thing we noticed was the stuttering of the image. It was not to the extend to be overall frustrating but compared to the butter smooth motion of the 60fps video on the laptop screen the casted video on the TV would show very notably stutter no matter what we tried. But as we said if we wouldn't keep looking at the laptop screen the motion on the TV would be described as acceptable but certainly not on par with the source material.
Next we tried the Miracast feature of Windows 11 and we did notice some differences here. What was the same was the quality of the image. The 4K resolution was there but the quality was certainly not of 4K levels with lower detail due to more limited bandwidth and some minor macroblocking from time to time depending the content.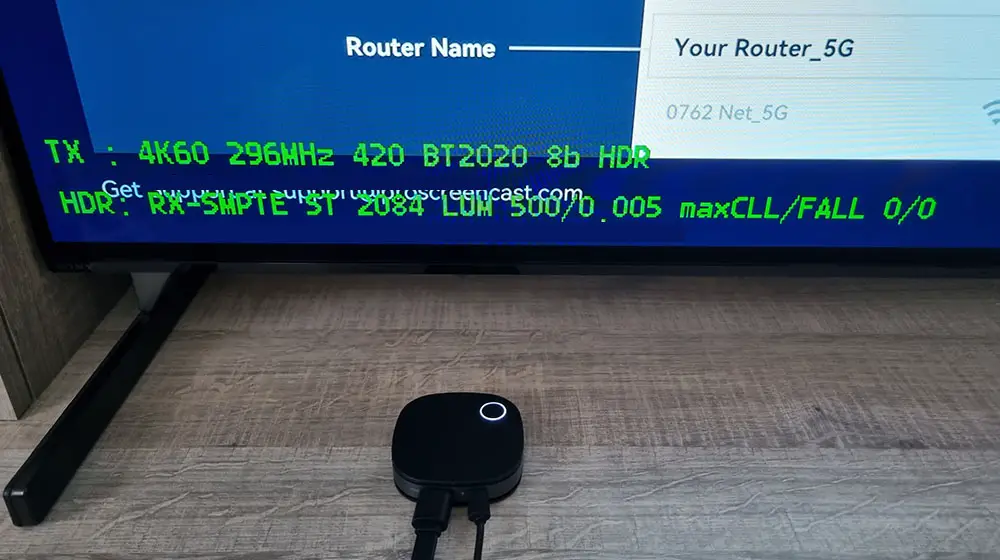 But what seemed to be better with Miracast was the motion performance as the videos were notably smoother now. They were still not on par with the source 60fps video but the stutter was far less notable and overall motion was more pleasant to the eyes. So it seems that the method of casting plays a big role on the quality of the final image you will get on your TV.
Next test was by connecting our Samsung Galaxy S21 to the SC01 adapter and subsequently to the TV itself. The Samsung smartphones call their screen casting feature Smart View, but this is basically the same function with a fancier name.
Now the first thing we noticed is that in contrast to our laptop, the SC01 was indeed sending a 4k@60Hz signal to the TV but this time it was also in HDR. So the device can indeed do 4k@60Hz with HDR as it claims to, but for this to happen the source device must natively support it.
As for its actual quality our findings were not very far from what we observed during our laptop tests. This time Youtube would allow us to playback content in HDR format and the image we got on the Sony A90J was indeed 4K@60Hz with HDR. We confirmed this with both the HD-Fury VRROOM and the info screen of our Sony TV.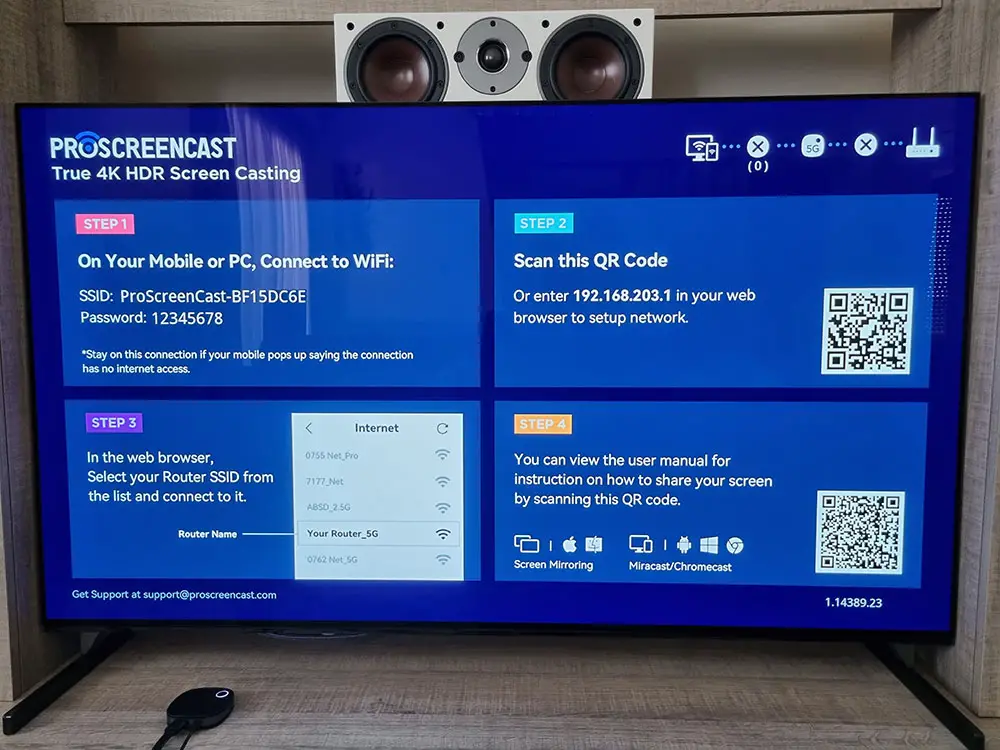 As for the actual quality, we got more of the same. The 4K images were visibly suffering from low bandwidth as a lot of details were lost while macroblocking was again visible in many instances. In terms of motion performance we would say that it performed very similar to the Windows Miracast feature. Smother than Chromecast but not as butter smooth as the original video.
One last thing we need to mention is the latency of the adapter. There is some visible delay between the source material and the casted images but the difference is extremely small and certainly is nothing major to talk about. The latency we measured in our test was about 13ms which is almost the same as ProScreenCast claims it to be.
We should also mention that in the settings of the adapter, when we connected it to our Samsung smartphone, there were two latency options, Video and Game, depending what you will be using it for.
Overall in terms of quality the adapter is not suitable for hardcore use. If you seek to have similar quality to the source material or hardcore gaming is your thing the SC01 will not do. On the other hand for casual use, either it is broadcasting, sports or movies in general, if you don't care so much about the quality of the casted video or you need it for office work like presentations or something similar this adapter can do real wonders.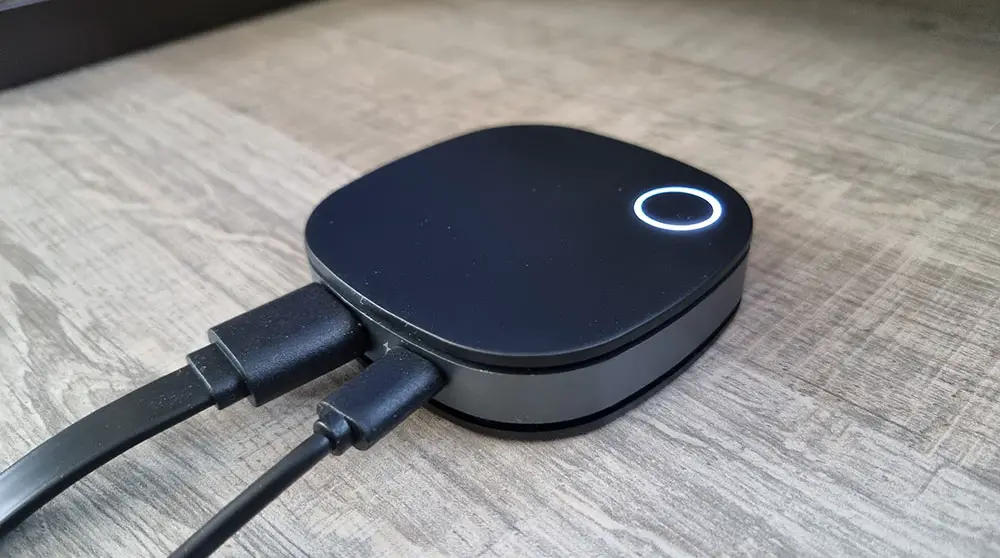 UI, Content and Apps
The main UI screen of the ProScreenCast SC01 is very simple and easy to comprehend. It describes with very simple words the four steps you need to follow in order to connect the adapter to your mobile device. If you follow them to the letter you will have no problem connecting any device to it in just a few seconds. It's that easy.
On the top right corner the UI provides a few more information including the local network the adapter is connected to, if it is a 2.4Ghz or a 5Ghz network and if a mobile device is connected to it. Simple and easy to understand.
There is nothing else here, the UI is kept simple and all other settings are visible only through the browser of your mobile device.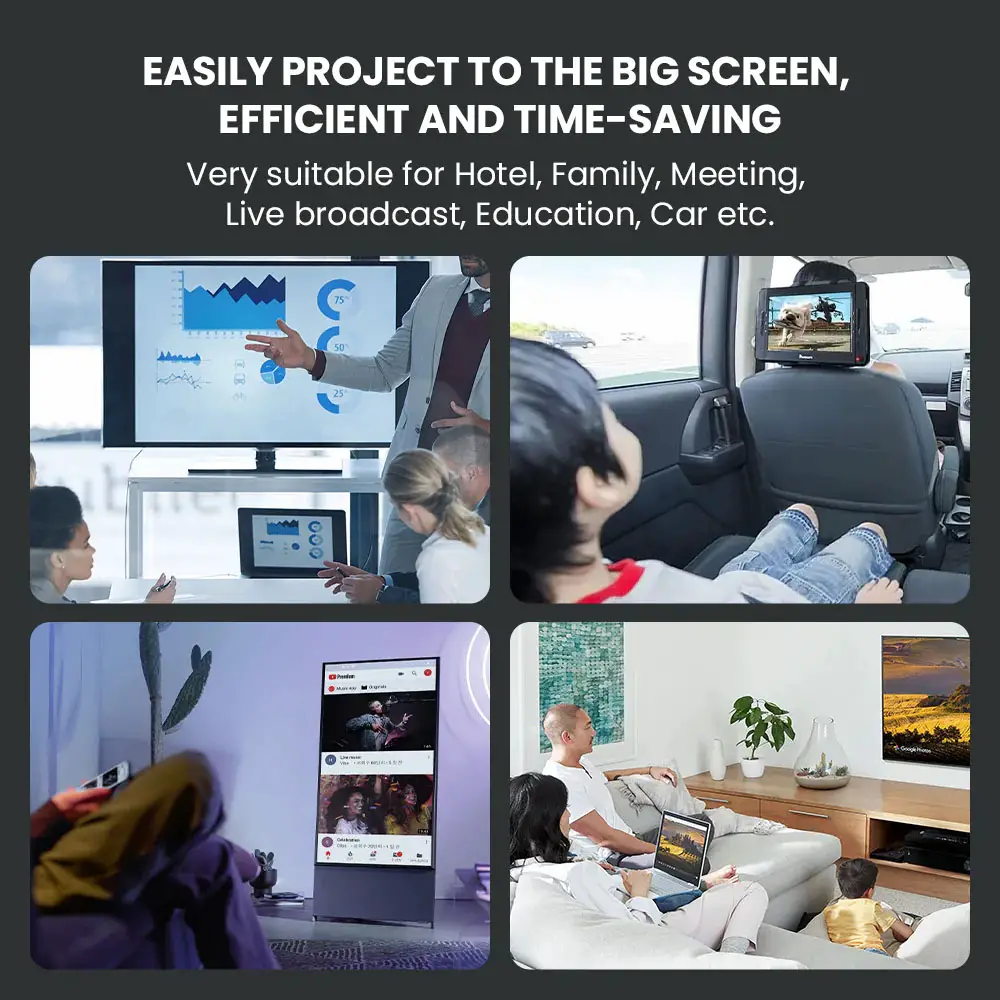 Final Thoughts
We can see how the ProScreenCast SC01 can be a very handy device in various situations. With many lower tier TVs being stripped of any smart features the SC01 can fulfil this small but in certain situations very handy and practical feature. At $69 we cannot say it is the cheapest of them all but if you really want a screen casting device that will offer respectable performance and as little frustration as possible then this one should be on your list.
What we liked was its extremely small size and weight making it easy to connect and place literally anywhere, even have it hanging in the air. Its UI is as simple as it gets with easy to follow steps and compared to other adapters, we found its connectivity very easy and stable no matter the mobile device we tried. The adapter can really send 4K@60Hz images and if the connected device supports it, it can even do HDR. Overall support is extensive and multiple OS will indeed work with this one.
On the downsides, the most obvious is the image quality. You may do get a 4K with 60Hz image but in no way it can compete with the original source material. Also motion performance, from what we saw, vastly depends on the way the casting is done. Chromecast fared worse in our case while Miracast was visibly better. But no matter what we tried the motion you get will never be as butter smooth as the source material. As for everything else we would definitely like a longer USB cable because if you plan to use a 3rd party USB charger the one supplied is far too small. And lastly at $69 this is surely not the cheapest casting adapter on the market.
Closing our review we can say that the ProScreenCast SC01 left us with positive feelings. Its image quality and motion smoothness is not meant for hardcore users that seek the absolute best quality but for more casual applications and everyday use it is more than sufficient and will do what is was made for with relative ease.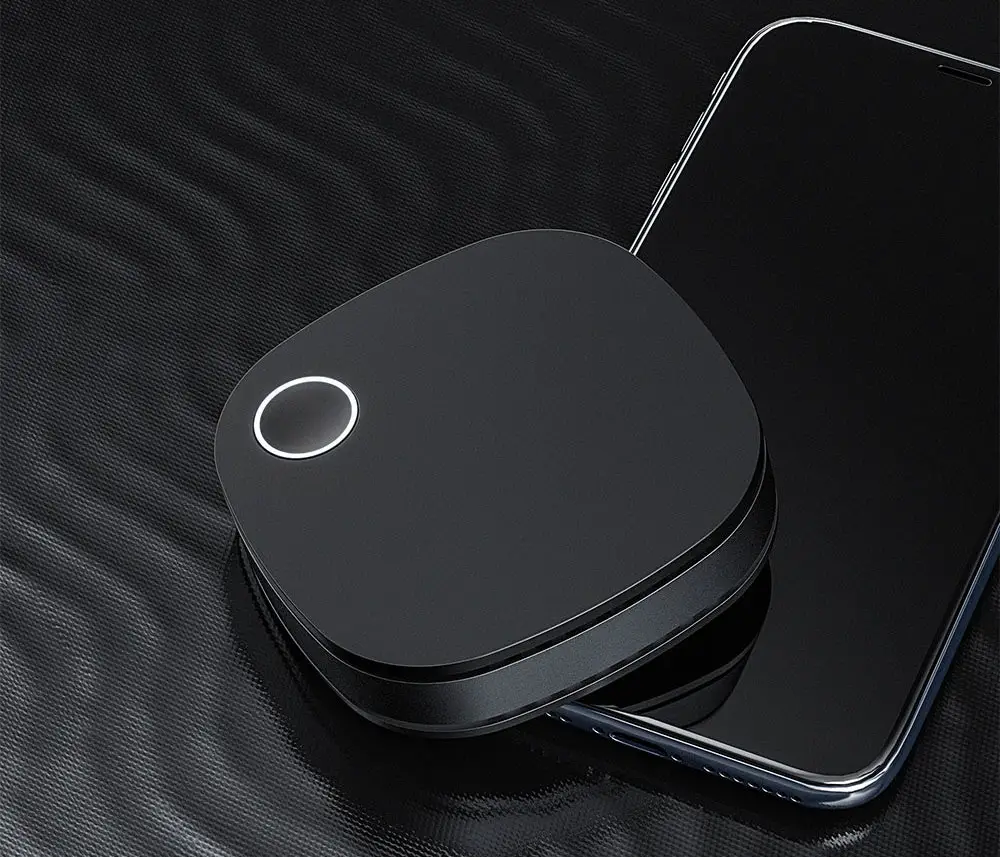 For more reviews you can check our dedicated Adapters & Various Devices reviews list or even look at our Product Reviews Table where you can find the brand and specific product you are looking for.
---
Cheapest Places to Buy :
---
ProScreenCast SC01 Specifications