---
Cheapest Places to Buy :
---
When a pilot crashes and tells of conflict in the outside world, Diana, an Amazonian warrior in training, leaves home to fight a war, discovering her full powers and true destiny.
Plot
*Be aware of spoilers*
When army pilot Steve Trevor crashes on the warriors' secluded island paradise, disrupting the fictitious all-female sanctuary of Themyscira created by the Gods of Olympus, Princess Diana of the immortal Amazons aids for his rescue and wins the decisive right to escort him home, heading to an early 20th Century London to stop the war she believes is influenced by the God Ares.
Leaving behind the only life she's ever known and entering the cynical world of men for the first time, torn between a mission to promote peace and her own warrior upbringing, as a "Wonder Woman," Diana must fight evil in a "war to end all wars," while hoping to unlock the potential of a humanity she doesn't always understand.
Directed by
Patty Jenkins
Produced by
Charles Roven
Deborah Snyder
Zack Snyder
Richard Suckle
Screenplay by
Allan Heinberg
Story by
Zack Snyder
Allan Heinberg
Jason Fuchs
Production Company
DC Entertainment
RatPac Entertainment
Tencent Pictures
Wanda Pictures
Atlas Entertainment
Cruel and Unusual Films
Distributed by
Warner Bros. Pictures
Starring
Gal Gadot
Chris Pine
Robin Wright
Danny Huston
David Thewlis
Connie Nielsen
Elena Anaya
Running time
141 minutes
Author's review
Warner Brothers finally brought Wonder Woman to the big screen after being in development hell for more years than I remember. For me this movie was a big gamble of Warner Bros. and DC Comics as it would make or break the plan of creating a cinematic universe similar to what Marvel did. When the movie came out the reviews were ecstatic. So i was waiting in great anticipation to see it were I live because the hype every day was getting bigger and bigger. Was it worth the wait?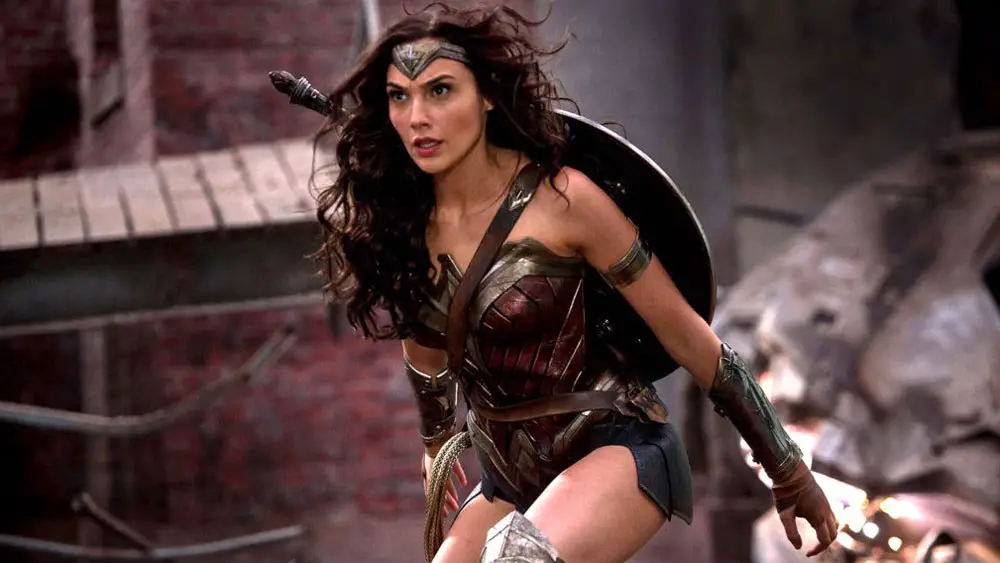 Usually when the hype is so huge and the reviews are coming in usually 2 things happen. Either the movie is bad and from word of mouth the movie flops or the movie is good and this builds up traction. In the case of Wonder Woman every review I read before I watch the movie was talking about how good it was. So when I finally watched it I had mixed feelings. Now I am not saying the movie is bad. Far from it. But in my opinion it was missing something that would make it truly great and hold true to all the ecstatic reviews I saw over the internet .
The movie takes place during World War 1 and this gives a great setting to work with. Putting the Amazonian princess into the middle of the muddy battlefield with flying bullets and incoming fire from every corner is a feast for all fans of the character. I really liked how they never reveal who the true bad guy is up until the last part of the movie. As the movie features more than one central bad character this gave the writers the ability to play with the viewers and create a more complex puzzle than just having a good and a bad guy trying to kill each other. During the last act of the film everything is revealed but the end result could be better because they created a bad guy that could not be more cliche for this type of movies. And if you compare the design to other superheros then it leaves a lot to be desired.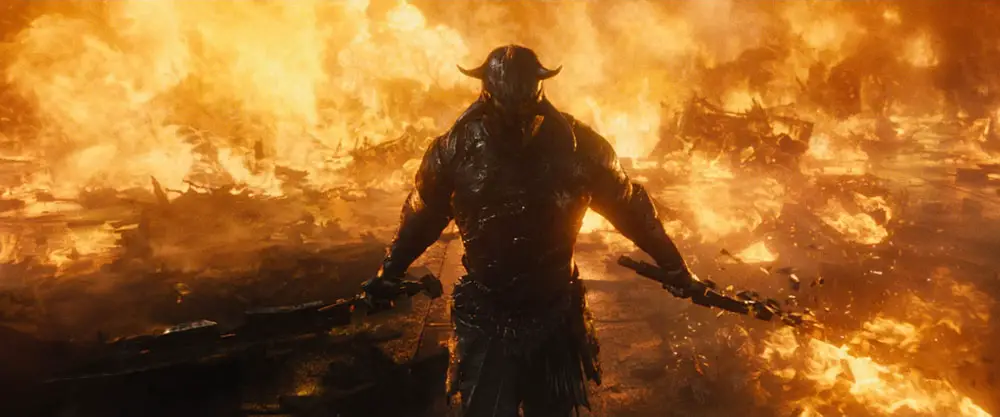 The acting is good and the chemistry between Gadot and Pine is excellent. They fit very good together and i like how it never felt like Pine was powerless because of being a simple human when they were sharing action sequences. The rest of the cast is also good with no major complaints. Photography is excellent and the color pallet is very wide from the lush greens of Themyscira island to the dark greys of the No Man's Land battlefield. The special effects are very good as expected for a movie like this even if in some instances like the final battle they look a bit fake.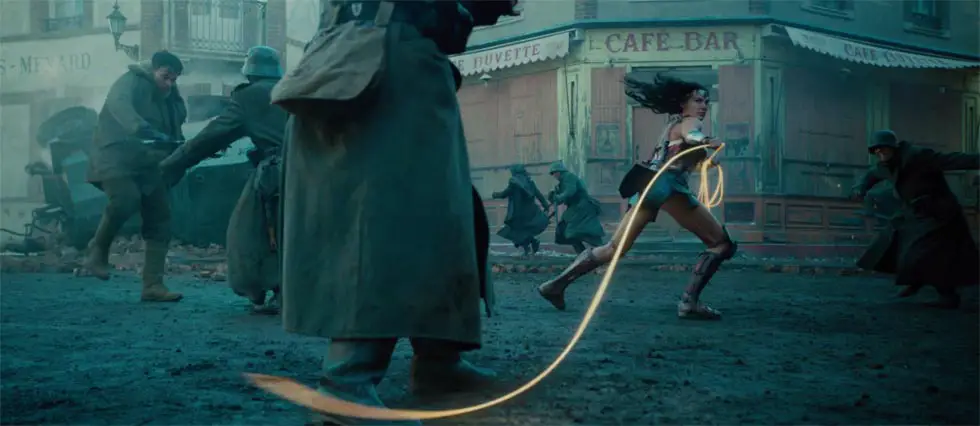 What I think the movie was lacking is proper action. Running at 141 minutes, a movie that long would need some descent action sequences spaced out evenly to keep everyone on the edge. There were some moments that I thought the movie was dragging for too long and when the action would start it was seriously lacking some punch. This made some parts really tiring and boring and something that definitely needed to be addressed. When you read so raving reviews you would think they would have probably nailed things like these. But I felt that it was seriously lacking in this department and the only reason I cut one star from my rating. Hopefully this is something they will improve in the announced sequel. Other than this the movie is great with good acting, great special effects, even better photography and interesting story.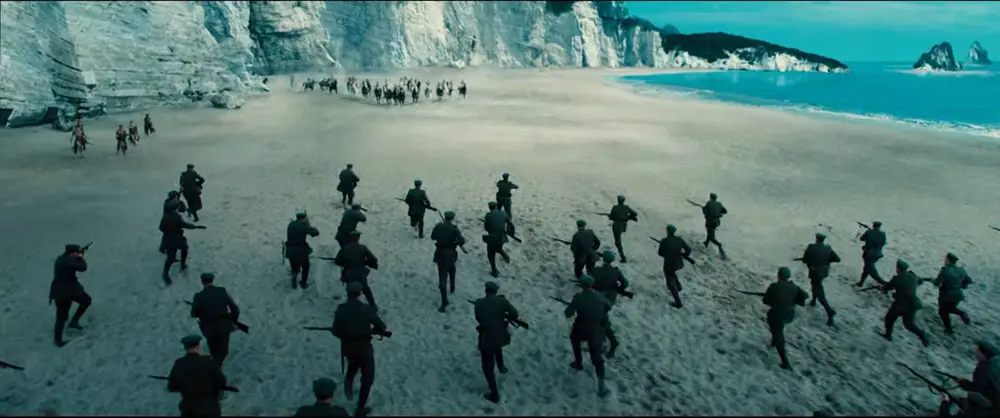 The 4K UHD is out and it packs some serious image and audio quality. The 2160p presentation, that was shot in a 2.39:1 aspect ratio, is crisp and makes full use of HDR's capabilities. The movie was photographed both in film and digital and this can be seen due to the extra details of the 4K resolution. Textures get an upgrade both in detail due to the increased resolution as well as in colors due to the Wide Color Gamut giving an overall impressive result. HDR on the other hand further improves the image by providing dazzling highlights giving the image a pseudo three dimensional feel.
The UHD disk also provides a Dolby Atmos track that has spectacular clarity and speaker separation. Dialogue is clear and pronounced and ambient sounds fill the sound stage during calm scenes while when the action starts, sound effects will appear from every angle particularly armor and metal clashing during the Amazonian fighting while the bass will definitely shake a few walls in your house.The final battle is a definite scene for testing any home theater system.
An overall great presentation for a visually spectacular movie. It provides a clear improvement over the blu-ray transfer and it provides the best version of the film in home media to date. Highly recommended.
Movie Rating :





4K UHD Rating :





If you liked this review you can check more of our movies reviews in our dedicated section. Also don't lose the chance to subscribe to our Newsletter and gain exclusive privileges.
---
Photos
---
Cheapest Places to Buy :