Denon AVR-X4500H
Design -

90%

Audio Quality -

94%

Inputs / Ports -

92%

OS, Apps and Features -

86%

Price / Quality -

95%
---
Cheapest Places to Buy :
---
We have reached a point where yearly releases of AV receivers are becoming more hard for manufacturers as they struggle to find new technologies and features to include in order to justify such a new production. A prime example of this is the receiver we will be reviewing today as in our Denon AVR-X4500H review we will be checking one of Denon's 2018 releases that they decided to keep for the whole 2019.
Earlier this year Denon announced a few new models that would refresh their X-series but it seems that they only decided to do that with their lower and middle tier models with the new X1600H, X2600H and X3600H. Everything else above that including the X4500H, X6500H and X8500H that are 2018 models are kept for the current year and will probably be refreshed in 2020.
As for the X4500H that we will be checking out today it seems that things haven't changed much from it's predecessor, the Denon AVR-X4400H that we had reviewed and you can read about it HERE, and this is probably the main reason why we don't get another refresh this year. The Denon AVR-X4500H is a 9.2 channels AV receiver with 125 watts per channel, Dolby Atmos, DTS:X as well as Auro-3D support, it has a staggering 8 HDMI inputs and 3 outputs with eARC and ALLM support and comes with a huge list of features like HEOS, Airplay 2, High Resolution Audio, voice controls, wireless capabilities and last but not least with the IMAX Enhanced stamp, whatever that really means.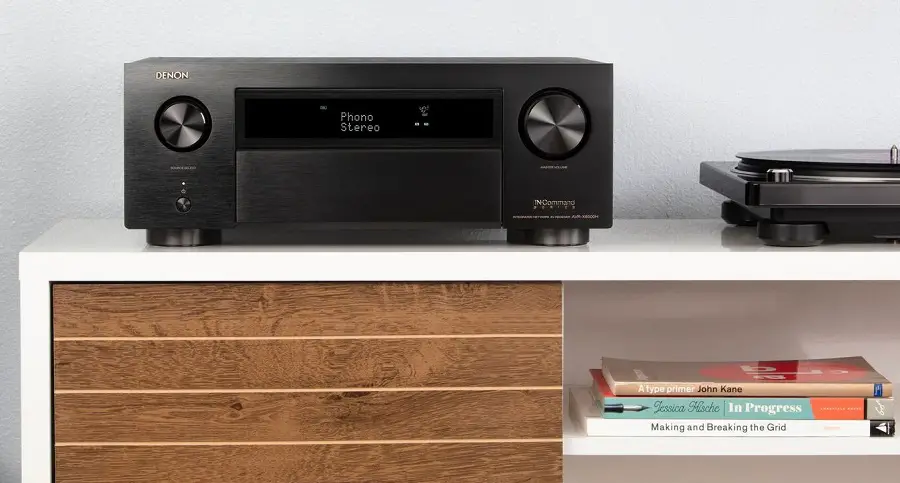 Design
Having been used to see exactly the same designs year over year the Denon AVR-X4500H is a rather curious one. The receiver is fairly similar to X4400H but Denon decided to make some cosmetic changes in the front that we found a bit strange. But before we analyze this we need to mention that the unit has a size of 17.1″ x 15.3″ x 9.3″ (434 mm x 389 mm x 236 mm) while you can lower the height, by turning the dual antennas in a horizontal position, to a more manageable 6.6″ (167 mm). The unit weights 30.2 lbs (13.7 kg) making it fairly bulky and heavy and is the kind of receiver that needs ample of space when setting it up.
At the front face we get the usual large central display with two big knobs in each side for volume and input selection. Under the left knob we get a single power button while everything else is hidden behind a flip-down door which in a rather strange twist is a little different in design from previous years. The buttons hidden behind it are exactly the same, just a simple makeover seems to have taken place and in all honesty it looks a bit better than it was before.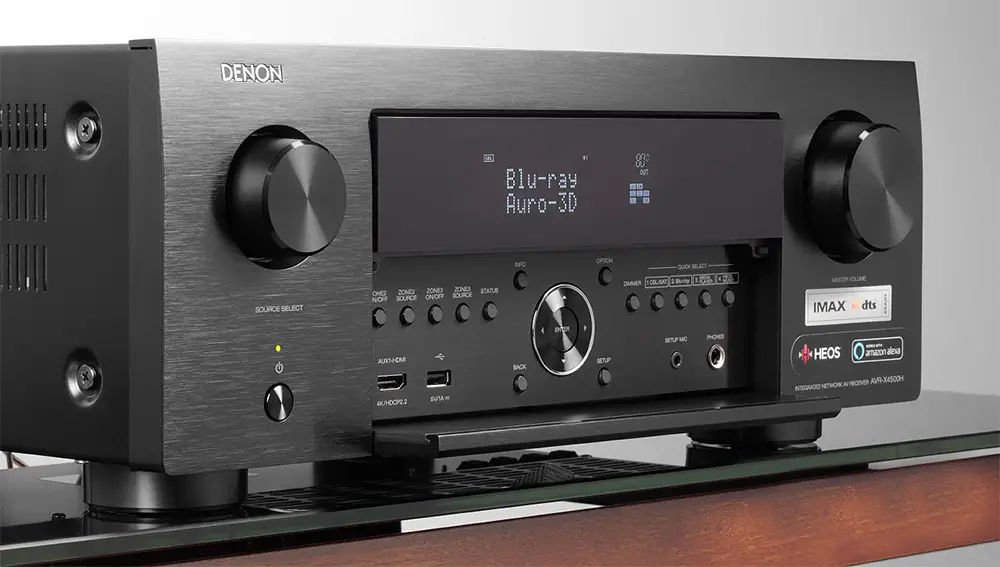 The buttons we do get are used for zones control, navigation buttons as well as quick selection buttons. The other change we found is in the front ports we get this year. While we do get a HDMI input, a USB port, the calibration microphone port and the usual headphones jack the X4500H looses the front composite video and analogue audio inputs. And although not many will be using these legacy ports loosing them feels a bit like a back step compared to last year.
Let's take a look on what makes this receiver tick. The X4500H comes with a DSP chip that includes four powerful, high-speed fourth generation SHARC DSP cores running at 300MHz providing the necessary processing power such a unit needs. Additionally all channels feature advanced reference-class 32-bit AKM AK4458VN D/A converters for low distortion and the widest possible dynamic range while AL32 processing provides multi-channel ultra-high-resolution digital audio filtering on all audio channels.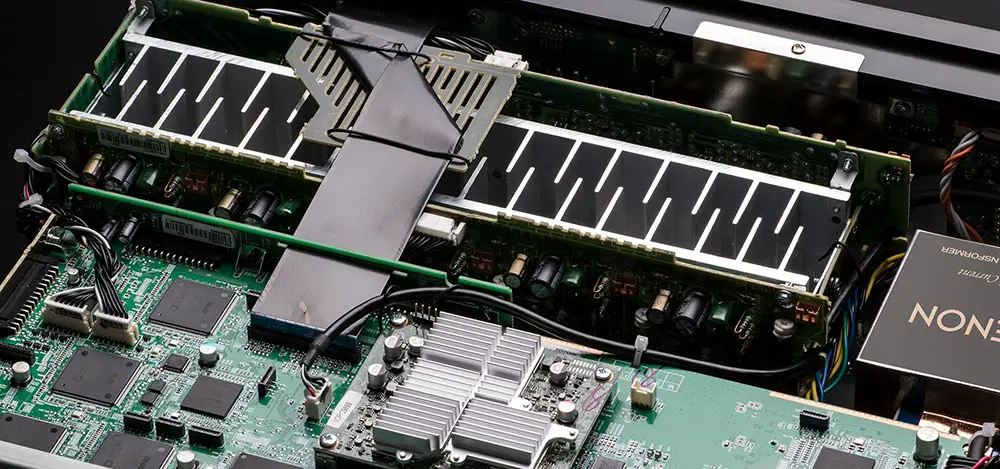 Since not much have changed in the capabilities and features of the receiver there was no need to change the remote also. So the one we do get this year is the same one we had seen a couple of times before in previous Denon units (RC-1219) and has the same brushed metal finish look on top while it comes fully packed with control buttons. We cannot say we are thrilled by it and although the buttons are fairly good organized and separated into groups their size is a bit small for our liking while they are fairly close to each other making it a bit harder to avoid pushing the wrong one. The missing backlight is also not helping at all and in general we would like to see a better remote being included with a $1,600 AV receiver.
In total we were not expecting much in term of design changes but Denon decided to surprise us a little. The better design in the front flip-door and buttons as well as the omission of the front legacy ports were a bit unexpected although we don't understand the point for going through all the trouble to make them. But what matters is in the inside and here Denon mean business by using top quality audio components in order to give the X4500H the best possible performance in it's category.

Audio Quality
The receiver  naturally supports the latest audio formats that include Dolby Atmos and DTS:X and it's the first one that also has Auro-3D built-in which will be really appreciated among hardcore home theater fans. But the receiver doesn't stop there as we also get both Dolby Surround and DTS Neural:X up-mixing technologies that can create multichannel surround audio from legacy stereo mixes. Lastly there is also DTS Virtual:X that can be very useful for those that cannot have Dolby Atmos height or surround speakers as this tech can create the illusion of sound from angles where are no physical speakers present. Although we cannot believe that anyone would buy such a receiver and not use any height speakers nevertheless it's always good to have this tech just in case.
The AVR-X4500H is a 9 channels AV receiver with 125W of power for every channel (8 ohm, 20 Hz – 20 kHz, 0.05% 2ch drive) even though this number is only meant for 2 channels. In a full 7.2.2 or 5.2.4 audio setup the power for each channel is much lower and this holds true for all AV receivers from all manufacturers. With 125W the X4500H can hold it's own in any kind of medium to large home theater or media room but it all depends on how much you are going to push it. For our tests we went with a 5.1.4 setup with four Dolby Atmos speakers for better overhead precision and a single subwoofer.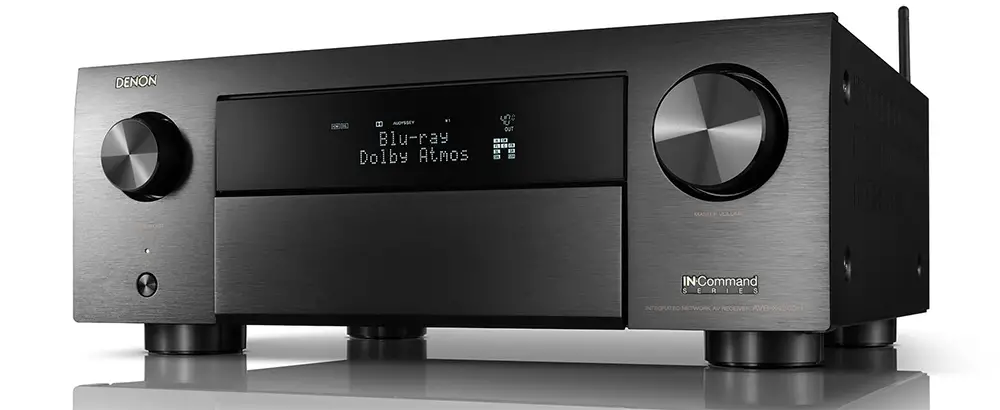 There is no better film to choose in order to try out what this little monster can do other than the 4K UHD version of Transformers: The Last Knight with it's epic Dolby Atmos audio track. We had previously tried this film with a couple of other 2018 Denon models so we more or less knew what to expect from this one. The X4500H immediately showed us it's qualities. The film provide many scenes of pure destruction and the Denon was able to provide all the details and the dynamics of such a powerful mix.
The kind of precision was unmatched. Channel separation and shifting was spot on while the center channel provided the dialogue with clarity even in all this mayhem. This unit can really flex it's muscles with this track and there were so many fine details that everything from gunfire, projectiles flying all over the place, explosions, robotic sounds, laser fire and various other sound effects were reproduced with the kind of resolution that will keep you glued to the screen till the action stops. The receiver doesn't hold anything back and it doesn't have too really. It was created to give such performances and with this film it really gave everything it had.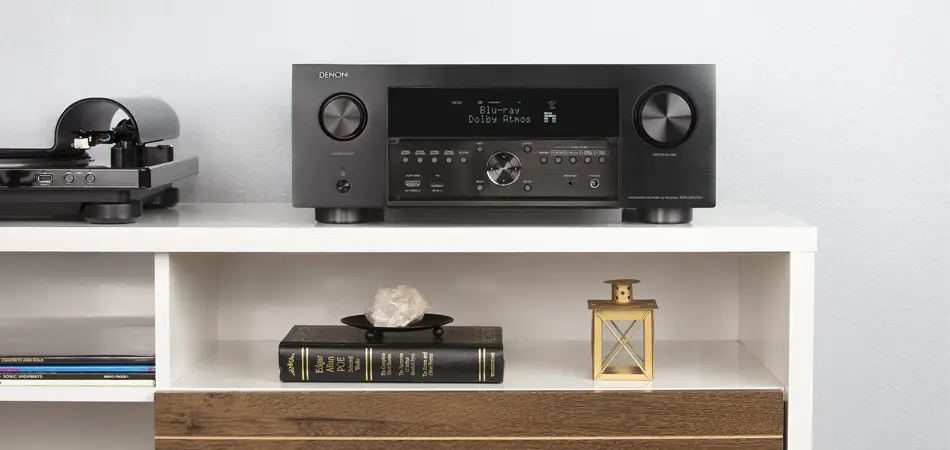 For a second test we couldn't resist the temptation of trying an all times favorite of ours which is the Blu-ray version of Lord of the Rings: The Return of the King. It may not have a next generation soundtrack but the DTS-HD Master Audio track we do get is one of the best the format has given us. We do like to test the scene where the Rohirim charge toward Sauron's army during the Minas Tirith siege.
The scene is so epic and the receiver managed to transmit us all the excitement and emotions of the moment. The orchestrated music, the sound effects as the horses galloped towards their doom, the screams, the cracking metal of their armors…everything felt so alive and realistic with the X4500H giving us another amazing performance. An epic scene with the receiver really making it shine.
Obviously with such a premium receiver High Resolution Audio support couldn't be missing and as such the X4500H supports not only the more usual MP3, WMA and AAC but also the lossless FLAC, WAV and ALAC files up to 192/24 bit. Also available is DSD streaming for both 2.8 and 5.6MHz. In our testing, as always, we select a few FLAC music files that we stream through the USB port.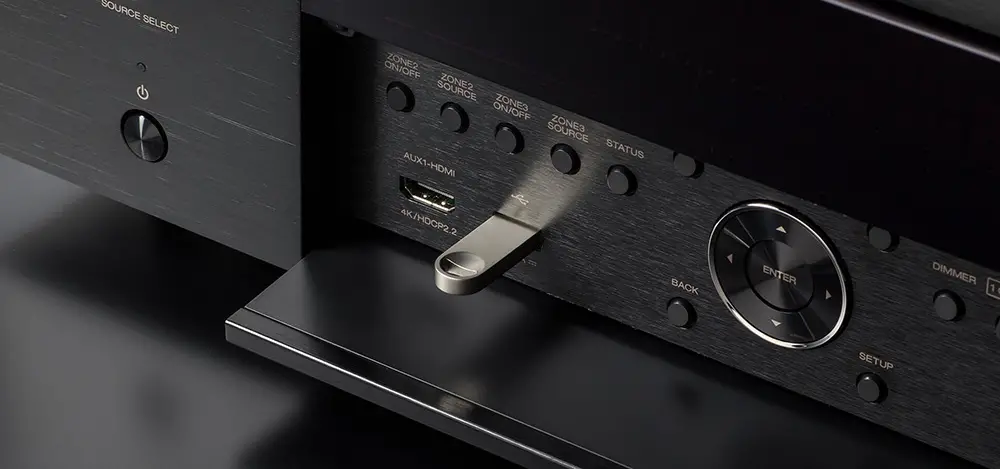 We may have been impressed by it's capabilities at reproducing faithfully a movie mix as the one we described above but it is not bad as a music performer either. Obviously here the surround capabilities of the unit doesn't play such a big role as it's power and solid dynamics are and from what we heard we cannot say that we heard anything that we didn't like. The unit was able to deliver all key notes with a finesse that we only see in the more premium AV receivers. Bass was authoritative, mid-range was spot on and the highs had exactly the resolution that we like. All together combined provided a result that made the Denon feel like a Maestro that knows how to manage his orchestra. Excellent performance from a top quality unit.
The AVR-X4500H is meant to be a premium performing receiver and it did just that during our testings. It means business when you really push it and will give you an acoustic performance that excellence and finesse are the words we would use to describe it.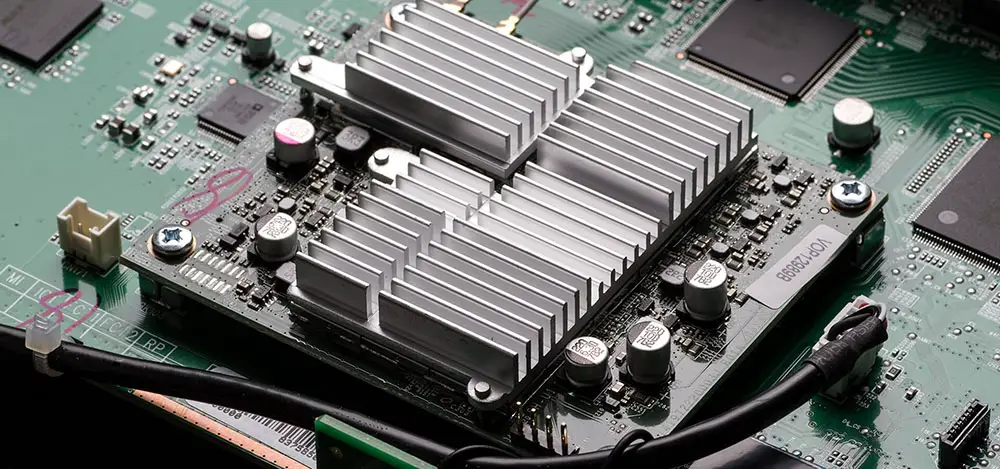 Ports and Connectivity
With the Denon AVR-X4500H being the third in line from the top we expected to get a fairly large number of next generation and legacy ports and in this regard the receiver didn't disappoint at all. In fact the back of the unit is like for like with last year and other than a couple of name changes in a few legacy ports everything have stayed completely the same. We have already mentioned the front ports available with a single HDMI input, a USB port, the calibration microphone port and the headphones jack so let's see now what is provided at the back.
Obviously what catches the eye is the single row of speaker terminals extended from one side to the other at the bottom part. And while 11 terminals are provided only 9 of them can be used by the built-in amplifier with the extra two needing an external amp if you want to go all the way to an 11.2 channels setup. Also at the top we get 7 HDMI inputs and 3 HDMI outputs providing plenty of flexibility when it comes to next generation equipment.

As for the legacy inputs we take a deep breath and start counting. There are 3 composite video inputs and 2 outputs, 2 component video inputs and 1 output, 5 analogue stereo inputs and one more dedicated for phono, 2 digital coaxial and 2 optical audio inputs, 11.2 multi-channel pre-outs, 2 multi-room analogue outputs, 2 12 volts triggers, an RS-232C port, a remote control input and one output, an Ethernet port for wired internet connections, a Denon Link HD port and lastly the usual FM/AM as well as WiFi/Bluetooth antenna connectors.
A couple of observations to make here. The HDMI ports are HDCP 2.2 and while HDMI 2.1 is not present here we do get a few features that are included in the new version like eARC as well as ALLM. The rest of the HDMI specs are the same as before supporting 4K Ultra HD 60Hz video, 4:4:4 Pure Color sub-sampling, High Dynamic Range (HDR), Dolby Vision compatibility, HLG support and 21:9 video, 3D, and BT.2020 pass-through. We do loose the front legacy ports which could be useful to some people but everything else remains the same with the unit providing plenty of connections for any kind of home theater setup.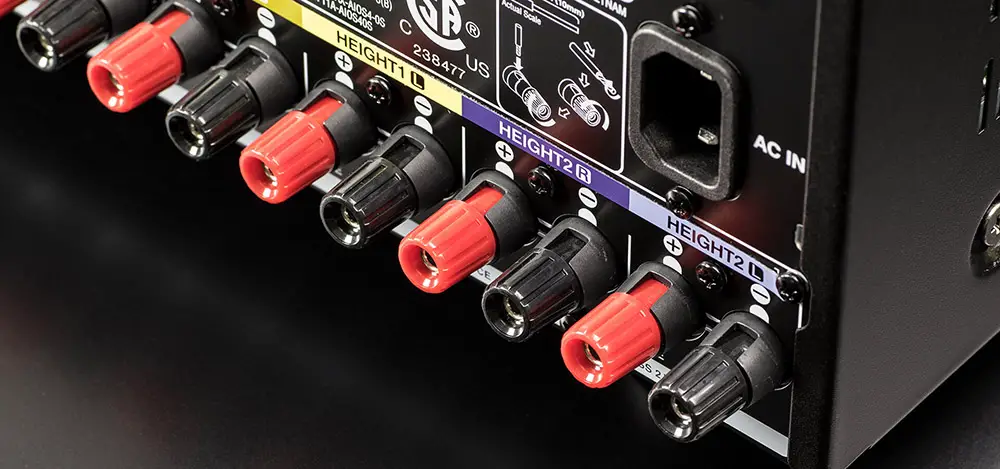 OS, Apps and Features
As we go up the ladder not only we get better performance and more features but also we find a more advanced version of the Audyssey calibration system. With the X4500H we get the Audyssey MultEQ XT32 suite that also includes Audyssey Dynamic Volume, Audyssey Dynamic EQ, LFC and SubEQ HT. This is basically the best version you can get in a Denon receiver, some times called platinum suite, and is also used in the top two models, the X6500H and X8500H. With this system the receiver can analyze up to 8 measurement locations and creates precision digital filters for better channel performance.
Along with the main system the Dynamic EQ helps the receiver to keep the dynamic levels and clarity even when you want to put the volume at low levels like for night viewing while Dynamic Volume helps to balance sudden changes and spikes in volume when TV broadcasting is switching from programs to commercials. Audyssey LFC helps with isolation of the low frequencies within your area and SubEQ HT completes the pack by helping calibrate dual subwoofers if you have such a setup.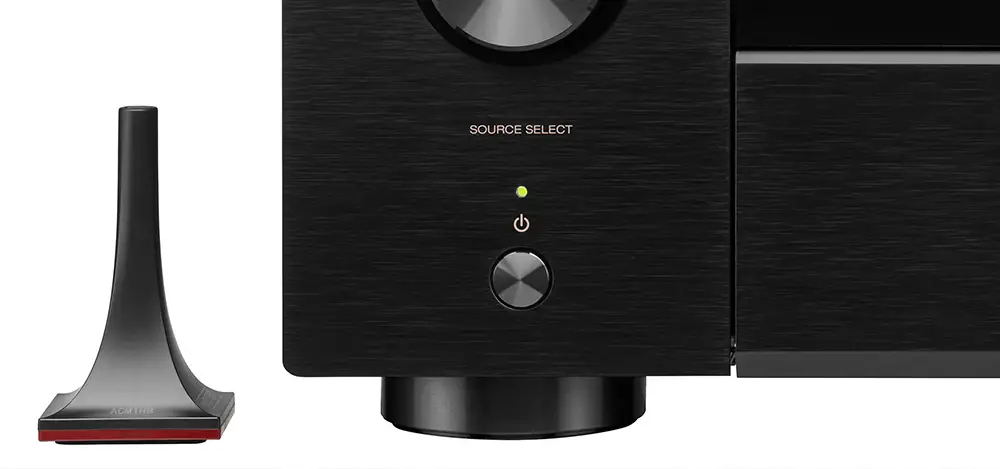 There are two ways you can do the calibration procedure with the most obvious one being with the built-in wizard that takes you step by step in order to complete the whole setup. The second, and not so obvious way as there is no indication whatsoever, is to use the Audyssey MultEQ Editor app that you can download for your mobile device either it be Android or iOS. And while this app offers much more flexibility and options when it comes to calibration of your system it unfortunately requires a one time payment in order to download it. If you are an experienced user then getting it is really worth it as it offers so much more deep calibration features and statistics. For novice users the built-in system is more than adequate.
There is another app available, and this one is for free, that you can download and use in order to control the receiver called Denon AVR app. It is available both for Android and iOS and is a nice app if you like controlling the unit with your phone or tablet. Since it's free we do suggest that you try it out as you may like it compared to the more traditional remote.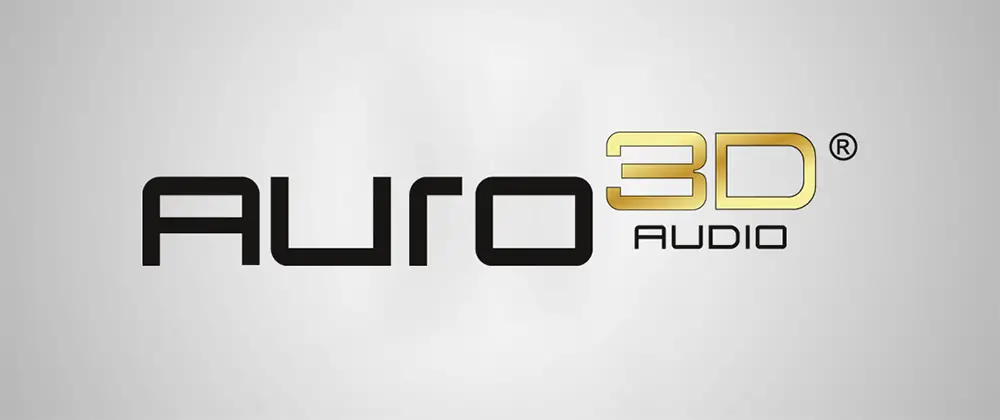 As for the user interface there is not much to be said that we hadn't said in our previous reviews. The menus and settings are as simple as it can get and although everything is well organized and separated into categories according to their function we would like to see a more visually pleasing UI. Nowadays AV receivers pack enough processing power to be able to support more advanced visuals and it's a pity to see TVs have advanced so much in this regard and feels like AV receivers have stuck in the past.
A standard feature that we get in all Denon models is the familiar ECO mode. With this the receiver can regulate it's power output something that can help with heat management if you seem to have such problems. Otherwise we suggest you leave this off in order to be able to get the maximum performance out of it.
Obviously the X4500H comes with many streaming capabilities and options. There is a wide range of services supported that include TuneIn, Spotify Connect, Tidal, Deezer, Amazon Music, Sound Cloud and Napster. But there is also local streaming available if you happen to have a network drive or NAS server connected to your local network.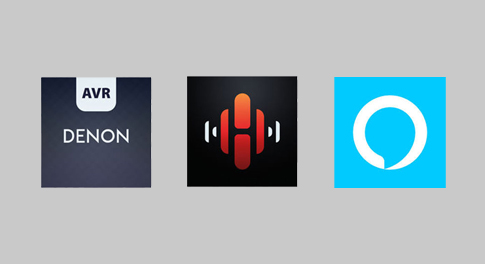 The unit comes with both wireless and wired capabilities. If you have a strong signal you can use the built-in WiFi with the receiver supporting both 2.4GHz and 5GHz. In case you experience signal lose you can use a wired connection through the included Ethernet port which is recommended for more stable streaming.
Continuing with the unit's streaming features you can connect an external storage or flash drive on the front USB port and stream audio files and music that way while with the use of Bluetooth you can stream music from any mobile device available. Lastly if you have an Apple mobile or tablet there is Airplay available in order to stream audio from such devices.
Let's see now the multi-room capabilities of the X4500H fare. Firstly we find the HEOS technology that is a feature that you can use to connect wireless the receiver with various HEOS enabled speakers that you may be using around your house. But even if you are more of an Apple guy Denon has also got you covered as the inclusion of Airplay 2 lets you do exactly the same thing with Airplay 2 enabled speakers. Lastly the receiver is capable or supporting up to 3 multi-zones for extra wired speakers.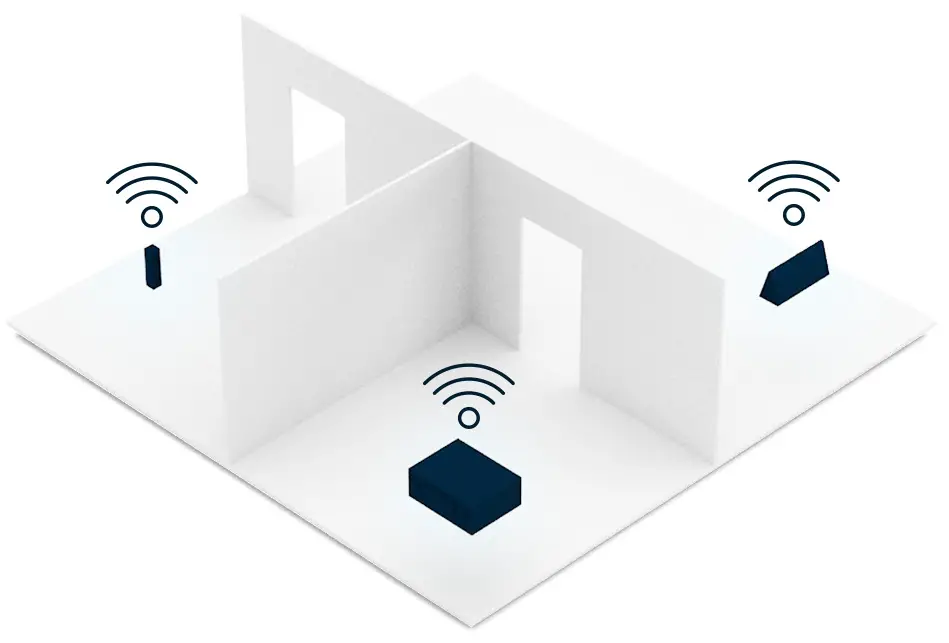 If controlling the unit by remote or the supported app is not to your liking and you want to use something a bit more delicate then you have the option to use one of the available voice control platforms which include Amazon Alexa, Google Assistant, Apple Siri or Josh.ai. You will of course need to have the appropriate external device for any of these to work but it's good to see all the major names being supported here.
But even if you are a more old school guy and you don't want to let your lovely remote go away there is HDMI-CEC support in order to use the TV remote in order to control the receiver and lower the number of remotes you will have to use. This is a major problem for most home theater users as the number of remotes you usually have to use can be a pain so any help to lower this number is welcome.
A few more features that are worth mentioning include analogue as well as HDMI to HDMI upscaling, Bi-amp capabilities, custom integration by using IHIJI Invision or Domotz Pro and last but not least the unit is IMAX Enhanced enabled whatever this means as we haven't been able to test this with commercially released content yet.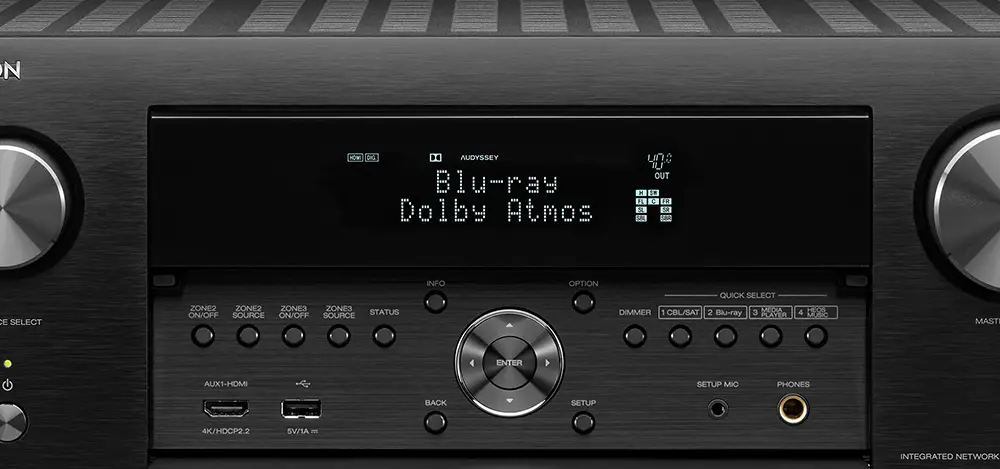 And that's all as far as extra features is concerned. There is hardly anything missing here and this shows that the X4500H is not only a capable performer but also can provide any demanding user with a variety of features in order to create the perfect home theater for any situation.
Final Thoughts
We are slowly reaching the end of our review but before we do there is one more thing that we need to make clear. With the arrival of the 2019 models Denon brought the X3600H awfully close in specs to the higher tier X4500H. And by this we mean that while the previous X3500H was a 7.2 channels receiver the new X3600H has been upped to a 9.2 channels unit. So many people are wondering what the actual differences between the two are so we will be as clear on this as we can.
The AVR-X4500H has more power with 125W per channel, Auro-3D support, a few more ports, AL32 processing and support 1 more multi-room zone. On the other hand the AVR-X3600H has less power at 105W per channel, comes with the newer HDCP 2.3 and features Dolby Atmos Height Virtualization. There are some smaller differences but the most obvious ones are the ones we mentioned and as you can understand the Denon AVR-X4500H is the more premium one of the two.
The X4500H is an amazing unit and really has everything you will need to create a home theater that has some serious specs. It comes with Dolby Atmos, DTS:X and Auro-3D support, it features Dolby Surround, DTS Virtual:X and DTS Neural:X upmixing and virtual technologies, uses the Audyssey MultEQ XT32 audio calibration system and comes with a huge array of connectivity options and features that will satisfy almost everyone. With 9.2 channels of built-in amplification and the ability to go for 11 channels by using an external amp there is no shortage of what this AV receiver can do and is capable of.
Is there anything bad to say about it. Not anything major but just for the sake of this article we will mention a few. First of all there is no Dolby Atmos Height Virtualization as this is a feature that we now see in new receivers. Also being a 2018 model means there is no HDMI 2.1 although we fail to see the use of it so far. The absence of the front legacy ports made us scratch our heads on why did Denon decided to remove them while the Audyssey MultiEQ editing app comes with a fee which we are totally against when you already pay such a high price for this unit. Lastly we would like to see a better remote design than what we have here.
In the end the Denon AVR-X4500H is an amazing receiver and if you decide to go for it expect to be blown away with it's capabilities and performance. Highly recommended.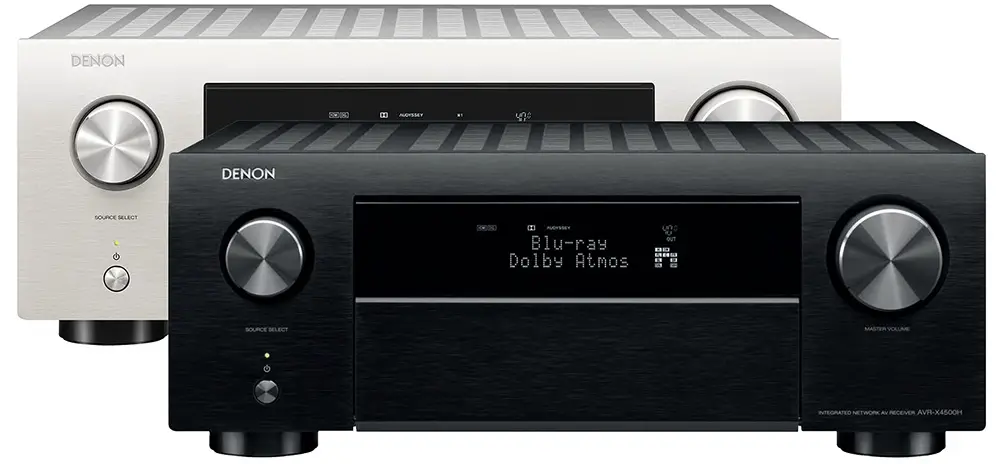 For more reviews you can check our dedicated 9 channels 4K AV Receiver reviews list or even look at our Product Reviews Table where you can find the brand and specific product you are looking for.
Also don't lose the chance to subscribe to our Newsletter and gain exclusive privileges.
---
Cheapest Places to Buy :
---
Denon AVR-X4500H Specifications