Denon AVR-X4800H
Reviewed at $2,499.00
OS, Apps and Features
9.4/10
Pros
Amazing cinematic immersion
Plenty of audio formats support
Full HDMI 2.1 ports
Huge list of extra features and functions
Cons
Much more expensive than previous releases
Same old desgin
Audyssey MultiEQ editing app has a charging fee
No front HDMI input
---
Cheapest Places to Buy :
---
Today we continue our journey on Denon products as we will be checking another of their latest AV receivers that got released during the end of 2022, or should we better say at the beginning of 2023. In our Denon AVR-X4800H review we will test this new 9.4 channels receiver and how it stacks up against both its predecessor, the X4700H, but also the new and recently reviewed X3800H.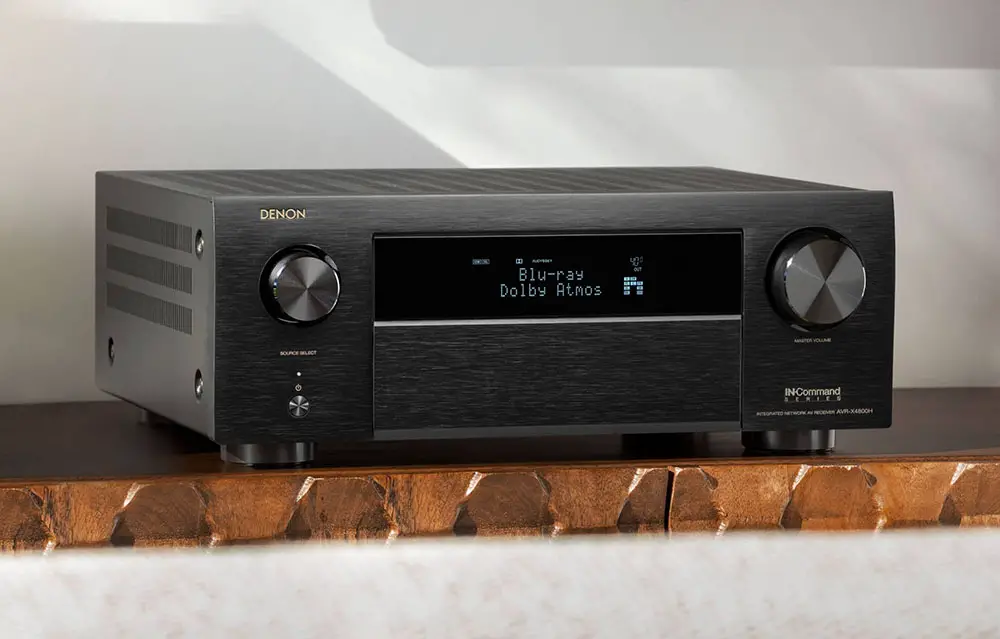 Now if you look closely we mentioned the X3800H for a reason. And this is because both AV receivers are 9.4 channels capable and many people are wondering if it is worth it to go for the more expensive X4800H, or the X3800H is good enough. Indeed this is a reasonable question and with Denon releasing two 9.4 channels models at almost the same time will surely confuse many that will not dive deep into their specs to find what is really different. Worry not, as we are here to help make everything clear.
But before we start our analysis and review let's see what the AVR-X4800H is all about. This is an AV receiver with 9.4 channels of built-in amplification and 11.4 channels of processing capable of 125 watts per channel. It supports a huge list of audio formats and technologies including Dolby Atmos, DTS:X, IMAX Enhanced, Auro-3D, 360 Reality Audio and MPEG-H Audio along with the usual virtual and up-mixing tech like Dolby Surround, DTS Neural:X, Dolby Atmos Height Virtualization and DTS Virtual:X.
We also get Audyssey MultEQ XT32 along with future upgrades for Dirac Live support, 4 independent subwoofers outputs, High Resolution Audio, HEOS technology, AirPlay 2, voice control, custom integration, bi-amp capabilities, multi-room zones, Bluetooth Audio Transmission, Advanced Pre-Amplifier Mode, seven full 40Gbps HDMI 2.1 ports and HDMI upscaling.
Just from the above the only visible differences compared to the X3800H are the slightly higher power output and one more HDMI while compared to the X4700H there is no indication what has changed, other than the HDMI 2.1 ports. But don't get fooled because as you will read below there are more changes to be found than what these specs indicate. So without further delay let's start our analysis…
Design
As we mentioned in our previous Denon reviews, unlike Marantz, Denon decided to keep exactly the same design in their new models for one more time. Will this be the last one? We cannot be certain but since Marantz did change their looks, this is a strong indication that Denon will follow on the next update also. Let's hope they do because although their design is ok, it has become a bit tiring after being used for so many years.
Talking about its dimensions the X4800H is almost the same as the X4700H as we measured it at 17.1″ x 15.3″ x 9.3″ (434 mm x 389 mm x 236 mm) while you can lower the height, by turning the dual antennas in a horizontal position, to a more manageable 6.6″ (167 mm). The unit weights 29.1 lbs (13.2 kg) which is slightly lighter than the X4700H but not by much to make any meaningful difference. The X4800H is a big AV receiver so make sure you place it in some space with plenty of air flow and good ventilation.
Its looks, as we said, are entirely the same with one minor difference. Keeping with the unit's more premium status the X4800H is using a metal front panel instead of a plastic one we saw in the X3800H. At the front face we get the usual large central display, which by the way uses a 2-line FLD instead of the X3800H's 1-Line FLD, with two big knobs on each side for volume and input selection. Under the left knob we get a single power button while everything else is hidden behind a flip-down door. The buttons hidden under it are exactly the same as before.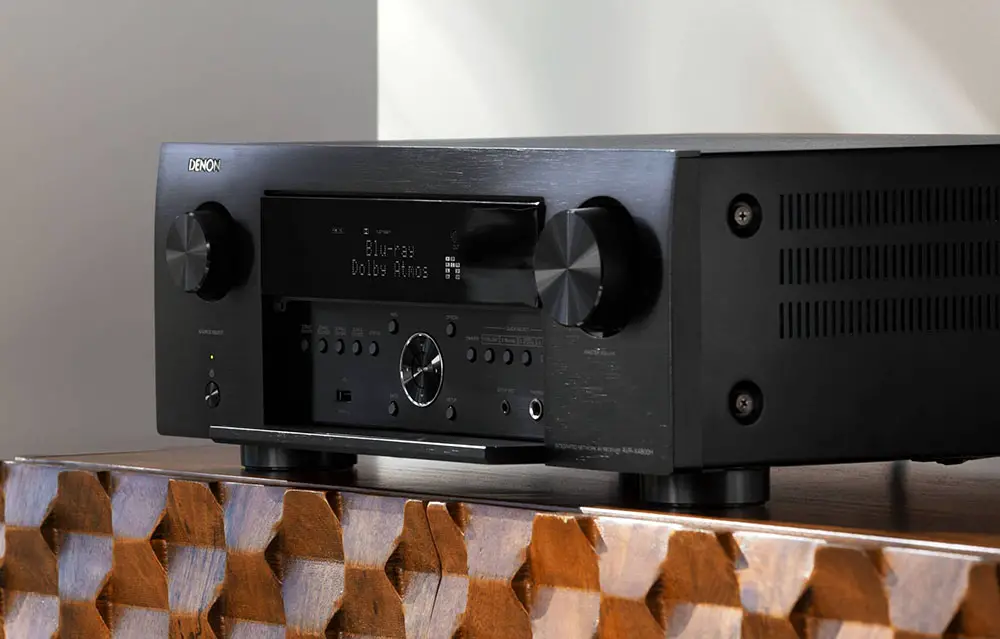 The buttons we do get are used for zone 2 and Zone 3 control, navigation buttons as well as quick selection buttons. We also get a USB port, the calibration microphone port and the usual headphones jack. The only difference here is the missing HDMI port which was present in the X4700H. A huge omission if you ask us and we strongly advise Denon to bring this back at some point.
So, now that we checked the outer shell let's take a peak on its insides as here things get a bit more interesting. The X4800H seems to be a mix of the X4700H and the newer X3800H as we find elements from both AV receivers.
According to Denon the AVR-X4800H is manufactured in Japan, in their own Shirakawa Works factory and this allows them to make certain changes to its design compared to the X3800H which is still made in Vietnam facilities.
The unit features discrete high-current amplifiers on all channels with low-impedance drive capability, but the difference we get this time around is in its Monolithic Amplifier layout. This means that compared to the X4700H that used two boards for 5 channels and 4 channels each, the new X4800H is using an independent power amplifier board for each channel instead which means less crosstalk and less vibration.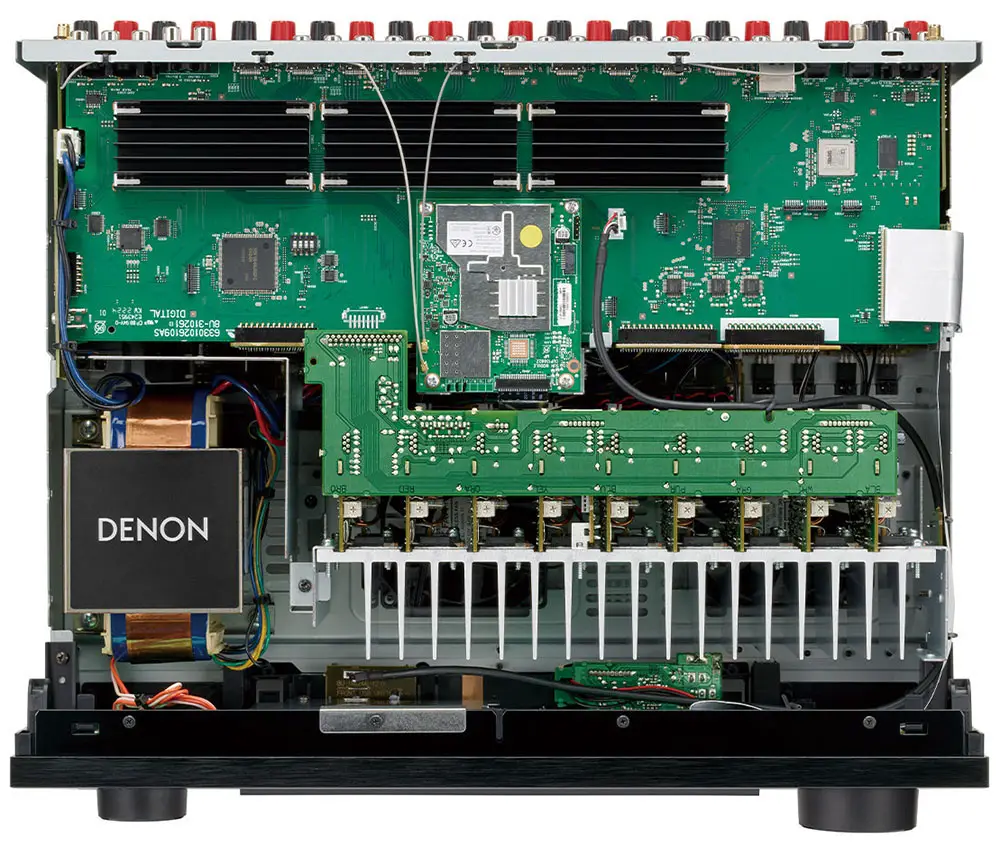 When it comes to its DSP the X4800H is using the same silicon as the X3800H which means we once again find a single 2-core SHARC Griffin Lite XP DSP in combination with TI (Texas Instruments) 32-bit/192kHz digital-to-analog converters. The change in DACs was necessary as the fire in the AKM factory some time ago forced many manufacturers to opt for different DACs until production would resume to normal levels.
But the X4800H has more features compared to the X3800H and one of them is AL32 processing. AL32 Processing, a Denon proprietary analog waveform reproduction technology, supports up to 192 kHz sampling frequency and 32bit expansion on your receiver. The technology thoroughly suppresses noise associated with D/A conversion to reproduce low-level signals with optimum clarity and bring out all the delicate nuances of the music. AL32 Processing Multi-Channel means the technology is applied on all channels and all input sources.
Additionally for the X4800H, and all models above this one, Denon is using their D.D.S.C. -HD32 technology. This stands for Dynamic Discrete Surround Circuit and means that all stages in the audio processing are discrete and not combined chipsets. This way Denon can select exactly the components they want in order to produce the audio output they desire.
Lastly the X4800H comes with a Clock Jitter Reducer. If there is jitter in the clock that serves as the reference for D/A conversion, the reproduced waveform will be blurred and an accurate sound cannot be produced. The Clock Jitter Reducer compares the phase of the input and output signals to reduce jitter.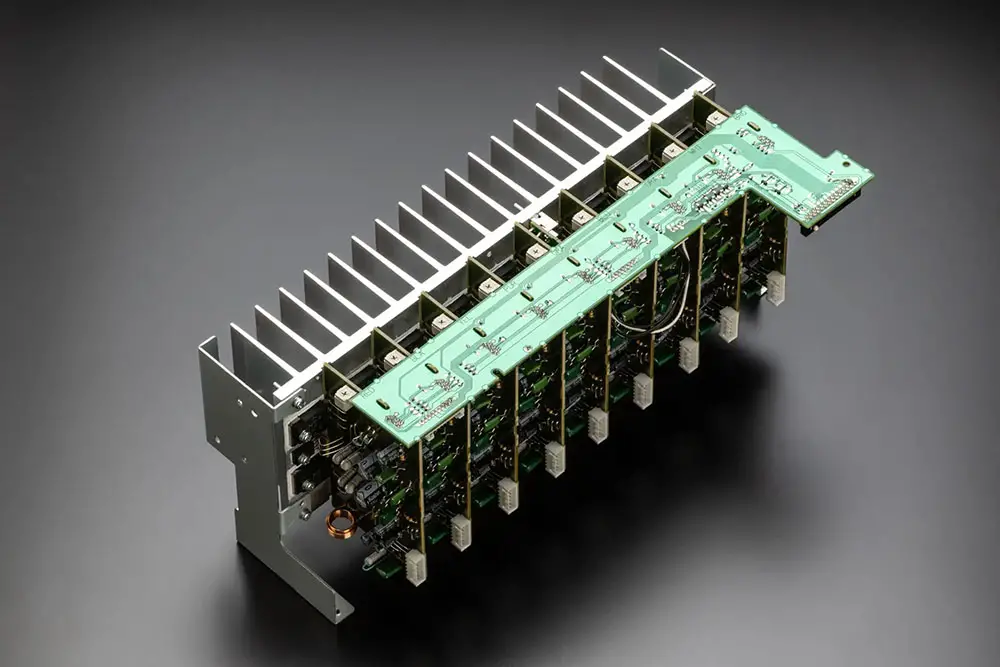 There are many more changes and improvements on the X4800H's PCB layout compared to both the X3800H and the X4700H and this shows that the kind of work Denon did in this one is far more extensive that you may originally think.
As for the remote the one we find in the X4800H is code-named RC-1252 and is very similar to the remotes we saw in the X2800H and X3800H with the only differences being the Zone buttons at the top and the input buttons available. Everything else is exactly the same. The X4700H was using a remote with a completely different layout and to be honest the one we have here is a much better one, even if not totally different in terms of practicality.
As usual all input buttons are placed at the top along with the HEOS and Bluetooth functions, navigation buttons in the middle along with channel and volume controls while playback, quick selection and sound mode buttons are being placed at the bottom.
Overall a simple remote that we strongly hope Denon will update along with the looks of their units. And please add motion sensing backlight as with such a price tag this should be standard a long time ago. We were a bit disappointed that Marantz only added a side light button in their new designs so one can only hope for something better the next time Denon decides for a change.

The AVR-X4800H may not look different on the outside but when it comes to its hardware we see that Denon went through various changes. The new DSP and its Monolithic Amplifier layout may be the most prominent ones but there are so many changes, either big or small that puts the new X4800H in its very own league.
Audio Quality
Let's see next what audio formats and sound technologies are supported. The receiver obviously supports the usual Dolby Atmos and DTS:X object oriented audio tracks but along with these we get support for up-mixing and virtual technology features in order to cover all needs and specific room configurations.
When it comes to up-mixing tech we find the usual Dolby Surround and DTS Neural:X. What these up-mixing tech are doing is to up-convert stereo and legacy mixes in order to make use of all the speakers you have in your setup. As for virtual tech the Dolby Atmos Height Virtualization and DTS Virtual:X are capable of creating sounds that originate from virtual created speakers around your room where there are no physical speakers present.
This virtual tech obviously is not as good and accurate as having real physical speakers and are very much room dependent. Also the sound many times can be heard very over-processed, something we were never very fond of.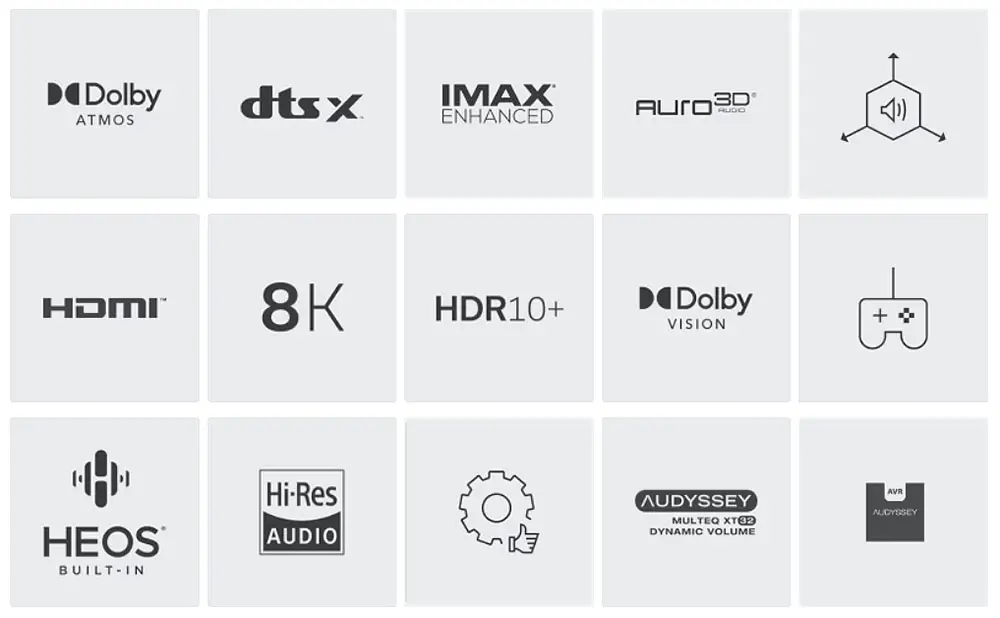 We also get IMAX Enhanced support which we first saw in the previous Denon releases as well as Auro-3D which up until last year was kept only for the higher tier receivers. What is new compared to the X4700H is actually the same as what we saw in the X3800H and this is no other than Sony's 360 Reality Audio which the receiver can support by connecting a 360RA streaming device via HDMI.
The second new addition is MPEG-H codec which has started to be used extensively for broadcasting. It is already being used with ATSC 3.0 in South Korea and over DVB in certain European countries while it is used in several streaming services for powering their 360 Reality Audio music. So from the looks of it the MPEG-H format will become more and more popular over the coming years making the X4800H completely future proof in this regard.
The unit comes with 9 channels of built-in amplification and each channel can pump 125 watts of power (8 ohm, 20 Hz – 20 kHz, 0.05% 2ch drive). Keep in mind that this is only for 2 channels driven meaning that when all 9 channels are active this number goes down considerably. You also have the ability to go all the way to 11 channels but for that you will need an external amp to drive the last two channels. No changes here as this is exactly the same design in both the X4700H and the X3800H.
But what has really changed this time is that the X4800H has the ability to drive four subwoofers independently instead of two that was previously possible. Multi-subwoofer setups are very common among home theater fans and it seems that Sound United took notice of this. As such the inclusion of four outputs allows for immense control over the kind of setup you want to create.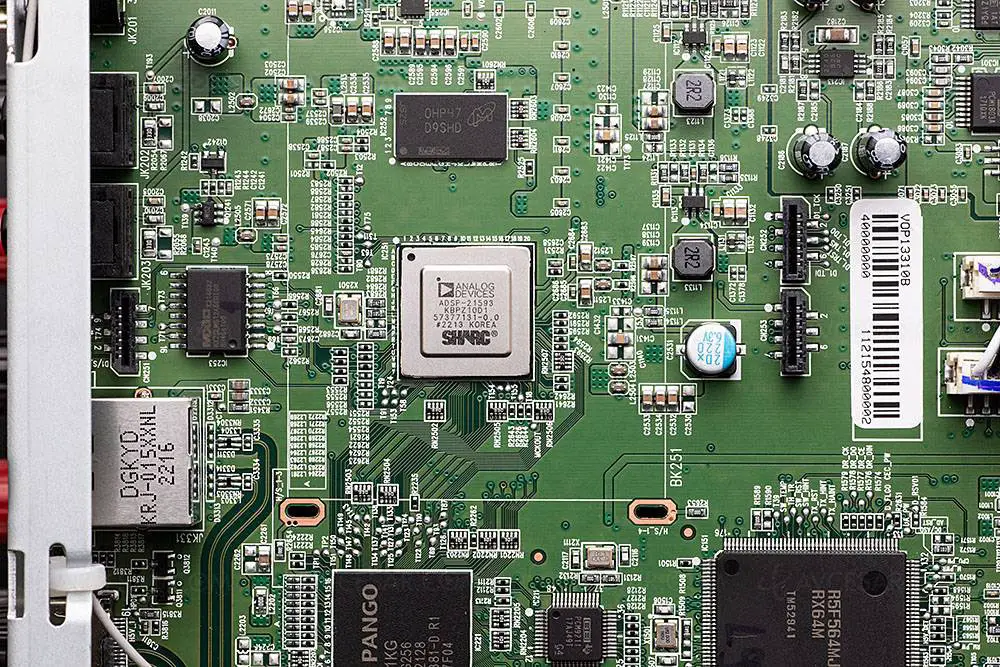 With the built-in amplifiers you can go all the way for a 5.4.4 channels audio setup with four dedicated overhead speakers for maximum immersion. But for our test we went for a much more modest 5.1.4 setup using a single subwoofer and 4 height speakers placed at the front and back of our viewing area.
Our movie of choice for this review is Edge of Tomorrow in 4K UHD that comes with a very satisfying Dolby Atmos track. Unfortunately the low end prowess of the Blu-ray version has been toned down slightly in the UHD Dolby Atmos version but the overall quality of the track remains top notch and remains reference material for any good performing surround system.
Although we tried out several scenes the most notable could not be other than the France landing and here the unit shows what it is really capable of with great forward action, satisfying surround envelopment, accurate overhead activity and powerful bass.
At the front you get a very deep and extensive sound wall that goes beyond the boundaries of your speakers. You will really feel sounds emitting from every angle and every height. The two main channels, as always, did all the heavy lifting without losing any of the cohesion and stability no matter how demanding the scene was.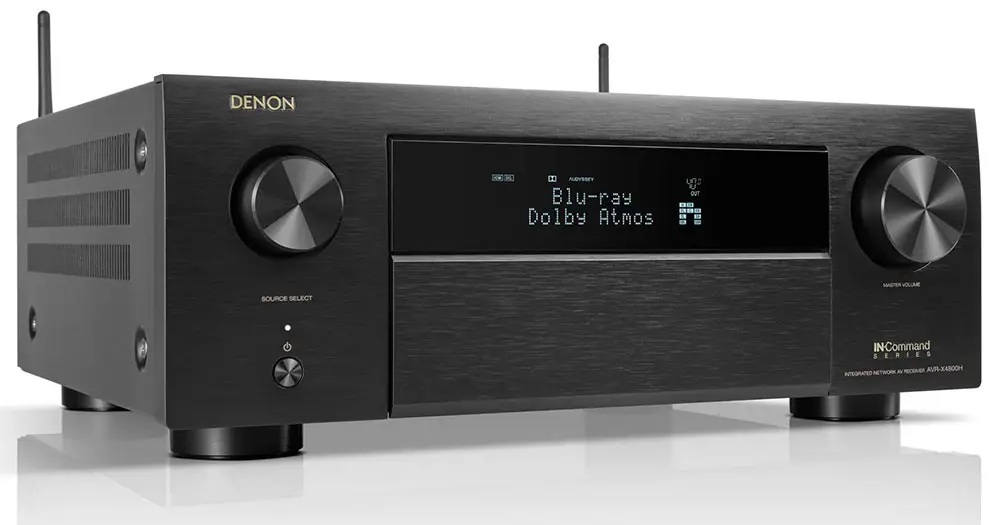 The center channel kept all dialogue dead center and isolated the actors voices from the rest of the sound effects with no overlapping between the two. Panning sound effects had excellent accuracy, no delay and remarkable extension. Depth of sound was equally impressive with various sounds felt either close to our viewing position or much further away than our test TV.
As for its surround performance this could not get any better. With the camera being right on the ground and inside the action you could feel all the destruction and mayhem happening all around. Panning effects would travel nicely across all channels either it was lasers, cannon fire or bullets flying everywhere..
And with having four overhead Atmos channels the top level action was as good every other part of this performance. The France landing is a really breathtaking sequence where the Atmos effects really complement the rest of the action. The previous DTS-HD Master Audio track was already excellent enough but with a capable Atmos system this scene becomes even better.
The overhead layer was never too much to our face, as it should, and would be used only when really needed. The four channels delivered pinpoint accuracy and excellent clarity which resulted in more than a few instances turning our heads to some direction over our heads.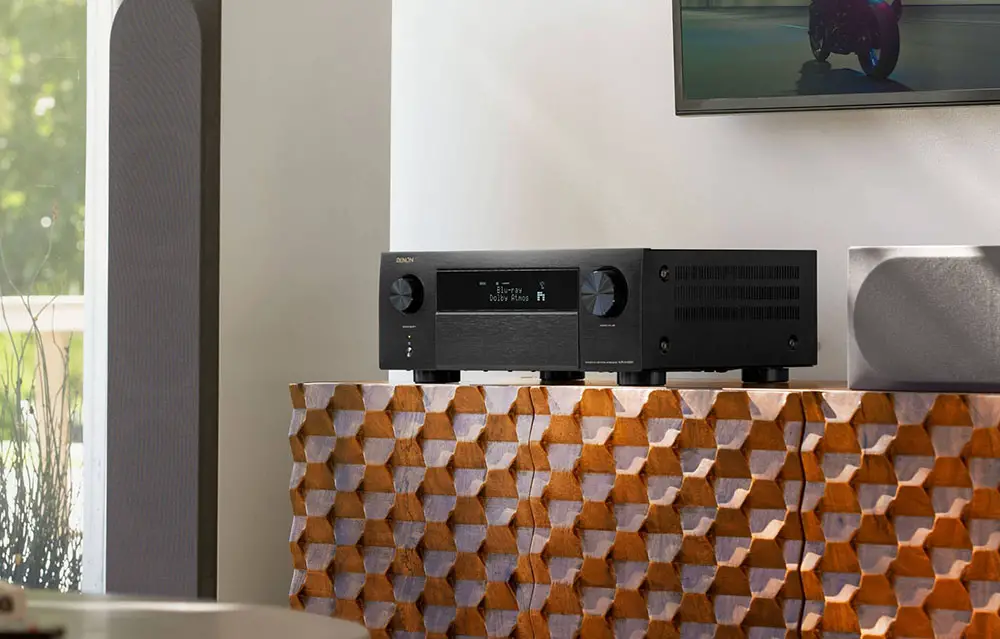 On the low end things could not be any better, although as we mentioned above the Atmos version has been slightly toned down in this respect. But for most parts it has kept its low end prowess and overall vigor and if you have a good subwoofer it will be more than happy with all the low end information the receiver will feed it.
In our case we used an SVS SB-1000 Pro and we got plenty of rumbling and shaking from explosions and overall destruction which is something this movie has in spades.
In terms of max volume and power output the X4800H has plenty and we never felt that the receiver was stumbling or lost balance when pushed to its limits. It had noteworthy handling of all elements even during above than normal listening levels and shows how thorough work Denon has done in this one's internal audio components to be able to behave in such a noteworthy way. So if you like to make your neighbors angry this is the perfect receiver for you.
With such an AV receiver there is not much more to say when it comes to its cinematic excellence. The X4800H was perfect in all kinds of material, either it was a delicate calm scene or all out destruction. Whether it was its front performance, surround accuracy, Atmos clarity or bass prowess, the X4800H had them all.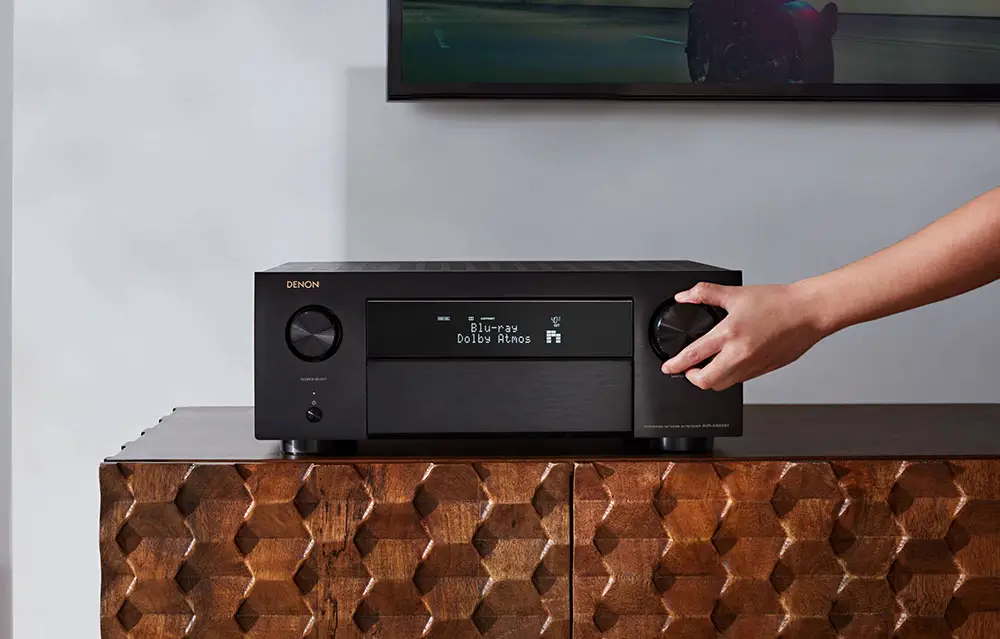 High Resolution Audio has become the standard in these receivers so except from the usual low quality MP3, WMA and AAC the unit can also playback FLAC, ALAC and WAV files up to 192 kHz / 24-bit as well as DSD for both 2.8 and 5.6 MHz. In our case, as we always do in our reviews, we selected a few music tracks in FLAC format that we streamed through the USB port of the receiver for the best possible quality.
Last part of our tests is music so we switched to a 2 channels setup and got some songs to see what the X4800H can do with them and if there is any substantial change in its output compared to other Denon receivers from previous years.
To be honest the unit gave us exactly what we expected. Denon units may not be the most musical of receivers but certainly can showcase the qualities needed in order to satisfy the listener. The X4800H, as with many Denon AV receivers, may not have this soft signature that we are used to with Marantz as they surely have a more aggressive output that many seem to like and prefer.
As for our session we could not be more happy from what we heard. The Denon was excellent across the board. The highs were vibrant and full of energy, the mid-range was very stable and balanced and the lows were punching and hitting us without mercy.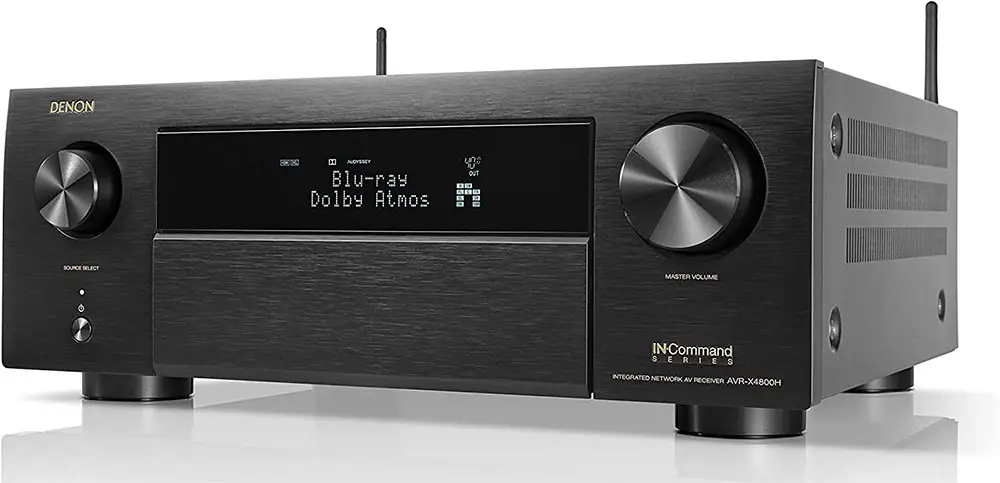 We tried a few different genres, as usual, to see if we could find any irregularities but the unit didn't break a sweat no matter what we threw at it. Great clarity, high resolution, attention to details and excellent tonality were some of its traits.
Obviously when you buy such an AV receiver most attention is on its cinematic and surround performances. But make no mistake, the X4800H is very serious when it comes to music reproduction and while it make not be able to reach some top quality separates, for a single box design, it has everything it needs to be as close as possible to dedicated music equipment. And this is a big achievement by itself.
Ports and Connectivity
Next we will looking at the the connectivity options and ports available in the new unit and once again the X4800H seems to have a little bit of both the X4700H and the new X3800H. So let's go over everything and we will after talk a bit more in depth for some of them.
First of all we already mentioned above about the frontal ports that include the Headphones jack, the setup microphone port and the USB port. This is exactly the same setup as the X3800H and this means that unfortunately the X4800H is missing the front HDMI port that the X4700H had. We will keep repeating that this is a huge feature and Sound United should bring it back as it offers great practicality in certain situations.
At the lower back we get the usual 11 speaker terminals that are placed in a straight line which helps a lot with cable management. The terminals are the usual quality we have seen from Denon so all is good here with good quality plastic caps but if you want to use the full 11 channels you will need an external amplifier for the last two channels.
At the top we find all the HDMI ports and here the unit comes with exactly the same number as the X4700H before, only this time all of them are HDMI 2.1 instead of just one on its predecessor. As such the X4700H has one more than what we saw in the X3800H.
As for everything else we get 1 Ethernet port, 2 coaxial and 2 optical digital audio inputs, 11.4 channels pre-outs, 5 analogue audio inputs and one more dedicated for phono, 4 subwoofer outputs, a remote control input and one more output, an RS-232C port for control, three 12 volts trigger outputs, 2 composite video inputs, 1 component video input and the usual FM/AM antenna inputs along with the WiFi/Bluetooth connectors.
Let's first talk about the differences we find in the new model. Compared to the X4700H we get one more 12 volt trigger, 4 subwoofer outputs instead of 2 and obviously the full 7 HDMI 2.1 inputs. On the other hand we lose 1 component video input and 1 output, 1 composite video input and the two video outputs. So it seems that the X4800H leans more towards digital connectivity and analog, although still there, is a bit of an afterthought.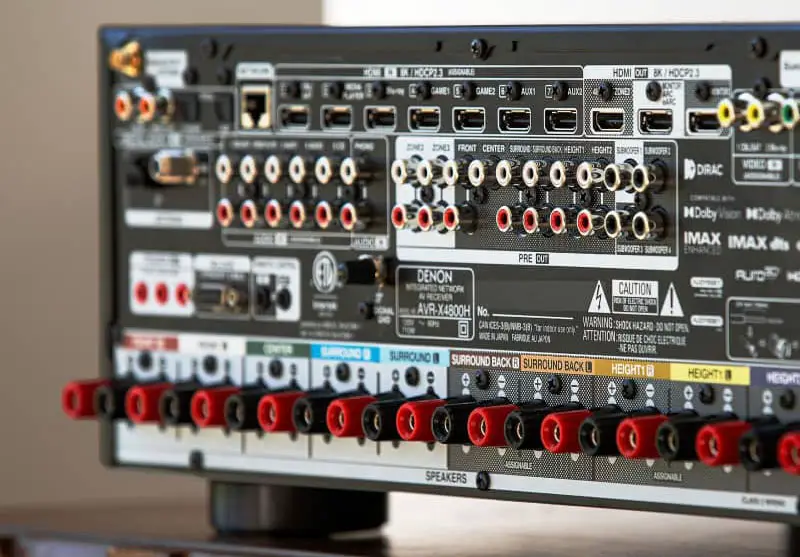 Compared to the X3800H we find one more HDMI 2.1 input, an additional Zone-3 pre-out, two more 12 volt triggers, the two composite video inputs and the component video input.
As for its HDMI ports the X4800H comes with seven updated HDMI 2.1 ports that support all the old and new exciting technologies including 8K/60Hz and 4K/120Hz video passthrough with 40Gbps bandwidth, Deep Color, x.v. Color, HDR10, HDR10+, Dolby Vision, Hybrid Log-Gamma (HLG), Dynamic HDR, 3D, Quick Media Switching (QMS), Variable Refresh Rate (VRR), Auto Low Latency Mode (ALLM), Quick Frame Transport (QFT), Fixed Rate Link (FRL), ARC, eARC, Auto Lip Sync and HDMI-CEC.
All the 2020 AV receivers that featured HDMI 2.1 ports came with a bugged Panasonic chip that wouldn't allow it to pass certain signals, like 4K/120Hz RGB signals from the Xbox series X for example, as it would result in a black screen.
The AVR-X4800H on the other hand seems to be using updated HDMI 2.1 hardware which allows up to 40Gbps of bandwidth in all of its HDMI ports and this includes all the signals with a 4K@120Hz configuration including Xbox Series X.
Just to confirm everything works at it should we connected both our PS5 and our Xbox Series X to our test TV and we tried some games on both. No problems here as we were able to get in both cases 4K@120Hz signals and also VRR if the game supported this. We didn't notice any signal problems, black screens or HDMI handshaking stability during our session. Finally the HDMI 2.1 bug can stay in the past.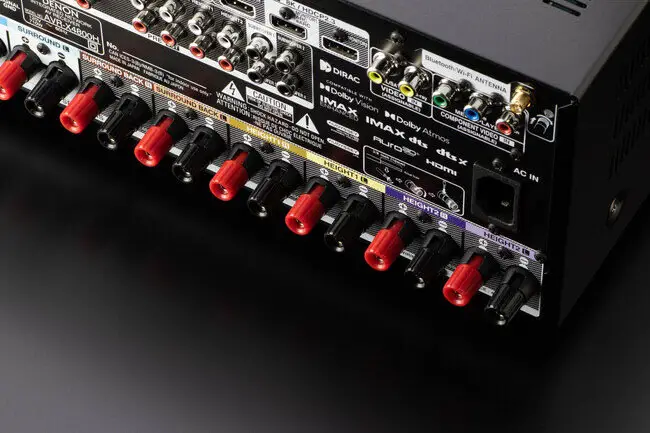 As for the unit's wireless capabilities we get built-in WiFi which can connect both in 2.4GHz and 5 GHz networks while it seems that we get a minor upgrade here, as was the case with all the new releases, as its WiFi is now able to support up to IEEE 802.11a/b/g/n/ac.
The X4800H seems to have everything the X3800H had and add even more. Compared to its predecessor we see that the new unit is focused more on its digital connections although it still offers some analog options, but it is clear that slowly these will be a thing of the past. Overall the X4800H offers plenty for even the most demanding setups. Nothing more to say here.
OS, Apps and Features
While the X4800H seems to come with plenty of upgrades and changes compared to the X3800H, in terms of extras and features it seems that both come with the same, so this part of our review will be more or less similar to what we observed during our X3800H review. Any differences we will make sure to point them out.
First of all we will talk about the audio calibration system. Denon is once again using the Audyssey system and as with all manufacturers they scale it accordingly to meet the price and performance standards of each of their models. In the X4800H we find the Audyssey MultEQ XT32 version which is their best and most feature complete suite. In comparison this one features the highest resolution filters which can result in higher accuracy during calibration.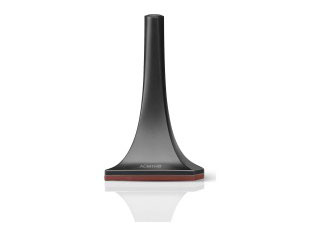 The Audyssey MultEQ XT32 also comes with Dynamic Volume, Dynamic EQ, Audyssey LFC and Audyssey sub EQ HT. This version of Audyssey has the ability to analyze up to 8 different listening positions with the help of the included microphone and creates precise digital filters in order to offer the best audio result for your particular space.
But except from the core system we also get Dynamic EQ which is a feature that is responsible for keeping the clarity and dynamic levels of audio even when you like to watch at low volume, like for night viewings for example. Dynamic Volume on the other hand is capable of balancing sudden changes and spikes in volume that could appear when there are sudden changes from TV broadcasting to commercials.
There is also Audyssey LFC that uses advanced psychoacoustic algorithms to deliver more full-range balance, including deep bass, without disturbing neighbors or people in other rooms of your home and lastly Audyssey Sub EQ HT that provides individual DSP tailoring of each subwoofer in a multi subwoofer setup for deeper bass with improved definition.
Going through the Audyssey calibration can be done either through the built-in wizard or if you want to dive deeper into calibrating your system then you can download the Audyssey MultEQ Editor app that is available for Android or iOS and do a more thorough setup with the help of your mobile device.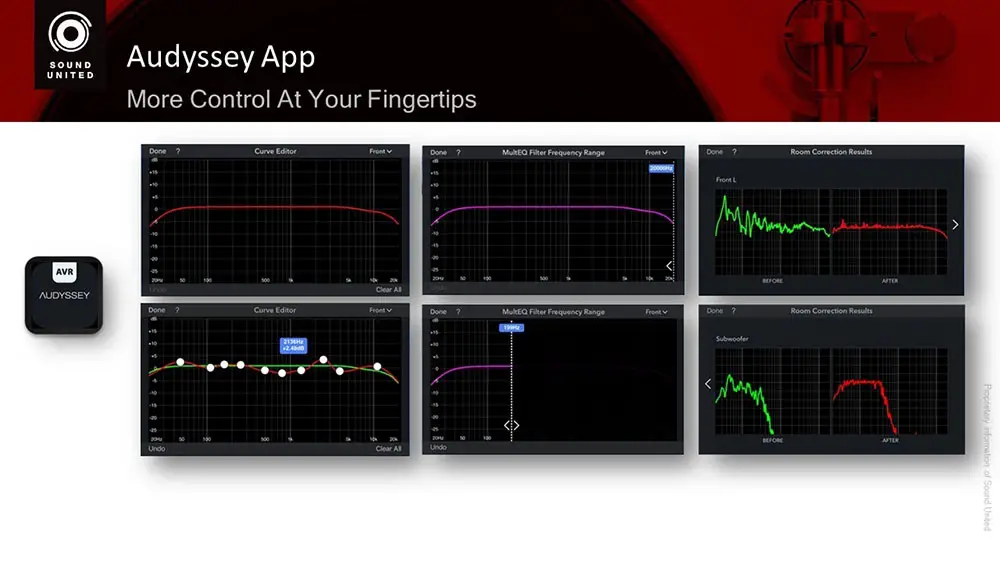 Only keep in mind that this app has a one time fee which is a shame to be honest when you already pay such a high price for the receiver. As for the built-in system, this is more than enough for most casual users as it offers almost everything you need to make very good and precise adjustments to your system.
But this is not all as the X4800H follows the X3800H and comes with future Dirac Live support. Dirac Live is an audio calibration system that is included in the new unit and will become available in spring of 2023. From that moment you will be able to choose either the free Audyssey system that will work out of the box for every unit or buy a Dirac Live license for more advanced tuning.
The Dirac Live availability will be completed in two steps. The first one, as we mentioned, will roll in spring 2023 with the availability of the room correction feature in two packages, the limited or full bandwidth, while the second phase will come sometime in 2024 with additional bass control management for a single subwoofer or multiple ones. Sound United has announced the prices for all packages and according to them these are dictated by Dirac themselves.
Dirac Live is a fan favorite and we will make sure to try it out when it becomes available as there is a lot of interest in this new feature and arguably one of the most requested ones.

Now, Denon provides another app for this AV receiver and this one comes completely free. The Denon AVR Remote app, as it is called, lets you control the unit with your mobile device through a nice visual interface. If you are tired of the included remote this is a nice and most important free alternative. The app is available for both Android and iOS devices so we suggest you give it a try to see if you like it.
Another change we find this year in the new refreshed UI. For some years now we were complaining about how old style and outdated the UI of the Denon AV receivers looked. It was as though it belonged in the early 2000s with its simple menus and 480p resolution.
It seems that Denon finally listened to our cries and decided to update the looks of it. The menus are not all that different in terms of structure and layout. You still get the same list of features in a similar way to the old UI but they bumped the resolution up to 1080p and made it look graphically more pleasing to the eye. Now it feels like it is something newer and although it may not be as fancy as what smart TVs have it is far better that what we were getting till now.
As for the rest, the receiver comes with the usual streaming as well as multi-zone capabilities that Denon includes in almost all their units. As it supports both HEOS and Airplay 2 you can either stream music online from one of the available online streaming services that include Spotify Connect, Pandora, Amazon Music HD, TuneIn, Deezer, SiriusXM and TIDAL among others or create your own multi-room environment with the use of appropriate wireless speakers.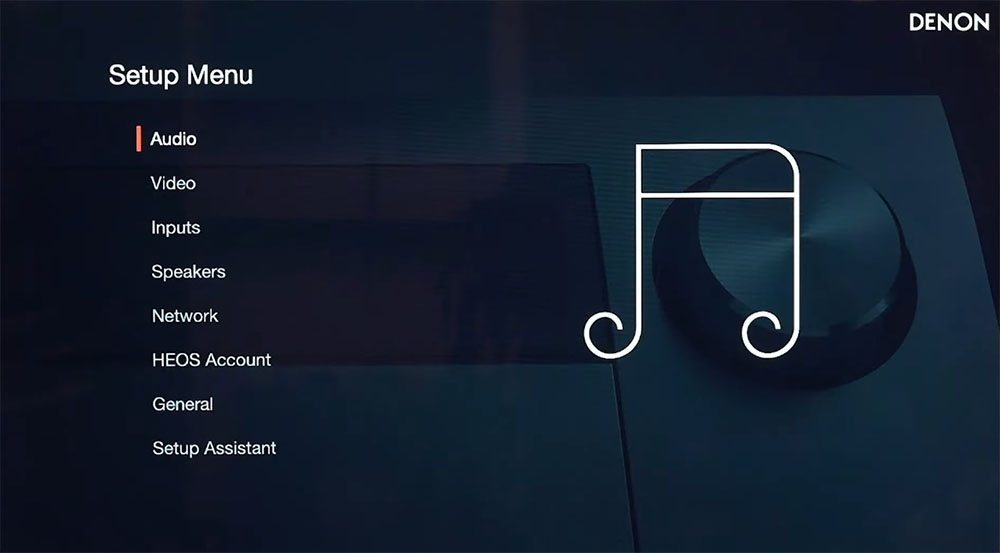 Both the HEOS and Airplay 2 apps are available for downloading from their appropriate stores for use with your mobile device. But if you prefer a wired connection the AVR-X4800H also supports Zone 2 and Zone 3 through its dedicated pre-outs or one of the HDMI outputs available at the back of the unit. And here it seems that the X4800H offers slightly more flexibility as the X3800H only has one analog pre-out and not two.
Now as far as streaming, online is not the only option you have as you can stream audio from a network drive or NAS server if it happens you to have one connected to your local network. Also with the included USB port you can stream music through some connected external storage or flash drive.
Lastly if you prefer a more wireless way of streaming your music there is Bluetooth available for connecting with your mobile device. If you use Apple devices then Airplay 2 can also be used to stream music wireless through it.
And since we mentioned Bluetooth another function that is included in the X4800H and seems to become a standard is that the receiver can output audio in two different ways using its Bluetooth transmitter. The X4800H is capable of streaming audio to Bluetooth enabled headphones for a completely silent house experience or it can also output sound from both its speaker terminals and to a Bluetooth headset. This can be particularly practical in case there is a member in the family that is hearing impaired.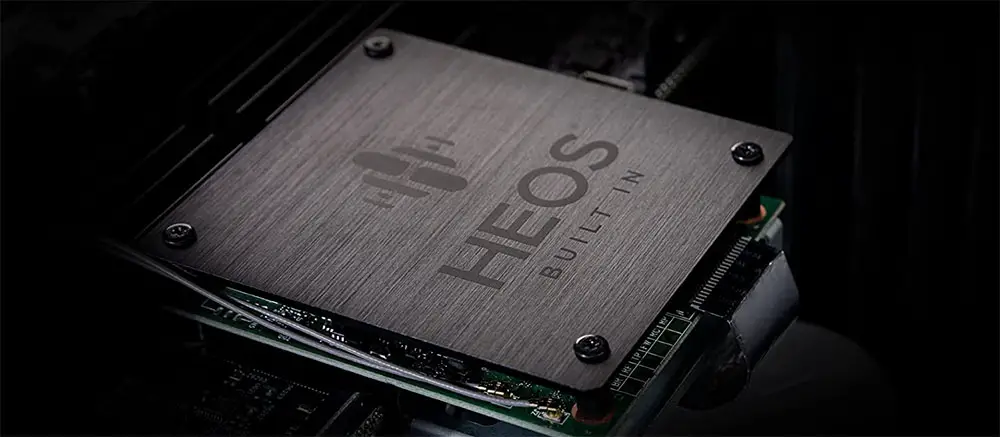 But keep in mind that this can be used only for music and not for movies. And this happens because the Bluetooth transmitter of the AV receiver is using only the SBC codec and not some more advanced variant meant for such use, like aptX Low Latency. As a result there is bound to be an audio delay due to the Bluetooth transmission speed making this feature ideal for music use only.
Denon is known for including all known voice control platforms to most of their models and the X4800H is not any different in this regard. As such there is support for both most known ones with Amazon Alexa and Google Assistant but there is also support for Apple's Siri through the Airplay 2 app and the advanced automation system Josh.ai making this receiver feature complete in this regard.
Another handy feature that we do find is HDMI-CEC and this one lets you use the TV remote to control the AV receiver if the TV also supports this. You can understand the practicality of this as this way you can reduce the amount of remotes you will need to have in your home theater. Obviously this feature lets you use only the most basic functions of the receiver but for everyday use it can be a very time saving one.
There are even more extras and features available so we will try to name as many of them as we can. The receiver supports video upscaling to 8K resolution from both its HDMI and analog ports, something that the X3800H could not do since it has no composite or component ports anymore.

We also get an ECO mode that can regulate the receiver's power usage for a more environmental friendly power consumption as well as being "Roon Tested" certified.
For this last one there seems to be a bit of confusion as there are two types of certifications. Roon Ready and Roon Tested. The AVR-X4800H, as with all Denon AV receivers, is Roon Tested which means while Roon will work on this unit you will not get the highest quality possible. So for example if you use Airplay, audio quality is limited to 16 Bit/44.1kHz. Keep that in mind in case Roon is specifically important to you but you also want your files to be streamed in their original quality.
Lastly we get an upgrade to a previous included feature and this is the Pre-Amplifier mode which is now called Advanced Pre-Amplifier mode. With it your Denon AV receiver works as a perfect AV pre-processor with the latest HDMI connectivity.
Pre-Amplifier Mode provides a cleaner signal path and more tolerance in clipping level by disconnecting internal amplifiers. The difference this year with the Advanced version is that you can choose how many channels you want to disconnect from the main unit and as a result you can add various external amplifiers in the future according to your needs.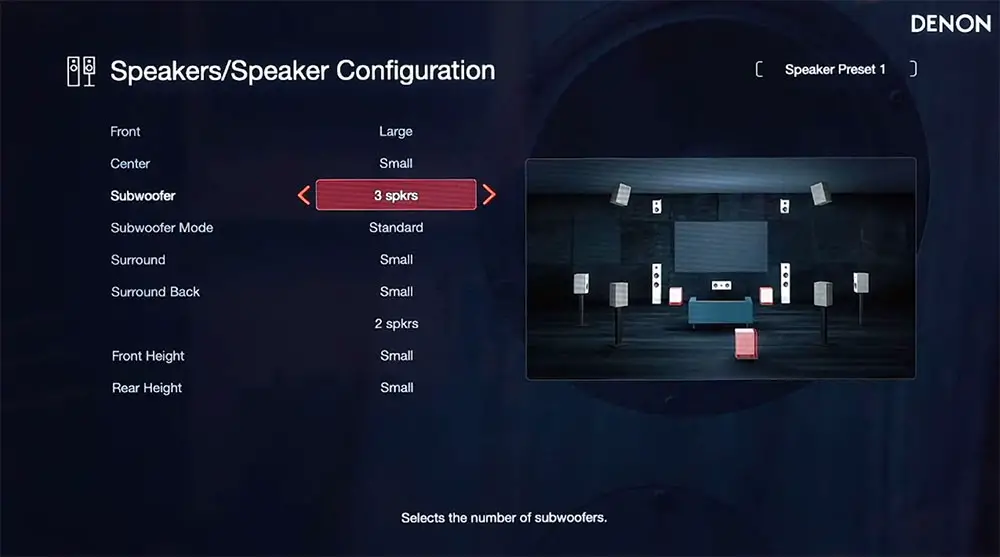 Final Thoughts
Now with both the X3800H and X4800H out, many have been wondering which of the two is better to go for so we will try to be as clear as possible here. For $800 more you get 20 more watts of power, better internal components with a Monolithic Amplifier layout, AL32 multichannel processing, 32-bit D.D.S.C. HD Digital and the inclusion of a clock jitter reducer, one more HDMI 2.1 port, a few more connectivity options and analog ports, Zone-3 pre-outs and a metal front panel with 2-Line FLD.
Are these worth the extra premium price? It is up to you to decide. On the other hand, compared to its predecessor, the X4800H comes with certain improvements and additions both in terms of audio support and connectivity options while on the feature side of things the new release saw a number of changes that surely are for the better.
With such an impressive AV receiver are there any problems that we need to mention? Well, we do miss the front HDMI port and the analog ports saw a certain reduction, although this last one is not a huge one in our opinion. The Audyssey MultEQ Editor app is not free which is unacceptable at this price if you ask us while a refreshed design of both the main unit and the remote would be nice as it has become old over the many years that is being used. And lastly its retail price is much higher than what the X4700H retailed for during its release.
Closing our review what we can say about the Denon AVR-X4800H is that it is an absolutely amazing AV receiver that can handle just about everything you throw at it. If it was not for the X3800H that is also a 9 channels AV receiver we you definitely give this our blind buy recommendation, as it is that good. Denon has a winner in their hands and you cannot go wrong with it no matter how you see it.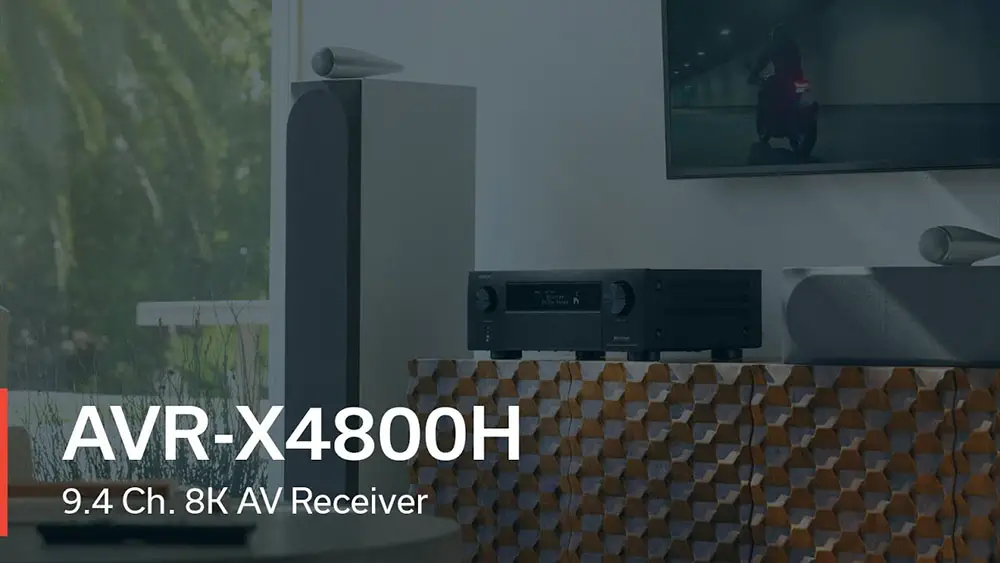 For more reviews you can check our dedicated 9 channels 8K AV Receiver reviews list or even look at our Product Reviews Table where you can find the brand and specific product you are looking for.
Also don't lose the chance to subscribe to our Newsletter and gain exclusive privileges.
---
Cheapest Places to Buy :
---
Denon AVR-X4800H Specifications