Hisense PX1-PRO
Reviewed at $3,499.00
---
Cheapest Places to Buy :
---
It seems that ultra short throw projectors are gaining major traction in the market lately and this is something that most projector manufacturers have taken notice. Our recently reviewed L9G projector showed that Hisense took notice and are expanding their UST lineup with more models in order to appeal to a bigger audience. As such in our today's Hisense PX1-PRO review we will be looking at the latest addition to their Laser TV lineup and compare it to their top of the line offering which is the L9G.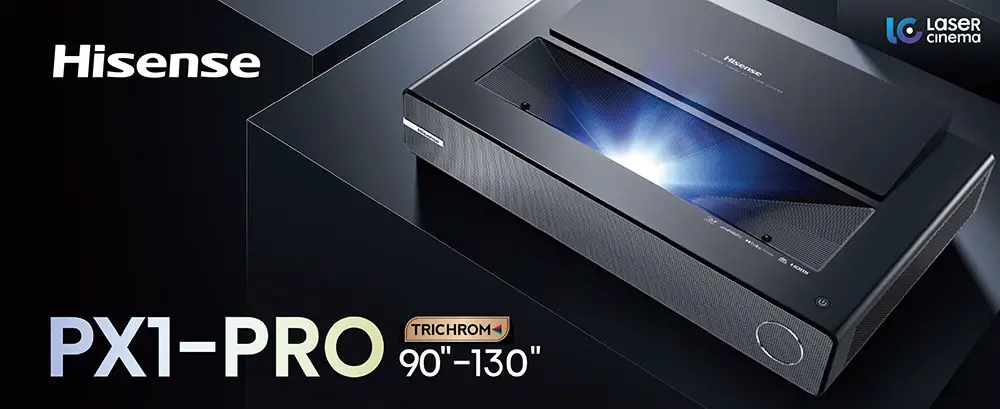 Now, upon first look at the specs you may think, and not without good reason, that the PX1-PRO is a toned down version of the L9G that is being offered at a reduced priced. After all the L9G comes with a price tag north of $5,000 which cannot be described as the most affordable and consumer friendly. But this could not be more far from the truth. The PX1-PRO may be offered with a more affordable $3,500 price tag but as you will read in our analysis below, when it comes to its performance Hisense cut no corners. But more on this shortly.
Before we start let's go over the specs real quick and see what this new offering comes with. The PX1-PRO is a triple laser DLP, ultra short throw projector that is rated at 2,200 lumens brightness, is claimed to cover the full BT.2020 color space, comes equipped with Android TV which includes all its streaming and smart features and also includes a 30W Dolby Atmos system with two front-firing drivers.
The most glaring differences between the PX1-PRO and the L9G seems to be that the new addition from Hisense comes with a lower brightness rating and loses its bundled screen so you can choose one of your liking. There are a few other smaller differences here and there but these two seem to be what set these two UST projectors apart. Are these the only differences they have or there is more to it than meets the eye? Let's dig deeper to find out…
Design
The first major difference, and a reason for the reduced price, is the absence of a bundled screen. While the L9G was being offered in four different bundles with two screen sizes and two screen types available, the Hisense PX1-PRO comes standalone meaning that you have to buy a screen separately.
To be honest we vastly prefer this because the bundles that the L9G came in were a bit restricting. Not that the screens that Hisense included were bad but with so many options out there in the market you get much more freedom to choose whatever you want. The L9G bundles in our opinion were good only for those that didn't want to bother at all looking for a screen fitting their needs.
Looks and Ventilation
The projector itself measures 20.5" x 6.3" x 12.8" and weights 20.3 lbs which makes it smaller and lighter than the L9G. Not by much but the difference is noticeable. Also the overall design is completely different than the shell that the L9G uses although this is more an aesthetic thing and less of a functional one.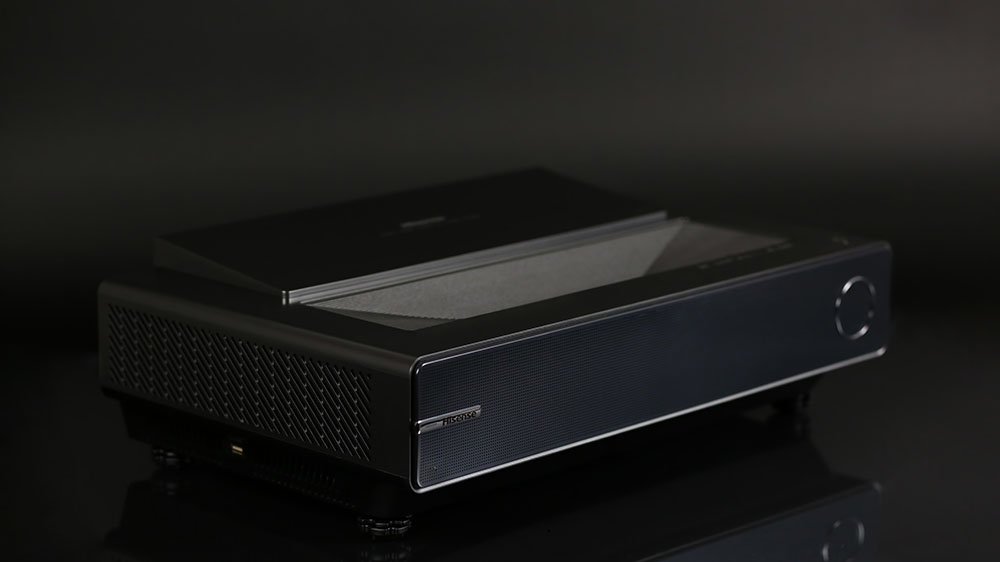 Ventilation seems to be adequate as there are air vents in both sides along with the bottom in order to keep the temperature at normal levels. Hisense also suggests to leave about 8 inches of breathing space on each side and 6 inches from the wall so you should be careful not to place the projector in some confined space or furniture.
While the L9G had a more curvy design, the PX1-PRO comes with more straight lines and pronounced corners style. The front is covered by a grille to protect the front firing speakers. The Hisense logo is placed on the far left side with the power indicator right next to it while exactly below that is the IR sensor. On the left side there is a USB port making it easier to connect some external storage if necessary.
As an UST projector the lens is naturally placed at the top. Hisense has included an eye-protection function that dims the picture when something gets a little too close. This is also a great way to keep little kids from touching the projector. Of course, you can always turn Eye Safety off. The power button has also been placed at the top located at the front right corner for easier access.
At the back, as always, we find all the connection ports grouped together on the left side which we will talk about in the appropriate section while the projector sits on four adjustable feet in order to balance it correctly.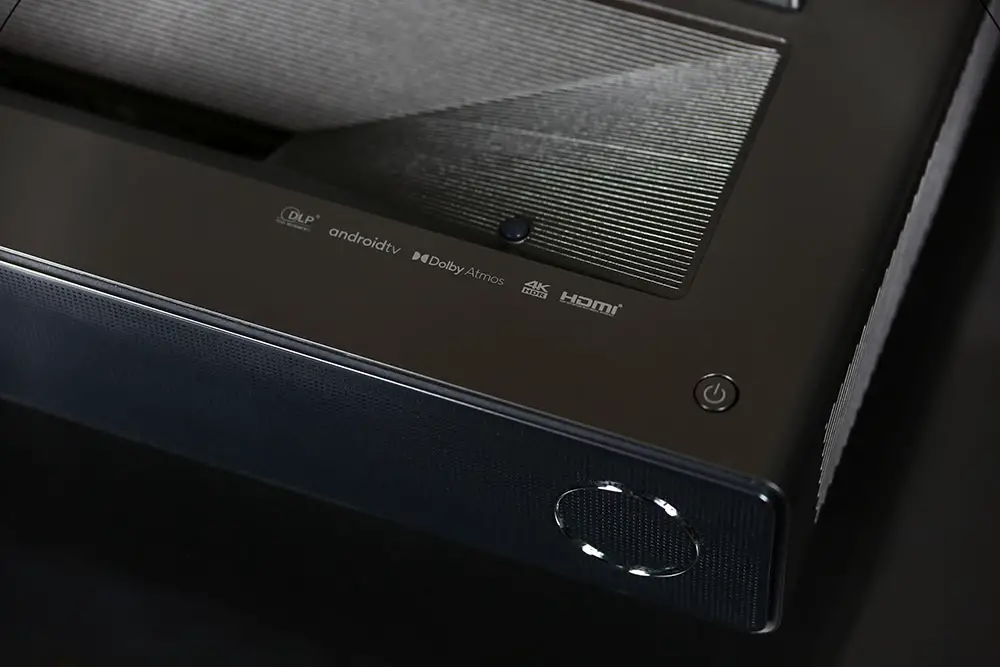 Lens Specs
What seems to be the standard in UST projectors nowadays, the lens has a 0.25:1 fixed throw ratio with no zoom or lens shift available. There is an auto Geometric Correction feature that uses your phone in order to adjust the image but we would advise you to do this the manual way for better results. There is also Keystone correction but as always this should be used as a last resort as this feature will lower the image quality.
As was the case with the L9G, one thing you should make sure is that wherever you place it, you have enough room as the projector sits about 11 inches from the screen, if you are going to use a 100″ screen, and if you take into account the size of the unit itself it means that you need more or less about 25 inches from the front of the projector to the back of the screen. For the 120″ size we haven't exact measurements but surely it will be even more.
Noise Levels
When it comes to noise the PX1-PRO behaved very similar to what we observed in our L9G review. There is some noise emitting from the built-in fan that can be heard if you sit really close to it but since you most probably will have some distance from it, it will not bother you. From a distance of about 3 feet the unit was quiet enough and we measured it at about 35dB in normal use.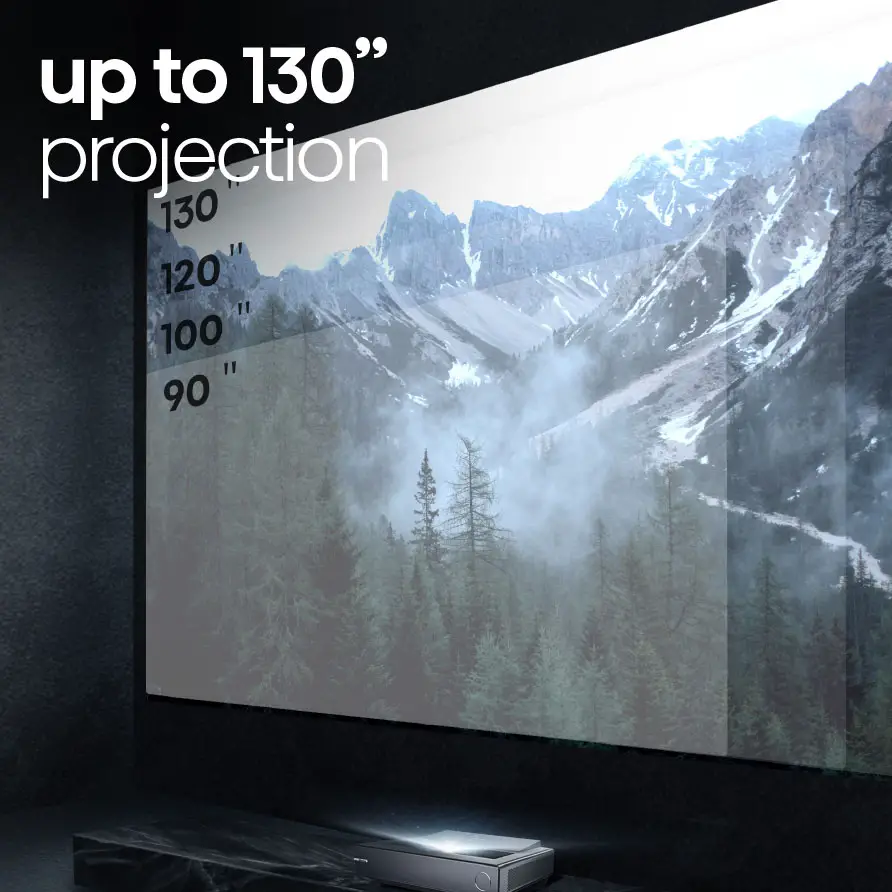 Light Source Hours
Its light source is rated at 25,000 hours which is great and this is one of the advantages of a laser projector. As was the case with the L9G, it seems that Hisense's UST projectors offer about 5,000 hours more than most other competing UST laser projectors.
Remote
As for the remote that comes with the unit, it comes at no surprise to see the PX1-PRO using the same remote we had seen in the L9G. After all the two projectors share most of the same features so it was natural to come with the same remote. Its overall quality is nothing to brag about as it is the usual black design remote that just does what it was meant to. No premium design here or anything.
The remote uses both IR signals and Bluetooth as it has a built-in microphone that you can use to issue your commands to Google Assistant and also makes sure that your button commands will register even if the projector is not in the line of sight of the remote.
Along with the usual navigation, playback and control buttons there are six dedicated buttons at the bottom for various streaming services like Disney+, Youtube, Amazon Prime, tubi and Google Play.

Closing this part of our review the PX1-PRO really has the stamp of Hisense's quality all over it. The reduced price does not reflect on its built quality which remains high and up to the manufacturer's standards.
Video Quality
Technology used
Here there is no difference between the PX1-PRO and the L9G. The projector is using a single 0.47″ 4K UHD DMD DLP chip from Texas Instruments that is responsible for displacing a full HD 1080p image in four different positions at very high speeds in order to produce the full 4K image that is very close in clarity and quality to a native 4K image. This makes the PX1-PRO a 4K pixel shifting projector and not a native 4K one.
For those that don't know what pixel shifting is, it was created by manufacturers in order to bring down the cost of 4K projectors by offering similar quality at much lower price levels. 
These pixel shifting projectors are usually distinguished in two different categories depending the type of pixel shifting technology used. There are projectors that shift the image only in two positions and these use slightly larger chips and are a bit more expensive while those that use the 1920 x 1080 x 4 technology tend to be cheaper without any meaningful loss of quality.

In general if you are considering a 4K projector but you are unsure about going for a pixel shifting unit we would say that its main strength is offering very close quality to a native 4K model but at a much lower cost.
And this was pretty obvious by testing various scenes which showcased amazing levels of clarity and sharpness making the distinction between this and a native 4K projector harder than ever.
4K UHD / HDR Content
There are a couple of films we tried out for this review with Spider-Man: No Way Home and Godzilla vs Kong being both in 4K UHD
Let's get the obvious out of the way first. As far as clarity and sharpness is concerned the PX1-PRO is just as good as any other 4K pixel shifting projector that is available right now and we can even challenge anyone to find any meaningful differences compared to some native 4K projectors also. It's that good.
The level of detail was amazing and you could distinguish small details across the screen without much effort. This gave the image some nice depth and volume as you could see all the details on each surface, skin imperfections, clothes and materials composition etc.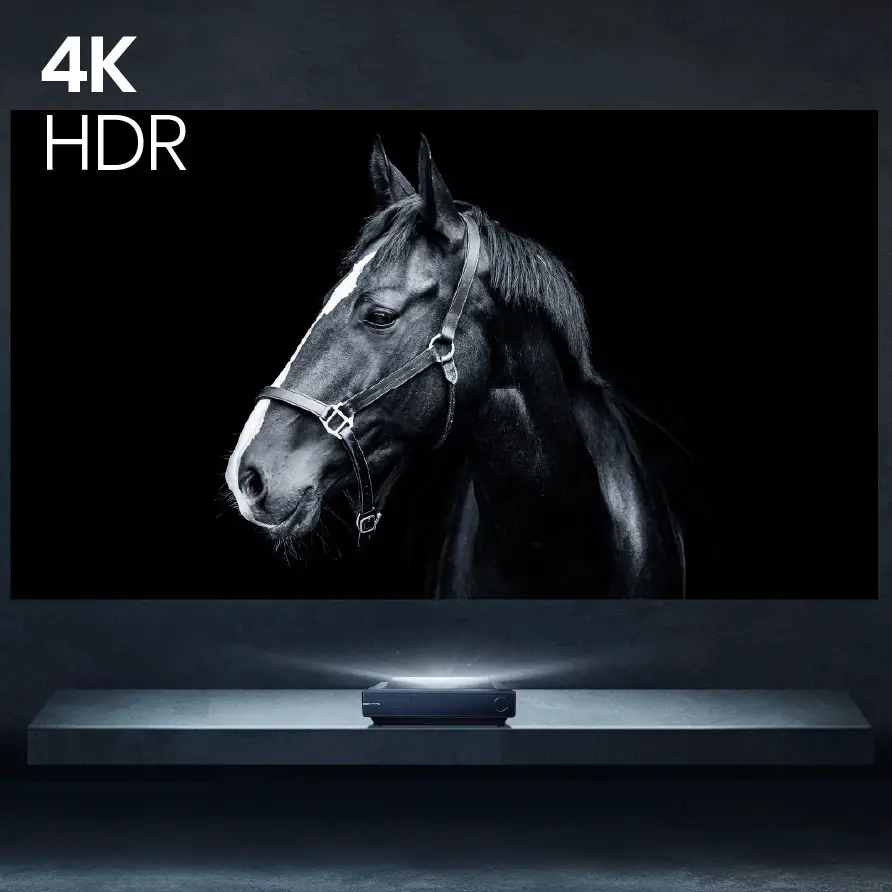 When it came to colors representation and accuracy the projector was equally good and we were impressed that colors were more than acceptable even with little or no calibration at all making it an appealing offer to more casual users that have no deep knowledge of calibrating correctly a projector like this.
In terms of black levels and contrast performance the PX1-PRO did more or less similar to what we experienced in the L9G. The projector could display blacks that were far superior to what most low cost DLP projectors can do but falls short of them being the deepest blacks we have seen in a projector. But with the right light conditions and the right image settings, that we will talk about shortly, black levels do show deep enough to offer an excellent image even in more demanding scenes.
Another area where it shows how close the PX1-PRO is to the L9G is in the most accurate mode you can use when viewing HDR and that is the Filmmaker mode in combination with the Active Contrast feature. Now it may seem bizarre to use these two together as Filmmaker mode tends to turn off all other image processing features but in the case of the PX1-PRO the Active Contrast seems to help a lot with black levels and making the picture show less dull.
This was evident in both films that we tried out and although the level of Active Contrast you will use may vary depending the content, a medium value seems to be the best set and forget option if you don't want to bother changing it all the time.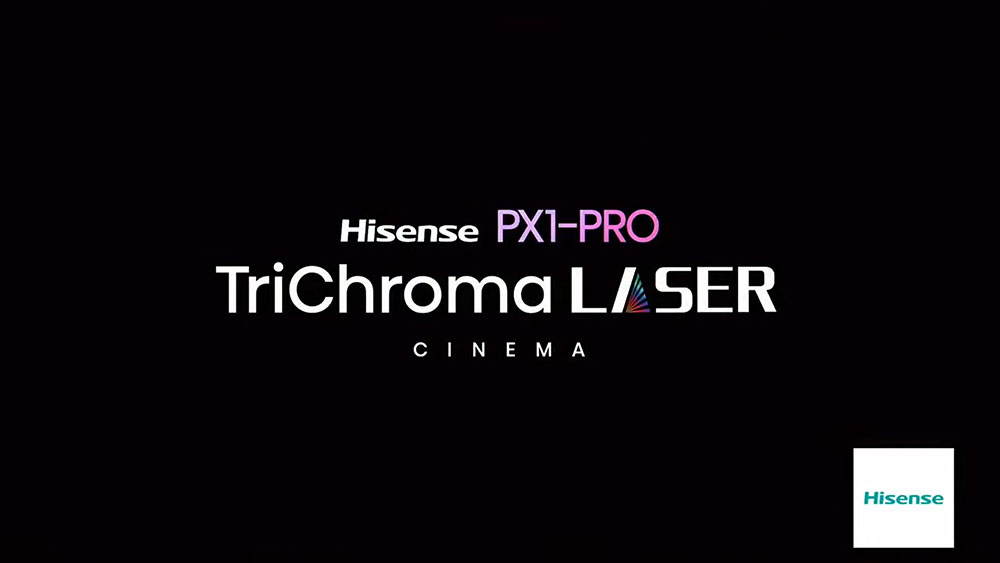 As for HDR support the PX1-PRO supports exactly the same as the L9G. As such we find HDR10 which is the basis for 4K UHD playback along with HLG which is used for live broadcasting. The surprising fact here is that Hisense has announced that they will bring Dolby Vision to both the PX1-PRO and the L9G at some point with a firmware update so we are surely anxious to try it out when available.
Full HD / SDR / 3D Content
Next it was time to try some 1080p material and as we always do we used our Blu-ray copy of Oblivion for this test. It terms of sharpness and overall image clarity the unit behaved exactly as expected and we did get some very clean images that were showcasing the excellent design pieces of the film.
As we said above the projector can be very accurate without much deep calibration and we are sure that most will find the end result more than satisfactory just by choosing an appropriate picture mode. And the use of the Filmmaker mode once again gave us the best results. You can further improve on what we saw on screen so if you know what you are doing you can get even better results than what the Filmmaker mode can do out of the box which can be great if you are an experienced user. Great color grading and almost no visible banding was evident in the scenes we tried out.
Black levels and shadow details were good and from what we saw with SDR content the use of Active Contrast was not necessary as was the case with HDR. So we would suggest you leave that off when viewing SDR for best results.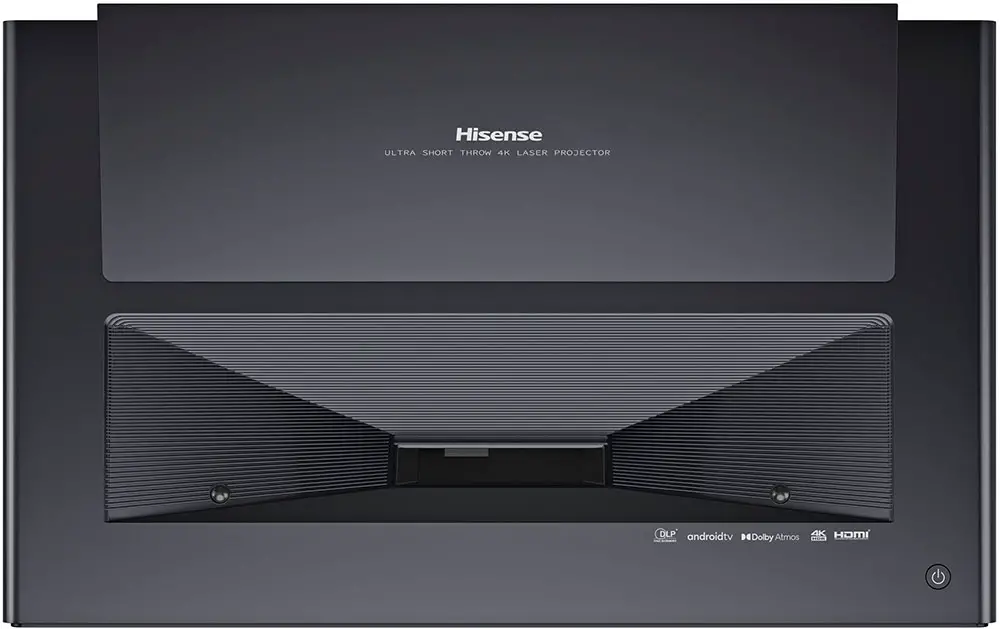 Overall we were very pleased with how the projector handled both SDR and HDR content. 4K HDR may be the best way to watch a new film but with such a big catalog of films still in 1080p resolution rest assured that you will be getting a projector that can do equally good in both fronts.
One thing that is missing from the PX1-PRO is 3D support and to be honest this is not very much surprising. The L9G was also missing 3D support so we would be really surprised if the PX1-PRO would do otherwise. Does this mean that Hisense is abandoning 3D or is it something that is meant only for their Laser TV series? Only time will tell.
Color Coverage
When it comes to color reproduction the PX1-PRO uses the same TriChroma laser light source that we saw in the L9G that allows the projector to display up to 107% of the BT.2020, or REC.2020 if you prefer, color space. This makes this projector amazingly accurate with colors and capable of wide color gamut which is essential for HDR viewing.
As we mentioned above we did prefer the Filmmaker mode over the others but what is impressive with the PX1-PRO is the fact that almost the available picture modes are fairly accurate and can be used with equally good results depending the situation. Usually we tend to see bigger differences between the available modes but this seems not to be the case here. All available modes can be further improved as the projector allows for deeper calibration if you up for it.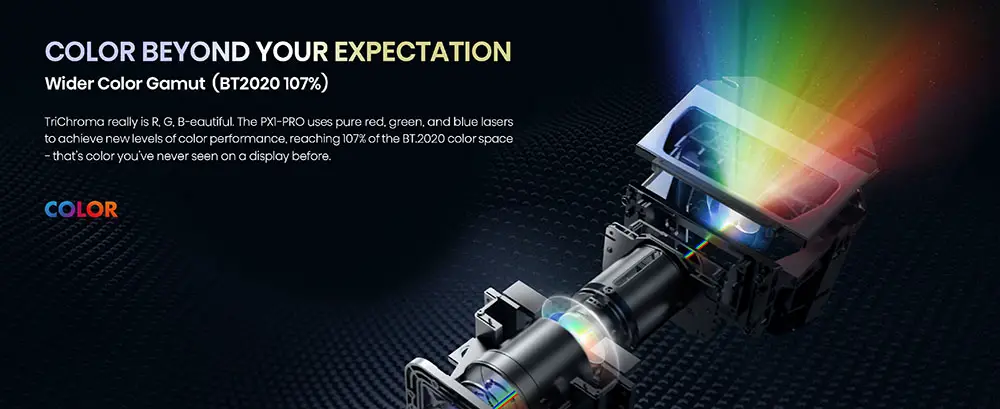 Just to get an idea of what we are talking about the vivid mode of the PX1-PRO is an excellent example. While the projector cannot go as bright as its bigger brother, the L9G, its color temperature was way lower making the PX1-PRO showing a less blue colored vivid mode instead that is very much withing the limits of acceptability. On the other hand the L9G may be brighter but the image it displayed in vivid mode was far cooler and thus much less accurate.
So in essence the projector tends to display more accurate colors even in color modes that we usually see brightness to be the main focus at severe consequences to the color accuracy. This doesn't seem to be the case in such an extent here.
One thing that some of you may be wondering is if the projector suffers from the Rainbow effect. The theory says that laser projectors can still show rainbows but at a lesser degree than color wheel based DLP projectors. As was the case with the L9G, we didn't notice any kind of rainbows with the PX1-PRO but we cannot guarantee there are not any, but if there are these are less obvious than in other DLP projectors. So be aware of this in case you are sensitive to them.
Brightness / Picture Settings
Brightness is an interesting aspect of the PX1-PRO and surely it's one area where the projector seems to be loosing from the start. Hisense is rating the unit at 2,200 lumens which to be honest seems relatively low but really this is just a number and you shouldn't be worried by it so much and we will explain why shortly.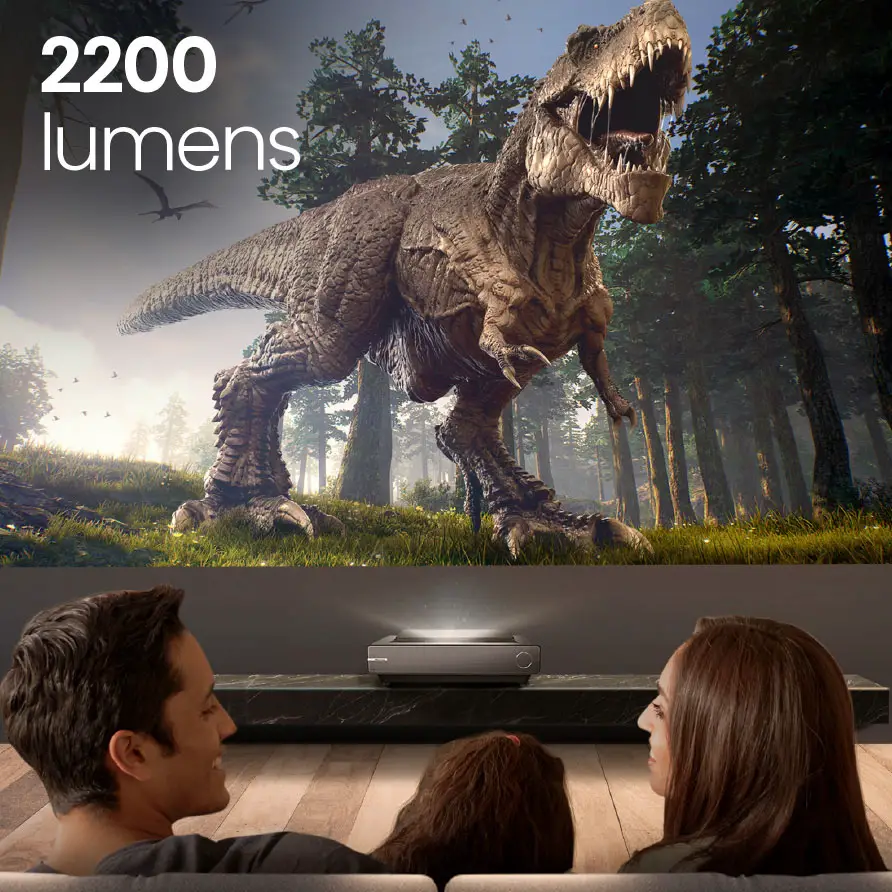 When watching SDR content the available modes include Vivid, Standard, Energy-Saving, Game, Sports, Theater Day, Theater Night and Filmmaker. The same modes are available for HDR also with the only difference being there is a single HDR Theater mode. No surprises here, everything seem to be the same with the L9G.
Vivid came at the top with 2,090 lumens which is very close to the theoretical 2,200 lumens Hisense gives. Game and Sports modes once again came second with 2,050 lumens while Energy Saving and Standard came next with 1,925 lumens. Filmmaker mode was measured at 1,844 lumens while Theater mode came last with 1689 lumens.
One thing that we need to note here is that while the preferred Filmmaker mode can output 1,844 lumens this is not a far cry from what the L9G can do. In our L9G review we may have measured the Filmmaker mode at 2,623 lumens but the color temperature between the two projectors seemed to be different with the PX1-PRO having a more accurate color.
As a result in order for the L9G to reach the accuracy of the PX1-PRO meant that further calibration was needed which would result in an even lower brightness output and much closer to the PX1-PRO's number. The resulting brightness may still be higher than the 1,844 lumens we got with this unit but the difference surely is smaller than these numbers will make you think.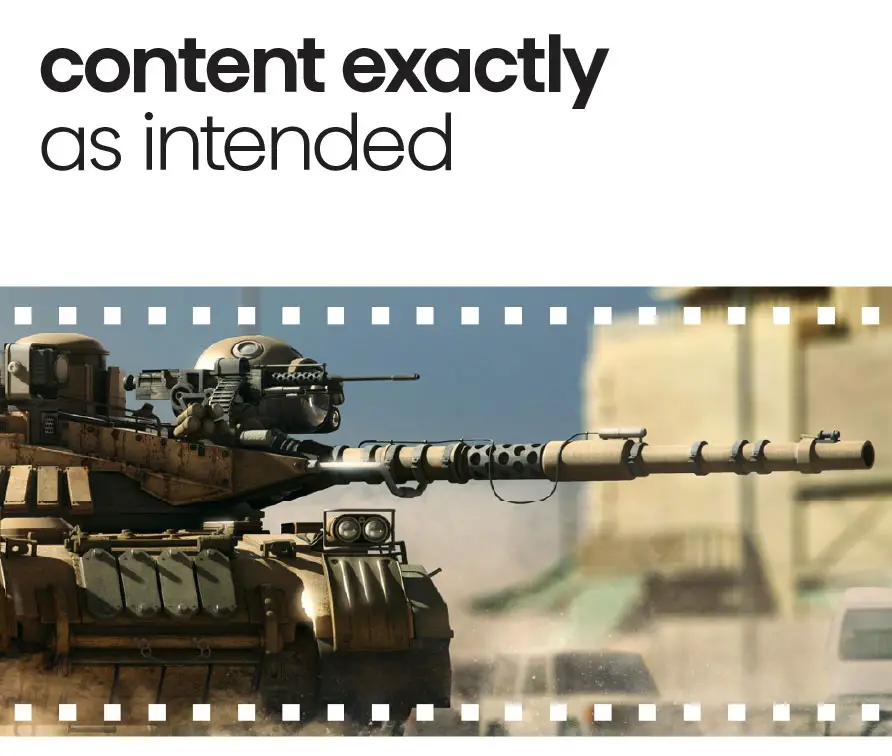 Black Levels / Contrast
Black level performance, as we mentioned above was similar to what we saw in the L9G. With HDR content if you have the Active Contrast off then everything appears washed out and dull while with it turned on and using a medium setting made the image really pop with deeper blacks while still retaining shadow details.
In SDR we tried both with and without Active Contrast and to be honest we would advise you to leave it off as the impact it has on the image is not on the same level as was the case with HDR.
In terms of contrast ratio Hisense is rating the PX1-PRO at 1,000,000:1 with Active Contrast activated but we would suggest you not to look at this number too much as usually these numbers don't translate good in real world situations as we have seen countless times in our tests.
Overall the behavior of the PX1-PRO didn't steer far from the L9G. DLP projectors tend to have problems with deep blacks and this is more evident with cheap DLP offerings. The PX1-PRO on the other hand does fair much better and with proper settings it can be said to display blacks that are deep enough to make the picture look really good and certainly will not look this deep grey instead of real blacks that we always seek.

The true power of the PX1-PRO is in the fact that it is equally capable with and without calibration. Its basic modes and settings can provide you with an image that has satisfactory blacks and when viewing HDR the combination of Filmmaker mode with a mid setting of the Active Contrast will look great for a great majority of its buyers. But even further calibration can improve the image across the board for those that seek the absolute best of their investment.
Input Lag
The PX1-PRO may not be a gaming projector but its HDMI 2.1 ports do provide a few essential features for gaming which will greatly appeal to hardcore gamers. Auto Low Latency mode (ALLM) is one of them and the projector will switch to Game mode whenever it will detect an appropriate signal from a gaming console.
One thing that you should keep in mind is that while the projector can accept signals up to 4K@120Hz this cannot be also output on screen. Due to the limitation of its DLP technology the PX1-PRO can output at a maximum of 4K@60Hz which is more than fine for most situations.
As for our measurements we used our PS5 that was outputting in 4K@60Hz and the input lag we got was 38ms which is good enough for most gamers. This number is slightly worse than what we measured in the L9G but the difference is not so big to be considerable. For comparison's shake Hisense rates the PX1-PRO at around 30ms but they do not provide much information on how this was achieved.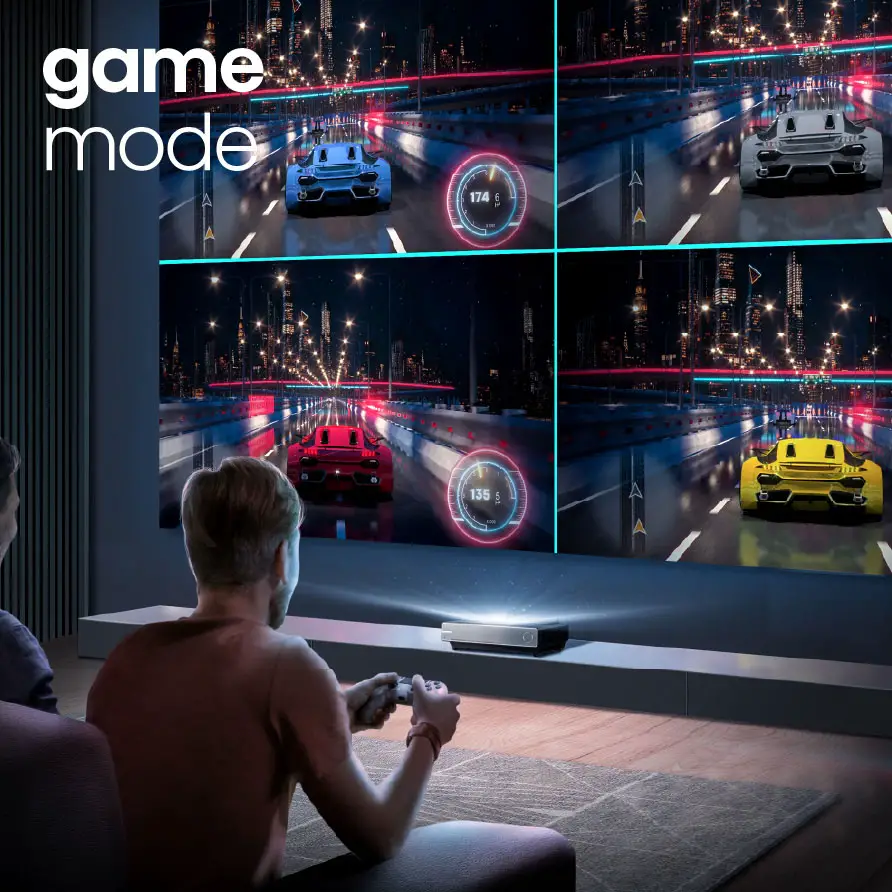 As in all our reviews, we connected our PS5 to the projector and used our copy of F1 2021 for a few laps. For this test we tried the fidelity mode which gave us a 4K@60Hz signal. Our session went by without any problems at all. Every command would register immediately on screen and we didn't notice any slow response time or delay.
The PX1-PRO is obviously meant mostly for home theater use but it will do great with gaming also. It may not be able to do 120Hz output but if you don't care about such high refresh rates it will serve you good.
Motion Performance
Moving on to its motion performance the PX1-PRO behaved extremely similar to the L9G.
The projector uses MEMC technology which stands for Motion Estimation Motion Compensation and is basically the motion interpolation feature included to smooth out motion and motion blur.
The PX1-PRO comes with the same six different motion compensation presets that we saw in the L9G including Custom, Film, Clear, Standard and Smooth while you also have the option of turning it off completely. In the Custom mode you can manually adjust how much you want this to affect the resulting image while the rest provide specific settings that are ideal for specific content.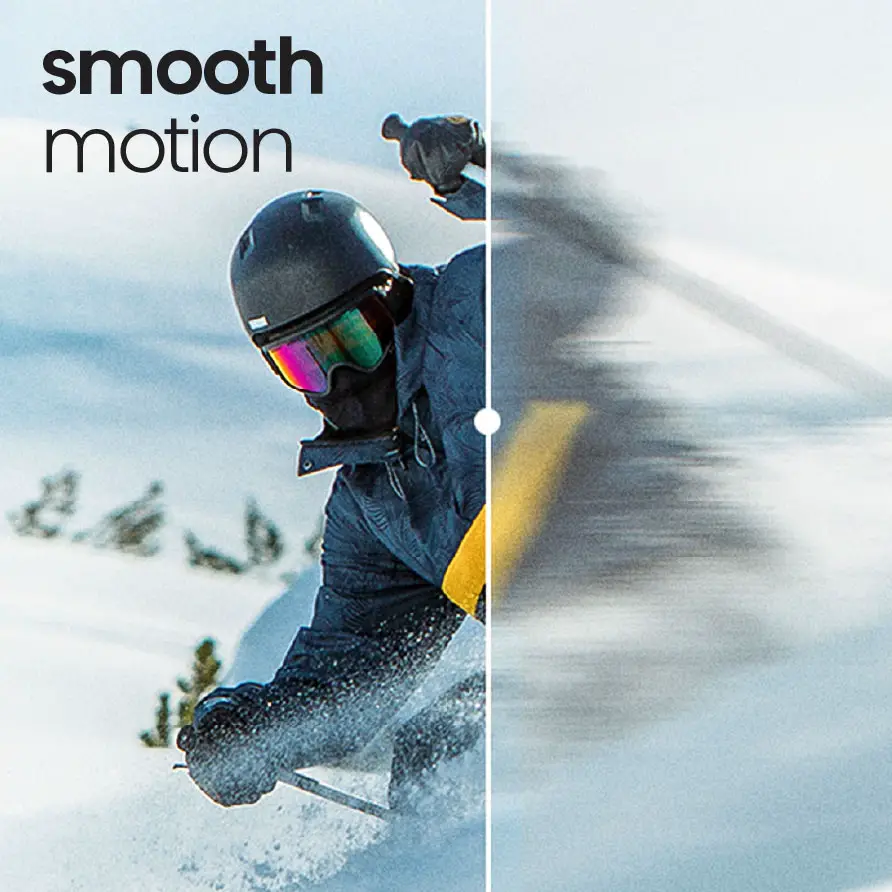 The Film mode behaved in a way that seemed to be specifically made for 24p content while the Clear mode was obviously much better with 30p or 60p content. Purists will surely want this feature turned off but if you find the motion a bit bothering you could set this to a low setting, just enough to avoid the undesired Soap Opera Effect (SOE).
We cannot say that we had any major problems with motion performance on the PX1-PRO. In general it behaved very similar to the L9G and most of the time we didn't even need to use its motion interpolation feature. In some more demanding scenes it seemed that the projector was struggling to cope with the information at hand but this was not at such an extend to be bothersome.
Ports & Connectivity
Next we will be looking at all the available ports on the projector. As usual most of ports are grouped together at the back side of the unit with the exception of a single USB port that is located on the left side as you look the PX1-PRO from the front. Just for your information this is a USB 2.0 port.
Now at the back we find 2 HDMI inputs, another USB port which is 3.0 this time, an analog audio output, a digital optical audio output and an Ethernet port for wired connection to your local network. There is also a serial port for connecting a home automation system along with an antenna port for broadcast channels.
It seems that compared to the L9G the PX1-PRO has lost the 3rd HDMI 2.0 port and thus comes with only the two HDMI 2.1 ones that can accept up to 4K@120Hz signals. Unfortunately, as was the case with the L9G, having HDMI 2.1 ports doesn't mean that the PX1-PRO can display up to 4K@120Hz on screen and eventually it resolves the signal down to 4K@60Hz only, as we already mentioned above. And this has mostly to do with the DLP technology deployed in the projector itself.
And while the projector may not be able to display 4K@120Hz the HDMI 2.1 ports allows it to include a few functions that are available only in this latest version, namely eARC in HDMI 1 along with ALLM (Auto Low Latency mode) which allows the projector to identify a gaming source and switch to the appropriate mode accordingly.
The projector needs online functionality for its smart features to work. As such you will find WiFi support with its built-in 2×2 Dual-Band WiFi module that supports 802.11a/b/g/n/ac along with Bluetooth functionality.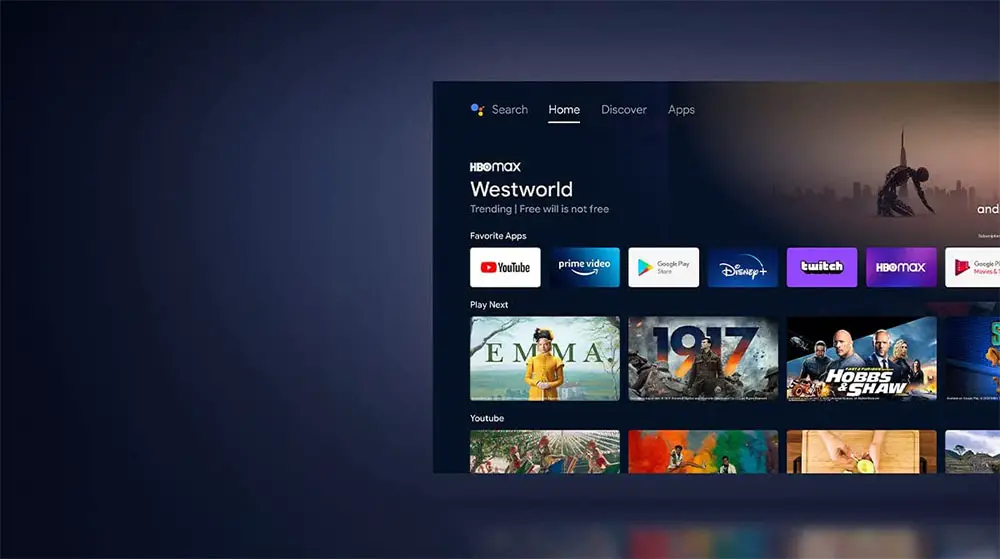 OS, Apps and Features
In terms of extra features and smart functionality the PX1-PRO is essentially the same as the L9G. We couldn't find any meaningful differences between them so this part of our review will be very similar to what we observed in the L9G.
The projector comes with Android TV, essentially making it a smart projector with many functions that we find in today's smart TVs. If you have used the Android TV user interface in the past either in a smart TV or some other projector then you will feel right at home as there are no major differences here. 
Now keep in mind that the projector actually has two menus. The one can be accessed by pressing the projector menu on the remote and the appearing menu is the usual you see in any projector and allows to change all image settings like colors, image adjustments and picture modes among others.
The second UI is actually the Android TV UI and this can be accessed by pressing the home button on the remote. This will bring the Android TV interface which allows you to use all the available smart features and streaming services available.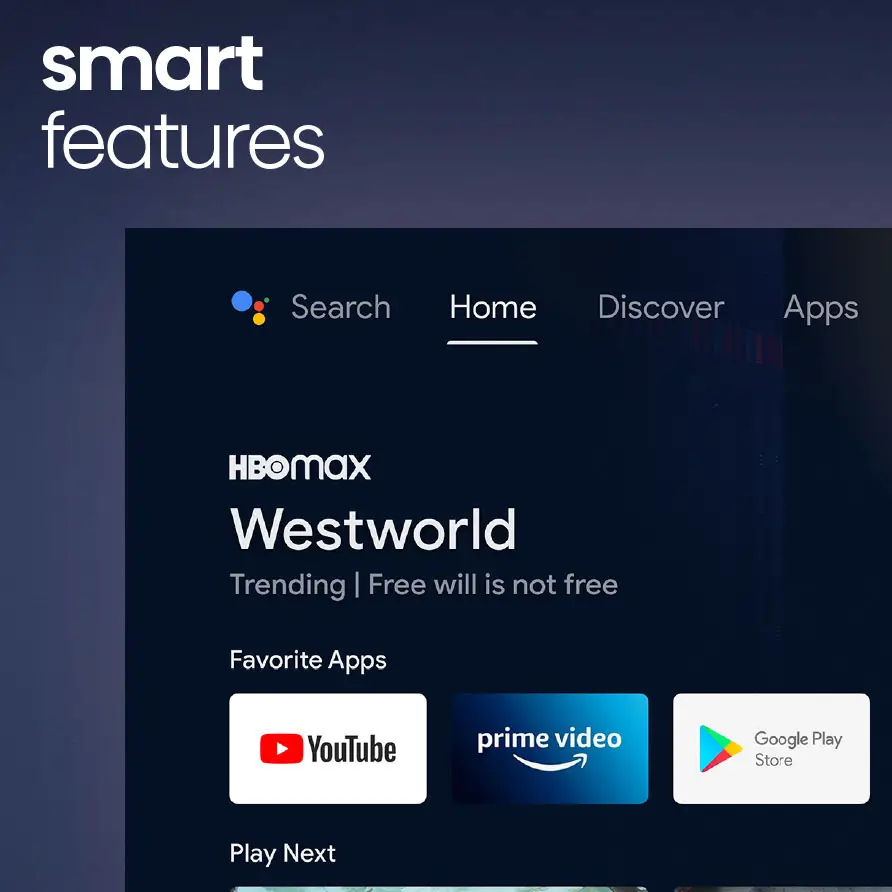 Both the projector settings and the Android UI have been nicely combined and it feels like they are part of the same system which adds to the whole experience with the projector menu appearing on the right side of the screen as in many TVs we have seen lately.
Navigating through the Android UI was smooth enough and there was not much delay between opening and closing various apps. And since we talked about apps having Android TV means that there is plenty to choose from.
All the big names like Youtube, Disney+, HBO Max, Apple TV, Vudu, Hulu and many more are all present along with many music apps like Spotify and Tidal. We definitely like that the remote has six dedicated buttons for some of them but we would also like to be able to program some of them to our liking.
The only big name absent is once again Netflix and as we mentioned in other reviews the only way to project it to the PX1-PRO is to cast from Chrome from another device. Not the most ideal way to do it through Chromecast so if you are an avid Netflix user we strongly suggest you to use a 3rd party streaming device that can stream Netflix in high quality. But at least if you have no other means then this can be a half baked solution.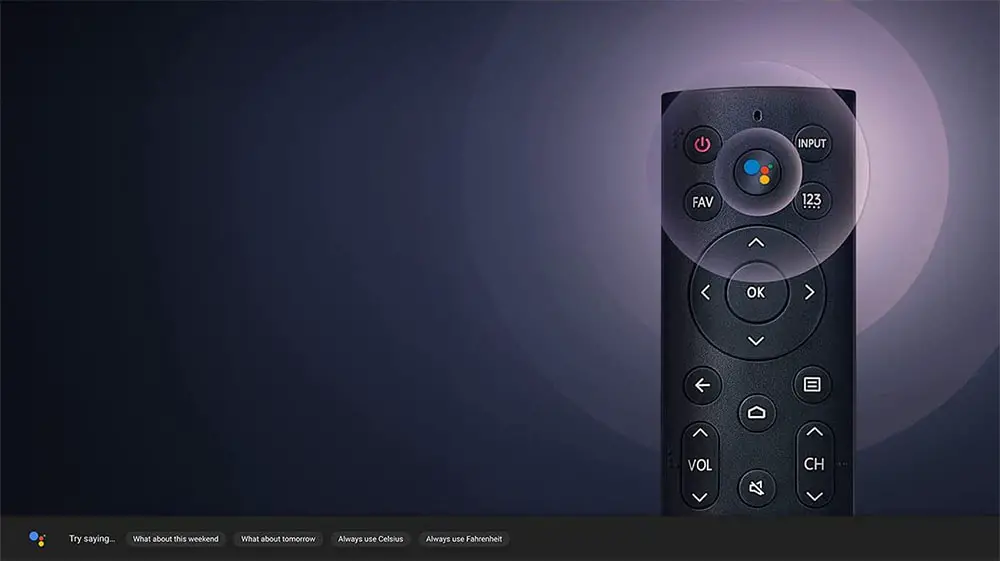 Voice control is also available with Hey Google and Google Assistant which can be activated from the dedicated button in the remote. The projector can also work with Amazon Alexa but for that you will need an external Alexa device.
Although the PX1-PRO is in essence a projector, Hisense is treating their Laser TV lineup something more like a hybrid design rather than a pure projector one. As such the projector comes with a TV tuner, something that we do not frequently see in a projector of any kind, UST or not. As such you can use the PX1-PRO in a more traditional way with broadcasting channels and not only other input sources.
The PX1-PRO also uses the same built-in media player that we tried on the L9G. It can playback the most usual music and video files without a problem and all of the content we tried on it played fine without any problems as far as we could tell.
What seems to be slightly different is the toned down sound system that the PX1-PRO comes with. It still supports Dolby Digital and Dolby Atmos and still tried to create a surround environment through the use of virtual technology. The difference is that it does that with the use of only two front firing drivers instead of four that were utilized in the L9G.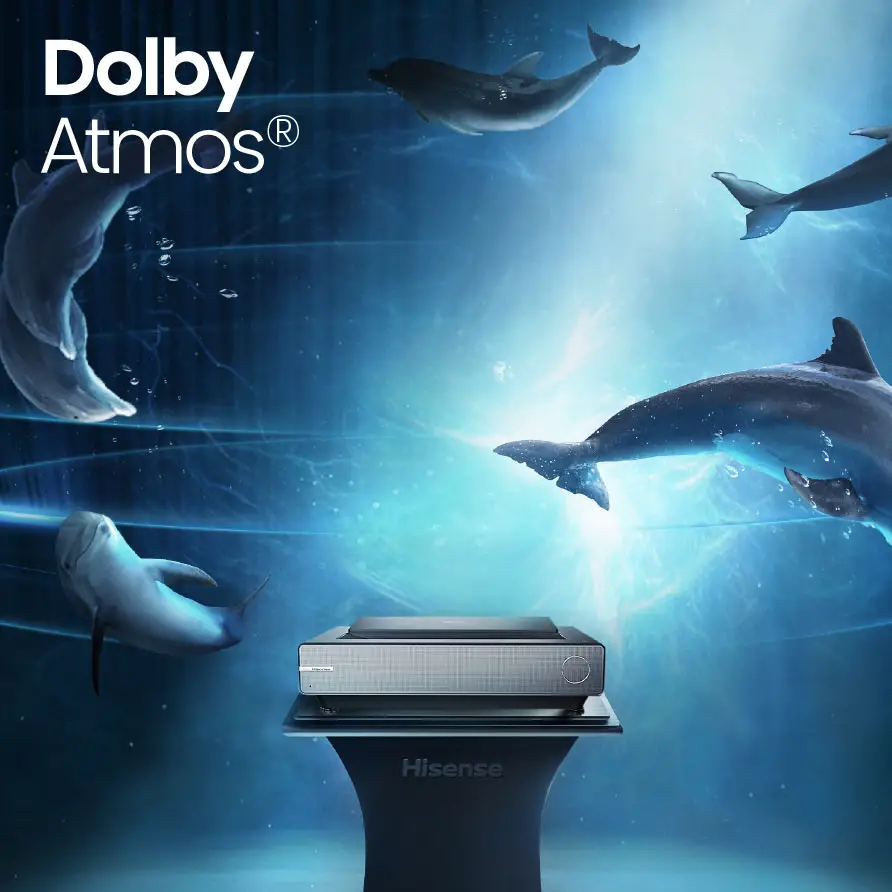 As a result the overall power output is lower at 30 watts and the final audio output is less impressive, less powerful and less immersive. For casual use it can do just fine and for sports, talk shows and news broadcasting it will suffice. But if you want and elevated gaming and cinematic experience we strongly suggest you use a dedicated surround system. It's a pity to have such a good projector and not pair it with an equally good sound system.
Having eARC means that you can direct audio from the projector to an external audio system. Just keep in mind that in such a case you will loose one of the two HDMI ports available.
Lastly there is WiSA support which means it can transmit hi-resolution audio to WiSA Certified speakers. For this you will need an external USB transmitter which you can buy separately. With WiSA you can transmit audio with quality up to 24 bits at 48 kHz/96 kHz and with latency that is much lower than the typical Bluetooth codecs.
In terms of extras the PX1-PRO comes almost with the same feature set as the L9G. Its built-in audio is probably the only downgrade here but you are not loosing much so nothing major to talk about.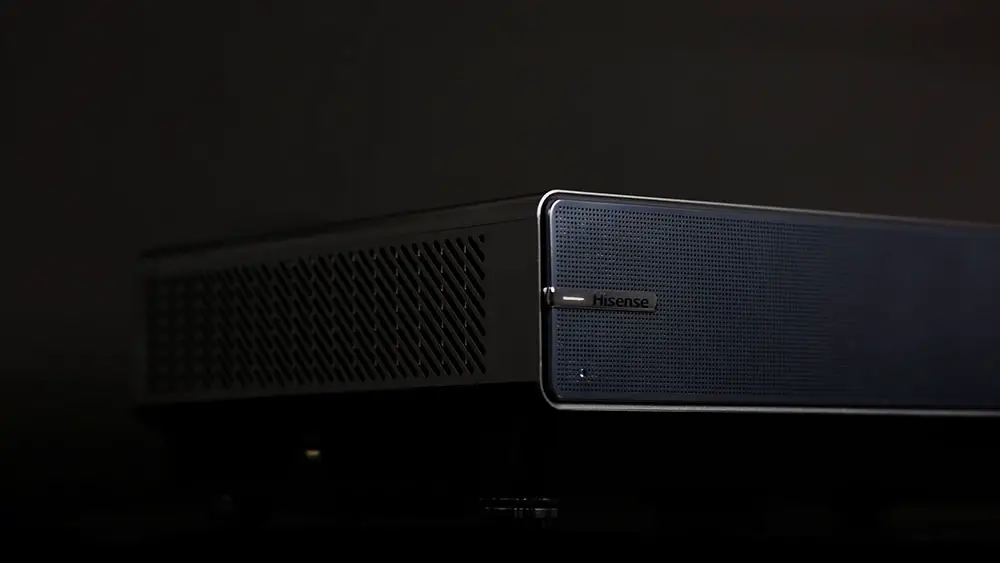 Final Thoughts
When we reviewed the Hisense L9G we were impressed with the progress that has been made in the Ultra Short Throw arena. That projector performed admirably but its price was a bit too high and very close to native 4K solutions. With the PX1-PRO Hisense proved that they can offer a product at a much better price without loosing much of its core characteristics.
Yes, the PX1-PRO does loose the bundled screen but in our opinion this is far better and gives you far more freedom to choose whatever you want. As for its actual performance the projector did great and had very good quality out-of-the-box that will appeal to many users not accustomed to complex calibrations. Also it may be rated low in terms of brightness but as you saw above its not so much the maximum brightness that matters but how bright it can be with the most accurate picture. Add the inclusion of Android TV and a price tag of $3,499 and you have an exceptionally interesting offering.
On the other hand the projector, due to its DLP technology, cannot project at 4K@120Hz although it can accept such high frame rate signals and will downgrade it to just 4K@60Hz which is still more than fine. There is no 3D support which is puzzling as 3D has found a safe heaven in the projector world and the inclusion of just two HDMI ports may not cut it for some users. Lastly its black colors and shadow detail, although better than some low cost pixel shifters, could be better.
Overall considering how the unit performed both out of the box and after calibration, the differences it has compared to the high end L9G and the price that is currently selling at we can say that the Hisense PX1-PRO is one of the best, if not the best, ultra short throw projector at this price range. With products like this the ultra short throw projector market will surely see more growth and Hisense should be seen as a driving force behind this.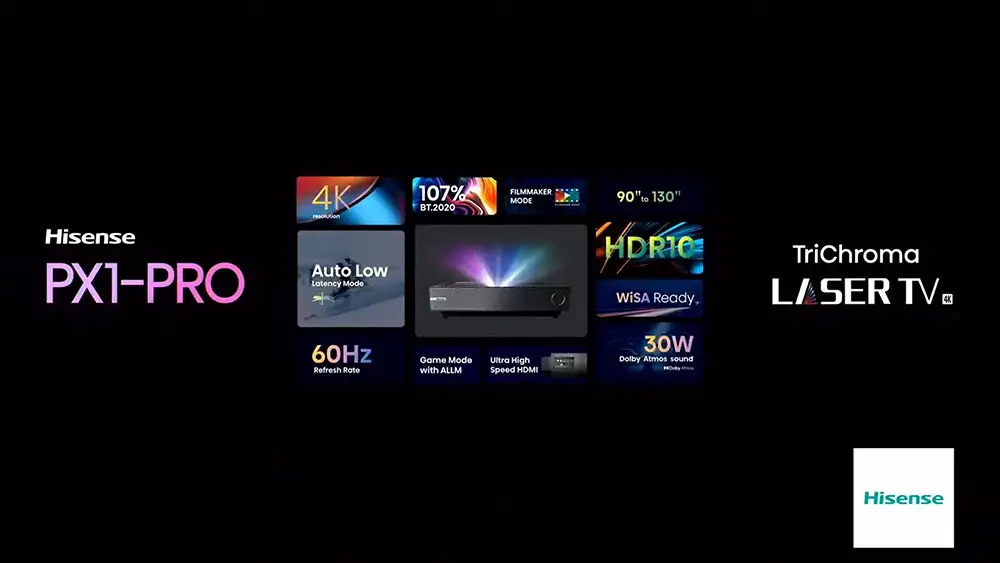 You can find more 4K projector reviews in our dedicated section HERE. Also don't lose the chance to subscribe to our Newsletter and gain exclusive privileges.
---
Cheapest Places to Buy :
---
Hisense PX1-PRO Specifications