Klipsch Cinema 400
Reviewed at $329.00
Movies Performance
8.4/10
Inputs and Features
8.4/10
Pros
Very simple to setup and to use
Good front performance
Powerful bass
Affordable price
Cons
No DTS support
No surround activity
Very light on extra features
Cannot be used as a hub
---
Cheapest Places to Buy :
---
It seems that the last few years soundbars have gained a lot of popularity mostly due to their compact design and ease of use which makes them ideal for a lot of casual consumers that simply cannot go over the hustles of creating a fully fledged surround system. And obviously due to this most brands in the field took notice with Klipsch being one of them. And in our Klipsch Cinema 400 review today we will be testing the most low budget release they have and determine if it can stand against competition.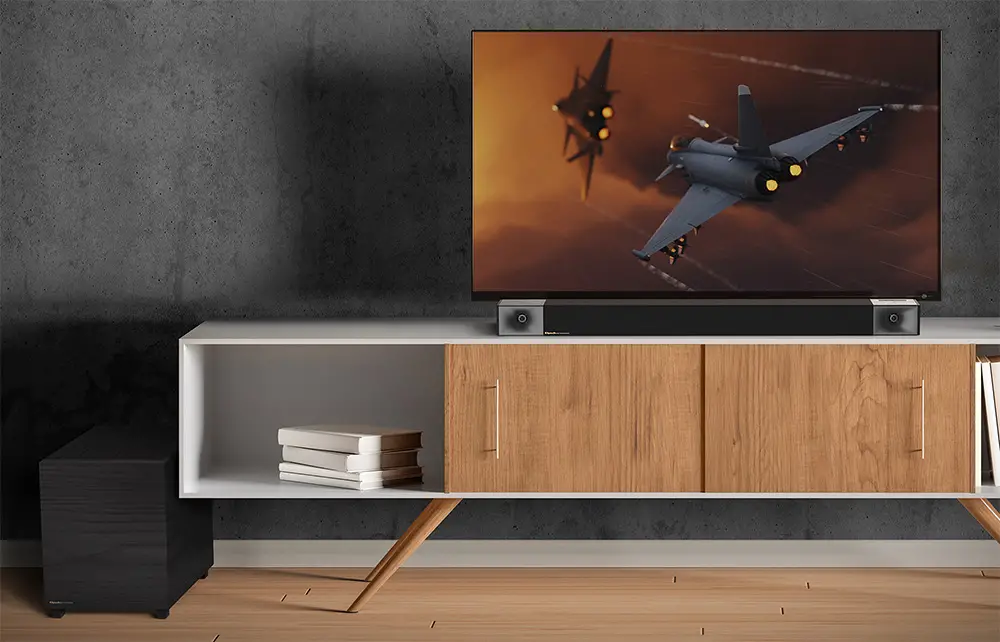 The Cinema series is Klipsch's answer to the consumer need for compact and easy to use sound systems and although this may not be the first brand that comes to mind their lineup, which consists of their flagship the Cinema 1200, the high-end Cinema 800, the middle-tier Cinema 600 and and budget friendly Cinema 400, surely has enough flexibility in terms of choosing the one that suits your needs the best.
But let's focus a bit on the soundbar that we will be looking at today. The Cinema 400 is a simple 2.1 channels unit which supports Dolby Audio and virtual surround sound, it comes with Bluetooth streaming, it is extremely easy to connect and to use and comes with a price that is affordable and reasonable for most users.
It is obvious from the above that the Cinema 400 follows Klipsch's logic of having only very basic features and extras in comparison to some other brands that like to include more and more in their releases. Is Klipsch's decision in keeping things simple the Cinema 400's main strength or the need for more flexibility in today's applications will be its downfall? Let's start our analysis to find out.
Design, Inputs and Features
Exterior
The most obvious characteristic of all Klipsch related products is their horn based designs and the Cinema 400 could not be any different. When looking at the soundbar it immediately strikes how similar this one is with the next in the line, the Cinema 600. Actually the two soundbars are almost identical with the only noticeable difference being their different size.
We measured the Cinema 400 at 39 15/16" x 2 7/8" x 3 3/8 (101.4cm x 7.3cm x 8.6cm) and with a weight of just 27.5 lbs (12.47 kg) the unit is very easy to handle and setup as any soundbar should be. Coming close to 3″ height means that most probably you will not have problems with your TV's IR sensor but since there are a few TV models out there that have sensors much lower than this you should make sure you will not have any problems when placing it.
As with the rest of the Cinema series the low cost Cinema 400 is using a black cloth grille that covers most of the front, top and part of the back side and certainly makes the unit look a bit cheaper than it really is. Using such a cloth grille makes it harder to clean from dust as the cloth can be ripped if not careful and we would definitely prefer a metal or plastic design.
Both edges of the unit feature exposed horn based tweeters covered by what seems to be a wood exterior. Above the right horn we find the built-in buttons providing some basic control. These are physical buttons making it easier to distinguish them in a low lit environment.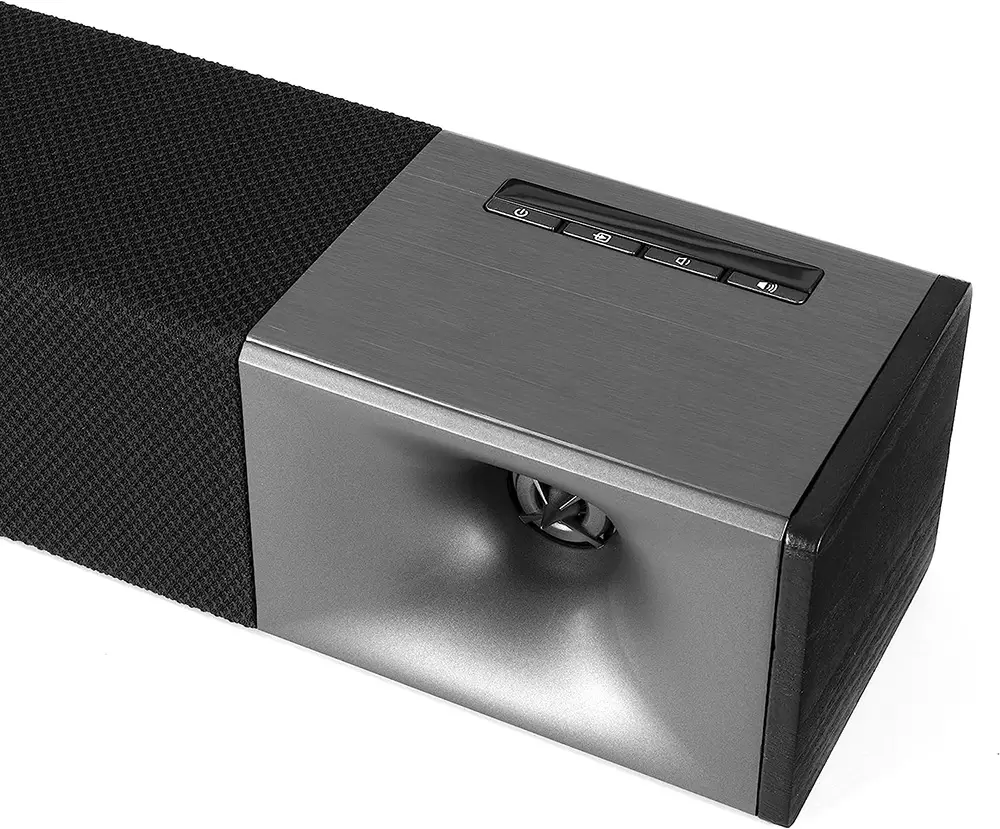 One thing we constantly criticize many soundbar manufacturers for is the kind of displays they are using. We absolutely hate when there is a soundbar with LED indicators showing what the unit is doing forcing us to remember each LED combination. Here things are a mixed bag. On the right side of the grille, just before the horn, there are some LED lights while some LED icons are placed above the built-in buttons that indicated the input, audio and sound mode selected.
We do not like this design at all because first of all the front LED lights do not give you any indication of what they are while the LED icons above the built-in buttons are placed in such a way that you cannot see them from a distance. A bit of a disappointment here really.
In the box the Cinema 400 also comes with special wall mounting brackets and with its size it is very easy to place in on. At the back of the unit we find a single big inset that houses all the connection ports along with the two holes that you need to use to wall mount it.
It seems that a common characteristic among all these Klipsch soundbars is the huge subwoofer they come with. The one with the Cinema 400 is smaller than all other Klipsch soundbars have, but still for the size of the soundbar itself we would call it above the average.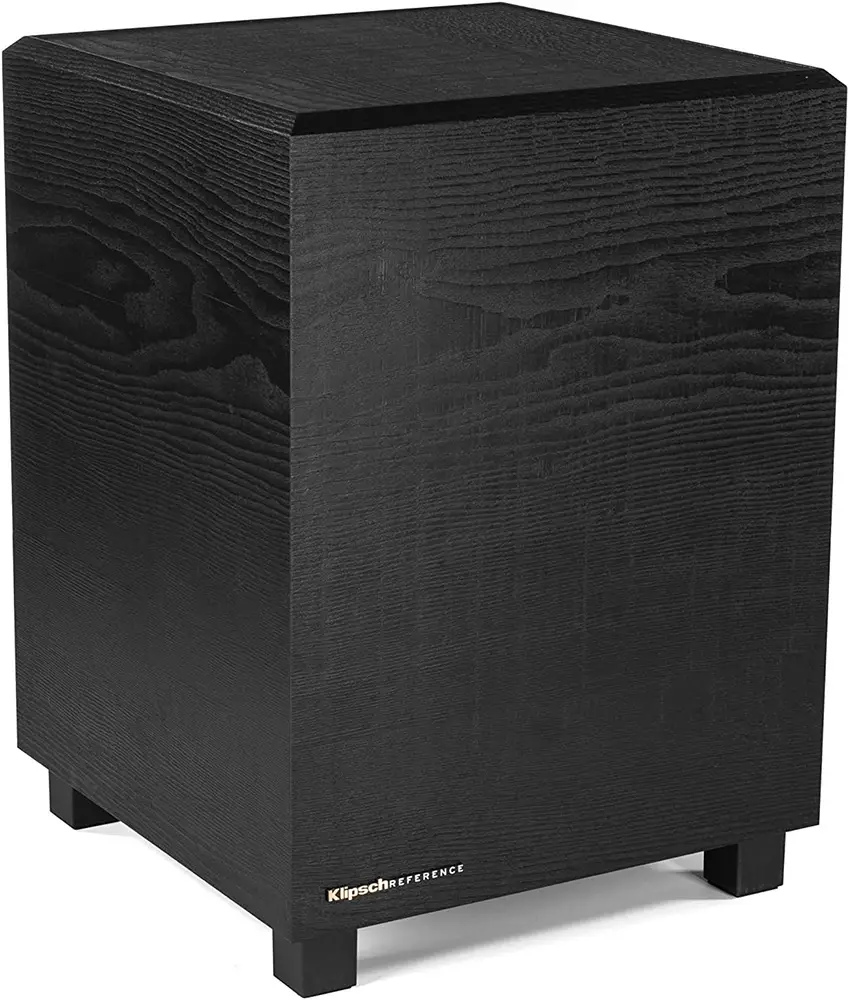 The subwoofer is made out of wood or MDF of some kind and it's the usual cubic design with four wood legs keeping it above the ground at certain height in order for the down firing driver to do its job. At the back you will find a single pair button along with its LED light as the sub is connected through a wireless connection to the main unit. We measured its size at 11 7/8" x 16 1/8" x 16 1/8" (30.2cm x 41cm x 41cm) but its down-firing design allows for placing it in tight spaces without affecting its performance.
The Klipsch Cinema 400 does feel like a low cost offering but still manages to keep some core Klipsch qualities in it. The only major complaint we have is the display design but other than that it does not disappoint, especially considering the price.
Internal Hardware
The Cinema 400 is rated as a 2.1 channels system so what we have here is the two main channels in the soundbar itself along with the subwoofer for the low frequencies. All Klipsch soundbars seem to feature the exact same woofers and tweeters but in different configurations.
And as this is a Klipsch product it means that once again we find a duo of horns being utilized. Each of the two main channels utilize a single 1″ (25.4 mm) linear travel suspension tweeter that is placed on a proprietary 90 x 90 tractrix horn. Unlike the Cinema 600, there is no center channel here with the two main channels doing all the heavy lifting.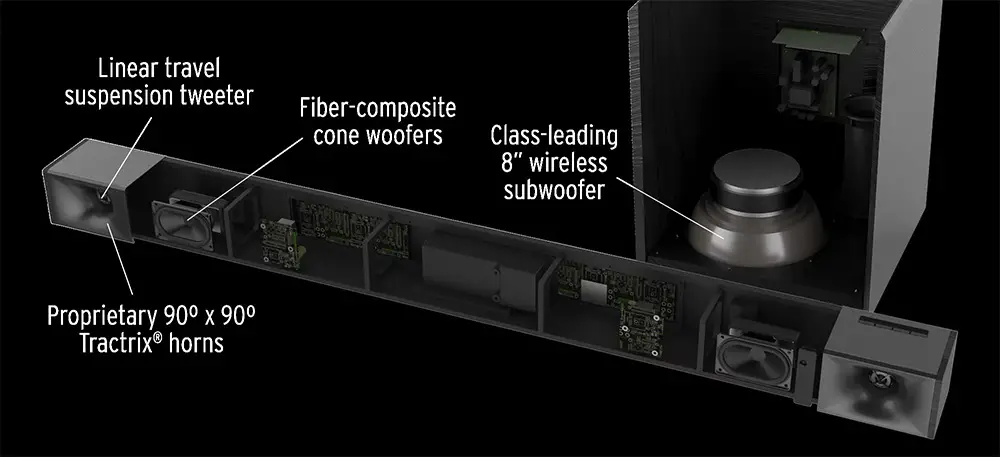 Lastly for the subwoofer Klipsch decided to go with a 8″ down-firing cone, which is good enough, but surely not as impressive as the 10″ one used in the Cinema 600. The whole system has a 99 dB maximum SPL and a frequency response of 35-20KHz.
Connectivity
The majority of the connection ports are located in the central inset located at the back of the unit and from what we see the Cinema 400 utilizes exactly the same ports as the Cinema 600.
The soundbar comes with a single HDMI port, one digital optical input, a subwoofer output and an analog audio input. That's all there is to it. There is also a single USB port being used only for service while the power port is placed in the same inset, just on the opposite side.
With a single HDMI available the Cinema 400 cannot be used as a hub so your only option is to use the ARC function available to pass audio from your TV. On the other hand if you don't have a HDMI port available in your source device you can use the optical port as an alternative. The Cinema 400 does not support Dolby Atmos so you are not going to be missing anything from the port's limited bandwidth. Lastly you can also connect a cable from the analog output of your TV, if it still has one, to the analog input of the soundbar.
A common port we have seen in all the Cinema soundbars from Klipsch is the addition of a subwoofer output and this one is still present here. If the included subwoofer is not enough you can add a second one although this is a strange choice considering the consumer market such a low cost soundbar aims for.
If you are wondering what kind of HDMI the Cinema 400 comes with then you will be surely disappointed as there is no mention of it at all. But to be honest it doesn't matter anyway as the unit lacks any pass-through capabilities and the HDMI port can only be used through its ARC function.
Judging from what we saw in the Cinema 600 the ports layout of the Cinema 400 is more of the same which is just about the absolute minimum you should expect in this price range.
Control Options
Next we will be looking in the ways you can control the soundbar. We already mentioned about the built-in buttons but these provide some very specific functions and for full soundbar control you will certainly need the remote. Being placed on the top right side above the horn tweeter we find a power button, an input selection button and volume controls. These buttons are physical which we vastly prefer as it makes it easier to find them in a low lit environment.

As for the remote, the one we find in the Cinema 400 is completely different from the remotes included in the other Cinema soundbars.
It still is the usual plastic dongle with rubber buttons and uses IR signals for its commands. Its round buttons are big enough and have good spacing between them and in general its layout is very simple and will not frustrate you trying to find the correct button. Unfortunately no backlight in this one which was to be expected.
And this just about it. With no WiFi available the soundbar does not support a dedicated app nor any voice control systems. So the remote is your only means of controlling the unit so do not lose it!
Extra Features and Services
One thing that is becoming very obvious in all Klipsch soundbars is that compared to other brands they don't come so fully packed with features. Even their top flagship, the Cinema 1200, was a bit light on extras so as you can imagine the low budget Cinema 400 follows the same kind of thinking.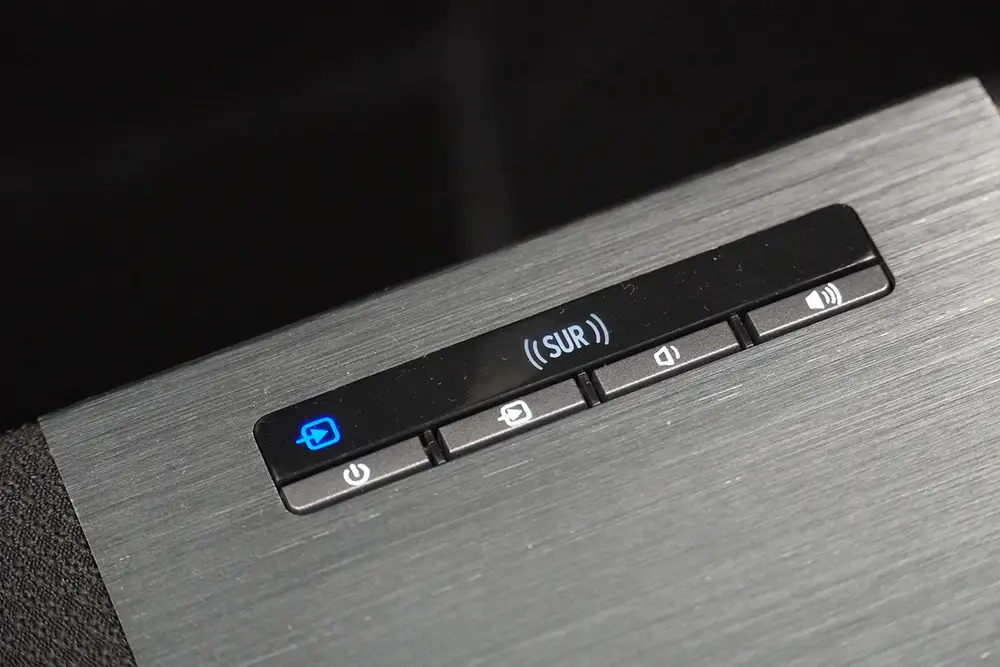 When it comes to audio formats support we only find Dolby Audio. Obviously Dolby Digital is the most widely used format so the soundbar shouldn't have any problem with most content either online or from some disc but keep in mind that there is no Dolby Atmos or DTS:X support so neither of these can playback. There is not even legacy DTS support, which is unacceptable even for this price and surely limits you in the content you can playback.
There are a couple of special modes with Dialogue and Night the ones available. The Dialogue mode optimizes EQ for dialog while Night mode reduces the dynamic range and turns off the subwoofer completely. Both Dialog and Night modes can be used regardless of Dolby status or Virtual Surround mode.
And since we mentioned it, the Virtual Surround mode activates Klipsch DSP and is basically the soundbar's virtual tech in order to create a more immersive performance. This mode is independent of the other EQ settings and can be activated regardless of Dolby status.
The soundbar is missing any kind of calibration settings. Selecting a sound mode is all there is so if you are the kind of guy that hates going over calibrating menus you are going to love this one.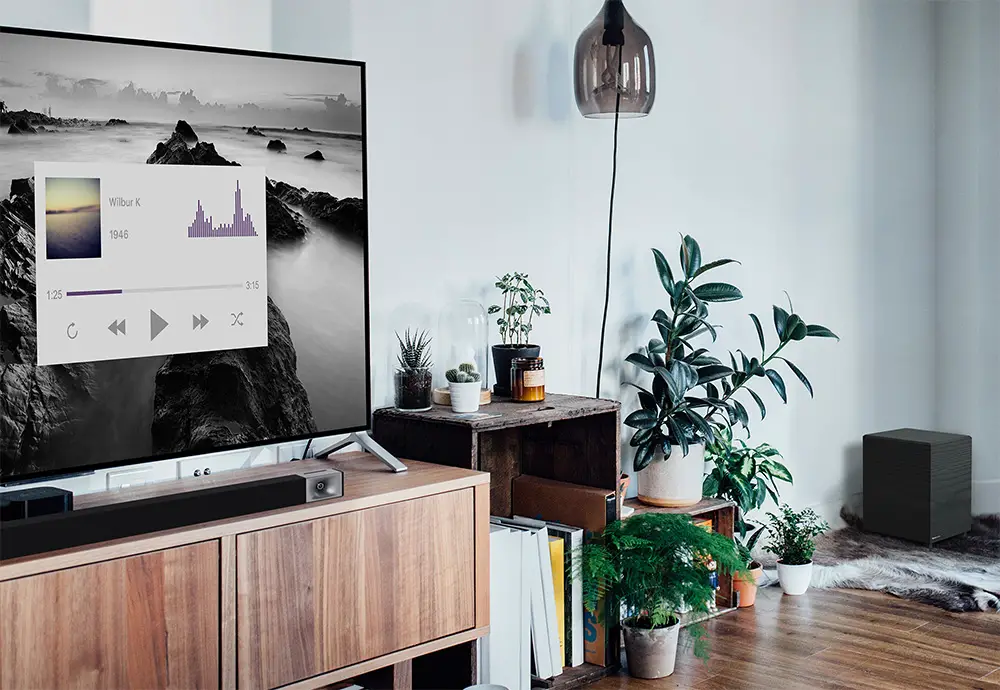 As for the rest of its feature set, there is really not much there. We do get Bluetooth streaming but that's all there is to it in terms of streaming capabilities showing how limited the Cinema 400 is in this regard. There is also TV remote programming in case you want to just use the TV's remote for controlling the Cinema 400 while keep in mind that unlike the Cinema 600 you cannot add any surround speakers in this one.
Initial Setup
Any soundbar, either cheap or expensive, should offer an easy to setup and control environment and the Cinema 400 is no different. With so few features and settings this was obvious from the beginning and if you like to have a simple system then this one will fit the bill perfectly.
The subwoofer will connect through a wireless signal which was done without trouble the moment you turn both of them on. For connecting to our TV we opted for the HDMI connection and used the ARC function to pass the audio to the unit itself. For sound mode we decided to go with the default one and use the Virtual Surround mode for our movies testing.
The soundbar doesn't come with any kind of automated calibration system or any other sound adjustments so basically you are set to go. With so few steps you can literally go from unboxing to watching your first movie in just a few minutes.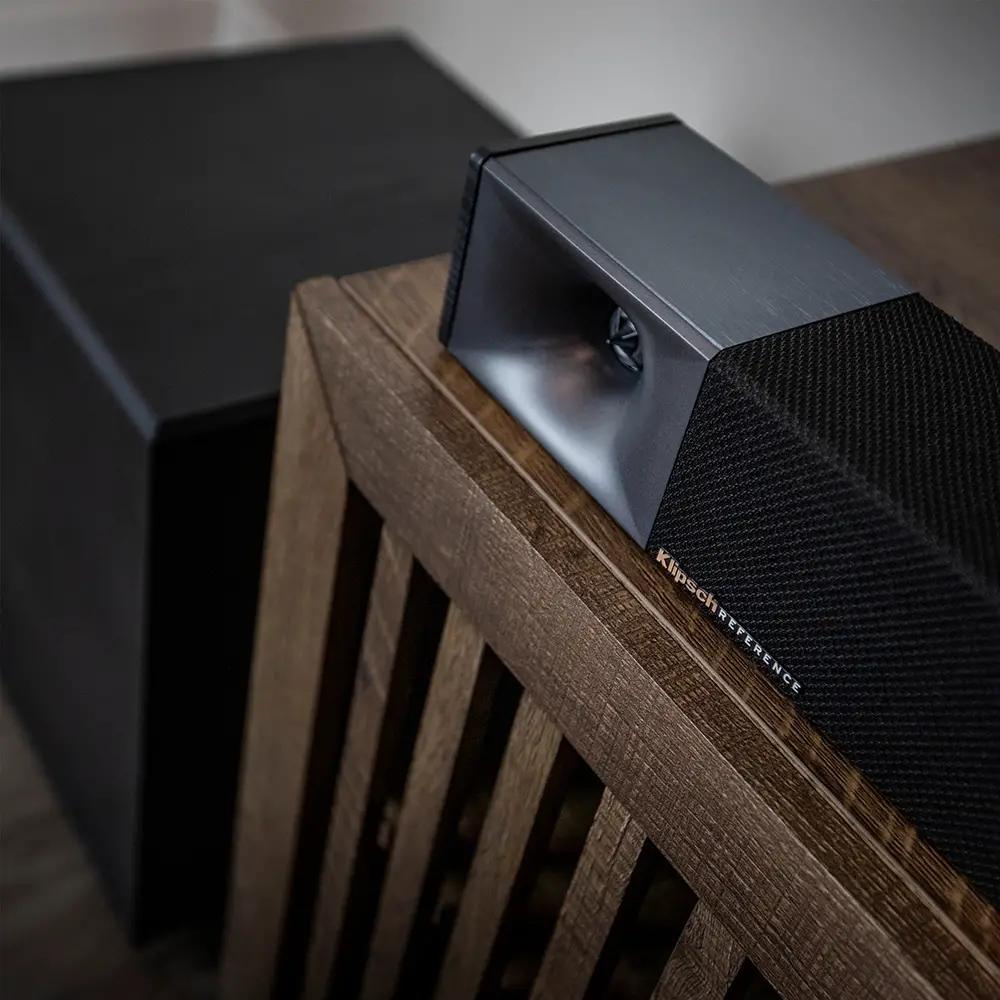 Movies
For this soundbar review we decided to try out the film Greyhound which is streaming in Apple TV and comes with a really nice Dolby track.
The Cinema 400 is surely limited by its hardware but even so it still managed to give us a much better presentation than what our TV could ever do. Keep in mind that the soundbar has to downmix any Dolby audio to just 2.1 channels so there are some glaring limitations to what it can really do.
Let's start from the obvious. The front soundstage had good energy and enough depth but we were really missing some sideways extension. Many soundbars nowadays use side-firing woofers to push the audio to the sides and make you feel the front performance more extensive, unfortunately the Cinema 400 doesn't have anything like that and taking into account its compact size makes things even worse.
Dialog was clear and distinct enough even though there is no dedicated center channel and at least during our testing we never felt the need to use the dialog enhancement mode available. The soundbar did a pretty good job at keeping all voices towards the center although we did notice some lack of definition in some of them. But as we said this was never a problem during our viewing session and everything was distinct enough for our tastes.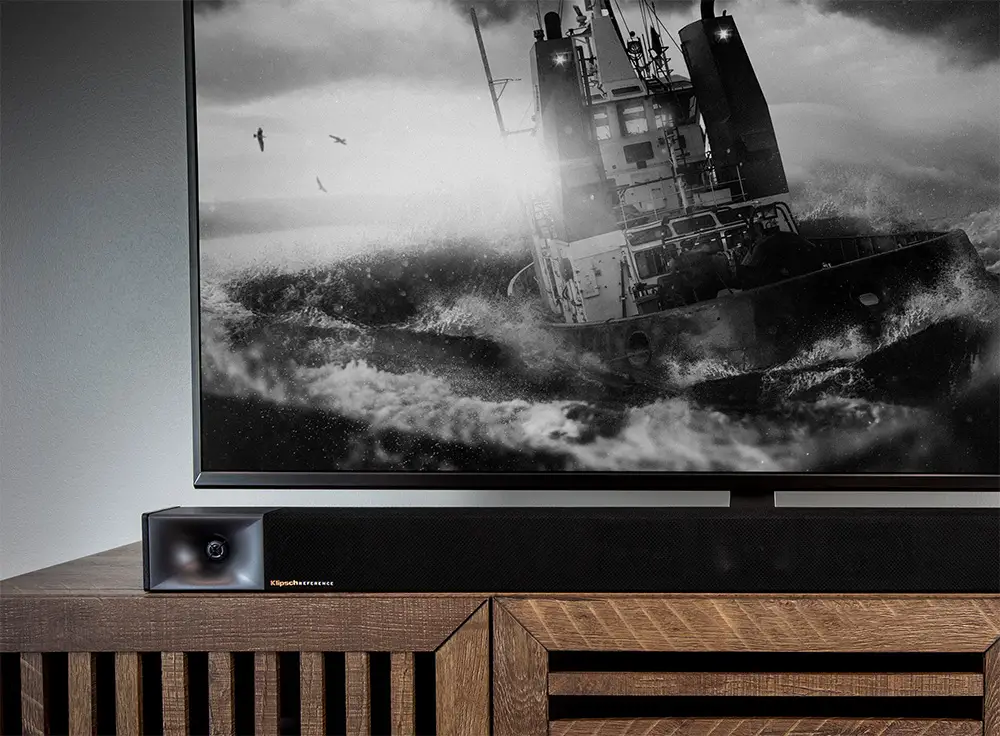 While the soundbar managed to provide a powerful front and distinct dialog, where it really failed was in its surround performance. Literally there was none and all action was front oriented. Even when using the Virtual Surround mode we didn't feel that it did much to create a more immersive atmosphere. Yes, you could feel some changes with the soundbar trying to push the audio closer to you and push the depth even further but looking at the whole picture it didn't change the outcome by much.
Also the unit is missing Dolby Atmos support so everything was fixed at ear level. To be honest we have seen some less than stellar Dolby Atmos implementations lately and when it comes to such low cost units we are always afraid when we see one rated as a Dolby Atmos capable one. Thankfully the Cinema 400 sticks to its guns and does what it says without trying to bite more than it can chew.
One area where this little unit is really impressive is the powerful bass it can output and this is all thanks to the 8″ subwoofer that comes with it. Usually soundbars of this caliber lack a subwoofer and the sound, especially with action oriented films, feels very flat and uninspiring. This is the completely opposite of what we heard with the Cinema 400. When the USS Keeling was firing its main battery you could feel the shaking with each projectile while the twin Bofors 40 mm guns gave us pounding after pounding low end sound waves.
Obviously we have heard a lot better, especially with some top of the line subwoofers but you have to keep in mind what we have here, and what this $329 soundbar can do was extraordinary on that front.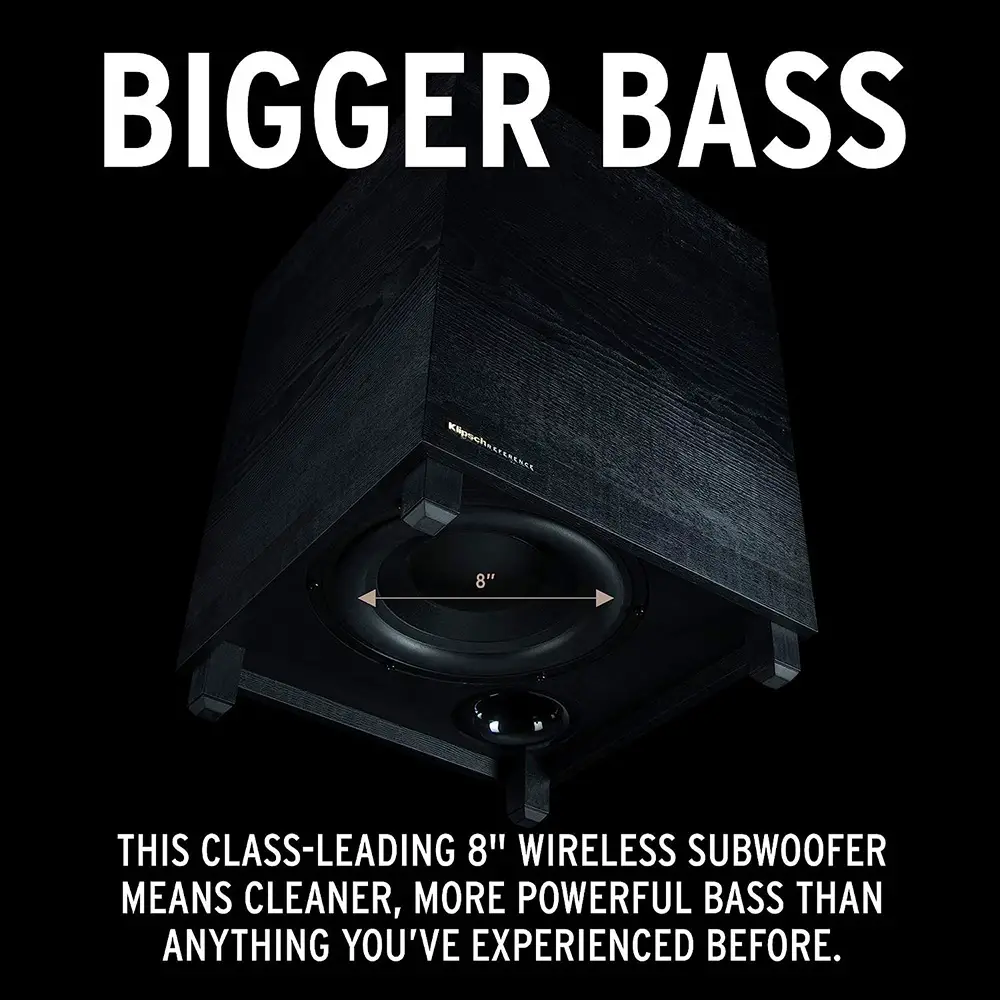 One last thing we need to mention is the soundbar's power output. On the one hand the unit can go loud enough, even to the point that was unpleasant to our ears so in this regard you shouldn't have a problem even if you like to push the volume to higher than normal levels. But on the other hand when pushed too hard you could hear some compression making its appearance which to be honest was to be expected. Nothing major but it was obvious and needs to be mentioned.
Overall the Klipsch Cinema 400 left us with good impressions even if it didn't manage to amaze us. Obviously when you buy a 2.1 channels system you must have your expectations at check and the soundbar really has its ups and downs depending how you see it. But when compared to the kind of audio we were getting beforehand from our TV this soundbar is a sure upgrade that will certainly up the cinematic immersion you are going to have.
Music
For our music testing, since there is no USB playback support we had two options, either to use HDMI to stream some music through the ARC or use Bluetooth streaming. In the end we decided to use the HDMI port which could give us better overall quality in comparison.
As the soundbar is missing a dedicated music mode we decide to go with the standard one available. So how did it perform? Admirably all things considered. We cannot say that a system like this can do anything that will thrill you but on the other hand this is not its purpose. Its purpose is to entertain and that it can do with no problem, especially if you do not pay too much attention to details.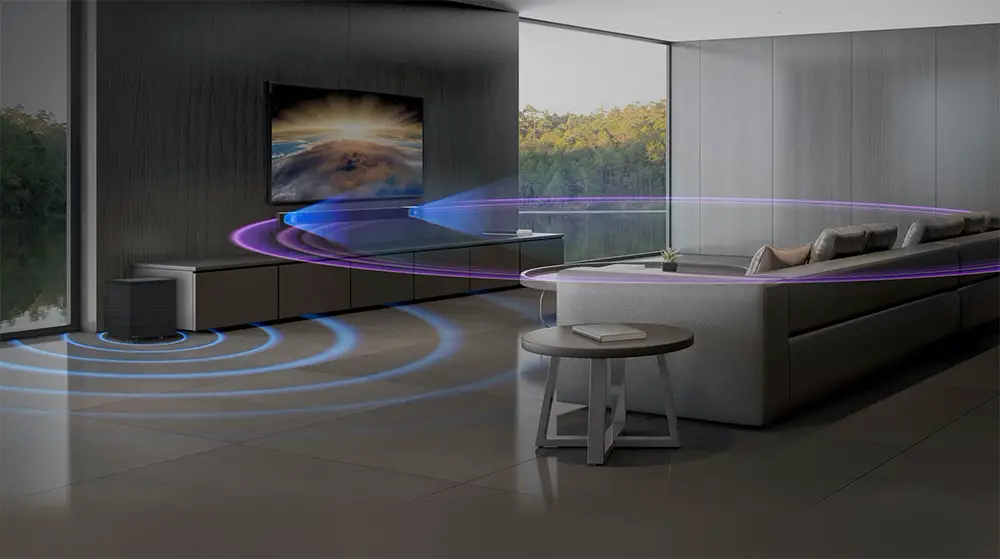 Clarity and overall definition was lacking a bit but on the other hand vocals had good energy and plenty of emotions that is very characteristic of all horn based systems. The mid-range was solid, even if it lacked in details, while the bass was powerful and really helped to bring the performance to another level.
As with the Cinema 600, we tried a few music tracks with both the Surround mode on and off and while the difference is not huge you could sense a change in volume, depth and dynamics. We cannot say one is better than the other as we can see people liking both of them but if it was us then we definitely would choose to keep it turned off.
Various genres behaved slightly different. Some more high-end performances we liked while some others felt like they lacked the kind of detail we are accustomed to. At least all of them had very solid and powerful bass and even with demanding songs the subwoofer never felt like missing a bit.
When it comes to music, things are a bit straightforward. Even top of the line flagships cannot compete with dedicated HiFi equipment so it is not so much a matter of how good music output is but rather if the Cinema 400 can offer a satisfying music experience for the price asked. And the answer is a big yes. It's a casual soundbar and if treated like this then you are going to enjoy what you are going to hear.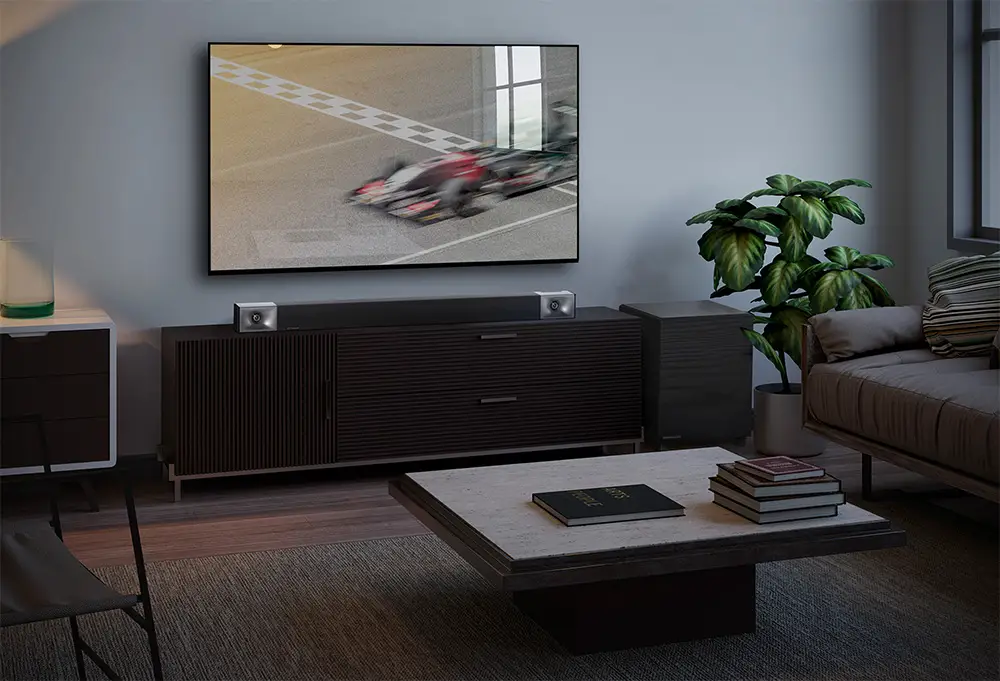 Final Thoughts
Klipsch may be a known quality in the speakers market but not so much in the soundbar arena. And to be honest we do not see why they look like such an underdog here. Yes, the Klipsch Cinema 400 may not take any awards for its sound prowess or audio definition but we cannot find anything bad for such a low cost, budget friendly 2.1 channels system. And in the end this is what matters the most.
Its strong points include a compact design, ease of use and setup and few features that keep everything simple. In terms of sound you definitely get an upgrade over any TV audio system with its front output being bold and powerful while its horn based tweeters and dedicated subwoofer make sure to render vocals full of emotion and energy and bass that is menacing and heart pounding.
On the downsides with so few features there is great limitations and very little flexibility which surely many will find unacceptable for today's standards. No DTS support is a major one in our books while the lack of any surround action or the ability to add extra rear speakers means that this is an entirely front oriented soundbar. The Surround mode is good for adding slightly more dimensionality to the sound but it cannot do anything for over-the-shoulder activity.
Closing our review what we can say is that if you want a strictly offline experience with as few extra features as possible and being able to have it setup and ready in just a few minutes, then the Klipsch Cinema 400 is the real deal. It can be an excellent choice for a small media system or living room and surely a great entry point for those that just want to start their home theater journey but lack the space or money for anything more.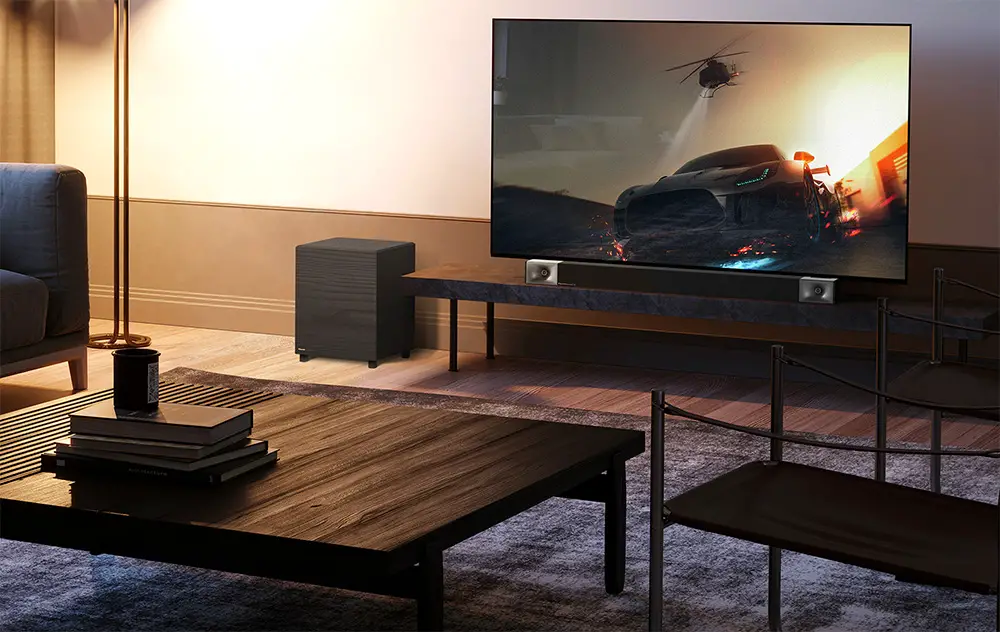 For more reviews you can check our dedicated Soundbar-subwoofer combo reviews list or even look at our Product Reviews Table where you can find the brand and specific product you are looking for.
Also don't lose the chance to subscribe to our Newsletter and gain exclusive privileges.
---
Cheapest Places to Buy :
---
Klipsch Cinema 400 Specifications