LG CX
Design -

93%

Video Quality -

96%

Ports & Connectivity -

93%

OS, Apps and Features -

95%

Price / Quality -

94%
---
Cheapest Places to Buy :
---
When it comes to home theater TVs one of the most fan favorite models has been no other than the OLED C series from LG. The last few years the C OLED has managed to find the perfect balance between top image quality and affordable price by leaving some of the more exotic design features we find in the top tier LG OLEDs in order to lower it's price just enough to be affordable for a large portion of the consumer market. After all most people are looking for a good performing TV and the C series always had this and more. Today in our LG CX review we will be looking at LG's offering for 2020 and if they managed to push the envelope for one more year.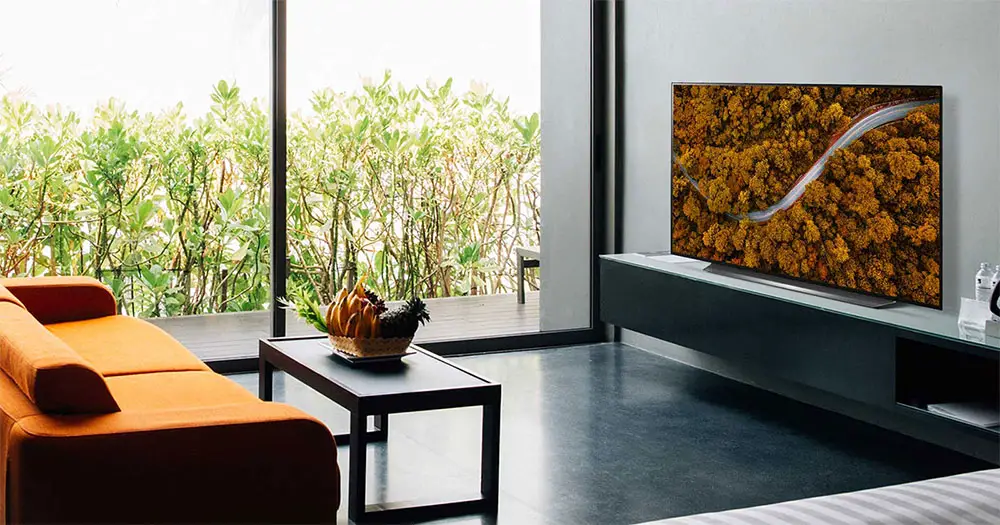 Needless to say that 2019s C9 was a totally amazing TV managing to combine amazing image quality and many features getting top scores from us. You can check our review in the link. So when LG announced the new 2020 models we were curious to see what more, if any, the new CX could bring to the table. And while when it comes to general image performance we were not expecting to see any day and night differences it is still interesting to see if LG has managed to offer additional improvements compared to last year.
But image performance is not the only thing that we will be checking. For this year new features have been added to an already extensive feature set. The new α9 Gen 3 AI Processor 4K has been used with increased AI capabilities, we also find Dolby Vision IQ that uses a light sensor to adjust the Dolby Vision dynamic tone mapping accordingly, there is the new Filmmaker mode along with the HDR Gaming Interest Group's HGiG Mode for gaming, support for NVIDIA G-SYNC out of the box while with a new firmware update brings also AMD's Freesync. Lastly there have been a few changes in the built-in apps that we will talk about them in the appropriate section.
We have a lot of ground to cover so without further delay let's start our analysis.
Design
They say that if something is not broken, shouldn't be fixed and in the case of the CX LG followed this to the letter as this years offering is almost the same with last year's C9. In fact the two models are so similar that you will be hard to spot any meaningful differences between them. Being an OLED has certain advantages and the CX features an extremely thin design mostly at the top half while the bottom half is a bit thicker as it houses all electronics and audio system. We measured that part at around 1,96″ (5cm).
The LG CX features very slim borders like its predecessor making the image all the more immersive while at the back we find all connections being kept together in two separate groups on the lower right corner. The top half of the back face is made out of metal and holds the panel together while the lower half is made out of plastic and has a horizontal line type of design. The power cable is placed on the left side away from the rest of the connectors while the only other thing we find at the back is special holes for the VESA wall mount.
As for the stand this seems to be the same as the one we saw in the C9 and as such it is quite wide covering almost the entire length of the TV making it necessary for you to have a furniture large enough to place the TV on. With such a large stand wobble was very little and certainly far less than some other designs we have seen recently. It is made out of metal and has a nice brushed metal texture to it making it look very nice.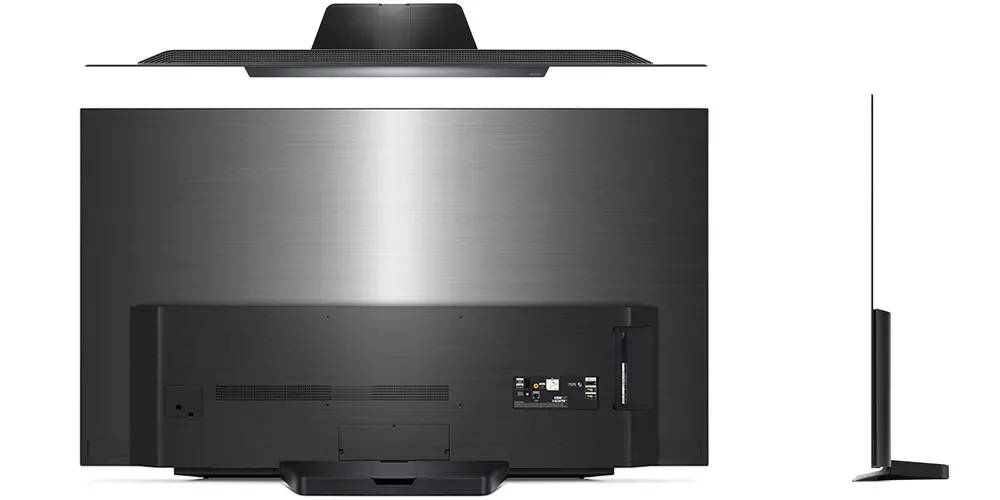 The back of the stand is made out of plastic while it has a plastic cover that you can take out in order to pass the cables through there and keep them together and out of sight. Lastly we should mention that the stand is in general very low and if you happen to have or want to buy a soundbar you may have a problem with it obstructing the TVs IR sensor so you need to make sure you either get a soundbar that has an IR repeater or place the TV on a higher position.
Next we should talk about the included remote which this year is code named MR20. There seems to be no changes made for this year as the included one is like for like with last year and very similar to many years before. It seems that just like Samsung, LG has found a design they like a lot and they keep refining it but in contrast to the "few buttons design" Samsung went for LGs Magic Remote comes with many controls available.
But except from the multiple buttons available the remote also has a built-in microphone so you can issue your voice commands to the TV to one of the available voice control platforms, it can be used either as a traditional remote or LGs unique mouse pointer and it can act as a universal remote even if your other devices don't support HDMI-CEC. The Magic Remote was always a remote well constructed and carefully designed and LG continues the trend well into 2020.
Closing this part what we can say is that the LG CX continues from where the C9 left of. Coming with a similar design LG made sure to use good quality materials and overall look is very pleasing and of premium feel just like an OLED should be.

Video Quality
Processor technology used
This year LG has introduced the third generation of a9 processors called α9 Gen 3 AI Processor 4K that power all their 4K OLEDs. With OLED technology having reached something of a stalemate it seems that manufacturers are turning their attention in other areas where improvements can be made and one of these areas is the chip responsible for all image and audio processing.
The a9 processor had left us with very good impressions the previous couple of years and it seems that LG managed to improve them even further. For 2020 LG states that their third generation of a9 comes with about 15% more CPU power and 50% more GPU power while also brings an improved AI picture enhancement technology compared to its predecessors.
AI is the key word here as for one more year LG is heavily promoting the AI processing capabilities of these chips that use a combination of machine learning algorithms in conjunction to a huge image database in order to offer an improved overall image and superior AI upscaling.
Now to be completely honest with you we did try several different source videos in multiple resolutions from low SD content all the way up to 720p, 1080p and 4K resolution and the end result while exceptionally good with naked eye we didn't notice any major difference compared to what we saw last year with the C9. Great upscaling with good work on clearing any macroblocking or banding that is very usual to see in low quality or streamed content.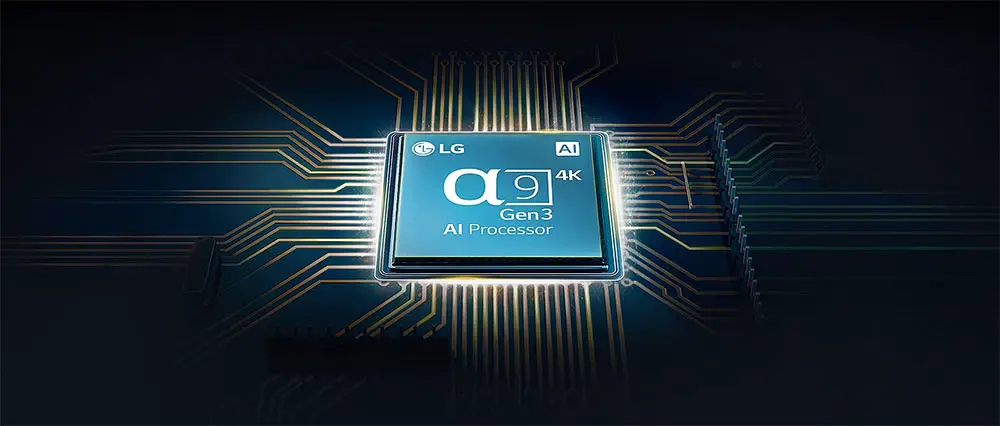 But the a9 processor not only comes with image AI enhancements but offers some more advanced audio features also that we will analyze a bit further down our article.
Lighting technology used
The CX features an OLED panel with all the advantages this has. OLED panels feature self emitting pixels and as a result these TVs have no need for a backlight as we see in LED LCD models. Being able to control it's individual pixels has many advantages with the most obvious ones being the extremely accurate light control and the infinite contrast they have with deep blacks being a sight that needs to be seen to be believed.
One of the main problems of LED LCDs is that that they show what is known as blooming that creates bright halos around very bright objects when seen in dark backgrounds. The CX has no such problems as with its self emitting pixels it can accurately light the areas of the screen that are needed.
Unfortunately no technology is perfect and while OLED has so many advantages it's also more prone to permanent burn-in. Naturally if you watch different types of content the risk is much smaller but LG has also included a few features that can help minimize the risk of this happening. These include Screen Shift, Logo Luminance adjustment and an automatic pixel refresher.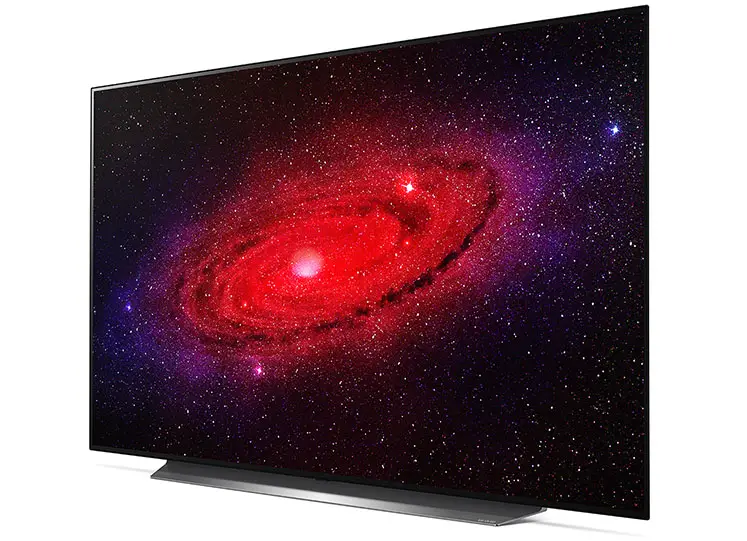 Brightness / Contrast
While OLED technology is in so many ways superior to LED LCD there is one area where it seems that it cannot compete with this older technology and this is no other than brightness output where OLED falls far behind in raw numbers. In the early days of OLED we were seeing small improvements in this area but the last few years it seems that they have hit a wall in this regard and performance has stayed more or less the same.
Continuing on our brightness test we measured first the SDR brightness over a 10% window and the number we got was 442 nits which is slightly improved compared to last year. C9s SDR brightness was already very good and with the contents low requirements for peak brightness the results we got can be described as excellent.
When it comes to HDR brightness over a 10% brightness we measured 794 nits which is good but not exceptional. The number was very close to what we had measured last year with the small difference being most probably due to the different panel. It was a number that more or less we expected to see and with that we can confirm that the CX can perform similarly in HDR with last years C9. OLED may not be particularly bright but with so deep blacks it compensates for this minor disadvantage.
As with C9, the CX comes with an Automatic Brightness Limiter (ABL) that lowers the overall brightness of the screen when large parts of it become very bright. This mechanism can be controlled by changing the Peak Brightness option and if you turn this off then in most cases you will get about half brightness output except from when almost the entire screen is bright which will limit the peak brightness to even much lower levels. If you use any other setting then in most cases you will get much higher brightness numbers close to the number we measured and with a full bright screen this number get lowered.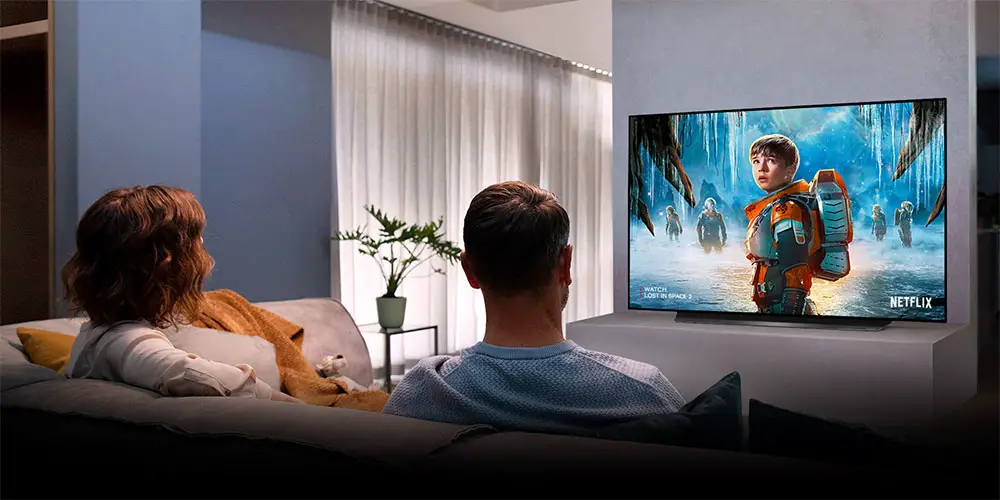 When it comes to contrast the CX, as with any other OLED, comes with infinite ratio as it can completely turn off it's pixels and results in a completely black image instead of the greyish black we see in so many LED LCD TVs.
Viewing angles
Another advantage of OLED technology is the extremely good viewing angles it can achieve with this being another aspect that LED LCD TVs fail to achieve to the same extend and have to rely in extra layers in order to somewhat improve on this but never can reach the numbers we see with OLED panels.
The LG CX is capable at retaining its brightness, color accuracy and black levels at very respectable levels up to 45 degrees of angle with a maximum of 50 degrees before image starts degrading too much. The CX seemed to fare slightly worse than the C9 but the difference is very small and in no way can affect its overall performance in this test.
With OLEDs amazing viewing angles it makes the CX an excellent choice not only for home theater rooms but also for any family setup with all family members sitting in different positions in the living room.
HDR support
For one more year LG is pretty clear with their support on the available HDR protocols and have pretty much stayed firm behind the Dolby Vision bandwagon the whole time. As such the CX comes with support for the basic HDR10 that is needed for 4K UHD playback, it also supports the more advanced Dolby Vision which uses dynamic metadata for more accurate HDR representation and HLG that is used mostly for broadcasting.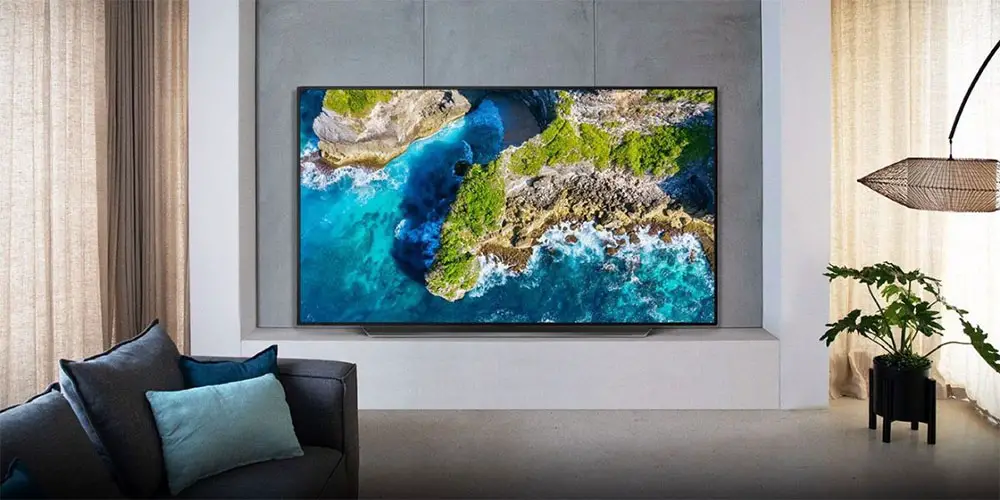 The obvious omission is HDR10+ and we don't see LG supporting it in the foreseeable future as this is pretty much Samsung's territory while it seems to be also missing the Advanced HDR by Technicolor by this is hardly an omission as there was no real support for it to begin with.
A new feature this year seems to be Dolby Vision IQ that the CX has and this basically uses an external light sensor on the body of the TV and can automatically adjust the Dolby Vision dynamic tone mapping according to the ambient light in the room and also according to the material that is displayed on screen at the moment. Obviously this can be turned off if you don't want the TV to go ahead with such processing that can really change the final outcome of the image.
Color coverage
Moving on the CX obviously supports wide color gamut and can display more vivid and lifelike colors. According to our measurements the LG CX covers about 98% of the DCI-P3 color space which is exceptionally good and pretty much similar to what we had measured in 2019 C9. On the wider REC.2020 color space we got almost 74% coverage which is very good and slightly better than the number C9 had given us.
We have seen a few TVs managing to give greater coverage in the REC.2020 color space but in general the CX managed to perform admirably in this test and is in line to what we were expecting to see. No major differences compared to last year but the C9 was already very good in this regard so we have nothing bad to say with the CX managing to display amazing images with colors that have volume and great depth.
Motion performance
When it comes to it's motion performance the CX really showed excellent behavior. The TV features what LG calls OLED Motion Pro and is using a 120Hz panel. But being an OLED it doesn't need a backlight to light its pixels and while in theory this makes the CX flicker free in reality this is not the case but the flicker is so small that is not visible to the naked eye.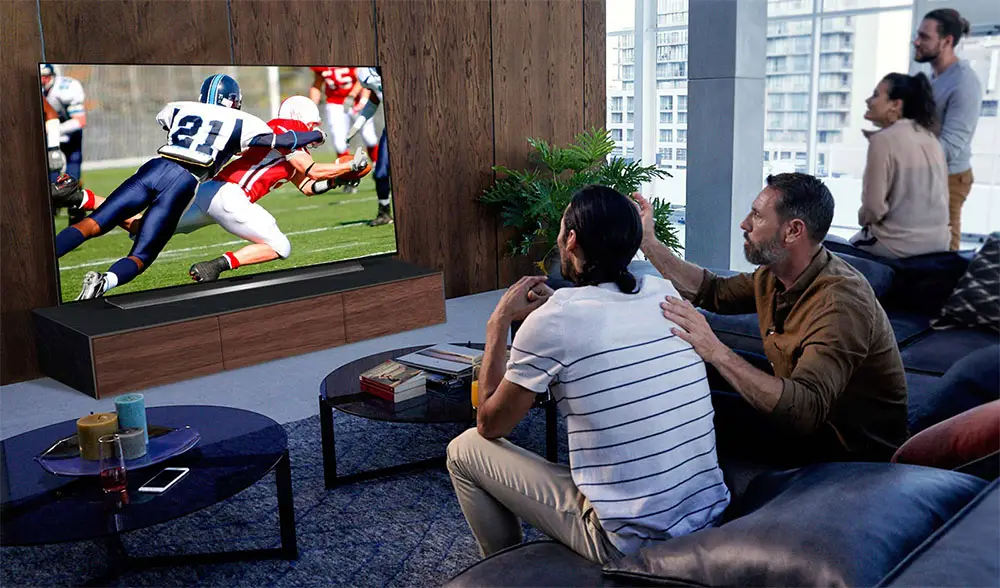 The TV also comes with the usual Motion Interpolation features that can smooth motion and remove blur and judder from fast camera movements. The results are very good and we didn't notice any major artifacts from the interpolation technique being used. Obviously using very aggressive settings will make the familiar "Soap Opera Effect" to appear so you have to adjust the settings accordingly. Motion Interpolation can be enabled by the TruMotion setting in the menu. You can set that to user and then adjust the De-blur and De-judder sliders according to your preferences.
We also find the now known Black Frame Insertion (BFI) feature which basically is a motion interpolation technique that inserts a black frame between every two individual frames and this can really create much smoother motion. But while the end result is pretty good there are some downsides to this with the most obvious being the lower brightness being displayed due to the black frames. BFI can be enabled from the OLED Motion setting in the TruMotion menu and can be adjusted accordingly. The improvement this year is that BFI can be used with various settings without showing the visible flicker we were seeing in previous OLEDs.
Another difference we do find this year in the CX compared to the C9 is that it comes with out of the box support for both HDMI Forum VRR and NVIDIA G-SYNC while with a firmware update that is now available it can also support AMD FreeSync so the CX covers pretty much all available technologies in this regard making it completely future proof.
Input lag
The last few years manufacturers push the envelope more and more when it comes to their TVs input lag performance and we have reached a point where we get amazing low values that can make these TVs excellent for gaming purposes. And if the C9 was any indication then the CX should be able to perform at least similarly.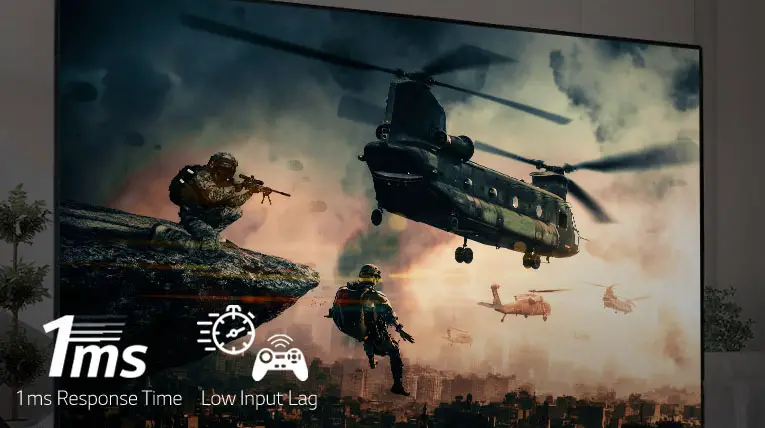 According to our testing the CX was able to give us an average of 14ms input lag in both 1080p and 4K resolutions and that's just about the same we saw in the C9. With such a low input lag gaming can really be a pleasure but in order to get such a low value you have to keep in mind that you need to use the available Game mode as outside that the input lag spikes to around 95.3ms.
We should also not forget to mention that the TV supports Auto Low Latency Mode (ALLM) that can be used with any devices that support that like the PS4 and Xbox consoles and can greatly benefit users. But LG went a step further and this year they also included HGiG Mode which is HDR Gaming Interest Group's technology that ensures you enjoy HDR games the way that their creators and developers intended.
Before closing this part of our analysis, as we always do, we used our PS4 with F1 2019 and did a few laps in order to get a real feeling how the CX behaves with such a low input lag and to be honest having such a TV for gaming is a real pleasure. All our actions and commands were instantly registering on screen with no visible delay or lag so if you happen to play games along with your usual cinematic fix then rest assured that the CX got you covered.
Image quality impressions
The C series had never failed to impress us the last few years and the CX continues this trend into 2020. When it comes to pure image performance you will be hard to find any differences or actual improvements over last year as both the C9 and CX seem to be very close. Small differences were bound to appear but these are most probably due to the different panel rather than actual changes in performance.
LG has added a few features here and there but to be honest there is no substantial difference. AI upscaling was pretty solid, colors and brightness were very good and similar to last year, input lag impressed us once again while viewing angles and motion performance were as good as it gets.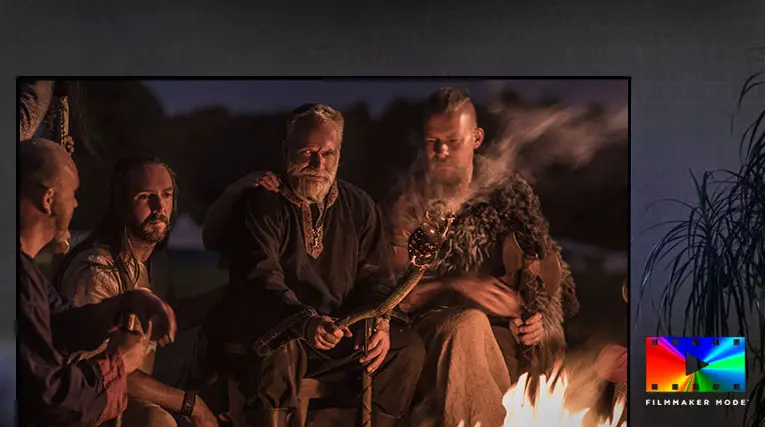 LG has added Dolby Vision IQ this year along with all available VRR technologies (after you make the update that adds FreeSync) so while the C9 was already featuring a wide list of functions LG managed to extend that even further. Another noteworthy addition is what is called the Filmmaker Mode which is a one button feature that adjusts the image settings of the TV in order to give the most accurate picture without the need to make any manual adjustments and this is one that will greatly be appreciated by many users.
We have nothing but good words to say about the CX in terms of pure visual performance and for one more year it will be the TV of preference for many home theater fans. As always if there is one downside this is the higher risk of burn-in but with the available functions LG has included along with good use from the user should lower this risk to the minimum.
Audio Quality
In terms of audio  it seems that there is no actual difference between the CX and the C9 and we get similar performance along with a similar feature set. Having an OLED means that there is extremely limited space to be utilized for the audio and there is so much that can be done with software that's why the audio system we get is good for casual viewing but fails to offer any substantial audio immersion when it comes to movies.
With such similarities to last year this part of our review will more or less be similar to what we said for the C9. The CX features a 2.2 channels audio system with a total of 40 watts of power. There is also the same AI Sound mode now labeled as AI Sound Pro that up-mixes 2.1 channel audio to virtual 5.1 surround sound which gives you the illusion of a wider sound stage and more immersive sound. In general we found the AI Sound Pro to improve the acoustic result slightly but this depends a lot on the source material and it will not be always the same good as you would expect.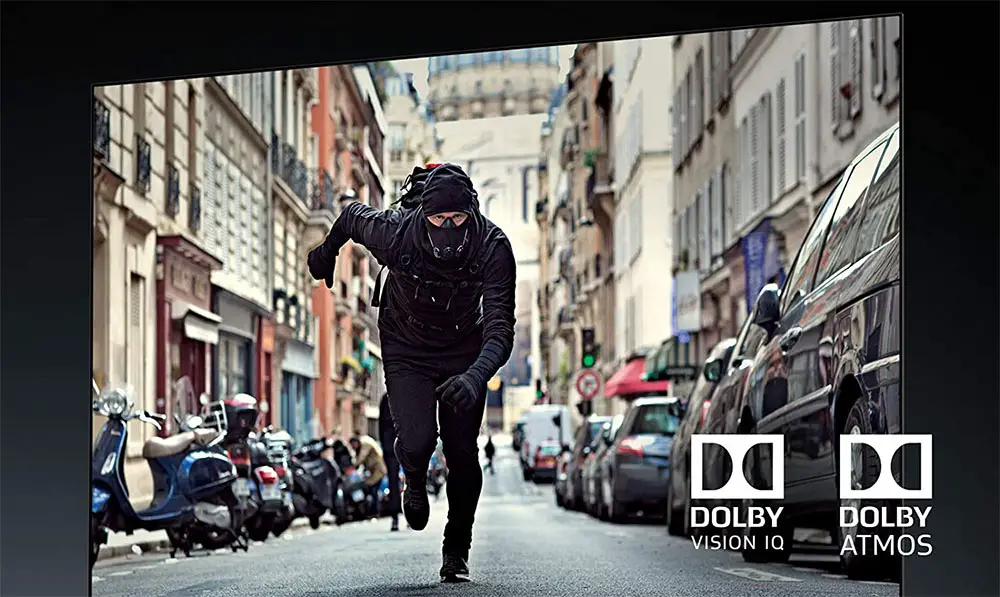 Dolby Atmos is once more available and can be used either through some streaming service or through the HDMI eARC connection. Obviously the TV lacks the necessary hardware to make Dolby Atmos real justice but nevertheless support is there for you to have. Sound felt clear with good separation and very distinct dialogue even when pushed at higher volumes.
An addition to the audio this year is Bluetooth Surround ready which means that you can use Bluetooth to connect rear speakers to your TV. But there is a catch here as you cannot use this as a 4.2 channels audio setup in order to playback 5.1 surround audio. The TV will use legacy 2.0 channels audio and up-mix it to the 4.2 channels available so the end result is not as good as a real 5.1 surround mix. Also one thing that should be mentioned is that for 2020 LG has dropped DTS decoding which is a real shame even if not an extremely significant omission.
Closing this part what we can say is that the CX provides the basic experience when it comes to its audio and it can be more than enough for casual viewing. But when it comes to pure audio immersion you make sure you have a dedicated audio system or at least a soundbar in order to get more from your system. It's a shame to have such an amazing TV and not pair it with a similarly good audio system.
Ports and Connectivity
Ports and connections on the CX seem to be the same as last year so this part of our review will also be similar to what we said in our C9 review. All connections on the CX are placed on the lower right corner of the back side of the TV separated into two groups with one looking sideways and the other looking backwards making them harder to use if you plan on wall mounting the TV.
Let's start from the ones that look sideways and here we get a single USB port along with three HDMI ports with HDMI 2 also getting ARC/eARC support. At the back we get another HDMI port, a couple more USB ports, a digital optical audio output, an analogue stereo audio output, a composite video input that needs a special adapter to be used, an RS-232C port and the usual antenna/cable connector.
One interesting fact about the HDMI ports is that while these are HDMI 2.1 they don't support the full 48Gbps bandwidth and instead cap at 40Gbps but this is not a big deal as having 12 bit enabled ports would go to waste as there is no panel capable of 12 bit yet. The HDMI ports being v2.1 means that they support all new and old features including 4K120,ARC, eARC, ALLM, VRR, G-Sync, FreeSync, HFR and HDMI-CEC. Also we should mention that one of the USB ports, the side facing one, is USB 3.0 providing much faster transfer rates than the rear facing USB 2.0 ones.
As for the TVs wireless capabilities we get built-in WiFi (802.11ac) along with the newer Bluetooth v5.0.
OS, Apps and Features
Moving on the LG CX comes with the latest edition of LG smart TV platform called webOS and for 2020 we have reached webOS 5.0. Not a huge difference compared to last year but LG has managed to include a few additions and make certain changes in order to refresh things a little bit. If you have used any of the previous webOS platforms in recent years then more or less you know what to expect from webOS 5.0.

First of all let's talk what was already there. Once again we find the AI preview which is basically a second row above the selected app in the Launcher bar that gives you specific recommendations on content. This is a handy feature but is rather limited as not many apps support this yet. Some of the bigger names like Youtube or even Netflix seem to support it but there is an abundance of apps that don't so hopefully this is something that more developers will embrace in the future.
And since we mentioned the included apps webOS always enjoyed huge support from developers and as such you will find all the apps you may need with more available from the online store for downloading. All the big players are present with Netflix, Youtube, Amazon Prime, Vudu, Hulu and Google Play Movies being among them. And this year we also find Disney+ and Apple TV+. And while support seems to be stronger than ever what is missing is the Freeview Play system including all stand-alone catch-up apps like BBC iPlayer which is a bit disappointing.
Having so much support and so many apps, functions and features to your hands it means that there should be strong customization capabilities available in order to re-order everything as you like and the webOS does just that. A new feature added this year is the edit mode that lets you add settings in the left aligned settings menu which can be very handy.
Other available apps include Apple Airplay2 and Apple Homekit. With Airplay 2 you can stream content from other Apple devices on your TV while HomeKit lets you control certain aspects of the TV through your mobile device.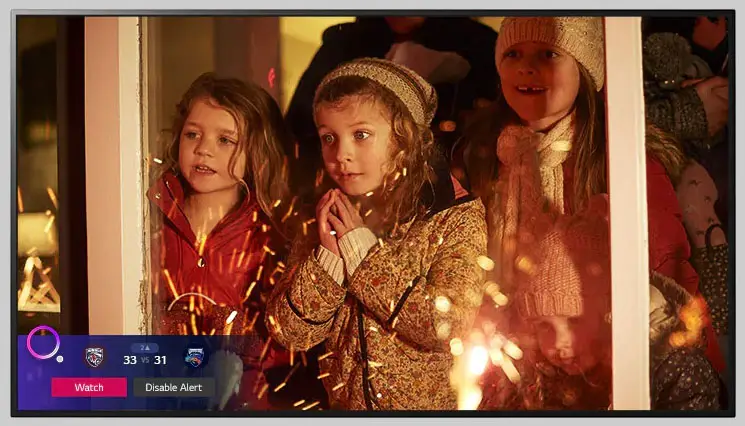 Another new feature this year is Sports Alert and this is an interesting one. You can set your favorite team on the TV and the CX will inform you when a match will be shown and in which channel while can also give you score updates and the likes. The Sports Alert feature seems to be working with the internal tuner but at the moment only the most prominent teams are supported. It's an interesting idea nevertheless but we hope to see more teams being added in the future in order for this feature to reach a wider audience.
And since we are talking about a smart TV platform we could not go by without mentioning  voice control functionality. LG has included not only their own ThinQ AI that you can use to search for various information but also the two most used voice control platforms including Amazon Alexa and Google Assistant. By using the Magic Remotes built-in microphone you can issue your commands like search for a specific TV show or control your TVs volume and change channels.
There is also mobile app support if you prefer that instead of using the included remote. Up until now the app of preference was LG TV Plus but it seems that LG plans on phasing that out and instead use their ThinQ app that is supported both by Android and iOS devices.
For another year we find what LG calls Home Dashboard which is a nice little feature that lets you have an overall look at all the connections of the TV. Although not much have changed here it seems that there was a small update to this in order to look more refined and usable.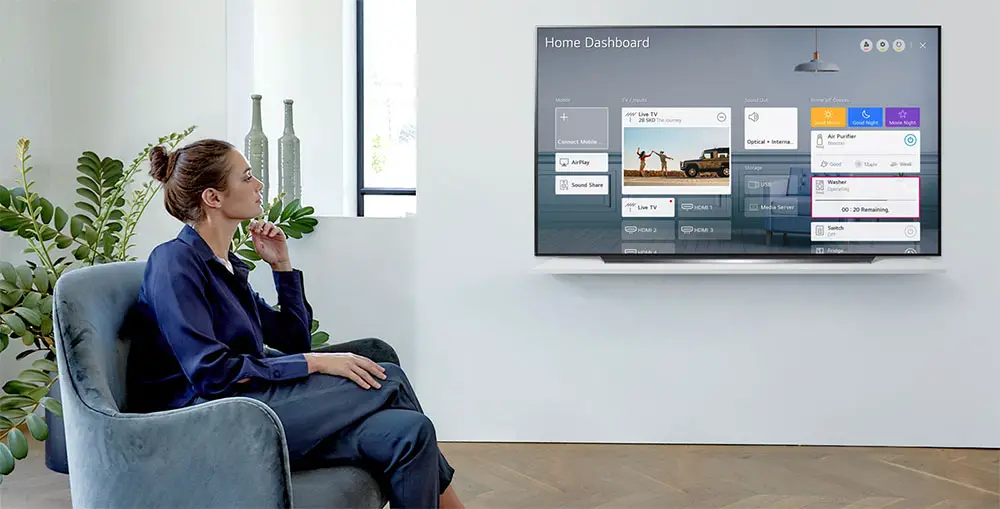 Another feature we get from last year is that the CX is WiSA ready meaning that it can connect to any WiSA enabled wireless speakers that use built-in amplifiers and stream audio this way. Unfortunately we didn't have the chance to test this feature yet but it's good to have it for those interested in it.
Once again we get support for the CalMAN auto-calibration software something that first begun in 2018 and seems to continue this year. Calibration is done on a hardware level and the CX also includes specific test patterns for this reason. If you have a meter and the CalMAN software you are all set to go.
WebOS is an amazing smart TV platform but if there is one negative to it is the fact that LG refuses to offer updates to their current TV models when a new webOS comes to their next yearly releases. This means that what you see is what you get and will remain as such for all time. This greatly narrow the potential market of the features they add and it's like LG is shooting at their legs with their policy on future updates.
But other than that webOS continues to evolve and add more functions to an already very mature ecosystem. The user interface is exceptional, support is great and overall you get almost everything you will ever need.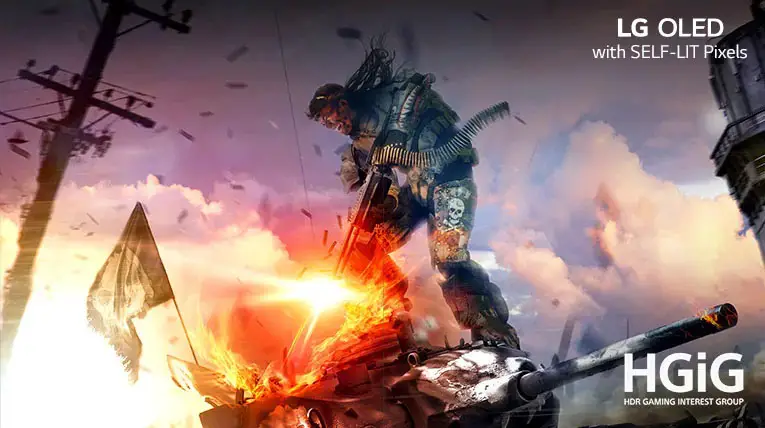 Final Thoughts
For one more year LG has created a solid entry in the OLED lineup and the CX seems to continue from where the C9 left off. And while the 2020 version doesn't seem to be a big upgrade overall LG still managed to include new features to keep things fresh. Coming with a new updated processor and including new features like the Filmmaker mode, the HGiG mode, Dolby Vision IQ, out of the box support for G-Sync and additional support for FreeSync with a firmware update along with small updates to their webOS smart platform the CX seems to be the most feature complete TV to this day.
But the new features are not what makes this TV impressive as there is so much going on in the CX that came from last years C9 and continue well into this. Featuring an OLED panel which means crazy deep blacks and infinite contrast ratio, extremely good viewing angles along with great color coverage, crazy low input lag, great AI upscaling capabilities and very solid motion performance it seems that this TV excels in almost every aspect. If you add to all the above the amazing webOS platform with all its smart functionality then you cannot go wrong with this one.
But as no TV is perfect as such the CX seems to have all the same problems that the C9 had. First of all brightness while very good for an OLED it cannot compete with the top LED LCD TVs. Also there is no HDR10+ and there will not be at least for the foreseeable future. Being an OLED also means that there is a slightly more increased chance of permanent burn-in if you don't pay attention to it. And lastly there are a few things to mention specifically for the 2020 CX with the first being LG dropping support for Freeview Play and catch-up apps like BBC iPlayer while there is no DTS decoding that was supported in the C9.
Reaching the end of our review what we can say is that the CX proudly continues the trend of the OLED C series as one of our favorite OLED models for 2020. It has the performance and feature set to rank up high with the top tier TVs and comes at a price that is not out of reach for many users. It may not be a clear upgrade from last year but it still manages to come with a few added features making an amazing TV even better. And for that reason the LG CX will be for another year a fan favorite among home theater fans and we cannot but give our highest recommendation for it. Excellent job LG.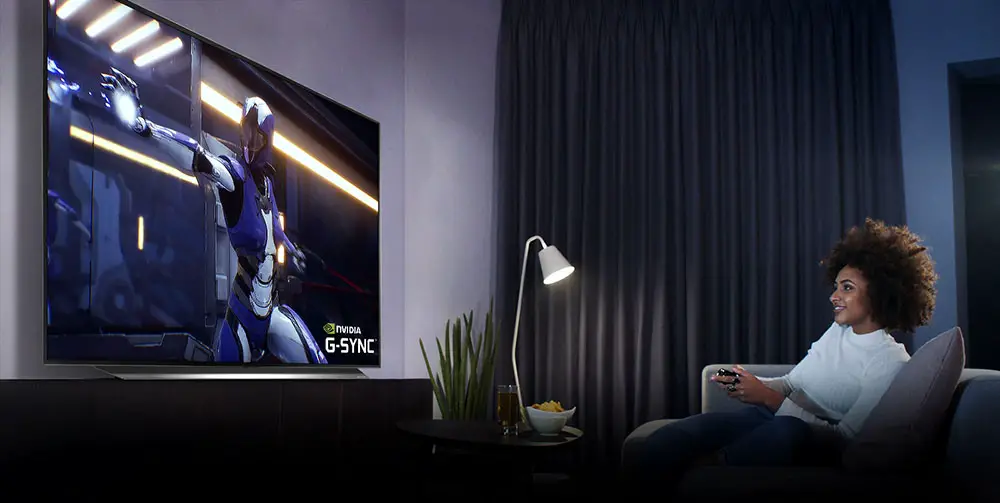 For more reviews you can check our dedicated 4K OLED TV reviews list or even look at our Product Reviews Table where you can find the brand and specific product you are looking for.
Also don't lose the chance to subscribe to our Newsletter and gain exclusive privileges.
---
---
Cheapest Places to Buy :
---