---
Cheapest Places to Buy :
---
Oppo may never have been one of the most famous brands around like Samsung, LG or Sony but it is a name synonymous to quality. When the new 4K UHD format became mainstream Panasonic and Samsung were two of the first companies to produce players for the respective format. The Panasonic UB900 even though being one of the first UHD player that came out still remains one of the best as far as image quality is concerned. You can find the review HERE. So when Oppo announced they would enter the 4K UHD race with a new player everyone was curious to see if they could deliver on their premise of delivering some of the best quality products in their category. And they definitely delivered. Unfortunately when writing this review Oppo announced they would stop manufacturing any new products but at the same time they would continue their support for their current line of players and digital products. So if you are interested in such a good player I would suggest you grab one while there is still stock.

Design
Externally Oppo went for a very simple design as you can see from the pictures. In the front they have used a brushed aluminum cover and you will find only the most important buttons needed for playing a disk as well as a power button, the main display and a open / close the disk tray button. The only input in the front is a USB for connecting external storage. There is not a lot we can say for the design as we know Oppo mostly focuses on the internal parts of their players as this is what matters the most for the people that decide to buy their products.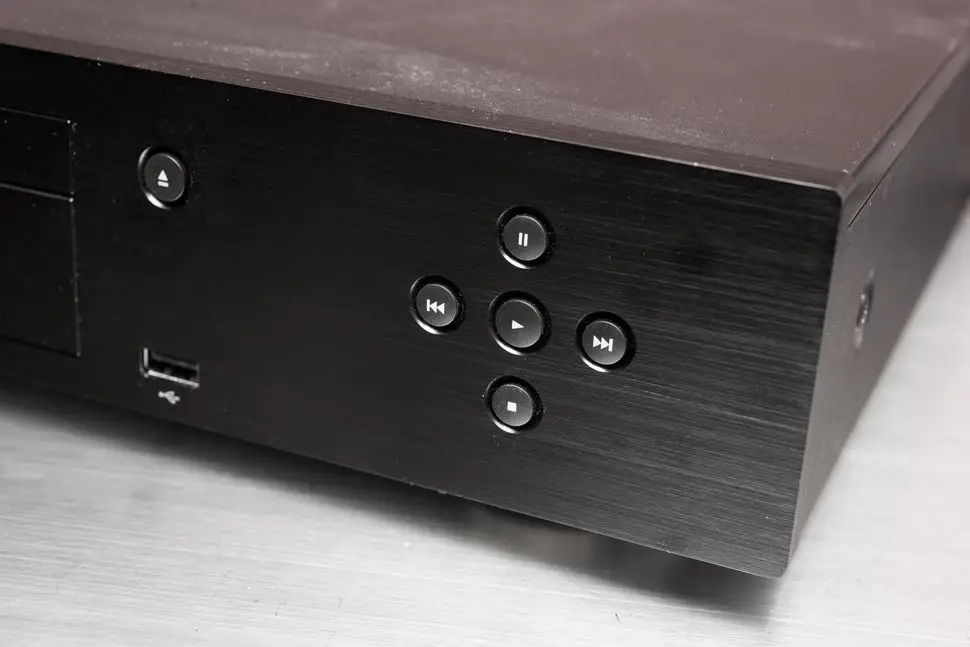 The inside of the machine is what makes things very interesting and show where Oppo has put all their attention. Once again they teamed up with MediaTek to create a custom made SoC decoder, the OP8591, which is said to offer some of the best image processing and decoding technology available in 4K UHD, blu ray and DVD disk formats.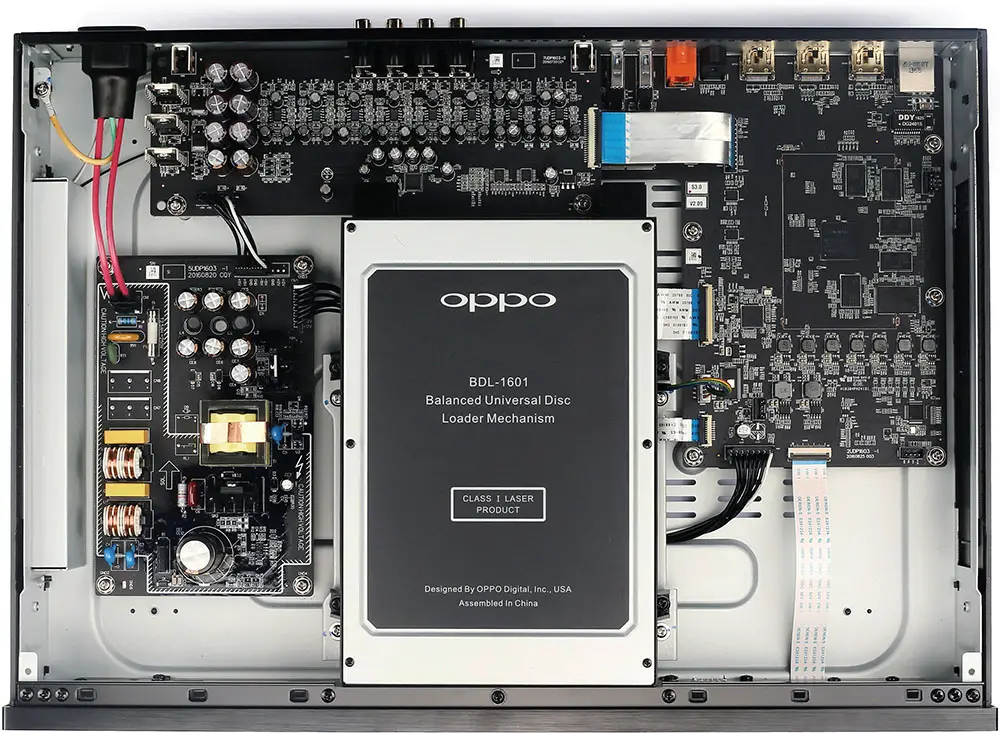 We also see that Oppo is using a custom made 4K UHD disk loader that offers fast loading times, quiet operation, compatibility with most popular disk formats and an optimized laser mechanism that offers error detection for uninterrupted media playback. It's loading times definitely feels faster and more quiet when compared with other players right now on the market. In general the player feels that a lot of attention went into it and what may not show from the external design it definitely delivers on the quality of it's internal parts.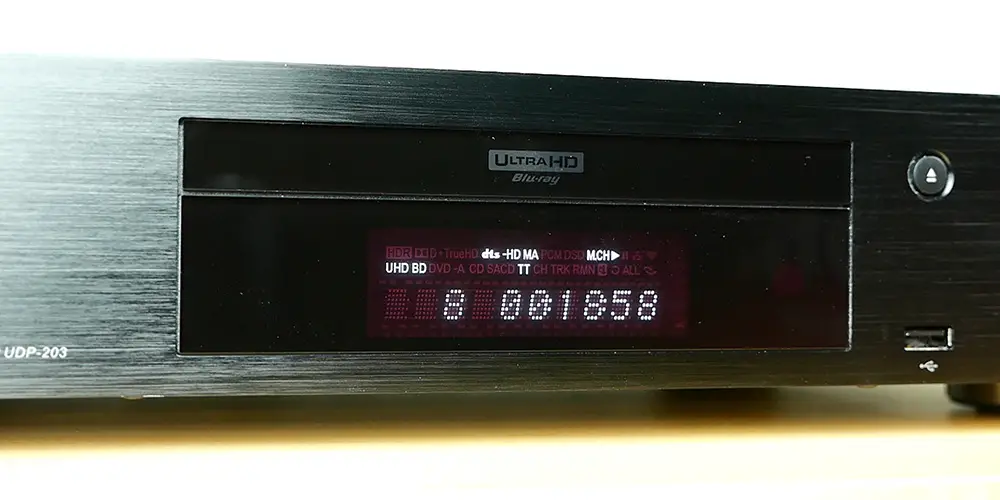 Video Quality
The Oppo UDP-203 was created with one thing in mind. To offer the best image and audio quality possible given the current technology. The player supports 8,10 and 12 bit output that you can manually choose or you can select the player to choose automatically through HDMI handshaking. The same applies for color sampling rates as 4:2:0, 4:2:2 and 4:4:4 are being offered as well as an auto option that leaves the choice to the player to choose the best for your setup.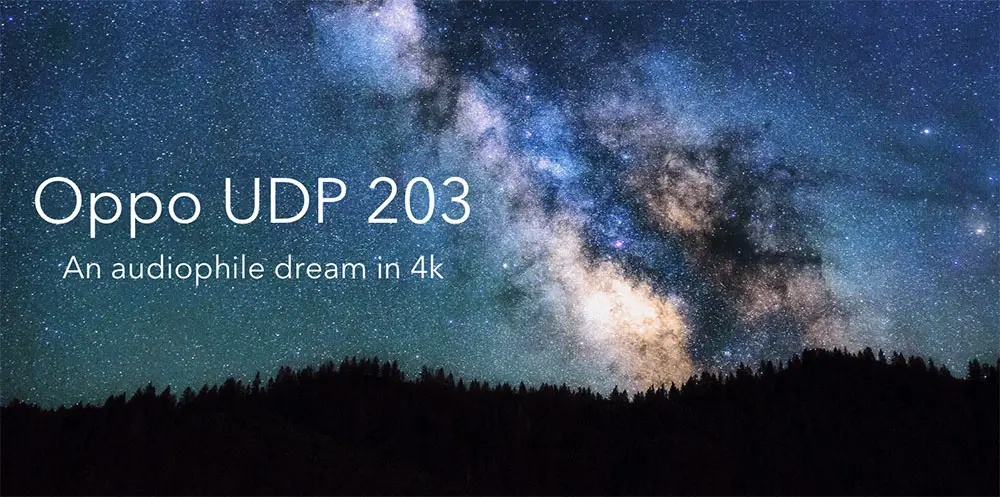 The player also offers a HDR to SDR conversion mode with pretty good results for those that have 4K TVs without the ability to show the HDR metadata. The Oppo is also very good with upscaling 1080p material to 4K resolution. The MediaTek SoC seems pretty capable in adding the extra information needed without adding any visible noise during the process.
What makes the Oppo UDP-203 surpass it's competitors is it's ability to support Dolby Vision. The first UHD players could support only HDR10 which is an open format but to support dynamic metadata which is Dolby Vision it would need special hardware integrated into the machine to make it work. This player has the ability to play both HDR10 and Dolby Vision making it future proof and it definitely makes a difference when it comes to deciding if it is worth it. HDR10 players will not be able to play Dolby Vision in any way in the future limiting their abilities no matter how good they can be. This is a feature that definitely gives the edge to the UDP-203 over the rest and hopefully we will see more players in the future that will support Dolby Vision.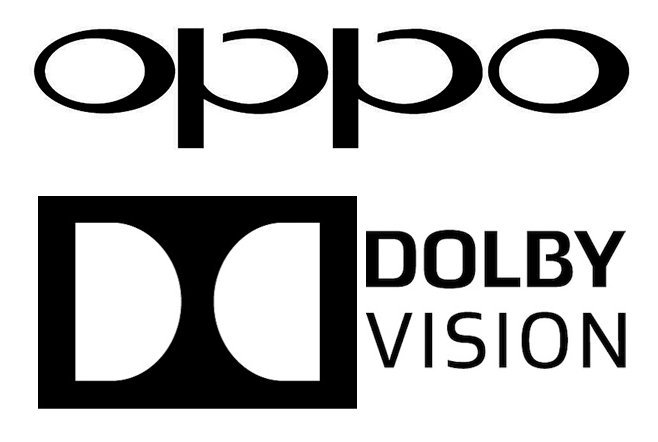 As with video the audio capabilities of the machine are top notch. Dolby Atmos and DTS:X playback was crystal clear immersing you in the sound field created by each individual speaker. The Oppo also packs media player functionality, both locally and over a network. A wide vatiety of formats are supported like hi-res FLAC, ALAC, WAV and DSD, buoyed by an onboard AKM AK4458VN eight-channel 32-bit DAC.
In general I have to say that I am very impressed with the quality of the image and sound playback and it definitely shows that Oppo went the extra mile to ensure that what they offer is the best and would really make any cinephile happy with their purchase.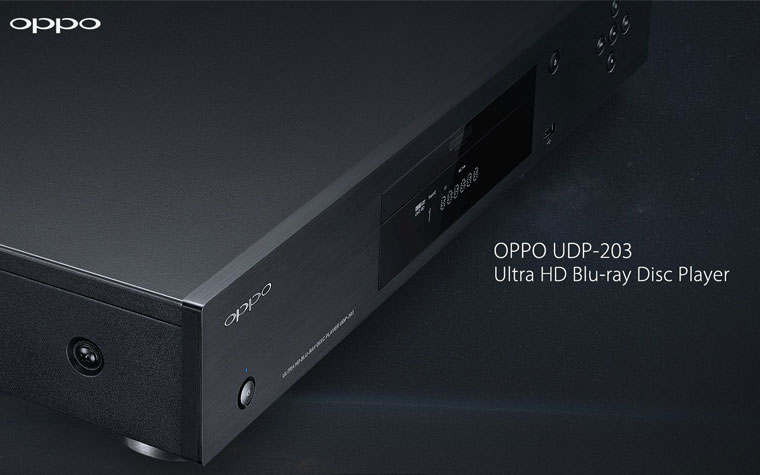 Inputs
The Oppo UDP-203 may not offer much on the front but this cannot be said for the back of the player where Oppo has placed almost every input and output you could ever need. The player offers dual HDMI outputs, one v2.0 for video and audio and one v1.4 for audio only something that can be very convenient if you have an a/v receiver that don't support v2.0. We also get an HDMI input for connecting streaming devices to the player.

We also get two outputs for audio one optical and one coaxial, dual USB 3.0 ports for connecting external storage, an RS232 port, trigger input and output ports, an Ethernet port if you prefer to connect the device to the internet and lastly 7.1 analogue outputs if this is your preferred audio connection type. Oppo really included almost everything they could to cover all bases here which is a real plus for a player like this.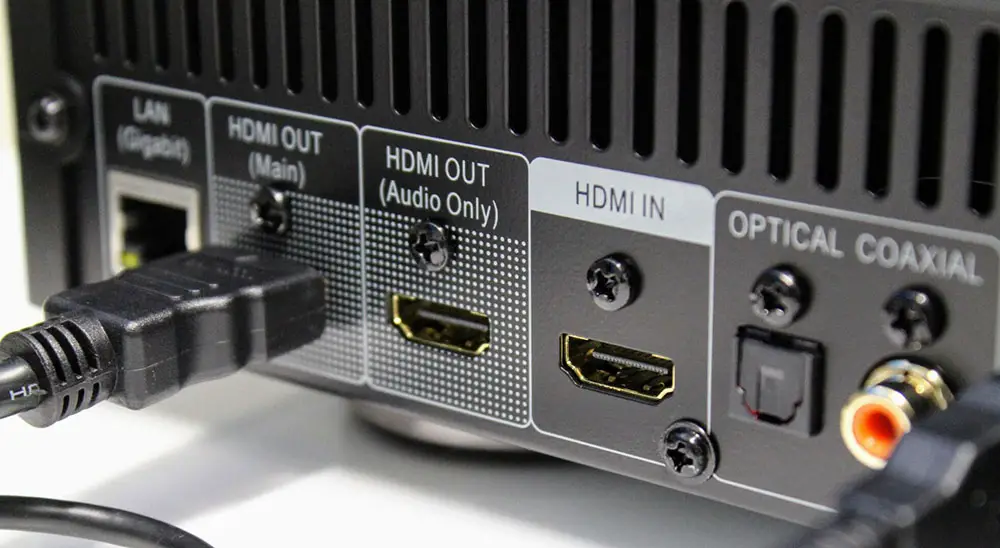 OS, Apps and Features
The main menu of the Oppo UDP-203 is very simple but very functional at the same time. You can choose from the basic options of playing a disk, playing media files and setting options. What is missing here is any kind of streaming services that most players have used to offer us nowadays. Oppo made this in purpose as they say because they wanted to focus on offering us the best image quality with the faster loading times and since your TV more than likely supports all these streaming services this would be an unnecessary addition to an already very good player.

The remote offers every button you would ever need but it is a bit big and chunky reminding me the one the Panasonic UB900 has. It didn't bother me much but I would prefer a more slick design as I use very few of all these buttons in the first place. All buttons have some distance between them making them easy to press. I never pressed a wrong button accidentally so I guess they did a good job on that. What I definitely like is the motion sensing buttons backlight. This is the first time I see it as in the Panasonic remote you had to actually press a button to activate the backlight. Not here as the moment you move it all buttons will light like a Christmas tree. Very useful when you are in a dark room during film viewing.

Final Thoughts
Up until now the Panasonic UB900 was the king as far as 4K UHD players is concerned. Does the Oppo succeeds in surpassing it? I can definitely say that the UDP-203 is a spectacular player and it shows that Oppo tried a lot to create one of the best digital products they could until now. As far as image quality I would say it is up there with the UB900 although a few would still admit the Panasonic takes the lead even if marginal. But as an overall experience I can admit that you cannot go wrong with this one and it was build in such a way that it would make even the most hardcore videophiles smile in satisfaction. If you are an Oppo fan and considering buying a new 4K UHD player then this is a must buy for you. If are just looking for a new player to satisfy your 4K needs then this player will cover everything and more. Very highly recommended.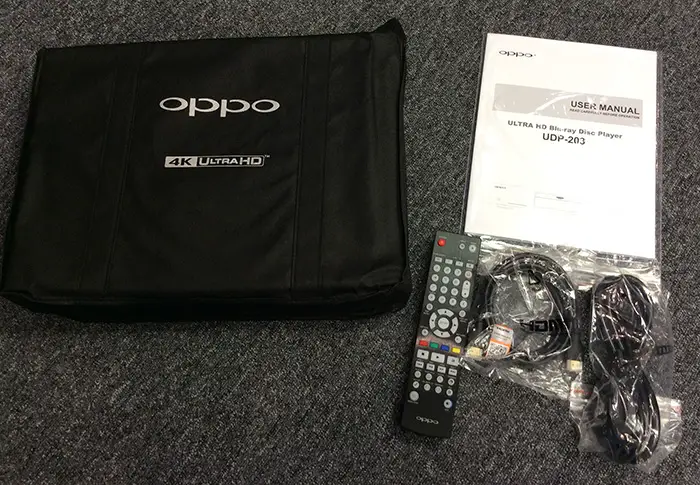 For more reviews you can check our dedicated 4K UHD Blu ray Player reviews list or even look at our Product Reviews Table where you can find the brand and specific product you are looking for.
Also don't lose the chance to subscribe to our Newsletter and gain exclusive privileges.
---
Cheapest Places to Buy :
---
Specifications
Disk Formats : 4K UHD Blu-ray, Blu-ray, Blu-ray 3D, DVD-Video, DVD-Audio, AVCHD, SACD, CD, Kodak Picture CD, CD-R/RW, DVD±R/RW, DVD±R DL, BD-R/RE

Video Formats : HEVC, H.264, VP9 4K, Hi10P, MPEG-2

Audio Formats : DTS-HD Master Audio, DTS:X, Dolby TrueHD, Dolby Atmos, AIFF, WAVE, ALAC, APE, FLAC, native DSD64 2.0 & 5.1, DSD128 2.0 & 5.1 converted to PCM

Photo Formats : BMP (.bmp), GIF (.gif), JPEG (.jpg, .jpeg), PNG (.png)
Features : BT.2020, HDR10, Dolby Vision (with firmware upgrade), Advanced image processing upscales DVDs, Blu-rays, and external sources to Ultra HD

Connections : 1 x HDMI 2.0 w/HDCP 2.2, 1 x HDMI 1.4a, HDMI input, 2 x USB 3.0, 1 x USB 2.0, RJ-45 (LAN), RS-232C, trigger in/out, TOSlink, coaxial, 7.1/5.1/stereo RCA analogue out