Panasonic HZ1500
Design -

92%

Video Quality -

96%

Ports & Connectivity -

90%

OS, Apps and Features -

89%

Price / Quality -

90%
---
Cheapest Places to Buy :
N/A
---
For a few years now LG may be considered the king of OLED technology because they supply all the OLED panels to all other manufacturers but this doesn't mean they are the only ones that make good OLED TVs. There is another manufacturer, that is not as much marketed as LG and they have managed to take the crown as far as OLED display quality is concerned. And this is no other than Panasonic. Panasonic OLED TVs have managed to have the best brightness among all OLED TVs and they are using some special magic in order to achieve that. In our Panasonic HZ1500 review today we will be looking at the second best model they have in their latest lineup.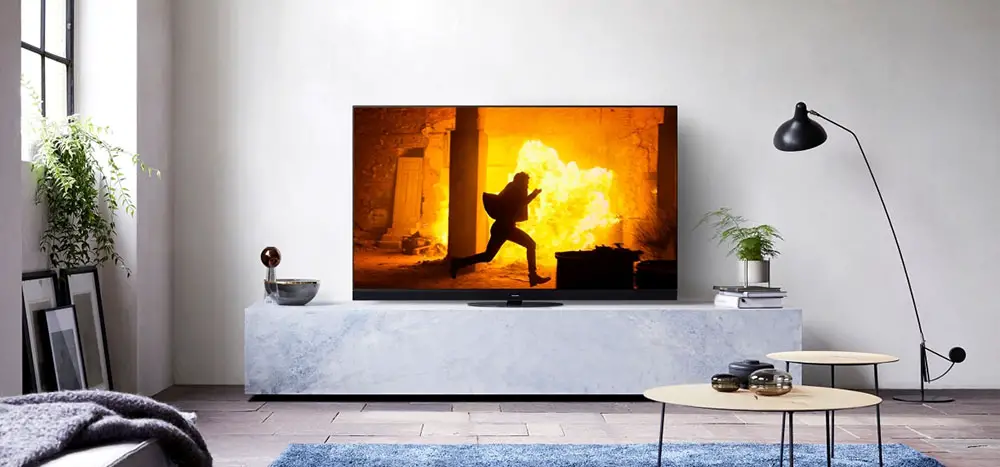 Panasonic is known for offering the best in OLED technology but they are also the most expensive ones. And keep in mind that Panasonic had left the US market leaving a big gap there for all performance and quality enthusiasts. Fortunately there are signs that Panasonic will return in the US market in 2021 with a limited release but hopefully consumers will embrace them once more to warrant a more nation wide release of their products.
As for the HZ1500, this TV really has almost everything their flagship unit, the HZ200 also has, except from the Custom Pro OLED Panel and as a result can be offered in a slightly more reasonable price. The TV comes with Panasonic's HCX Pro Intelligent Processor, it features a 100Hz panel, supports both HDR10+ and Dolby Vision, uses a Dolby Atmos audio system similar to what we saw in the GZ2000 in 2019 and for its smart functionality Panasonic went with My Home Screen 5.0 Smart TV system. When it comes to extra features the HZ1500 may not be as fully packed as some Samsung and LG TVs are but we still get a few of them like Filmmaker and Netflix Calibrated modes along with a wide range of streaming platforms.
Panasonic was always putting quality over quantity and you will not find a Panasonic TV having more features from their competitors as they are more focused in offering the best in picture quality possible. With this in mind does the HZ1500 manages to rise above competition and how worthy is it compared to the price asked. Let's find out.
Design
In terms of general design the HZ1500 keeps the same style as Panasonic's 2019 releases and is very similar to 2020 flagship, the HZ2000. Being an OLED obviously means that a very thin panel is being utilized but due to the inclusion of a soundbar along with the up-firing speakers means that the HZ1500 is one of the bulkiest OLEDs we have seen.
At the front the HZ1500 is a sight to admire. Very thin bezels make the screen images really pop while at the bottom the integrated soundbar blends perfectly with the rest of the TV design and it's not so obvious as some other integrated audio systems we have seen before.
Looking the TV from the side we understand what we mentioned before. The OLED panel is as thin as every other similar panel while at the bottom half the TV is thicker due to the electronics and connections box. But the HZ1500 looses the extreme thin design at the top half due to the inclusion of the up-firing drivers box in the middle of it. As such the TV may look bigger than other OLEDs but in reality it's just bulkier as we measured its most thick point to be 2.28″ (5.8cm) which is slightly bigger than other OLEDs.
The back side is all plastic and features a simple slight sandblasted texture which is nothing out of the ordinary. All connection ports are separated into two groups located at the right side with some of them looking sideways while the rest point downwards. The power connector is located at the far bottom left side along with some built-in buttons that are placed slightly above that.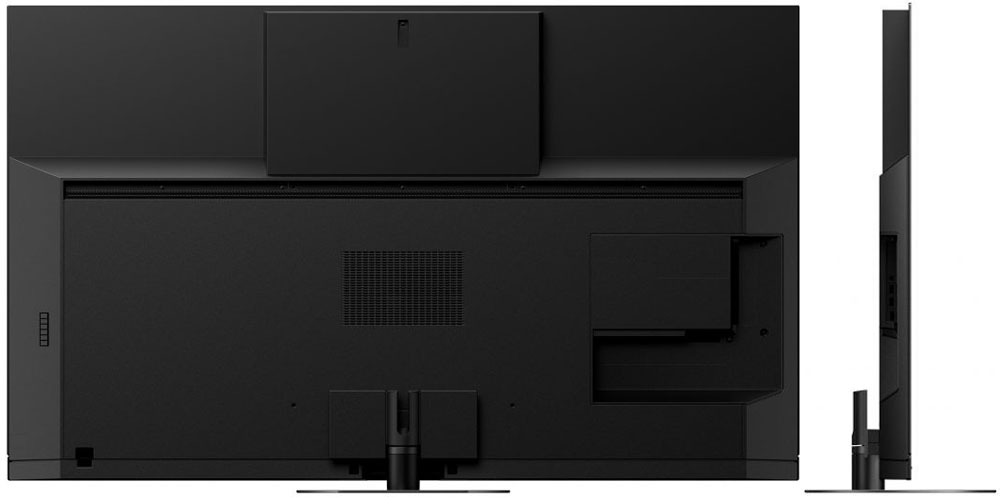 The only other noteworthy element on the back is the audio box covering the up-firing drivers. It may seem slightly weird but it blends really well and since you are not going to look at the back of the TV once installed it didn't bother us at all with its design.
The stand that Panasonic used for the HZ1500 is a central circular pedestal that gives you the ability to change the angle slightly which is nice even if it's not a feature to be widely used. We like how the stand looks but being all plastic it feels slightly cheap and we would expect something better at this price range. The back of the stand has a special design with a central groove in order to help with cable grouping and management.
The included remote unfortunately is not the same as the one used in the HZ2000 as the one we got here is made out of plastic and uses a silver colored top side. It has plenty of buttons made out of rubber and while their size and distance are satisfactory it cannot compete with the smart remotes Samsung and LG have been offering the last few years.
We are a bit disappointed with this one as we are in premium territory here so you would expect to find a remote worthy of the TV's status. But the one with the HZ1500 is simple, uninspiring and feels cheap. Yes, it may be functional and easy to use but we live in a smart TV era and such designs should only be kept for mid-range or lower tier releases.

Overall the HZ1500 has some high and some low points. On the one hand the panel is extraordinary, build quality seems good enough and the TV is not very thick or very bulky even with the additional audio system that comes with. But the uninspiring remote and the simpler than what we would like central stand deduct a few points especially if you consider this is considered a premium product.
Video Quality
Processor technology used
Let's now dig a bit deeper and see what makes this TV tick. Panasonic has been using their own proprietary chip called HCX Pro Intelligent Processor with HCX standing for Hollywood Cinema eXperience. It is the same chip we saw in Panasonic's 2019 models and it's an amazing piece of engineering as it rapidly analyses the color, contrast and clarity of any video content, continually optimizing it and displaying the best possible picture to the panel.
Tuned by renowned Hollywood colorist Stefan Sonnenfeld, to deliver picture quality true to the director's creative vision, and featuring Dynamic LUT (look-up table), the HCX Pro Intelligent Processor selects and displays the most accurate color for every single brightness level, even when they vary rapidly within a scene. The HCX Pro Intelligent Processor is by far the most powerful processor Panasonic has ever used in a TV.
Such a powerful processor couldn't be without some advanced features and technologies which include Intelligent HDR Remaster, Intelligent 4K Remaster and Intelligent Clear Motion. Let's see what each and every one of them do separately.
Intelligent HDR Remaster technology converts an image in standard dynamic range (SDR) to high dynamic range (HDR). HDR enables truer blacks, greater contrast, and a wider color space closer to the way our eyes see the real world. To achieve this, the processor leverages a Hollywood database in order to apply the optimal HDR remastering to the images displayed.
Intelligent 4K Remaster ensures images are clear and sharp, even in the smallest details. The intelligence lies in identifying objects in each frame (such as the sky, stars, water, and so on) and then comparing subsequent frames to correctly identify and remove any unwanted noise or banding.
But things are not looking good only in static images as the HCX Pro Intelligent processor also detects objects and edges – and then eliminates any motion errors which can occur in the picture. This feature is especially great for watching sports or fast-moving action.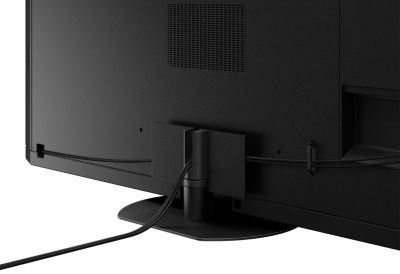 Lighting technology used
The HZ1500, as with all the other OLED models, is using self emitting pixels and don't have a need for a backlight as LCD TVs have. This results in higher light control and precision, and the ability to turn off completely its pixels means that you can get totally black levels which is really as good as it gets and really elevates the image quality tenfold compared to what we see in most LED LCD panels.
Because there is no backlight the HZ1500 has no problems like blooming that creates bright halos around bright objects when seen in dark backgrounds and also its image quality is not dependent on how many zones the backlight has as all FALD LCD TVs do.  So in this regard all OLED panels behave the same.
But as with everything OLED has a few shortcomings. The first one is that all OLED TVs, due to the technology involved, cannot be as bright as LCD TVs can. In the early years there were small advancements in this but the last few yearly releases seem to have hit a wall.
But this is where Panasonic really differentiate themselves from the rest as they use a special cooling technology in order to up the brightness to levels higher than any other OLED brand. That's the reason why their OLED offerings are also more expensive than the rest. And this along with the true black levels of OLED offer a really superior experience.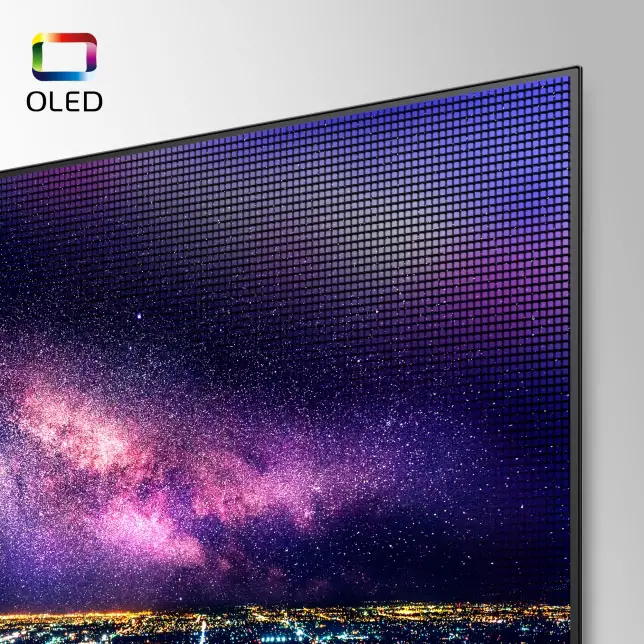 And the second one is that OLED technology is more prone to permanent burn-in. We have seen manufacturers adding special features to combat this but nevertheless OLED has slightly increased risk of burn-in due to the use of organic materials and should be handled accordingly.
Brightness / Contrast
It is widely accepted that OLED is the superior technology when it comes to image quality. But even so when it comes to brightness it looses hands down to LCD as it seems it will never be able to have the ample brightness output we see in some of the top LED LCD flagships today.
As for the HZ1500 we already mentioned that Panasonic has managed to manufacture some of the brightest OLED TVs on the market and they achieve that by pushing brightness more than any other manufacturer does. It seems that the technology Panasonic has been using the other manufacturers like LG will also be able to utilize in their OLEDs in their future releases but for now Panasonic OLED TVs remain the brightest of the bunch.
As for the HZ1500 specifically measuring a 10% white window gave us 652 nits of HDR brightness which is ok for HDR but nothing extraordinary. Obviously deep blacks are the saving grace of OLED TVs and this makes even this mediocre brightness to look better even if not in the same league as some of the brightest LED LCD flagships.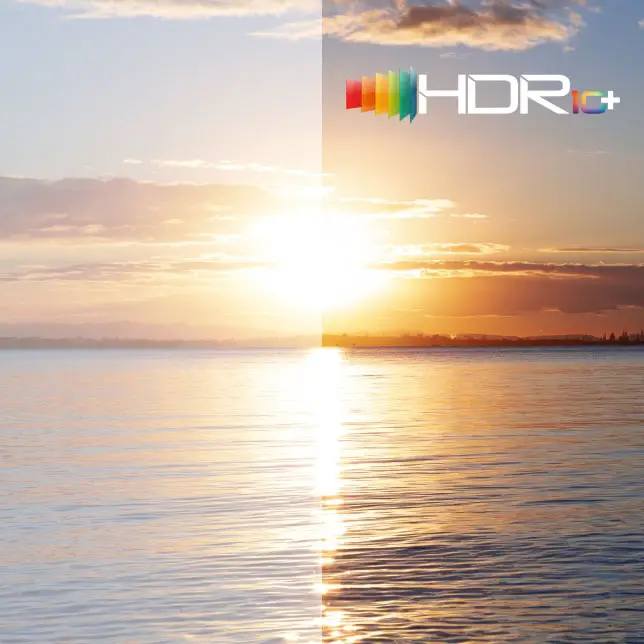 The TV also features an Automatic Brightness Limiter (ABL) which lowers overall brightness when it detects very bright large parts of the screen in order to protect the panel. It's the same technology we have seen in LG TVs like the LG CX but it seems here it is not as much aggressive as LGs implementation. As a result in similarly bright scenes the HZ1500 is slightly more bright and with better overall uniformity.
The HZ1500 has infinite contrast ratio as per usual with all OLED TVs. By turning off its individual pixels it can achieve perfect black levels instead of dark greys that we are used to see in LCD models.
Viewing angles
Viewing angles was always one of the strongest points of any OLED and as such the HZ1500 could not be any different. OLED is the best technology in this regard and no matter what kind of advancements they have done, LED LCD technology never can get as good in this.
As such the HZ1500 behave very similarly as other OLED panels both from Panasonic and other competing OLED brands. This means that even at angles that reach about 45-50 degrees colors, black levels, brightness and contrast seem to hold up really well with no major degradation. Obviously anything more and the image quality deteriorates fast but no one would be watching in such extreme angles.
If you want to use this TV as a family TV with many members watching at different angles then the HZ1500 can be used just fine upping its value immensely.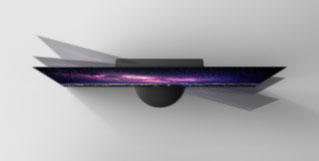 HDR support
With the current HDR war you really have to choose which camp you want to follow as not many brands support all available ones. It's either Samsung's HDR10+ or Dolby Vision which is really a shame as we don't get the chance to choose all of them at any time. Thankfully Panasonic is one of the few brands that are not supporting any specific camp and instead went ahead and added everything in their releases.
As such the HZ1500 supports not only the basic HDR10 but also HLG which is used for streaming content and both HDR10+ and Dolby Vision which use dynamic metadata for a much better image quality outcome.
Now the HZ1500 also comes with Dolby Vision IQ and by having an on-board light sensor it can adjust the image accordingly depending on environmental conditions. Light sensors have been used in TVs for some time now but in their first implementations they were only changing the brightness and gamma values. What Dolby Vision IQ with Intelligent Sensor in the HZ1500 does is that it adjusts the Dolby Vision tone mapping dynamically without altering the colors.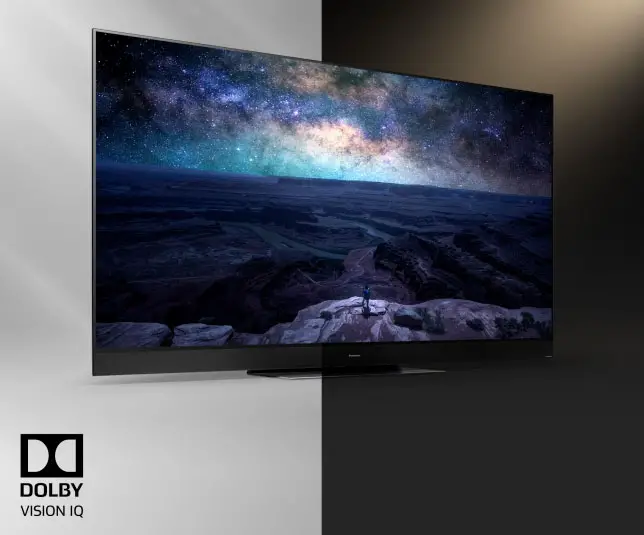 This can be a practical feature especially if you are watching TV in different light conditions and you don't want to fiddle with settings every single time. But it seems that it's not all good here as when you enable Dolby Vision IQ there are a few other features automatically turned on that you have no control over like. Features like  Noise Reduction, MPEG Remaster, Resolution Remaster as well as Intelligent Frame Creation (IFC) are turned on and greyed out so you cannot really change them which is a shame as these really add more processing making the image look different than what was intended.
Color coverage
Next comes our color coverage tests. The HZ1500 comes with Wide Color Gamut support which is natural for such a high profile release in order to reproduce color as accurate as possible that would make HDR content justice. The HZ1500 was capable at covering 97% of the DCI-P3 color space and 74% of the REC.2020 color space which is extremely good and just about what we were expecting from a flagship TV.
These numbers are extremely close to what we had measured in some other OLED TVs from competing brands so there was no real difference in this regard. The HZ1500 is one of the top performers when it comes to color reproduction and the images produced are full of vivid and lifelike colors.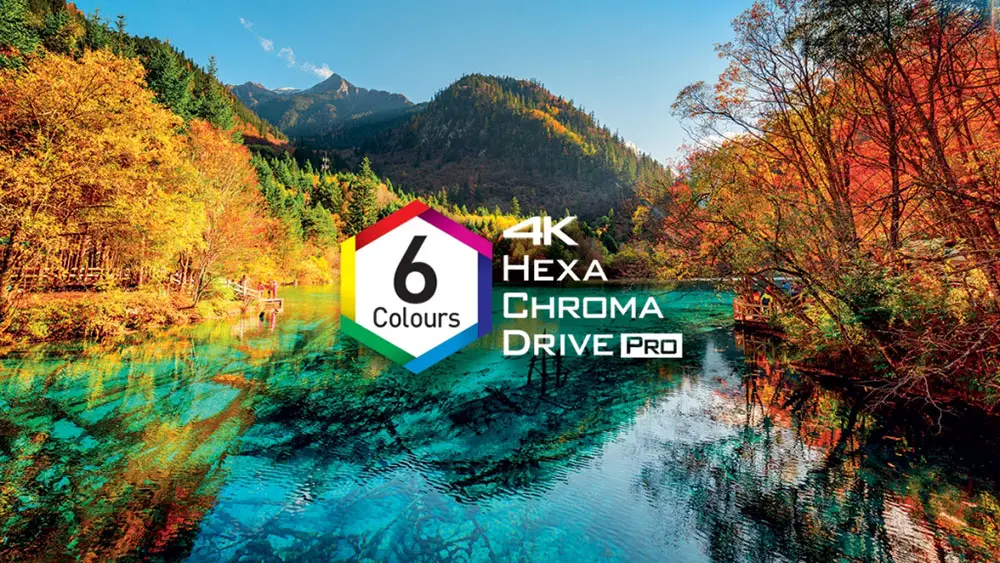 Motion performance
Next is our motion performance section and the HZ1500 incorporates a 100Hz panel along with Panasonic's Smooth Motion Drive Pro technology. The TV did very well without any frame interpolation active and camera movements and panning shots were great to be honest.
But as per normal, the TV comes with the usual frame interpolation technology that Panasonic calls Intelligent Frame Creation (IFC) motion interpolation. There are two settings in case you want to manually adjust the IFC including Blur Reduction and Film Smooth. Obviously the higher the settings the more obvious the 'Soap Opera Effect' will be. Our suggestion is to either use the absolute minimum settings or deactivate it all together as motion for 24fps content was already good enough without it.
Inside the IFC menu you also have the ability to use the Black Frame Insertion technique (BFI) and for this you have the option to choose between Off, Min, Mid, Max and Auto settings. But the BFI being used here is slightly different from other more conventional BFI implementations as instead of using a full black frame in between two individual pictures the HZ1500 uses black frames that vary in duration length and this can give similar results but with less flickering. Lastly keep in mind that even with Panasonic's solution overall brightness will take a hit when using BFI.
One thing to mention before closing this part is that unfortunately the HZ1500 does not support any kind of VRR technology either it be HDMI Forum VRR, NVIDIA G-SYNC or AMDs FreeSync solution. Hopefully if Panasonic decides to incorporate HDMI 2.1 in their 2021 models we will be able to get at least some of these also.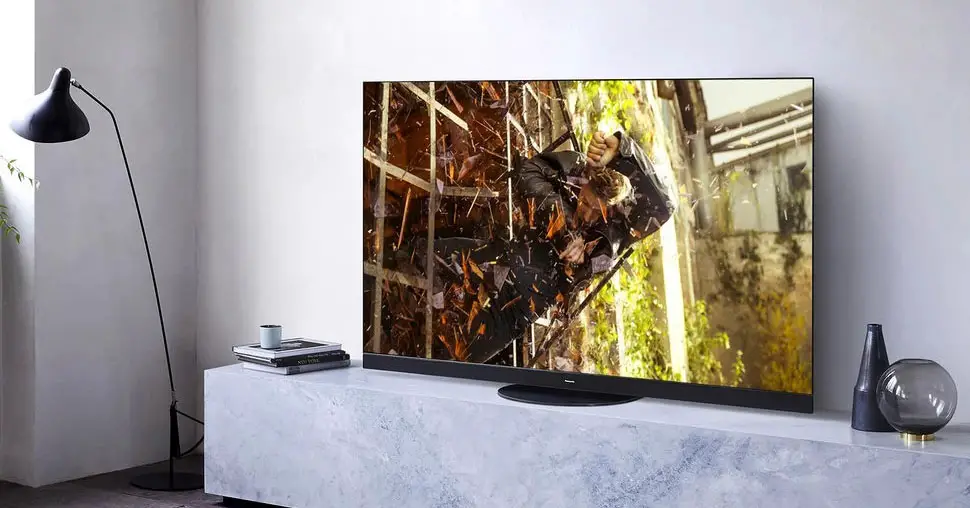 Input lag
Gaming has been at the forefront this year as the next generation of consoles have been released and many consumers were looking for a new TV that could take advantage of their latest capabilities. With video games and especially online ones the number one factor that most gamers seek is the absolute lowest input lag. And for this most major manufacturers have managed to lower their numbers even to single digits.
Now as far as the HZ1500 is concerned we managed to measure 21ms of input lag which averaged in both 1080p and 4K resolutions. To be honest this number is slightly higher than what we were hoping for especially when we have seen even low tier TVs offer input lags close to the 10ms mark. Now Panasonic had never advertised their releases as gaming TVs as they mostly are made for offering the best image quality possible but nevertheless when you pay so much money for a TV you hope it to excel in almost all departments.
But while 21ms may seem slightly higher than expected it is still a respectable number and low enough even for more demanding users. Also keep in mind that while the HZ1500 does not feature HDMI 2.1 it still supports Auto Low Latency Mode (ALLM) which can be very beneficial if using one of the new gaming consoles. If there is one game related mode that slowly starts to appear in other TVs but unfortunately is missing here is the new HGiG mode and this comes as no surprise as we said that Panasonic TVs were not meant as gaming TVs in the first place.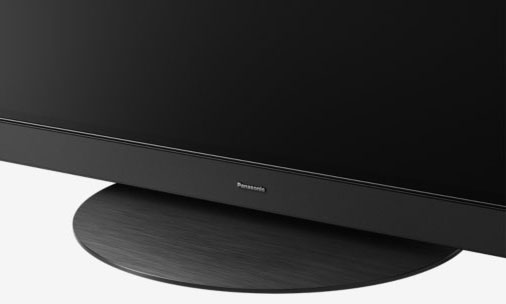 As always we did try to get a feel of how this input lag translates into real world so after connecting our PS4 we went for a few laps in F1 2019. In all honesty our session went by without a hitch. Controls were accurate, our commands registered very fast and all actions rendered with precision and accurate response. So either you are a casual gamer or a more hardcore one the HZ1500 will cover you completely.
Image quality impressions
The HZ1500 is an amazing TV no matter how you look at it. It has the whole package and really makes justice to Panasonic's 'Hollywood to your Home' mantra. It may not be the brightest TV in existence but this is down to the technology being used and not a problem of this TV in particular. But even so brightness is at respectable levels and if you take into account everything else like the HCX Pro Intelligent processor, great colors reproduction, amazing viewing angles, very good motion performance and obviously the deepest blacks you have ever seen there is nothing really to complain about.
Panasonic has also included the new Filmmaker Mode with Intelligent sensor which can offer great out-of-the-box performance which can be great for those that don't want to bother with complex calibrations while Dolby Vision IQ is also available for use with the appropriate content.
If there is anything bad to say here these would be mostly the obvious ones. Even with Panasonic's technology OLED brightness leaves a lot to be desired while there is always some risk of burn-in due to the organic material being used in the panel so as with all other OLEDs the HZ1500 needs some special care in order to last for a long time and avoid any unpleasant surprises.
Audio Quality
Let's move on to our audio section now. It seems that last year's audio implementation on the GZ2000 was popular enough in order to bring it one step lower into the HZ1500 also. Officially Panasonic calls the TV's audio system "360° Soundscape" with Dolby Atmos support and basically this is a combination of the soundbar that is placed under the screen along with the box in the back of the panel that incorporates the up-firing drivers.
The system has a maximum output of 80 watts with the soundbar incorporating two 15 watts drivers for the two front channels along with a single 20 watts driver for the center. Accordingly there are two 15 watts drivers for the up-firing channels also. And if you take into account the ability to add a subwoofer also to enhance the low end it seems that Panasonic has created a well thought system here.
As for Dolby Atmos, during our time with the TV we had the chance to try out various content to see how all these translate into the real world. The reality is that if you are expecting a true Dolby Atmos experience the chances are that you will be disappointed. There are many elements missing here that are needed for a true surround experience and the HZ1500 simply cannot replicate them.
But make no mistake. The system utilized in the HZ1500 is far better than any simple audio system we see in most TVs nowadays. There is more volume, more depth and greater expansion making the sound originating from the front to feel far more satisfying than anything else we had recently experienced. The TV can also go pretty loud without loosing cohesion while there was minimal distortion in the upper volume levels. Dialogue was well defined and confined in the center thanks to the dedicated center channel.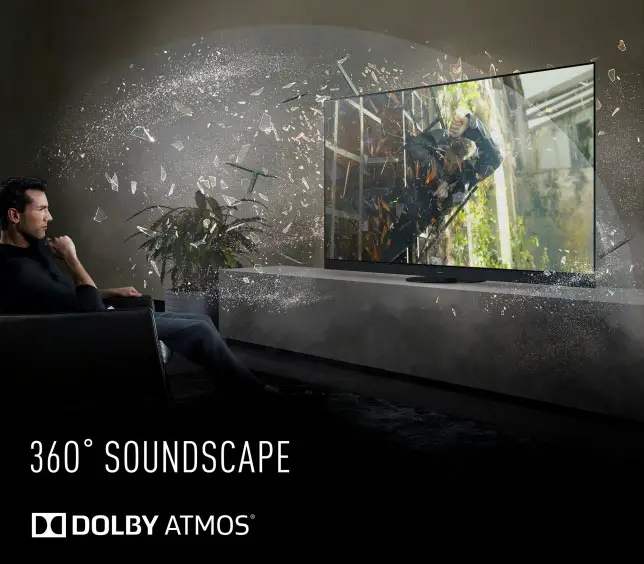 If there was one area where the TV was completely lacking that would obviously be in the surround activity as there was no over-the-shoulder action and all activity was located at the front. But even as such what was there was extremely satisfying for a TV audio system and Panasonic really has a winner in this regard.
Ports and Connectivity
Next we will be looking at the available ports we find in this one. As per usual, the HZ1500 has split its connectors into two groups with one facing sideways and the other looking downwards. As none of them look backwards wall mounting the TV keeps all of them pretty much usable and easy to reach.
For the ones that look sideways we find a Common Interface port, a headphones port, 2 USB ports for connecting external storage or other devices and a HDMI port. For the ones that look downwards we get a digital audio output, an Ethernet port, an analogue video input, 3 more HDMI ports, one more USB port and dual tuners for analogue and satellite signals.
The HZ1500 is an amazing TV which really focuses on image quality. But if there is one area where Panasonic dropped the ball was with its HDMI implementation. You would expect that such a high profile TV would feature HDMI 2.1 in 2020 but alas it does not. All HDMI ports are the older HDMI 2.0b which means no 4K@120Hz here. At least we do get ALLM and eARC for those interested.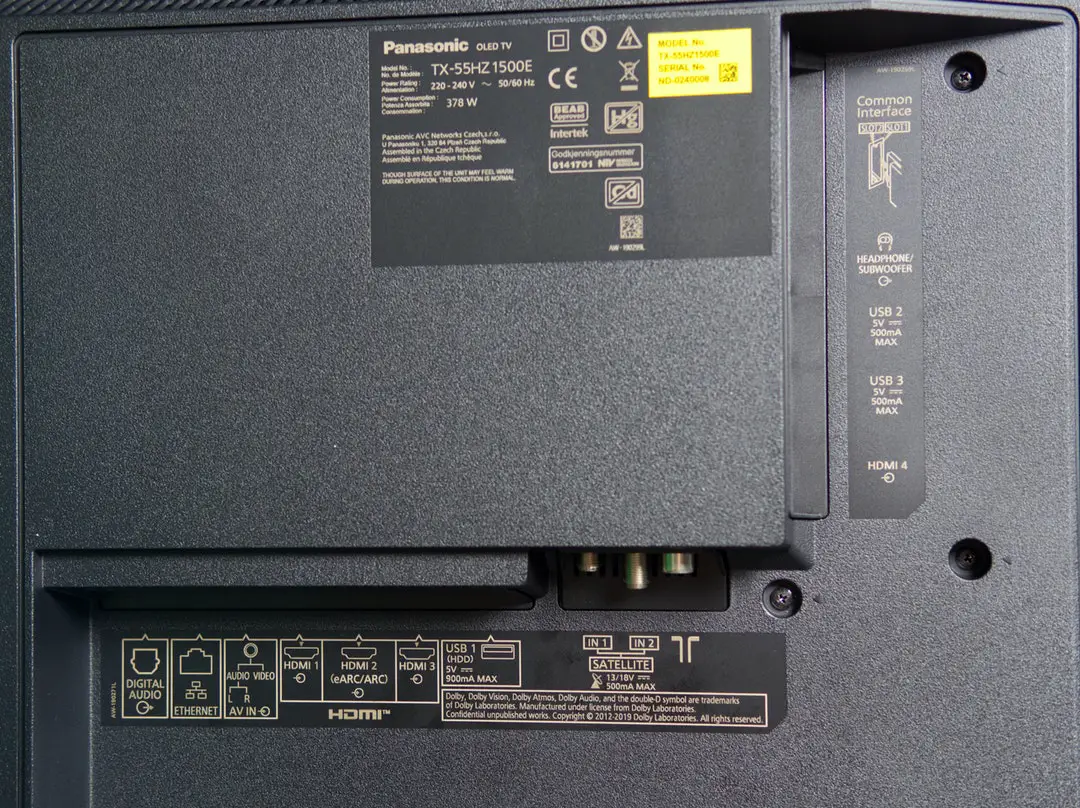 Also it should be noted that the USB facing downwards is actually v3.0 which means that it can stream higher bandwidth video content which is exactly what is needed for 4K resolution video. USB 3.0 should be a standard really after so many years in the market but manufacturers still refuse to make this happen. Lastly we should make a mention about the headphones port. The HZ1500 has the ability to switch that port into a subwoofer output in order to compliment the on-board audio system. A really clever design to be honest and by adding a subwoofer you can really up the immersion significantly.
As for the TVs wireless capabilities we get the usual setup with the built-in WiFi along with support for the Bluetooth functionality.
OS, Apps and Features
Last part of our review includes the smart TV platform along with all the extra features that come with it. Panasonic have been using their own smart TV platform for many years now which they call "my Home Screen". For the year 2020 we have reached my Home Screen 5.0 and while there are not many drastic changes Panasonic has tweaked it for the better.
General layout is not much different from what you will find in any other Tizen or webOS based TV as a single line of circular icons appear at the bottom of the screen which includes all the apps and functions you want. Panasonic seems to be following the competition as my Home Screen 5.0 has included a second line above the main one that appears when certain applications are highlighted like Youtube or Netflix and give you quick access to suggestion and general content.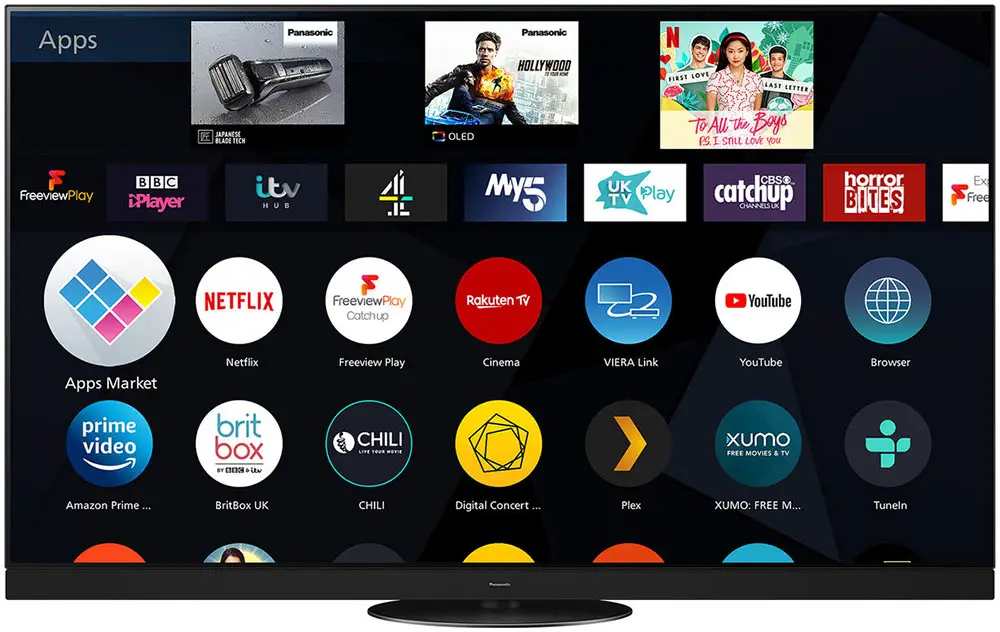 Obviously this wouldn't be a smart TV platform if it didn't support some streaming services and although it doesn't have the most complete list many of the major names are accounted for. These include Netflix, Amazon Prime, Rakuten TV and Youtube. There is also Freeview Play which includes BBC iPlayer, iTV hub, My5, UK TV play, BBC sounds and STV player among others.
We did try various services and it seems that both Youtube and Amazon Prime support 4K with HDR. The TV also comes with the "Netflix Recommended TV" stamp which is an evaluation program from the streaming service that recognizes TVs that offer a better overall experience with their platform compared to other competing models. There is also a Netflix calibrated mode that allows you to watch content as it was meant to be seen. Lastly we can confirm that Netflix on the HZ1500 supports both Dolby Atmos and Dolby Vision.
And while there is plenty of variety here in terms of available programs there were two major omissions. There was no Disney+ and no Apple TV+ and as both of them seem to gain plenty of traction lately it will certainly hurt Panasonic on the long run. Let's hope that future releases will include these two high profile services.
Support may not be as enormous as we have seen in Android TV or even as much as Tizen and webOS but my Home Screen still has plenty to go for and as a result customization capabilities is a must in order to arrange everything to your liking. The system Panasonic implemented is easy and you can re-arrange everything in a matter of minutes making things so much simpler.
User experience was high as the smart platform has very smooth navigation and transitions even when we were switching platforms rapidly. We didn't notice any visible lag or delays other than the necessary network loading.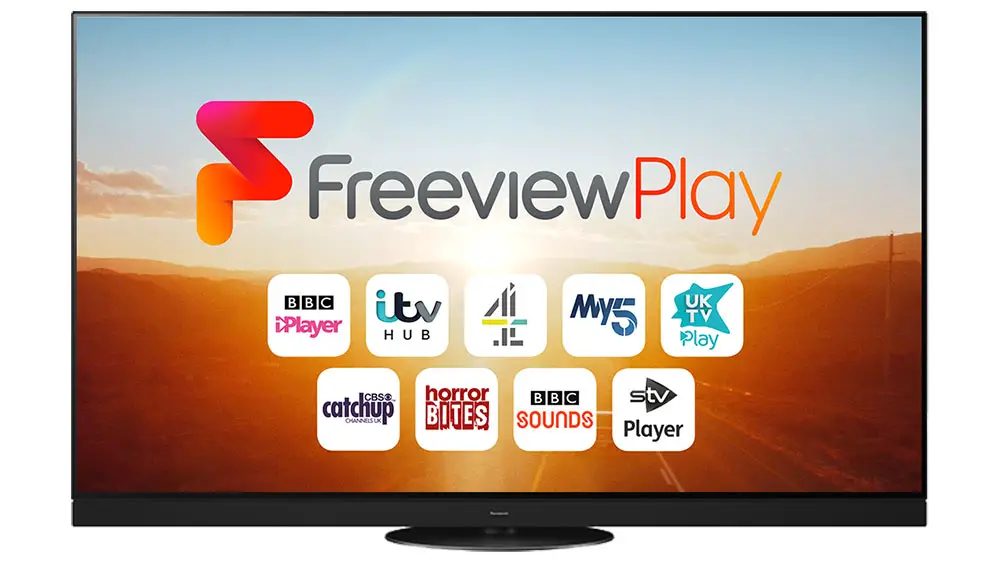 No smart TV would be complete without having voice control capabilities and the HZ1500 comes with support for both known ones. This means that there is Amazon Alexa and Google Assistant for you to choose from but the minus here is that you will need an external device to use either of them. While many of Samsung, LG or Sony TVs support one or both of them built-in the HZ1500 needs an external voice control device for them to work and here Panasonic feels a bit behind the competition.
The HZ1500 also comes with mobile support and you can use one of Panasonic's TV Remote Apps to control your TV. Other features worthy of mentioning includes Mirroring with which you can mirror your mobile screen on your TV, Bluetooth functionality which you can use to either connect a mobile phone, Bluetooth devices like keyboards and mice or stream music to a Bluetooth enabled device.
Lastly we should mention that the HZ1500 has a very capable media player built-in that supports an extensive list of audio and video files and codecs and certainly is a cut above most basic media players that many competing brands offer. Obviously this is not going to replace your dedicated media player but from the files we have tested we can assure you that it can certainly playback most known and widely used codecs which is really nice.
My Home Screen is a nice smart TV platform and Panasonic has managed to refine it over the years to such a degree that now it is really good, usable and closer to its competitors. Is it in the same league as Tizen or webOS? No, not yet and it may not be in the same league as Android TV either but with the gap closing every year we are excited to see what further improvements Panasonic will make. And keep in mind that their intention was never to compete in the smart TV stage but nevertheless what they offer is more than satisfactory even if there are a few missteps here and there.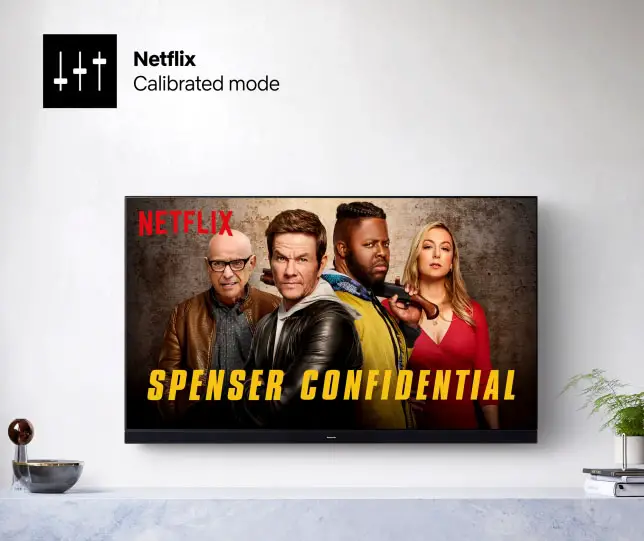 Final Thoughts
Panasonic is very clear on what they are trying to do with their top OLED offerings. They focus on one thing and that is the best image quality possible. Their intention may not be to compete in other areas like smart functionality or gaming usage and it shows as their models slightly lack in these areas but when it comes to raw image quality the HZ1500 can only be rivaled by its bigger brother, the HZ2000.
On the pluses the HZ1500 is certainly an image quality powerhouse offering extreme out-of-the-box performance that many will appreciate. Good brightness for an OLED, excellent viewing angles, very lifelike colors, good motion performance and a professional graded HCX Pro Intelligent Processor along with Dolby Vision and HDR10+ ensures you get the best of the best. If you also include a very capable audio system with Dolby Atmos support and a refined smart TV platform then you get a nice overall package that reaches the peak of cinematic excellence.
What weaknesses are there? Obviously with Panasonic focusing less on offering a true gaming experience HDMI 2.1 is completely missing in action. Although we do get ALLM there is not a single true HDMI 2.1 port available. Also for such a high profile TV we were expecting a more premium remote design. As for its smart functionality we do get plenty but there are a few major omissions like Disney+ and Apple TV+ which will certainly hurt sales while overall competing brands offer more features in this regard. And lastly the price as the HZ1500 is more expensive than other OLEDs and many will certainly think twice before pulling the trigger on this one.
Closing what we can say is that Panasonic has managed to impress us one more time. Their efforts to offer the best image quality is paying off and the Panasonic HZ1500 is a real testament to their ability to offer us Hollywood grade quality in our homes. If you have the budget for it and you are deadly serious about your cinematic pleasure this can be the perfect candidate.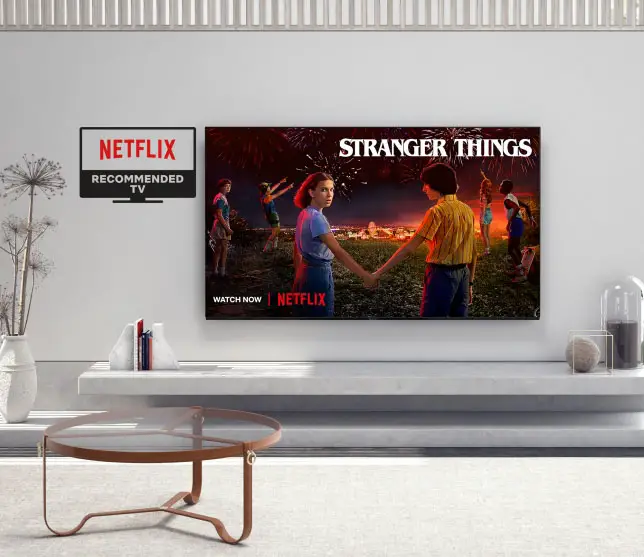 For more reviews you can check our dedicated 4K OLED TV reviews list or even look at our Product Reviews Table where you can find the brand and specific product you are looking for.
Also don't lose the chance to subscribe to our Newsletter and gain exclusive privileges.
---
---
Cheapest Places to Buy :
N/A
---
Panasonic HZ1500 Specifications