Sonos Arc
Reviewed at $799.00
Design -

90%

Movies Performance -

88%

Music Performance -

88%

Inputs and Features -

78%

Price / Quality -

86%
---
Cheapest Places to Buy :
---
Dolby Atmos is all the rage lately and naturally soundbars could not stay out of the party. But with certain limitations that soundbars have concerning their size and capabilities making them reproduce Dolby Atmos faithfully is not an easy task and the need for ceiling speakers is a requirement for that.
Thankfully Dolby gave us a smart solution with up-firing Atmos speakers and soundbar manufacturers found the solution they were seeking in order to add the new object oriented format into their new units. Sonos was a bit late to all this but they finally released their own Atmos capable soundbar so today in our Sonos Arc review we will be looking how this one does compared to the competition.
Recently we had the pleasure of reviewing another Sonos product, the Sonos Beam, which was a nice casual little soundbar that certainly had its own merits but also some notable weaknesses. With the Arc, Sonos is pushing into Dolby Atmos territory and it's certainly in a completely different class than where the Beam belongs. Sonos doesn't have such an extensive soundbar lineup like LG for example, in fact right now they are promoting only the Beam and the Arc as far as soundbars is concerned so this shows that with so few products in the market they can more easily focus on improving what they already have. But is this enough to make the Arc special?
Taking a quick look at the specs of the Arc one would think that this is an upgraded Beam as many features are the same between the two but with a few major additions in the Arc indicating that Sonos is aiming for a more unified feature set between their products. First of all the Arc is rated as a 5.0.2 channels soundbar which supports both Dolby Digital and Dolby Atmos formats, comes with Airplay 2 support, includes voice control for both Amazon Alexa and Google Assistant, it is controlled through Sonos own S2 mobile app and can also be expanded into a 7.1.2 channels surround system if you add the Sonos Sub or Sonos One SL speakers, or both.
Sonos is surely pricing their products a bit higher and with the Arc in case you add the subwoofer and the surrounds the price can go considerably higher. But today we are here to test how the basic unit can do and how does it perform as a single Dolby Atmos soundbar. Can it take on the competition or is it too little too late for the Arc? Let's find out.
Design, Inputs and Features
Exterior
The Arc may be the most advanced soundbar Sonos has released so far but in terms of looks they decided to go for a very simplistic look.
Compared to the extremely compact Beam, the Arc is a long soundbar measuring 3.4 x 45 x 4.5 in. (87 x 1141.7 x 115.7 mm) and with a weight of 13.78 lbs (6.25 kg) it will fit nicely under a TV of 55″ size and above although it would still be ok under a 49″ also. The soundbar does not have a very high profile and you probably wont have a problem placing it under your TV but since there are a few very low TVs and in combination with the fact that the Arc has no IR repeater we would suggest you to make sure that it will fit under yours before buying it.
As with the Beam, one thing that you need to pay attention to with this one is that if you want to get the best out of this unit we suggest you not to place it in a cabinet or anything as it uses two side firing drivers in order to provide extension at the front and by placing the soundbar in a confined space will certainly have a detrimental effect on its performance.
In terms of design the Arc is relatively simple. Plastic is the main material used all around while the grille is covering the entire front, most of the top side and even covers the sides where the side-firing channels are. Unlike many other soundbars the Arc is not using a cloth grille and instead goes for a unified plastic body all around. In terms of colors no surprises either as there are two choices with black and white the ones available depending your preferences.
Its overall design has a tube like shape that doesn't distract and will mostly go unnoticed in any kind or home entertainment setup. At the center of the top side we find the built-in buttons which are touch sensitive and provide some very basic controls for the unit.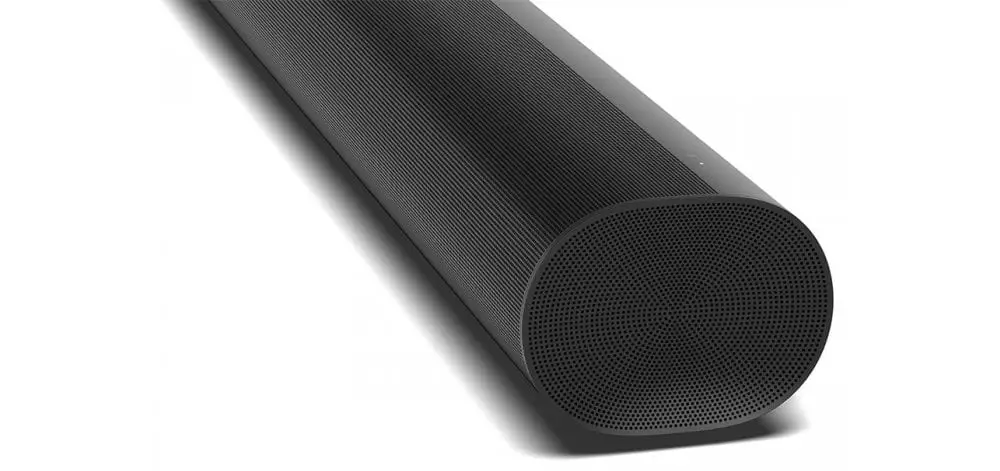 There are actually three buttons available for play/pause, volume up/down and change track while there is also a microphone mute button and LED indicator placed at the far right side as there was no space to have it with the rest as we saw in the Beam. The icons on the buttons are not very indicative to be honest compared to most other soundbars so it needs some research to understand their function. As for the touch sensitive design, take it as you want. They certainly look nice in the day but trying to find them in a low lit or completely dark environment is a puzzle by itself.
If there is one thing that Sonos has to redesign in their future releases is to include some short of display because the Arc has literally none. There is a small indicator dead center under the grille that changes colors depending on what it is doing and a second one on the top right side for the microphone. As such you have almost no clue what the unit is doing and you have to rely completely on the mobile app for its status.
At the back we find the rather limited connections available in a special inset at the center of the unit. Thankfully the power connector has been placed next to the other ports so it can make cable management just a bit easier. If you want, there is also the ability to wall mount the Arc but you will have to use a Sonos special wall mount that attaches to the holes of this unit specifically.
Overall the Arc may not impress with its design as it tries to go unnoticed with it simple details and curvy look. The omission of a fully functional display will frustrate a few while having no remote will disappoint others. But in terms of build quality the unit felt very sturdy and good quality.
Internal Hardware
As with the Beam when it comes to the Arc's specifications Sonos does not provide a lot of information. It's not usual to see a manufacturer being so secretive with the specs but we have seen a couple of other soundbar manufacturers do the same so it is not entirely surprising. But at least we do know what we are getting under the grille.
And this is a 5.0.2 channels audio system that include eight elliptical woofers and three precisely angled silk-dome tweeters with them being handled by eleven Class-D digital amplifiers. From the tear down it seems that the center channel is using two woofers and a single tweeter, each of the right and left channels use a single woofer and a tweeter placed at an angle while a single woofer is used for each of the side-firing channels. Lastly one woofer is used for each of the up-firing Atmos channels.
It seems that Sonos is very keen on using side-firing woofers. We saw this in the Beam also but it is being utilized here even though the Arc is a much longer soundbar to begin with. Side-firing drivers have certain advantages as they can make sound feel like it comes further away from the physical limits of the soundbar itself without the need if using any kind of virtual technology. Do we get the same feeling with the Arc as we did with the Beam? We will talk about this in our testing section.
Unlike the Beam, the Sonos Arc does not have any passive radiators so we are curious to see how it will fare with bass especially since there is no subwoofer to help with the low frequencies. Overall we would say that the Arc is using a very Sonos configuration and is a major step up compared to the Beam. All that remains is to see how all these translate to real world performance.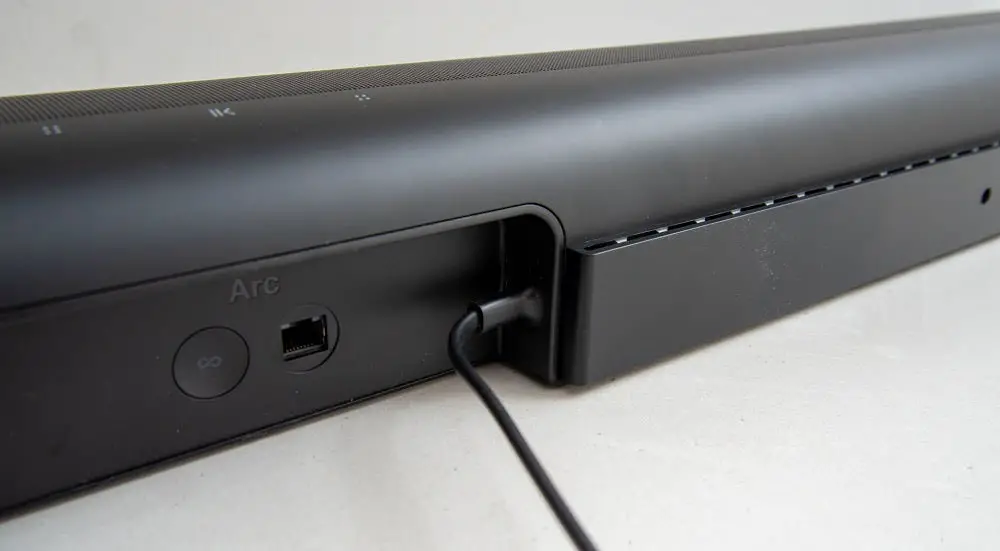 Connectivity
Let's see now what kind of connectivity options Sonos has included in the Arc. As we already mentioned all ports are located in a special inset at the center of the back side. Sonos products were always designed in such a way that provided minimal physical ports and were mostly focus on a more online scheme of control and connect. And the Sonos Arc doesn't deviate much in this as from what we see it has exactly the same options we saw in the Beam!
The only physical ports are a single HDMI input on the left side of the inset and a RJ-45 Ethernet port right next to the pairing button. That's it! The usual power connector has been placed on the right side this time around.
From the available connections it's pretty evident that the main online mentality that characterizes most of Sonos products continues with the Arc. The included HDMI is meant to be used to connect a TV as there is no HDMI output in order to use the unit as a pass-through device. And with the inclusion of eARC support it means that audio can be directed from the TV to the Arc itself.
The difference here compared to the Beam is that since the Arc supports Dolby Atmos, Sonos included eARC functionality in order to pass high quality Atmos signals from a TV to the soundbar itself. Also we should mention that while the unit does not have an optical port Sonos has an optical to HDMI adapter that you can use in case your devices only have optical outputs and no HDMI available.
Obviously connecting to the Internet is still the main means for using the Arc and to do so you can either use the included Ethernet port or the built-in WiFi (802.11b/g/n). Bluetooth is not available here at all.

We do understand Sonos mentality in not providing a lot of connection ports in their products but they have to keep in mind that there is fierce competition in this market and there are many other manufacturers that do provide plenty of options. And in the end this is what it is all about. To give more freedom and more options to its users. With such limited options in the Sonos Arc many consumers will think twice especially considering the price.
Control Options
When it comes to controlling the Arc things are exactly the same as what we saw with the Beam. So this part of our review will be similar to what we observed before making any necessary changes wherever needed.
The Sonos Arc has no physical remote that you can use so you shouldn't worry that it was not included in the box. The unit does have a feature called TV remote Sync that allows you to use the remote of your TV in order to issue some basic commands and there is also HDMI-CEC that helps with that if you use the HDMI connection but other than that don't expect to find the usual remote here.
Some basic control functions are available through the built-in, touch sensitive buttons on the soundbar itself, as we mentioned above but these are extremely limited to what you can do.
This was done because the Sonos Arc can be mostly controlled either by a mobile app or by voice. First of all about the app. Sonos has updated their app called now Sonos S2 which is available for both Android and iOS devices and offers all the settings and parameters the soundbar supports. If you are not very accustomed in using an app to control an audio device then it may take you a while to get used to it otherwise its the typical audio app like similar apps many other manufacturers have also.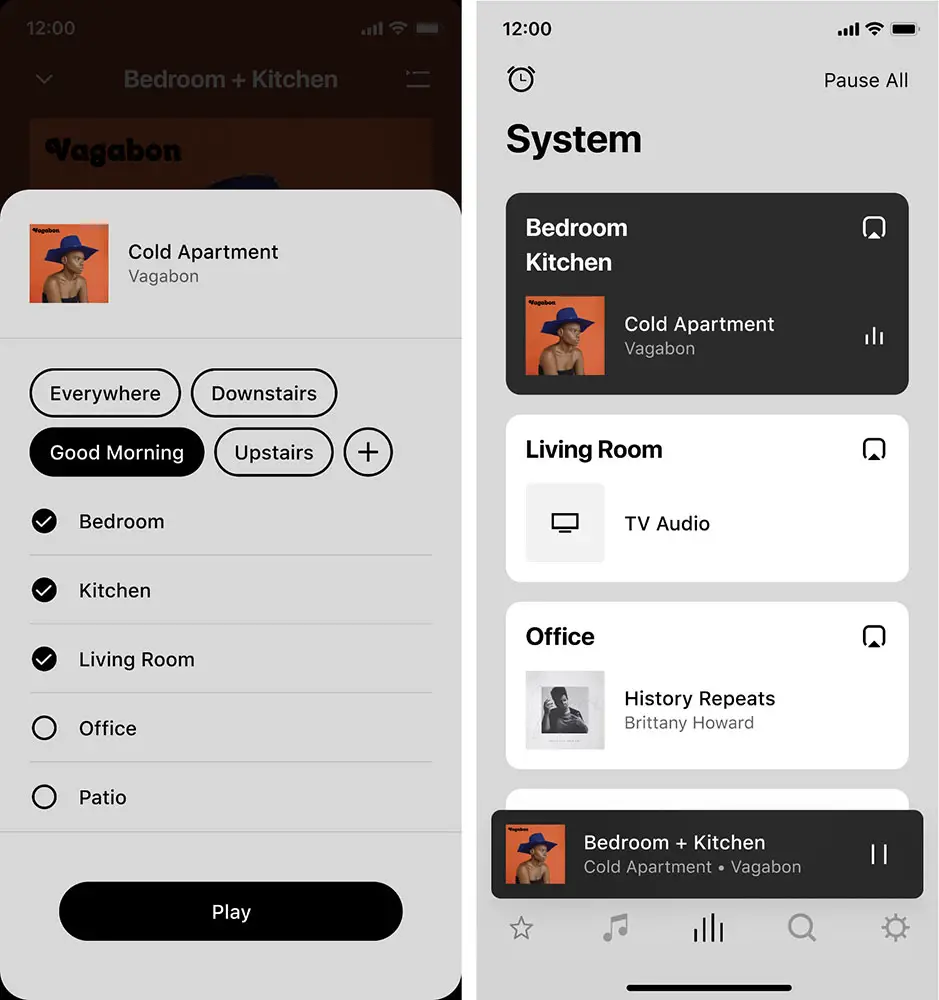 As for voice control Sonos has included both of them. There is Amazon Alexa and Google Assistant built-in to choose from but there is also the option to use Apple's Siri since the device also supports Airplay 2 but this is not built-in and you will have to use an Apple device. The Arc has far-field microphones in order to hear your voice even during very loud moments or if you are far away from the unit but there is a limit on how much these microphones can distinguish your voice. As with most soundbars that feature built-in microphones if you play sound extremely loud there is a chance that the voice assistant will not hear you correctly.
Sonos seems to be very adamant about not including a physical remote with their soundbars. The Beam didn't have one and the Arc follows the same route also. For those that don't like to use their phone it can be difficult to get used to it and we are of the opinion that Sonos should have included one. At least give the option to your consumers because as it is you are limiting your market slightly.
Extra Features and Services
Another area where the Sonos Arc is fairly similar to its smaller brother, the Beam, is in the extra features it comes with. Obviously the Arc has a few more settings mostly related to the added Dolby Atmos support but other than that the feature list is the same.
First of all in terms of audio support the Arc can playback PCM, Dolby Digital and Dolby Atmos tracks. What is missing once again is DTS and it's a real shame for a Dolby Atmos capable soundbar not to include it as there are some far more cheap releases that include both and to be honest in 2021 such a high profile device should not leave DTS out of the loop.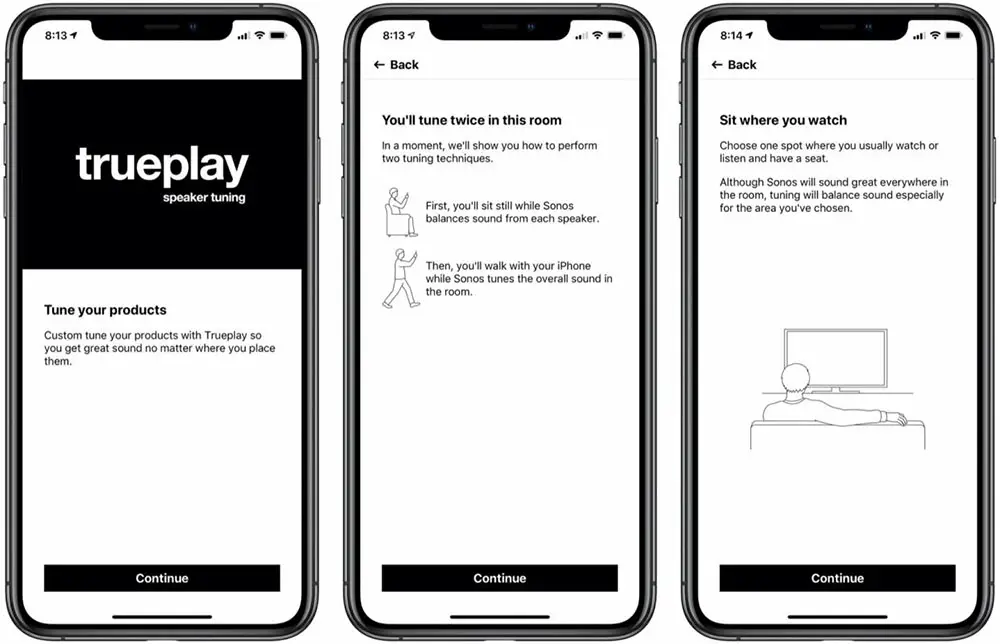 When it comes to audio settings, things are pretty light. We do get treble and bass adjustments in the EQ settings but unfortunately there is no full graphic EQ if you want to do some more precise calibration. The Arc keeps things simple and it shows. The latest firmware with number 13.1.2 has also added another feature that was initially missing and that is to be able to adjust the volume of the up-firing channels. This can be very handy in case you want to boost the Atmos effects especially if your ceiling is higher than usual which would have a detrimental effect on the Atmos effects.
As far as sound modes, things are pretty simple too. There is not a wide selection of modes to choose from depending the content as many other soundbars offer so basically what you hear is what you get. But there are a couple of special modes to use and these are a Speech Enhancement mode which boosts dialogue and a Night mode which balances changes in audio as the content is changing. There is also Sonos's Loudness feature which adds a bit of weight in the lower end and overall scale.
The Arc also comes with the room correction feature we saw in the Beam called Trueplay. But instead of using the built-in microphones it actually uses the microphone of your mobile device to take measurements across your room and calibrate the soundbar accordingly. Unfortunately the Trueplay system is only available in iOS and not Android. The reason for thing is not known and hopefully Sonos will bring this to Android also at some point.
With the Arc supporting Airplay 2 it means that you can create a multi-room environment through the app by connecting various Airplay devices together. Also with Airplay you can stream music to your Airplay speakers from various online streaming services through WiFi. And don't forget Siri that we mentioned above as it can also work with the Arc through the Airplay 2 app.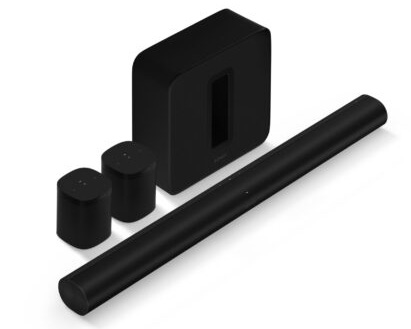 And since we talked about online services there are many you can use with the Sonos Arc as it supports big names like Spotify, Tidal, Apple Music, Amazon, Google Play and Deezer. You can even stream music stored in your phone or your network-connected hard drives and NAS servers giving you the freedom and flexibility to choose accordingly.
Lastly as with both of Sonos soundbars the Arc can be expanded to a full 7.1.2 channels system if you add to the ecosystem a pair of Sonos surround speakers and the Sonos sub. You can go with any combination you like and this really adds to the flexibility of the system. Either you want only the soundbar for 5.0.2 channels, add a couple of surrounds for 7.0.2 channels, a sub for 5.1.2 channels or all of them for getting a fully featured 7.1.2 channels surround experience. The choice is yours and this is really great as it allows you to manage your budget and requirements accordingly.
The Arc is not offering anything more than what we saw in the Beam. Yes obviously there is Atmos support and height volume adjustment but that's about it. Everything else remains the same and while it is not the most feature complete soundbar we have seen to this day Sonos made sure to include the most essential ones.
Initial Setup
In terms of connecting the soundbar things, once again, are not all that different from the Beam. The Arc is meant to be connected through its HDMI port to a TV that is capable of passing its audio signal through its ARC/eARC enabled HDMI. As such we connected the Arc to our TV and used a different HDMI port to connect our 4K UHD player to the TV itself. The soundbar is meant to always be the last part in your audio system's chain.

Now as we didn't have an Apple device we couldn't use the Trueplay room calibration system so all there was to it was the treble and bass sliders along with the height volume adjustment. There are no content specific sound modes and this may be something that many consumers may not like but it seems to be Sonos decision to provide an audio device without the need to fiddle with many sound settings.
And that's all. There is not anything else you need to do and the Arc setup can be finished in minutes. This is the real strength of both Sonos soundbars. Simplicity and ease of use. And the Arc seems to continue the trend.
Movies
For our first testing we decided to go with Godzilla vs Kong in 4K UHD as the Dolby Atmos audio track it comes with is a feast for the ears and can push any system to its limits. The film may not have been so great but its technical merits are undeniable. Keep in mind that in our tests we only test the basic unit without any additional speakers.
The first thing that immediately impressed us was how expansive the sound was at the front. We got a similar sense when we were reviewing the Beam also but here the effect was even more pronounced and to our face. Its longer size along with the side firing drivers did an excellent job at pushing the physical limits of the Arc towards the side walls. Also the amount of depth was impressive and with all the action happening on screen the Arc rendered everything wonderfully.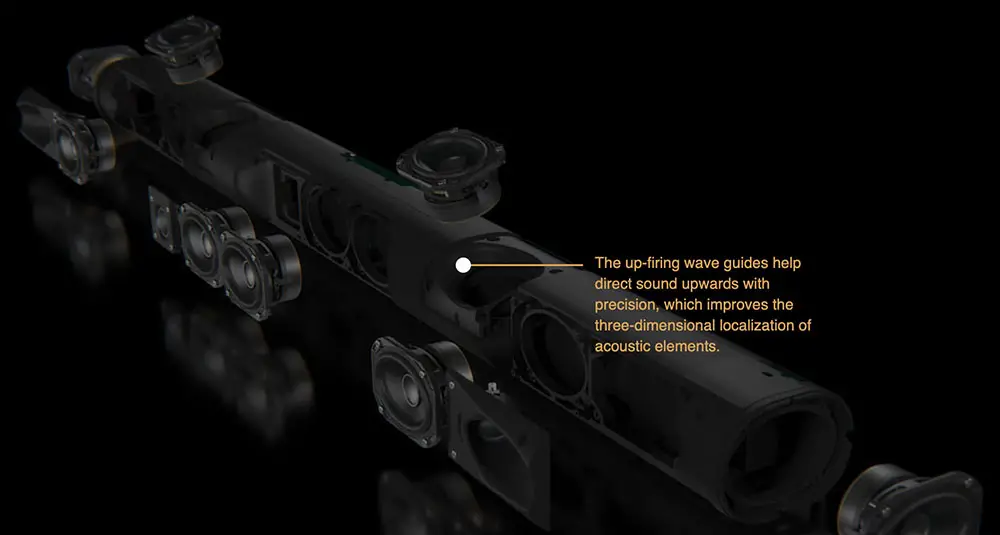 But where the Arc really made a difference compared to the Beam was with its Atmos effects. We did have to boost the height volume a bit to make the effect more pronounced but the top layer became more alive than before. Was the effect the same as in a true Atmos setup with ceiling speakers? No, the difference was more than evident. But that doesn't mean that it was not good for what it was. If your only option is a soundbar the bouncing effect these up-firing speakers offer is the next best thing and the Arc put them in good use.
In the above you can add the very clear and distinct dialogue that was kept front and center even with all the mayhem happening around. We had no problem hearing the actors but even if you have some trouble the Speech Enhancement feature could somewhat help with that. Panning effects were very pronounced and you could clearly hear sounds bouncing all over the place at the front.
As good as the front was surround activity was completely missing. Yes, we did get some activity towards the sides but behind us there was none and this was bound to happen with no surround speakers at hand. If you definitely need surround activity then you should definitely add a couple of Sonos One SL speakers and you will see your room suddenly come alive.
In terms of bass the Arc was good enough but we were not thrilled by it. It has certain prowess to it but for blockbusters like Godzilla vs Kong a subwoofer is necessary as without it these beasts feel less menacing and give the overall experience a very flat feeling. It really depends what you are looking for. If you don't care much about the low end then the Arc will do good enough by itself but the Sonos Sub can really elevate the whole experience.
For our second test we decided to go a different route and try out the new film The Tomorrow War streaming now in Amazon Prime. The movie has an amazing Dolby Atmos mix and during its combat scenes there is so much going on that really deserves to be testing material.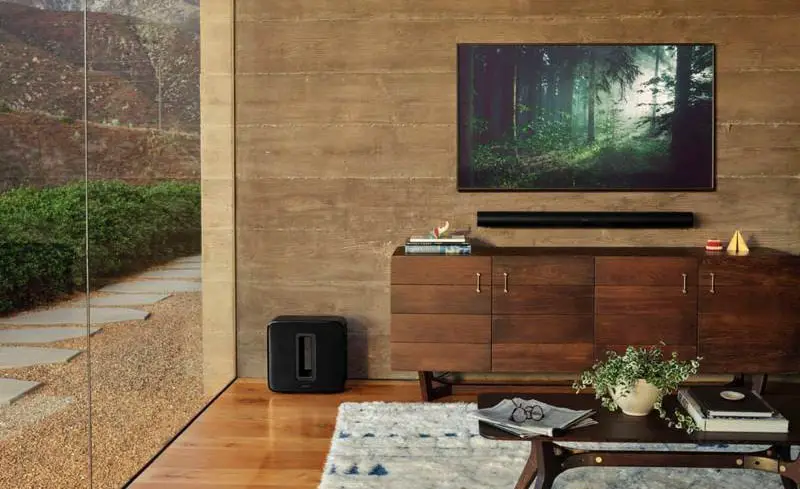 There is a bit more diversity in this film compared to Godzilla vs Kong where the motif was mostly the same. In the Tomorrow War there are scenes that play a lot with atmospherics, there are scenes that go loud with grand spaces and expansive sceneries while it also has more confined scenes that ask a bit more delicacy and control.
The Arc did a good job at taking advantage of its available hardware and really portrayed each scene with the accuracy it needed. The first act was not so demanding but the Arc used its center channel very well to reproduce the dialogue with exceptional clarity. In the second act where the future war is depicted is where the Arc is really pushed to its limits.
Again the front soundstage was were the Arc really excelled in. Good expansive sound both towards the side and height and with satisfying depth across the room. The Arc was very capable at rendering each sound from each exact location either it be in front, sides or above even if the top layer was not as high as you would expect. Panning effects had this certain wow factor and everything had pinpoint accuracy. There was not a single moment where the soundbar felt like loosing control of its elements.
Again surround activity was missing and the film really felt like it was missing a lot like this. But obviously not everyone can place surround speakers so what we got could be considered good enough for what you are getting. On the low end again the Arc tried to go low but deep bass was were the soundbar could not entirely push into and the end result didn't have the power required. During the war in the future for example certain scenes were lacking the necessary impact due to the Arc's inability to push the low end to a satisfying degree.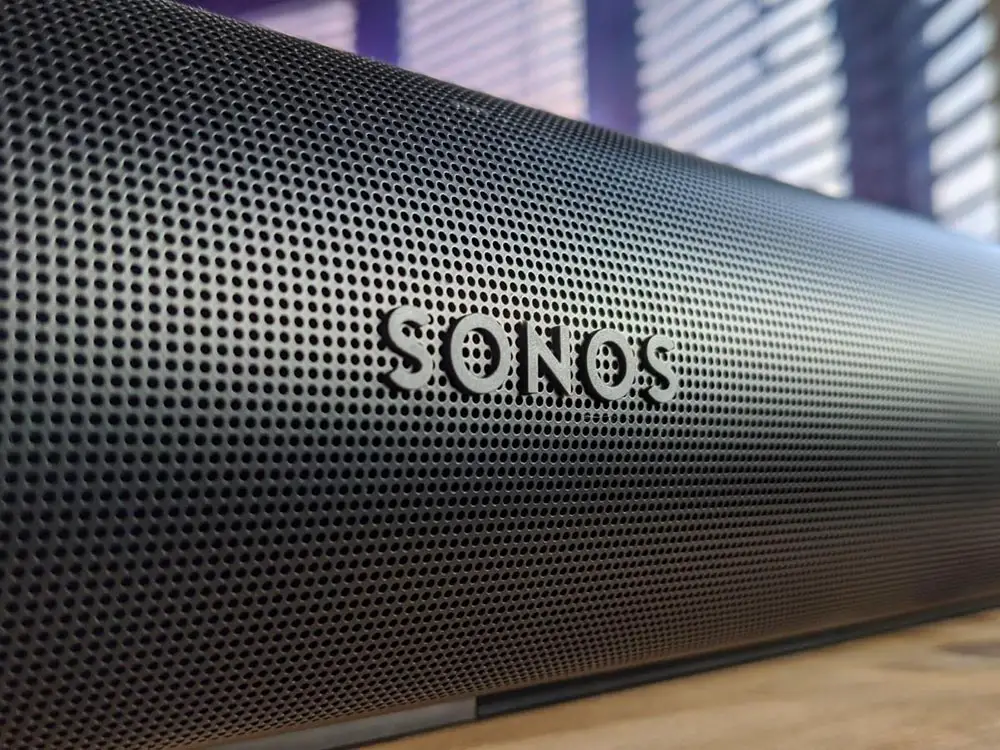 The Arc is an excellent soundbar for action oriented films. It has a very expansive front soundstage, good Atmos performance and very distinct dialogue. It looses a few points due to no surround action and slightly weak deep bass but overall for a single unit configuration it scores high among the competition.
Music
Unfortunately the Arc does not have either USB or Bluetooth streaming so the only way left is to use streaming through WiFi in order to test its music capabilities. It's the same as with the Beam and Sonos products certainly loose a few points due to this limitation.
When it comes to its music quality the Arc is definitely a unique experience. You see, usually when a soundbar with more than two channels playback music they can switch off the rest of the channels and allow for a pure stereo experience making music feel more focused and pronounced. This is not the case here as the Sonos Arc is constantly putting all its channels to use and as a result the music may feel less accurate but certainly more fun.
This is not the kind of device that aims for music accuracy. If you want that there are other options to choose from that feature dedicated music modes just for that purpose. Although we do like the stereo nature of music playback there was something in the Arc playing music that we do liked. It was a bit all over the place, a bit chaotic and certainly not what was meant to be with all its woofers active at once but if you are not a hardcore listener then you will find something to like to all this.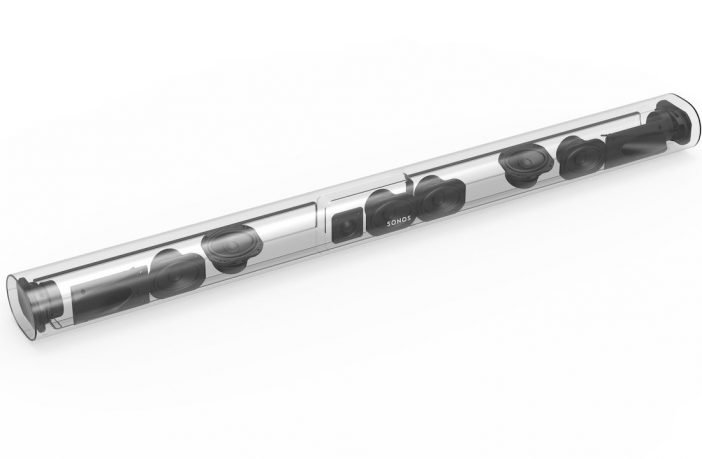 And while the music may not be as accurate as it could be at least the Arc did a great job at rendering the front sound wall with energy and vigor. The treble felt slightly bright at moments but without becoming too much bothering. Vocals were full of emotion as they traveled in out testing area while bass kept hitting a bottleneck especially in some demanding songs which could make the experience less inspiring in the most critical moments.
We would suggest that if you are not sure about the low end start with just the soundbar and if you see that it's not enough then decide to add the Sonos Sub that will really elevate the whole performance to another level.
Sound imaging was good but not as distinct and precise as we were hoping for. Panning stereo effects were nice and elevated the wow factor of the unit. Lastly we did push the volume to as much as we could handle and to be honest we did sense the Arc loosing some of its focus and stability there. Obviously the soundbar was not meant to be used near its max level but this is something that need to be mentioned.
No soundbar should be considered HiFi material and there is no reason to do so. These devices are meant for other things and not so much for reaching musical fidelity that is only possible with expensive dedicated music setups. As such the Arc can be described as a soundbar that aimed more in reproducing a fun and easy to hear music rather than go for accuracy. We definitely liked what we heard even if it was not the most accurate of musical sessions you could get. But if you are not very much looking for details there is certainly some appeal to it.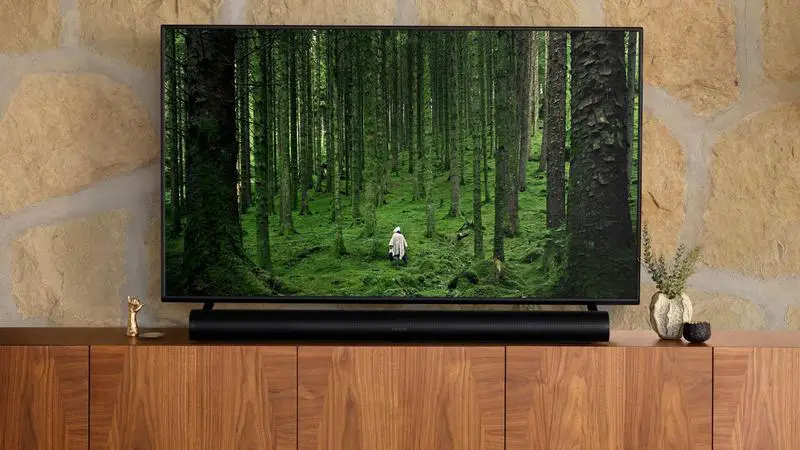 Final Thoughts
The Sonos Arc obviously belongs in a different category than what the Beam is but in a way it still feels like a true Sonos product with all the good and bad points this may bring. Sonos instead of trying to copy the competition seems to have their own way of thinking on how a soundbar should be and what features it should come with and you either love it or you don't.
The Arc may be more advanced compared to the Beam as we do get Dolby Atmos support this time but it still remains a relatively easy to setup and use device and this stems from the fact that there are not many settings for you to fiddle with. Everything is kept to a minimum and with only the absolute basics something that many will appreciate while others will stay clear of.
The Atmos effects were pretty good for a soundbar but obviously not as precise or distinct as in a fully capable Atmos system. The front soundstage was extremely satisfying with nice stereo imaging and good extension in both sides. Lastly the ability to expand the system to a 7.1.2 channels one will certainly find its audience.
On the downsides surround activity was missing completely and bass performance was so and so but both of these problems can be addressed with the right additions, something that will certainly increase the cost. No DTS support is unacceptable especially when dirty cheap models offer both Dolby and DTS nowadays. Also Sonos decision to keep the ports to a minimum find us in disagreement and while we do understand their mentality behind this we believe that consumers must have flexibility. Lastly the Sonos Arc is not cheap for a single soundbar solution which may make a few think twice.
In a way the Sonos Arc reminds us a lot of the Beam. The way Sonos thinks is very evident here and you either accept it and move on or look for something else. There are many good things to say about the Arc that we analyzed above. It has the performance, the simplicity and the features that many seek but a few missteps keep it from being a really great option.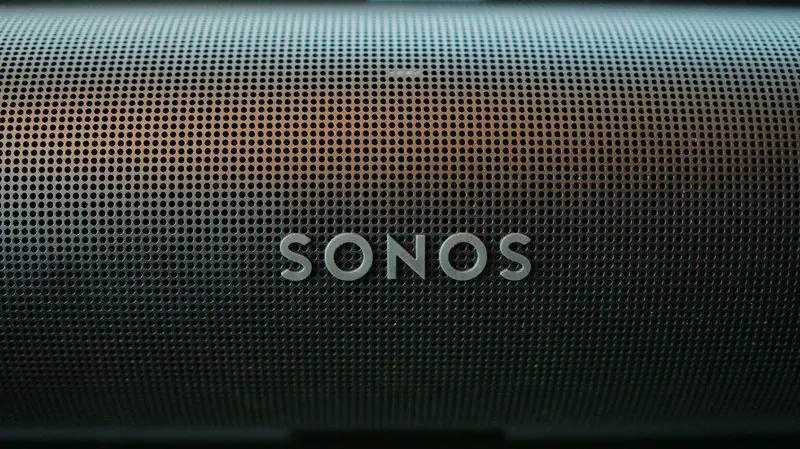 For more reviews you can check our dedicated Single Soundbar reviews list or even look at our Product Reviews Table where you can find the brand and specific product you are looking for.
Also don't lose the chance to subscribe to our Newsletter and gain exclusive privileges.
---
Cheapest Places to Buy :
---