Sony X800H / XH80
Design -

88%

Video Quality -

85%

Ports & Connectivity -

88%

OS, Apps and Features -

92%

Price / Quality -

92%
---
Cheapest Places to Buy :
---
Today we will be continuing our venture into the 2020 TVs from Sony as the last time we looked into their lowest offering for the year so this time we will take a step up and look at the next model in their lineup that tries to achieve a better balance between performance and price. In our Sony X800H review we will be looking at this low/medium tier TV which has a few notable differences compared to the X750H but many similarities also.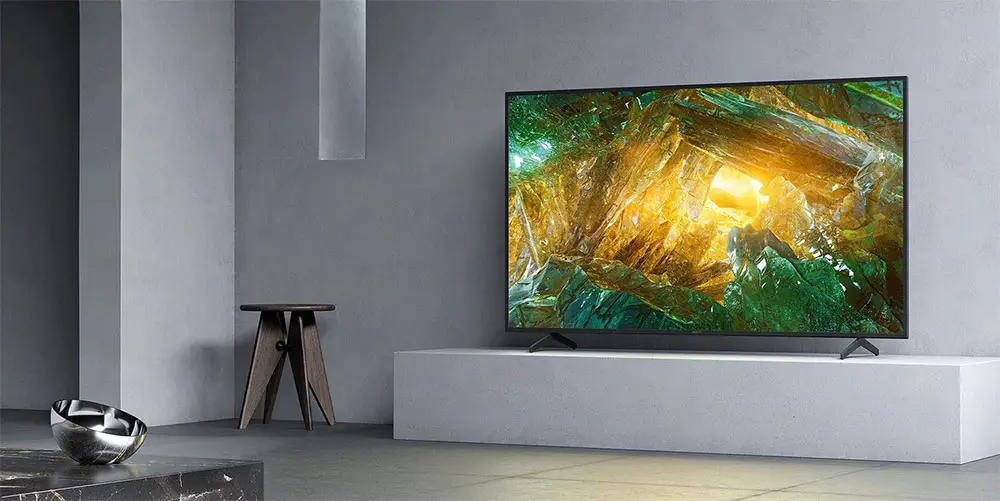 The X800H comes with certain features that were missing from the X750H and these include a better processor along with Dolby Atmos and Dolby Vision support. But except from Dolby technologies the X800H is also the lowest TV from Sony to comes with Airplay 2 and HomeKit support along with Apple TV so if any of the above mentioned features are important to you the X800H is the lowest model you will have to go with.
This model is being offered in 6 different sizes from 43″ up to 85″ and shows how much Sony is counting in these relatively low performing TVs as there is a huge market out there that are seeking for more budget friendly solutions. The X800H is the lowest TV that comes with the X1 4K HDR Processor, uses either Edge LED or Direct LED panels along with TRILUMINOS IPS panels depending on the size, supports Dolby Vision and Dolby Atmos as already mentioned, comes with Motionflow XR 240 for smoother motion, has a 2.0 channels audio system and is equipped with a fully featured Android TV 9.0 smart platform.
So without further delay let's see in more detail what we get here…
Design
With the X800H replacing last year's X800G many would believe that design wise these two would be fairly similar but Sony decided to make an overall change to its looks. Nothing major but the two TVs have very few things in common and it seems that they went ahead with a complete redesign for 2020. Overall the X800H is not bad looking, nothing that will make you go wow, but it is a fairly nice TV which is in line with its price so Sony hasn't surprised us here at all.
The TVs overall thickness was measured around 2.8″ (7.2 cm) making it slightly thinner than the X800G but in general we would describe it a bit thicker than what we would like and especially if you compare it to some extremely thin edge LED TVs. Having side looking ports does help in such an occasion as you will not have trouble using them at all with the TV wall mounted. The borders are ok for this price with them being neither very thick or thin and they protrude much less than what we had seen in the X750H.
The back side of the X800H is made completely out of plastic and to be honest there is nothing special there as we get a pretty standard and plain design. On the far right are the connection ports, on the far left the power connector and in the middle the VESA wall mount holes. The plastic shell has a very subtle textured surface that somewhat breaks the monotonous look but that's all there is to it.
The stand of the X800H is fairly different from the one used in the X800G and seems to be more close to the one we saw in the X750H. The design follows the fairly standard bench type style that offers the TV more stability but on the other hand you need a bigger furniture if you plan on placing it on one instead of the wall.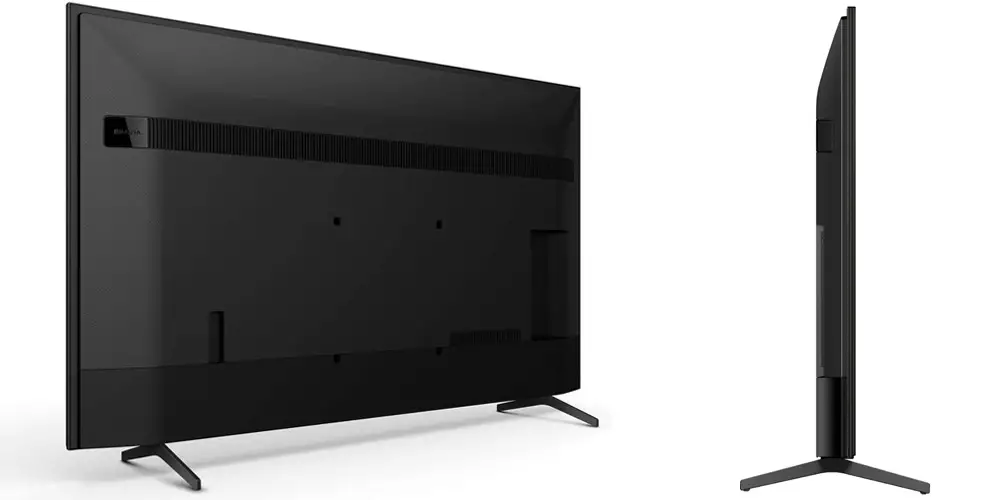 Also while in the X750H the legs seemed to be closer to each other here they are placed almost at the edges of the panel making the need for a bigger furniture a necessity. Lastly as far as cable management the X800H follows the X750H way as there are special clips that attach on the back of each leg in order to drive your cables through instead of having hollow legs like the X800G had.
When it comes to their remotes Sony was always playing catch up compared to Samsung and LG. And this was a major complaint we had as even many of their higher tier offerings were using atrocious and old style looking remotes which was unacceptable. Sony seems to have fixed that by redesigning the whole thing and at least now you will get a remote that looks far better and has a more premium feel compared to the cheap remotes we were getting before.
Featuring a grey metal texture the remote that comes with the X800H seem to be the same one we found in the X750H. The remote is definitely on the large side and has all the functions for smart TV functionality. Except from the usual numerical pad and navigation buttons you get two big dedicated buttons for Google Play and Netflix while there is also a Google Assistant button that can be used with the built-in microphone in order to issue your voice commands. But in order for that to work it needs to be paired to the TV through Bluetooth but in this case all other commands work without the need for line of sight.

All buttons have a nice feel to them and have certain distance from each other to avoid pressing the wrong one but unfortunately there is no backlight function that could greatly help in a low lit environment. In general the remote is an upgrade compared to the one we saw in last year's X800G so we take this as an improvement.
The TV is nice overall without looking fancy or premium in particular. The main material is plastic which was to be expected but it gains a few points for the redesigned remote that looks more nice and of better quality that the one we saw last year.
Video Quality
Processor technology used
Sony has been using three different processors for their 2020 TVs and the X800H is getting the middle tier one called X1 4K HDR Processor which has some differences compared to the less capable 4K Processor X1 we had seen previously in the X750H.
Let's see the different technologies that are included in this new chip. First of all we get Object-based HDR remaster with which the color in individual objects on screen is analyzed and the contrast adjusted, unlike most TVs where contrast is only adjusted along one black-to-white contrast curve. Because objects are remastered individually, this TV can reproduce greater depth, textures, and more real pictures.
There is also Super Bit Mapping 4K HDR which creates a smooth, natural picture as you watch with thousands of tones, shades, and gradations of light, without the "banding" that can occur on other TVs. 14-bit signal processing breaks up the solid bands of color, effectively smoothing out the gradation between shades displaying a 14-bit equivalent gradation, even from an 8-bit source, showing 64 times the color levels of a conventional display.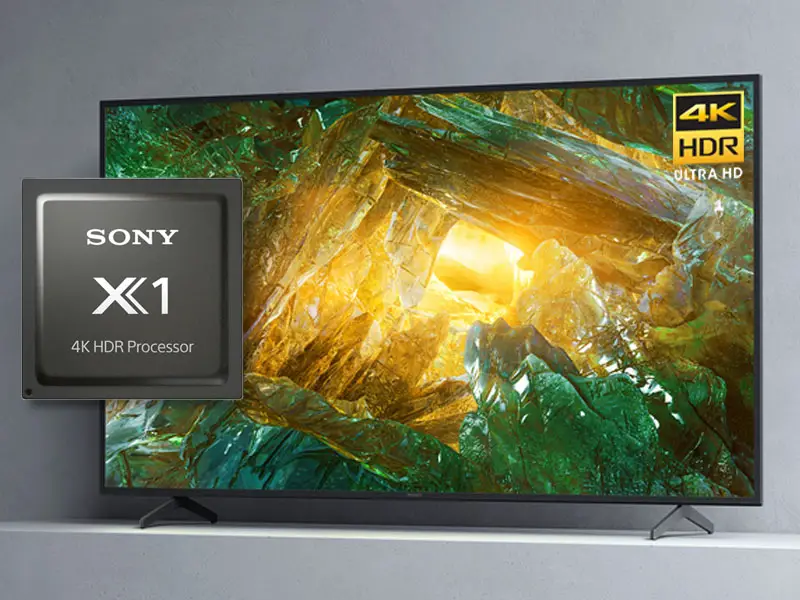 There is also Dynamic Contrast Enhancer which automatically adjusts contrast settings according to your environment in order to provide clearer and more defined colors.
And for last we left 4K X-Reality Pro. By using this picture processing technology the X800H is able to up-scale any kind of source content up to 4K with remarkable results. 4K X-Reality PRO is using a variety of noise reduction techniques to sharpen and refine images while patterns in images are compared with patterns stored in a unique database to find the best hue, saturation, and brightness for each pixel.
As we usually do in these test we tried various content in different qualities and resolutions in order to get a sense of the upscaling capabilities of this TV. The X800H did a really fine job with upscaling. We didn't notice any major artifacts or distortion due to the upscaling processing and everything came out nicely in 4K resolution. Obviously the original content quality is very important on how good the upscaling will work but overall very good results here.
Lighting technology used
It seems that for its lower tier models Sony has been following the same design decisions as far as the backlight technology used is concerned. As such we find the two smaller sizes, that is the 43″ and 49″, using an Edge LED system while for all the others they switch to a Direct LED system. We have seen the exact same configurations in the X750H and it seems that the X800H is no different. None of them have Local Dimming and instead use what Sony calls "Frame Dimming".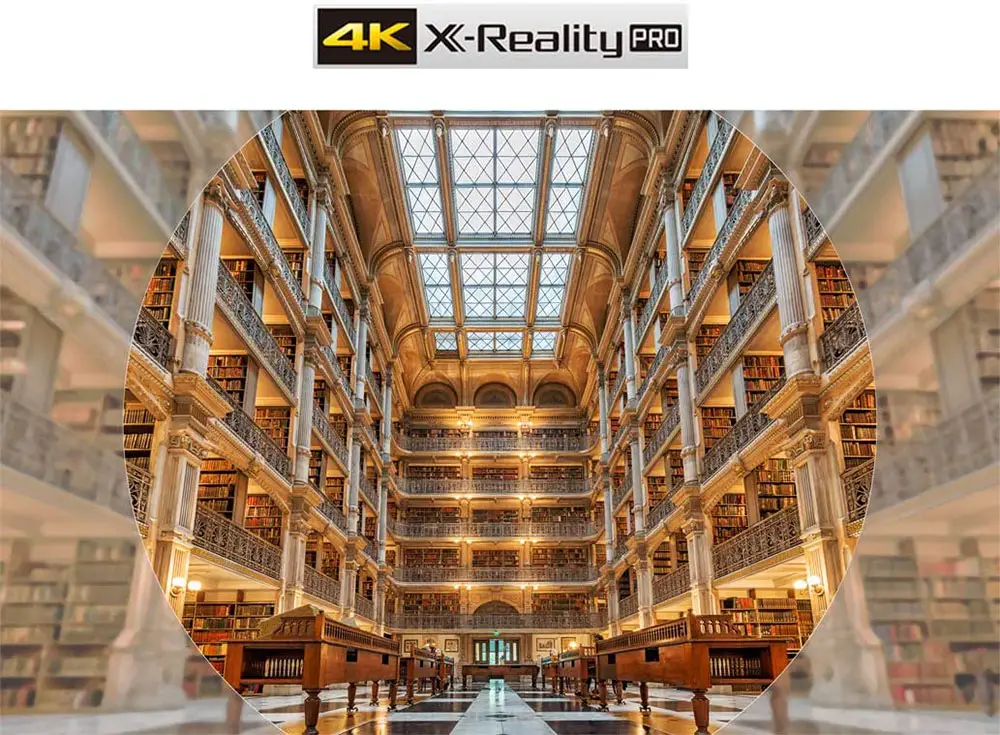 Having no Local Dimming certainly has a negative effect on the contrast ratio of the X800H and also affects its overall brightness output and light control over its panel. But in reality none of these low tier models feature Local Dimming so this didn't come as a surprise.
Brightness / Contrast
When it comes to a HDR capable TV one of the most important factors that determine how good it can perform is no other than its brightness output. Unfortunately one thing we have pointed out many times in the past is that many of these so called 4K HDR TVs that belong in the lower price categories don't have the necessary brightness to make HDR justice and thus create confusion among consumers in terms of real HDR capabilities and these half baked solutions. So we were curious how the X800H would perform in this matter.
Now as for the X800H our measurements showed that in the SDR brightness over a 10% window the TV gave us 467 nits which is pretty good for its class. Also keep in mind that SDR content doesn't have high brightness requirements so the number we got was more than adequate. On the HDR brightness test over a 10% window we got 555 nits of brightness which may not be very impressive but can be considered ok.
As for the settings from what we saw Cinema mode gave us the most accurate image with max brightness and Expert 2 color temperature. You can push the HDR brightness a bit higher by using HDR Vivid but you will have to trade that for slightly less accurate image. Obviously this is a tradeoff and in this price there is nothing better you can do than this. So in general we can say that the X800H did good in the brightness test and at least it didn't fail miserably like some other so called "HDR capable" TVs.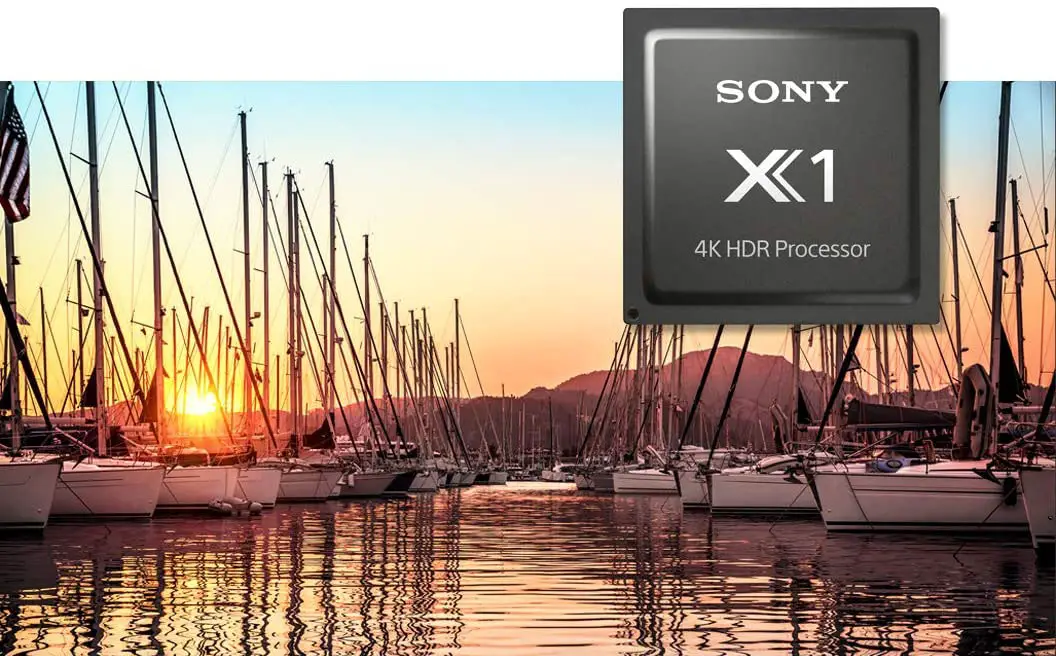 The X800H is using an IPS panel and this usually doesn't mean anything good when it comes to contrast ratio. As a result blacks tend to look more like dark greys and this is a characteristic that becomes more obvious if you are using the TV in a dark environment. If you add some ambient light in the room this problem will not show so much but in general this is a problem that affects all IPS TVs. Also keep in mind that there is no local dimming that could improve its overall contrast more.
The 85″ version is using a VA panel and although we haven't been able to confirm this ourselves if this is true then it will certainly have far better contrast ration than the other sizes.
Viewing angles
The X800H is using an IPS panel and this usually means good things when it comes to its viewing angles especially in comparison to TVs that come with VA panels. The X800H is not featuring any wide viewing angle technology that could potentially improve even further its performance in this regard but for an LCD TV they are very good. Not OLED good but no LCD TV can do that good even with some added layer that is used to improve this.
As for the X800H in particular we can say that images retained their quality up to about 40-45 degrees of angle which can be considered very good making this model ideal for family rooms where many people will be watching from different angles. Anything more than 45 degrees and the overall quality starts to degrade a lot. But to be honest anything more than that will make viewing rather difficult to begin with so this shouldn't be a problem at all.
One small note here, as we already mentioned above, it seems that the 85″ version of the X800H is using a VA panel instead of an IPS one and this means that viewing angle will suffer greatly in this size. Just keep this in mind in you are considering this size and want to use it in a family room.
HDR support
Sony has been very consistent in the HDR arena in 2020 as almost all of their models offer support for Dolby Vision with the only exception being the X750H. So in essence the X800H is the lowest you can go if Dolby Vision is of utmost importance to you. Sony seems to remain for one more year firmly behind the Dolby Vision bandwagon and we would be surprised to see this changing any time soon.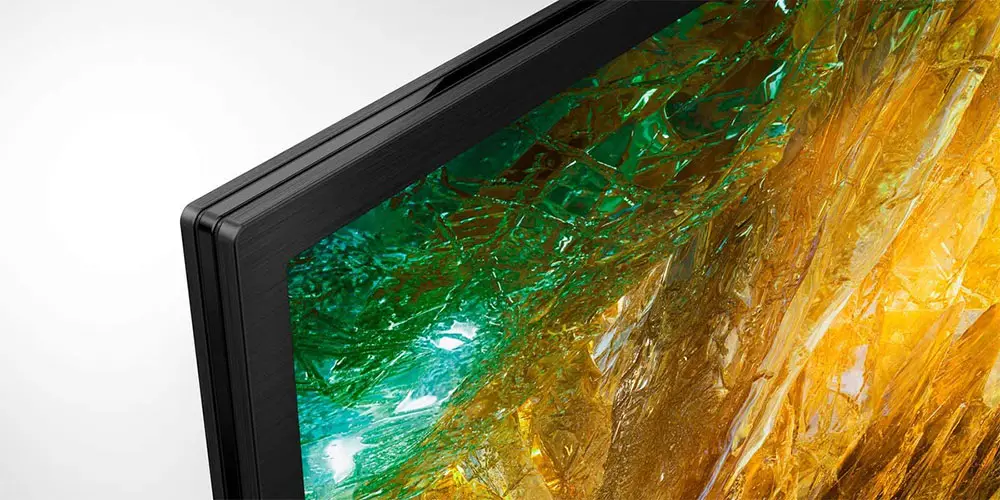 As such the X800H comes with the standard trio of HDR protocols that include the basic HDR10 which is required for 4K UHD playback, HLG that is used in broadcasting and lastly the more advanced Dolby Vision that uses dynamic metadata and offers the best quality from the three available. Sony does not support HDR10+ and from their claims they prefer to focus on the other HDR protocols available without a clear reasoning why they stay clear of Samsung's solution.
Color coverage
The X800H comes with wide color gamut support which is one of the fundamental requirements for HDR content viewing as it can make the colors look more vivid and lifelike. The X800H is a small step up from the X750H we had seen previously so it includes all the same technologies that allow it to achieve such a wide color spectrum. One of these technologies is what Sony calls a TRILUMINOS display which is a technology that the TV uses in order to display a wider color palette and more natural shades and hues.
Also with the X800H we find another image technology that Sony calls "Precision Color Mapping". This goes beyond conventional color enhancement, optimizing colors individually in real time. It drives the maximum performance of the display and controls the representation of every color perfectly in order to provide the best image result possible.
As for what the X800H can do specifically we measured a 90% coverage in the DCI-P3 color space which is great and is almost the same as what we had measured in our X750H testing. On the more wide REC.2020 color space we got a coverage of 68% which seems slightly improved over the X750H which can be considered pretty good for its category. It's not the highest numbers we have seen but for the price category of the X800H our findings can be considered satisfying.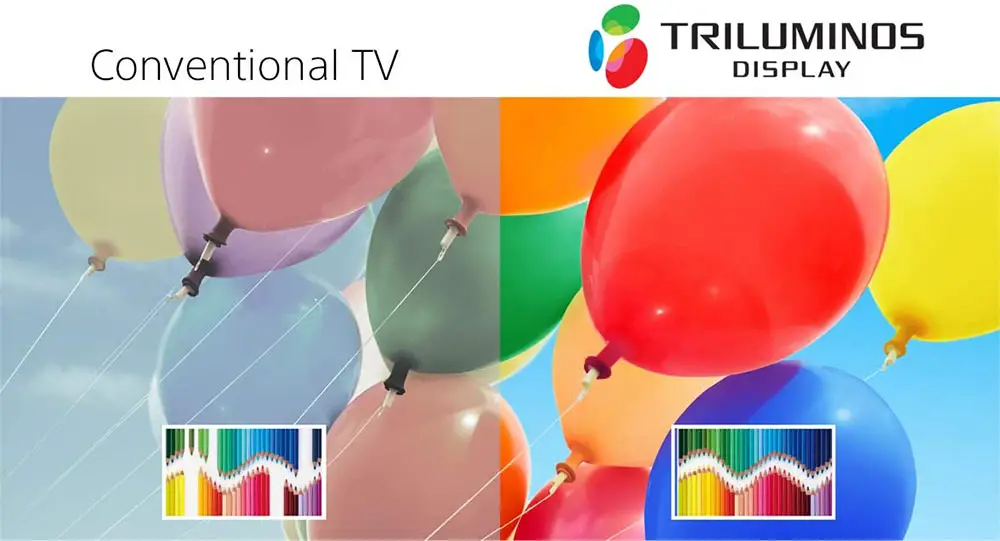 Motion performance
In terms of motion performance Sony was always on top of their game, offering very solid performance among most of their releases. The X800H is very similar to the X750H as it is using a 60Hz panel (or 50Hz depending on your region) so nothing out of the ordinary for this kind of category. The TV is using Sony's Motionflow XR 240 technology which is Sony's take on smoothing out the motion of the screen.
You have the option to use either the standard motion interpolation system or use the Black Frame Insertion (BFI) interpolation that is adding black frames in between individual frames and can potentially smooth out motion. BFI can be enabled by turning Clearness to max if you use the Custom setting in the MotionFlow menu. BFI did help with slightly smoothing the motion but there was some image duplication which slightly degraded the image quality overall. Duplication was not as major as we had seen in the X750H but it was still obvious and don't forget that BFI has also a negative effect on brightness while also making flickering more obvious.
Lastly we should mention that the X800H does not support any kind of VRR technologies either HDMI Forum VRR, FreeSync or G-Sync. So if any of these are really important to you then you will have to look at a higher category than this.
Keeping in mind that we are in the low/middle tier category the X800H did not either impress or disappoint us. Could it do better? Yes it could and we always expect more from Sony in this regard but looking at the whole picture we would say that motion results were adequate without being impressive.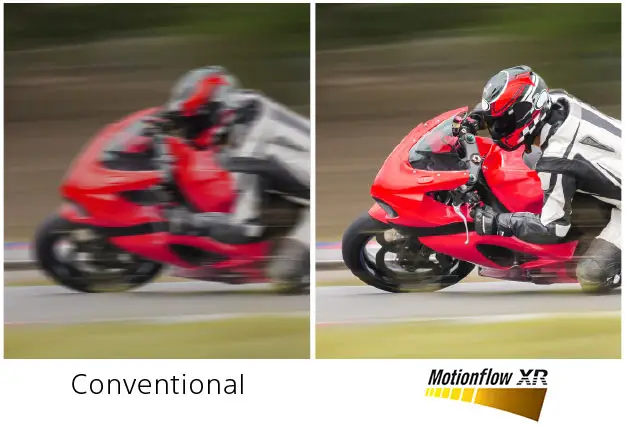 Input lag
Having already tested the X750H with its low input lag we were hoping that the X800H would give us some similar numbers. And in this we were not disappointed. With the Game mode enabled the X800H gave us a very nice 11.1 ms which is in line with what we expected and even slightly better than the X750H making this an excellent gaming TV.
This input lag was pretty consistent in both 1080p and 4K resolutions in case you were wondering  while on the other hand if you turn Game mode off the input lag will spike to 124.6 ms which is still good for casual players but obviously inadequate for serious gaming. One more thing that we should mention is that the X800H is not supporting Auto Low Latency Mode (ALLM) which is a shame really as it could greatly help with the new consoles but for this you will have to aim for a higher model.
Before we close this section of our review we connected our PS4 for a few laps with F1 2019. With the Game mode enabled reaction time was amazing as we didn't notice the slightest of delays. Commands were registering instantly and all our reactions would show immediately on screen with the press of a button. If you are either a serious or casual gamer the X800H is an ideal relatively low cost TV to get and only if you absolutely need any of the VRR or ALLM technologies you should look for a more expensive model.
Image quality impressions
Closing this part of our review what we can say is that the X800H behaves exactly as you would expect from a TV of this category meaning that it has some strengths but also some major weaknesses and while it is an obvious step up from the bottom end X750H it is still missing a lot of the advanced features we find in the higher end models.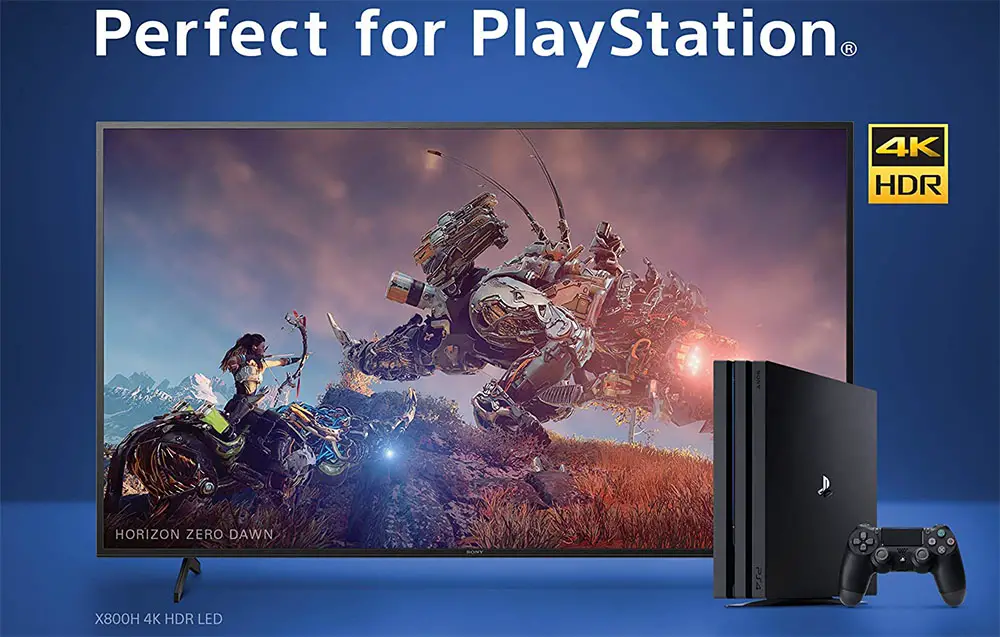 The TV can display very sharp 4K images while its upscaling capabilities left us with very good impressions. By using an IPS panel (except from the 85″ size) we get very good viewing angles ideal for family use, it has pretty solid brightness performance both in SDR and HDR content even if it is not the most impressive we have seen, good color coverage by using a TRILUMINOS display while it's extremely low input lag makes this excellent for gaming.
On the other hand contrast ratio is not very good as blacks look more like dark greys and there is no local dimming feature that could somewhat improve on this. Also motion performance although not bad it could have been better and the Black Frame Insertion (BFI) feature is not working as good as it should. Lastly the TV is missing all of the new HDMI features like ALLM, VRR and HFR which could greatly benefit it with the arrival of the new gaming consoles.
Audio Quality
Next is our audio testing and here things are not very different in terms of the hardware used as the X800H is using a standard 2.o channels audio system with 20 watts of total power. But what Sony has done here is that by using a bass reflex system along with their X-balanced speakers, as they call them, they have tried to improve the overall output without changing much in terms of the audio setup being used.
This X-balanced speaker is basically is specially shaped driver in order to provide the best audio result possible for the slimline factor of the TV. Obviously going for a round driver would have a negative effect on the overall TV thickness while an oval driver compromises sound quality. The specially shaped X-balanced driver combines the best of both worlds, at least according to Sony.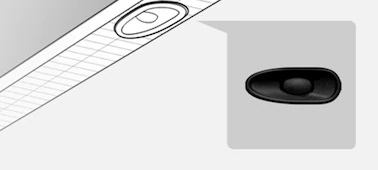 And to be honest the sound of the X800H is pretty good for casual viewing. Dialogue was very clear and distinct and for mixed use it can do its job just fine. The TV can go pretty loud without any major distortion and everything felt pretty good for broadcasting, sports and shows.
The TV is the first in the lineup to offer Dolby Atmos support along with Dolby Audio and DTS. But to be honest here the X800H doesn't have what it takes to faithfully reproduce Dolby Atmos. All action is firmly positioned at the front, there is no major overhead activity while surround effects were completely missing. It's a bit of a paradox to have TVs that support Dolby Atmos but don't have the hardware required to perform accordingly and this is a major fault of marketing. It's nice to have a big Dolby Atmos sticker to promote your model but it should at least be able to give you what this advanced audio format can do.
Overall the TV will do just fine for casual use. It's clear, it's loud and we cannot complain much for its price. But if you want to get any kind of audio immersion in your movies then at least get a soundbar or a full surround system for that matter.
Ports and Connectivity
All connection ports are grouped together in a special inset on the right side of the back panel. All of the ports are looking sideways and this definitely helps in case you want to wall mount the TV as the ports will be free to use.
Going from top to bottom we get two USB ports for connecting external storage or powering various devices, a digital optical audio output for connecting older equipment that does not support HDMI connections, an analogue stereo audio output for headphones, a composite video input, four HDMI ports for connecting all your devices, an Ethernet port for wired connection to your network, an RS-232C port for control, an IR input and the usual antenna/cable connector.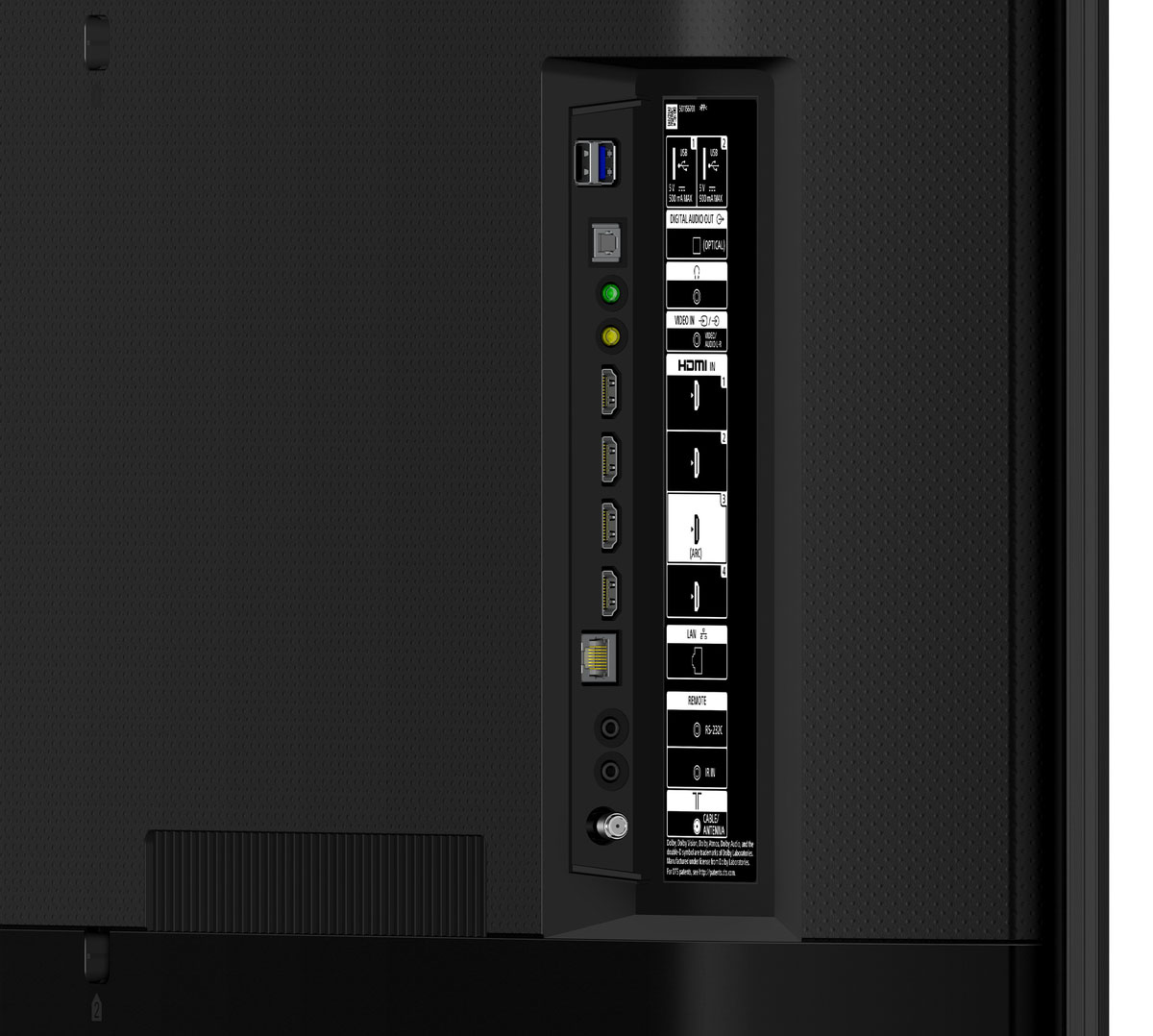 What really surprised us was to find a USB 3.0 port. Usually manufacturers don't seem very fond of using the newer USB ports and rely mostly on the archaic 2.0 version even for many of their top premium models so seeing the X800H, which can be considered a medium/lower tier model, getting one USB 3.0 is definitely a right move.
Also another thing to mention is that all HDMI ports are the older 2.0b variant. The X800H does not support HDMI 2.1 at all so don't get your hopes up for that as you will have to go for the higher X900H if you absolutely need this. But the X800H is also missing eARC support and instead we have to rely to the older ARC functionality which is only capable of passing through the older Dolby Digital and DTS signals. No HD variants here.
In terms of wireless capabilities things are pretty much similar to the other Sony releases so the X800H comes with built-in WiFi (802.11ac) along with Bluetooth v4.2. We would like to see the newer Bluetooth 5.0 but no luck this year from Sony.
In general we are pretty happy with what is offered in the X800H and more or less it has what you would expect to find here. The USB 3.0 is a pleasant surprise but on the other hand the missing eARC is a bit disappointing. Everything else seems to be the standard for its price.
OS, Apps and Features
As far as its smart TV functionality Sony has stayed behind the Android platform for many years and continues to do so. So with the new 2020 releases we have reached Android TV 9.0 which is the best and most stable version so far and has really come closer in terms of usability and functionality to its main competitors, Samsung's Tizen and LGs webOS. Sony seems to offer the full Android TV 9.0 to almost all their 2020 releases with the only exception the bottom tier X750H which we had analyzed in our review. So when it comes to the UI and smart functionality experience Sony offers the same across the board.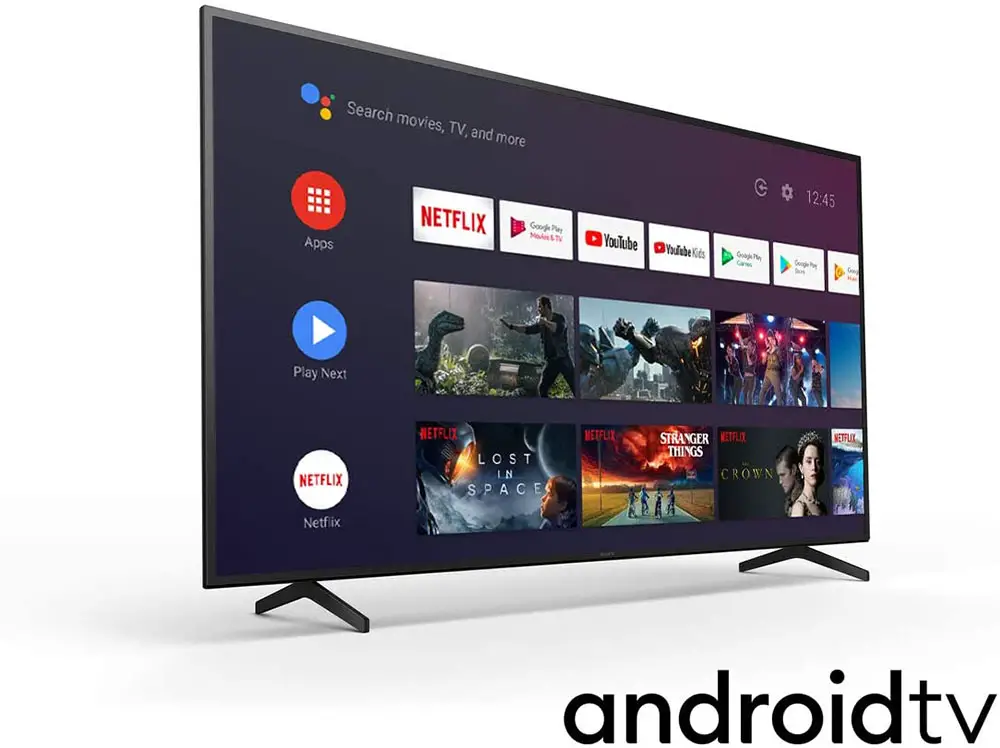 Android TV 9.0 hasn't changed much compared to last year but there are subtle improvements and updates. So if you have used any of the last Android TV versions you know more or less what to expect. In the latest Android TV 9.0 version we could not be more happy with how smooth and lag free our experience was. Everything run fast and we didn't experienced any unusual bugs during our testing. Opening and closing the various apps was very fast and will not keep you waiting at all.
Unlike webOS and Tizen the Android TV platform takes the whole screen when you enter its home screen and you get various selections on the top and left of the screen. Customization is also possible in certain parts of the layout that could help you organize various tiles and icons to your preference.
If there is one thing that Android has in abundance that is definitely the huge support from developers. Through the included Google Play you can find literally thousands of apps that you can download and use except from the pre-installed ones. There is so much content available that you will definitely find the ones you are looking for and the list goes on and on.
Some of the most big names are all accounted for including Google Play TV & Movies, Disney+, Netflix, Amazon Video, Sling TV, Hulu and Youtube as well as Pandora, Tidal, Google Play Music, Spotify or iHeartRadio. As always some of them are region dependent so make sure the ones you are interested in are working in your area. Lastly certain apps like Netflix and Youtube support playback for both 4K and HDR content for those interested in it.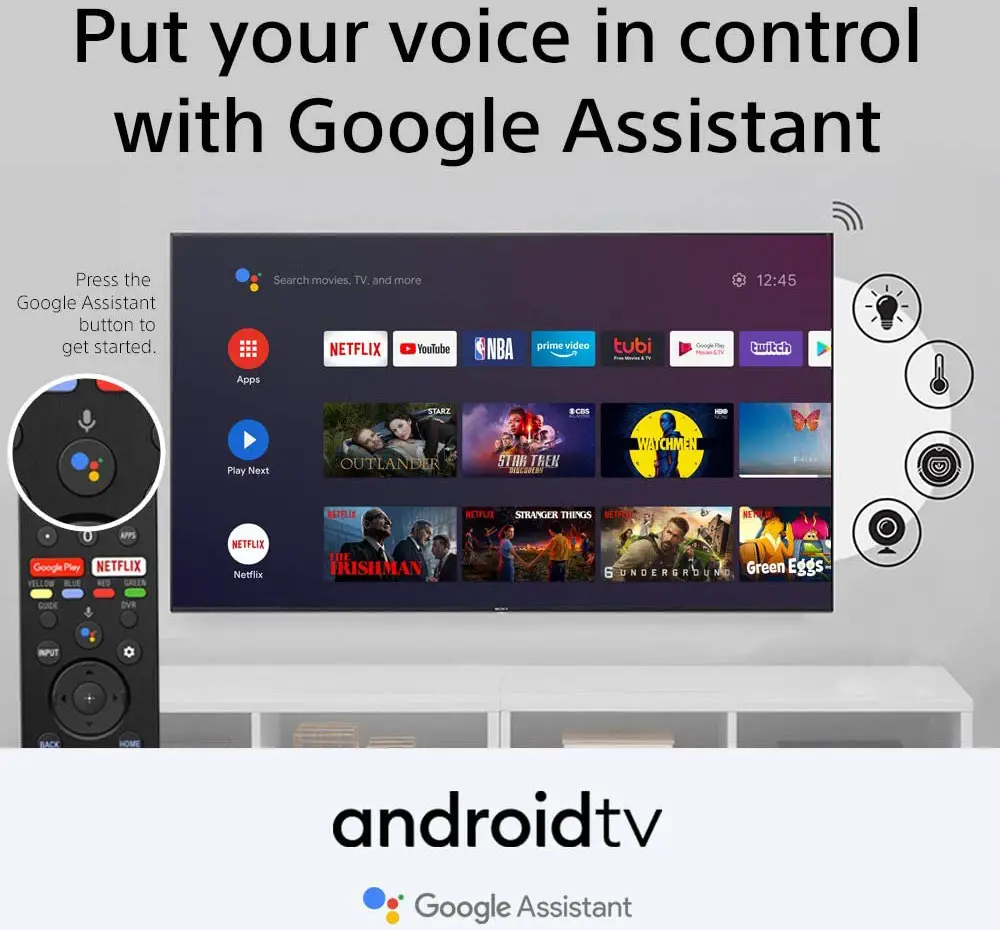 Chromecast is also available here and it gives you the ability to stream content from other Chromecast enabled devices like mobile phones and tablets directly to the TV. Voice control is also present but it seems that it is a bit limited compared to other competing models. By that we mean that although you can use the remote's built-in microphone to give commands to Google Assistant for Amazon Alexa you will need an external Alexa enabled device to work. Additionally there is also Sony's Voice Search available.
We have seen the same thing in some other Sony TVs also like the X800G and probably has to do with the fact that is using Google's Android system and thus having Alexa built-in was not possible. With voice control you can issue various commands to the TV but functionality extends far beyond that as you can control any smart devices you have in your house also.
There is also a built-in media player available that you can use to playback various video and audio content from an external storage connected to the USB ports. Support is pretty good for a built-in player and compared to the competition we can admit that it will be able to play more files in comparison but in general don't expect it to replace your dedicated media player box if you use one. If there is a file that is not following the usual standards it will not play it something that a dedicated player might will. But the files that do play didn't reveal any playback problems like lagging or skipping. Everything was smooth and trouble free.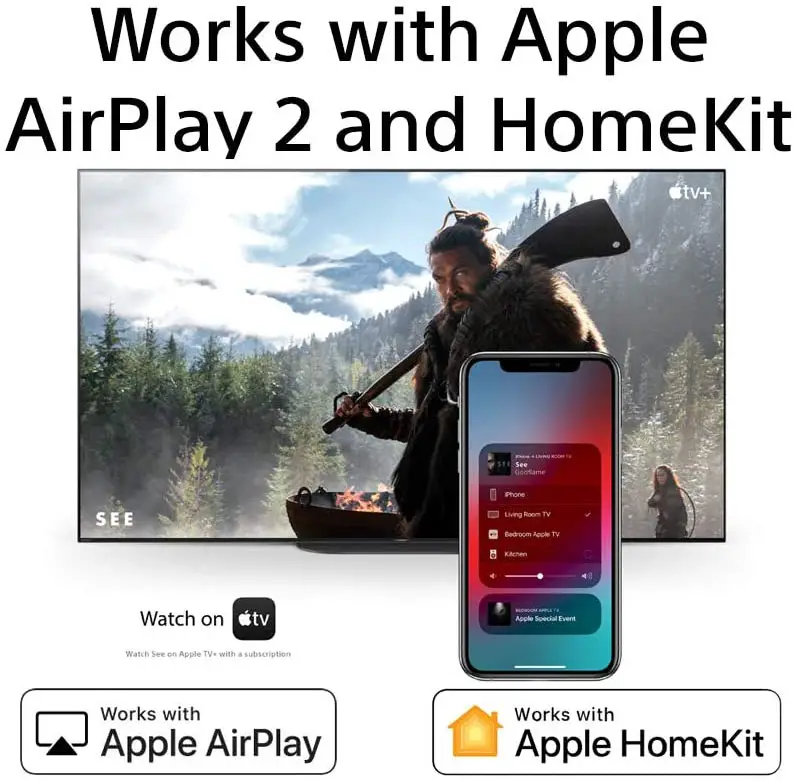 One feature that is worth mentioning, and was missing from the X750H, is support for both Apple Airplay 2 and HomeKit. With Airplay 2 you can stream content from other Apple devices on your TV while HomeKit lets you control certain aspects of the TV through your mobile device. Also except from those two the X800H is also getting Apple TV which is Apple's online streaming service that was also missing in action in the X750H. So in case you favor Apple's products the X800H will certainly cover you in this respect and it's the cheapest Sony TV in 2020 that gets these.
We also need to mention that there is no official app support for controlling the TV. If you want to control the X800H using your mobile device you can use the Android TV app made by Google that supports many of Sony's TV the last few years. It's nothing major but can be a nice alternative to the included remote if you want to have more options.
One last thing that we need to talk about is that the X800H is Calman Ready. To address color variations from the production process, this TV is ready to use Portrait Displays' high-performance Calman auto-calibration software. This allows an unprecedented level of calibration and the ability to fine-tune adjustments simply not possible through conventional picture settings. It delivers high-fidelity color reproduction that's true to the original TV signal, and can even adapt to the subtlest changes in color that may occur over time.
Getting the full Android TV functionality makes the X800H really a feature complete TV. In terms of pure smart TV and online streaming options there is an abundance of choices and in this regard the Android platform does not disappoint. It is fast, smooth and has so many options that will keep even the most demanding users happy.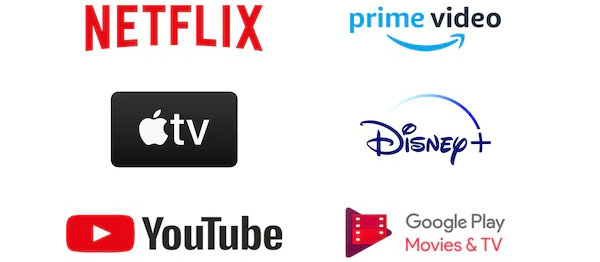 Final Thoughts
The X800H sits in a very comfortable position as it manages to combine low price with good characteristics and we are sure that many consumers will turn into this category for their viewing pleasure.
The TV has many good things to go with. Its 4K performance was great with very sharp images while its upscaling capabilities were pretty high overall. Brightness was good enough for both SDR and HDR material while color coverage was also good for its category. Viewing angles were excellent for a LED TV making this one ideal for family use while its low input lag makes it also an excellent gaming TV. There is also support for Dolby Vision and Dolby Atmos and if you absolutely want these then the X800H is the lowest you can go to have them. If you add to these the great Android TV 9.0 and the nice redesigned remote the price of the X800H looks really tempting.
On the downsides contrast ratio is so and so as with all IPS panels and there is no local dimming that could help to improve this overall. Motion performance was ok but the TV has certain problems with its Black Frame Insertion (BFI) feature so it looses a few points there. Also its audio system is the standard affair and for a TV that supposedly supports Dolby Atmos it cannot give you any sense of surround or overhead action. The TV is missing any kind of next generation HDMI features like ALLM, VRR or HFR and lastly there is no HDR10+ and there is little hope to see it being supported in the future.
Closing we can call the X800H the perfect good performing, casual consumer TV. It really has what it takes to be an all around performer either for family or gaming use and it has enough merits to be used for movies and in a home theater in general. So if you are looking for a good TV that can perform good overall but without going overboard with the price the Sony X800H fits the bill perfectly.
For more reviews you can check our dedicated 4K LED LCD TV reviews list or even look at our Product Reviews Table where you can find the brand and specific product you are looking for.
Also don't lose the chance to subscribe to our Newsletter and gain exclusive privileges.
---
---
Cheapest Places to Buy :
---
Sony X800H / XH80 Specifications