Sony X800G (US) – XG80 (Europe)
OS, Apps and Features
8.8/10
Pros
Great color coverage
Solid motion performance
Very good viewing angles
Excellent price
Cons
HDR brightness is average
No Dolby Vision or HDR10+
Sound performance is weak
Mediocre contrast ratio
---
Cheapest Places to Buy :
---
Continuing this week we will be reviewing another entry level TV but this time from Sony. It seems there is a lot of attention on budget friendly 4K TVs as we all like to have the latest and greatest model for our home entertainment but the cost most of the times is beyond reach for most consumers. As such the low entry segment seems to get a large portion of the consumer pie making competition even more fierce between the main manufacturers.
Last week we reviewed the Samsung RU7100 which is the lower priced model that is released in the US market while also being available in Europe so today in our Sony X800G review we will test the Japanese manufacturer's offering in order to determine if it can stand in equal terms against the other players in the market in this respected category.
The X800G, or XG80 if you prefer for Europe, comes in 5 different sizes which shows that Sony is heavily supporting this model, it comes with either an Edge-lit panel for the 43 and 49 inches or a Direct-lit panel for the rest, uses an X-reality Pro processor, comes only with HDR10 and HLG support and uses Android 7 with many features like Chromecast, Google play store, support for a great deal of streaming services as well as Amazon Alexa and Google Assistant voice control. We should also mention that Sony has upgraded Android to version 8 Oreo that improves it's overall smart functionality greatly. But are all these enough to keep the X800G competitive? Let's find out.
Design
When we first looked upon the X800G it reminded us very much last year's X750F and after a second check the TV indeed looks almost identical. In fact the only change we could manage to find was on the texture of the stand with the X750F having a metallic look for their plastic stands while this year's X800G comes with a dark grey tone to match the color of the main body.
With a thickness of around 3.15″ (8.0 cm) the TV will stand out a bit more than what we would like if it is wall mounted but it's not so much to be bothersome or bad looking. The borders are neither thin or thick and are made out of plastic with the general look of the TV being neither good nor bad. We would call it most uninteresting and this was to be expected as the low price is not leaving much room for anything fancy.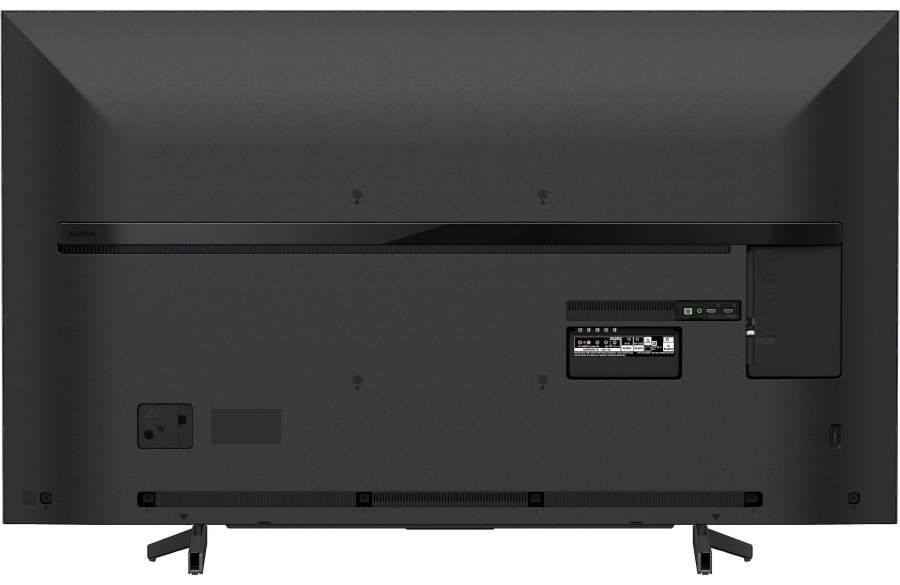 The back of the X800G seems to be like for like with last year's X750F and we get a mixture of plastic and metal panels while a single black gloss line in the middle brakes a bit the monotony of an otherwise plain looking back side. All connections are located on the right back side with three groups of connectors being next to each other with one of them looking sideways, one backwards and one downwards.
The stand that is being used in the X800G is the usual bench type that covers almost the entire length of the unit making placement on small furniture a bit problematic. So if you have a small table make sure that it's long enough for the legs to stand firmly. Wobble is much less than what we usually get with a Y-shaped central stand but there is still some especially for the larger sizes but nothing excessive to run the risk of falling. The included stands also help with cable management as their backs are hollow allowing for the cables to pass through them in order to keep them as much tidy as possible.
But similarities between the X800G and the X750F don't end here as the remote we get is also the same one we have seen in many older as well as lower tier Sony models. The remote needs direct line of sight for commands to register but also uses Bluetooth for the voice commands. Now why Sony didn't go full Bluetooth is beyond us as it is so much easier than having to point this thing all the time to the TV. As for it's looks and functionality we cannot say that it offers anything special as Sony has got us used to have simple looking remotes and although the higher tier models do get a new remote this year this is not the case with the X800G.
At the top we get three big circular buttons for input selection, voice control and power with a numerical pad under it. Two dedicated buttons for Netflix and Google Play are below with four smart selection buttons following. In the middle we get the usual navigation buttons in a circular design with two big buttons for volume and channels control. Finishing on the bottom we find the usual playback buttons. We are neither excited nor disappointed by the remote. It's the kind of remote that gets the job done and that's it.

In total the build quality of the X800G is rather good with the main body of the TV showing that Sony is paying attention to even their cheaper models while the remote is adequate for the job but in no way it can reach the functionality and quality of the smart remotes we get from Samsung or LG. But if you put everything together in this price the impressions are more positive than negative.
Video Quality
Processor technology used
With the last model to get the simple X1 processor being the X850G every model below that including the X800G that we are reviewing here gets a further reduction in the silicon being used. As such the X800G is the only US market released model that doesn't have any version of the X1 processor either it be the simple X1 or the newer and improved Extreme or Ultimate versions.
What we do get in the X800G is called X-Reality Pro which essentially is a kind of upscaler that uses a series of steps that include image analysis, noise reduction and reality creation in order to show an image in the X800G's higher resolution panel. By using an intelligent database and complex algorithms the processor adjusts various aspects of the image like brightness, contrast, colors, saturation and noise levels in order to provide a better looking result.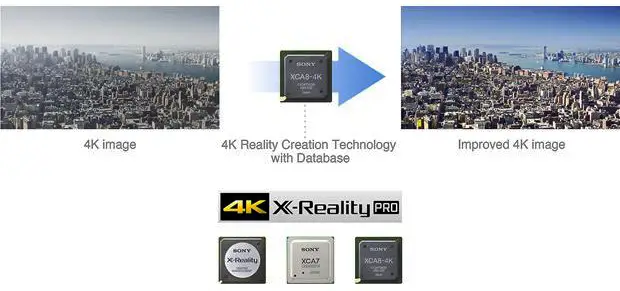 The end result may be good when it comes to SD to 4K resolution upscaling but it certainly lacks when it is compared to the capabilities of the better X1 processor or it's variants.
Lighting technology used
When it comes to the backlight system the X800G uses, things may be confusing a little so we need to make things clear a bit. The two smaller sizes that is the 43″ and 49″ models use Edge-lit panels while the rest (55″, 65″ and 75″) use Direct-lit panels. There is no local dimming in any of them and instead Sony uses what they call "Frame Dimming". The same thing we see happening in the X850G/XG85 also and you will have to go as high as the X950G/XG95 in order to get the far better Full Array with Local Dimming (FALD) light system.
The omission of the local dimming feature certainly affects the contrast ratio as well as hinders the brightness and light control capabilities of the X800G and this will become more evident from our following measurements.

Brightness / Contrast
One of the most important factors in HDR TVs nowadays is brightness and although top tier models can reach really high numbers the entry level models have real trouble producing enough brightness that would really benefit it's HDR capabilities. One such model was the Samsung RU7100 that we tested recently that disappointed us a bit in this regard so we were very curious to see a similarly priced TV from Sony if it could perform any better.
Before testing we selected the Cinema Pro picture mode along with Expert 2 color temperature which gave us the most accurate image results. Measuring HDR brightness over a 10% window gave 380 nits of brightness which is not bad but we would describe it as average. On the SDR brightness front over a 10% window we got 345 nits which is more or less good as we have said before that SDR content don't have excessive needs for brightness and thus the results we got we consider good. In general we can say that the X800G fared better than the Samsung RU7100 and even managed to do a bit better than the more expensive RU8000 which is indeed amazing.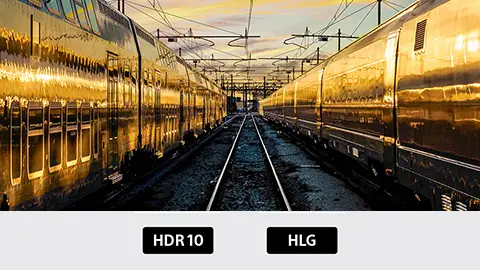 In the contrast ratio front the X800G is average at best. This is a problem that stems from the technology that it uses rather than a problem of this TV by itself. All TVs that use IPS panels have in general average contrast ratios and this shows here also. In theory the 75″ model that uses a VA panel should fare better but all the rest are being limited by the capabilities of their IPS panels. Blacks appear more dark grey in a low lit environment and this can be somewhat improved by a little light in the area you are watching but don't expect miracles.
Viewing angles
Four of the five sizes that the X800G is being made include an IPS panel so when it comes to viewing angles things are certainly good. They are not as good as OLED but much better than what we usually see with VA panels. The one that is different is the 75″ which uses a VA panel and viewing angles certainly are much worse so you should keep this in mind also if you are considering that size.
As for the rest that use the IPS panels, they tend to keep their image quality up to about 40-45 degrees of angle which we consider extremely good for a non OLED TV. Anything more and the image quality will start to degrade very much with colors, brightness and black levels deviating very much from their optimal levels.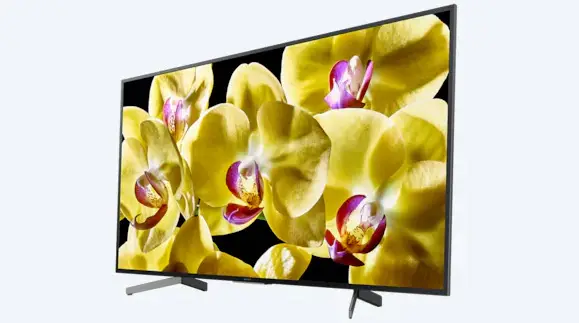 HDR support
The X800G lacks in the HDR protocols also as it looses Dolby Vision support compared to the X850G. Therefore we have to settle only with the basic HDR10 that is necessary for UHD playback as well as HLG that is used mostly for broadcasting. We should also point out that Sony hasn't mentioned anything about HDR10+ or if the X800G will be able to get it as an update in the future so for the time being it should also be considered a no go.
Color coverage
The X800G supports wider color gamut which is very important when it comes to HDR images as it can make the colors show more alive and vivid. The unit was able to cover about 88% of the DCI-P3 color space and 65% of the wider REC.2020 according to our measurements. To be honest we were pleasantly surprised with these numbers as they are much better than the similarly priced Samsung RU7100 and are almost similar to the more expensive Samsung RU8000 which makes the value of the X800G so much better in this regard.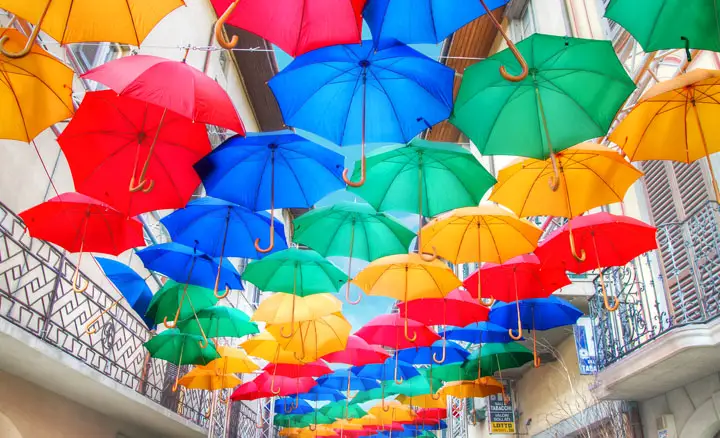 Motion performance
Sony has been very consistent the last few years when it comes to motion performance of their TVs either we are talking about the top tier models or the more budget friendly ones. The same seems to hold true here as the X800G was able to perform very good in this regard for such a low cost TV. The X800G combines a 60Hz panel and in combination with Sony's MotionFlow technology it was capable of displaying smooth motion without the appearance of any major motion artifacts.
There is also the familiar Black Frame Insertion (BFI) which inserts black frames between two individual images in order to give the impression of smoother motion but at the expense of brightness and the appearance of flickering. Unfortunately the X800G doesn't support FreeSync or any other Variable Refresh Rate (VRR) features.

Input lag
Let's see how good the X800G is with input lag now. Our measurements revealed a number that hovered just above the 33ms mark with Game mode enabled and this seamed to be consistent in both 1080p and 4K resolutions. With such an input lag gaming can be very smooth but even as such it falls far behind what we have seen from competitors this year. The similarly priced Samsung RU7100 has an input lag that was measured at 12.3ms which makes the X800G left behind by the competition.
We did played a bit of Call of Duty WW2 in our PS4 in order to see for ourselves how this translated in a real world situation and in all honesty we didn't find the higher input lag any bothering or noticeable although we don't consider ourselves as hardcore gamers so we are making our judgement with our casual standards. If you are like us then you shouldn't worry at all but if you are a serious gamer then you may need to consider some other model or at least make sure you try it out first before deciding.
We should also note that the X800G does not support the Auto Low Latency Mode (ALLM) that could be used along with an Xbox One S / One X that are the only ones officially supporting it to this moment.
Image quality impressions
Closing this part of our testing summarizing the X800G's performance we could say that it performed more or less how you would expect from a low budget, entry level 4K TV. This model has good viewing angles due to the IPS panel used, colors reproduction was great for this price range, SDR brightness was good while motion performance was solid enough as Sony has got us used from almost all their TVs.
On the downsides we find an average HDR brightness, less than stellar input lag and not very good contrast ratio. The omission of a local dimming feature really hurts the performance of the X800G but with such a price we should not have much expectations. If you compare this one to the competition it certainly has the edge at least compared to the similarly priced Samsung RU7100 by having more brightness, better colors, better viewing angles and more solid motion performance. The parts that the X800G is loosing is in the input lag and contrast ratio which fared worse.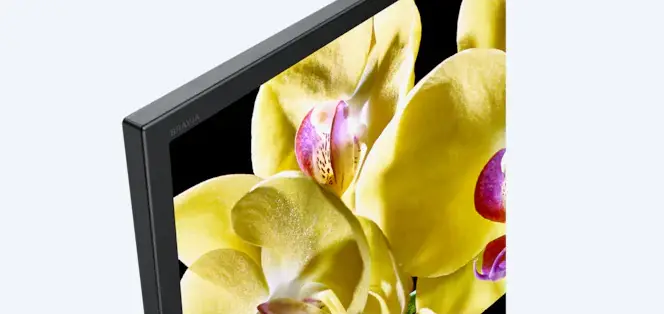 Audio Quality
Let's proceed to our audio testings now. The X800G comes with 2.0 channels Bass Reflex Speaker system with a total of 20 watts of power. To be completely honest we were not expecting to find any miracles here as the included hardware doesn't have the capabilities to produce any kind of immersive audio. For casual viewing it's more than adequate but this is as good as it can get. News broadcasting, talk shows and sports are the kind of content that the built-in audio is more than enough with very clear dialogue and good resolution. But if immersion is what you seek then get yourself a soundbar at the very least. You can check our soundbar reviews section for that if you want.
The TV also comes with a couple of audio features that we should mention. The first one is called ClearAudio+ which is a technology that automatically calibrates the TV's audio depending on the content you are watching in order to provide the best acoustic result possible. The second feature we get is called S-Force Front Surround that emulates a three-dimensional sound field from just the two front drivers. We tried this feature a little and we cannot say that it can provide a vastly improved performance although it gives you a slightly more wide soundstage. Hardware is the limiting factor here and no software can truly compensate for that.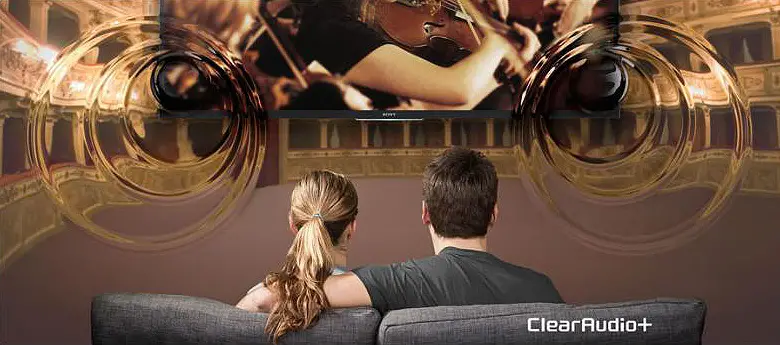 Inputs
The X800G has all it's ports placed on the right back side of the main body and what is rather unique in this one is that we get ports that look sideways, downwards as well as backwards. We cannot remember having reviewed another model that has ports looking in all three sides so it is something certainly worth mentioning.
So without further delay let's see what Sony has for us with this one. Let's start first from the ports that look sideways and are the easiest to reach in case you want to wall mount the TV. Here we get a couple of USB 2.0 ports that you can use to connect external storage and in a rather shocking move we also get a USB 3.0 for higher bandwidth. This was not expected to be honest as we had reviewed much more expensive models that only came with USB 2.0 ports so finding a USB of the newer type here was a pleasant surprise. There are also a couple of HDMI inputs with one of them having added ARC support. Lastly we get the usual antenna/cable port.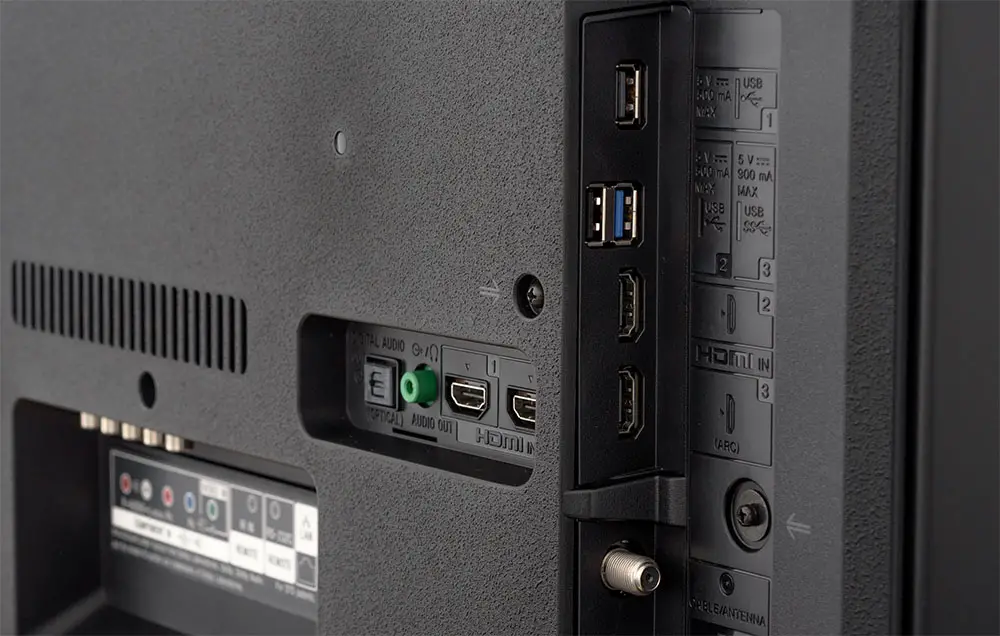 Next is the group of ports looking backwards. Here we get two more HDMI ports, one 3.5mm audio out mini jack for connecting headphones and a digital optical audio output. Lastly on a special inset we get the ports that look downwards and here we get an IR blaster port, an Ethernet port for connecting to the internet through wire, an RS-232C port, an IR input, one composite and one component input.
In total we can say that we could not be more happy from the connectivity options we get with the X800G. It provides more than you will ever need from such a low priced TV and the inclusion of a USB 3.0 is certainly is major plus. If there is one thing we could ask that would be eARC but this is just us trying to find something bad in an already very good setup.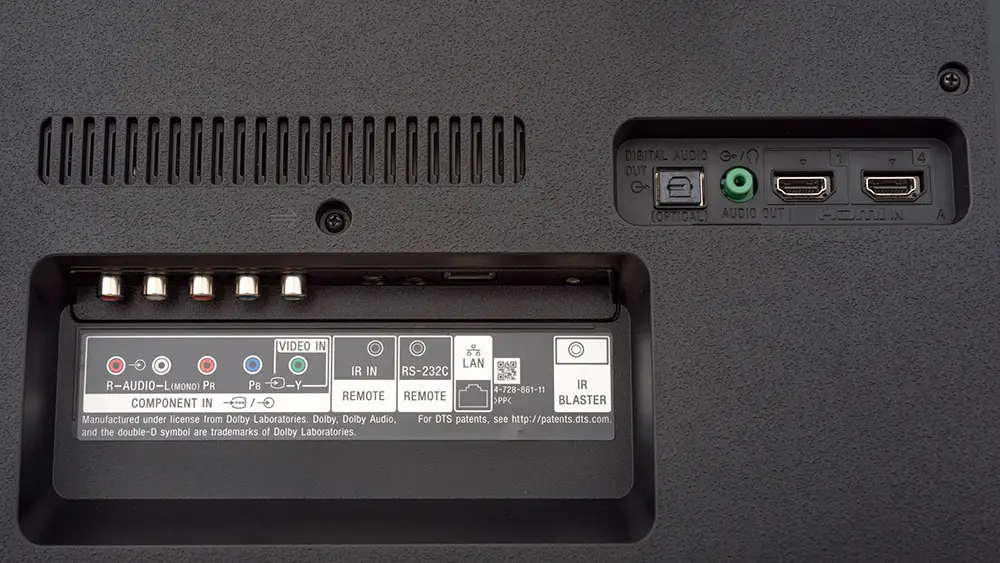 OS, Apps and Features
Let's see now what the X800G has in store for us when it comes to it's smart TV functionality. Naturally as with all Sony TVs the last few years we find once again the Android TV being used which was to be expected. We like that Sony uses it's smart TV platform for almost it's entire 4K lineup in 2019 and there is just one model that is released only in Europe, the XG70, that doesn't have it. But what was a bit surprising was to find the older Android 7 being installed instead of the newer Android 8 Oreo that we did find in the X950G as well as the Z9F that we had tested some time ago.
Thankfully Sony has released an update that brings version 8 to the X800G so we made sure to do it as Android TV 8 is such a vast improvement over the previous versions, enough to make us claim that Android TV as it is right now is very close to rival both Tizen and webOS as the best smart TV platforms available. So just to make things clear our review and opinions are based on Android 8 Oreo and not 7 that this models comes pre-installed with.

We have already talked about the new Android version in our previous reviews and we have only good words to say about the changes we have seen in this latest version. If you have read any of our previous articles then you pretty much know how we feel about it but for the sake of this review we will say it once again. Android had a lot of ground to cover compared to the competition but with Android 8 they really have made great progress.
Android TV now feels much better, easier, smoother and the new layout helps much better with navigation. Options that were previously on the bottom now moved to the top while there has been an overall improvement in all non Android parts also like the operating system that interacts with the Android platform.
Another thing we had seen in the new version, and one that was a major letdown in the previous versions, was the ability of Android to make better suggestions depending the kind of content you are most usually looking for. Before it was a mess really but now the platform has really improved by making suggestions that do make sense. We have also seen small improvements in the general performance as navigating around the various options, features and services is smoother than ever.
Naturally having Android the kind of support we get when it comes to apps and streaming services is staggering. The Android platform is still improving but the support library it already has is a huge one and shows how much support Google Play has from developers. There are so many services and apps available that we cannot mention everything but all the big names like Google Play TV & Movies, Netflix, Amazon Video, Sling TV, Hulu and Youtube as well as Pandora, Tidal, Google Play Music, Spotify or iHeartRadio apps are all present. Of course some of them are location dependent so make sure that the one you want is supported in your area. Also we should mention that HDR playback is supported in both Netflix and Youtube.
Chromecast is also available here and it gives you the ability to stream content from other Chromecast enabled devices like mobile phones and tablets directly to the TV. Voice control is also present but it seems that it is a bit limited compared to other competing models. By that we mean that although you can use the remote's built-in microphone to give commands to Google Assistant for Amazon Alexa you will need an external Alexa enabled device to work.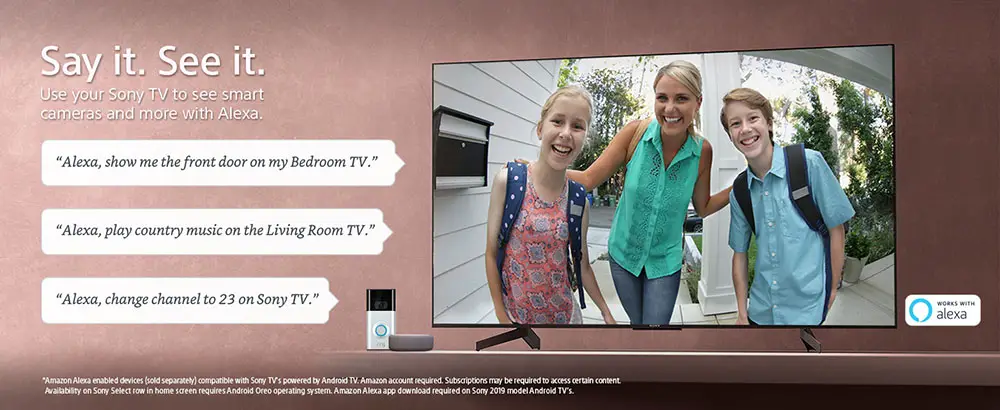 We have a small idea that this has to do also with the fact that the X800G is using the Android system but we don't know why they couldn't integrate Alexa support since the hardware is there to support it. Using voice control you can issue various commands to the TV but functionality extends far beyond that as you can control any smart devices you have in your house also.
Alternatively Sony has also created a remote app that you can install in your smartphone and control the TV that way. The app is pretty good we can admit although functionality is a bit limited as you cannot access the TV's settings with it or input text in certain streaming platforms. But as an alternative to the remote's main commands is a valid option.
There is also a built-in media player available that you can use to playback various video and audio content from an external storage connected to the USB ports. Support is pretty good for a built-in player and compared to the competition we can admit that it will be able to play more files in comparison but in general don't expect it to replace your dedicated media player box if you use one. If there is a file that is not following the usual standards it will not play it something that a dedicated player will. But the files that do play didn't reveal any playback problems like lagging or skipping. Everything was smooth and trouble free.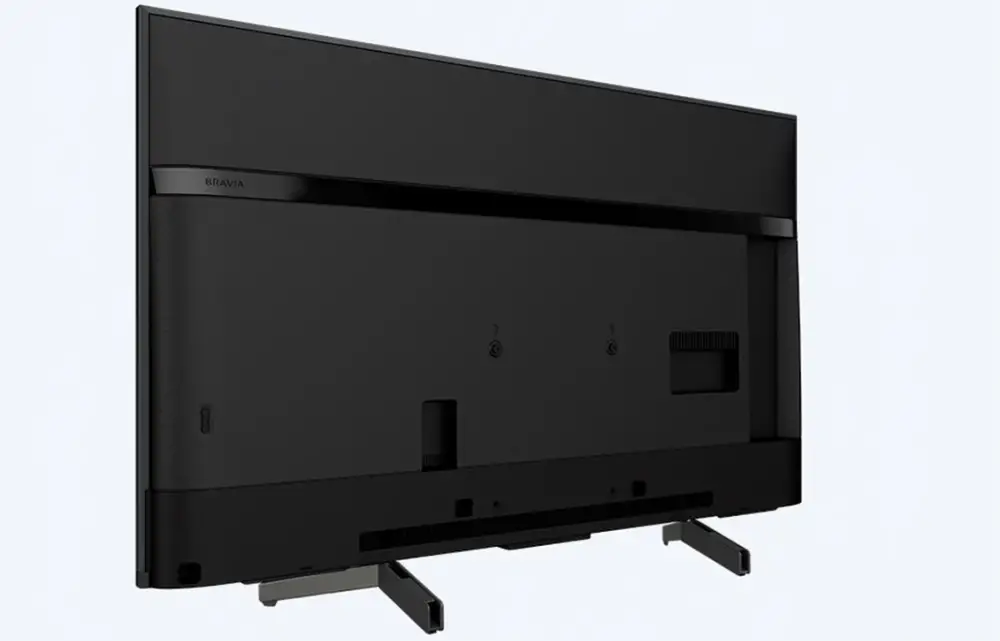 Unfortunately we should mention that one feature that this year's X800G will not get is support for Apple TV orAirplay 2. These features will be included in updates only for the A9G, Z9G, X950G and X850G so if you are hoping to get them also for the X800G we would suggest not to wait. If these are very important to you then you may have to take a look at the Sony X850G which is the lowest model that these will be released for. Low price comes at a cost we guess.
But even like this just by having Android 8 in the X800G makes things so much better when it comes to it's smart TV functionality. Android had a lot of catch up to do and this latest version shows that Google is really putting a lot of attention in order to close the gap with it's competitors. It's not there yet but the distance has closed dramatically and Android Oreo is a really great and stable platform as it is right now.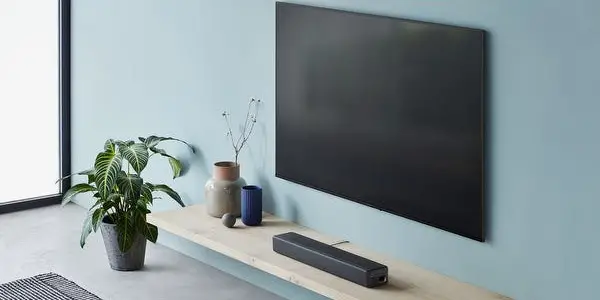 Final Thoughts
Closing we feel that the X800G has a lot to offer and it surely is a model that will draw a lot of attention in the entry level range as it managed to perform admirably and in some cases better than some competing brands that have similar prices.
The X800G managed to give us very sharp 4K images with very nice colors that showed nice coverage over both the DCI-P3 and REC.2020 color spaces, had good viewing angles for an LCD TV as it is using an IPS panel that fares better than competing VA ones, had very solid motion performance that is very characteristic of Sony for some years now and SDR brightness was more than adequate. When it comes to build quality the TV scored very good and although don't expect anything fancy it did show that Sony paid a lot of attention to it. Lastly we should mention that the update to Android 8 will offer a vastly improved smart TV experience and it's good to see Sony offering it to such a low cost model.
On the downsides the X800G did fail to perform very good in our HDR brightness tests and although the numbers we got are not the worse in this category they were less than exciting. Having no local dimming also had a negative impact on contrast as the TV could not manage to display very deep blacks. Lastly as far as image quality is concerned the input lag fared worse than the competition and although hovering around the 30ms mark is not bad at all with our casual gaming standards it certainly has room for improvement. Also having no Dolby Vision or HDR10+ support is another minus. Closing we need to mention that the included remote is nothing exciting and it looks both cheap and uninspiring.
We are still in the process of checking all entry level TV models from other manufacturers also but from what we have seen so far the Sony X800G does have the qualities to keep it ahead of some of it's competitors. The main one is actually the Samsung RU7100, that we tested recently, as both of them have the same price but to our surprise the X800G managed to have image performance that was more close to the more expensive Samsung RU8000 making the X800G a great deal. Of course in such a low price range expectations shouldn't be high as there are a lot of corners that need to be cut to keep the cost down but with what is on offer the Sony X800G is a great option to consider.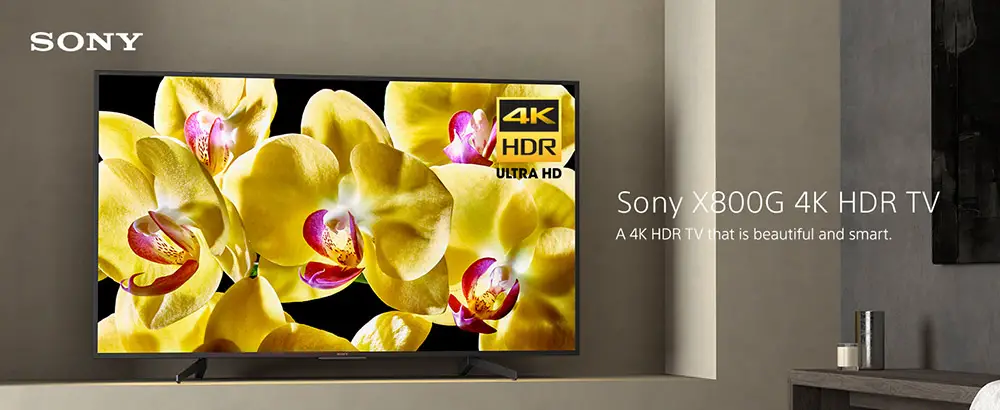 For more reviews you can check our dedicated 4K LED LCD TV reviews list or even look at our Product Reviews Table where you can find the brand and specific product you are looking for.
Also don't lose the chance to subscribe to our Newsletter and gain exclusive privileges.
---
---
Cheapest Places to Buy :
---
Sony X800G Specifications