Sony X95L
Reviewed at $4,498.00 (85")
Product Name: Sony X95L
Product Description: 2023 4K mini-LED TV
Build Quality -

9.3/10

Image & Audio -

9.1/10

Connectivity -

9.1/10

OS & Smart Features -

9.2/10

Price / Quality -

8/10
Summary
Reviewed at $4,498.00 (85″)
Pros
High SDR & HDR brightness
Almost no blooming
Impressive processing capabilities
Plenty online and smart features
Cons
Only available in 85″ in the US
Missing a few gaming features
Only 2 HDMI 2.1 ports
High price
---
Cheapest Places to Buy :
*We are a reader-supported website. When you buy through links on our site, we may earn a small affiliate commission at no extra cost to you. Home Media Entertainment does not accept money for reviews.*
---
Sony made sure to confuse us this year with their top tier mini LED lineup. But in our Sony X95L review we will make sure to clear things up and determine ιf Sony's top mini LED offering for 2023 is a worthy contender for the best mini LED released this year.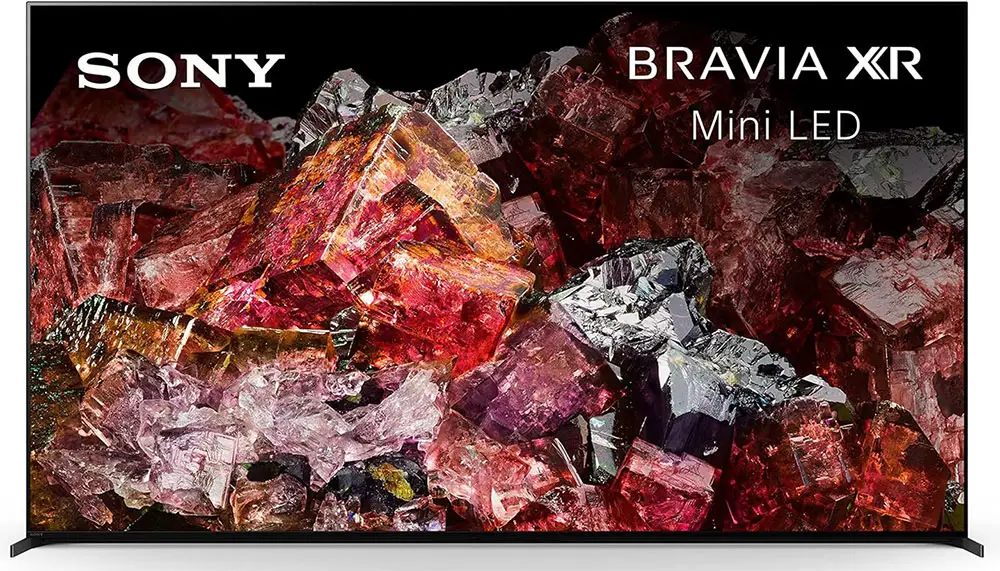 But before we start let's clarify a few things. The Sony X95L is supposedly replacing the 2022 Sony X95K. But for unknown reasons the X95L, in the US market, is being offered only in one size, 85″. In other markets it comes also in 65″ and 75″ sizes, but we cannot confirm if these have the same specs or not. Now, to make things even more confusing Sony has the X93L to fill the smaller sizes in the US market. But they offer the X93L in 85″ also. So these two are bound to be different.
Moving on past all the confusion let's see what the 85″ Sony X95L for the US market comes with. The TV features a VA panel with a frequency of 120Hz. It uses a mini LED backlight system along with Sony's best Cognitive Processor XR while it comes with all the advanced features Sony has like Acoustic Multi-Audio+, Dolby Vision and Dolby Atmos, IMAX Enhanced, HDMI 2.1 ports with VRR, ALLM and HFR and Google TV that includes Chromecast, Airplay and voice control among others.
At first glance the X95L has small differences compared to the X93L which we will point out during our analysis. Is the Sony X95L the definite 85″ mini LED you should be looking for? Keep reading to find out.
Design
While the 2023 Sony X93L was almost entirely the same as the 2022 Sony X95K, the new X95L has many similarities but also a few distinct differences. Build quality is high, as you should expect from a Sony flagship in 2023.
Plastic is obviously the main material used but everything is well constructed and sturdy. Additionally the metal border around the TV panel adds a nice premium feel to it.
Measurements
Thickness of the TV is about 2.1″ (5.5 cm) which is similar to the X93L and slightly slimmer than the X95K. Overall the TV has good thickness if you take into consideration its size and mini LED equipped backlight.
Its borders were measured 0.32″ (0.8mm) which is exactly the same as the X95K and slightly bigger than the X93L. But considering we are talking about a 85″ TV these are perfectly fine for this size.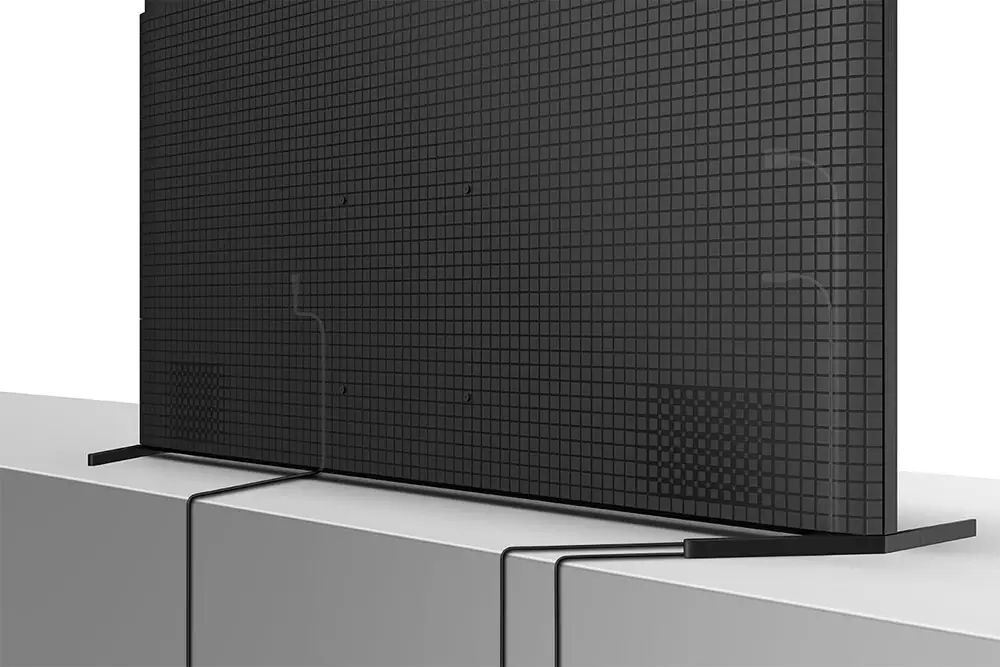 Back Side
At the back we find all ports on the right side in a single group looking sideways. The power connector is kept separately, as usual, on the left side.
The back features a checkerboard design which is very Sony like and extremely similar to the checkerboard designs of the X93L and X95K. The rest of the back side is clear of any other elements and only the VESA wall mount holes are visible at the center.
Stand
The stand that comes with the X95L is the usual bench type one which usually needs a large surface to place the TV on. Thankfully Sony understood the problem and designed it in such a way to give you more options.
As such there are three different placements for the stand. The wide position, the narrow position and the soundbar position. The narrow position is good if you have a smaller furniture to place the TV on. The soundbar position on the other hand leaves enough space under the panel to place a soundbar.
The wide and narrow positions leave leave almost no space between the surface and the panel. The soundbar position on the other hand leaves a gap of almost 3″, which should be more than enough for any soundbar available today.
Again the stand is similar to the ones we saw in the X93L and X95K but not entirely the same. This time the legs are not straight but the back side is placed at an angle. Why Sony did this is unknown and we don't see any benefit compared to the straight ones used in the other flagships.
The stand is made out of metal and is of good quality. But we still got some wobble, something to be expected for such a big TV. But nothing major to worry about.

Remote
As for the remote, this is exactly the same one we used in some of the other Sony TVs this year.
Sony really found a nice balance for their buttons layout. It is not as cluttered with buttons as LG's remotes are and is a bit more functional than Samsung's One Remote. The number of buttons is just the right one and you will never feel troubled pressing the correct one.
The remote obviously comes with a built-in microphone for issuing your commands to the TV and also comes with six dedicated buttons instead of four available last year.
In the 2023 edition you will find buttons for the usual Netflix, Amazon Prime, Disney Plus and Youtube. Sony also added their own Bravia Core Service and Chruncyroll. It appears that Crunchyroll is an online service for anime and manga so it makes sense to see this from Sony. But we really doubt how many will be using this except from very specific markets.
Video Quality
Processor technology used
In terms of image processing the X95L uses Sony's best Cognitive Processor XR which is the same chip used across most premium and top tier TVs from Sony.
The Cognitive Processor XR divides the screen into hundreds of zones and recognizes individual objects in these zones better than ever before. What's more, it can cross-analyze around a few hundred thousand different elements that make up a picture in a second like focal points, contrast, colors, motion and clarity and determine ways in order to improve the end result even more.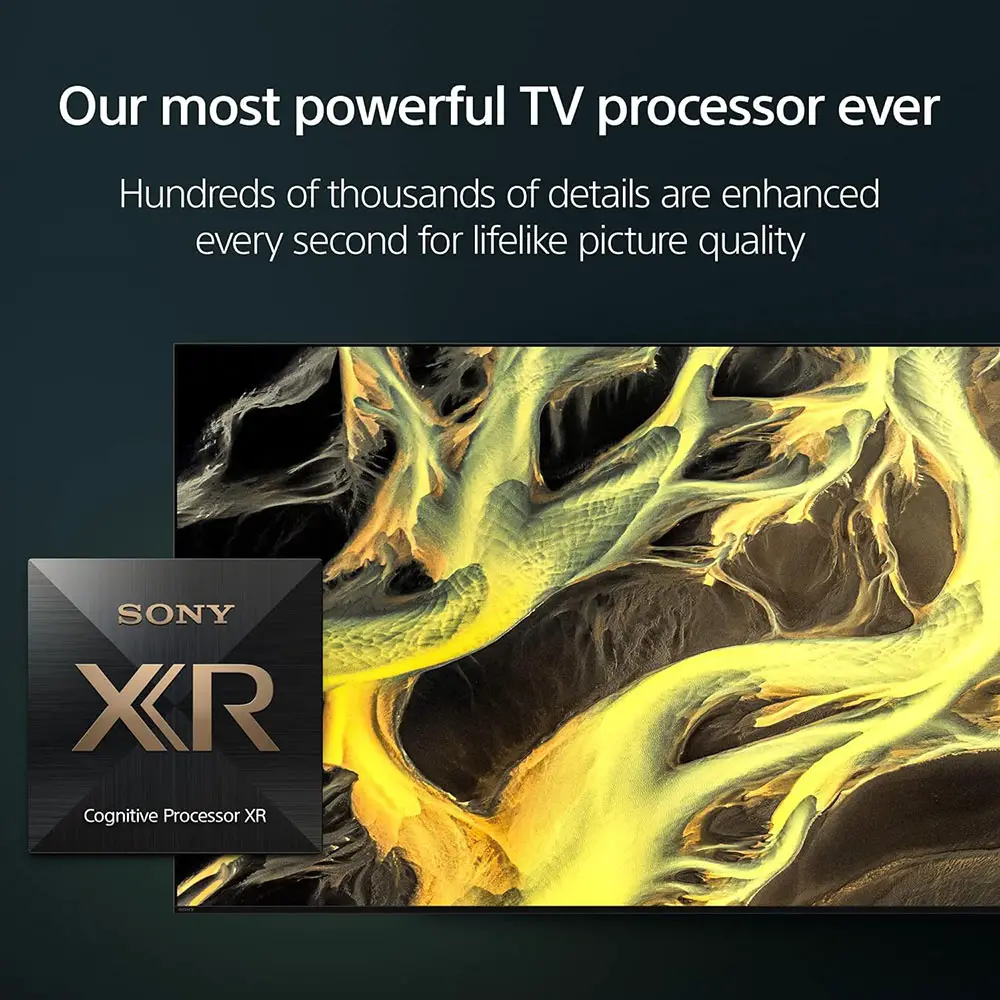 Just from the naming you may think that Sony is reusing the same chip from previous years. In reality Sony made certain improvements in their processor this year, even though it uses the exact same name.
The new addition is called "XR Clear Image". This new feature gets the input signal and cleans it up with its Signal Characteristics Analysis. This is checking resolution, encoding parameters and bitrate among others in order to apply its Adaptive Noise Resolution and Adaptive Super Resolution.
To make it simple to understand, this technology works with low quality streaming and broadcasting content in order to clean the image as much as possible. It can work in parallel with the TV's upscaling features in order to give you an image that is up to 4K resolution standards.
Resolution and Up-scaling
As always first comes our upscaling testing. We run a few videos in different resolutions ranging from ultra low quality ones, some 480p DVDs, some in 720p and obviously 1080p resolutions. We tried broadcasting signals, streaming content and discs to have a better, all around idea of the TV's capabilities.
Sony's processing capabilities are top notch and the X95L is a prime example of their expertise in this field. The TV did great with low resolution content and all details were meticulously preserved in the final 4K image. Accordingly text was clear and very distinct no matter its size.
Equally impressive were the TV's capabilities with low quality streaming content. We didn't notice any major macro-blocking and it did a particularly good job at hiding many imperfections of the low quality stream.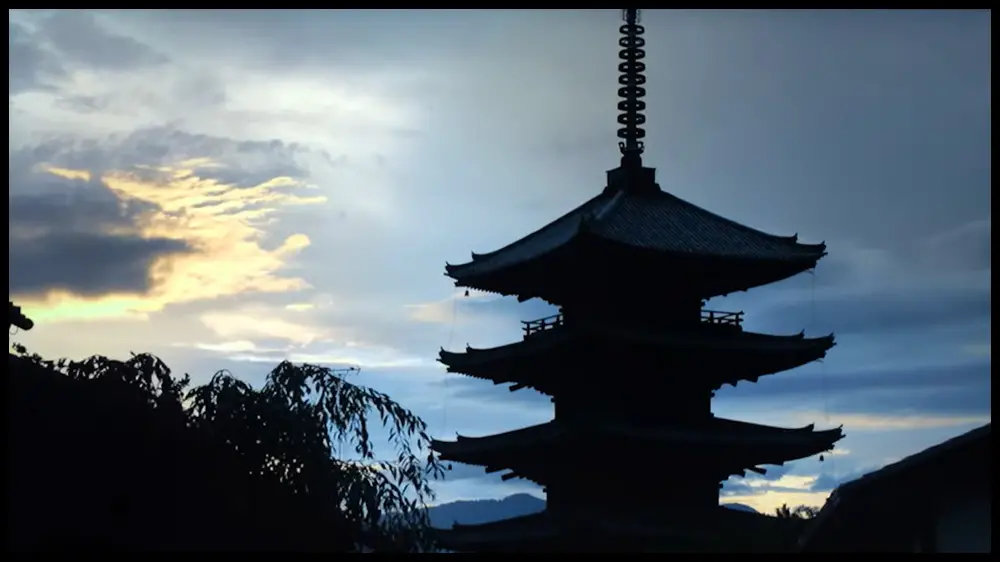 Audio Processing
We will talk more about the X95L's audio capabilities in our dedicated audio section but the TV seems to use many of the same audio processing technologies we have seen from Sony before.
As such we find the XR Sound suite which includes Sony's Acoustic Multi-Audio+ system. Along with it we get XR Surround for virtually created audio and Voice Zoom 2 which is a dialog enhancement feature.
Lighting technology used
The X95L is using a mini LED backlight with local dimming.
Sony started to use the mini LED backlight only last year. But obviously it will be a major part of their new lineups, slowly replacing the aging FALD TVs.
The arrival of mini LED brought several improvements over what was previously possible. Although this still has its fare share of problems.
mini LED Explained
The X95L is using a Mini LED backlight which is accompanied by Sony's XR Backlight Master Drive that utilizes a unique local dimming algorithm to control the thousands of tiny, high-density Mini LEDs with much better precision and independence than any previous FALD system could.
The major advantage of Mini LED is that its LEDs has 1/40 the height of a conventional LED. Instead of using a lens to disperse light, and a package to fix the LED in place, Mini LED has incredibly thin micro layers filled with many more LEDs. This way this technology has much better and more precise control of the densely packed LEDs. This prevents what was the most obvious disadvantage of previous LCD backlight systems, blooming.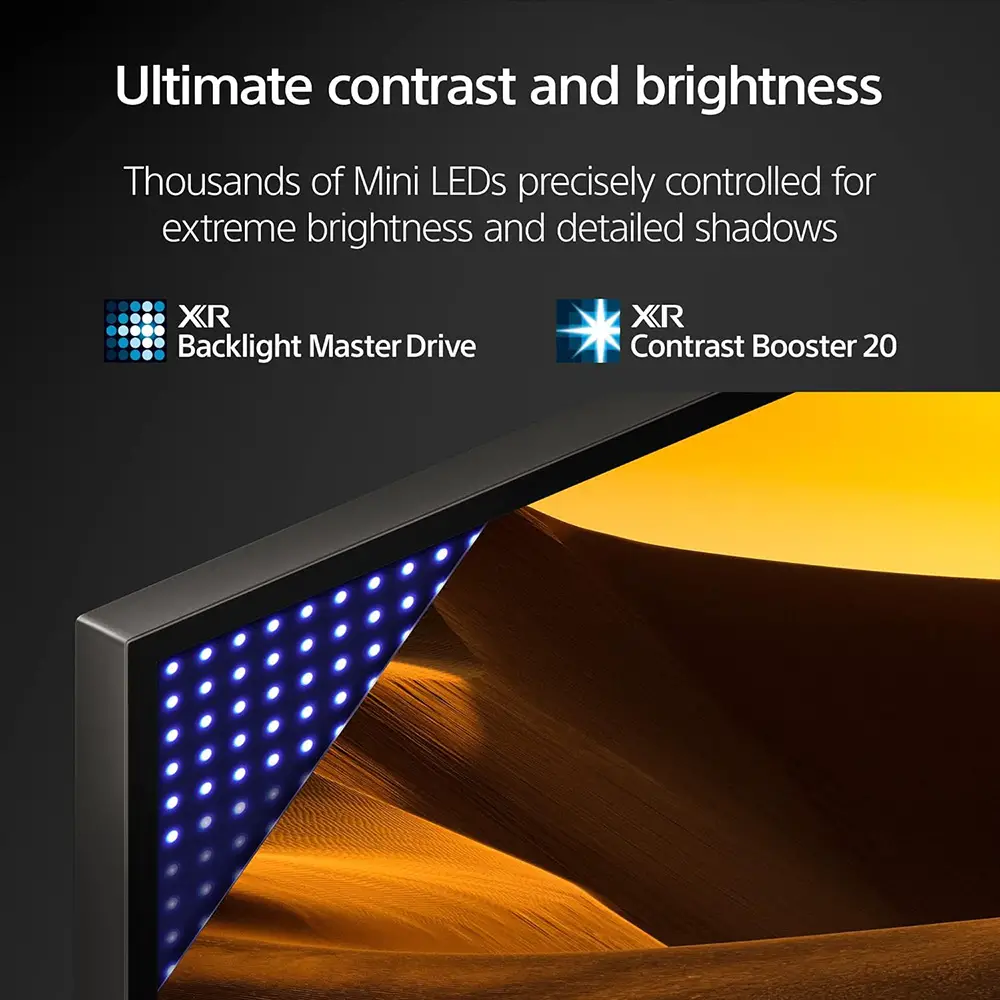 Keep in mind that while mini LED technology is vastly superior to any other LED LCD backlight system so far, from what we have experienced the last couple of years, it is not alleviating the blooming problem completely. And it is still very much dependent on the number of zones that have been added to each panel along with how efficient the dimming algorithms are.
What is different in the X95L compared to the X93L is that the X95L comes with Sony's XR Contrast Booster 20 instead of XR Contrast Booster 15 on the X93L. This alone indicates that the X95L comes with a more capable backlight most probably due to the bigger size of the panel.
Number of Dimming Zones
With such a big TV a high enough number of dimming zones is necessary to make the backlight perform good enough. And the X95L does not disappoint as it comes with 864 dimming zones in total.
Blooming & Zones Transitioning
In our blooming test patterns the X95L did exceptionally good. In specific scenes where very bright objects would appear in a dark background there was very minor blooming and only in very specific scenes. But this was so subtle that we do not even consider it to be a problem.
And the same thing we can say about subtitles. In a black background, subtitles would show some blooming but the TV did a very good job at keeping the light in the nearby zones.
Zones transitioning was fast and the algorithms were responsive enough not to show much delay. Still, with fast moving objects you could still slightly see the leading edge being slightly darker and the object would display some ghosting. But this was really really subtle and you have to look for it to really understand it's there.
Overall we can say that the X95L has one of the most capable mini LED backlight systems we have seen this year. It may not be on the same level as OLED but it is damn close.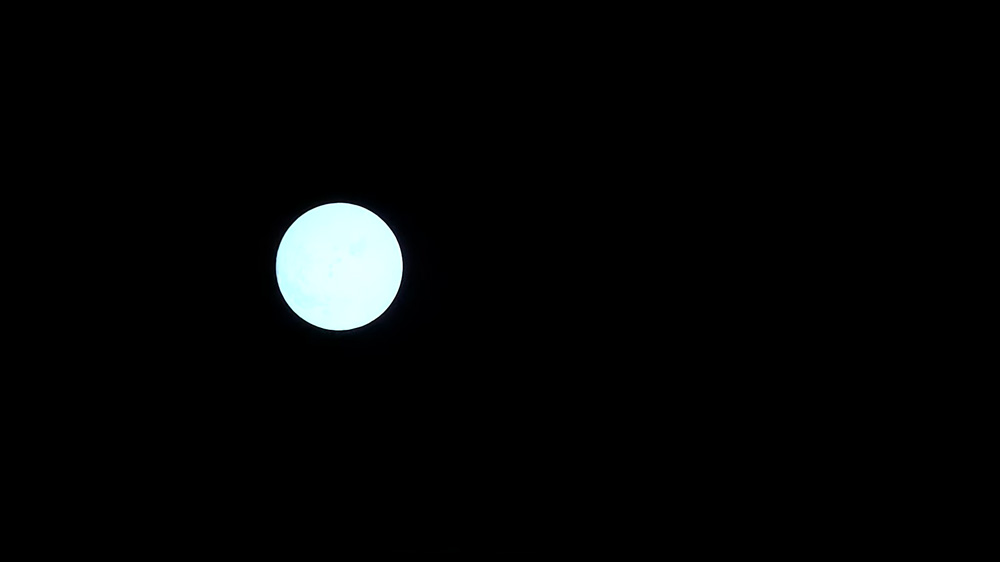 Brightness / Contrast
Next we will be looking at the brightness of the TV. In terms of settings we used the same ones as we do in most Sony models. For picture mode we selected Custom with maximum brightness and Peak Luminance.
SDR and HDR Measurements
First test is the SDR brightness over a 10% window and the number we got was 1,588 nits which is amazing. This kind of brightness is enough to even combat glare in an extremely bright room. This makes this TV ideal for any room condition.
We then switched to HDR content and in our HDR brightness over a 10% window test we measured 1,723 nits. Again excellent peak brightness for all kinds of HDR content and room conditions. Even if a bright highlight covers a large part of the screen the TV can pump out enough brightness to keep its intensity in extremely high levels.
Automatic Brightness Limiter (ABL)
As with most TVs, the X95L comes with an Automatic Brightness Limiter (ABL). This lowers the overall brightness of the screen when large parts of it become very bright for a long period of time. This may not be very obvious when watching a movie for example. But is more obvious with bright static images, or if you use the TV as a computer monitor.
The ABL on the X95L did kick in after setting a specific bright image for a long time. But the saving grace of this TV is its extremely high peak brightness. Because even when the image was dimmed it was still bright enough to look spectacular.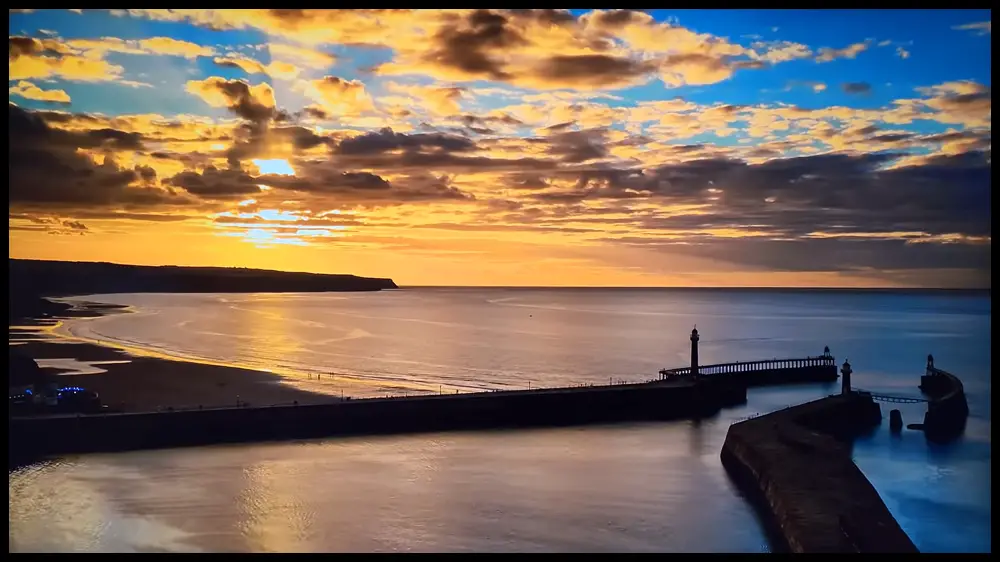 EOTF Tracking
Brightness levels were extremely close to the EOTF reference values up to its relatively sharp roll-off point. The TV seems to slightly keep a darker tone but this is extremely subtle across the entire tracking line. So nothing major to complain about.
Most picture modes seem to have similar tracking accuracy. But as usual, for the X95L to follow the curve accurately you have to use its Gradation Preferred tone mapping as the other options are far less accurate.
The TV behaved in a very similar way as the X93L. So no major differences between the two in this area.
Contrast Performance
In terms of contrast the X95L again has many of the same characteristics we saw in the X93L.
The TV showcased deep blacks and bright highlights. Native contrast was lower than usual compared to other VA panels. But this was to be expected because Sony added the X-Wide Angle layer to improve the TV's viewing angles. This layer usually has a negative impact on contrast.
Fortunately, with the local dimming feature the TV's contrast improves exponentially. As a result we get very deep blacks as any flagship TV should have.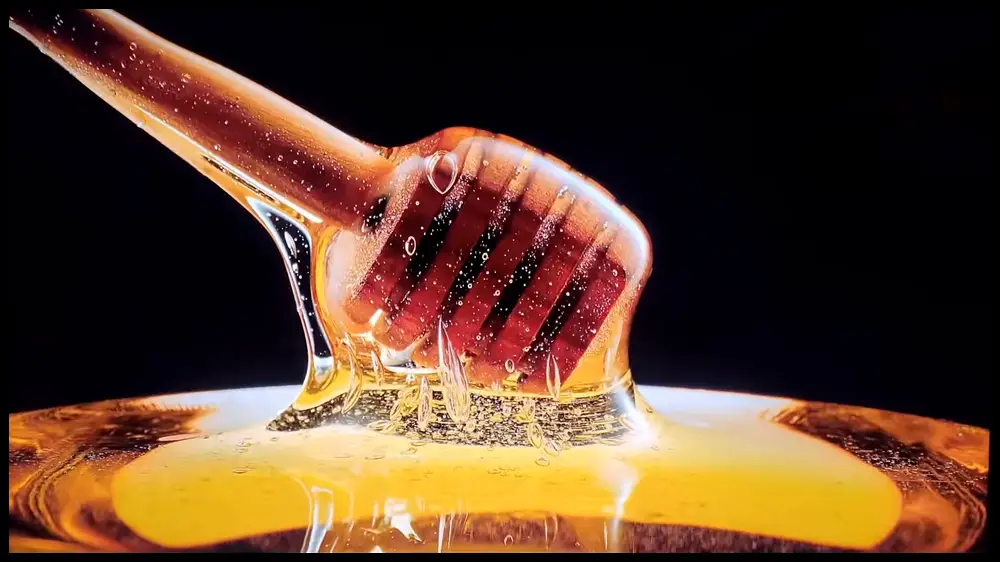 Viewing angles
The X95L is using a VA panel which doesn't mean good things when it comes to viewing angles. At least Sony is using their X-Wide Angle and X-Anti Reflection technologies here in order to improve things as much as possible.
These two technologies are basically special layers on the panel in order to improve its performance. But while these do improve viewing angles and reflections they tend, as we mentioned above, to have a negative effect on native contrast.
From the looks of it, up to around 35 to 40 degrees the TV retains good image quality. But anything above that and image starts to degrade a lot as the image looses a lot in terms of brightness, colors and black levels.
This extra layer helps a lot in order to bring the viewing levels up to competing levels, although in no way it can achieve what OLEDs can do nowadays. So if you are considering to use this as a family TV you will probably be satisfied by its performance.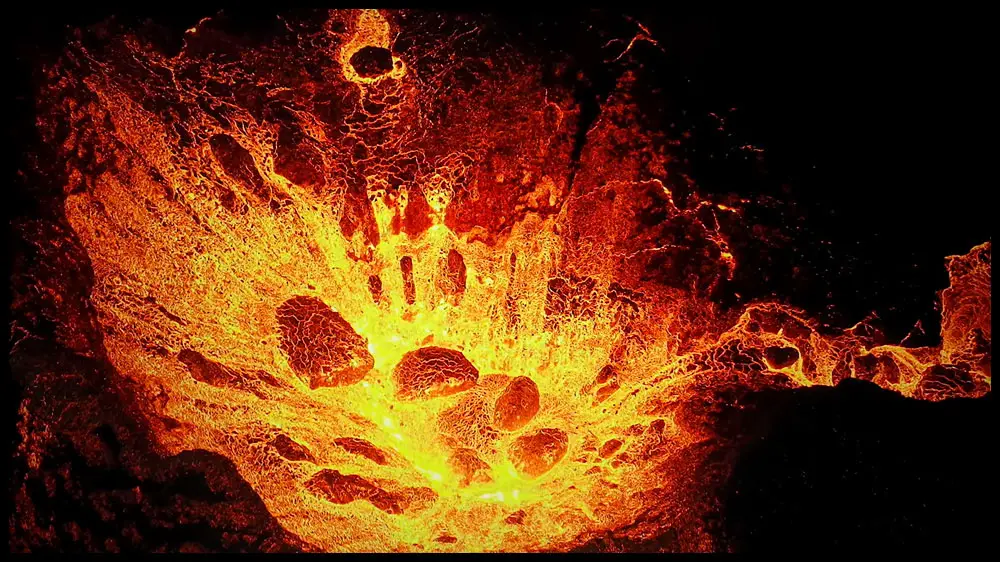 HDR support
In the HDR front things haven't changed a bit. After all Sony made this clear a few years back.
As such the X95L features the standard trio of HDR formats. These are the basic HDR10 which is required for 4K UHD playback, HLG that is used in broadcasting and lastly the more advanced Dolby Vision that uses dynamic metadata and offers the best quality from the three available.
The only omission is HDR10+. But if you don't care about it then you shouldn't really worry. Dolby Vision has far more support, although HDR10+ seems to be getting some traction both from online streaming services like Amazon Prime and in the UHD format.
If you really want to have both HDR10+ and Dolby Vision then you will have to look at some other brand like Hisense, TCL or depending where you live at Panasonic or even Philips. Unfortunately none of the big three (LG, Samsung and Sony) support all three of them.
We don't see this changing any time soon. So if you definitely want them all there are alternative brands to look for. But Dolby Vision has most support right now. So Sony TVs are good in that front.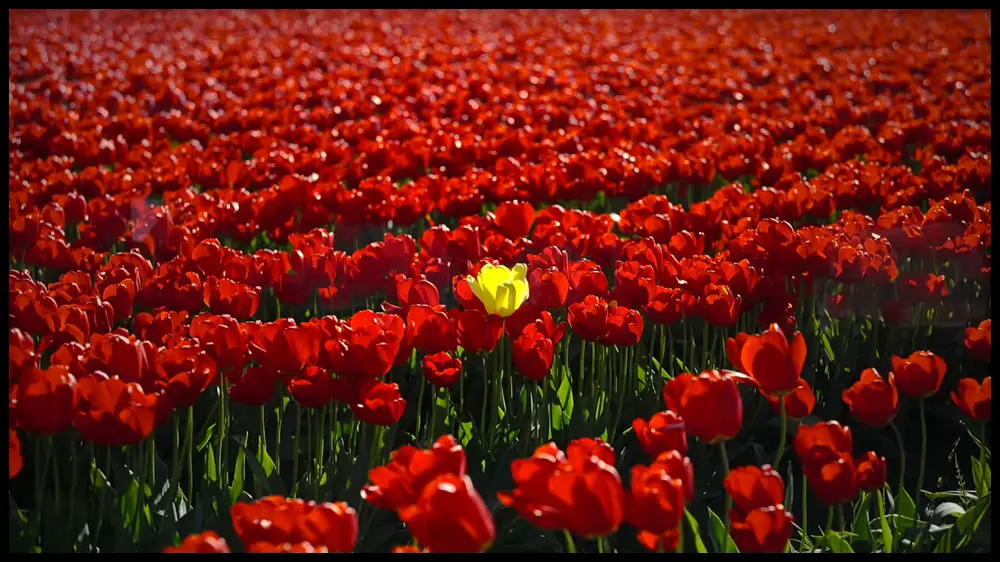 Color coverage
The X95L is equipped with certain tech in order to allow it to display deeper and more lifelike colors. As such Sony used an XR Triluminos Pro display that works in combination with their XR Picture suite.
In our measurement tests the TV reached about 96% coverage of the DCI-P3 color space which is almost perfect. On the wider REC.2020 color space we got a coverage of 77% which again is really good.
The X95L even managed to surpass the already very good numbers of the X93L. This shows that the X95L is improved in more areas than just brightness.
DeltaE Errors
Before calibration the TV had good color accuracy but not great. Although most colors managed to stay under the DeltaE limit of three, blue was a bit off. White balance needed adjustment and color temperature was lower than it should. But gamma on the other hand was near its target value.
After calibration the TV was even better than before. We managed to fix the blue inaccuracies, we brought the white balance to respectable levels and the color temperature to a perfect value. Gamma remained close to its 2.2 target value.
Obviously after calibration the TV performed far better. But even its out-of-the-box settings were really good. This surely will satisfy you either you are a casual user that doesn't like to spend much time calibrating or if you like to get the most out of your TV.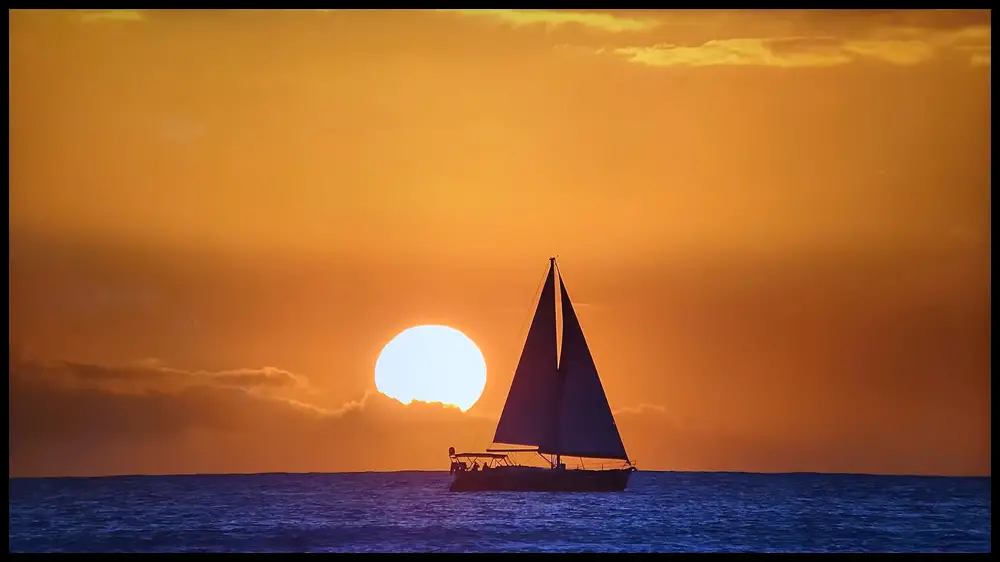 Color Gradients
Color gradients were really good. But we did notice some major banding in green shades. And this is a bit disappointing as most other shades were very smooth.
As with many Sony TVs, there is also a Smooth Gradation feature in case banding is bothering you. But you are going to lose some fine detail if enabled as is always the case with this feature.
Panel Uniformity
Grey and black panel uniformity of the X95L are very good. With a grey background we did notice some vignetting, which is an effect that shows darker corners than the center of the screen. But this was really subtle and almost invisible outside these test patterns.
Black uniformity was equally good. We noticed a bit of clouding with the local dimming turned off. But you are not going to use this TV with this feature off so this is not a problem that should worry you.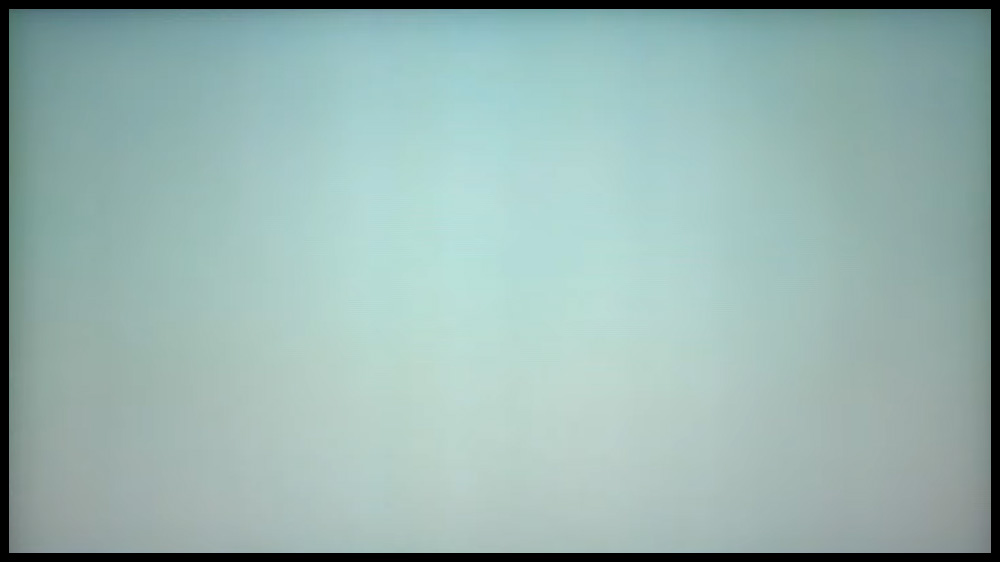 Motion performance
Next we have our motion performance tests.
The TV is using a 120Hz panel along with a backlight dimming frequency of 720Hz which is exactly the configuration we saw in both the X93L and the X95K.
In terms of motion the TV did great with very little blur in fast action scenes. This is obviously a result of the X95L's fast response times. On the other hand a lot of stutter shows up with low framerate content that can be reduced only by enabling motion interpolation.
The TV can also remove judder either from 24p or 60p content, which is great for any kind of content.
Motion Interpolation
Due to the inclusion of Sony's best processor we get XR Motion Clarity which is Sony's motion interpolation technology. This can smooth motion and remove blur and judder from fast camera movements. Motion interpolation in the X95L performed really good but as always it is not perfect.
Because with very fast action scenes some artifacts do make an appearance. But to be honest these were kept at a minimum and we saw much less artifacting than many other TVs we had tested before.
Obviously using very aggressive settings will make the "Soap Opera Effect" to appear so you have to adjust the settings accordingly. Motion Interpolation can be enabled by turning CineMotion to High and MotionFlow to Custom. From there you can adjust the Smoothness slider accordingly.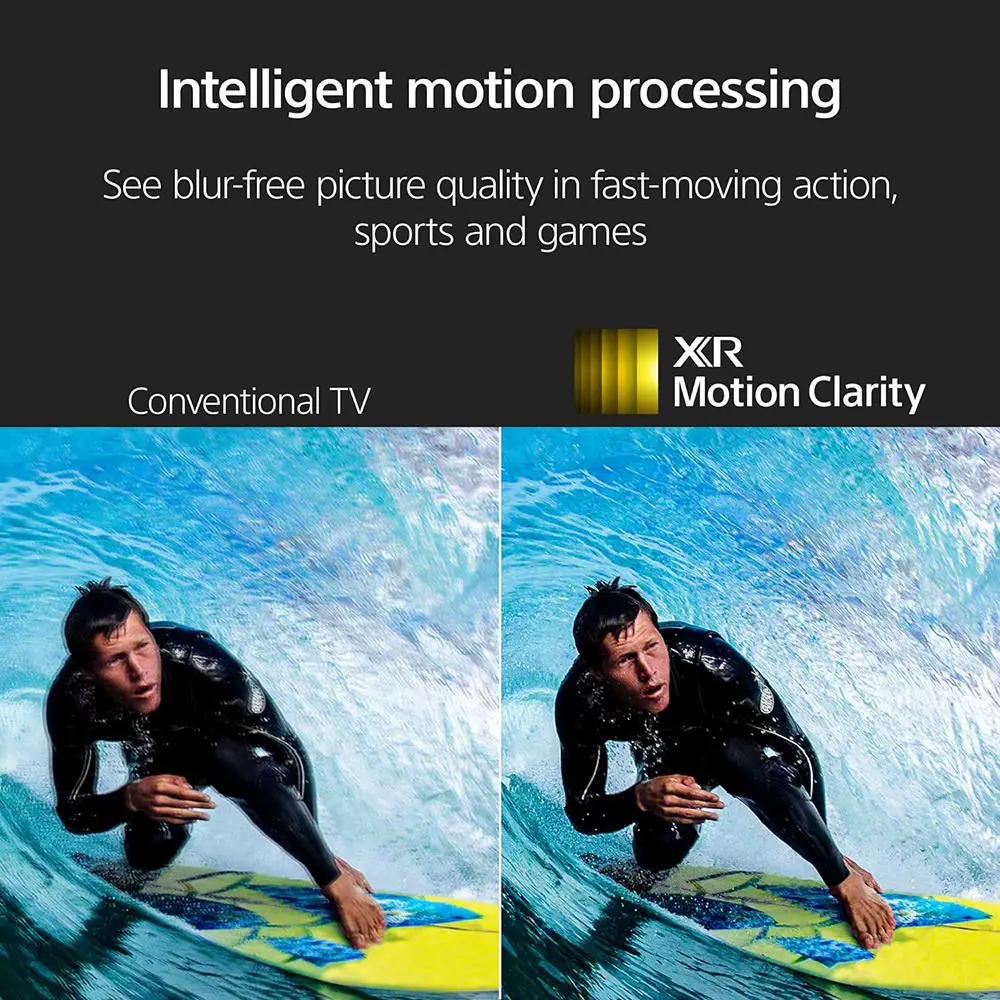 Black Frame Insertion (BFI)
Black Frame Insertion (BFI) is also available and can be enabled with the Clearness setting in the MotionFlow menu. With BFI the X95L was able to smooth motion considerably but you have to accept a certain downside this feature has.
And that is brightness that takes a visible hit. Which is detrimental with any TV that cannot achieve extremely high brightness output. Thankfully the X95L is extremely bright, so this does not affect the final image too much.
Finally we need to mention that the X95L, unlike the X93L, can use BFI in both 60Hz and 120Hz. This has some positive effects as the X95L eliminated image duplication that was a pain to see in the X93L. So the BFI in the X95L is definitely improved compared to its little brother.
Overall Motion Impressions
We liked what Sony did in the X95L. The TV has all the strengths of the X93L and even managed to improve in some much desired areas. We cannot say that we saw any major problems and in most content we tried the TV behaved as a true flagship release. Kudos to Sony here.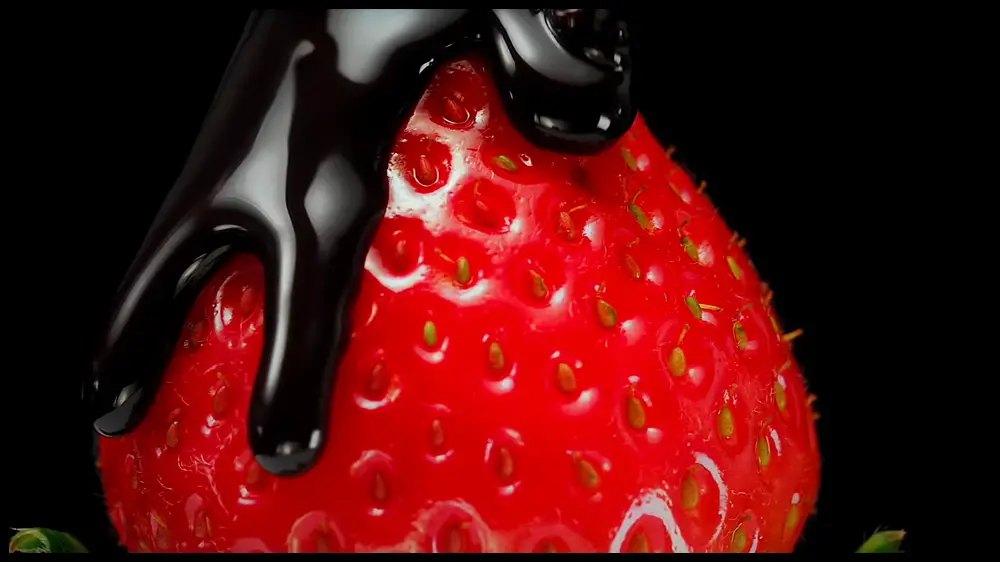 Input lag Measurements
Next we will test the TV's input lag performance.
According to our measurements the X95L measured an average of 19.0ms input lag in both 1080p and 4K resolutions at 60Hz. Very good numbers here. At 120Hz we measured 10.5ms in both 1080p and 4K resolutions which again is great, even if not the best we have seen.
Sony TVs always had slightly higher input lag than both Samsung and LG, something we have seen in all their releases. So this comes to no surprise to us.
But the difference is relatively small, and gaming can really be a pleasure. Just make sure you use the available Game mode. As outside that the input lag will greatly increase to around 152ms which is far too high even for slow paced, offline gaming.
One thing we need to mention is that the X95L does not support either 1440p resolution or 144Hz refresh rate. So 4K@120Hz is the best you can get. Keep that in mind as we start to see certain brands supporting either 1440p or 144Hz, or even both. Sony is always slow at adopting such features so let's hope we see these next year.
Other Gaming Features
We should also not forget to mention that the TV supports Auto Low Latency Mode (ALLM). This can be used with any devices that support that like the PS5 and Xbox consoles and can greatly benefit users.
Unfortunately, as with all Sony TVs there is no HGiG mode. But we do get Auto Genre Picture Mode and Auto HDR Tone Mapping which are Playstation 5 specific features.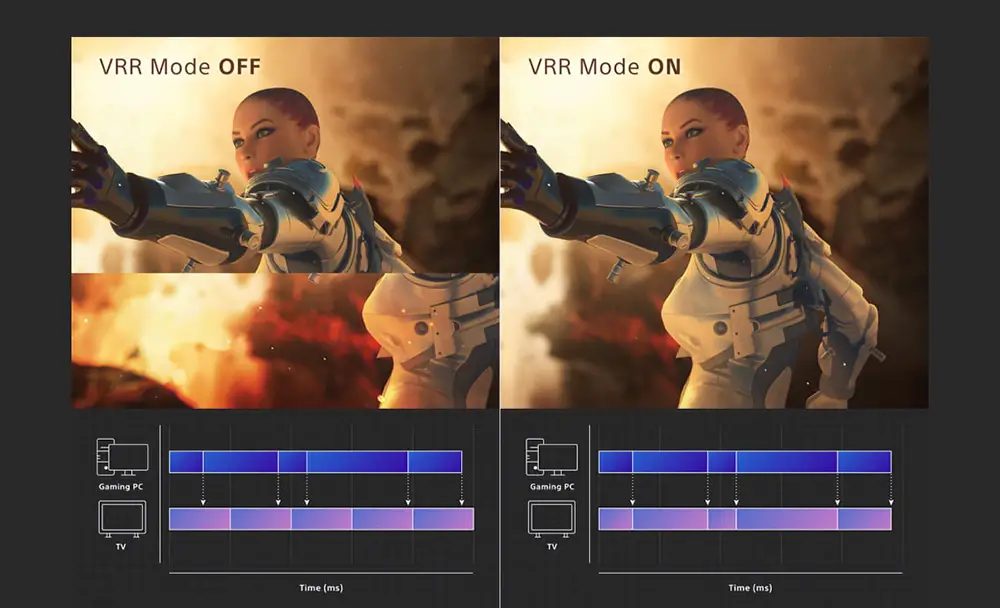 VRR Support
The X95L comes with VRR support out of the box, which Sony made standard last year. HDMI Forum VRR and G-Sync are supported but unfortunately not FreeSync. Sony is not supporting that in any of their releases so far. Let's hope this will change as most of the competition supports FreeSync for some time now.
Trying Out a Few Games
As we usually do, to get a feel of the TV's responsiveness we connected both our PS5 and Xbox series X to one of the HDMI 2.1 ports of the X95L. The games we try out lately are F1 2022 which supports both 60Hz and 120Hz and Dead Space which is a 60Hz game only.
The TV gave us an excellent gamming session. There is really nothing bad to say about its gaming virtues. Either it is 60Hz or 120Hz all our commands would render on screen blazingly fast. Response times were excellent and there was no bothering or obvious delays during our time with them.
The X95L may be missing a few specific gaming features like 1440p, 144Hz and FreeSync. But what is there, is really good. So if you are not looking for any of the above features then this one will not disappoint you.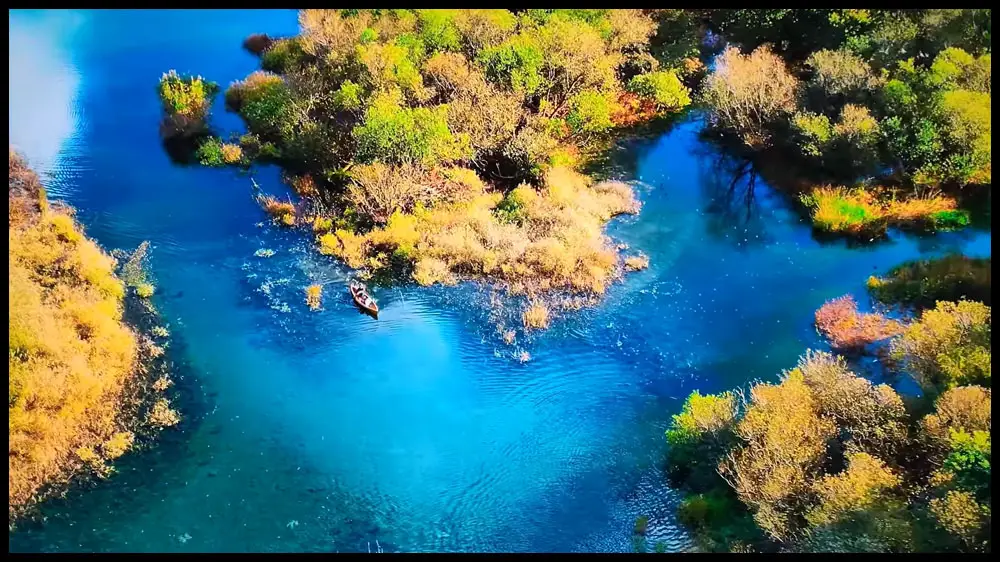 Overall Image Quality Impressions
Overall the X95L is definitely the best mini LED TV Sony has this year. The X93L may have been the same as the 2022 X95K. But the X95L managed to improve in some key areas. Its backlight performed better, it can display more colors, it is brighter and its motion performance is slightly improved.
Audio Quality
Sony has developed their own proprietary audio system they call Acoustic Multi Audio and the X95L uses a more advanced version of it called Acoustic Multi Audio+.
Audio System – Channels & Power Rating
The TV uses a 2.2 channels configuration with 60 watts of power output. Power distribution is 10 W + 10 W + 10 W + 10 W + 10 W + 10 W.
The difference of the Acoustic Multi Audio+ system in comparison to the more simplified version used in the X93L is that the X95L is using Frame Tweeters instead of the more traditional back panel ones found in the X93L.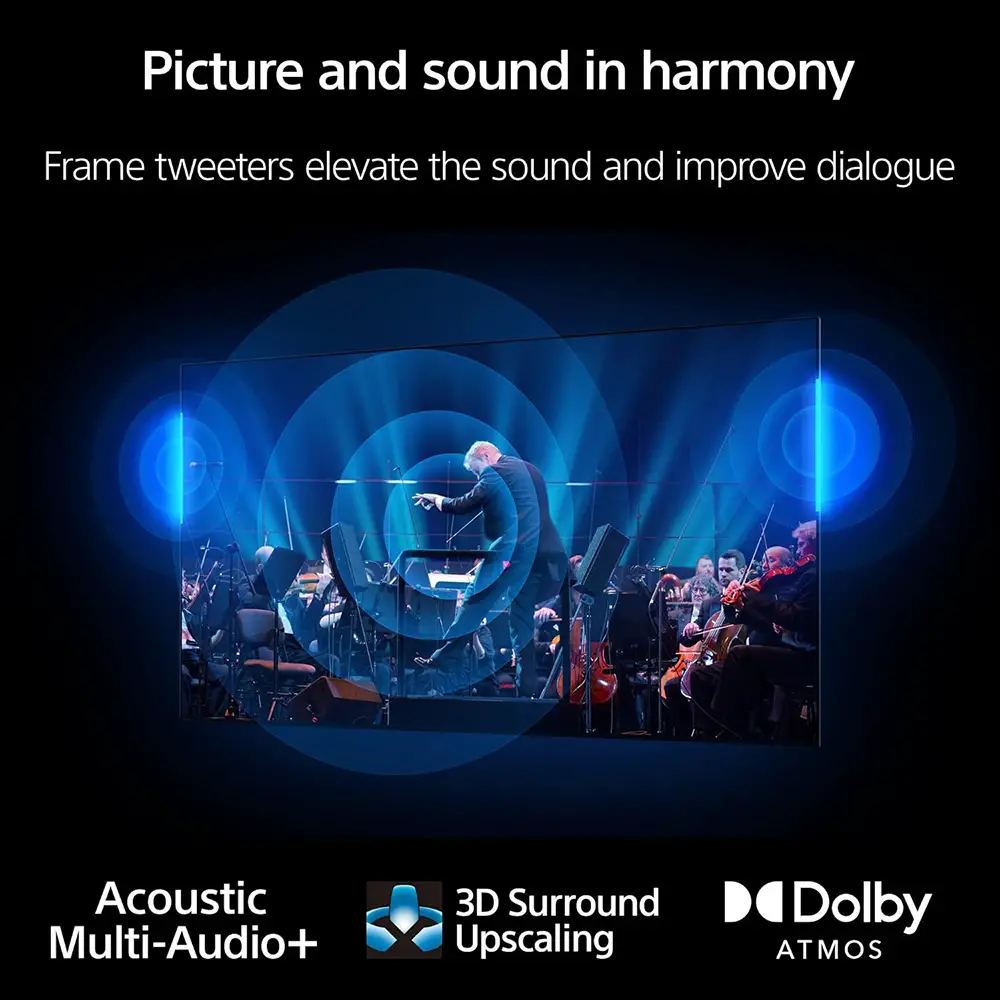 Audio Formats Support
There is support for Dolby Audio, Dolby Atmos and DTS Digital surround sound. But don't let all these fool you because even with a system like this you are not going to get a fully immersive surround sound experience. As with any TV the X95L lacks the necessary rear and height speakers. So what you get is not as good as marketing may claim.
Also keep in mind that Sony supports DTS and can even pass-through both Dolby Atmos and DTS:X signals from its eARC port. So if this important to you then the Sony is one of your definite choices.
Since last year Sony was the only of the big three (Samsung, LG, Sony) to still support DTS. But LG brought it back in 2023 in some of their top tier models, upping the competition considerably. Samsung is the only brand that do not support DTS at all right now.
Audio Features
In terms of audio features Sony includes everything they have.
First we have XR Surround. With it the X95L is using 3D surround upscaling in order to create a more immersive virtual surround environment. This is done by using two of Sony's proprietary virtual technologies. The first one is called S-Force Front Surround which is responsible for creating virtual surround sound. The second one is Vertical Surround Engine which is responsible for over the head audio like Atmos effects.
Also present is Voice Zoom 2 which is Sony's dialog enhancement technology. This feature detects voices and after analyzing them uses special filtering to suppress ambient sounds. This way even subtle dialog is greatly enhanced.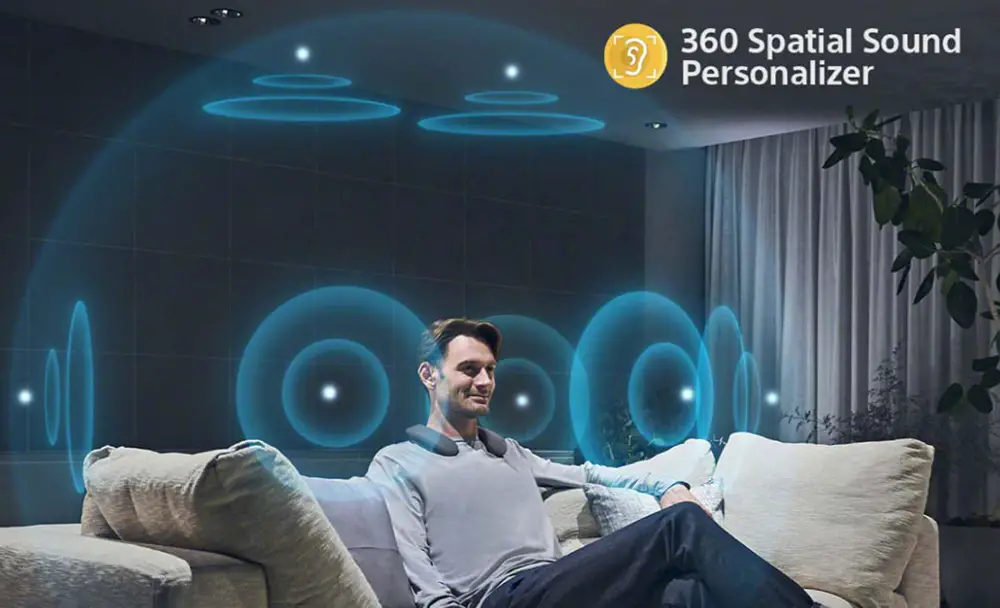 A couple more features is Sony's Acoustic Center Sync and 360 Spatial Sound Personalizer. With the first you can combine the TV with a Sony soundbar for a more synchronized output. The second can be used in combination with other speakers, like the SRS-NS7 wearable speaker, for spatial sound.
The X95L naturally features Sony's Acoustic Auto calibration in order to get the best audio performance no matter your sitting position. This can be used in combination with the optional Bravia Cam as it will detect where you sit in the room and calibrate the audio accordingly.
Overall Audio Performance Impressions
Obviously the TV's output is a step ahead of most simple 2.0 channels audio systems we find in many mid and lower tier TVs. But is it on the same level as the X95L's image quality? No, not by a long shot. The audio is perfectly fine for casual use. This means that for news broadcasting, casual TV series viewing and sports will suffice.
But if you are really serious about your entertainment and want to match its image quality to some equally good sound then a dedicated audio system is a must. If you cannot add a surround system then at least a good Dolby Atmos soundbar with surround speakers is what you should look for in order to have not only amazing visuals but enveloping audio also.
Ports and Connectivity
Next we will be looking at all the connection ports available.
The X95L uses a ports layout similar to the Sony X90L. As all ports are grouped together on the right side looking sideways.
Going from top to bottom we get two USB ports for connecting external storage or powering various devices. We also get a digital optical audio output for connecting older equipment that do not support HDMI connections.
Beneath we find a composite video input that also acts as an S-Center speaker input and four HDMI ports for connecting all your devices. We also get an Ethernet port for wired connection to your network, an RS-232C port for control, an IR input and the usual antenna/cable connector.
HDMI Specifications
As with all Sony TVs, we get two HDMI 2.1 ports along with two more older HDMI 2.0 ones. Unfortunately Sony, along with many other brands, other than LG and Samsung, are still struggling with only two HDMI 2.1 ports.
And to make matters even worse one of them is also the one with ARC/eARC functionality. So if you plan on using that then you are left with a single HDMI 2.1 port. In general all TVs that feature only two ports use Mediatek's SoC. At least the HDMI 2.1 ports in the X95L provide full 48Gbps bandwidth in order to allow high frame rate gaming and all HDMI 2.1 gaming features.
The HDMI 2.1 ports support ARC, eARC, HFR, ALLM and VRR. With VRR both HDMI Forum VRR and G-Sync are available out of the box, something that applies for all 2023 Sony models. FreeSync VRR on the other hand is not supported by Sony at all.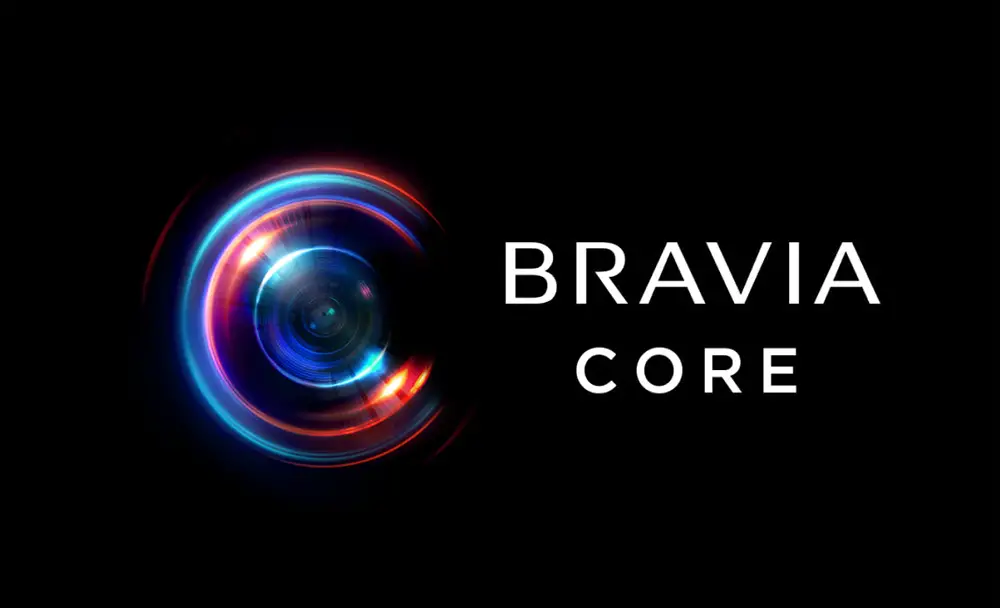 Connectivity Observations
Again, the Ethernet port is still the usual 100Mbps one. But this does not surprise us, as we have yet to see a TV making the transition to Gbit adapters.
Streaming requirements and internet connections have greatly advanced the last few years. This made the 100Mbps limit obsolete a while back. And while most TVs update their WiFi capabilities (some models even support WiFi6 this year) the Ethernet adapters are still the same.
And considering that the X95L comes with Bravia Core, Sony should be at the forefront of this much desired change. We say this because Bravia Core's highest quality Pure Stream available at 80Mbps require a minimum internet speed of 115Mbps. So in essence you cannot do that with a wired connection and have to rely on wireless with all the problems this can bring.
And lastly Sony, unlike some of the other big manufacturers, actually provide a USB 3.0 port in most of their TVs. Usually manufacturers don't seem very fond of using the newer USB ports. And rely mostly on the archaic 2.0 version even for many of their top premium models. So having one is definitely a plus.
Wireless Capabilities
When it comes to its wireless capabilities the Samsung X95L supports WiFi5 (802.11ac) along with Bluetooth 4.2 which is a bit disappointing to say the least. Many 2023 flagships come with WiFi6 and Bluetooth v5.2 so Sony is behind competition here.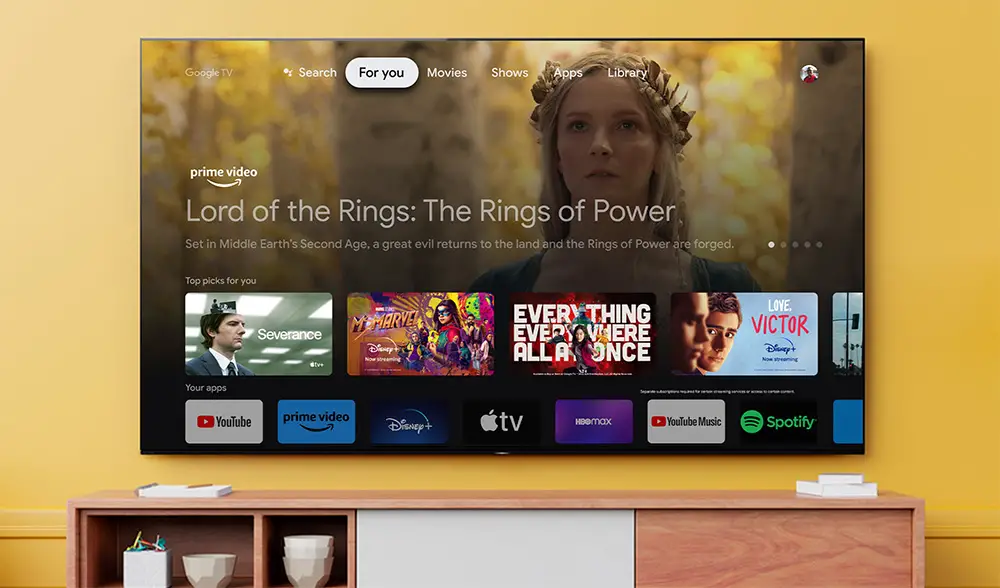 OS, Apps and Features
Strangely this year we have seen Sony using both Google TV 10.0 and 11.0 in their lineup. The Sony X95L is using Google TV 10.0 so basically this is the same version used in the X93L and X90L.
But to be honest the last few versions of Google TV do not have major differences between them and they keep their overall layout unchanged.
Google TV 10.0
Google has done a poor job at making clear of the differences between Google TV and Android TV that is still being used from some TV brands.
To make things real simple Google TV is still Android TV but with an extra layer on top of it. Think of it like how it works with Android smartphones. Most manufacturers that use Android in their releases they use on top of that their own layer that gives this extra something to their UI that make them unique both in appearance and functionality.
The same is with Google TV. You still basically use Android TV but there is the extra Google TV layer on top in order to make the UI feel different both in looks and functionality.
Google TV seems to have been designed around recommendations, either it be movies, TV shows or applications and this seems to be the main focus of all the latest OS in general. During setup the wizard asks you of what specific streaming services you use in order to customize the Home screen recommendations.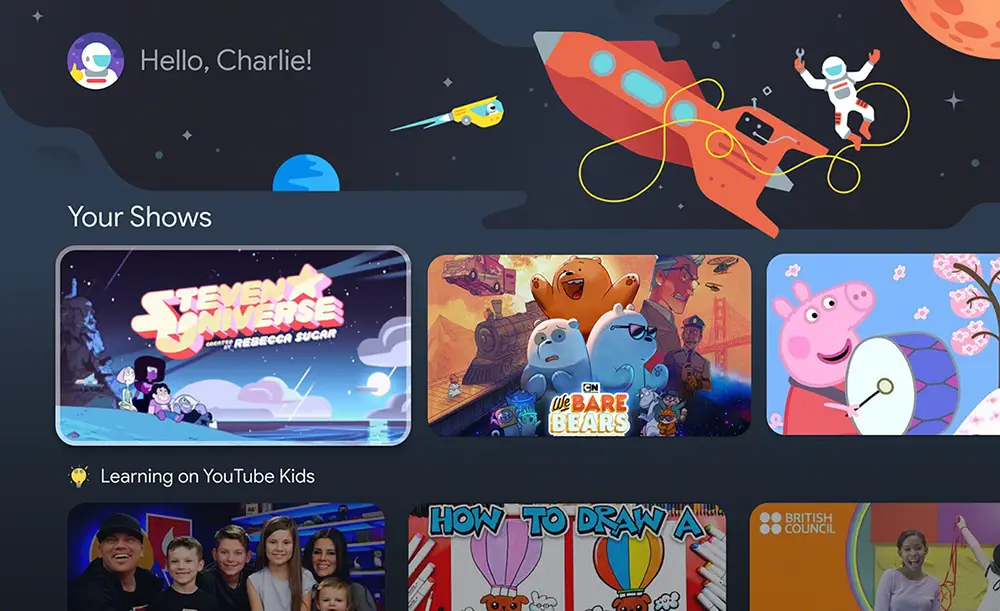 Keep in mind that Google TV is still Android at its core even though it looks different from Android TV. But with Google TV things seem more fluent, more direct and more easy to navigate around.
As far as navigation and overall user experience the X95L gets top scores. Navigating around all the menus and settings was really smooth and all apps would open and close really fast. We didn't notice any slowdowns or delays whatsoever no matter how hard we tried to push the TV.
Streaming Capabilities
If there is one thing that Google TV has in abundance that is huge app support. Through the included Google Play Store you can find literally thousands of apps that you can download and use. Except from the pre-installed ones of course. There is so much content available that you will hardly miss anything.
All the big names are obviously present like Google TV, Disney+, Netflix, Amazon Video, Hulu, HBO Max, Apple TV and Youtube. There is also Pandora, Tidal, Google Play Music, Spotify and iHeartRadio to name a few.

As always some of them are region dependent so make sure the ones you are interested in are working in your area. Lastly many apps like Netflix and Youtube support playback for both 4K and HDR content for those interested in it. But since each app is different we cannot say which apps support what resolutions and HDR formats in various regions.
Various Connectivity Features
Chromecast is also available here and it gives you the ability to stream content from other Chromecast enabled devices like mobile phones and tablets directly to the TV.
We also get support for both Apple Airplay 2 and HomeKit, which is now named Apple Home. With Airplay 2 you can stream content from other Apple devices on your TV while Apple Home lets you control certain aspects of the TV through your mobile device.
Voice Control
Voice control is also present as per normal. The TV can work with both Google Assistant and Amazon Alexa. You also have the ability to use Apple's Siri through Apple Home in case you prefer Apple's solution.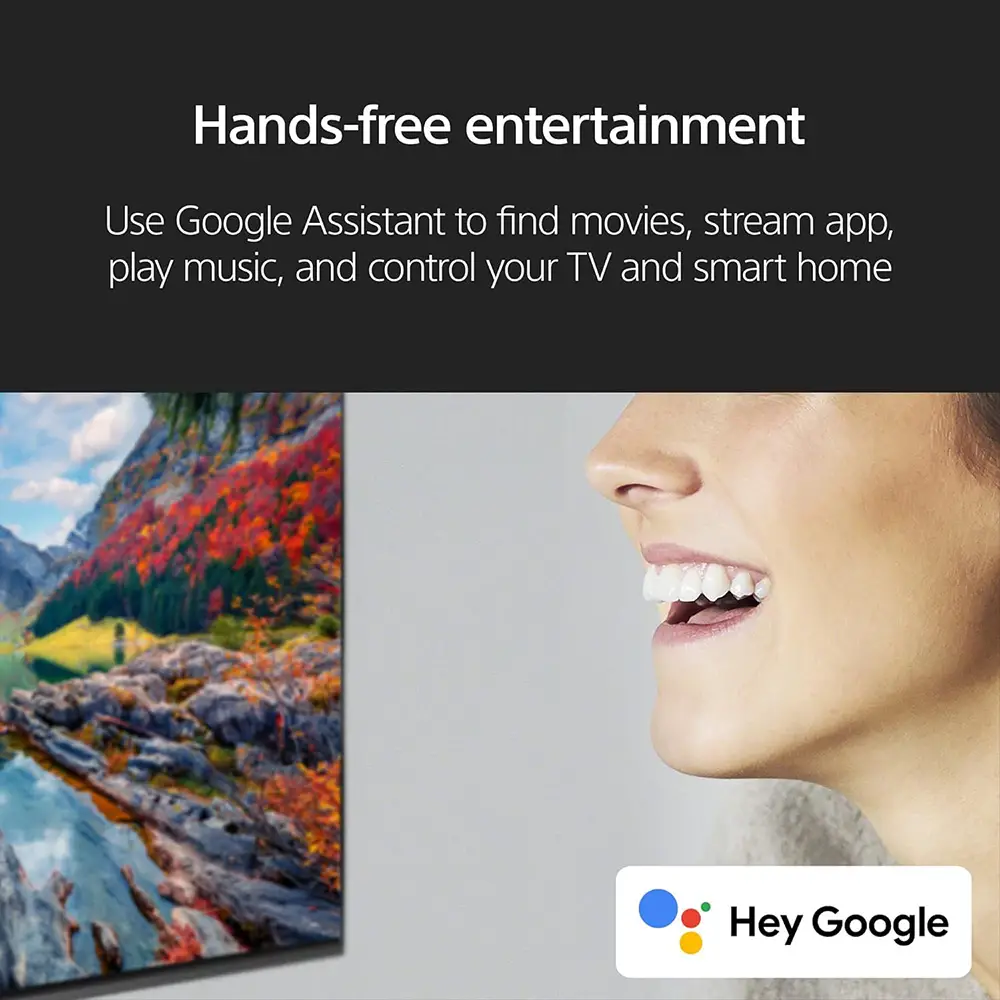 Built-in Media Player
As with most TVs nowadays the X95L can playback a wide range of files and codecs through its USB port. We tested the TV by trying a selection of files we keep for this reason. The files we tried were various combinations of video and audio codecs and the results were obviously really good.
Most files would play without any problem. This applied to most files with known codec combinations. The only instances the TV had trouble was with some files that used weird codecs or the bitrate was unnaturally high. But these files we keep just for testing and most commercially used files use more common and easy to read codecs.
Netflix Adaptive Calibrated Mode
The X95L also comes with the Netflix Adaptive Calibrated Mode which we also saw in some other top tier Sony TVs. What this does is to allow you to experience picture quality close to a filmmaker's vision and intent for all content that is streamed through the Netflix streaming service.
This feature works together with the ambient light optimization feature of the X95L by optimizing the picture brightness based on your room lighting conditions.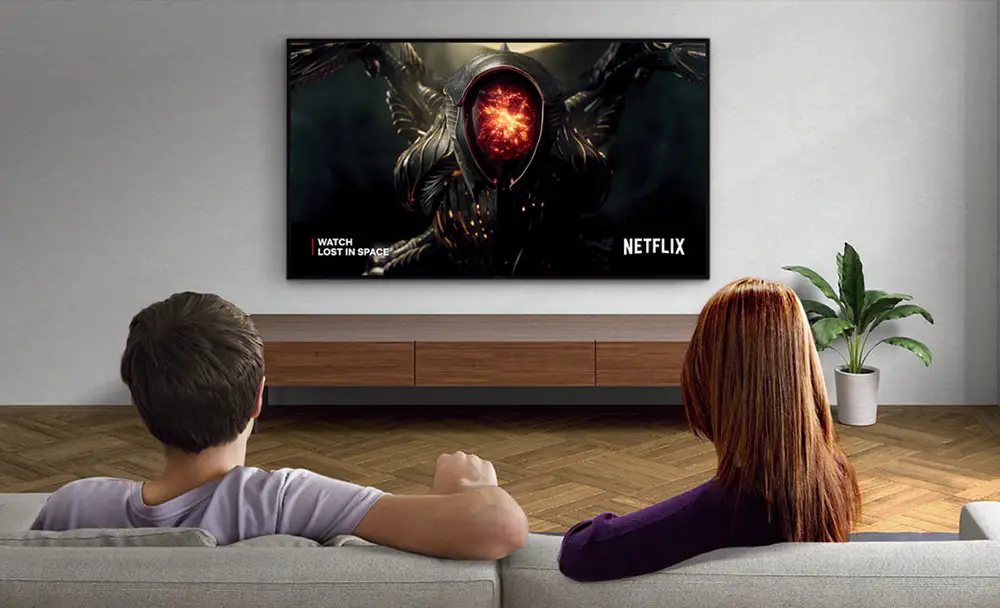 Calman Ready
For one more year all Sony TVs are Calman Ready. To address color variations from the production process, the TV is ready to use Portrait Displays' high-performance Calman auto-calibration software.
This allows an unprecedented level of calibration and the ability to fine-tune adjustments simply not possible through conventional picture settings. It delivers high-fidelity color reproduction that's true to the original TV signal, and can even adapt to the subtlest changes in color that may occur over time.
Bravia Cam
Bravia Cam is another returning feature. This is an optional accessory that can be purchased separately and can further enhance the functionality of this TV.
With the Bravia Cam the X95L can detect where you sit in the room and adjust the picture and audio accordingly. Other functions include gesture control and power saving features among others.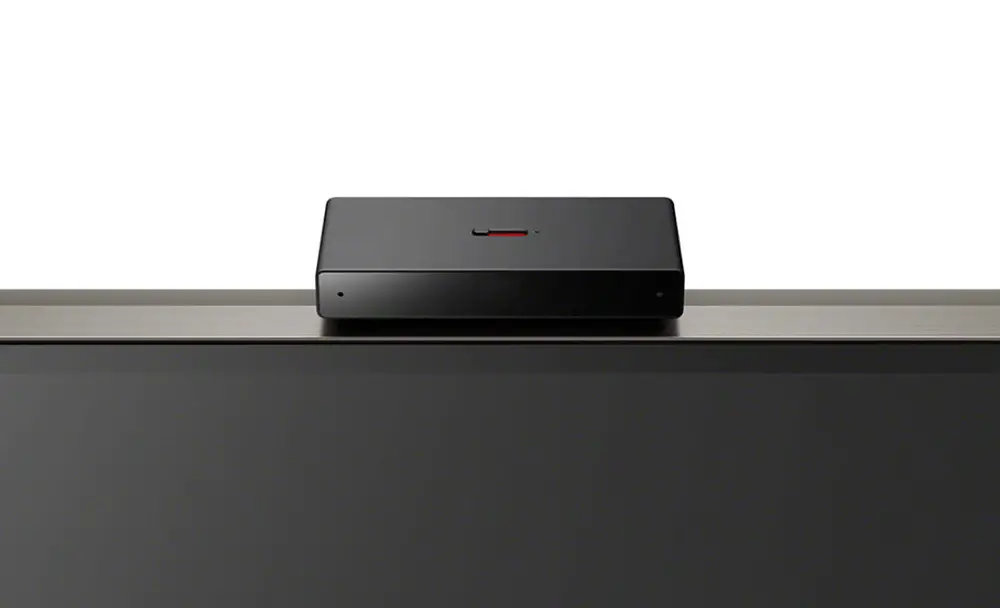 Game Menu and Eco Dashboard
It took some time to implement something similar but finally Sony made it, even if they are the last ones to do it.
The new Game Menu offers you the ability to gain access to certain gaming features like VRR, screen size settings and picture features. And all of this with a press of a button.
The Game menu feels less refined than LG's and Samsung's implementations but keep in mind that this is Sony's first year for rolling out this feature. As happened with the other brands, now that it's out they will surely update and refine it in future releases.
Also new is the Eco Dashboard. This allows you to change energy settings but also indicate you how these settings affect power consumption. Everything through a single, comprehensive screen.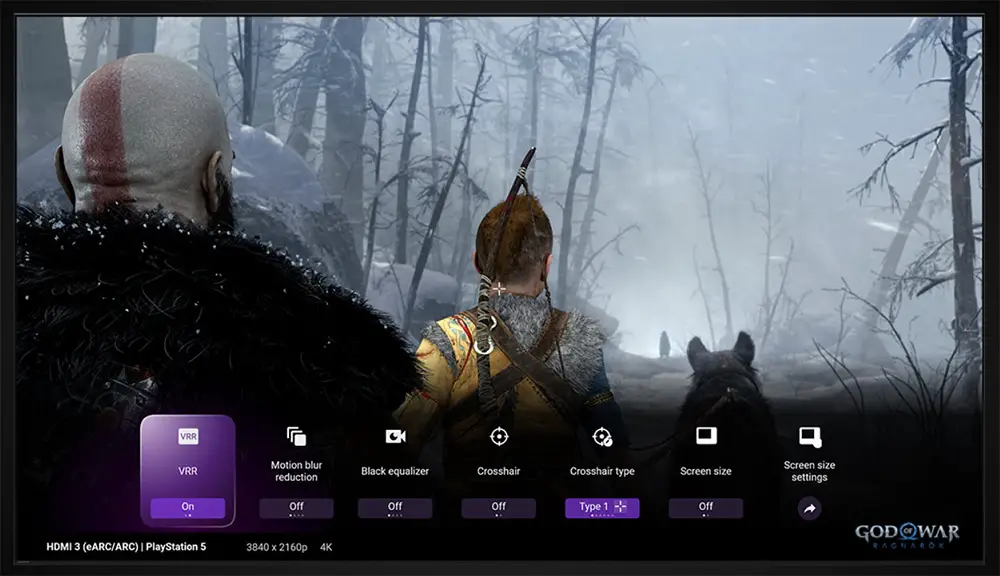 Compared to other TVs
First comparison is between the X95L and the 2023 Sony X93L as both of them have awfully similar specs. The Sony X95L is slightly better overall. It has better brightness, higher color coverage, its backlight is a bit better with less blooming and its motion performance slightly improved. So its the clear winner between the two in the 85″ category.
Next we have the 2023 Samsung S95C. The X95L has better processing and peak brightness. On the other hand the S95C has better contrast, no blooming at all, better viewing angles, color coverage and out of the box performance. It also supports 144Hz, FreeSync and four HDMI 2.1 ports. So we give this round to the Samsung.
Next is the LG G3 OLED. The Sony has slightly better processing and is brighter. But the LG G3 OLED has amazing contrast and no blooming at all, better viewing angles and supports FreeSync. Lastly the G3 OLED comes with four HDMI ports. The LG is slightly better overall.
Next is the 2023 Hisense U8K. These two performed really close. The Sony has better processing but the Hisense supports Dolby Vision and HDR10+, 1440p resolution and 144Hz. It also has better out of the box performance. But where it really trashes the Sony is the price as it sells for less than half the price!!! This is a huge difference so Hisense is the definite winner.
For last we left the 2023 TCL QM8. The Sony has better processing and better out of the box accuracy. The TCL is brighter, supports both Dolby Vision and HDR10+, FreeSync, 1440p resolution and 144Hz framerate. But again the biggest difference between the two is the price as the TCL sells for half the price for the 85″ size. The QM8 is the one we recommend.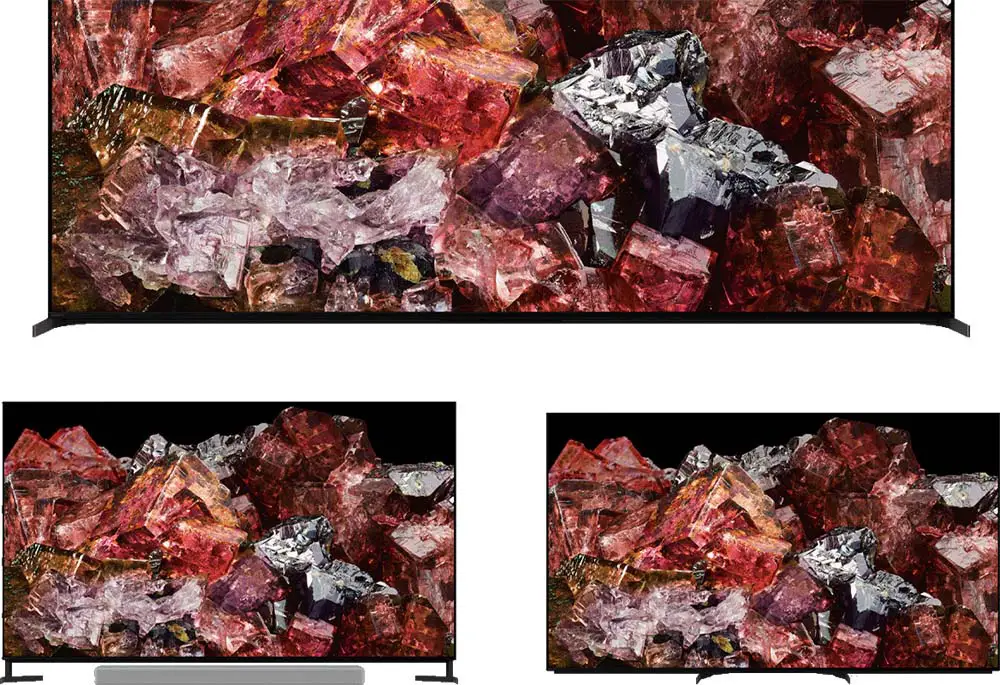 Final Thoughts
Even though the 85″ size in the top tier category is one of the most expensive markets to go for competition is fierce. You can clearly see this in our comparison section above and it shows that brands put a lot of effort to win the hearts and minds of cinephiles across all markets.
The Sony X95L is a great mini LED TV. Although it faces very stiff competition especially from Hisense and TCL there are some areas where Sony always exceled at. And that is no other than their processing which remains one of the best in the entire TV market.
On the other hand Sony's flagship is missing a few key features. It does not support HDR10+, it is missing 1440p and 144Hz support and there is no FreeSync. It also comes with only two HDMI 2.1 ports. If you consider that many of these features TCL and Hisense offer for just half the price then you will think twice before you pull the trigger on this one.
This is the end of our Sony X95L review and what we can say is that with Sony you always pay a premium price. This is not something new and it was always the brand's most known weakness. But if you are definitely looking for a Sony TV and want the best they have in their LED LCD lineup, the X95L is hands down the best mini LED they have produced so far.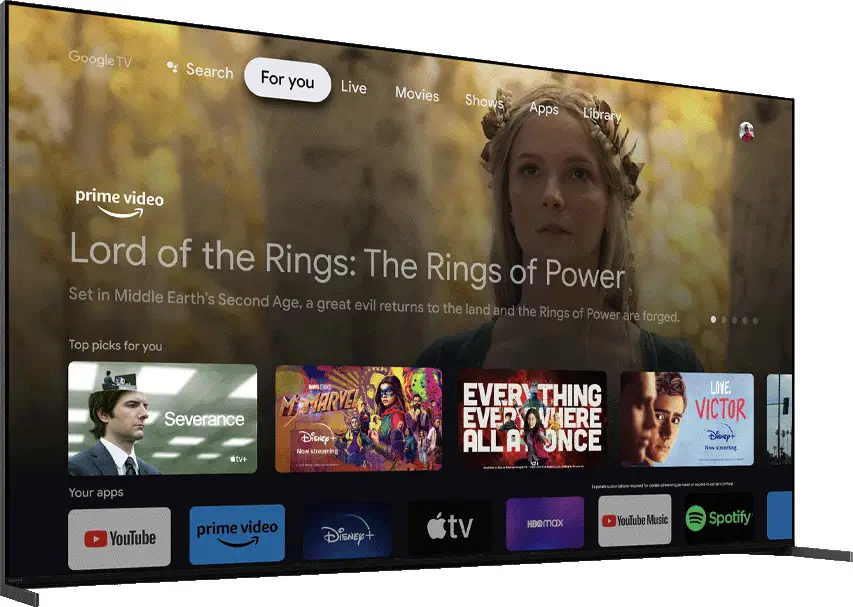 For more reviews you can check our dedicated 4K LED LCD TV reviews list or even look at our Product Reviews Table where you can find the brand and specific product you are looking for.
---
---
Cheapest Places to Buy :
*We are a reader-supported website. When you buy through links on our site, we may earn a small affiliate commission at no extra cost to you. Home Media Entertainment does not accept money for reviews.*
---