Sony X90L
Reviewed at $1,199.00 (55")
---
Cheapest Places to Buy :
---
Today we continue our venture with Sony's 2023 TVs as we move down the performance ladder and into more of a mid tier territory. As such, in our Sony X90L review we will be testing this new LED LCD TV and compare it to its predecessor, the 2022 Sony X90K.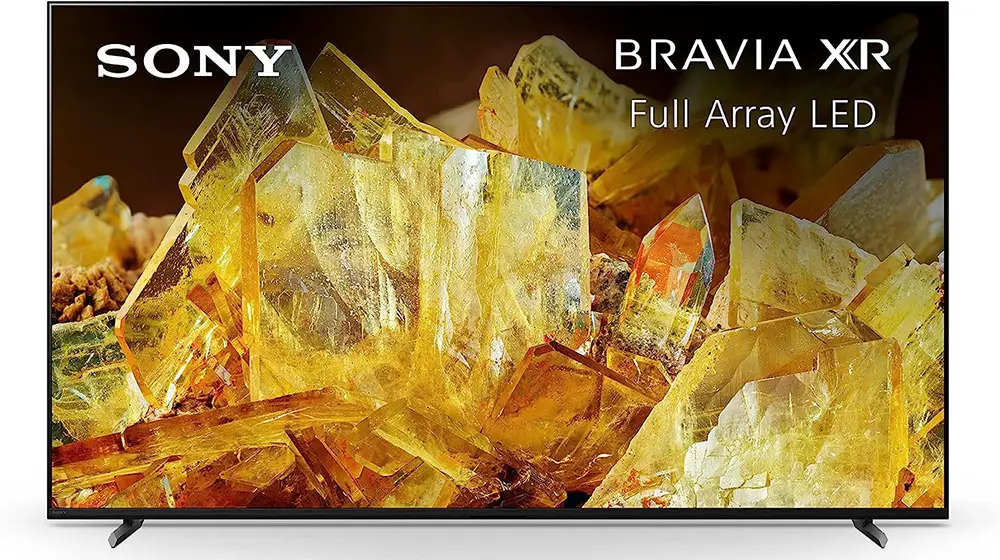 Very recently we tested the new Sony X93L and found out that it was the exact same TV we got last year, namely the X95K. With that in mind it will be interesting to see how similar the X90L and X90K really are.
But first, as always, we will go over the specs real quick. The X90L uses Sony's Cognitive Processor XR along with a full array backlight system with local dimming. It comes with a VA panel with a frequency of 100/120 Hz, depending on the region, while other features include Dolby Vision, Sony's Acoustic Multi-Audio with Dolby Atmos and DTS support and two HDMI 2.1 ports. In terms of OS we find Google TV with Chromecast, Airplay and voice control support.
As we expected, just reading the above specifications did not reveal any differences between the 2022 and 2023 models. So our measurements will determine how similar or different these two really are. Did Sony released another rebranded model, or there is more to it than meets the eye? Let's find out.
Design
First, let's begin by talking about the design and upon unboxing the first thing that we immediately noticed was how different the X90L looks to the X90K. It seems that Sony decided to completely overhaul this year's model. And this is surely an indication that more changes happened than the specs show.
Measurements
The TV surely is up to Sony's quality standards. Although plastic is still the main material, everything is nicely put together.
Thickness of the TV is about 2.3″ (5.8 cm) which is very impressive. And we say this because FALD TVs usually are more fat due to the larger LEDs they use. In comparison the Sony X93L mini LED we reviewed recently has almost the same thickness.
Its black borders were also very thin and close to 0.3″ (0.8 cm).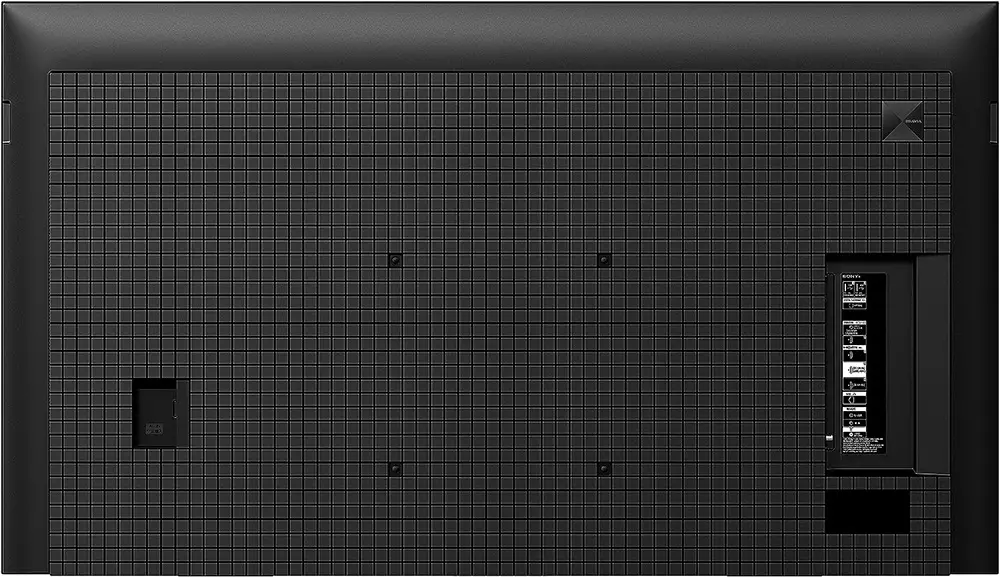 Back Side
The back of the TV is where we notice the biggest changes in the new model. The checkerboard design that is so characteristic of Sony is here but it is different now. The squares are smaller and occupy wider area of the rear panel.
One thing that is the same is the overall layout. The ports are again all on the right side looking sideways for easy access if you want to place the TV on a wall.
The power connector is on the left side while the VESA mounting holes are the only other element visible in the middle. The XR logo in the center of the checkerboard design is now at the top right corner, above the connection ports.
As far as cable management everything remains the same. No grooves to drive the cables through and no special clips that could attach to the legs and keep all cables together. Also there are no plastic covers to hide the ports like in some other models we checked lately.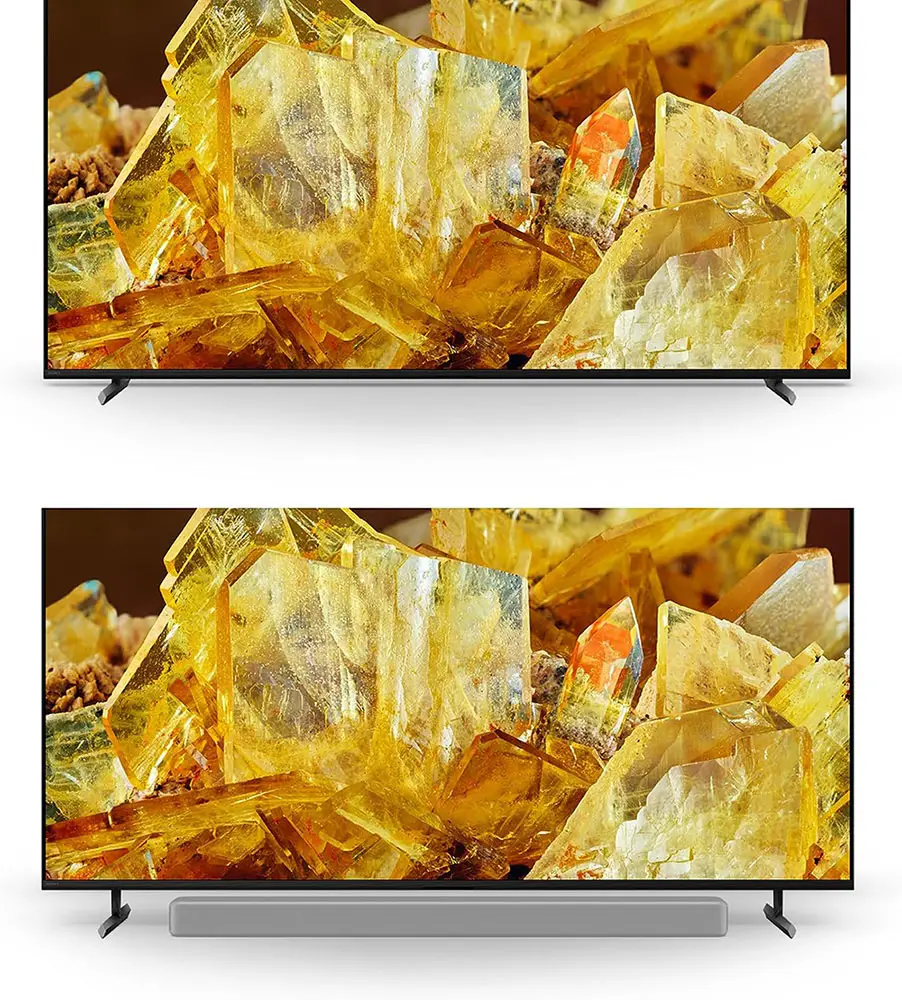 Stand
The design of its stand follows the fairly standard bench type that offers the TV more stability. But on the other hand you need a bigger furniture if you plan on placing it on one instead of the wall. Although fundamentally the same to the one the X90K was using, the stand of the X90L uses wedge shaped legs instead of the vertical ones in the X90K.
Another feature is that the stand has two different placement options. The default one and the soundbar one. In the soundbar position the stand raises the panel higher for a soundbar to fit under it. The gap that is left underneath is around 3″ which is enough for most soundbars.
What is extremely confusing here is the fact that some EU models of the X90L allow for a third stand placement which is the narrow one. In this one you can lock the legs closer to each other, ideal for smaller furniture. For some strange reason the US X90L does not offer this placement. So you cannot choose anything else other than the wider position.
Remote
As for the remote, this is the same one we saw in both the Sony A80L and Sony X93L recently.

Sony really found a nice balance for their buttons layout. It is not as cluttered with buttons as LG's remotes are and is a bit more functional than Samsung's One Remote. The number of buttons is just the right one and you will never feel troubled pressing the correct one.
The remote obviously comes with a built-in microphone for issuing your commands to the TV and also comes with six dedicated buttons instead of four available last year.
These are used for Netflix, Amazon Prime, Disney Plus and Youtube. Sony also added their own Bravia Core Service and Chruncyroll which is the first time we see this service in a dedicated button. It appears that Crunchyroll is an online service for anime and manga. But we really doubt how many will be using this except from very specific markets.
Video Quality
Processor technology used
In terms of image processing the X90L uses Sony's best Cognitive Processor XR which is the same chip used across most premium and top tier TVs from Sony.
The Cognitive Processor XR divides the screen into hundreds of zones and recognizes individual objects in these zones better than ever before. What's more, it can cross-analyze around a few hundred thousand different elements that make up a picture in a second like focal points, contrast, colors, motion and clarity and determine ways in order to improve the end result even more.
Just from the naming you may think that Sony is reusing the same chip from previous years. In reality Sony made certain improvements in their processor this year, even though it uses the exact same name.
The new addition is called "XR Clear Image". This new feature gets the input signal and cleans it up with its Signal Characteristics Analysis. This is checking resolution, encoding parameters and bitrate among others in order to apply its Adaptive Noise Resolution and Adaptive Super Resolution.
To make it simple to understand, this technology works with low quality streaming and broadcasting content in order to clean the image as much as possible. It can work in parallel with the TV's upscaling features in order to give you an image that is up to 4K resolution standards.
Resolution and Up-scaling
As always first comes our upscaling testing. We run a few videos in different resolutions ranging from ultra low quality ones, some 480p DVDs, some in 720p and obviously 1080p resolutions. We tried broadcasting signals, streaming content and discs to have a better, all around idea of the TV's capabilities.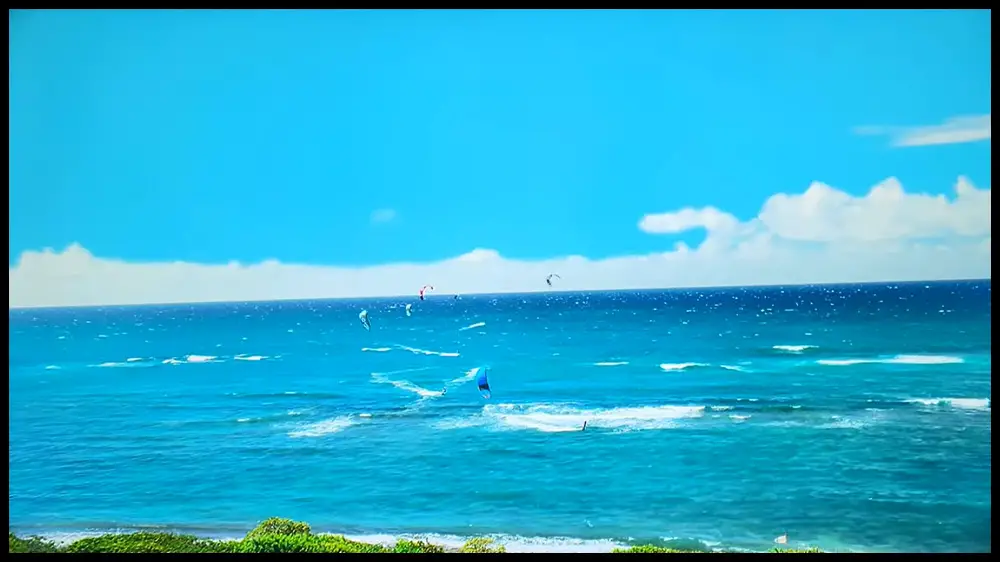 The X90L performed really good in all our tests. The TV was very capable of preserving many of the details found in the lower resolution content. There were very minor inconsistencies due to the sharpening process while low quality streaming content revealed subtle macro blocking artifacts.
If we had to compare we would say that the X90L felt slightly better than the X90K. The difference was really small and almost not noticeable. But we would give a slight edge to the new X90L.
Audio Processing
We will talk more about the X90L's audio capabilities in our dedicated audio section but the TV seems to use most of the same audio processing technologies we see in many of Sony's releases.
As such we find the XR Sound suite which includes Sony's Acoustic Multi-Audio system. Along with it we get XR Surround for virtually created audio and Voice Zoom 2 which is a dialog enhancement feature.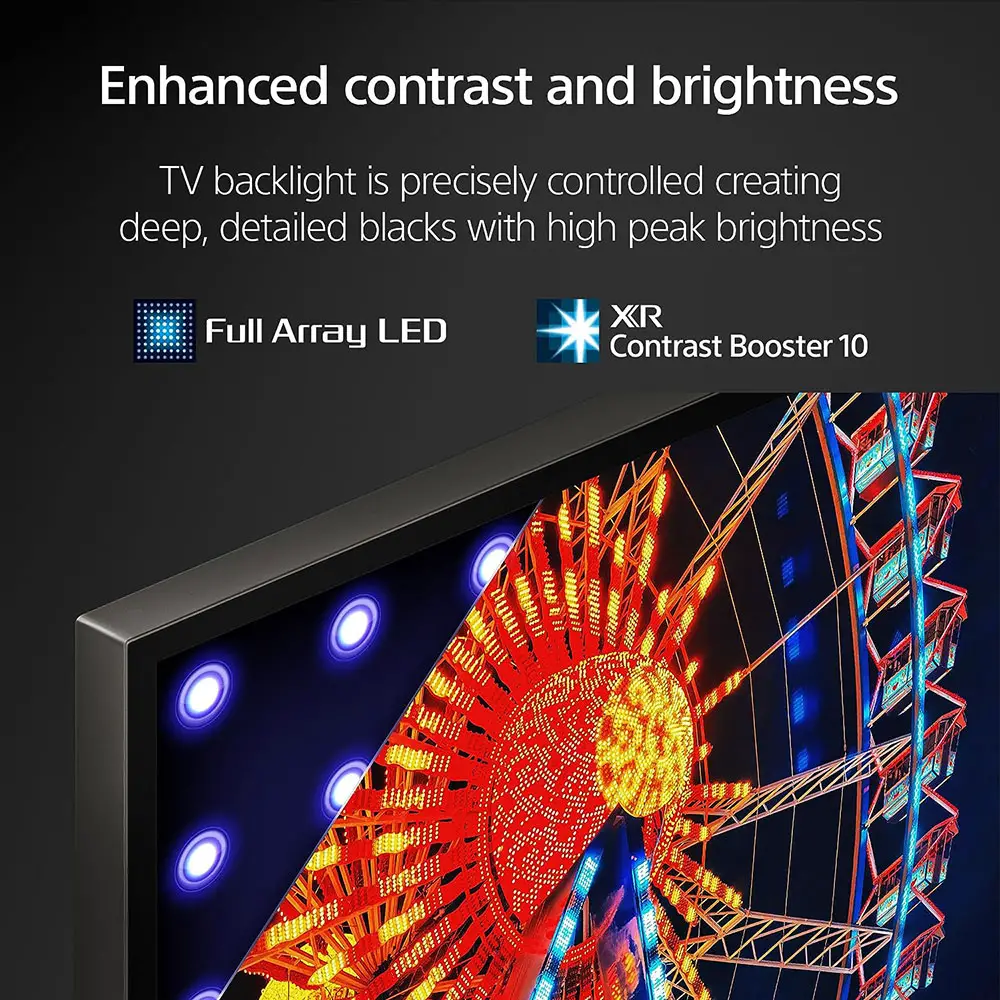 Lighting technology used
A few years back FALD TVs were the best choice when it came to backlights. But with the arrival of mini LED they became somewhat of a mid tier choice now.
Sony continues to use FALD backlights in some of their TVs and the X90L is one of them (the other being the X85L). The real question is how similar is the FALD system of the X90L to the FALD system in the X90K.
FALD Explained
A FALD system in order to perform good depends on two factors. The number of dimming zones available and how fast each zone can change it's light output. The more dimming zones used the better and more accurate light control the TV has but also the higher the price goes.
That's why they usually scale the dimming zones number depending on the model. The effect on having low number of dimming zones can be seen when you see a very bright object on a completely dark background. If the TV has very few zones light will escape to the nearby pixels and create a visible halo around the object.
Also the light algorithms play a huge role as they control the response time of the various dimming zones. If the change is slower than it should be you will see what is called ghosting when a bright object moves very fast against a dark background.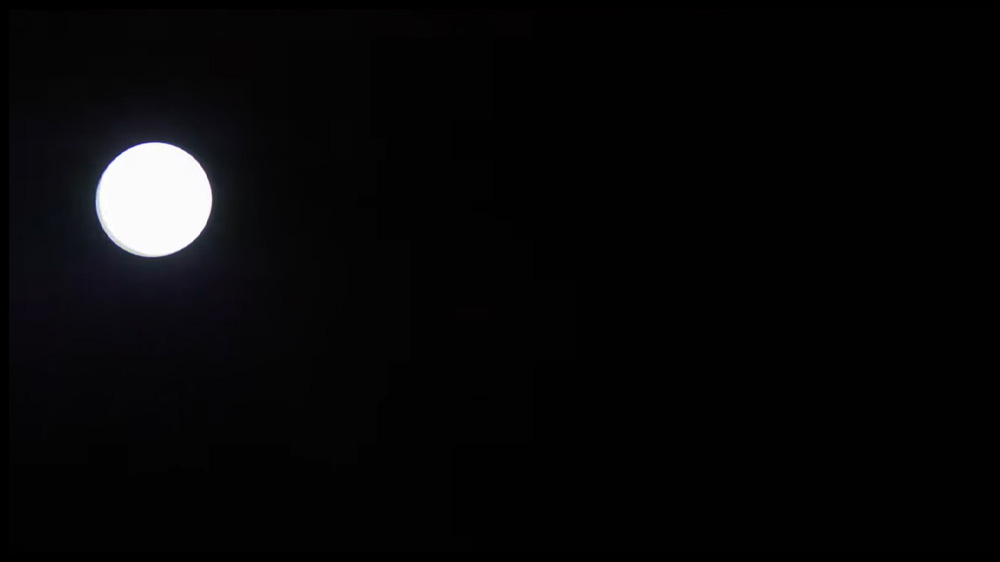 Number of Dimming Zones
It seems that most sizes of the X90L got an upgrade here as the number of dimming zones has increased. The difference compared to last year may not be huge. But any increase can be a welcome upgrade, considering how the low number of dimming zones are hurting these FALD units in general.
The 55″ X90L we have for testing seems to use 64 dimming zones. Obviously bigger sizes tend to have higher numbers but we have no official data to give for these.
Blooming & Zones Transitioning
In our blooming test patterns the X90L did good enough, if you consider how low the number of dimming zones is. Blooming is still very much visible, especially around a bright highlight in a black background. You can also notice it around subtitles during low lit scenes.
Also the local dimming algorithms were not particularly efficient and its dimming zones were too slow to turn off and on as it was becoming visible when a bright object would pass from one zone to the next. A fast moving object would show darker on its leading edge due to the slow turning on of the zone while ghosting would appear behind it as it was rather slow at turning it off after the object left its area.
But even with these obvious flaws the overall sense we got is that the X90L is better than the X90K in this area. Not by a huge margin, but the slightly higher number of zones and the more efficient algorithms make the X90L the obvious winner.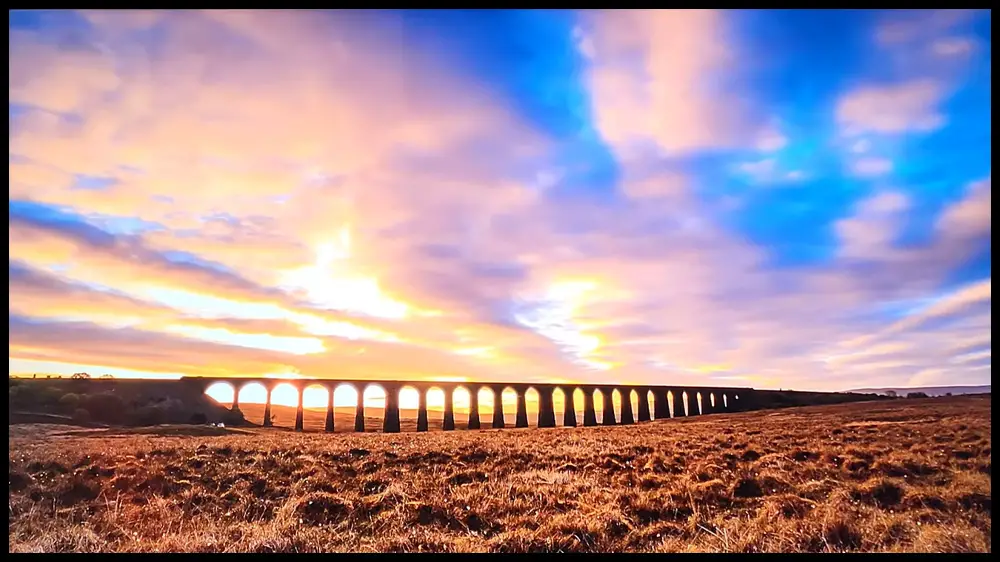 Brightness / Contrast
Next we have our brightness tests. In terms of settings we use the same ones as we do in most Sony models. For picture mode we selected Custom with maximum brightness and Peak Luminance. Auto Local Dimming is set to High.
SDR and HDR Measurements
First test is the SDR brightness over a 10% window and the number we got was 1,152 nits which is great. It is high enough to combat any kind of glare in an extremely bright room making it an ideal TV for any room condition.
We then switched to HDR content and in our HDR brightness over a 10% window test we measured 1,147 nits. This is again great. And this kind of brightness makes HDR impressive with highlights that really pop.
Automatic Brightness Limiter (ABL)
As with most TVs, the X90L comes with an Automatic Brightness Limiter (ABL). This lowers the overall brightness of the screen when large parts of it become very bright for a long period of time. This may not be very obvious when watching a movie for example. But is more obvious with bright static images, or if you use the TV as a computer monitor.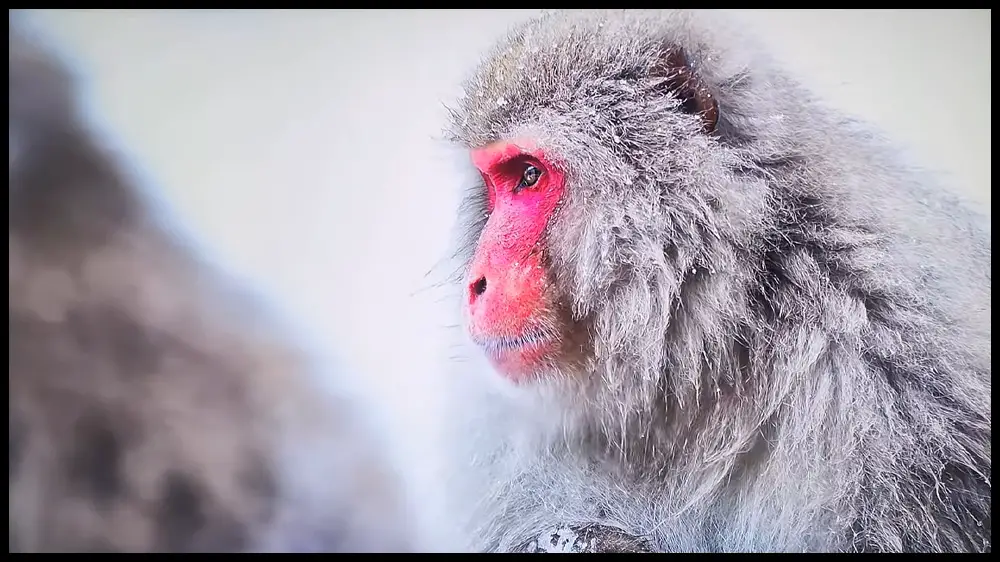 The ABL on the X90L was not very aggressive although you could still see the dimming of the picture after a while. But you are going to see it only if you pause the image for a long time. With real life content you are almost never going to notice it.
Last Year Comparison
The new X90L performed noticeably better than the 2022 X90K. It was about 20% brighter than its predecessor in both SDR and HDR tests and for a mid tier model we call this a significant improvement.
EOTF Tracking
Brightness levels were extremely close to the EOTF reference values up to its relatively smooth roll-off point. The TV seems to have slightly raised near black levels. This can cause shadow detail to look slightly washed out, but to be honest this was not very obvious or bothering with most videos we tried.
As usual, for the X90L to follow the curve more accurately you have to use its Gradation Preferred tone mapping.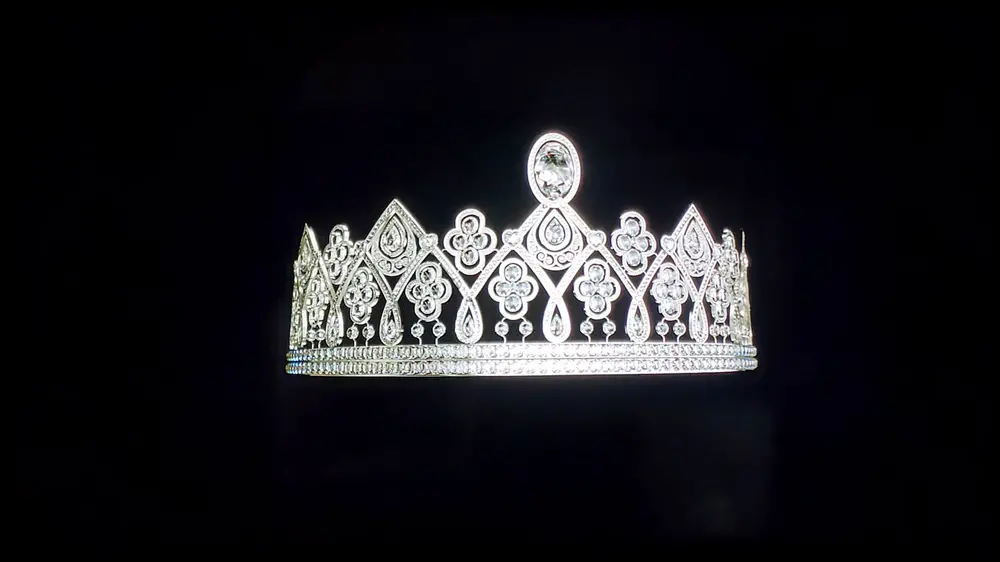 Contrast Performance
In terms of contrast the X90L was really good with deep blacks and bright highlights. Native contrast was higher than usual compared to other Sony TVs with VA panels. But this was to be expected because it is missing the X-Wide Angle layer that usually has a negative impact on contrast.
Fortunately, with the local dimming feature the TV's contrast improves exponentially. As a result we get very deep blacks as any such TV should have.
Viewing angles
The X90L is using a VA panel so the viewing angles we get are mediocre and not much different from other VA equipped TVs. As we mentioned above the X90L is missing Sony's X-Wide-Angle technology. So viewing angles are really mediocre.
From what we saw we would say that up to 25-30 degrees the TV retains good image quality. But anything above that and image starts to degrade a lot. We did notice slightly better colors in the X90L compared to the X90K but the difference was really small to be noteworthy.
If you plan on using this TV in a living room where multiple wide positions will be used by the family you want to keep all the above in mind. As the X90L will not be able to retain the same quality you will get from the center spot. Therefore we recommend you actually try it first before deciding.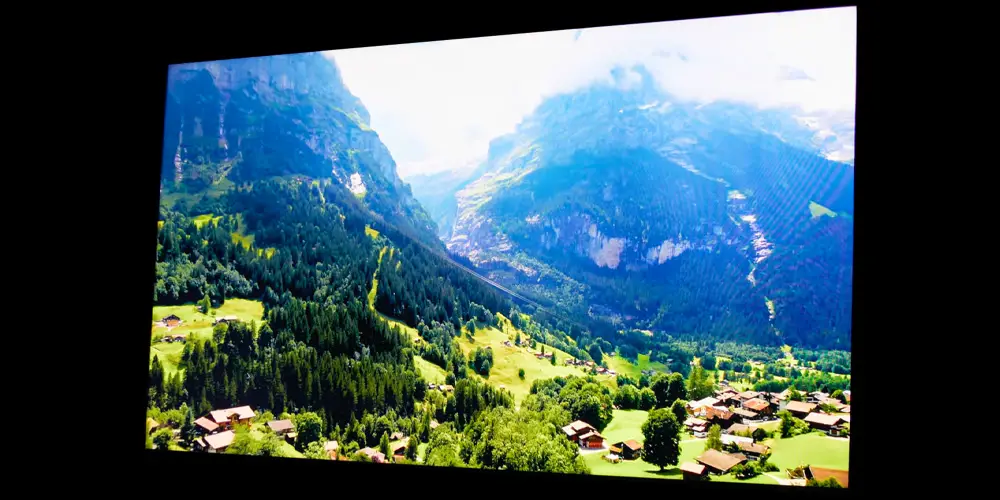 HDR support
As far as HDR protocols Sony likes to include the same across their entire lineup, either it is top tier or lower end TV. So here things are pretty much the same as the rest of the 2023 releases.
In total the X90L features the standard trio of HDR protocols. These are the basic HDR10 which is required for 4K UHD playback, HLG that is used in broadcasting and lastly the more advanced Dolby Vision that uses dynamic metadata and offers the best quality from the three available.
If you don't care about HDR10+ then you shouldn't really worry about it. Dolby Vision has far more support although HDR10+ seems to be getting some traction both from online streaming services like Amazon Prime and with the UHD format.
If you really want to have both HDR10+ and Dolby Vision then you will have to look at some other brand like Hisense, TCL or depending where you live at Panasonic or even Philips. Unfortunately none of the big three (LG, Samsung and Sony) support all three of them.
We don't see this changing any time soon. So if you definitely want them all there are alternative brands to look at. But Dolby Vision has the most support right now. So Sony TVs are good in that front.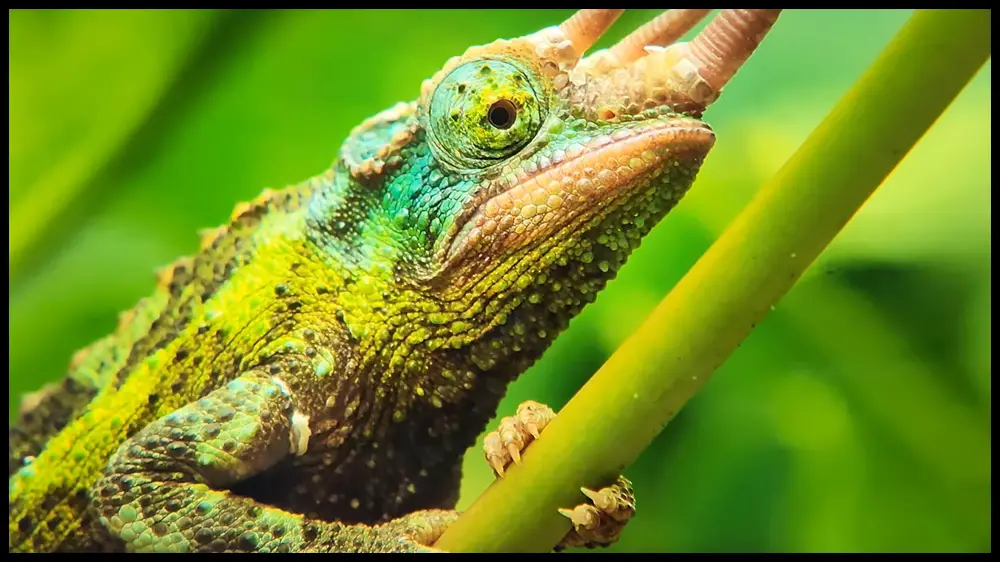 Color coverage
The X90L, similar to many premium Sony TVs, is equipped with certain tech in order to allow it to display deeper and more lifelike colors. As such Sony has used an XR Triluminos Pro display in combination with their XR Picture suite.
In our measurement tests the TV reached about 94% coverage of the DCI-P3 color space which is excellent. On the wider REC.2020 color space we got a coverage of 74% which again is very good.
These numbers show that the X90L is very similar to the X90K. No major differences to observe here.
DeltaE Errors
Before calibration the TV had really good color accuracy. There were some minor inconsistencies that needed fixing like white balance and slightly raised gamma. But everything else was spot on. Color temperature was almost perfect and almost all colors stayed under the DeltaE limit of three.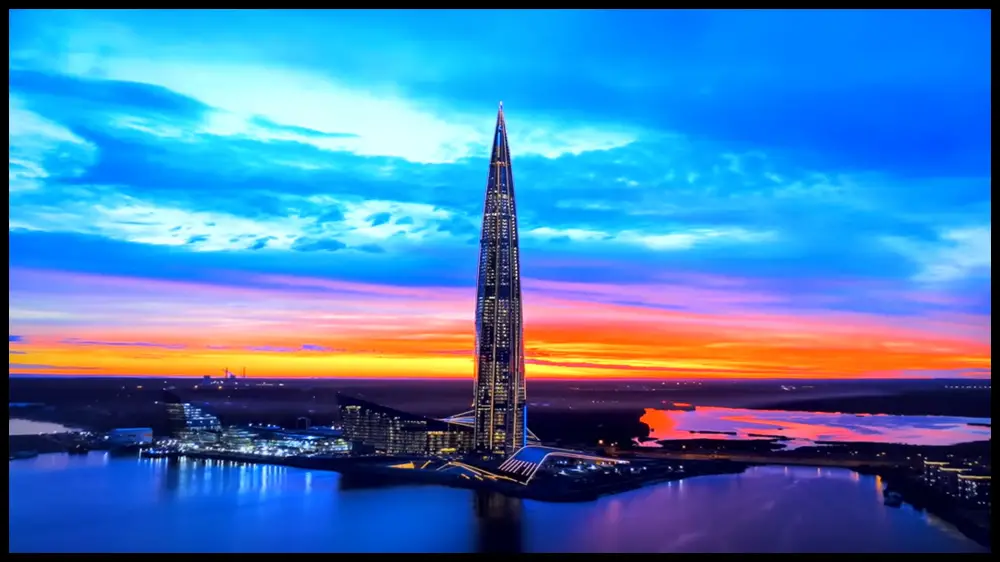 After calibration we managed to fix most of the above errors. Both white balance was and gamma were now almost perfect. Also all colors were further improved and none of them was even close to the DeltaE limit of three.
Although after calibration the TV performed far better we can say that even its out-of-the-box settings were really good. This makes the X90L ideal for casual users and if you don't want to mess with complex calibrations.
Color Gradients
Color gradients were very good. Some banding was there in blue and green colors, but it was mostly with their brighter shades. With real world content this was not much of a problem.
There is also a Smooth Gradation feature in case banding is bothering you. But you are going to lose some fine detail if you use that, as is always the case with this feature.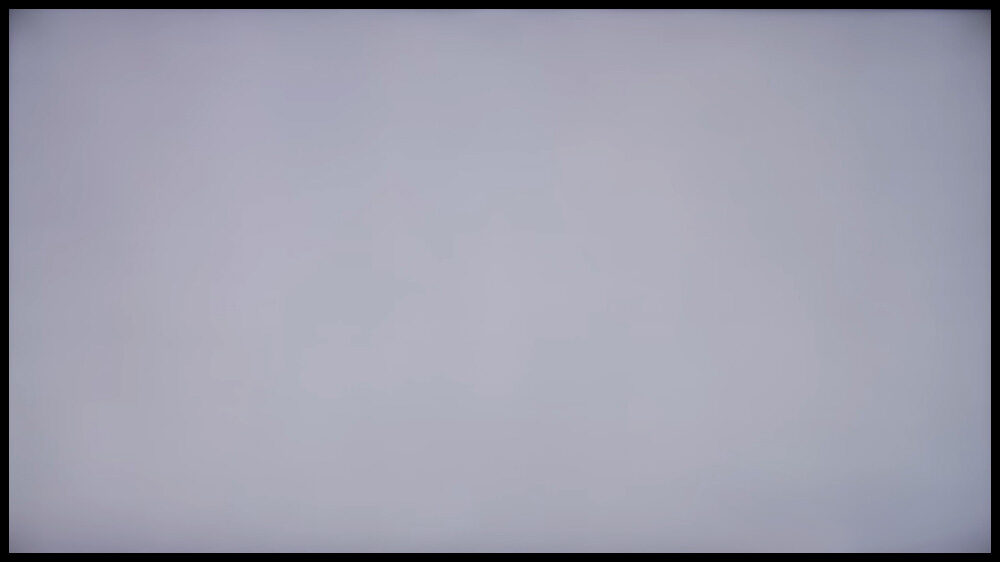 Panel Uniformity
Grey and black panel uniformity were average. With a grey pattern we noticed some very subtle vertical lines but these were extremely subtle and you are not going to see them during normal use. Also the edges of the screen appeared slightly darker than the center.
Black uniformity was much better. Although without local dimming the screen has a slight blue-ish tint when local dimming was active blacks were deep and smooth.
Motion performance
Next we have our motion performance tests. From everything we saw the X90L didn't change much from last year's model. But we did notice some differences that we will mention below.
The TV is using a 100/120Hz panel along with a backlight dimming frequency of 720Hz.
In terms of motion the TV performed really well with very little blur in fast action scenes. This is obviously a result of the X90L's fast response times. But fast response times means that stutter makes an appearance.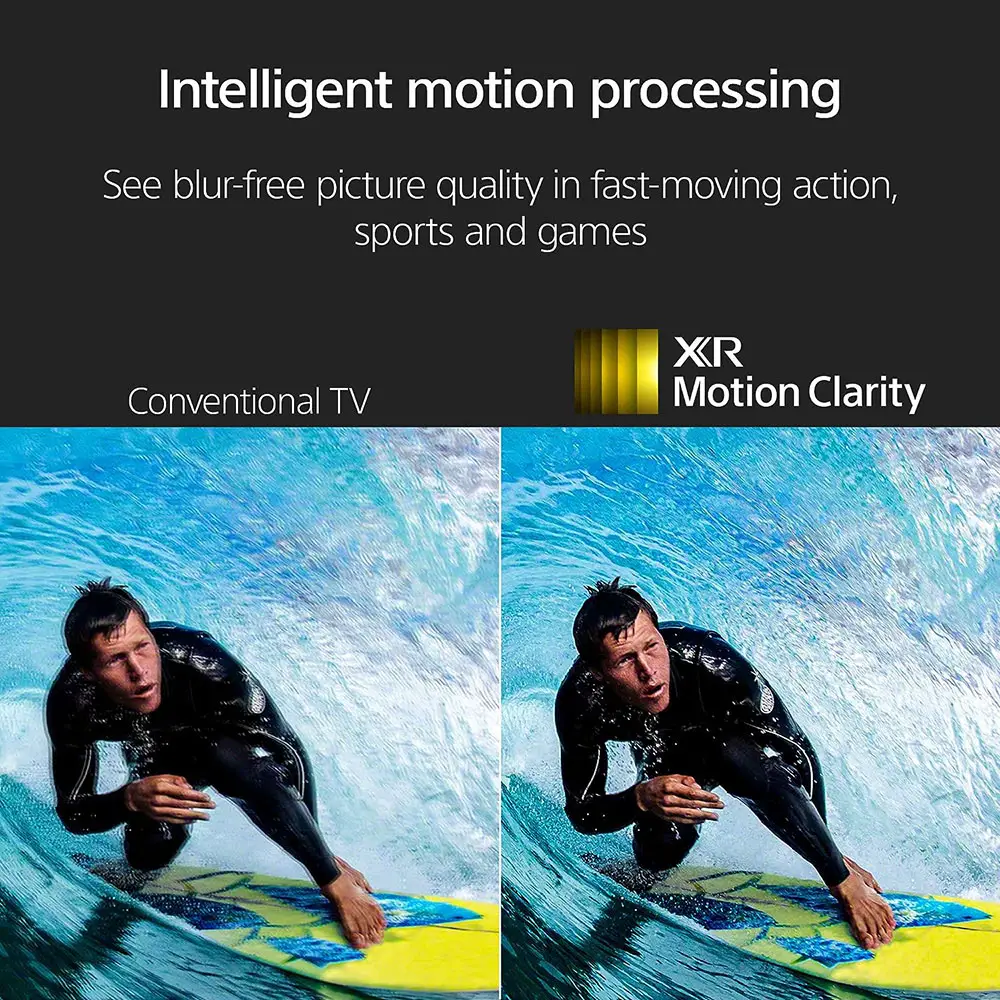 And here is a small difference compared to the X90K. Due to the X90L's slightly higher response times stutter was a bit better with low framerate content and not so obvious. It was still present, but more manageable than in the X90K. As always this can be improved by using the TV's motion interpolation feature.
Furthermore the TV can also remove judder either from 24p or 60p content, which is great for any kind of content.
Motion Interpolation
This is a feature that smooths motion and removes blur and judder from fast camera movements. Motion interpolation in the X90L was as good as you expect to see from a TV in this price range.
Again, with fast moving objects this feature cannot keep up and certain artifacts will show up. It really depends on the scene but the more action and moving elements on screen the worse the artifacting.
Also be careful because very aggressive settings will make the "Soap Opera Effect" to appear. Motion Interpolation can be enabled by turning CineMotion to High and MotionFlow to Custom. From there you can adjust the Smoothness slider accordingly.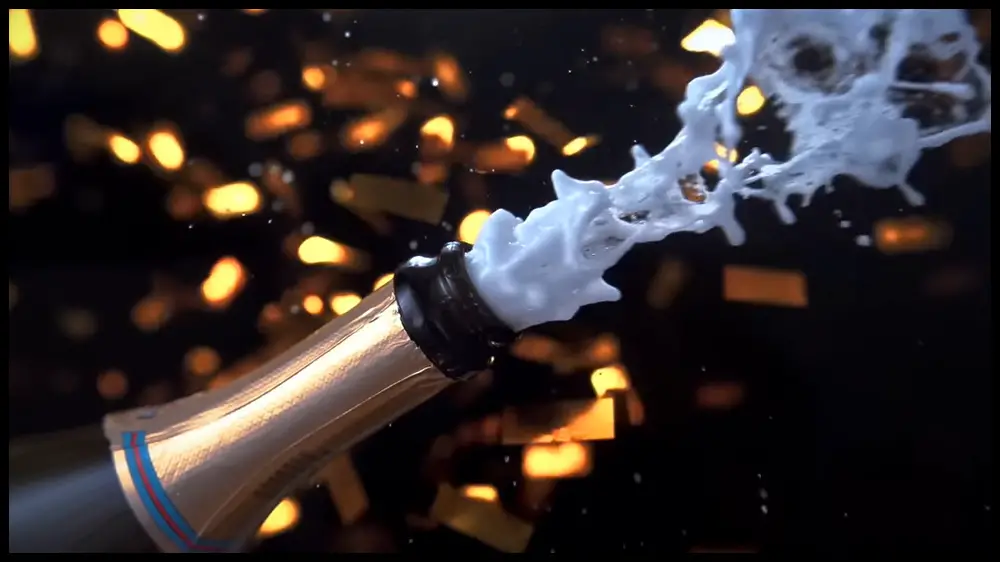 Black Frame Insertion (BFI)
Black Frame Insertion (BFI) is also available and can be enabled with the Clearness setting in the MotionFlow menu. BFI can considerably improve motion performance but unfortunately creates other problems.
The most obvious one is that brightness takes a visible hit. Which is detrimental with any TV that cannot achieve extremely high brightness output. At least the X90L is bright enough, so the lower brightness will not be a huge problem. Also the BFI feature flickers only at 120Hz. This means that with 60Hz content you may notice some undesired image duplication.
Overall Motion Impressions
Not many differences here. The X90L seems to have slightly less stutter than the X90K so you can call this an improvement. But in all other areas both TVs did almost the same.
Sony has done a good job in this area. The TV obviously has its share of problems but we can say we were happy with what we saw.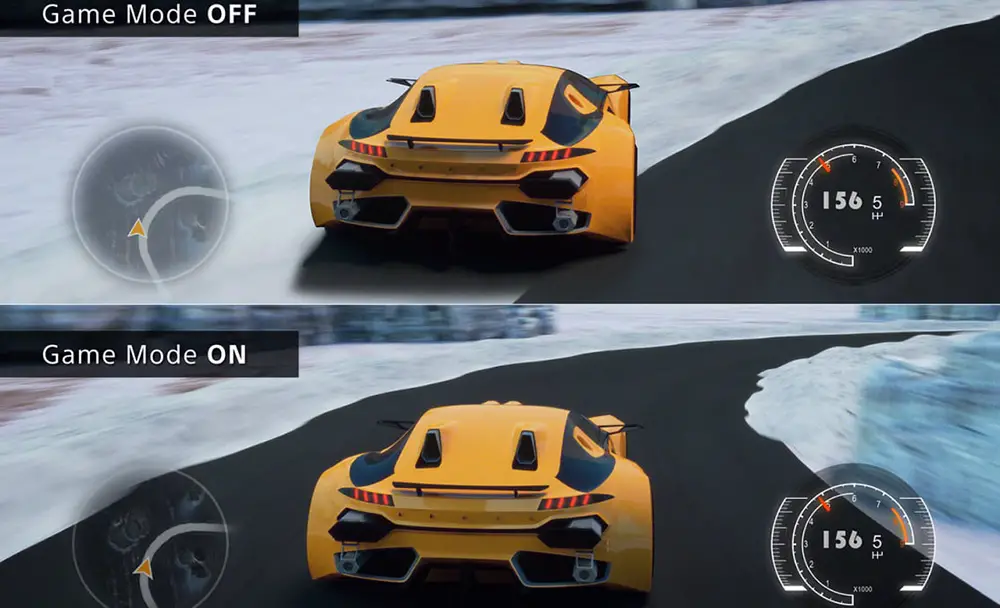 Input lag Measurements
We will measure the TV's input lag next.
According to our measurements the X90L measured an average of 18.1ms input lag in both 1080p and 4K resolutions at 60Hz. Very good numbers for a Sony TV. At 120Hz we measured 9.2ms in both 1080p and 4K resolutions which again is great.
These numbers we got are almost exactly the same as what we measured in the X90K last year. As always Sony TVs show slightly higher numbers than competing brands, namely LG and Samsung. But the difference is not so big and the X90L remains a very good gaming TV in terms of input lag.
Obviously you are going to get such low numbers only if you use the available Game mode. As outside that the input lag will greatly increase to around 144ms which can still can be fine for casual, slow paced games but for nothing more.
We also need to mention that the X90L does not support either 1440p resolution or 144Hz refresh rate. So 4K@120Hz is the best you can get. Keep that in mind as we start to see certain brands support these two in their TVs now.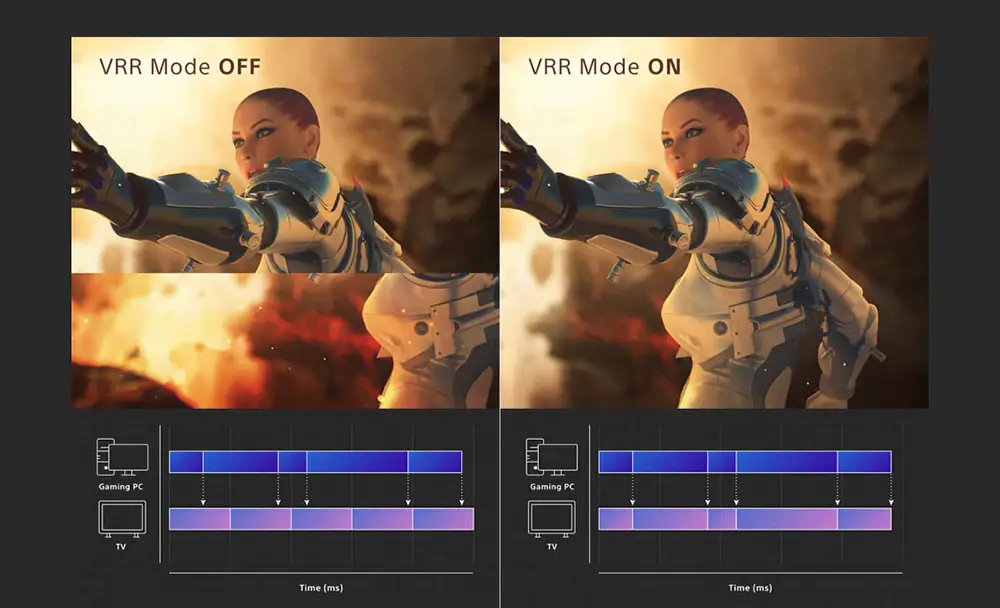 Other Gaming Features
The TV also comes with Auto Low Latency Mode (ALLM). This can be used with any devices that support that like the PS5 and Xbox consoles and can greatly benefit users.
Unfortunately, as with all Sony TVs there is no HGiG mode. But we do get Auto Genre Picture Mode and Auto HDR Tone Mapping which are Playstation 5 specific features.
VRR Support
The X90L naturally comes with VRR support out of the box, as Sony made it a standard feature last year. HDMI Forum VRR and G-Sync are supported but unfortunately there is still no FreeSync. Sony is not supporting that in any TV in this year's lineup. Let's hope they will do because both LG and Samsung have this.
Trying Out a Few Games
For this test we connect both our PS5 and Xbox series X to one of the HDMI 2.1 ports of the X90L. The games we try out lately are F1 2022 which supports both 60Hz and 120Hz and Dead Space which is a 60Hz experience only.
The TV is as good as we expected and was really on par with the other new Sony TVs we tested so far this year, namely the Sony A80L and the Sony X93L.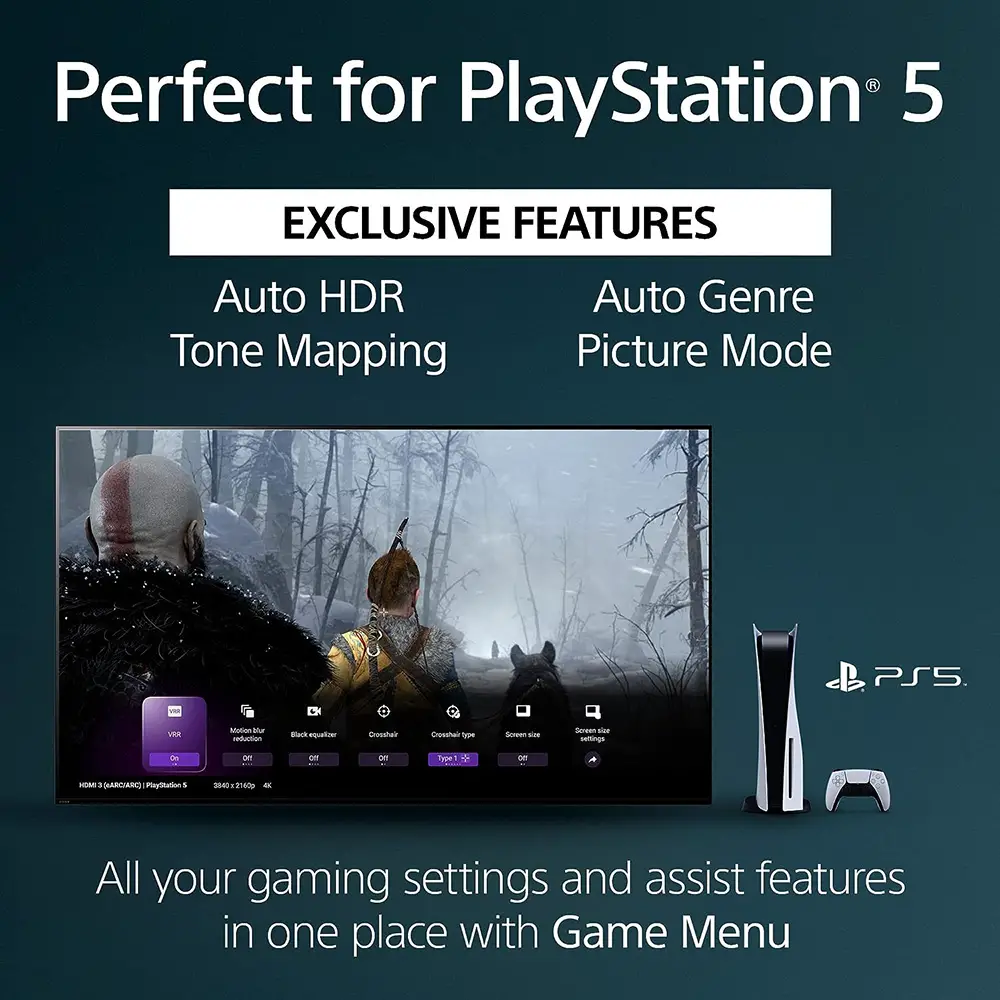 The press of each button registered on screen instantaneously. We didn't sense any delays at all and even with F1 22 that is a very demanding game in terms of responsiveness everything felt really good. In 120Hz, our control over the F1 car felt even more tight and responsive but with 60Hz we didn't sense the slightly higher input lag at all.
Dead Space is an entirely different beast. Much slower and without the constant need for razor sharp reactions. And thus it is more forgiving with slower response times. But the X90L did an excellent job and offered us a very smooth experience during the entire gaming session we had.
Overall we are very satisfied here. Yes, Sony is missing some features like 1440p resolution, 144Hz support and FreeSync. But if you don't care for these in particular this TV is excellent for gaming.
Overall Image Quality Impressions
Usually this section comes with a small comparison with the model this TV replaces. Because this is the way we can determine if there are any meaningful improvements or not.
And from all our tests it seems that Sony really went the extra mile and made some improvements in this model.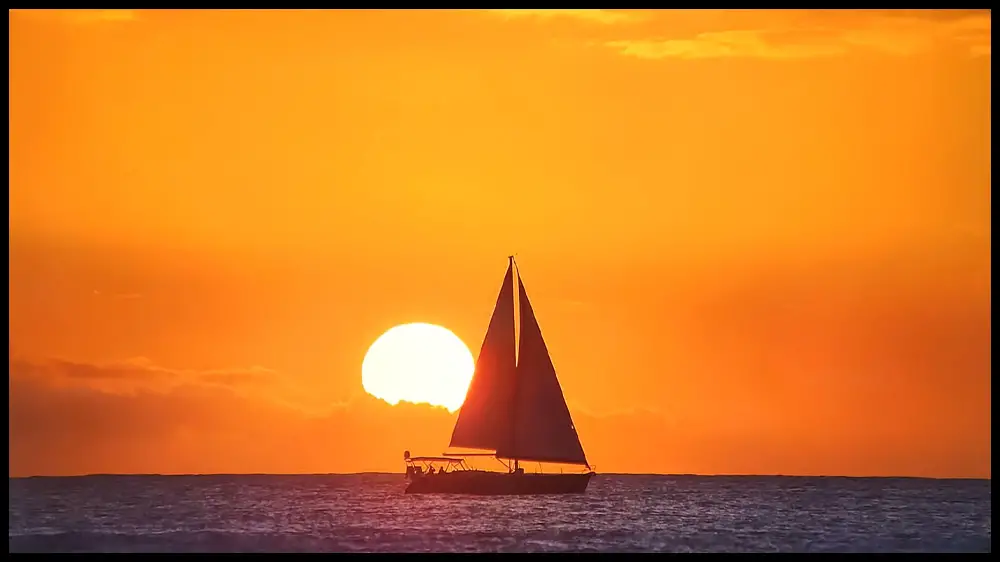 Slightly more dimming zones may not be huge change by itself. But the X90L showcased improved local dimming algorithms and much higher brightness, measured about 20% higher, in both SDR and HDR content.
There was also slightly less stutter when no motion interpolation was used. The difference was small, but it was noticeable.
In all other areas the X90L performed really close to the 2022 X90K. So overall the new X90L gets the upper hand in terms of picture quality.
Audio Quality
When it comes to sound Sony developed several technologies that uses in their TVs and the one that they used in the X90L is called Acoustic Multi-Audio.
This is the exact same system we saw in the X90K so again, we expect the two to perform almost the same.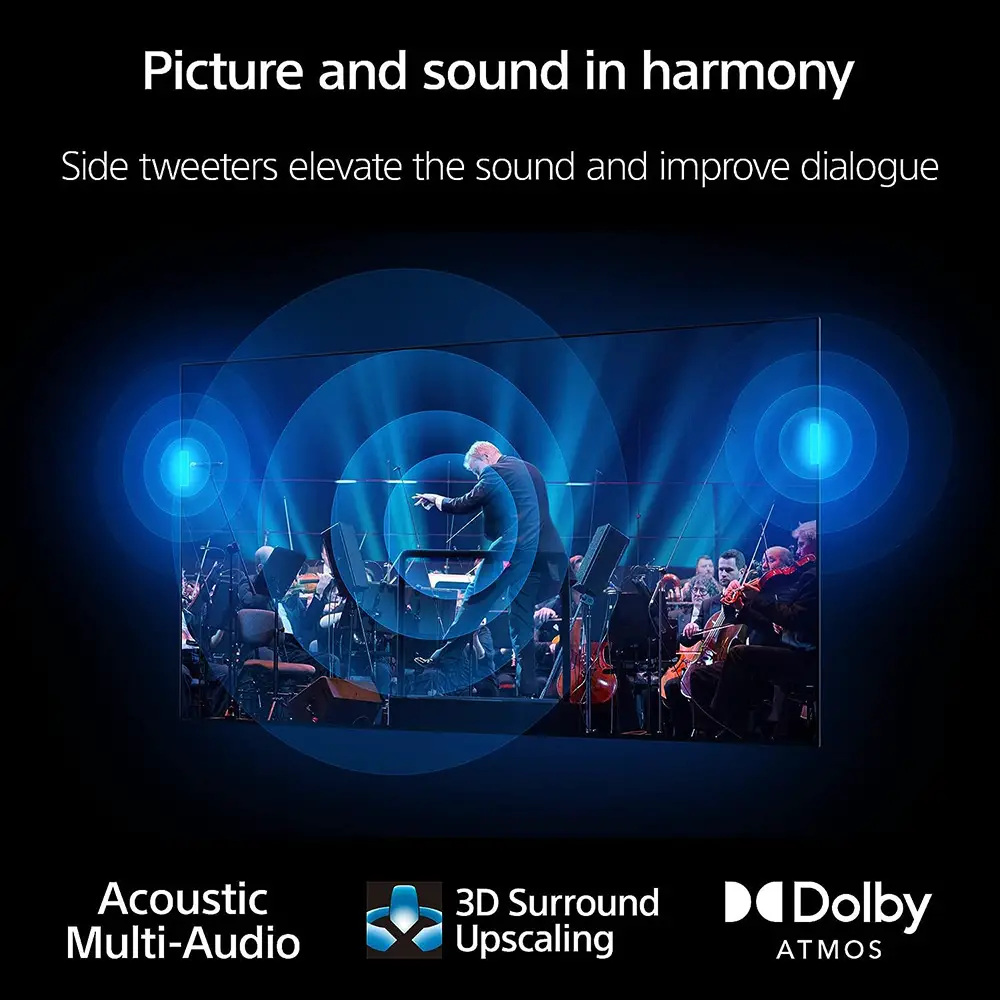 Audio System – Channels & Power Rating
Sound on conventional TVs with speakers located below the screen is often out of sync with the picture. Sony's Acoustic Multi-Audio includes two sound-positioning tweeters at the back of the TV in addition to the full range (Bass Reflex) drivers at the bottom that enable sound to follow the action for a more accurate experience.
Independent amps are controlled separately to precisely manage sound positioning of these speakers in high tone areas, enhancing sound pressure and stability for more realism.
From the looks of it the X90L comes with a standard 2.0 channels system.
Power distribution is at 10 W + 10 W + 5 W + 5 W across the two full range drivers and two tweeters.
Audio Formats Support
There is support for Dolby Audio, Dolby Atmos and DTS Digital Surround sound. Unfortunately all this support is for nothing as the X90L's audio system is not really capable of creating a convincing surround performance. The hardware is simply not capable enough for real Atmos and surround action.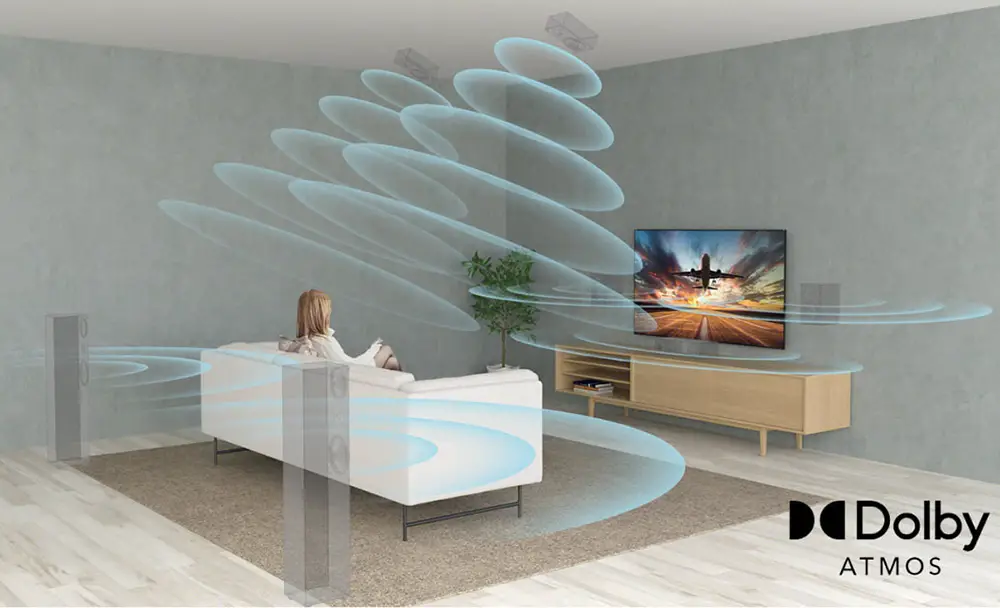 Also keep in mind that Sony supports DTS and can even pass-through both Dolby Atmos and DTS:X signals from its eARC port. So if this important to you then the Sony is one of your definite choices.
Until last year Sony was the only of the big three (Samsung, LG, Sony) to still support DTS. But LG brought it back in 2023 upping the competition considerably. Unfortunately it seems that only some top tier LG TVs get DTS so we cannot still say that LG is back in the game with this one yet. But we do hope Samsung will be forced to follow in the future.
Audio Features
The inclusion of the XR Cognitive Processor has allowed the X90L to include a few more advanced technologies which are part of the XR Sound suite.
One of them is called XR Surround. With it the X90L is using 3D surround upscaling in order to create a more immersive virtual surround environment. As with most TVs that include some short of virtual tech the X90L does not offer true surround activity. The TV lacks any real rear speakers to begin with. And so the action is entirely front oriented because of this.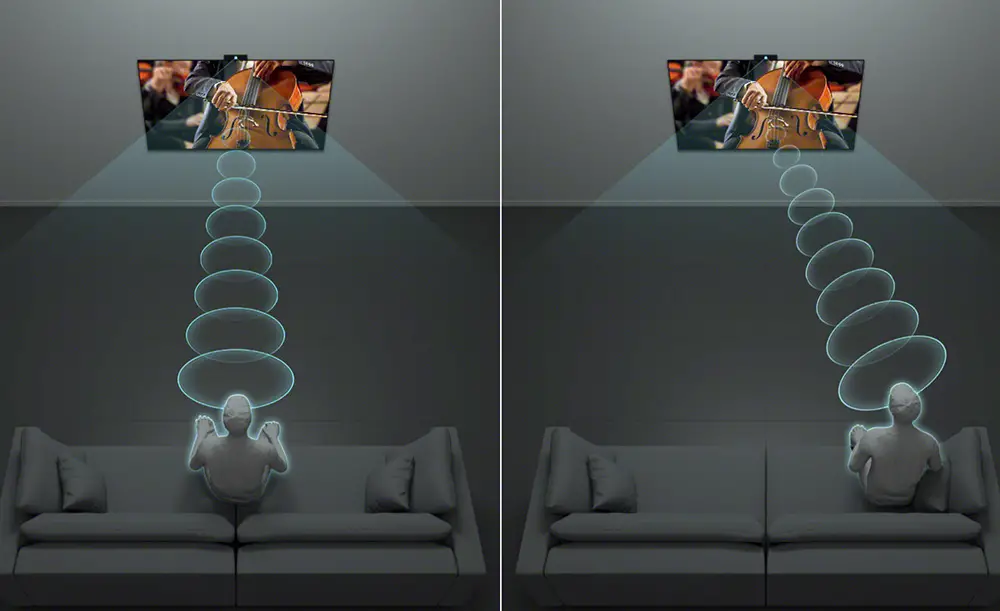 Also Voice Zoom 2 is Sony's dialog enhancement technology. This feature detects voices and after analyzing them uses special filtering to suppress ambient sounds. This way even subtle dialog is greatly enhanced.
A couple more feature is Sony's Acoustic Center Sync and 360 Spatial Sound Personalizer. With the first you can combine the TV with a Sony soundbar for a more synchronized output. The second can be used in combination with other speakers, like the SRS-NS7 wearable speaker, for spatial sound.
The X90L also features Sony's Acoustic Auto calibration in order to get the best audio performance no matter your sitting position. This can be used in combination with the optional Bravia Cam as it will detect where you sit in the room and calibrate the audio accordingly.
Overall Audio Performance Impressions
Overall sound performance was similar to many other TVs in the same price range. Compared to the X90K there were no major differences and both TVs are definitely equals.
Sound in this TV is good enough if you don't care much about it. If you watch news broadcastings, sports, casual TV series and similar programs then you are going to be fine.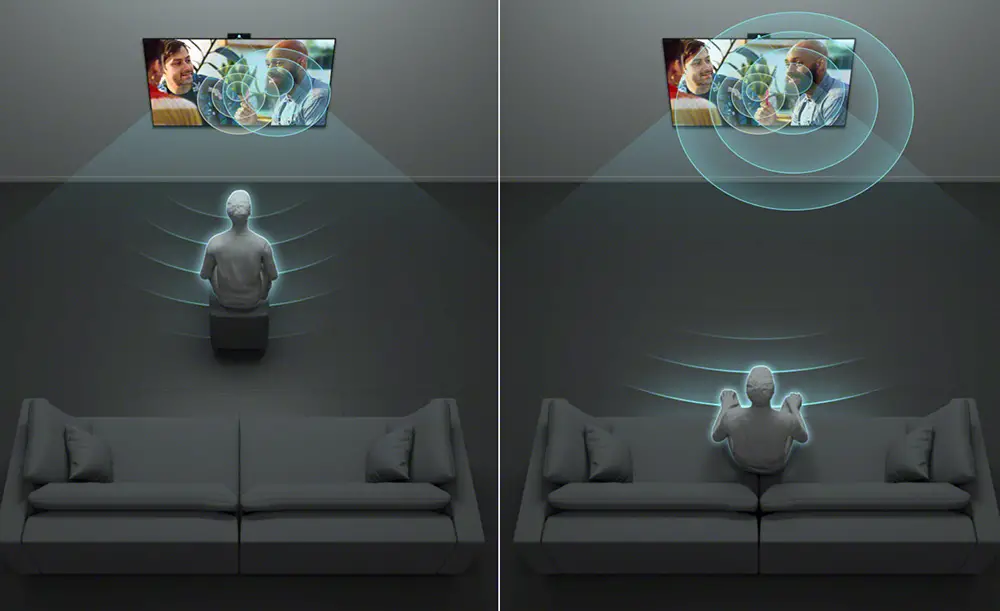 But if you plan to use it for movies and you are serious about your cinematic immersion then you definitely need a good Dolby Atmos soundbar. Or a full surround system, even better.
The sound output was loud enough and dialog was clear and distinct. But we sensed an almost complete lack of deep bass. It also lacked any depth or any sense of extension for that matter and the only sensible source was front and center.
Ports and Connectivity
Next we will be looking at all the connection ports available. The layout used in the X90L is entirely the same as in the X90K last year.
Going from top to bottom we get two USB ports for connecting external storage or powering various devices. We also get a digital optical audio output for connecting older equipment that do not support HDMI connections.
Beneath we find a composite video input that also acts as an S-Center speaker input and four HDMI ports for connecting all your devices. We also get an Ethernet port for wired connection to your network, an RS-232C port for control, an IR input and the usual antenna/cable connector.
HDMI Specifications
As with all Sony TVs, we get two HDMI 2.1 ports along with two more older HDMI 2.0 ones. Although some other manufacturers like LG and Samsung offer four HDMI 2.1 ports at least two are better than one.
The problem here is that one of them is also the one with ARC/eARC functionality. So if you plan on using that then you are left with a single HDMI 2.1 port. In general all TVs that feature only two ports use Mediatek's SoC. But at least the HDMI 2.1 ports in the X90L provide full bandwidth in order to allow high frame rate gaming and all HDMI 2.1 gaming features.
The HDMI 2.1 ports support ARC, eARC, HFR, ALLM and VRR. With VRR both HDMI Forum VRR and G-Sync are available out of the box, something that applies for all 2023 Sony models. FreeSync VRR on the other hand is not in any Sony TV yet.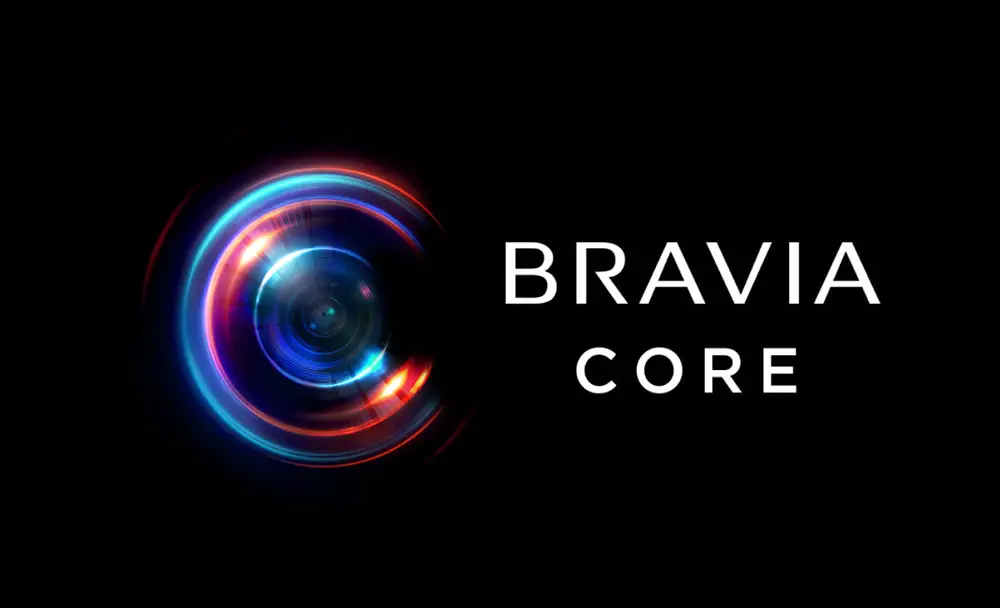 Connectivity Observations
Again, the Ethernet port is still the usual 100Mbps one. But this does not surprise us, as we have yet to see a TV making the transition to Gbit adapters.
Streaming requirements and internet connections have greatly advanced the last few years. This made the 100Mbps limit obsolete a while back. And while most TVs update their WiFi capabilities (some models even support WiFi6 this year) the Ethernet adapters are still the same.
And considering that the X90L comes with Bravia Core we are even more harsh to Sony for not updating their Ethernet adapters. This happens because Bravia Core's highest quality Pure Stream available at 80Mbps require a minimum internet speed of 115Mbps. So in essence you cannot do that with a wired connection and have to rely on wireless with all the problems this can bring.
And lastly Sony, unlike some of the other big manufacturers, actually provide a USB 3.0 port in most of their TVs. Usually manufacturers don't seem very fond of using the newer USB ports. And rely mostly on the archaic 2.0 version even for many of their top premium models. So having one is definitely a plus.
Wireless Capabilities
When it comes to its wireless capabilities the Samsung X90L supports WiFi5 (802.11ac) along with Bluetooth 4.2.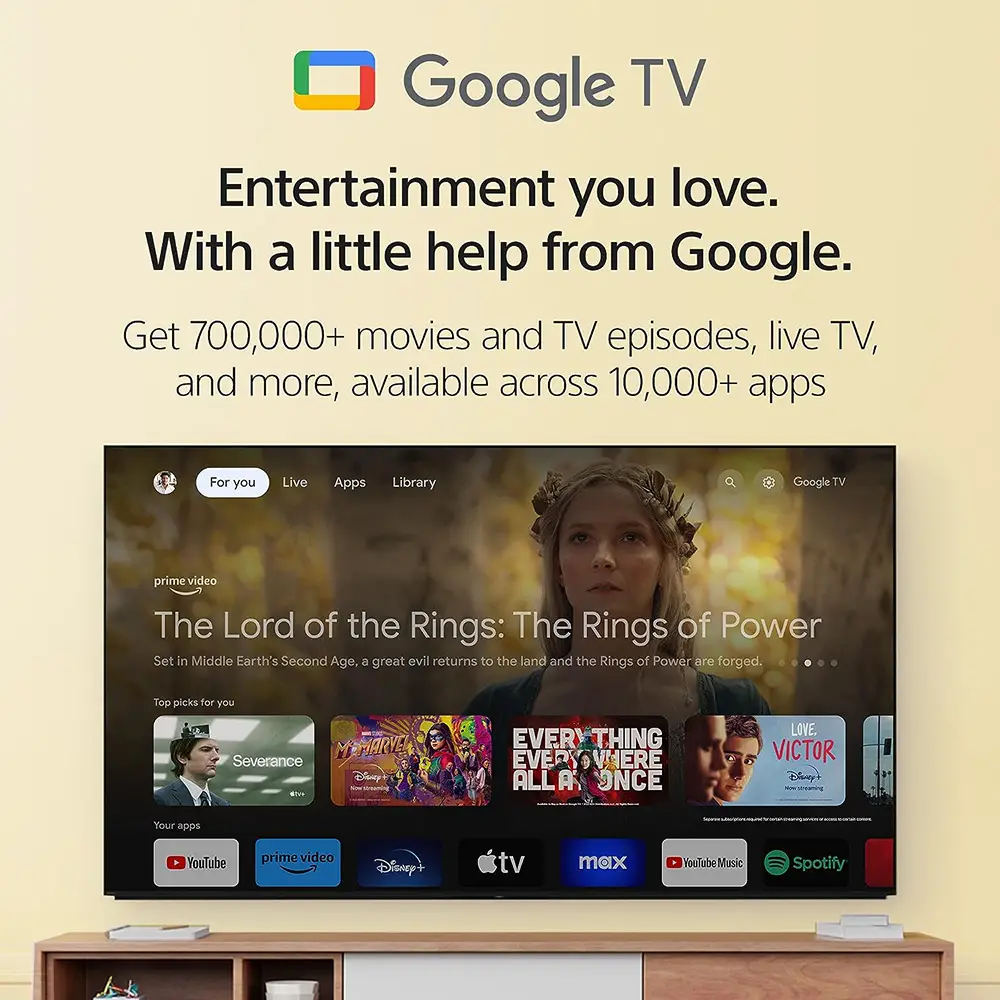 OS, Apps and Features
The X90L comes with Google TV but the oddity here is that it comes with version 10.0 instead of the latest 11.0 we found in both the Sony A80L and X93L. But to be honest the last few versions of Google TV do not have major differences between them and they keep their overall layout unchanged.
We have only observed some minor additions and changes in the new 11.0 version so you are not missing much in terms of practicality and user experience.
Google TV 10.0
Google has done a poor job at making clear of the differences between Google TV and Android TV that is still being used from some TV brands.
To make things real simple Google TV is still Android TV but with an extra layer on top of it. Think of it like how it works with Android smartphones. Most manufacturers that use Android in their releases they use on top of that their own layer that gives this extra something to their UI that make them unique both in appearance and functionality.
The same is with Google TV. You still basically use Android TV but there is this extra Google TV layer on top in order to make the UI feel different both in looks and functionality.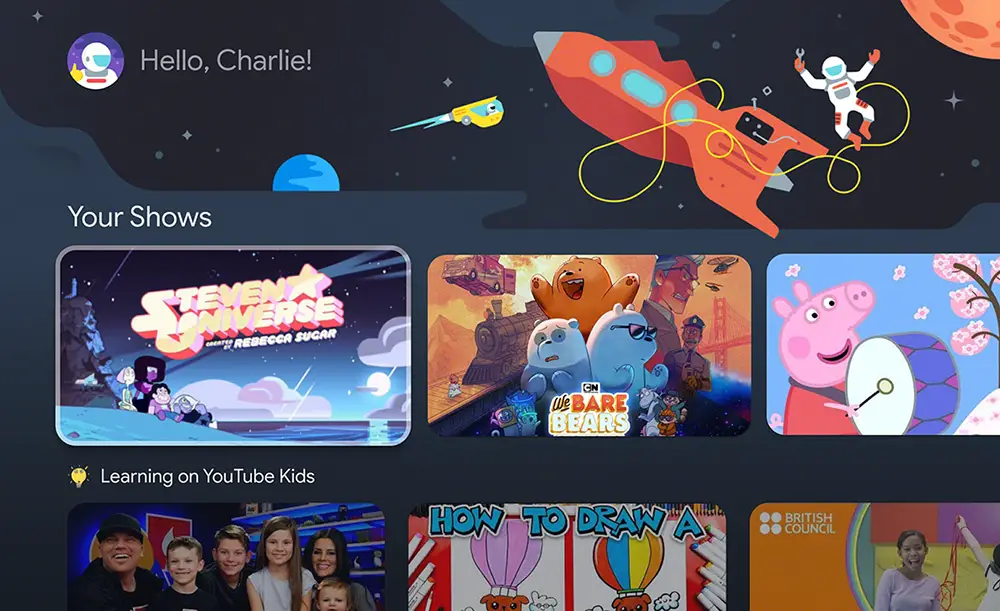 Google TV seems to have been designed around recommendations, either it be movies, TV shows or applications and this seems to be the main focus of all the latest OS in general. During setup the wizard asks you of what specific streaming services you use in order to customize the Home screen recommendations.
Keep in mind that Google TV is still Android at its core even though it looks different from Android TV. But with Google TV things seem more fluent, more direct and more easy to navigate around.
Google TV 10.0 in the X90L offers a really nice user experience. We tried to open and close various apps quickly and we didn't see any major delays. Also animations were very smooth with no stutter or freezing. No complaints here.
Streaming Capabilities
If there is one thing that Android has in abundance that is huge app support. Through the included Google Play Store you can find literally thousands of apps that you can download and use except from the pre-installed ones. There is so much content available that you will hardly miss anything.

All the big names are obviously present like Google TV, Disney+, Netflix, Amazon Video, Hulu and Youtube as well as Pandora, Tidal, Google Play Music, Spotify or iHeartRadio. As always some of them are region dependent so make sure the ones you are interested in are working in your area. Lastly many apps like Netflix and Youtube support playback for both 4K and HDR content for those interested in it.
Various Connectivity Features
Chromecast is also available here and it gives you the ability to stream content from other Chromecast enabled devices like mobile phones and tablets directly to the TV.
Sony has also added support for both Apple Airplay 2 and HomeKit. With Airplay 2 you can stream content from other Apple devices on your TV while HomeKit lets you control certain aspects of the TV through your mobile device.
Voice Control
Voice control is also present but it seems that it is a bit limited compared to other brands. While Google Assistant is built-in the TV, for Amazon Alexa you will need an external Alexa enabled device to work.
You also have the ability to use Apple's Siri through HomeKit in case you prefer Apple's solution.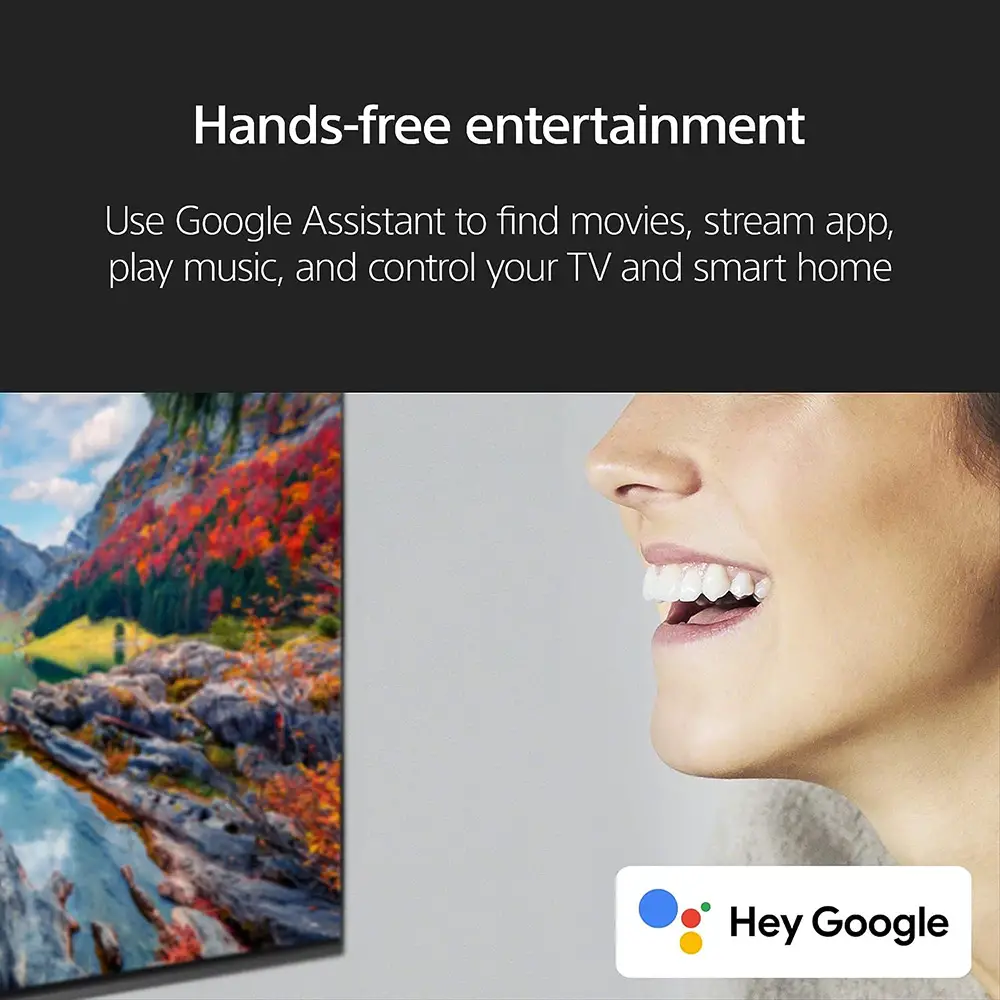 Built-in Media Player
As with most TVs nowadays the X90L can playback a wide range of files and codecs through its USB port. These built-in media players can playback almost all of the known files available right now.
We tested the TV by trying a selection of files we keep for this reason. The files we tried were various combinations of video and audio codecs. And the results were in line with the other Sony TVs we tested lately.
Some files that have unrealistically high bitrates or strange codec combinations had trouble with correct playback. But we knew this was going to happen and most other files worked without any problems at all. The media player was really solid.
Netflix Adaptive Calibrated Mode
The X90L also comes with the Netflix Adaptive Calibrated Mode. What this does is to allow you to experience picture quality close to a filmmaker's vision and intent for all content that is streamed through the Netflix streaming service.
This feature works together with the ambient light optimization feature of the X90L by optimizing the picture brightness based on your room lighting conditions.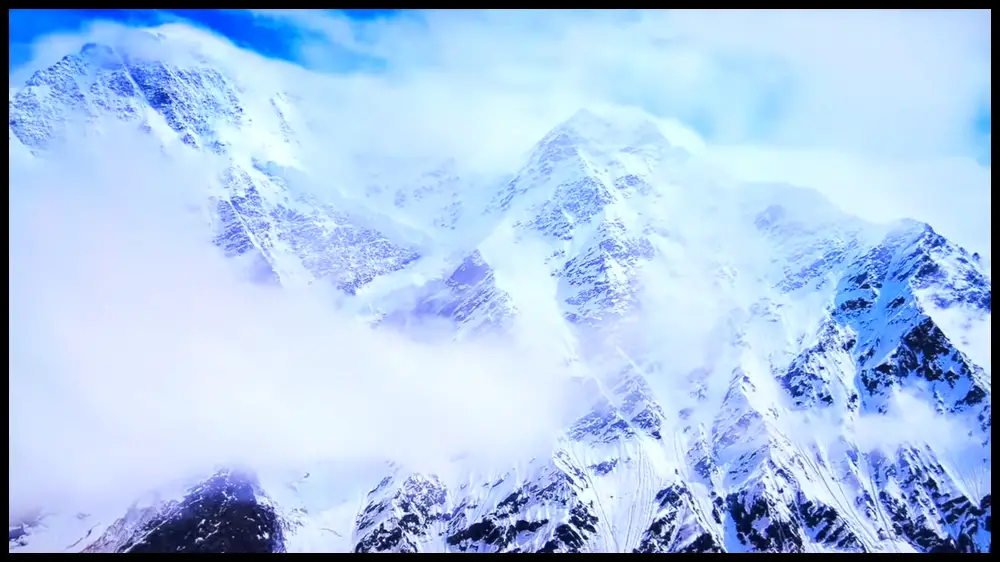 Calman Ready
For one more year all Sony TVs are Calman Ready. To address color variations from the production process, the TV is ready to use Portrait Displays' high-performance Calman auto-calibration software.
This allows an unprecedented level of calibration and the ability to fine-tune adjustments simply not possible through conventional picture settings. It delivers high-fidelity color reproduction that's true to the original TV signal, and can even adapt to the subtlest changes in color that may occur over time.
Bravia Cam
Bravia Cam is another standard by now, Sony feature. This is an optional accessory that can be purchased separately and can further enhance the functionality of the X90L.
With the Bravia Cam the TV can detect where you sit in the room and adjust the picture and audio accordingly. Other functions include gesture control and power saving features among others.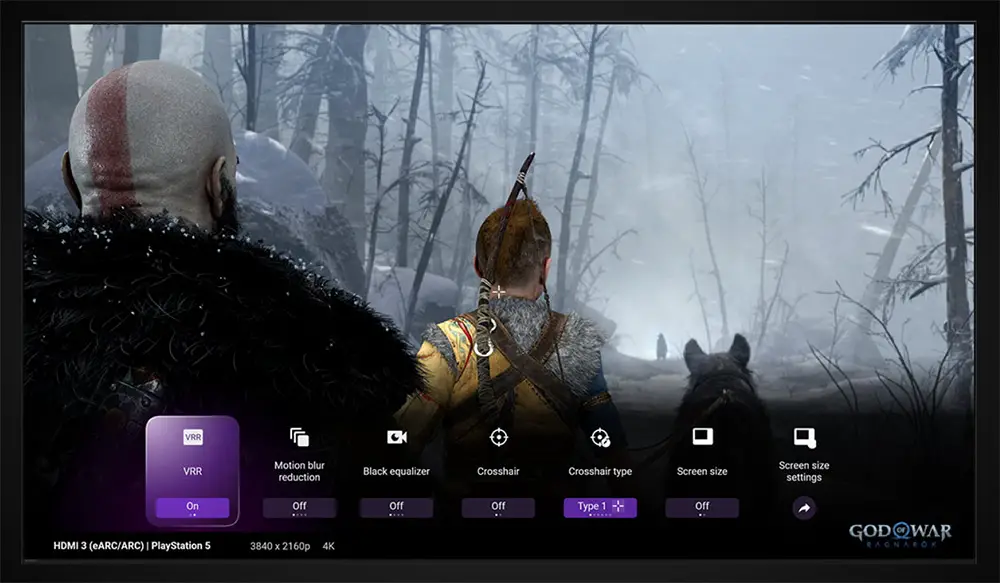 Game Menu and Eco Dashboard
LG started it, Samsung followed, so it was about time Sony to offer something similar. The new Game Menu offers you the ability to gain access to certain gaming features like VRR, screen size settings and picture features. And all of this with a press of a button.
The Game menu feels less refined than LG's and Samsung's implementations. But keep in mind that this is Sony's first year with this feature. As happened with the other brands, now that it's out they will surely update and refine it in future releases.
Also new is the Eco Dashboard. This allows you to change energy settings but also indicate you how these settings affect power consumption. Everything through a single, comprehensive screen.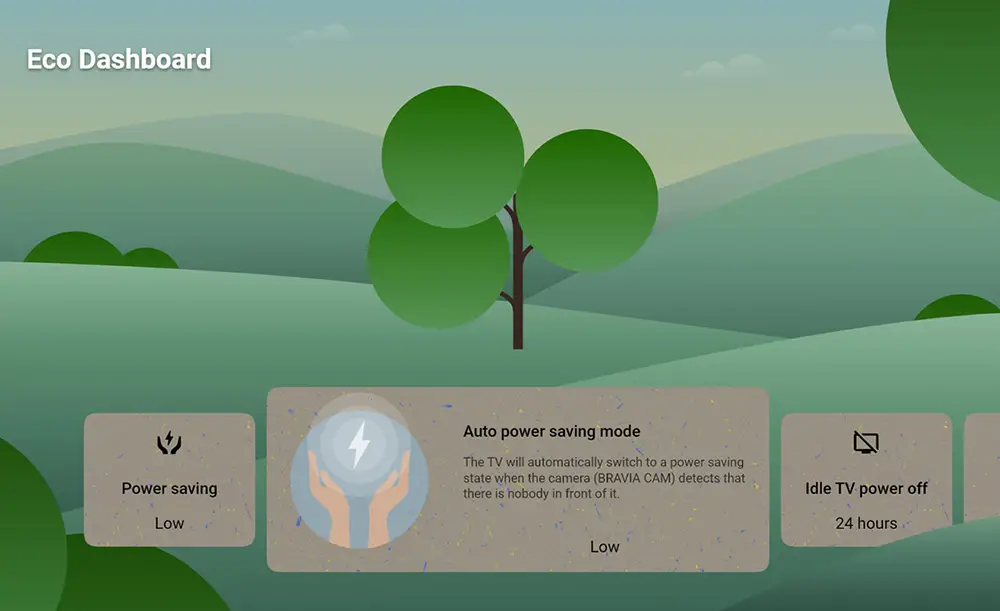 Compared to other TVs
Compared to the 2022 X90K the X90L has many similarities, but but comes with a couple of very important improvements. The slightly more dimming zones may not be a huge deal by itself. But the TV proved to be noticeably brighter and has a more efficient local dimming feature. Also we noticed slightly less stutter compared to the X90K. So overall the X90L is the better one of the two.
In the same price range we find the Samsung Q80C which is also a FALD TV. Here things are not so clear cut as each model has its own strengths. The X90L is brighter and has a better local dimming feature while its out of the box performance is much better. On the other hand the Samsung has better viewing angles and includes four HDMI 2.1 ports. Lastly in the comparison between Dolby Vision and HDR10+ we would give the edge to Sony as Dolby Vision definitely has more support.
Then there is the TCL QM8/QM850G which comes with a slightly higher price tag than the Sony. The TCL is much brighter and has much less blooming. It also supports both Dolby Vision and HDR10+ if you care to have both. But the X90L is more accurate with colors and showcased slightly better motion overall.
And for last we left the 2022 Hisense U8H. We haven't tested any of their 2023 models yet but the U8H is still an amazing TV at a crazy low price. At almost half the price of the Sony you get a brighter TV that supports both Dolby Vision and HDR10+ and includes FreeSync that the Sony misses. In most other areas both TVs did equally good.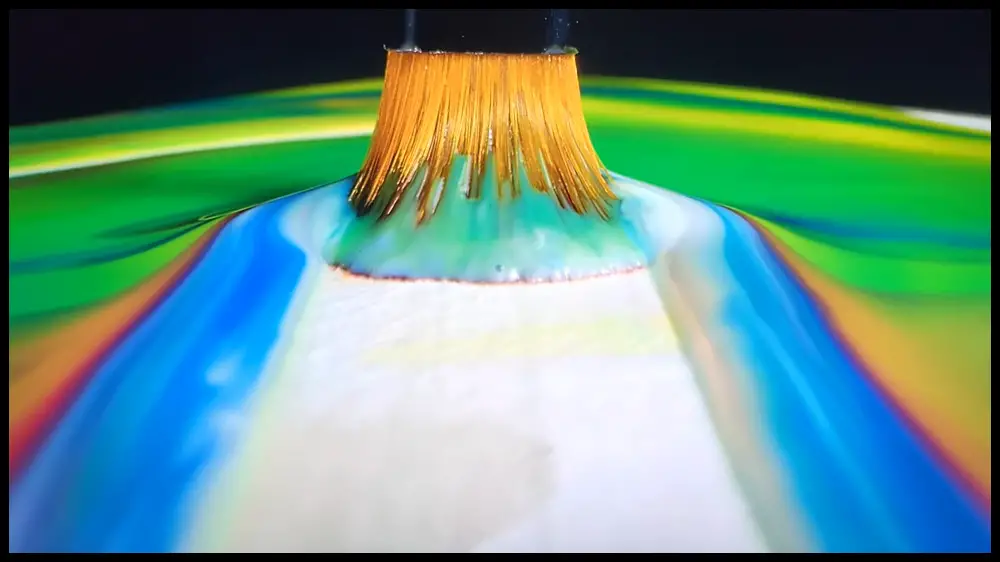 Final Thoughts
After our slight disappointment with the Sony X93L that proved to be a rebranded X95K we thought that the X90L would be more of the same. But thankfully Sony proved us wrong, as the new X90L is definitely a better TV than last year's release.
The X90L has very good brightness and a very good local dimming feature, for a FALD TV. Its color accuracy was really good with both out of the box settings and after calibration. Motion was slightly better than last year while all other areas were more or less the same.
On the other hand, blooming on the X90L is still very much visible. Especially in specific scenes it can be really distracting if you are very sensitive to this effect. Its viewing angles remain mediocre at best. Audio was again average and the inclusion of only 2 HDMI 2.1 ports will haunt Sony for another year.
Reaching the end of our Sony X90L review we can say that this TV is one of the better 2023 FALD units we have tested so far. Obviously it cannot compete with mini LED TVs but for its price and competition we have this year in the FALD TV market the Sony X90L is definitely an interesting and worthy entry.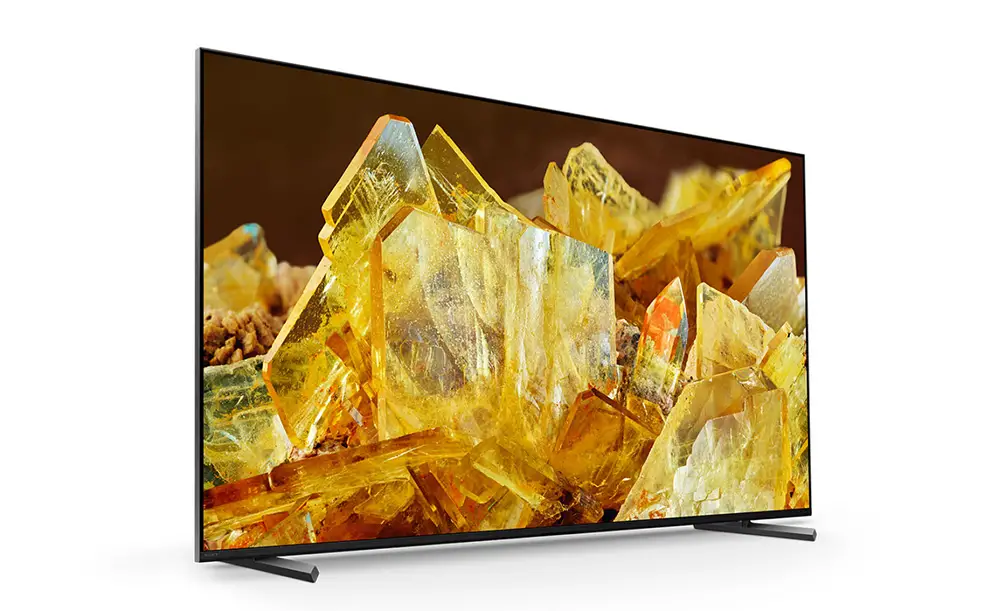 For more reviews you can check our dedicated 4K LED LCD TV reviews list or even look at our Product Reviews Table where you can find the brand and specific product you are looking for.
Also don't lose the chance to subscribe to our Newsletter and gain exclusive privileges.
---
---
Cheapest Places to Buy :
---