Yamaha RX-A2A
Reviewed at $799.00
Product Name: Yamaha RX-A2A
Product Description: 7.2 CH 8K AV Receiver
Design -

9.2/10

Audio Quality -

9.2/10

Inputs / Ports -

9.2/10

OS, Apps and Features -

9/10

Price / Quality -

8.8/10
Summary
Reviewed at $799.00
Pros
Great Dolby Atmos performance
Nice new design
Three HDMI 2.1 ports
Plenty of extra features
Cons
HDMI 2.1 has problems with certain 4K/120Hz signals
Front display a bit hard to read
No front HDMI port
Not many differences from the cheaper RX-V6A
---
Cheapest Places to Buy :
*We are a reader-supported website. When you buy through links on our site, we may earn a small affiliate commission at no extra cost to you. Home Media Entertainment does not accept money for reviews.*
---
Yamaha has been making a complete update over their entire AV receiver lineup and while we have already looked upon some of the new units belonging in the RX-V series now it is time to test some of their premium offers and we will start with the lower model in the Aventage series. As such today in our Yamaha RX-A2A review we will looking at this premium 7.2 channels AV receiver and what it brings to the table.
For some time now the difference between Yamaha's best RX-V unit and the lowest Aventage release was small but pretty distinguishable with minor differences defining the different class these two AV receivers belonged in. But for some reason it seems that Yamaha made these differences even harder to discern as some of the features previously belonging only in the Aventage series found their way into the RX-V6A we reviewed some time ago. As such choosing between the RX-V6A and the RX-A2A we have here today has become even harder.
So in order to see what their differences are let's first take a look at what the RX-A2A offers with a quick glimpse. The RX-A2A is the most cost friendly Aventage AV receiver which comes with 7.2 channels of built-in amplification, featuring 100 watts of power and using Yamaha's proprietary Cinema DSP 3D. It supports all the usual audio formats like Dolby Atmos and DTS:X while in terms of extras we find the usual like MusicCast, Airplay 2, High Resolution Audio, voice control, Bluetooth streaming and much more.
The RX-A2A also features new HDMI 2.1 ports but as with the rest of the releases that came out in 2020 from all AV receiver manufacturers it has problems when it comes to certain 4K@120Hz signals but we will talk more in detail about this in the appropriate section. With the gap between the RX-A2A and the RX-V6A being so small now, is this small Aventage unit still a worthy purchase or it is not worth the extra cost? Let's find out.
Design
The RX-A2A is the smaller Aventage in Yamaha's arsenal but it still comes with a hefty size and weight. Measuring 17-1/8" x 9-5/8" x 14-5/8" (435 x 245 x 372 mm) and with a weight of 22.5 lbs (10.2 kg) the unit may not be the biggest of the bunch but still need some considerable space to breath. As always a bit of space can be saved by turning the antennas in a horizontal position which lowers the height to just 6-3/4" (171 mm) without affecting the receiver's connection signal.
Now as far as the design goes Yamaha continue to use the new design elements we saw in the RX-V series but there are certain changes in the Aventage series to make them distinguishable from the more consumer friendly models. As such the design layout has remained the same as we saw in the RX-V6A and RX-V4A but this time around instead of a more roundish design we get straight lines and sharp corners.
Featuring an almost entirely front gloss side, the volume knob has been repositioned in the middle compared to previous years and the display screen got updated as we get an LCD variant that is placed on the right side of the volume knob. On the far right a second smaller knob is used for navigating the display screen and selecting input sources.
Above the smaller knob we find two small indicators for Zone and Pure Direct while on its right side, under the LCD display, there are some touch controls with four SCENE buttons, Return and Menu.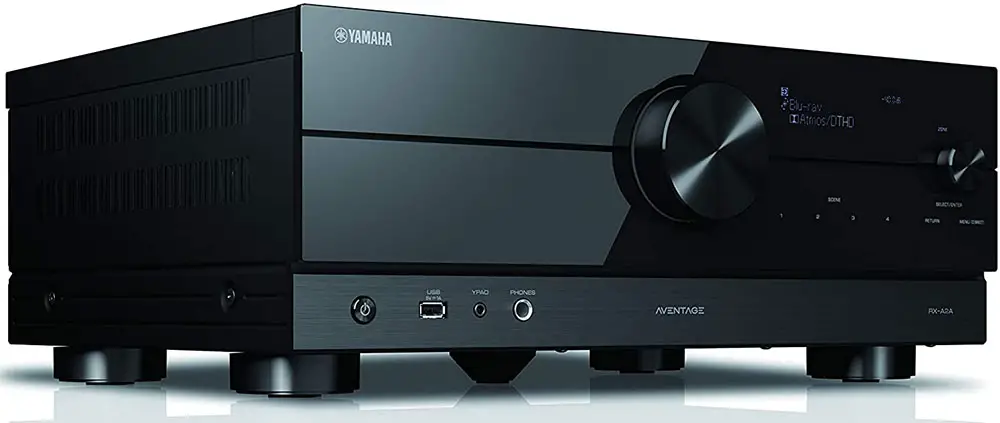 On the lower part of the front face there is a small part that features a matte surface and this is where we find a circular button on the far left for power along with a single USB port for connecting external storage, the YPAO microphone input port and the usual Headphones jack. All these redesigned AV receivers seem to have lost the front analogue stereo input.
All in all a very similar design both in terms of looks and layout compared to the RX-V units and the only differences we see are the overall more boxy design. Everything else remain the same.
The RX-A2A comes with a high slew rate amplifier which contributes a precise signal transmission, especially suitable for high resolution audio signal. Generally high slew rate amplifiers causes unstable signal transmission but Yamaha's newly design circuit achieves high slew rate with stable signal transmission. The receiver also features 384 kHz / 32-bit BB PCM5102A DACs for all its audio conversions.
Again everything seems similar to the RX-V6A but it seems that for the Aventage series Yamaha has been using slightly different components like the 10000uF filter capacitors compared to the 8200uF ones in the RX-V6A. We don't know if this is a difference specifically made for the Aventage units as audio components change all the time during manufacturing but it is a worthy observation.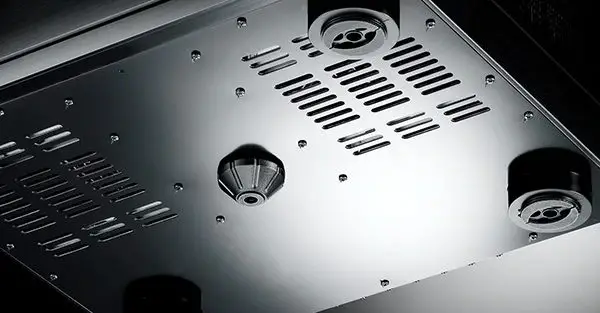 One element that seems to be very characteristic in the Aventage receivers is the fifth foot that is placed directly in the middle underneath the receiver. The Anti-Resonance Technology (A.R.T.) Wedge, as Yamaha calls it, dampens vibrations from the power transformer, power transistors and heat sinks, as well as vibrations that might be caused by the sound from the speakers providing dynamic sound and focused, accurate reproduction.
As for the supplied remote it seems that the Aventage series will use a different remote than the one we saw in their RX-V series. The one that came with the RX-A2A looks a little bit better but nothing that speaks premium quality. The layout is a bit better than what Yamaha has been offering in their lower tier units but still it's cluttered with buttons that most of the time you will never use. Yamaha gives a lot of attention to its Scenes feature and thus has positioned these buttons in a prominent place.
In general it's a pretty long remote and a bit uninspiring but we can admit that we like it better than the one provided with the RX-V6A unit.
Overall the RX-A2A does not deviate much from the RX-V series. There are small changes, just enough to indicate that we are talking about a different lineup, but these changes do not indicate the more premium nature the RX-A2A supposedly belongs to.

Audio Quality
The unit is the typical 7.2 channels AV receiver and as such it can support either a 7.2 channels audio setup or if you want to go the Dolby Atmos route it can support up to 5.2.2 channels. As usual we get support for both Dolby Atmos and DTS:X, and obviously all the older audio mixes like Dolby TrueHD, DTS-HD Master Audio, Dolby Digital Plus, Dolby Digital and DTS.
Up-mixing technologies couldn't be missing from this one so we do get the usual Dolby Surround and DTS Neural:X that are the standards for those receivers and can up-convert legacy tracks like stereo mixes into full surround audio.
Another element that shows how much the RX-A2A shares with the rest of the RX-V family is the use of Yamaha's Cinema DSP 3D which is exactly the same version we also found in the RX-V4A and RX-V6A as well as many of Yamaha's lower and mid-tier offerings and is a step down from the HD3 version that Yamaha is using in all their higher tier Aventage units. Cinema DSP 3D is the technology responsible for creating natural stereoscopic sound fields like movie theaters or concert halls and there is a total of 17 different DSP programs you can choose from in the RX-A2A. In simple terms this tech will process whatever audio signal it receives and in a way enhance it depending on your selection.
This kind of tech can create some cool effects but as we always like to say the end result really depends on the source material and most of the time is very different from the creator's intentions while the sound comes out very artificial and over-processed. If you like the audio to be as creators intended then you can avoid using this altogether.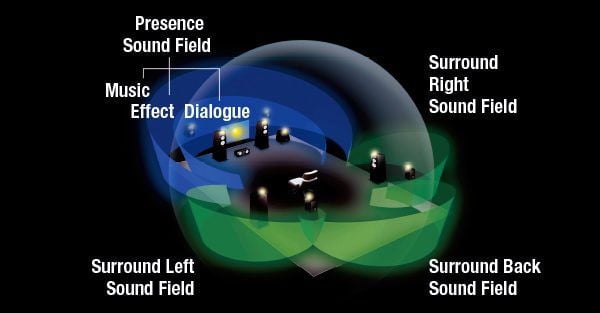 But Cinema DSP 3D is not only capable of simulating various audio environments but is also responsible for the unit's virtual features. First of all with Virtual Cinema DSP the unit can reproduce surround sound with only the front speakers connected. We also find Virtual Cinema Front and this is a smart feature that lets you place the surround speakers at the front and still get surround activity behind your listening position which can be very handy if you cannot place your surround speakers at the back.
Virtual Surround Back Speaker can create surround activity without the use of surround speakers at all while with Silent Cinema you can enjoy surround and sound field effects by using only your headphones.
Lastly we shouldn't forget to mention that the unit can support Dolby Atmos Height Virtualization through a firmware update so make sure you update the unit to the latest firmware possible.
When it comes to its internal amplifiers the unit can output 100 watts per channel (8 ohm, 20 Hz – 20 kHz, 0.06% 2ch drive) which obviously goes much lower when used in a full 5.2.2 or even 7.2 channels system. This is also surprisingly exactly the same as the RX-V6A showing how much in common these two units have.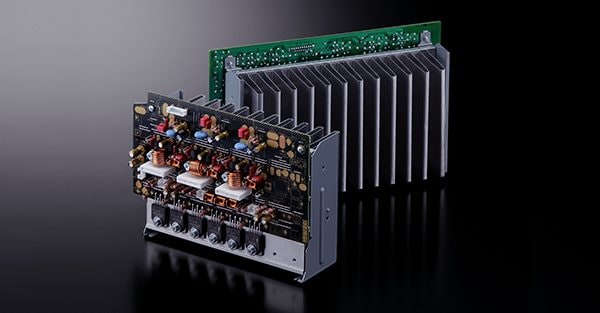 Moving on to our movie tests we opted for a 5.1.2 channels system with a single subwoofer and two heights speakers that were positioned at the front, above the main speakers. The subwoofer was placed at the front left corner of our setup while for the movie we went with, this was no other than the Lord of the Rings: The Fellowship of the Ring in 4K UHD format which features an amazing Dolby Atmos mix.
The soundtrack is so immersive throughout its running time but as we could not sit and watch the entire film for this review we opted to go with one of our most favorite scenes and this is when the Fellowship enter the Mines of Moria. The RX-A2A did a really good job at rendering the magnitude of the Dwarfs structures both in size and depth. This scene is very much dependent on atmospherics, at least for the first part, and the receiver would throw echoes across our room left and right.
The front soundstage was obviously the main attraction and there was nice separation between the channels with the dialogue kept firmly front and center. There was nice extension in all axis and it was evident that the receiver was not shy of details as even the tinniest of sounds would be rendered with amazing accuracy and resolution.
Surround activity was cleverly added with sounds echoing throughout the vast structures while whispers would cut through the silence of each scene. When the orcs appear just before the Balrog makes its appearance you can hear the hordes approaching from all directions as the receiver fed all our speakers, front and surround with the necessary information.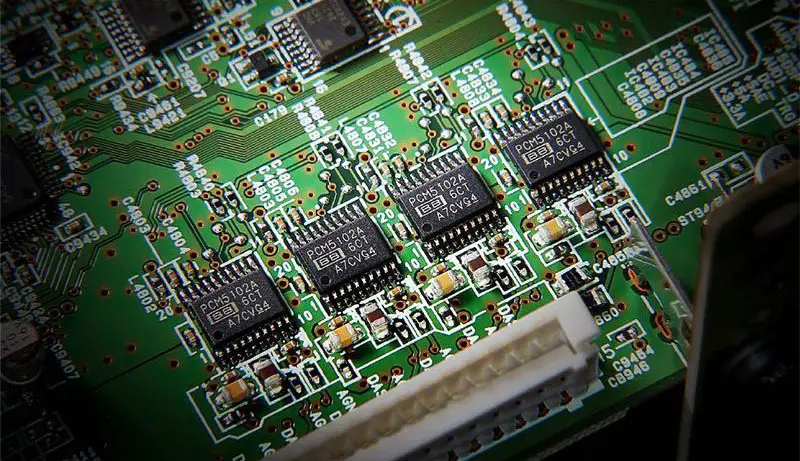 The height speakers were not so active in this part of the film but Atmos effects helped make the structures of Moria feel bigger and grander in size as the sound bubble got a nice boost on the overhead layer. It was not so much to the face but the subtle addition of Atmos effects did add to the overall immersion and the RX-A2A did its best to portray that.
When the action starts everything became all the more impressive and the Yamaha receiver did an excellent job at controlling all elements on the screen. Metal clashing, armors shattering, stones breaking…every physical material sounded as it should. The cave troll added the necessary life into the low end which obviously went bananas when the Balrog made his appearance.
It's growl felt menacing and raw while every step he took shook our room to our great satisfaction. And with everything wrapped around Howard Shore's epic soundtrack the RX-A2A handled all elements like an experienced maestro directing his orchestra.
In terms of max volume the receiver did very well in our small to medium sized testing area. Obviously there are many factors at play but if you don't have a large room then the RX-A2A has plenty of juice to fill a living room or media center without the need to hit the max of what the unit can do.
As for music the receiver supports not only the usual lower quality audio formats like MP3, WMA and AAC which by the way all of them can go up to 320 kbps but can also playback High Resolution Audio in the likes of FLAC (384/24 bit), ALAC (96/24 bit) and WAV/AIFF (384/32 bit) files. DSD streaming is also available for up to 11.2 MHz. It seems that Yamaha has updated the specs in their newer releases as previous models could support FLAC and WAV files only up to 192kHz.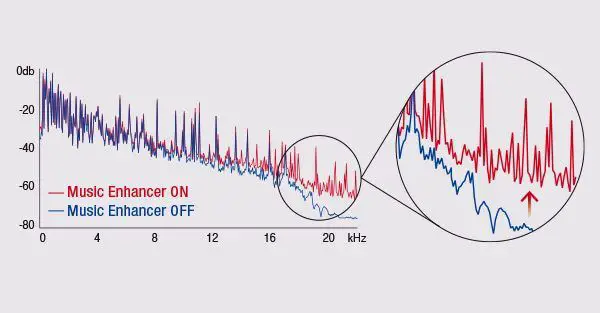 The receiver also features Yamaha's Compressed Music Enhancer that is capable of enhancing lower quality audio like MP3 files to near High Resolution Audio quality levels. Compressed Music Enhancer can also work through Bluetooth which usually lowers the audio quality to meet the necessary transmission requirements. This is a feature we have seen in almost all their releases and although you shouldn't expect a day and night difference in certain cases it can really help with lower quality content.
Next, as we usually do, came our music tests and as such we selected a few favorite tracks in FLAC format that we streamed through the front USB port for the best quality possible. Yamaha receivers are famous for the music reproduction and we were curious to see if the RX-A2A do continue this trend.
And from what we heard it sure did. Yamaha really do know their business and the RX-A2A is a small indication of that excellence. What we experienced was a distortion free, full of details and energy performance that will really put your speakers through their paces. The amount of resolution and accuracy were astounding while stereo imaging was very good as we could pinpoint the various sound sources throughout the front stage. Stereo panning effects were accurate and had this wow effect that the Yamaha could further enhance with its DSP programs if you like this kind of processing.
Overall the receiver was very balanced and very careful at handling the entire frequency spectrum of each song. Delicate when needed, powerful when asked but never felt like loosing control or falling out of balance. We did sense some of this stability getting lost when pushed to its limits but this was a very small nuisance when looking at the whole picture.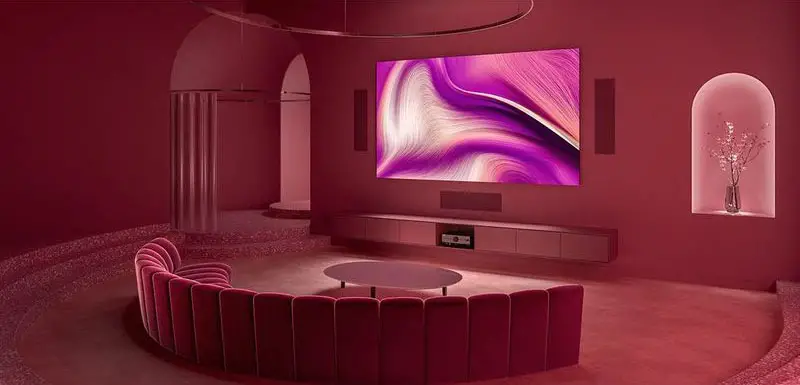 As always in our reviews we try various content that range various genres like classical, heavy metal, pop, rock, country, jazz and electronic music just to get an idea of how the Yamaha can handle everything and from what we heard the unit was not bothered particularly by any song we threw at it. Obviously it very much depends on the performance but we could say that overall the unit was very stable in terms of dynamics and tone output across the board.
Once again Yamaha proved to us why they are so much liked by fans. The RX-A2A is every bit as good as you would expect by a Yamaha AV receiver and it's certainly a capable performer no matter the source material.
Ports and Connectivity
Next we will be looking at what ports are available in this unit. At first look it seems that the RX-A2A once again share extremely similar layouts to the RX-V6A but there are a couple of minor differences that we will talk about shortly.
We already mentioned above that at the front we get a headphones jack, the YPAO microphone port and a single USB for connecting external storage. What is missing is any kind of analog ports but we have said in many of our reviews that many manufacturers seem to slowly phase out analog ports in general and rely mostly to digital ones which was to be expected at some point.

As we turn the unit around we find the usual speaker terminals along with seven HDMI inputs at the top. The impressive thing with these new Yamaha receivers is that they offer more HDMI 2.1 inputs than all competing brands in 2020. While Denon and Marantz only have one HDMI 2.1 the Yamaha RX-A2A has three of them which is impressive as Yamaha was the only manufacturer offering more than one. There is also four HDMI 2.0 inputs and a single HDMI output. All these moderate cost  releases come with a single output so no surprise here.
The HDMI 2.1 ports in the Yamaha unit bring a huge list of features with them including 4K UltraHD Video (include 4K/60, 50Hz 10/12bit), 3D Video, ARC (Audio Return Channel), eARC (enhanced Audio Return Channel), HDMI Control (CEC), Auto Lip Sync, Deep Color, "x.v.Color", HD audio playback, 21:9 Aspect Ratio, BT.2020 Colorimetry, HDR Compatible, Dolby Vision, Hybrid Log-Gamma, HDR10+, ALLM, VRR, QMS and QFT which is just about the same as the rest of their new lineup.
Now there is another thing we need to mention here about the HDMI 2.1 ports being used in all AV receivers that came out in 2020 including the RX-A2A. We have already mentioned this in all our previous reviews so we will just repeat what we wrote before. It seems that the Panasonic chip that handles the HDMI 2.1 connection cannot process the signal of specific sources that output at 4K/120Hz RGB signal (8-bit, 10-bit, 12-bit) like the Xbox Series X as well as NVIDIA RTX30 and this results in a black screen. Now there are not many sources that currently support 4K@120Hz with this exact configuration but this is a hardware issue and cannot be solved by a simple firmware update.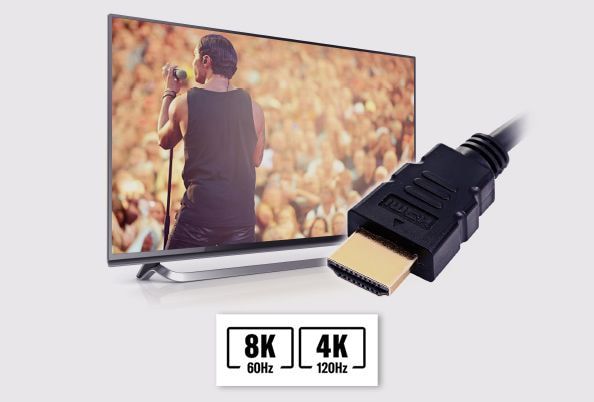 Now if you are wondering, the RX-A2A has no problem whatsoever if you are watching movies or playing games at 4K/60Hz and 4K/120Hz YCbCr 4:2:2 signals (32Gbps) or anything below that so in most cases you are going to be absolutely fine. This means that the PS5 works without any problems. In the rare case where the receiver accepts a 4K/120Hz RGB signal (8-bit, 10-bit, 12-bit), like from the Xbox Series X for example, this is when this problem will appear and the only current workaround is to connect your source device directly to your TV and from the eARC connection to the receiver.
Right now this problem seems to affect all AV receivers from 2020 including Denon, Marantz and Yamaha. And while it seems that Sound United has been offering an extra HDMI adapter in order to process and output the correct signal that these AV receivers can accept Yamaha is doing something different. They announced a replacement program for all affected AV receivers where they will change the buggy HDMI board with a properly working one. If you are interested you can head HERE for more information on that.
As for the rest of the ports, there are 3 analog stereo inputs with another one dedicated to phono, 1 coaxial and 1 optical digital input, 2.2 channels pre-outs, a Zone 2 output, a 12V trigger output, two mini jacks for remote input and output, an Ethernet port for wired connection to a local network and the usual DAB/FM and WiFi/Bluetooth antenna connectors.
The receiver comes with built-in WiFi that supports both 2.4 and 5 GHz networks while it also comes with Bluetooth v4.2. This is the same as previously so no changes here.

Almost everything seems the same as in the RX-V6A. The only addition here is the two Remote jacks which is a small one to be honest while very strangely the power cord here is removable while in the RX-V6A it was attached to the unit itself. Now we can throw some wild theories about this but we will just leave it at that and let you decide if it is a worthy change or not.
OS, Apps and Features
Going through all the included features and settings what we saw is an entirely similar feature set to what the RX-V6A is offering. Even in terms of the audio calibration system where until last year there were different versions of the included YPAO available for each series it now seems that both the RX-A2A and RX-V6A come with the same one. And this applies for all other settings also. So this part of our review will be more or less the same to what we had observed previously.
Yamaha is using the YPAO (Yamaha Parametric room Acoustic Optimizer) system and as with all these systems it can be scaled according to the model. In the RX-A2A we get the more upgraded version compared to the basic one available the RX-V4A which is called YPAO R.S.C. with Multipoint.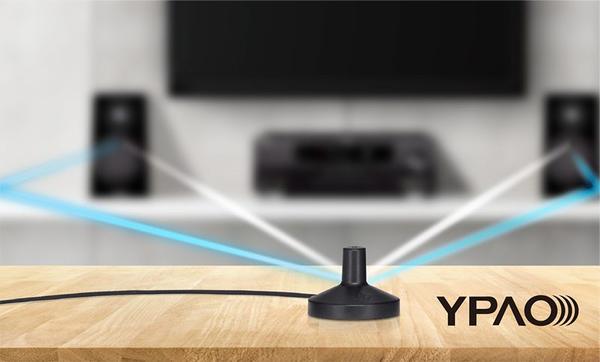 YPAO analyzes your room acoustics, measures speaker characteristics and adjusts unwanted reflected sounds to optimize every channel of your home theater. In addition the R.S.C. (Reflected Sound Control) feature is responsible of correcting early reflections and provides DSP Effect Normalization through the Cinema DSP parameters according to these reflected sounds. This results in a more balanced outcome compared to the basic system and it can improve Dolby Atmos and DTS:X performance.
The whole process is relatively easy to finish and by following the on screen directions you can finish it without any trouble even if you don't have much experience with similar calibrations before. Even if there is some problem to your setup the YPAO system will make sure to warn you with some message. In general these calibration systems offer pretty good settings and especially for those that are not used to make manual tuning it can be an excellent helper.
But before you even make this sound calibration you need to follow the initial setup in order to connect everything to the receiver. Things are pretty simple here if you have done some basic connections before and you shouldn't have any trouble finishing this part very fast. But even if you have any trouble Yamaha has created the Yamaha AV Receiver Setup Guide App which is a dedicated setup app that you can install to your mobile device, choose the appropriate AV receiver and follow the instructions to make the necessary wire connections.
This app if free to download and is available for both iOS and Android devices and provide you with very simple visual information on how to connect everything for your specific system. A nice small app and although not many are going to use it, if you are are totally new to all this then you will certainly find this one very handy.
The built-in menus along with the UI is nothing spectacular to talk about. They are simple, nicely organized and positioned to the left of the image with simple graphics overlaying over the image input. The design is not on par to what we see on smart TVs nowadays so hopefully at some point manufacturers will decide for a bigger facelift.
A common feature most receivers have nowadays, including the RX-A2A is ECO mode that you can enable and let the receiver manage its power output in order to achieve power economy. But if you want the unit to perform at its peak power at all times then we suggest you to better leave this setting turned off. We would only recommend this if your unit becomes really hot due to being in a closed environment and you have no other way of cooling it down, then this could potentially help a little. But for that there are additional cooling solutions to consider also.
Another feature we get is voice control. Yamaha made sure to add support for both Amazon Alexa and Google Assistant but obviously if you want to use these you will need to have an external device like an Echo Dot or Google Home device. You also have the ability to use Apple's Siri voice control through the Airplay 2 app in your mobile device.
And since we mentioned Airplay 2 we should talk about the streaming and multi-room capabilities of this unit. MusicCast is supported and with it you can connect various MusicCast enabled devices to the receiver. This can be done through the MusicCast Controller mobile app that is available for both Android and iOS devices. If on the other hand you are more of an Apple guy the included Airplay 2 app will do for you and let you connect various Airplay 2 devices to the unit. The Airplay 2 app is available in the Apple store for you to download.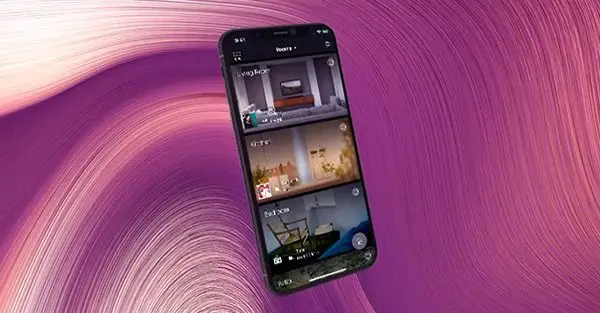 The receiver also comes with some multi-room capabilities which are slightly enhanced from what we got in the RX-V4A but entirely similar to the RX-V6A. The surround back or front presence terminals can be wired with speakers on another room in order to create a Zone 2. With the RX-A2A, if you want to place speakers in another room, you have the ability to go for either a 7.2 channels + Zone 2 or a 5.2.2 channels + Zone 2 speakers configuration.
But MusicCast and Airplay 2 are not only capable at creating a multi-room environment but can be used to stream music online through various streaming services. Many of the most known names are available like Amazon Music, Spotify, Pandora, Napster, SiriusXM, Tidal, Deezer and Qobuz to name a few.
But streaming is not restricted only to it's online services as you can also use the receiver to stream audio from a NAS server or network drive you have connected to your local network. We already mentioned above about it's USB streaming capabilities so the last thing we need to mention is its Bluetooth support. The unit comes with Bluetooth v4.2 and it can be used to stream music to a Bluetooth enabled speaker or headphones.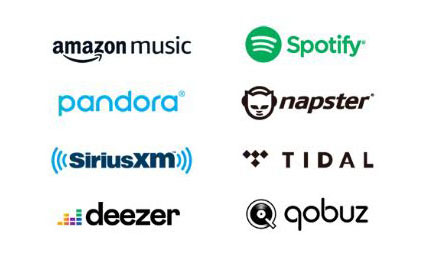 But the RX-A2A has more features under its belt that should be mentioned. One is HDMI to HDMI up-scaling to 4K resolution if you prefer this to be done by the receiver instead of your TV. Now if you should use this or not depends on how capable your TV is, so it is our suggestion you try both ways in order to determine which one is better. There is also HDMI-CEC with which you can use the TV's remote to control the receiver and thus lower the number of remotes you have to use in your home theater.
Bi-amp capability is also supported if you want to drive the high and low ranges of the front channels by using independent amplifiers which can improve the acoustic result and performance of the front soundstage.
Lastly there is support for wireless speakers including the MusicCast 20 and MusicCast 50 surround speakers. Also there is the MusicCast SUB 100 subwoofer that you can connect to the unit. This way you are not bound by wires and you can place the speakers wherever you want in your room.
The RX-A2A does not offer anything more than the RX-V series. Previously even the lowest of Aventage models was coming with a more advanced version of the YPAO calibration system but this is not the case anymore. As such the smallest of Aventage receivers comes with no extra features here to justify its extra cost.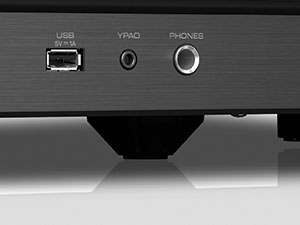 Final Thoughts
Now we are sure that many reading this review will be interested in knowing if the differences between the RX-A2A we have here and the RX-V6A are significant to justify the price difference. So for $200 more you get slightly different audio components along with the A.R.T Wedge (5th foot), a slightly better remote in our opinion, a Remote input and an output jack, detachable power cord and one thing we hadn't mentioned so far, an extended warranty of 3 years plus another 2 promotional years if you register the receiver.
Are all the above worthy of the extra cost? Well, yes and no and it really depends on how you see it. There is extra value added to the RX-A2A it's just not so important for many people to justify the extra cost.
This doesn't make the RX-A2A a bad AV receiver. On the contrary the unit has everything from the design, build quality, performance and feature set to deserve the name Yamaha on it. It comes with all the bells and whistles you would expect from a state of the art AV receiver and its power is more than enough for any kind of small to medium sized area. And if the HDMI 2.1 problem does indeed affect you, you can even plan on Yamaha's replacement program to solve this.
As for its downsides well, the HDMI 2.1 bug is a stinky one. If you are using an Xbox or a PC with an NVIDIA RTX30 then you will have to go through the trouble of registering for Yamaha's HDMI replacement board program. But if you have a PS5 or don't care about 4K@120 or gaming altogether then this will not affect you at all. Also the difference with the RX-V6A is extremely small confusing the consumers even more about which unit they should opt for and for what reason.
In the end the Yamaha RX-A2A may not be such a drastic improvement over the RX-V6A but we are sure there will be consumers that will find value in the extra cost, especially with its extended warranty and thus makes this release a solid entry in the Aventage series, even if it does not differentiate itself so much from the more consumer friendly lineup.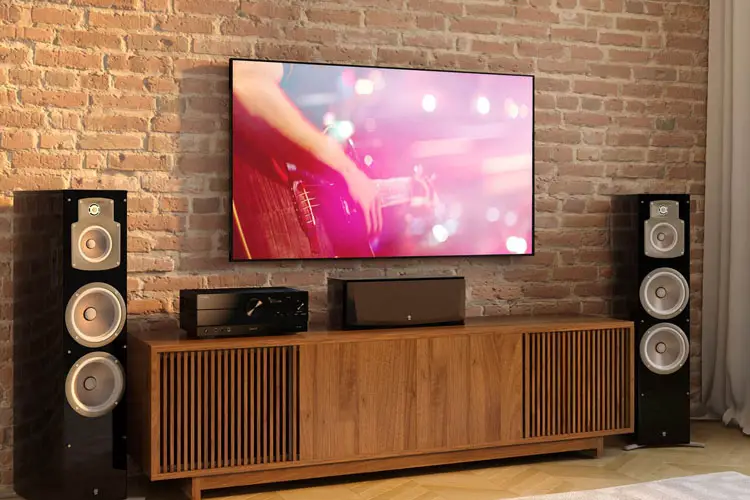 For more reviews you can check our dedicated 7 channels 8K AV Receiver reviews list or even look at our Product Reviews Table where you can find the brand and specific product you are looking for.
---
Cheapest Places to Buy :
*We are a reader-supported website. When you buy through links on our site, we may earn a small affiliate commission at no extra cost to you. Home Media Entertainment does not accept money for reviews.*
---
Yamaha RX-A2A Specifications