Yamaha YAS-109
Design -

86%

Movies Performance -

90%

Music Performance -

90%

Inputs and Features -

88%

Price / Quality -

94%
---
Cheapest Places to Buy :
---
It's been a long time since we last checked what Yamaha is offering on the sound bars front. And while they may not have such regular yearly releases and wide lineups like some other manufacturers as LG and Samsung the few models they bring to the market have gained very positive comments from the consumer market. Last year they released two updated versions of their highly successful YAS lineup. In our Yamaha YAS-109 review today we will be looking at the most cost friendly of the two and what it brings to the table.
Now the YAS-109 is a sound bar that belongs in the lower-middle tier segment and with a price close to $200 this is a highly competitive place to be with an enormous amount of sound bars fighting for the top spot. This model is a single sound bar unit without a dedicated subwoofer and as such is directly aimed to be used in very tight spaces and rooms and in general in areas where a subwoofer is out of the question.
But what does such a unit brings to the table? Well, in theory this is a 2.2 channels sound bar and if you are wondering about this numbering we will analyze it shortly. It has a total of 120 watts of power, it supports Dolby Digital, DTS and DTS Virtual:X, comes with both WiFi and Bluetooth and is equipped with plenty of extra features like Amazon Alexa, Spotify and Amazon Music streaming, High Resolution Audio and app control that will certainly make such a low cost option all the more intriguing.
But while extra features are nice to have we have seen an increasing number of low cost sound bars offering plenty of extras also so it is in the sound performance where this battle will be determined. So with no further delay let's start our analysis.
Design, Inputs and Features
Exterior
Yamaha sound bars never went for the design awards no matter which model you are looking for. All their designs aimed mostly for a rather neutral look, one that would certainly not draw the attention or look overall premium and it seems that their latest releases follow the same principle also.
The YAS-109 is a rather compact unit that measures just 35" x 2-1/8" x 5-1/8" (890 x 53 x 131 mm) and with a weight of 7.5 lbs (3.4 kg) it makes placement either on a furniture or on a wall far easier than you may think of. With such a short length the sound bar can fit nicely below TVs that are even smaller than 49″ and thus making it ideal to a wider audience.
For some reason Yamaha decided to wrap the sound bar entirely in a black cloth that extends on the sides and cuts on the upper back side. Now to have this in full cloth may give the YAS-109 a unique look but we are certain that opinions on whether this looks good or not will be divided.

At the top side there is a thin strip exactly in the middle where Yamaha has placed the built-in buttons. But this strip not only features some buttons but also acts as the display of the sound bar. You see, with the type of cloth that Yamaha used in this one it would be hard to have a functions display under it as we see in many other sound bars. For this reason they included some short of display along with the built-in buttons at the top in this thin strip of plastic.
Now we are not very fond of this type of display as in the dark you will be able to see only some LEDs either on or off so you will have to remember the exact placement of each LED to remember what is lit and what not. A full functional display would be much preferable but we will have to make do with this.
Now for what we actually get in this plastic strip at the top from left to right there are lights for Status, appropriate source selected, surround sound, clear voice and Alexa function while next to these lights we find some built-in buttons for basic control of the unit.
You could say that it's better that we get at least some short of display than not getting one at all but when there are other similarly low cost sound bars featuring a full functions display the one in YAS-109 feels like a half baked solution.
Another characteristic of this sound bar is the holes that are placed on both sides of the unit. Unlike other models that features a bass reflex design with holes at the back Yamaha decided to place these on the sides. There are many sound bars that come with bass ports in order to enhance the low end but featuring these on the sides of the unit is not very common.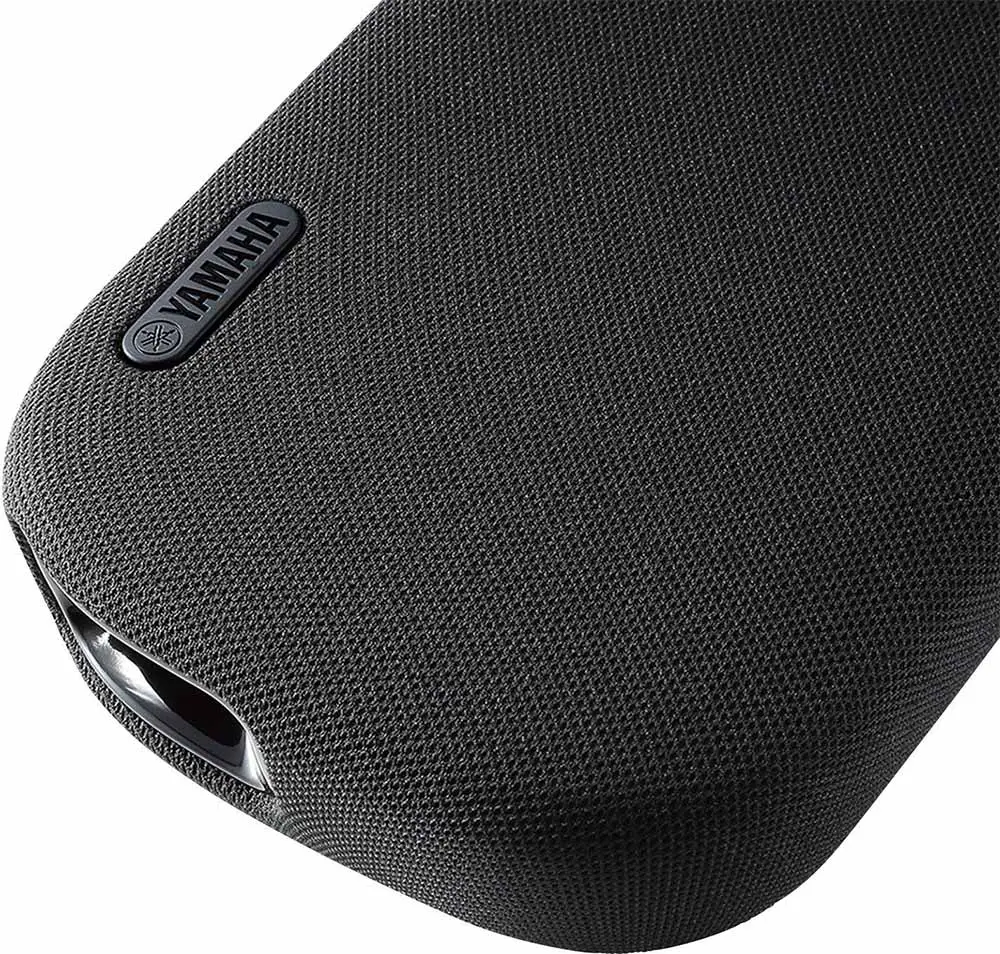 The back face is the usual affair. On the left side we get the power connector separated from everything else while on the right side in a special inset is where all other connection ports are placed. Also there is no IR repeater available here so you will have to make sure that the height of the sound bar will not obstruct your TVs IR sensor.
Now what is rather unique is the way you can place it on the wall. Since Yamaha has placed the drivers in a rather uncommon angle it means that placing the unit on a furniture differs from the angle you can place it on the wall. Now if this is for the better or worse is up on the air but certainly it's not something you see everyday in such a low cost unit.
The YAS-109 is a standalone unit so there is no subwoofer or rear surround speakers with it. In general we would say that the sound bar looks and feels the same way it costs. Design wise will not amaze anyone and it was obvious that Yamaha aimed for functionality rather than looks.
Internal Hardware
The sound bar belongs to the category of sound bars that use virtual technologies in order to provide a more immersive acoustic outcome and this is very usual in this price range. Using more drivers ups the cost while software is rather inexpensive and exactly what these manufacturers need in order to keep the costs down.
The YAS-109, although not explicitly mentioned by Yamaha, is in reality a 2.2 channels sound bar. Now many will wonder how a single sound bar can have this .2 in its configuration and especially without a dedicated subwoofer. This is because Yamaha has equipped the YAS-109 with dual subwoofer drivers for this exact reason. But we will get to that shortly.

First let's talk about the two main front channels. Each of the two channels are using a single 2.5 cm (1″) dome tweeter for the high frequencies along with one 5.5 cm (2-1/8″) cone for the mid-range. These two have been placed at an angle so the tweeter looks forward while the mid-range cone is aim upwards.
Now with these two Yamaha has also included two 7.5 cm (3″) subwoofer cones for the bass which is rather unusual for such a model and have been positioned also in an upwards position. Obviously these drivers don't have the punch or the low end extension of a dedicated subwoofer no matter how small it is but Yamaha did their best to create a compact system and at the same time give it the necessary low end extension that all these single sound bars are missing. In theory this seems like an interesting idea and we will see how much of a difference this makes in the real world.
Total power output comes at 120 watts with the two front channels being rated at 2 x 30 watts and with a frequency response of 170 Hz to 22 kHz for the mid-range woofer and 5 kHz to 23 kHz for the high frequency tweeter. The two subwoofer drivers are also rated at 2 x 30 watts for a total of 60 watts power and have a frequency response of 62 Hz to 170 Hz. Not bad for such small driver we would say.
It seems that Yamaha did try something special with this one as having subwoofer drivers included in such a budget friendly unit is not something we see everyday. But what matters if they can really make a difference and this we will determine in our testing section.
Connectivity
Usually when it comes to low cost sound bars things tend to be pretty light when it comes to the type and number of connection ports we get. And with todays increased needs in a home cinema setup we are always on the lookout for more available connections. As for the YAS-109 we would say that sits somewhere in the middle as with the kind of options we get we wouldn't say we are either happy or disappointed.

Starting from the left we find a subwoofer port and this is a rather strange one as we have seen far more expensive sound bars don't have such but Yamaha seems to think that one was needed in case you want to actually use a dedicated subwoofer with this model. Next there is an Ethernet port for connecting the sound bar to the network, a digital optical input for use with older devices that don't have a HDMI connection, a USB port that unfortunately is used only for upgrading and two HDMI ports, one input and one output.
Both HDMI ports are HDCP 2.3 and support 4K@50/60Hz, YCbCr=4:4:4, HDR10, HLG and 3D pass-through. Unfortunately there is no support for either HDR10+ or Dolby Vision so in case you want to pass these you will have to connect your device directly to the TV. Also the HDMI output supports ARC functionality in case you need it but no eARC here unfortunately.
As for the units wireless capabilities we get built-in WiFi (802.11b/g/n) along with the older Bluetooth 4.2 which supports the A2DP and AVRCP profiles along with the SBC and AAC codecs.
If there is anything worthy of note is the included subwoofer port. Although we can see some people using it we think that for a soundbar belonging in this single unit, low-cost category having such a port was not such a necessity. Now the reason why Yamaha decided to include this is unknown but to us it was not such a necessary feature.
Control Options
Moving on to the available control options it seems that more and more low cost sound bars are adopting wider means of control as manufacturers are trying to keep their releases into the competition. Gone are the times where a simple remote would do the job and the YAS-109 seems to follow the current trend.
Obviously the remote remains the main means for controlling the unit and the one that comes with this sound bar is nothing special but gets the job done. We wouldn't expect anything fancy in this price range so no real surprises there. It's made out of plastic and has small rounded buttons with enough space between them which helps a little if in use in low lit environments as the remote lacks any kind of backlight functionality. Plastic quality is good enough and in general the remote feels sturdy and is very responsive.
At the top left we get the Alexa button while at the top right the power control. Below a set of buttons for input selection, two buttons for clear voice and surround options, various sound modes below that and two big buttons for subwoofer and main volume at the bottom with mute, bass extension and info buttons between them.
The only problem we had was with the placement of the Alexa button as most devices tend to reserve the upper left corner for the power button and took us some time to get used to the new placement. But once you get used to that you are not going to have any major problem with it.
As we mentioned above there are some built-in button you can use also that are positioned in the same plastic strip on the top face of the unit right next to the light indicators. Here we find buttons for controlling Alexa, mute microphones in case you don't want Alexa to respond to voice commands, input selection, volume control and power control. These are touch-sensitive buttons so while they look better they can be frustratingly hard to find in a low lit environment.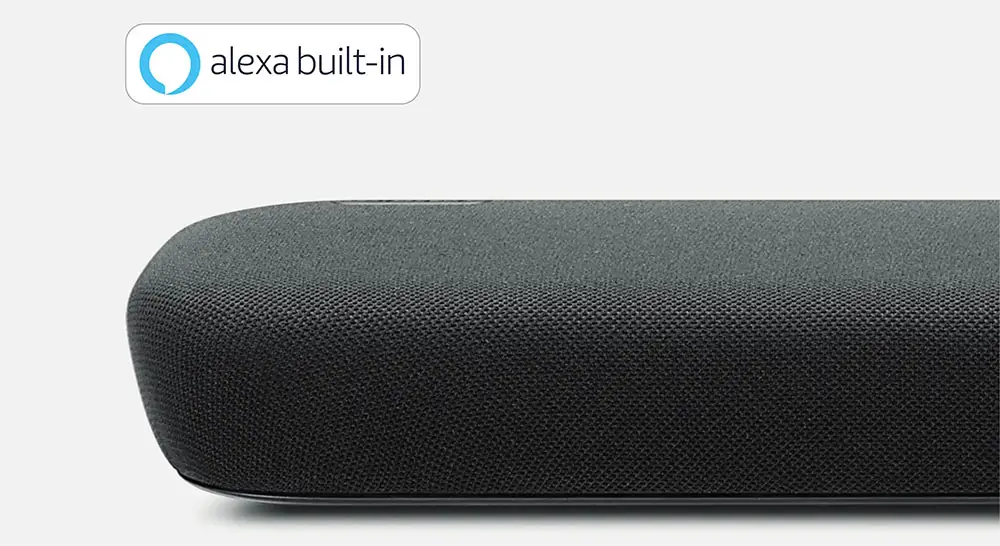 There is also the option to control the sound bar with the TV remote but there are certain limitations to this. First of all for this to work the TV must support HDMI-CEC and you have to use the HDMI connection obviously. Also there are only limited functions supported like power on/off, input selection, adjust volume and choose the output audio device. HDMI-CEC functionality was always limited so no real surprise here but for basic controls this can be very handy as you can handle both devices with one remote which can somewhat save you from the frustration of having multiple remotes on your room.
But if the remote is too old fashioned for you the sound bar comes with built-in Amazon Alexa support which means you don't need an external Alexa device for this to work. The YAS-109 has a built-in microphone array and with this you can issue your commands directly to the unit. There is also a mute Alexa function in case you don't want the voice control platform to be activated accidentally or in general if you don't like to have a microphone open all the time. Google Assistant is missing here so the many of you that prefer Google's offering are out of luck here.
Lastly Yamaha has enabled this unit to use their mobile app that you can download to your smartphone or tablet called "Sound Bar Controller". This app has a nice interface and through it you can control various functions of the sound bar, listen to music or stream content either through Bluetooth or from some online streaming service from the ones available.
In general for such a low cost unit the YAS-109 offers the whole package when it comes to means of control giving the user plenty of options to consider.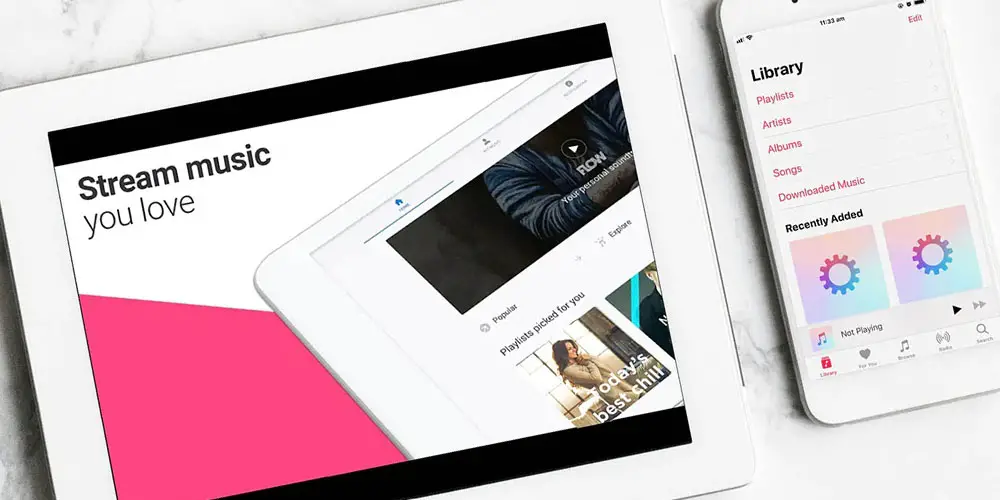 Extra Features and Services
Sound performance will always be the number one element when choosing a sound bar. But it's not the only one as nowadays manufacturers keep adding more and more features in order to stay ahead of the competition. So we see now that even low cost models come with plenty of extras to keep consumers happy. Let's see what the YAS-109 brings to the table.
Dolby Atmos and DTS:X may be ideal to have right now but there is no point in supporting these if you don't have the necessary hardware that can make them justice. As such the YAS-109 sticks to its guns by supporting Dolby Digital and DTS which is just what you would expect from a 2.2 channels system.
But except from these two the sound bar also supports Dolby Pro Logic II which is an up-mixing technology that can turn a stereo mix into full 5.1 channels surround audio. And since we mentioned surround sound with the complete lack of surround speakers the YAS-109 was missing a key component in order to deliver 360 degree audio. That's why Yamaha has also included DTS Virtual:X in order to give the unit the ability to create a more immersive experience.
Now, we have analyzed extensively these virtual technologies in the past and their results are a bit of a mixed bag. These rely on bouncing audio on the walls of your room in order to give you the illusion of sound originating from other places other than the front. But this tech doesn't have either the precision or clarity of real dedicated speakers while the audio many times feels over-processed.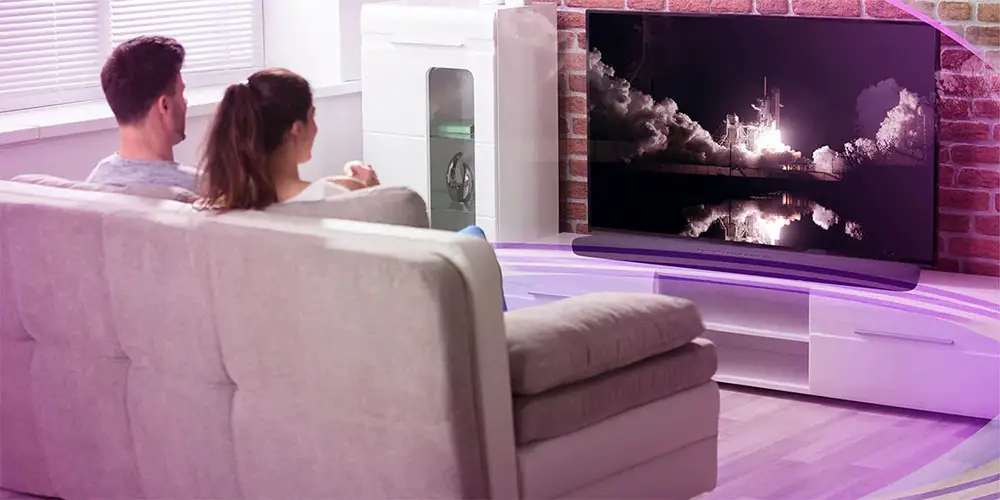 We will not say it's a bad technology and certainly for low cost solutions like the YAS-109 which doesn't have the necessary hardware for anything better getting this system is better than nothing. Just keep in mind that its performance depends heavily on the content as well as on your room acoustics. To enable DTS Virtual:X in the YAS-109 you simply press the 3D surround button on the remote.
The unit also comes with extra sound modes in order to choose the one you like the most depending on the content you are watching. There are five modes available with Movie, TV, Music, Sports and Game. There are a few extra sound options available with the first being Stereo which is ideal of stereo mixes and turns on 2-channel stereo playback, there is a Clear Voice functionality that enhances dialogue if you feel like you need this and lastly there is Bass Extension if you want a boost of the low end.
Although not explicitly advertised the YAS-109 can support high resolution audio but only through WiFi streaming since there is no USB streaming available for that. As such there is support for WAV and FLAC files up to 192 kHz, ALAC up to 96 kHz as well as lower resolution MP3, WMA and MPEG-4 AAC up to 48 kHz.
You can also stream audio through a Bluetooth connection. And since audio quality through Bluetooth is usually less than stellar the sound bar is using Yamaha's proprietary Compressed Music Enhancer technology in order to improve the quality of the streamed audio
But your streaming options are not limited only to Bluetooth and local network. Through the Sound Bar Controller app that we talked about earlier you can stream music through some of the available streaming services. The available options are not exactly extensive as you can use either Spotify or Amazon Music but nevertheless these two are better than having none.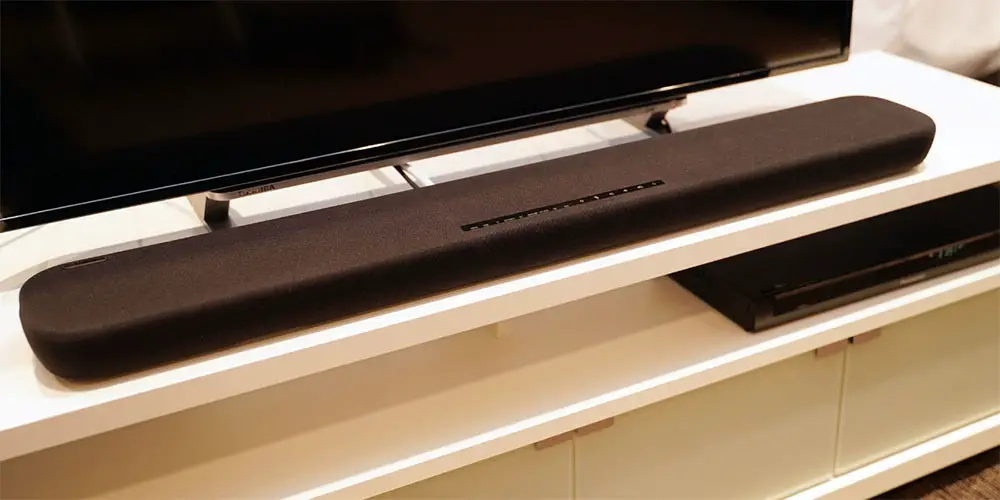 As we have seen countless times in such low cost sound bars the YAS-109 lacks any kind of audio calibration system and to be honest with the available hardware such a system would be pointless. Also keep in mind that in contrast to other brands the YAS-109 does not have the ability to accept extra surround speakers. So if surround activity is of utmost importance to you then you should better look elsewhere.
In general we cannot say that the included feature set is the most extensive or complete that we have seen but Yamaha at least tried to include a little bit of everything in order to create a sound bar that can offer the user some diversity and options flexibility.
Initial Setup
We always say that one major advantage of all these low cost sound bars is their ease of initial setup as well as everyday use. Getting a sound bar is not only a cost effective solution but a practical one also. And although we have seen some sound bars that belong in the premium category being slightly more complex, in general manufacturers try to make the procedure as easy as it gets in order to attract casual customers. The YAS-109 could not be any different in that.
After our initial unpacking we placed the unit in front of our test TV and connected it to a power socket. We used the HDMI ports to connect our 4K UHD player to the HDMI input of the sound bar and from the HDMI output we plugged our cable to one of the inputs of our TV.
Now the only thing you need is actually Yamaha Sound Bar Controller app in order to connect the unit to the network. We didn't have any particular problem with that as the app found our unit immediately and connected. And that's it! You don't have to do anything else as the unit is ready for use. And with the lack of any particular sound calibration system what is available you will mostly change on a content to content basis depending on your preferences.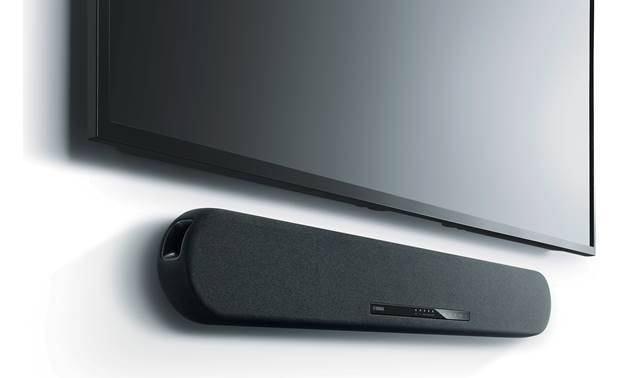 And since you may feel slightly confused on what options you have, basically there are three different modes. The first and most simple is the 2-channel stereo audio playback by pushing the stereo button. In this case you will see the surround LED light on the sound bar turned off. Next there is the surround mode by pressing the 3D surround button once and selecting one of the five sound modes available. In this case the surround LED light will turn white and this way you get some short of surround activity.
Lastly if you press the 3D surround button a second time the LED light will turn blue and you basically switch on the DTS Virtual:X technology in order to have not only surround activity but overhead sounds also.
Now before we begin our testing we should note that for movies we used the Movie surround mode while for music we went for the Music surround mode. We will make a small mention on DTS Virtual:X and how we felt it sounded in movies just for comparison's shake.
Movies
For our first film we went for a film that relies much on ambient activity and this is no other than The Meg in 4K UHD format. The film features a great Dolby Atmos soundtrack and while we will try the DTS Virtual:X feature to see how much we can get out of it we mostly focused on using the Movie surround mode and with this we defaulted back to the basic Dolby Digital track as this is what the sound bar can playback.
Now the Meg is not the kind of movie that knows subtlety. When the occasion asks for it the mix will go all out and loud while there are moments, especially in the underwater scenes where we get some great sound volume and depth.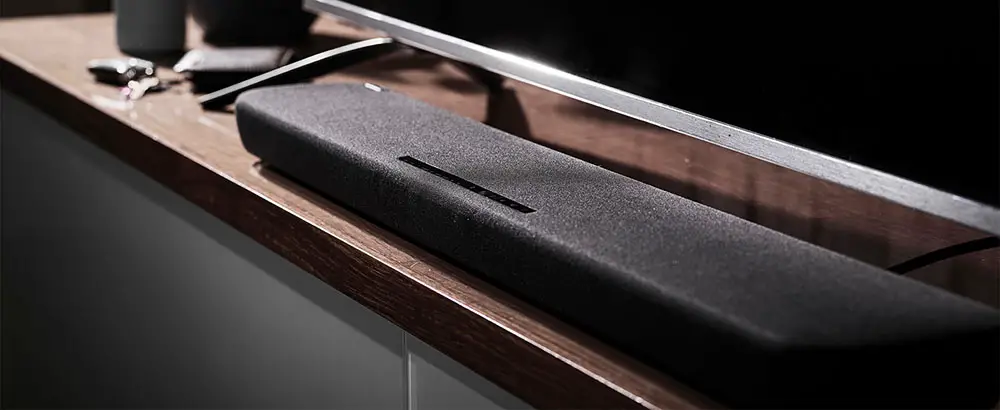 Let's take things one at a time. First of all at the front things looked pretty satisfying. The YAS-109 rendered the front sound wall with enough expansion and depth. There was good separation between the left and the right channels while panning effects were precise and very distinct. Keep in mind that the sound bar doesn't have a center channel but nevertheless dialogue was kept dead center and was clear enough even when all hell broke loose.
Now on the surround front things were not as good as we would like. The surround mode did try to bring the action closer to our position and there was one or two effects here and there that gave the illusion like they were coming from the back but to be honest there was no clear surround activity here. Keep in mind that the sound bars performance in this depends heavily on your room configuration also. If the back wall is closer to your viewing position and you room is in general very small surround activity will certainly be enhanced. This is not the fault of the YAS-109 but falls upon the technology implemented here.
On the low end the unit did very good. Actually it did far better than what you would expect from a single low cost sound bar like this one and it shows that the included subwoofer drivers that Yamaha added did help slightly on this regard. You are not going to get the room shaking, chest-pumping experience of a dedicated subwoofer but the bass felt satisfyingly deep and with good power all things considered giving the necessary low end extension that no TV would ever be able to add.
For our second test we popped our Blu-ray disc of Lord of the Rings: The Fellowship of the Ring with its excellent DTS-HD Master Audio track. In this case the sound bar fell back to the core DTS mix for this test as we skipped forward to the Mines of Moria part for reviewing.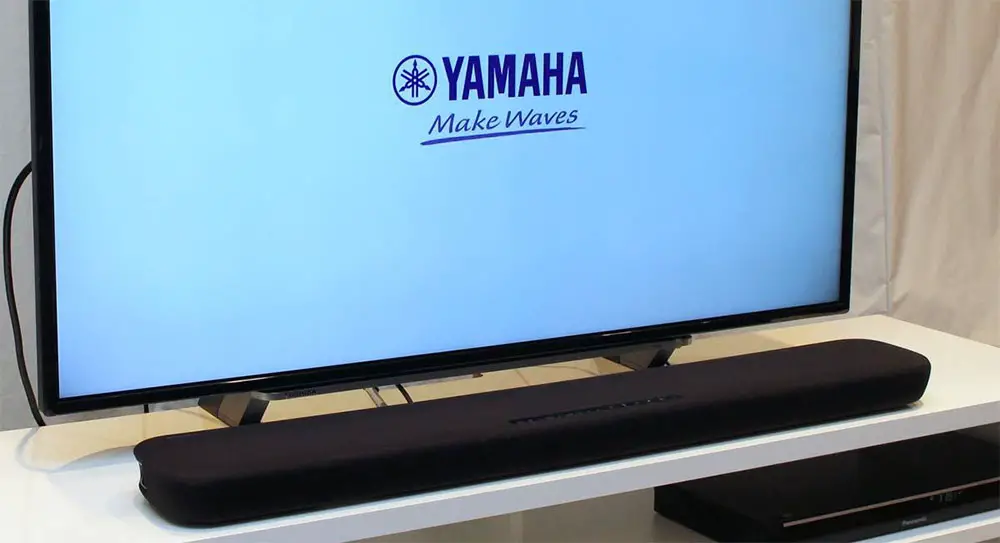 It was great how such a small sound bar could create such a nice extended atmosphere in your room. Obviously you are not going to get the dynamic range or the sound extension of a full surround system but if you consider that we are talking about a low cost sound bar that measures less than 40″ the outcome felt very satisfying.
The unit did manage to give some much needed depth when the Fellowship travelled through the Mine structures in order to give the necessary sense of grand scale. It was not as obvious or very distinct but ambient sounds and echoes felt slightly enhanced that helped in this overall.
Dialogue was again rendered very nicely and kept isolated front and center even when action started to go wild. Once again surround activity left a lot to be desired. We did get some occasional echoes and sounds emitting in places other than the front but we never got this clear and precise surround activity that makes you feel enveloped in a 360 degrees bubble. And this was to be expected actually so we don't feel very disappointed overall. We have seen far more expensive sound bars failing in this so we couldn't expect anything better from a $200 unit.
The bass once again was pretty satisfying. When the Balrog appears the mix goes into overdrive, his steps had good weight and his growl had a nice raw texture to it. Not the most deep one but pretty good to provide some necessary immersion.
Now before we close we should mention that we did try the DTS Virtual:X mode also. To be honest at least in our tests it fared slightly better than what we expected. This mode did manage to provide a slightly more enveloping experience as we got more depth as well as slightly more height in some of the effects. But on the other hand some time the sound felt over-processed and less natural. You could feel like something was wrong but you couldn't say exactly what it was.
DTS Virtual:X is a nice feature but it's not good for all situations or content. There may be movies where it will fare slightly better than the Surround mode and other occasions where it will fare worse. So our advice is to try it for yourself and determine if it is worth it for use or not.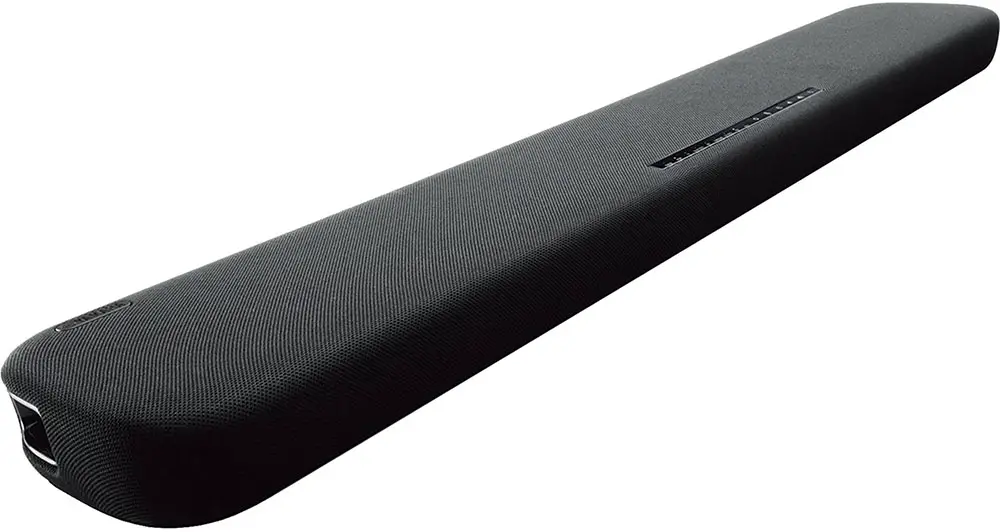 Music
Next in line is our music tests and for this part we chose a few FLAC music tracks that we streamed through a wireless network. Keep in mind that the YAS-109 does not support USB streaming so network or Bluetooth streaming is your only options here.
Now the unit did pretty well in offering a very pleasing music performance. And by this we mean that obviously this sound bar is not the HiFi material that demanding music users will be looking for. But for casual use it can fit the bill perfectly and can give a lot for the price asked.
Even with its compact size the YAS-109 did manage to provide us a realistic music stage at the front with good stereo imaging even if not entirely distinct or very high resolution. Stereo panning effects were audible although the length of the unit did not help to separate them as much as we would like.
The sound bar had a good mid-range with satisfying highs and a solid bass even if it was not the thundering low end that many seek in their audio. The bass extension may help slightly in adding more low end punch but in the end it didn't make a whole lot difference when looking at the whole picture.
There are plenty of areas where the sound bar could do better but as we always say in our reviews it's the price that defies how a unit will do and keeping this in mind the YAS-109 did pretty well. Obviously it could have more extension, more depth, higher precision, punchier low end and in general more fidelity but the $200 price tag does not let us judge this one too harsh.
So overall we will say that if you are looking for a cheap sound bar that can provide you will a pleasing music performance the YAS-109 can do that pretty easy. Just don't forget to keep your expectations at check.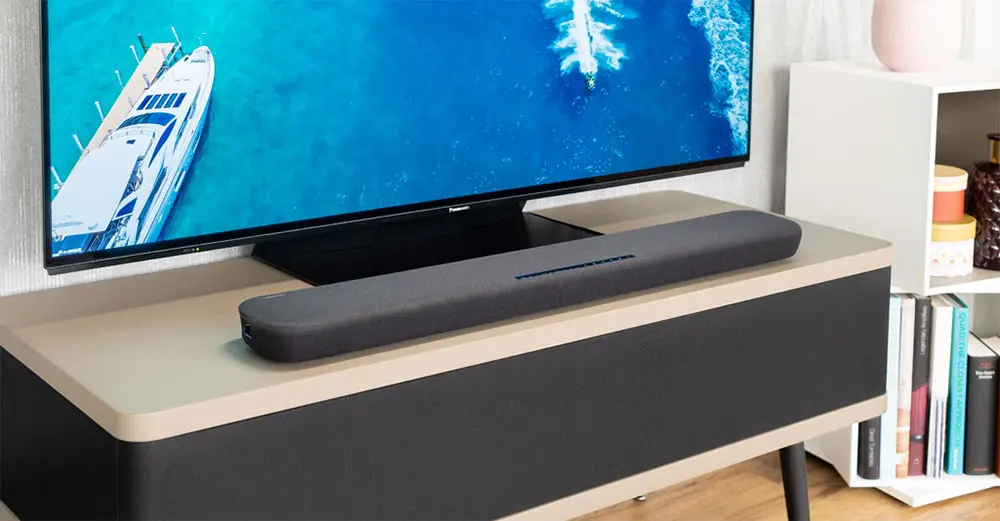 Final Thoughts
We need to wrap up our review so what we can say about the YAS-109 is that Yamaha did manage to create a very respectable unit that ticks all the right boxes that a sound bar of this category should.
This means that we get a unit that is very easy to setup and handle, is pretty compact which means it can fit in almost all places and has pretty satisfying performance with enough low end punch in order to please the masses. If you add to these the few extras that Yamaha added like DTS Virtual:X support, network and Bluetooth streaming along with online streaming from Spotify and Amazon Music, High Resolution audio, HDMI-CEC and mobile app support then we get a very nice proposal for it's suggested $200 price tag.
On the opposite side the sound bar cannot provide a faithful surround experience in either its surround or DTS Virtual:X modes. It tries really hard to do so but there is so much these technologies can do without real surround speakers. The DTS Virtual:X may give you some of that but in exchange of a more unnatural, over-processed sound. Also the low end although more satisfying than some other sound bars it's not as deep or powerful to really make the content shine. A dedicated subwoofer would be needed in that occasion. Also since there is Amazon Alexa we would like to see Google Assistant being supported also as there are many people that prefer Google's platform.
Closing our review we will say that this unit left us with very good impressions and it's the kind of sound bar that is destined for the casual market that seeks to improve their TV's audio performance without much fuss and without braking the bank. The YAS-109 can do that and then some and for the price asked there is much more that you actually get in the end. Yamaha created a nice low cost, good performing sound bar and if you are in the market for one then the Yamaha YAS-109 definitely deserves an audition.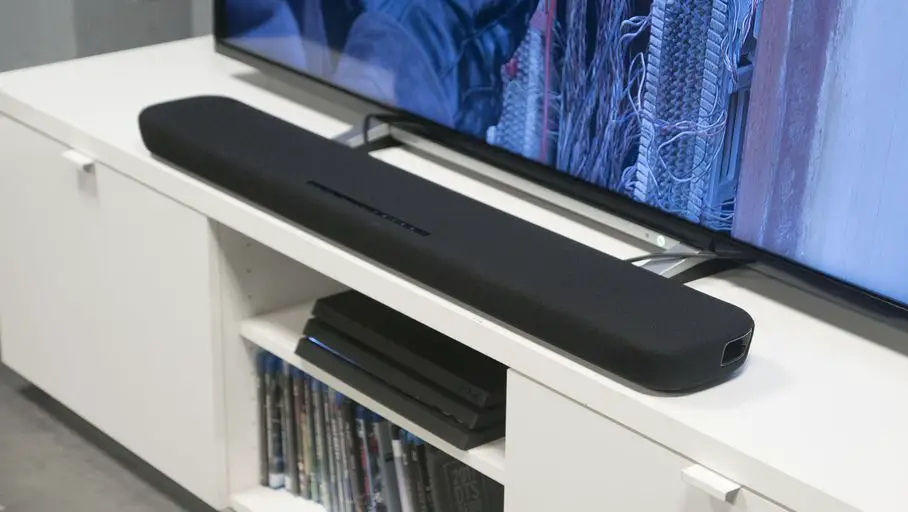 For more reviews you can check our dedicated Single Soundbar reviews list or even look at our Product Reviews Table where you can find the brand and specific product you are looking for.
Also don't lose the chance to subscribe to our Newsletter and gain exclusive privileges.
---
Cheapest Places to Buy :
---
Yamaha YAS-109 Specifications