Zidoo X9S
Playback performance
9.4/10
UI, Content and Apps
9.2/10
Pros
Great video and audio playback
Excellent built quality
A lot of features
Frequent firmware updates
Cons
Mediocre remote
A bit more expensive than other TV boxes
A few minor playback issues
---
Cheapest Places to Buy :
---
The last few years with dedicated media players becoming more and more mainstream there is a kind that seems to become more and more popular due to the capabilities of it's OS that are equipped with. Android TV boxes is not something new but they have managed to improve over the years and to offer the kind of diversity that very few other players can offer. One company that makes such kind of TV boxes is the Chinese Zidoo. They have been in the TV boxes market for some years now but it was about two years ago in October of 2016 when they draw more attention with the release of their latest at the time Android TV box called Zidoo X9s.
What made this box to become so famous was it's capabilities because at the time there were very few dedicated TV boxes that had the hardware that the X9s had. By offering 4K playback with HDR it immediately went ahead from the rest of the pack to become one of the most promising Android TV boxes upon release. But although the hardware was there the software was still sketchy and Zidoo had an uphill battle to iron all problems.
So after being two years in the market and with more TV boxes with similar capabilities now on offer is the X9S still relevant? And most important has in these two years Zidoo managed to improve it's software enough to take full advantage of it's hardware capabilities? All of this and more in our Zidoo X9S review.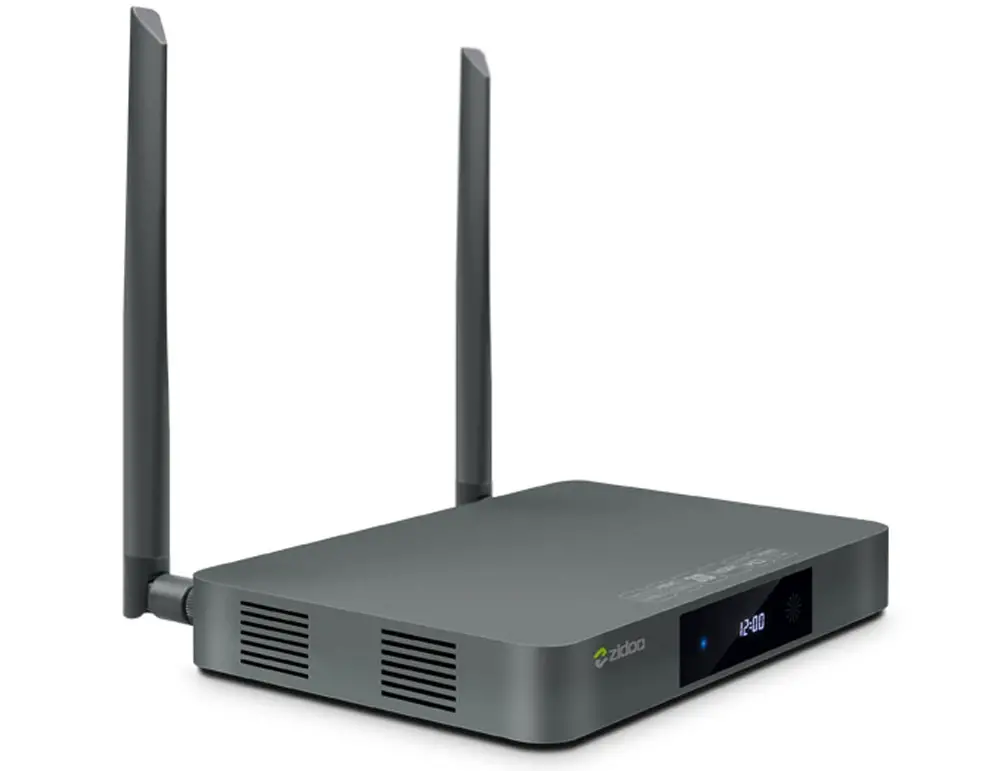 Design / Hardware
Most TV boxes nowadays are mostly black rectangle boxes but Zidoo decided not to follow this trend with their X9S and gave it an "Aviation Aluminum Alloy case in smoked color" as they call it. All this translates into a nice matte grey finish metallic case that is very pleasing to the eye but also very resistant to fingerprints and it shows that Zidoo really went through a lot of trouble to create it's design. Using a metallic case also helps the X9S to keep temperature lower than what usual plastic cases of other boxes do.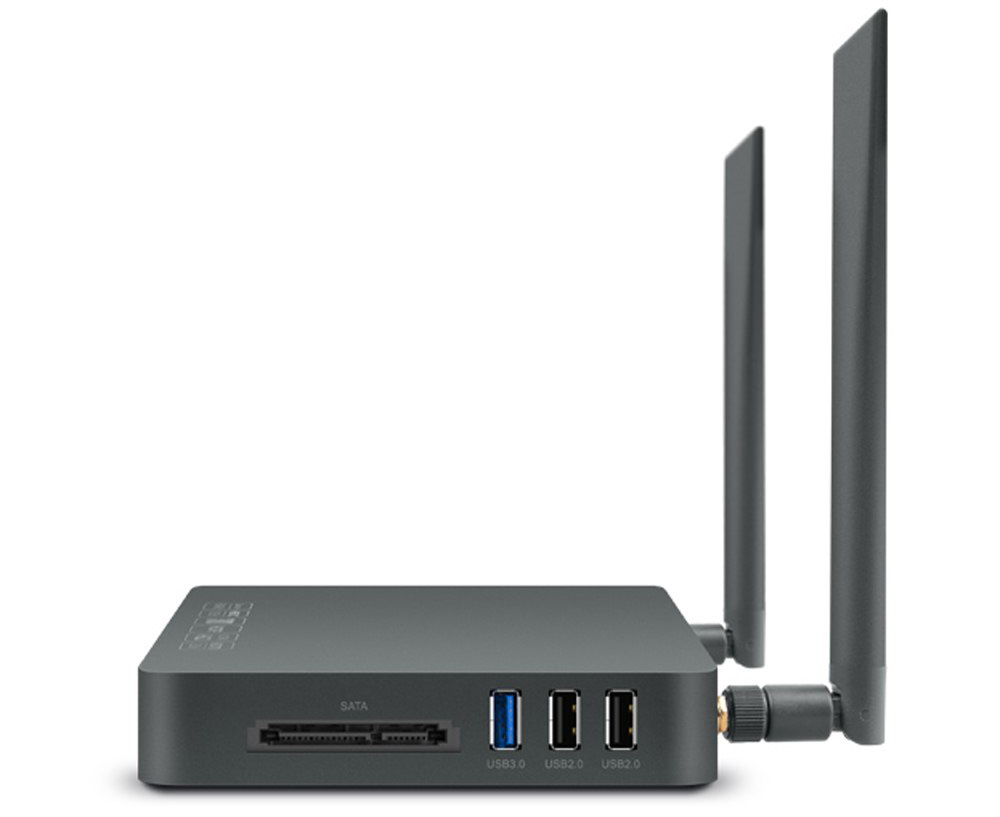 On the front side we find the company logo on the left, a VFD (Vacuum Florescent Display) display in the middle and an IR receiver. On one side there are air vents for better cooling while on the other side we have a group of ports for easy access. What is on offer here is a SATA 3.0 port, two USB 2.0 ports and a USB 3.0 port. All the other connection ports are placed at the back of the box and to be honest we could not be more happy with what is being offered.
One HDMI 2.0a/HDCP 2.2 output with support for 4K@60fps and HDR, one HDMI IN for recording content, a 3.5mm composite video and audio out port, a digital optical (S/PDIF) audio output, a TF card reader port with support for 1-32GB SD cards and a 12V power supply port. There is also an on/off switch and a pin-sized hole to access a reset button.
As for it's insides, the X9S was the first TV box to utilize the Realtek RTD1295 ARM Cortex-A53 Quad-Core processor that was really offering great performance and capabilities when it was first released and continue to do so even to this day. The Realtek CPU is being supported by the Mali-T820 GPU, is equipped with 2GB of DDR3 RAM and also has 16GB of internal eMMC storage. As you can imagine the hardware is more than capable to run the latest 4K content with HDR without any problems and although when it first came out two years ago it was latest technology available it remains more than capable even today.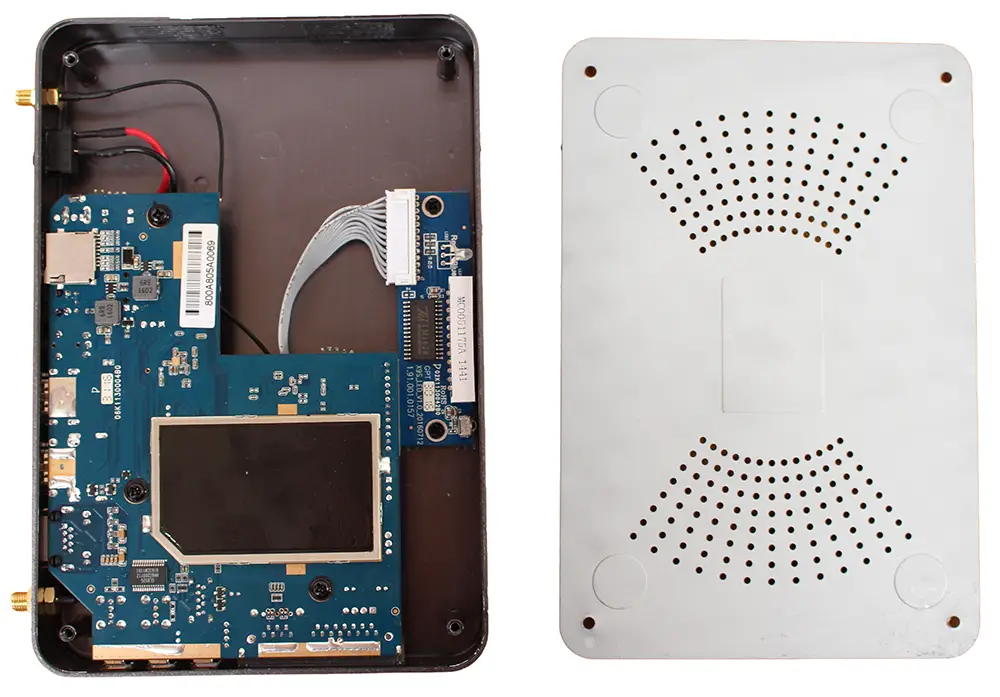 Internet connectivity is serious business for such a player so Zidoo made sure to equip the X9S with the best wired and wireless technologies. At the back we find dual connections for the almost 20cm long antennas that work in combination with the dual band WiFi (2.4/5GHz) that supports up to 802.11ac enough to deal with high bit rate transfers and streaming. If you prefer to have more stable but at the same time even faster transfer speeds you have the option to use the Ethernet port on the back of the player that supports up to 1Gbit transfer rate. As far as connectivity is concerned the X9S also supports Bluetooth 4.0 that can be used for connecting various devices.
Remote
If there is one thing in the design of the X9S that under-delivers then this would be the remote. For some reason most Android TV boxes offer low quality remotes and while the one that comes with the X9S is better than average if you take into account how good the rest of the design and the specs are then the remote feels a bit of an afterthought.
What we liked about the remote is that it is not cluttered with buttons but at the same time it offers all the functionality you will ever need. Most of the buttons have a rubber feel and enough space between them to be able to easily press them. They are nicely grouped and we never felt like we had to battle with it to access our favorite menu or setting.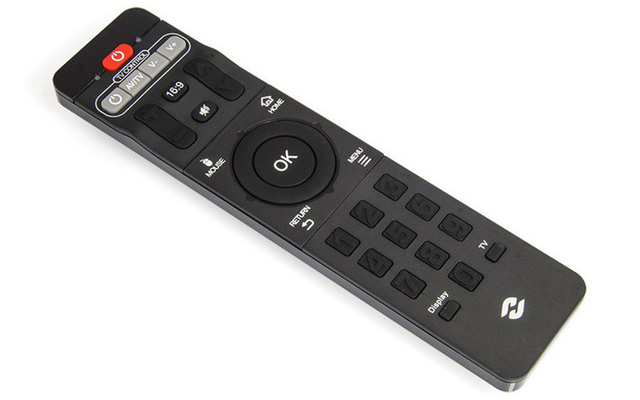 A particular interesting function is the mouse functionality button. When pressed you get a cursor that you can use to navigate through the menu navigation buttons. It can be particularly handy in some situations like when you want to input a username or password. The remote has a lightweight plastic finish that could be better but  we have also seen worse so it is not so bothering.
In total the remote leaves a lot to be desired. When you look at the X9S specs, having such premium capabilities would make you think that the remote would also get the same love from Zidoo engineers. For example we would love if it was bluetooth enabled and not only IR capable. Also some backlight functionality is a must for today electronic devices. But even like this it may not be a remote to draw the attention but it will do it's job just fine nevertheless.
Playback performance
Zidoo X9S is first and foremost an amazing media player and it offers a lot of options to choose how you will handle you viewing experience. Giving you many options may be a bit confusing to many but things are more simple if you take a moment to see the greater picture of what is being offered.
First of all there are two players within the X9S that can be used with various strengths and weaknesses each. There is the internal video player and the external Zidoo native player. To keep things simple we will just say that if you are interesting in streaming internet content then the internal video player is the way to go. For viewing all other content like Full HD or 4K with HDR videos either from an external storage or from a NAS network drive then we would suggest you use the external Zidoo player as it offers better picture quality and in some instances like when viewing 3D content the only way to go.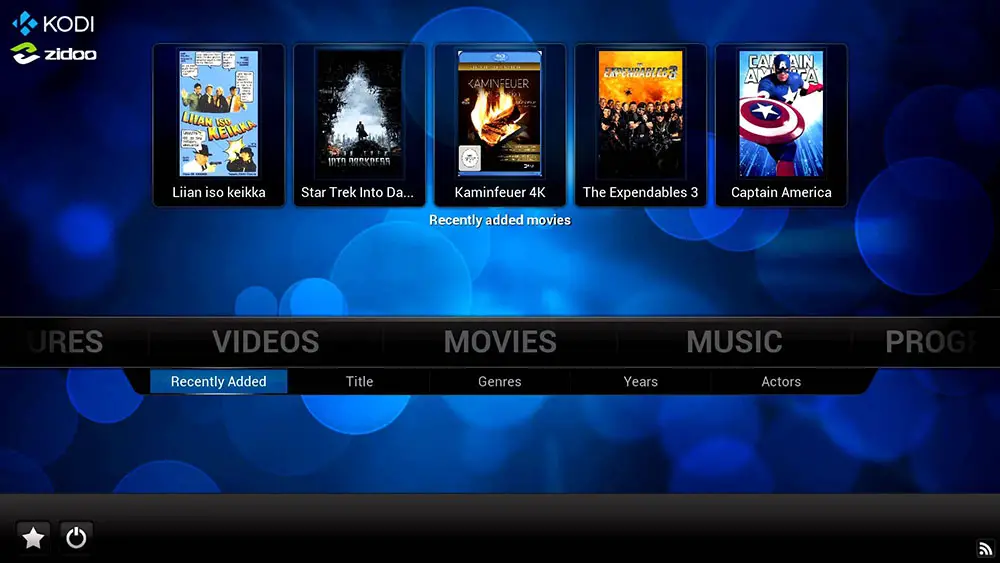 Now that we got that out of the way there also the matter on how you can view all your content. Here you also have a lot of options like simply using the file manager that is simple and straightforward but lacks any kind of movie management or ordering of your content. There is also Zidoo Home Theater app that uses the internal player. You can also download KODI but it can be a bit confusing to set it up if you are not experienced with this app. Lastly there is ZDMC which basically is Zidoo's take on KODI version 16.1 and has all the visual and media management features you will ever need to create your movie libraries and can work with both the internal or external player.
Having tried a lot of content through the ZDMC/External player setup the results we got were really great and shows how the software has matured over these two years that the X9S has been on the market. Of course it's not possible to try every single video and audio format and it's containers but we tested the most usual ones and the X9S played them all without any problems. If you add the different framerates the amount of different setups is huge but nevertheless we didn't find any problems with the ones we did test.
Everything from SD material, Full HD 1080p content and 4K videos with and without HDR played very smooth without any visible stuttering. We also tried different framerates and everything was butter smooth. For some weird formats and framerates we cannot guarantee that everything will be perfect but for the most popular combinations the results were very pleasing.
For 3D content to work you need to use the external player and the results were really great for all files we tried. The X9S was capable of playing frame-packed 3D ISO and 3D MKV content and the image quality was exceptional with great clarity, depth and dimensionality. When 3D content was played from the X9S the TV should also auto-switch to 3D mode so this is an extra plus.
As for the audio the Zidoo X9S was able to playback all kinds of audio tracks we threw at it. From simple Dolby Digital and DTS tracks to the most recent Dolby Atmos and DTS:X, the X9S had no problems playing everything with no problems showing the amazing capabilities of this player.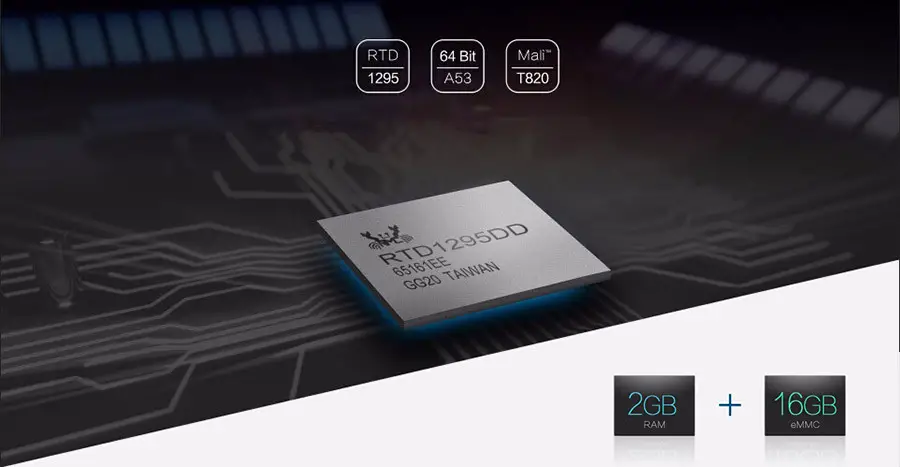 Network performance of the X9S could not be any better. We tried streaming content both through it's WiFi and the Ethernet port to see what behavior we would get. Using a wired connection things are much more clear as the Gigabit Ethernet the X9S has is more than enough to pass all the data of the most demanding video formats. We tried video samples with bit rates up to 200 mbps over local network and everything played butter smooth without any buffer problems. With wireless connection things are not so clear as it all depends on the signal you get from the router but in general if you get a good signal chances are you will not have any problems even with high bit rate files.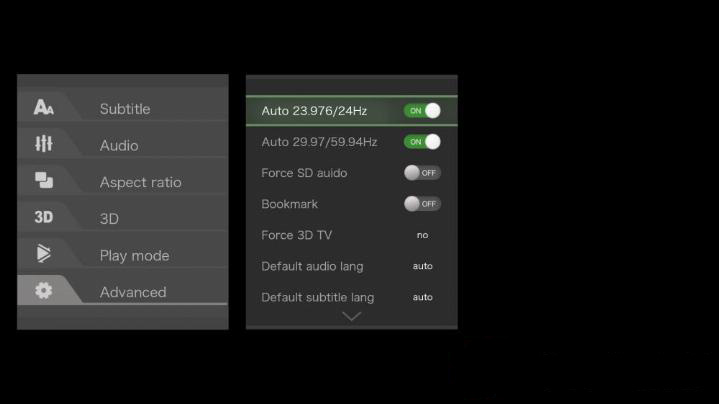 When the Zidoo X9S first released there were a few playback problems and this had to do mostly with how new the hardware was. Two years later and several firmware upgrades, it now seems like the software is mature enough that can offer the type of experience that not many players can offer. Equipped with future proof hardware and software that improved over these two years the X9S is a beast and can play almost everything you throw at it. Picture quality with the external player is excellent with a few minor problems (minor banding in 4K when using 10 bit in Deep Color Mode) but developers seems to be listening so it is a matter of time before all these matters are also solved. Kudos to Zidoo for creating such an amazing player.
UI, Content and Apps
With a player that features so much content it was a given that Zidoo had to create an easy to navigate interface and they did that by creating ZIUI which is Zidoo's tile based user interface. In the main menu you get some basic tile based shortcuts for Apps, file manager and settings among others with a tile based row on the bottom where you can add even more shortcuts from the list. Everything can be customized to your desires and with so many apps and services this really helps to keep the interface simple and clean of undesired applications.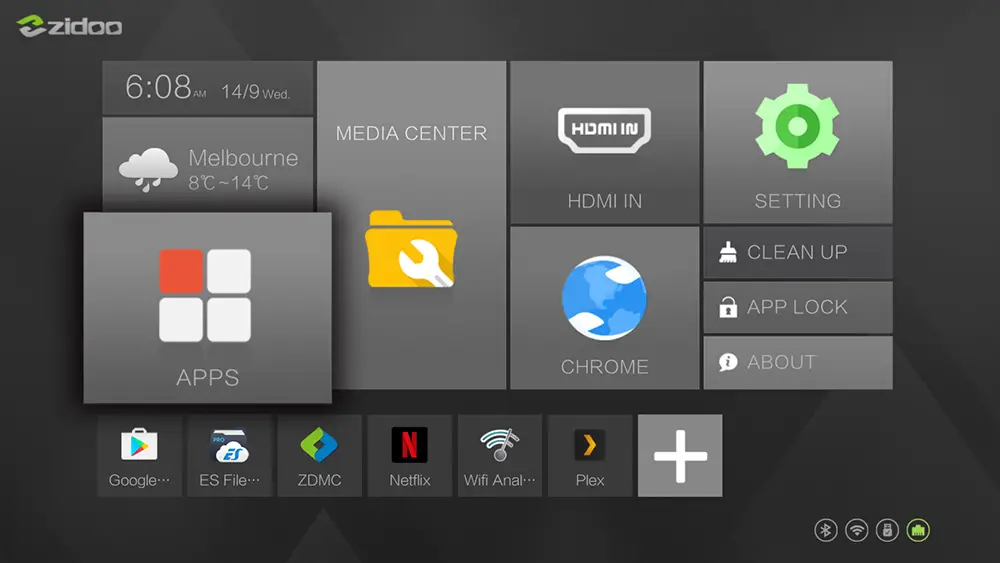 The settings option features five tabs with Network, Display, Sound, Playback and Other options. In the Network tab you can choose either the X9S will be connected through WiFi or Ethernet as well as handle Bluetooth connectivity. In the Display tab there is a ton of options to deal with, with resolution, framerate, screen scale, various picture parameters, LED brightness, Deep Color Mode and Color Space Mode. In the Sound tab we get an HDMI output option, S/PDIF output option, Downmix HD, USB Audio and Key tone.
In the playback tab we get a few very interesting and rather handy options with most of them have to do with automatic framerate switching something very practical when playing different content all the time. The player identifies the media played and switches to the appropriate framerate on the fly.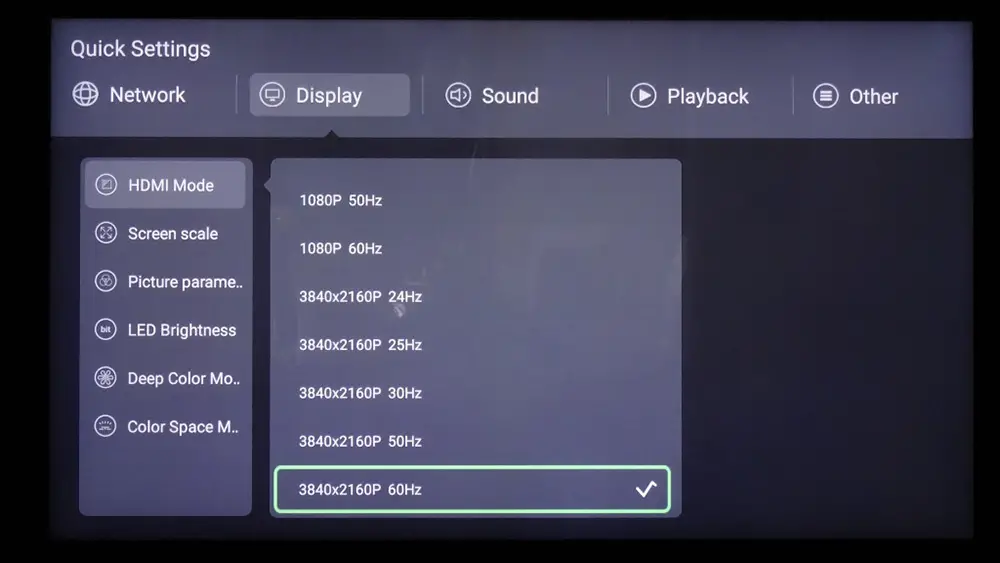 Another characteristic feature of the X9S is it's HDMI recording capability. First of all we have to be clear that although this feature seems to work very well you cannot record copy-protected material unless you use some kind of HDCP-stripper to unlock the content. Recording can support content up to 4K resolution without any problems but the final recording resolution is only 1080p at 30fps with 2 channel audio (no 5.1 unfortunately). The recorded quality is very good and hovers at around 10 Mbps bit rate.
The content can be recorded to the internal flash storage, to a USB external storage or to a network NAS drive through SMB/NFS. While recording PiP (Picture In Picture) works very well and you can position it anywhere you want over the main UI. When the source is in the PiP window there is no sound naturally but when you switch to full screen then audio returns. During recording X9S can occasionally get bogged down a little but it's not a big deal and returns to normal after a couple of seconds without affecting the recording. One thing to pay attention is when using both HDMI ports to use cables that don't have big heads as the two ports are placed a bit close to each other making it difficult for big head cables to fit together. A rather silly design flaw but one you should be aware of to save you a bit of frustration.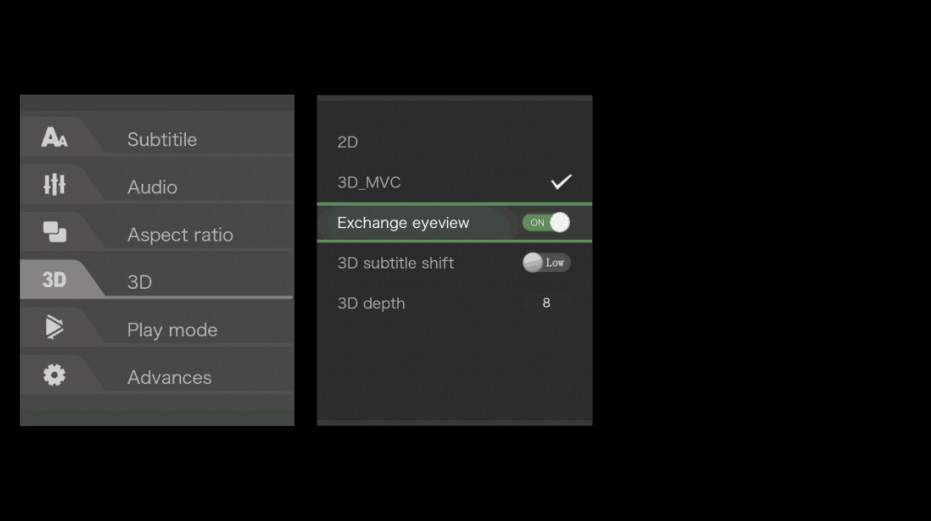 Another great feature of the X9S is the ability to work on dual operating systems so in addition to Android you can have OpenWRT and as a result the X9S can act as a NAS server, run torrent services and many more. Of course in order to have any meaning you will have to add some short of external storage to work efficiently. Other features on offer is WiFi hotspot functionality, HDMI CEC and Miracast. There is also the ability to receive updates OTA (Over the Air).
Final Thoughts
The Zidoo X9S is a very capable media hub that will really impress you with it's capabilities. Zidoo made sure to make it future proof by including all the latest tech when it was released and now two years later it is still a great machine. There are so many features this player offers that is hard to include everything in a few lines but what the X9S really excels at is at it's playback capabilities.
Everything from SD, 1080p, 3D even up to 4K content will play without any trouble. 4K with HDR material also play flawless. Connectivity wise with it's Gigabit LAN and 802.11ac Wi-Fi the X9S passes with flying colors making it an excellent network player. Featuring a ton of connections is also a welcome addition and it shows that Zidoo was serious in offering a complete package. If you add to all the above the huge number of features and versatility that the Android platform offers in addition to the great support Zidoo offered with frequent firmware updates over the last two years and being very responsive to the community feedback you cannot except anything more from a player like this.
On the other hand the remote leaves a lot to be desired, with no backlight function, no gyroscopes and a relatively cheap design. The price was also an issue when it was released as it was on the high side but since it has gone down a bit to more affordable levels. It is still more expensive than other players but if you consider what is being offered we believe it is worth the price it is being sold.
In all we cannot be more happy with the Zidoo X9S. When it was first released it offered the best technology at the time and to this day it remains a very capable machine offering almost everything you would ever need. Certainly nowadays there are a few other options that you can consider but if you take everything it offers into account both in hardware specs but also in software then the Zidoo X9S is really worth a look by anyone that is looking for a highly capable media player. Highly recommended.
For more reviews you can check our dedicated Media Player reviews list or even look at our Product Reviews Table where you can find the brand and specific product you are looking for.
Also don't lose the chance to subscribe to our Newsletter and gain exclusive privileges.
---
Cheapest Places to Buy :
---
Specifications
Material : Space Aluminium
Shell : Aviation Aluminum alloy case in smoke-colored
OS : Android 6.0 + OpenWRT(NAS) dual system run simultaneously
CPU : Realtek RTD1295 ARM Cortex-A53 Quad-Core with floating-point unit and NEON SIMD engine embedded
GPU : ARM T820 MP3(3-core)
Memory : 2GB DDR3
Internal Storage : 16GB eMMC
Wifi Connectivity : IEEE 802.11a/b/g/n, 802.11AC,4.900 GHz ~ 5.845 GHz (5.0 GHz ISM Band) RTK8821 dual-band WIFI
Ethernet : 1*RJ-45 Ethernet Jack (10/100/1000Mbps)
Bluetooth : BT4.0
HDMI Out : HDMI with HDCP 2.2 output, Support 4K@60fps Support HD Audio(7.1CH), support 23.976 and 29.94
HDMI In : HDMI with HDCP 2.2 input, support PIP, HDMI IN stream recode and stream output via UDP etc…
Video decode : HDR, 10-bit HEVC/H.265 up to 4K @ 60fps, VP9 up to 4K @ 60 fps, H.264 up to 4K @ 24 fps, automatic frame rate switching
Audio decode : Support HD audio(7.1ch) decode and passthrough Redesigned Native player,Blu-ray better compatibility,Powerful subtitles ,Support MVC ISO,MVC MKV.Built in ZDMC
USB : 1 * USB3.0, 2 * USB2.0 (External power needed if USB connects to over 1TB mobile HDD)
Power : DC 12V/3A
Other interface : 1 * TF card reader SD card interface (Support 1GB/2GB/4GB/8GB/16GB/32GB), 1 * IR receiver, 1 * AV OUT Composite video and audio port (Cvbs output) , 1 * OPTICAL (2CH, 5.1CH) , 1 * SATA3.0, 1 * VFD display (with LED light)