Bose Smart Soundbar 900
Reviewed at $899.00
Product Name: Bose Smart Soundbar 900
Product Description: 5.0.2 CH Soundbar
Design -

9.3/10

Movies Performance -

9.2/10

Music Performance -

9.2/10

Inputs and Features -

9.1/10

Price / Quality -

9.1/10
Summary
Reviewed at $899.00
Pros
Exceptional clarity
Good Atmos performance
Many streaming options
Can be expanded to 7.1.2 channels
Cons
No DTS or DTS:X
Not very deep bass
One HDMI port
Simple remote for a premium device
---
Cheapest Places to Buy :
*We are a reader-supported website. When you buy through links on our site, we may earn a small affiliate commission at no extra cost to you. Home Media Entertainment does not accept money for reviews.*
---
Bose has been in the soundbar market for some time now and their previous flagship, the Bose Soundbar 700, got some very good scores from us. But if there was something missing from Bose's soundbar lineup that would be a true Dolby Atmos capable unit as none of their offerings had dedicated up-firing speakers. And Bose may be a bit late to the game as most other manufacturers have Dolby Atmos capable models in the market for some time but as they say, better late than never. As such in our Bose Smart Soundbar 900 review today we will be testing their latest release and how it compares to the competition.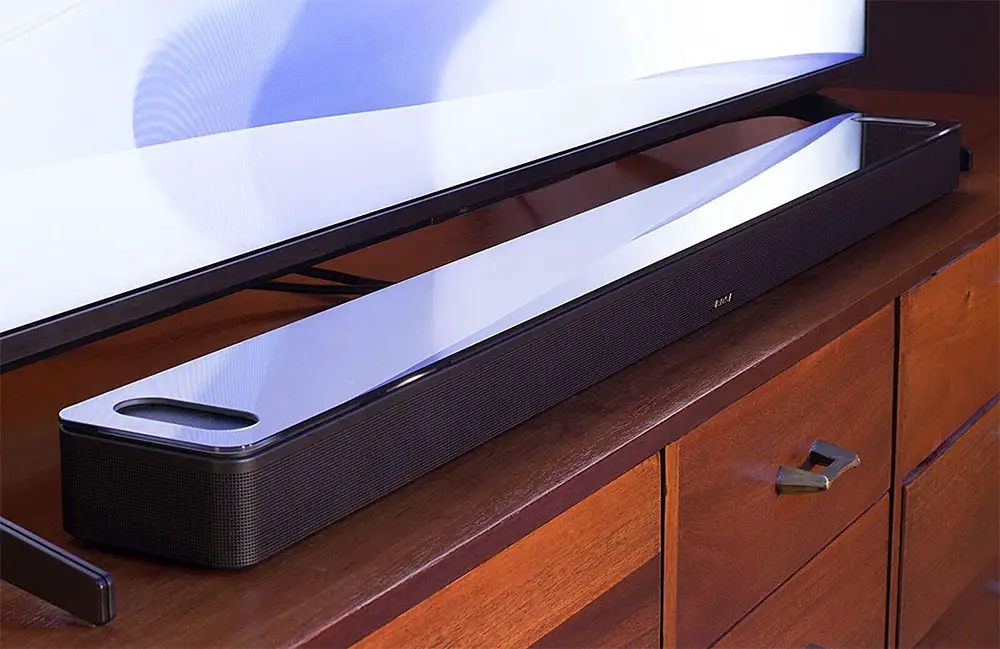 The Bose Smart Soundbar 900 is basically the replacement of 2018's Bose Soundbar 700 as it borrows many elements that made the Soundbar 700 the flagship unit it was. They share similar designs and many features but this time we find the added up-firing Dolby Atmos speakers along with a slight increase in size making this a beefier edition of the 2018 release. The Smart Soundbar 900 is Bose's answer to the Sonos Arc as both of them fall in the same category. But is Bose's offering capable enough to compete with Sonos behemoth?
But let's take a quick look at the numbers. The Bose Smart Soundbar 900 is a single unit design but you have the ability to expand it by adding a Bose subwoofer and surround speakers. It supports all kinds of audio that has the Dolby name on it including Dolby Atmos, it comes with Bose's proprietary room calibration system called AdaptiQ and is packed with many features including Airplay 2, Bluetooth and WiFi streaming, connection to Bluetooth headphones, voice control and app support.
Bose was beaten to the punch by Sonos as the Arc far surpassed what the Sounbar 700 could do. But now Bose seems determined to strike back as the Smart Soundbar 900 is directly aiming to the same market as the Sonos Arc does. Does Bose's offering has what it takes to be a worthwhile offering or it is too little too late for Bose to get back into the game? Let's find out…
Design, Inputs and Features
Exterior
The soundbar does look awfully similar to the Soundbar 700. They have the same design lines, similar materials and even the same top glass surface giving it a bit of extra premium flavor. In terms of size the Smart Soundbar 900 is bit bigger than its predecessor measuring 2.29″ x 41.14″ x 4.21″ (5.81 cm x 104.5 cm x 10.7 cm) and with a weight of 12.68 lb (5.75 kg), and this most probably has to do with the addition of the Atmos speakers which resulted in a bigger design.
Even as such the unit remains a relatively low profile unit and will fit under many TVs of various sizes and designs. As always make sure that it will not obstruct your TV's IR sensor as some newer TV models sit really low and don't offer much space for anything between the screen and the furniture.
As for its build quality when we talk about some Bose product and this happens to be their flagship then the result is certainly interesting. The top is once again covered in tempered glass which looks very premium but on the other hand can be a huge fingerprint magnet and also it has the tendency to reflect much of the TV light which can be slightly bothering.
The main difference here is that we have two holes in both sides that house the up-firing Atmos drivers. At the front and sides Bose have used a single perforated aluminum grill while on the back we get all the ports grouped together. The general look of the soundbar feels very high quality and is typical for a brand like Bose.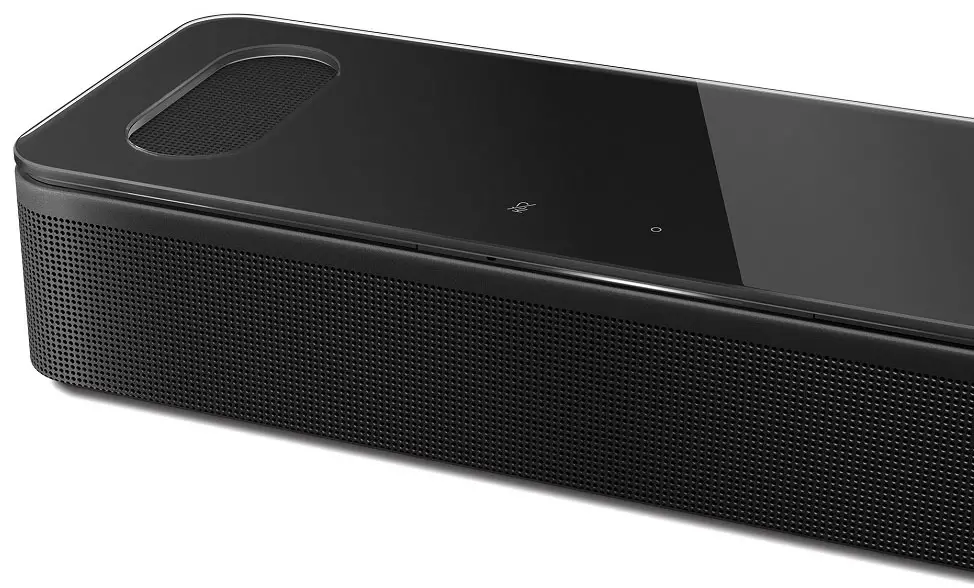 Bose seems they are not very fond of built-in buttons and the Smart Soundbar 900 comes with exactly the same layout of its predecessor as there are only a couple of buttons on the top side. One of them is an action button while the other is for turning the built-in microphones array on and off which is a nice one if you don't want a device to hear your room all the time if not in use. The action button can be used for voice control either it be Alexa or Google Assistant.
At the front left side, between the perforated grill and the top buttons, we get a LED light bar that depending on it's activity and color indicates it's current status that includes WiFi and Bluetooth connections, voice control functions as well as updating and error procedures. This is a very Bose design as it is the same used in the Soundbar 700. It surely looks cool and definitely fits the premium design of the unit but in terms of practicality we wouldn't say it is the best as it is hard to remember all the light animations available.
In case you want to wall mount it Bose is also selling appropriate wall brackets that unfortunately you will have to buy separately. The wall mounting position is the same as is when placing it on a furniture due to the way the drivers are pointing under the grill so it may extrude a bit more than what we would like especially if you have a very thin TV that will make this even more noticeable. A minor problem but one that we should mention especially when there are soundbars that offer different furniture and wall mounting positions.
The back is a fairly standard sight as we find a couple of insets housing all the connection ports which we will analyze in the appropriate section. The unit comes in two colors, either black or arctic white with both of them looking great in our opinion.
Overall the new Smart Soundbar 900 is not all that different from the previous Bose flagship unit. It keeps all the same design elements, the same quality materials and just adds some size which was probably necessary due to the increased number of drivers included in this one. If you are a sucker for premium looking audio devices then Bose is surely a brand to look for.
Internal Hardware
In terms of internal hardware Bose was always very secretive at what makes their soundbars tick and the Smart Soundbar 900 is no different. The unit is rated as a 5.0.2 channels single unit design and this stems from the fact that we get a single center tweeter dedicated for dialogue, four racetrack transducers plus two PhaseGuide-enabled tweeters which is a very Bose design. Lastly we also find two dipole (up-firing) transducers that have been added for Dolby Atmos effects.
PhaseGuide technology is using small transducers to direct beams of multi-directional sound in order to create a more expansive soundstage.
Unfortunately we have no more information here as Bose never gives output rating for their soundbars so we have no amplifier type or power output in order to be able to make some comparisons with other competing brands.
Connectivity
Let's see next what connections are offered in this one. As we said above all inputs are placed on two insets at the back of the unit making it a bit hard to reach them all the time. It is mostly aimed to make all connections one time and leave it be.

At the left inset we find the power connector on the one side and four 3.5mm jacks on the other for Data, Bass, IR and AdaptIQ while on the other inset there is a single Digital Optical input along with an Ethernet port on the one side, a USB-C port used only for service and a HDMI port on the other side.
The layout of the ports is exactly the same as in the Soundbar 700 and the only difference here is that Bose added eARC functionality to the HDMI port which allows for Dolby Atmos sound to be passed to the unit from a TV. Having just one HDMI means that the soundbar does not support pass-through and as a result you will have to use it only as the last part in your chain after the TV.
Many soundbars seem to come with only one HDMI, the Sonos Arc includes, which is a shame in this day and age where HDMI has become so prevalent and the main means of connecting all your audio devices.
Control Options
Next we will be looking in the ways you can control the soundbar. We already mentioned a couple of built-in buttons but these provide some very specific functions and in no way they can be used for the main soundbar's functions.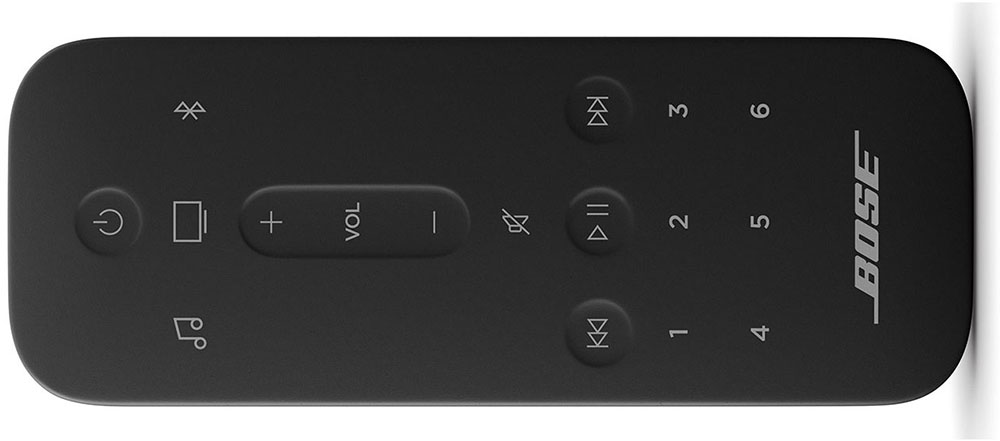 So you have to rely on the remote control that comes in the package for that. And to be honest we were a bit surprised with what we saw here. You see, we were more or less expecting to find the same remote we used with the Soundbar 700 which was Bluetooth enabled and with backlight functionality. Instead what we got was the smaller and more simple remote that we saw in the Soundbar 500!
The remote is rather simple with very few buttons available and it is in no way the remote that should be paired with such a flagship unit especially when we have seen the one that was used in their previous flagship release. Bose tried to cut a few corners here which find us totally disappointed.
The one we have at hand has three input buttons at the top, volume controls under them, playback buttons below and a set of 6 numerical buttons at the bottom. It has a nice matte rubber contour making it feel a bit more nice to the touch compared to other simple plastic remotes but it cannot compare to the backlit on used in the Soundbar 700.
For those interested in a more hands free experience there is support for both Amazon Alexa and Google Assistant. The Smart Soundbar 900 comes with a built-in 8 microphone array in order to be able to pick up your voice in the room even in not so ideal conditions. No changes here as all the previous Bose soundbars were featuring exactly the same setup. But if you are an Alexa user then the unit comes with expanded capabilities.

With the included Voice4video technology once the soundbar identifies your TV, your cable box, and your local cable provider you can use your voice to control these also through the soundbar itself without any additional work. All this can be setup through the Bose Music app that we will talk about in a moment.
When talking to Alexa or Google Assistant the LED light bar indicates it's status like listening, thinking or speaking giving you some visual information of the soundbar functionality at that given moment. Also you can use voice control not only to control the unit but also choose streaming services, hear news and weather forecasts among others.
But if you want to have complete control over your Smart Soundbar 900 then you will definitely want to download the Bose Music App that is available for both Android and iOS devices. Because only with this you can setup the soundbar, connect it online and use its various features like the AdaptiQ calibration system and online streaming services. Also you have some basic sound settings like speakers volume control, bass and treble.
And for last there is the Bose Music app which in our opinion provides the best way to control the unit as not only provide you with the entire set of features available but Bose made sure to create a nice UI making everything feel like it is in the palm of your hand. Overall the app is a very pleasant experience and you should really try it out if you want to get the best out of your purchase.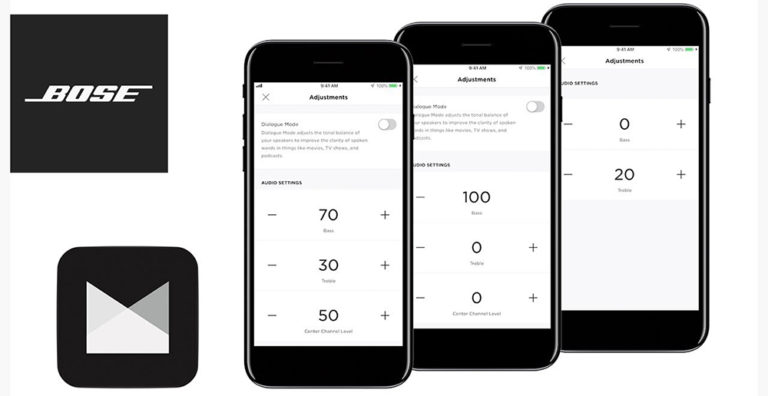 Extra Features and Services
Next we will look at all the features that are included. Bose mentions that the new Smart Soundbar 900 can playback all Dolby formats including Dolby Atmos, Dolby Digital, Dolby TrueHD and Dolby Digital Plus. To our great disappointment there is no DTS support which is a big omission in our books for such a high profile soundbar. When you feed the unit with a DTS track it will downmix it to PCM 2.0Ch instead.
Most material nowadays support Dolby's solution but we are in 2021 now and even dirty cheap soundbars offer both Dolby Digital and DTS support and this should be a given for such a premium unit. When there's no Dolby Atmos content, like stereo or 5.1, Bose TrueSpace technology takes over for the vertical experience, remixing signals to add "height" without adding a ceiling speaker, creating in theory the same immersive sound experience.
Now when it comes to sound modes Bose is not including any in the same way we have seen other manufacturers do. Instead they use this real time audio tuning system which basically is a custom made software that is analyzing what is being played either it be movies, music, games or shows and fine-tunes the sound to optimize your listening experience. This is the same as with all Bose soundbars so no real surprises here.
The only real sound modes that are included is a Dialogue mode that enhances the high frequencies and can be very handy for talk shows and news broadcasts as it tends to lower all other sounds instead.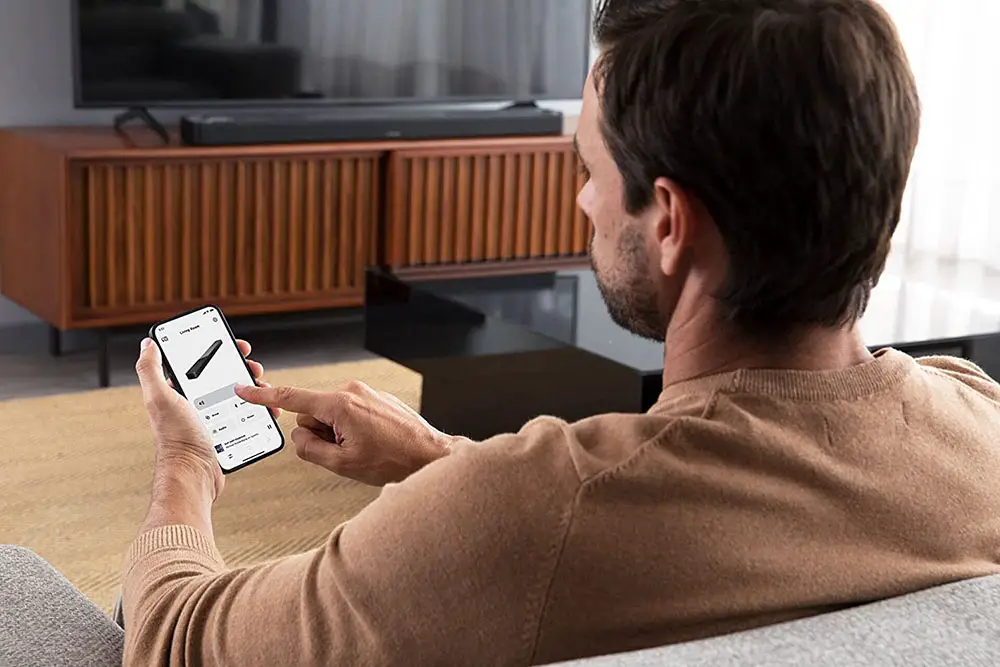 The unit also features expanded Bluetooth capabilities. You cannot only pair any mobile device and stream music to the soundbar itself but you also have the option to stream audio to other Bluetooth enabled speakers through the included SimpleSync technology. This is done through Bose SoundLink Bluetooth speakers or Bose headphones and it can be practical for two reason. First this way you can stream audio to other speakers in other rooms or you can stream music to some Bose headphones from the soundbar that support this technology making it an excellent feature for silent viewing at night.
The soundbar comes also with plenty of streaming capabilities. First of all there is Airplay 2 and with it most music apps can stream up to 16-bit/48kHz lossless audio. This surely gives Apple users the edge as there are far more options to choose from.
If you are an Android guy on the other hand, you still have a certain level of choice but there is not as much as with Airplay 2. You see, if you want high resolution audio you can get it through the Bose Music App as it supports many of the most known players in the field. As such we get Spotify, Amazon Music, Pandora, TuneIn, Deezer, iHeart Radio, and SiriusXM. But if the streaming service you want is not in the Bose Music app then you have to rely on simple Bluetooth connection to stream your content which will surely impact the quality of the audio.
The Smart Soundbar 900 comes with pretty much the same expansion and multi-room capabilities we had seen in some other Bose soundbars. We already mentioned above that you can connect the unit with other speakers in other rooms using the SimpleSync technology. But you can also expand on the soundbar system itself as you have the option to add either a subwoofer or surround speakers and create a full 7.1.2 channels surround system.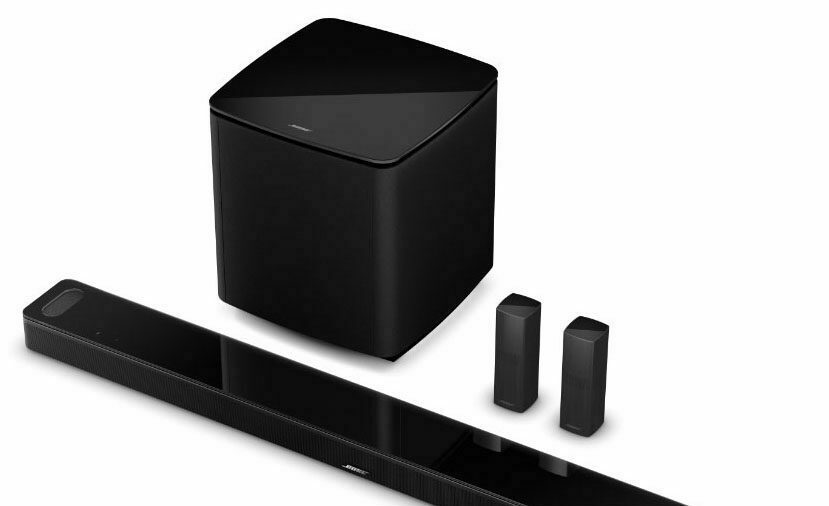 The available subwoofers you can connect are the Bose Bass Module 500 or Bass Module 700. As for the surround speakers the ones supported by this soundbar are the Bose Surround Speakers 700. We definitely like the expandability of the unit and surely you can start with the main unit only and add more as you go. This way you can keep the initial cost down and expand on your system depending on how you see its performance by yourself.
Initial Setup
Setting up the soundbar was exactly the same as with all the previous Bose units we reviewed before. Keep in mind that our testing was done using only the main unit without the Bass Module or the Surround Speakers because we wanted to determine the kind of quality we would get without the need of additional speakers that many people may not be able to afford. It's a given that adding a subwoofer or surround speakers would improve the end result and if you can pay the premium price for them we definitely recommend to get them.
After making the necessary connections to our test TV we downloaded the Bose Music App in our smartphone and powered the unit for the first time. The initial setup includes connecting the soundbar to the WiFi as well as a few more steps before you are ready to go. After finishing these initial steps you have the option to go through the AdaptiQ calibration which is a unique way of calibrating the soundbar, at least compared to other traditional means of calibration.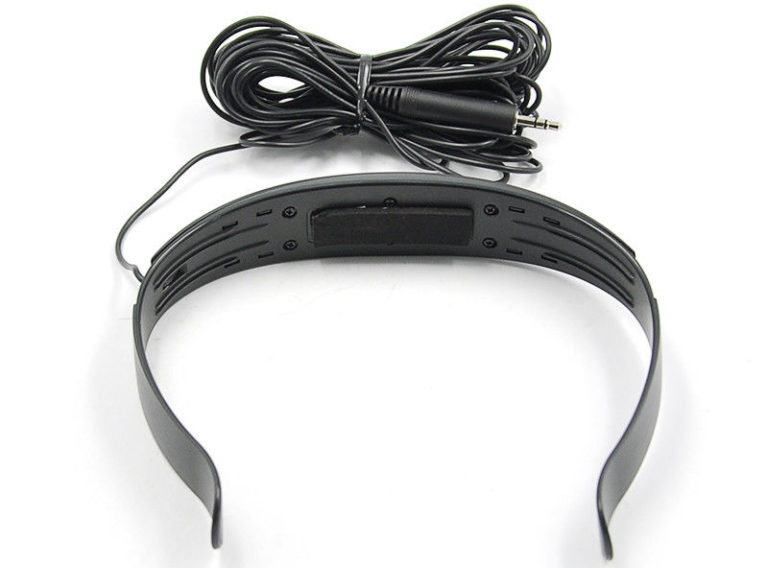 AdaptiQ is Bose's proprietary auto calibration system and includes a special headset that you wear and measures sound in various positions in the room. You will have to stay still and be quiet in order for the system to get as accurate measurements as possible but the results are very good in our opinion. We have experienced this system with the Soundbar 700 also so we knew more or less what to expect from it.
Finishing calibration meant that our unit was ready for use. Of course through the Boss Music App you have the ability to further adjust the sound by changing the treble, bass and separate channels.
Movies
Onto our movie testing now and first in the line comes Bumblebee with its explosive Dolby Atmos mix. And there is no better sequence to try out from the opening scene with the battle of Cybertron. The Bose soundbar does its best at providing an expansive front stage and we would say that sound was nicely pushed further than the physical limits of the unit itself. The effect was no as strong or expansive as some other soundbars that utilize side-firing drivers but even so the Smart Soundbar 900 did an excellent job in that front.
The front channels had nice separation with the main channels focusing on most of the action while the center tweeter provided very clear and distinct dialogue even in all this action. The Atmos effects we good but obviously their elevation was not the same as if you had real height or ceiling speakers. In fact we found the Atmos channels a bit on the weak side and had to up their volume a little to reach satisfactory levels.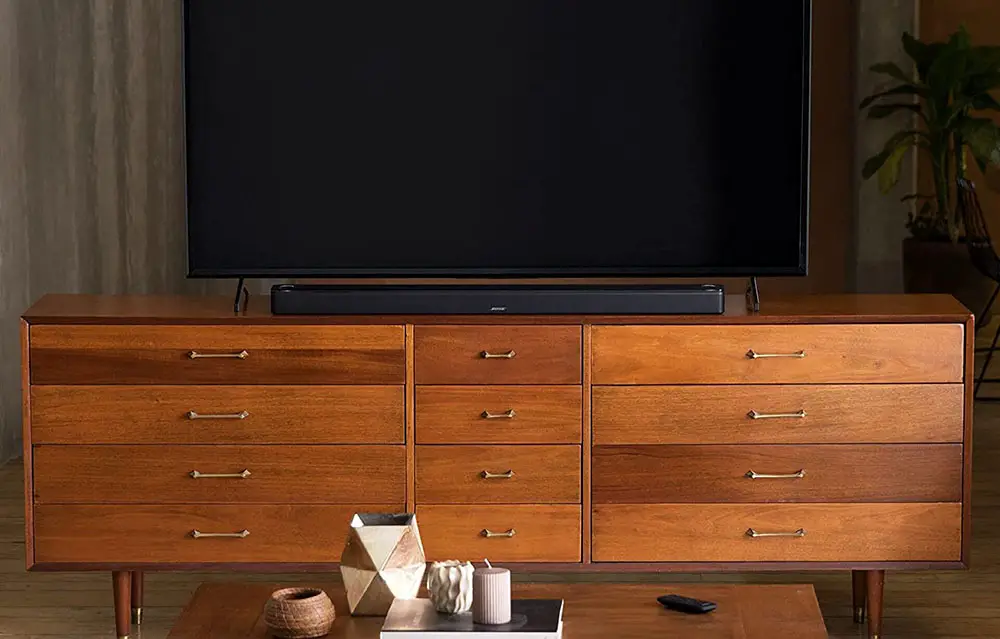 On the low end the soundbar can be good as any single unit setup. It tried really hard to push deeper but without a dedicated subwoofer the end result left a lot to be desired. If you are a fan of action oriented films then getting one of Bose offerings is a must. As for surround activity there was none really. You will get from time to time some sounds passing closer to your position but overall over-the-shoulder activity was completely missing. Everything was firmly fixed at the front. As with the subwoofer, if you absolutely need surround sound you have no other choice than to go for the optional surround kit Bose has on offer.
Next we tried Greyhound, which by the way has become one of our favorite testing materials, and its atmospheric Dolby Atmos mix which really is what is needed to try out some cool panning effects. We liked the kind of clarity the soundbar has and this is in fact a characteristic of many of the Bose soundbars we had tried before. They all have their weaknesses but when it comes to sound clarity and quality they were all on the high end of the ladder. The same applies for the Smart Soundbar 900.
The film has a very atmospheric soundtrack building up to the moment of the fletcher-class destroyer facing the German U-boats and the Bose soundbar does a great job at passing this tense moments to the viewer. Nice details as the waves were hitting the metal body of the ship, the guns had a nice thumping even though it was not as deep as needed to make them sound really menacing while the smaller caliper guns had good energy to them although again we were missing a few lower end registers.
It's one of the same here really as the front soundstage was really good with satisfactory expansion at the sides and good elevation due to the inclusion of the Atmos speakers. Dialogue was clear even during the fight scenes, panning effects were pretty distinct at the front but they were completely absent at the back which was to be expected.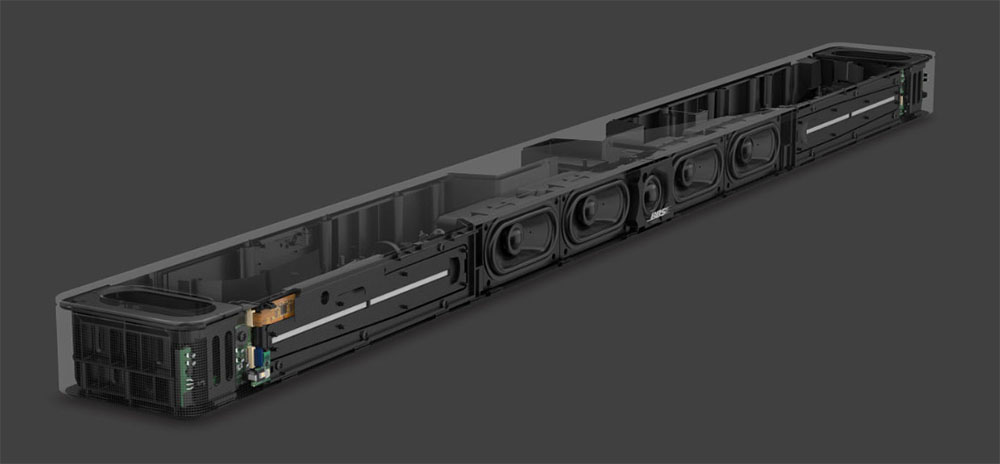 Next we tried something a bit different with Alien Covenant with its very immersive Dolby Atmos track. The soundbar did a very good job at rendering all the tinniest of sounds on the alien planet with good front directionality and nice transparency. The Bose filled the space in front of us nicely adding some extension to the sides and pushing the upper layer nicely even though it was not as much to the face as in some of the other movies we tried.
Alien Covenant favored our single unit setup as it was not so much demanding most of the times on the bass or the surrounds although we felt there were moments that both of them would greatly up the immersion. Echoes had nice reverberation, clarity was overall high and sound felt expansive during the Necropolis scenes.
Overall the soundbar did as good as many other Dolby Atmos units we had tested before. It felt slightly weaker on the low end and the Atmos effects needed a bit boosting to make them have the necessary impact but in terms of sound quality, the amount of clarity and definition of the smaller of details was very high making the Smart Soundbar 900 a very capable performer when it comes to all kinds of films. If on the other hand you also plan on adding the surrounds kit and a subwoofer the whole system will surely rise to a completely different level.
Music
For our music testing, since there is no USB playback support, we decided to use a wireless connection for streaming.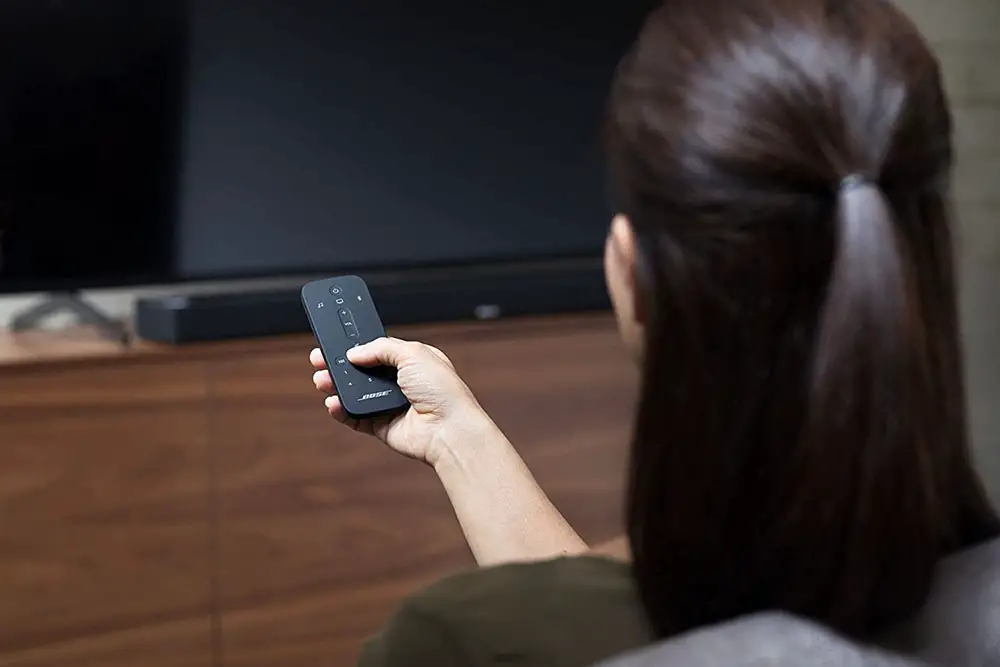 As there is no real need for surround expansion the soundbar felt like it could play along much better with music. The front soundstage became alive with the performances having good energy, exceptional clarity and pinpoint accuracy. Stereo panning effects sounded nice and they were impressive even if they didn't have the panning distance of some other units. With the unit's high resolution output it was easy to pinpoint the various positions of the sound sources, even more so than some other units we had tried before in the same category.
The bass felt satisfactory for most of the time but once again if you like your system to hit the lows with a punch you will find the soundbar's output a bit weak and flat. And this was especially apparent with more bass intensive songs as the performances sometimes felt soulless and uninspiring making us wish we had a subwoofer added to the mix.
After trying a few different genres we can say that the unit did pretty good across the board. Vocals had nice energy with the performances bringing new life into our testing room, the mid-range was tightly controlled and the bass was ok with a few exceptions in some more bass intensive performances.
Overall the Bose Smart Soundbar 900 was a more musical pleasing soundbar than some other units we had tried and this has to do mostly with the amount of details the unit can render which favors its music performance. Yes it is a bit weak on the low end and its not as expansive as some competing brands but when it comes to rendering all the tinniest of details this one surely does not disappoint.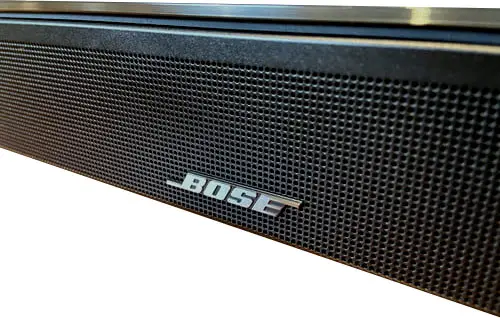 Final Thoughts
Bose had an already great flagship with the Soundbar 700 but they missed the Atmos bandwagon on that one and thus let the competition overtake them for some time now. As they say "better late than never" and Bose finally has a flagship that is on par with the competition.
On the one hand the Smart Soundbar 900 is every bit as good as the Soundbar 700 was and even more. The addition of Atmos capabilities is the most obvious one and it gives the soundbar added height and expansion while retaining its characteristic clarity and attention to details. The unit itself feels premium as with most products that have the Bose name on them, it comes with plenty of extras and streaming features and the Bose Music app is nicely done with a very nice UI to it. We also love the ability to expand the unit by adding either a subwoofer or surround speakers and thus create an amazing surround performing system.
On the other hand there are a few things that really disappointed us, especially considering we are talking about such a flagship unit. DTS is completely absent so there is no DTS:X either. If you don't plan on adding a subwoofer then don't have high expectations on the low end. Also in today's world one HDMI simply doesn't cut it and soundbar manufacturers really have to rethink their design principles on that front. And lastly the inclusion of a simpler remote than the one we found in the Soundbar 700 felt like Bose is trying to cut a few corners here and there.
Closing our review we can say that the Bose Smart Soundbar 900 is a nice upgrade over its predecessor even though it is not fundamentally so much different. The addition of Atmos is what was missing from Bose's lineup and finally they have a product to compete with practically everyone else on the market. Is the unit worth it? Surely it does and it can be equally capable either for movies or music making it a very worthwhile proposal. Finally the Sonos Arc has an equal player in this category.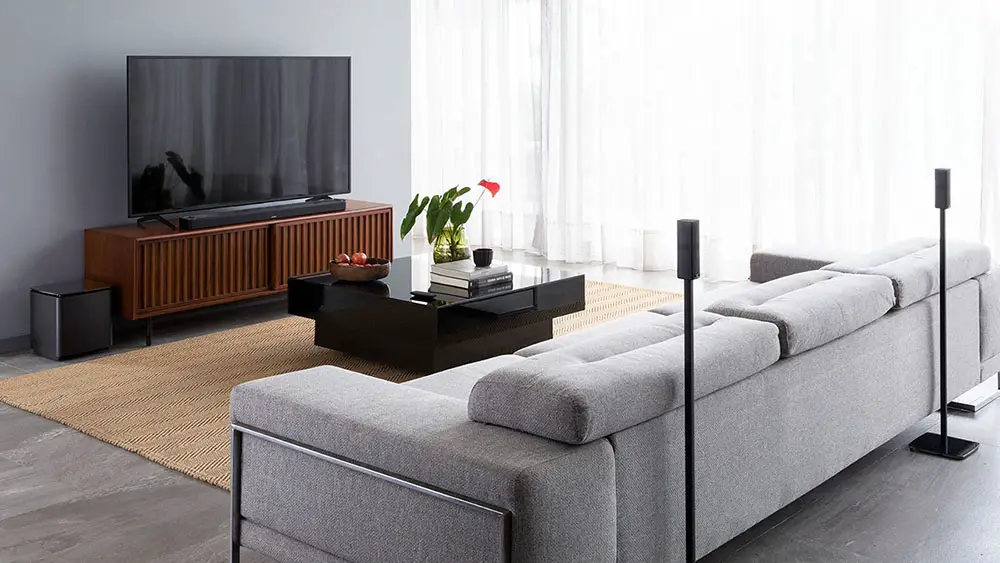 For more reviews you can check our dedicated Single Soundbar reviews list or even look at our Product Reviews Table where you can find the brand and specific product you are looking for.
---
Cheapest Places to Buy :
*We are a reader-supported website. When you buy through links on our site, we may earn a small affiliate commission at no extra cost to you. Home Media Entertainment does not accept money for reviews.*
---
Bose Smart Soundbar 900 Specifications