JBL Bar 5.0 MultiBeam
Reviewed at $475.00
Movies Performance
8.0/10
Inputs and Features
8.5/10
Pros
Very easy to setup and to use
Can get loud
Plenty of multi-room options
Compact design
Cons
Virtual Dolby Atmos is not so good
Bass is mediocre
No DTS support
Price a bit high for what is offered
---
Cheapest Places to Buy :
---
JBL may not be one of the first brands you can think of when it comes to soundbars, as their lineup is neither as extensive as some competing brands nor they update them in a yearly fashion like Samsung and LG do. But this doesn't mean that they don't have some noteworthy models and so today in our JBL Bar 5.0 MultiBeam review we will be checking the last model of their refreshed lineup that we hadn't checked so far.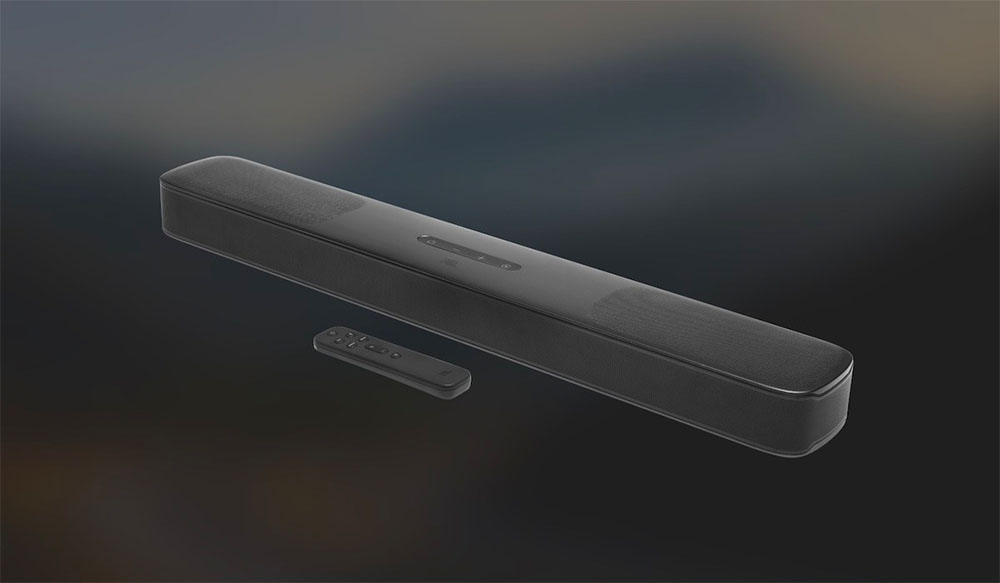 JBL's lineup consists of five models right now. The JBL Bar 9.1 which is their current flagship, the JBL bar 5.1 Surround, the JBL Bar 5.0 MultiBeam that we will test here today, the JBL Bar 2.1 Deep Bass and the JBL Bar 2.0 All-in-One. From the above you understand that the JBL Bar 5.0 MultiBeam is somewhat of a middle-tier model, although this classification is very vague compared to what middle-tier means for other brands.
But let's see in a glimpse what JBL's offer has in store for us. What we have here is a 5.0 channels single soundbar with 250 watts of power output. It supports Dolby Atmos and MultiBeam surround sound and comes with certain extras including WiFi and Bluetooth functionality, USB playback, multi-room capabilities, voice control, Chromecast and Airplay 2 among others.
JBL may not have a very extensive lineup but their releases are very solid and offer good performance for their price tags. But with such a fierce competition in this category does the JBL Bar 5.0 MultiBeam manages to come on top? Let's start our analysis to find out.
Design, Inputs and Features
Exterior
All of JBL's latest soundbars come with the same design with minor differences depending the channels configuration and obviously the overall length. As such the JBL Bar 5.0 MultiBeam looks extremely similar to the JBL bar 5.1 Surround and the JBL Bar 2.1 Deep Bass.
In terms of size we measured this one 27.9″ x 2.3″ x 3.9″ / 709 x 58 x 101mm and with a weight of 2.8 kg this is a relatively light and easy to handle system. One thing to note is that if you plan on placing the unit in some cabinet you need to keep both sides free in order for the side-firing tweeters and the MultiBeam technology to work properly and this definitely makes placement a bit more tricky.
Also keep in mind that if you plan on placing it in front of your TV the soundbar doesn't have any IR repeaters, so if your TV's IR sensor is extremely low then it may obstruct the signal, so you better measure first just to be on the safe side. Most TVs do have a gap of around 2.5″ below the panel, some even less, so while the soundbar's 2.3″ height may allow it to fit under most of them there are some, like the new Sony A95K, that don't leave any space for a soundbar and a different solution is needed.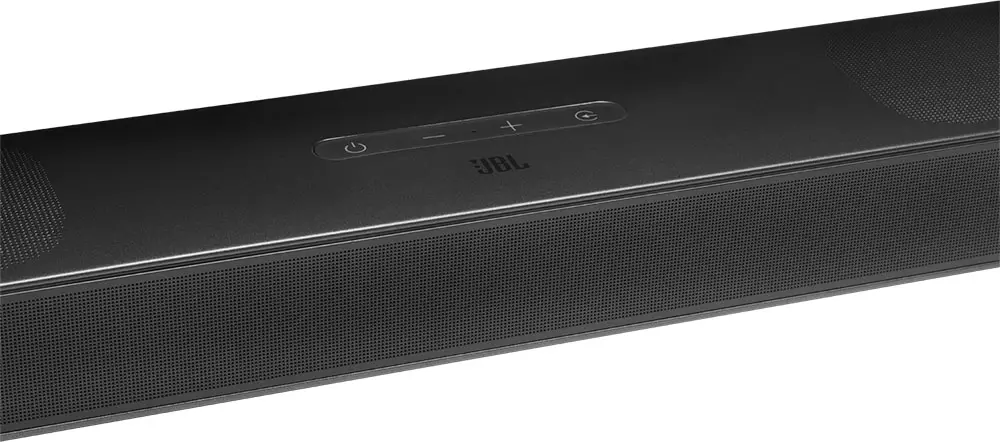 The unit is entirely covered in matte dark gray plastic while JBL opted for a more smooth design with rounded sides and corners. The perforated grille that covers the entire front face hiding the drivers and front display extend to the sides in order to provide protection for the side channels also.
The top side is made of metal and except from the built-in buttons that are placed in the middle in a specially designed groove we also get two perforated grilles on the sides. You may think these cover some Dolby Atmos drivers since the unit supports that but in reality these cover some passive radiators instead in order to boost the low frequencies.
A very critical element to any soundbar design is the inclusion of a fully functional display and here JBL does not disappoint. But since they have decided to place the three frontal drivers next to each other at the center, the display had to move to the right side and under the perforated grille as per normal in similar designs.
The display can show you various functions like volume control, input selection and sound adjustments among others. We definitely like that JBL used a full functions display instead of LED lights as it is much easier this way to know what the soundbar does.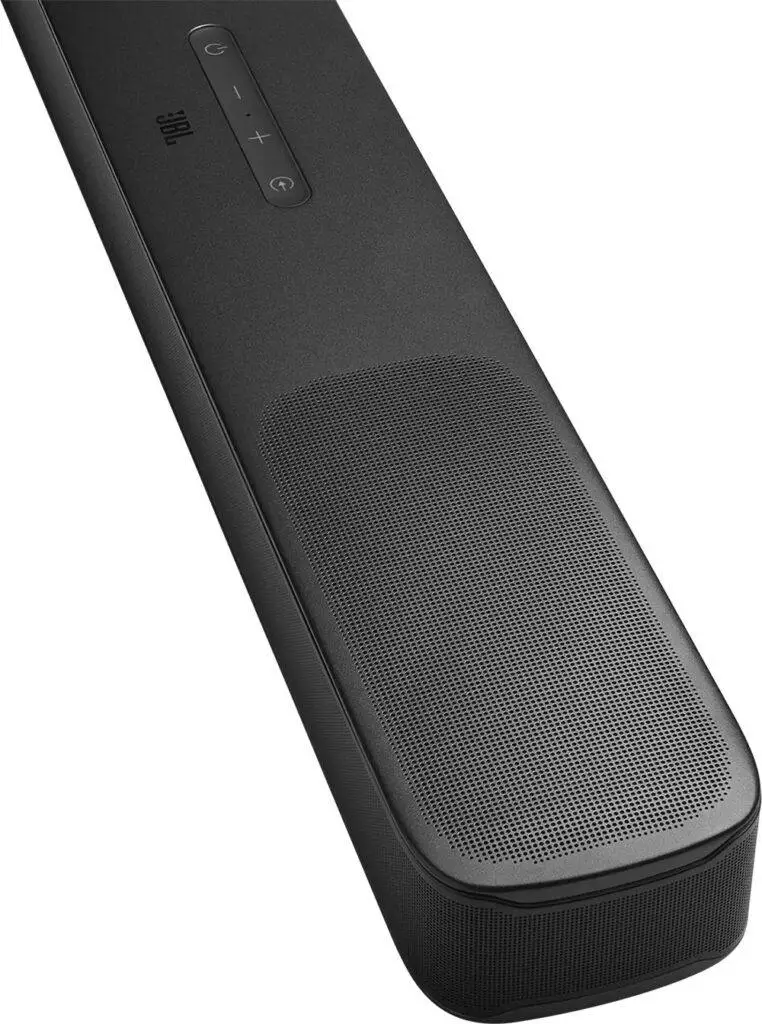 The back of the unit is where all the connection ports are located in a centered inset specially designed to help with the cable connectors. There is nothing else to be found while the wall mounting brackets are holding the soundbar from the bottom. Underneath we find a couple more perforated grilles that cover two more passive radiators in a similar fashion as at the top.
Overall this is your typical JBL soundbar. Materials were of good quality, construction of the unit was solid and design wise the soundbar may not drop your jaw on the floor but it is modern, subtle and blends nicely in most environments.
Internal Hardware
The unit comes with a bit of a strange design when it comes to its channels configuration as it features 5 channels with three at the front and two more angled towards the sides.
Specs wise the JBL Bar 5.0 MultiBeam is classified as a 5.0 channels unit with 250 watts of power output with power being distributed evenly at 5 x 50 watts (Max. @THD 1%) between each channel.
Each channel is using a single 48mm x 80mm racetrack driver and these are complemented by four 3 inches (75mm) passive radiators, with two of them placed at the top and two at the bottom.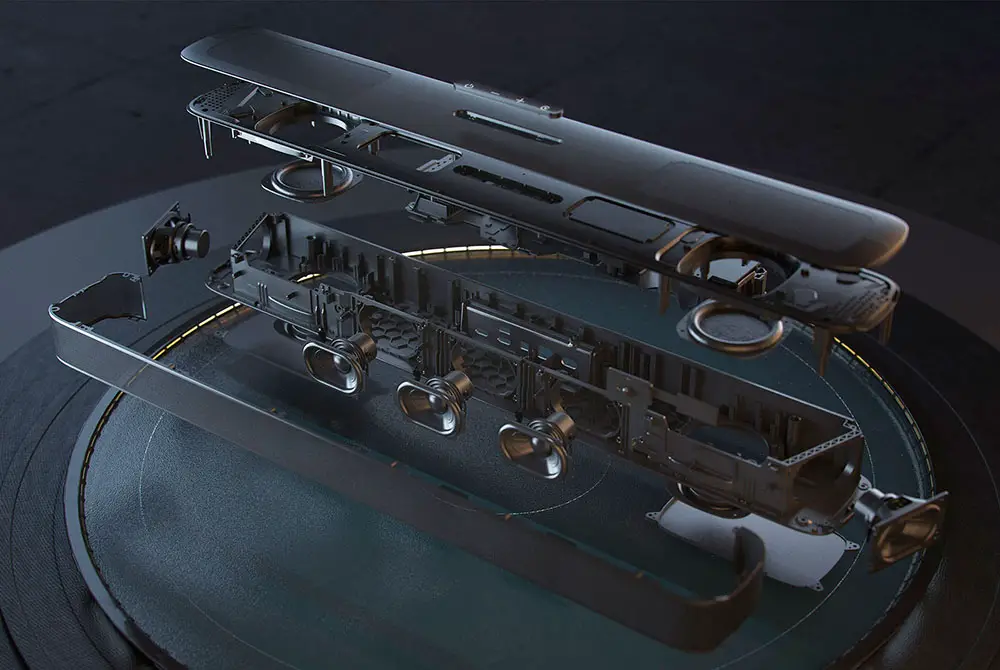 Using racetrack drivers seems to be JBL's choice for many of their soundbars so this one could not be any different. The five drivers may have an unusual arrangement but these are supposed to work with JBL's MultiBeam technology in order to provide the necessary depth and immersion, so we will see how these two work together and if they can really offer what JBL advertises.
Connectivity
Looking at the back of the unit we find all the connections placed together and from what we see the type and number of ports available are exactly the same as what we had seen in the JBL Bar 5.1 Surround with only some minor differences.
From left to right there is a power connector, an Ethernet port for wired connection to your local network, a digital optical input, two HDMI ports, one input and one output and a single USB above them.
No surprises here. Both HDMI ports support HDCP 2.3 and have the ability to pass-through 4K and Dolby Vision signals while the output can also be used for eARC which is an update compared to the JBL Bar 5.1 Surround which had only ARC capabilities. For those that have older equipment there is an optical port while we should note that the USB port has MP3 playback functionality only for the US models. All other regions can use this for service only which is a rather odd distinction to have.
With the limited number of HDMI ports there is not a lot of flexibility, so if you have multiple devices then you will most certainly need to use your TV as a hub and use the eARC function of the soundbar instead, something that we strongly advise against as eARC in general is very unreliable. So use it only as a last resort measure.
The soundbar comes also with the standard wireless capabilities as it supports WiFi 802.11 a/b/g/n/ac (2.4GHz/5GHz) as well as Bluetooth v4.2. JBL is still fixed in version 4.2 so maybe in their next releases we will see an update here also.
Control Options
Let's see how you can control this soundbar now. In general we cannot say there are any differences here compared to all other JBL soundbars we had tested before. For example the JBL bar 5.0 MultiBeam seems to offer the same options we saw with the JBL Bar 9.1.
First comes the included remote and this is exactly the same one JBL is offering in all their units. This must be one of the most simple remotes we have seen in any soundbar and will certainly not wow anyone with its design and looks. Its plastic quality is good but nothing out of the ordinary and it is slightly longer than what you would expect from a remote that has a total of eight buttons to handle.

At the top center we find the power button while below there are four buttons for source selection, Bluetooth functionality, Virtual Dolby Atmos toggle and HDMI selection. Below these we get a larger volume control button while at the middle of the remote, below everything else we get the mute function. And that's all!
The remote cover all the basic functions, that's why the low number of buttons. It lacks any kind of backlight functionality but at least the circular buttons have enough distance between them to avoid accidental commands. To be honest, for a soundbar with a price tag close to the $500 mark we would like to see something better but JBL never offered exceptional remotes and focused on the performance of their soundbars more than anything else.
As for the built-in buttons, their layout is once again as simple as it gets. The first button from the left is for power followed but two buttons for volume control. If pressed together they act as mute control also while on the far right we get the source selection button. Between the two volume control buttons we find a small hole that hides the built-in microphone that is used for the audio calibration system but we will talk more about this in the following section.
The soundbar also supports HDMI-CEC so in case you have a TV for example that also supports this feature you can use that remote and control both devices. This way you can use less remotes in your viewing area. But the soundbar also has the ability to be controlled by another remote even if HDMI-CEC is not supported. This is done by the TV remote control learning functionality and with it you can use any remote from any device and make the soundbar learn that specific signals should correspond to specific actions.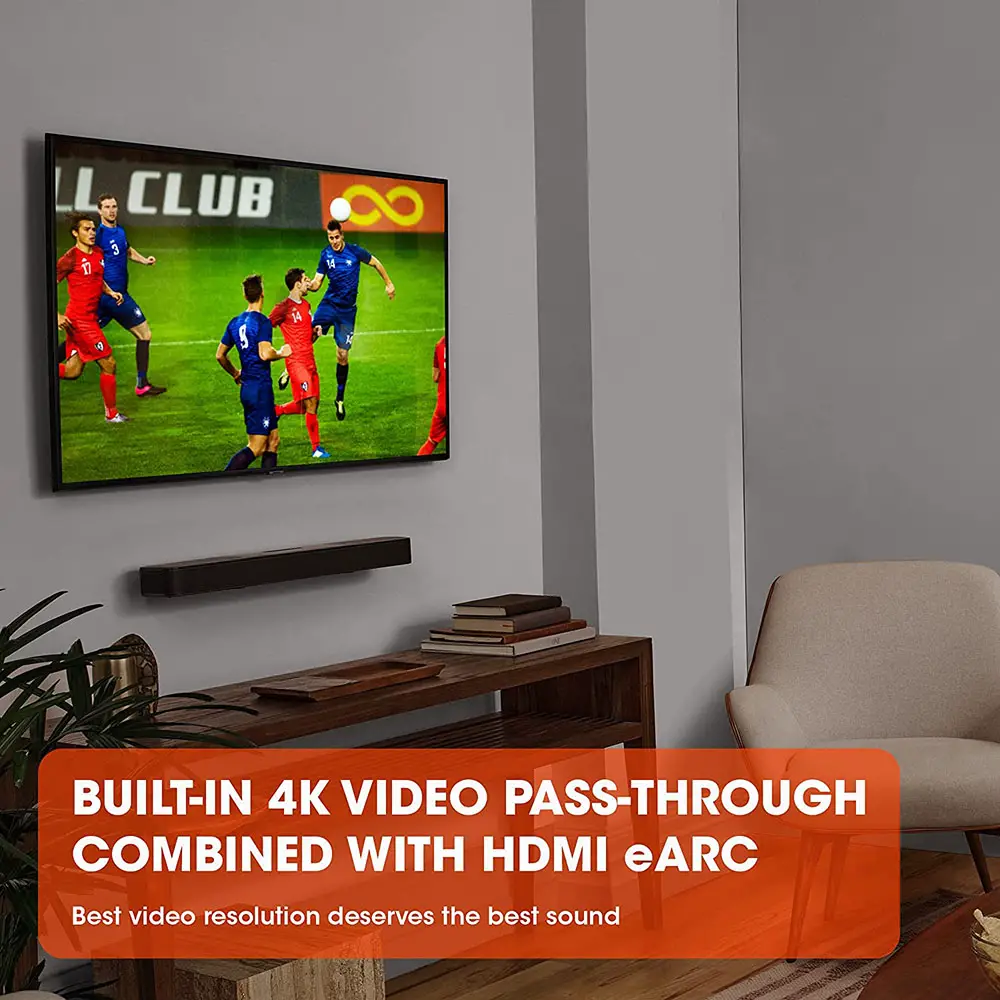 Having a dedicated mobile app is very usual nowadays but JBL must be one of the few companies that doesn't provide a JBL made app for their soundbars, including this one. Instead you can use third party apps that can do the same job and these include Chromecast and Airplay along with Google Home that is anyway required in order to connect the soundbar to the network. We fail to see the reason why JBL has not yet created a dedicated app for their products and seems like they have been slightly left behind the competition in this regard.
You may think that having a built-in microphone and WiFi would also bring voice control to the soundbar. Unfortunately this is not the case as there is no built-in voice control functionality here. At least the Bar 5.0 MultiBeam supports Amazon Alexa and Google Assistant through an external voice control device which is better than nothing.
Extra Features and Services
Now let's talk about all the extra features that are included and we will start with the audio formats supported.
The soundbar supports, according to JBL, virtual Dolby Atmos along with PCM sound. This must be one of the rear cases where the manufacturer actually mentions virtual Dolby Atmos instead of simply Dolby Atmos and I must commend JBL for that because using the name without the necessary hardware to produce real Atmos effects is just misleading marketing.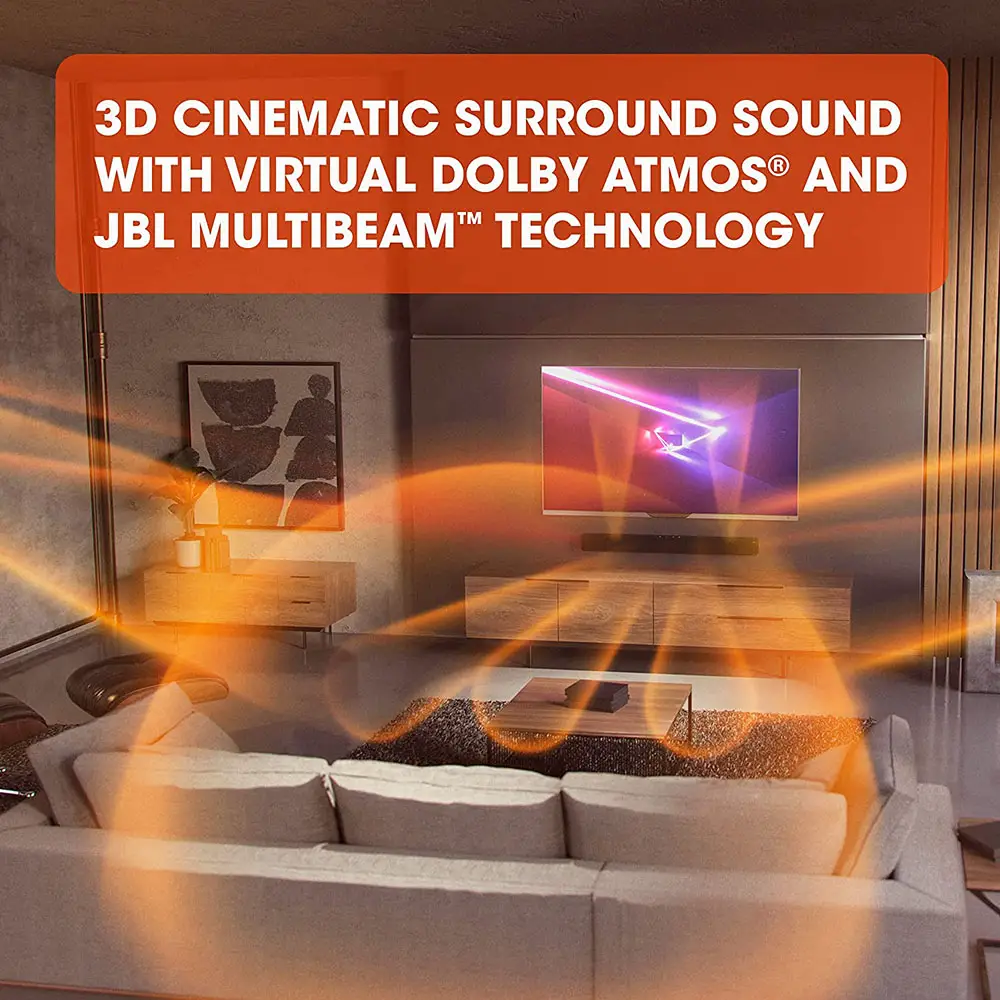 In the case of the Bar 5.0 MultiBeam, JBL is using virtual technology to simulate the effects of a Dolby Atmos mix and surely this has an impact on the final output, both in terms of quality and precision.
Also there is no DTS support, but knowing JBL this hardly comes as a surprise as none of their previous releases offered DTS in any way or form which is really disappointing considering that competition is very fierce and you have to at least offer something that even much cheaper solutions do.
The single most difficult problem to overcome with soundbars that don't have any dedicated rear speakers is to create a convincing surround experience. We have seen manufacturers trying different techniques and technologies and JBL seems to be using their own MultiBeam feature. This technology with the help of side-firing tweeters is promising to offer a more extensive and enveloping soundstage without the need of extra features. We have experienced this technology in some other JBL soundbars so we are curious how it will perform in this unit.
The JBL Bar 5.0 MultiBeam continues on JBL's philosophy on offering simple and straightforward soundbars without many features that could potential make their use more difficult for people that seek a very simple everyday experience. As such this unit comes with very few audio settings and these seem to be limited to three.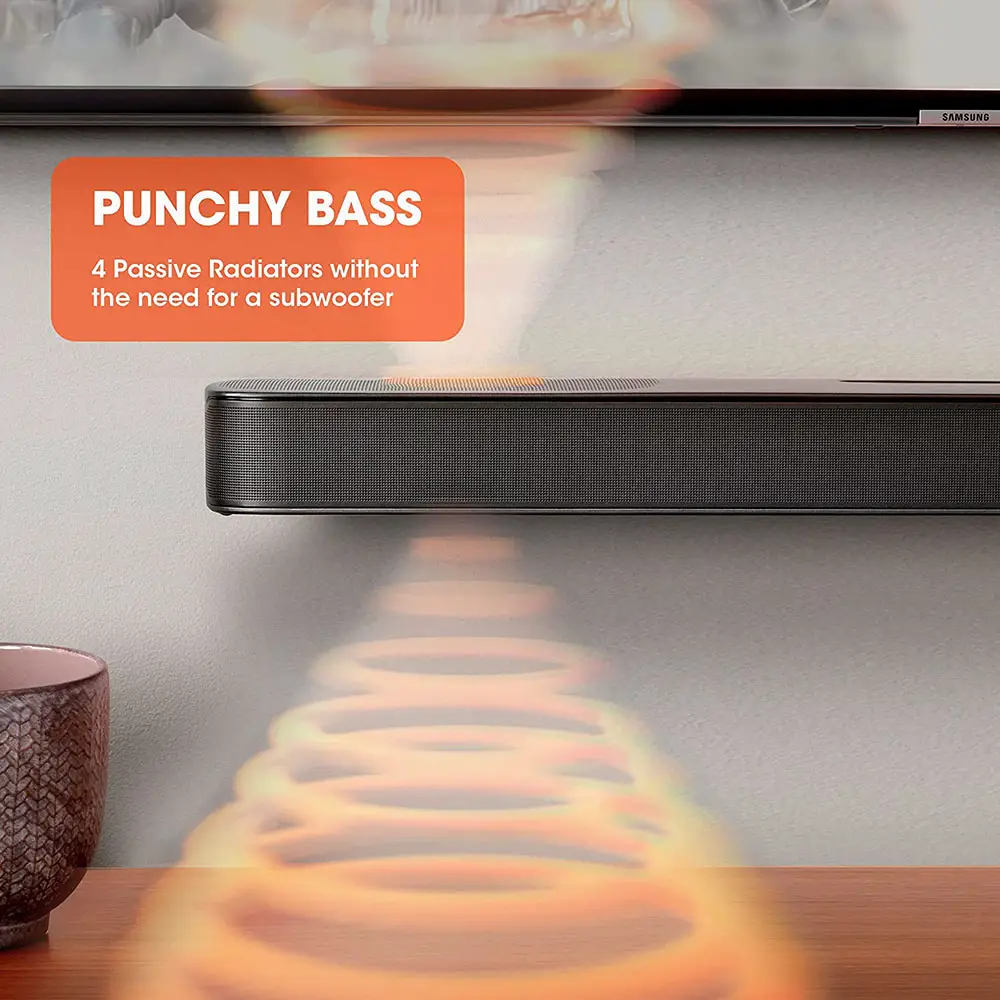 Firstly there is a bass adjustment control with five different levels to choose from depending on how punchy the low end you want it to be. You can also turn on or off the Virtual Dolby Atmos technology depending the content you watch. For movies you better turn this on in order for the soundbar to create a more immersive Atmos experience with height effects.
And lastly there is the smart mode. With the smart mode enabled by default, you can enjoy TV programs with rich sound effects. For TV programs such as news and weather forecasts, you can reduce sound effects by disabling the smart mode and switch to the standard mode. With the Smart mode the EQ settings and JBL Surround Sound are applied for rich sound effects while with Standard mode the preset EQ settings are applied for standard sound effects.
So to make everything clear, The Virtual Dolby Atmos feature adds height while the smart mode adds surround sound. Depending what you watch you can turn on/off these two for the best experience.
And that's all when it comes to audio settings. The unit lacks any other sound modes whatsoever. This may seem good if you don't want to mess with sound modes all the time but if you are the kind of person that likes to have some flexibility here, this soundbar is not ideal for that.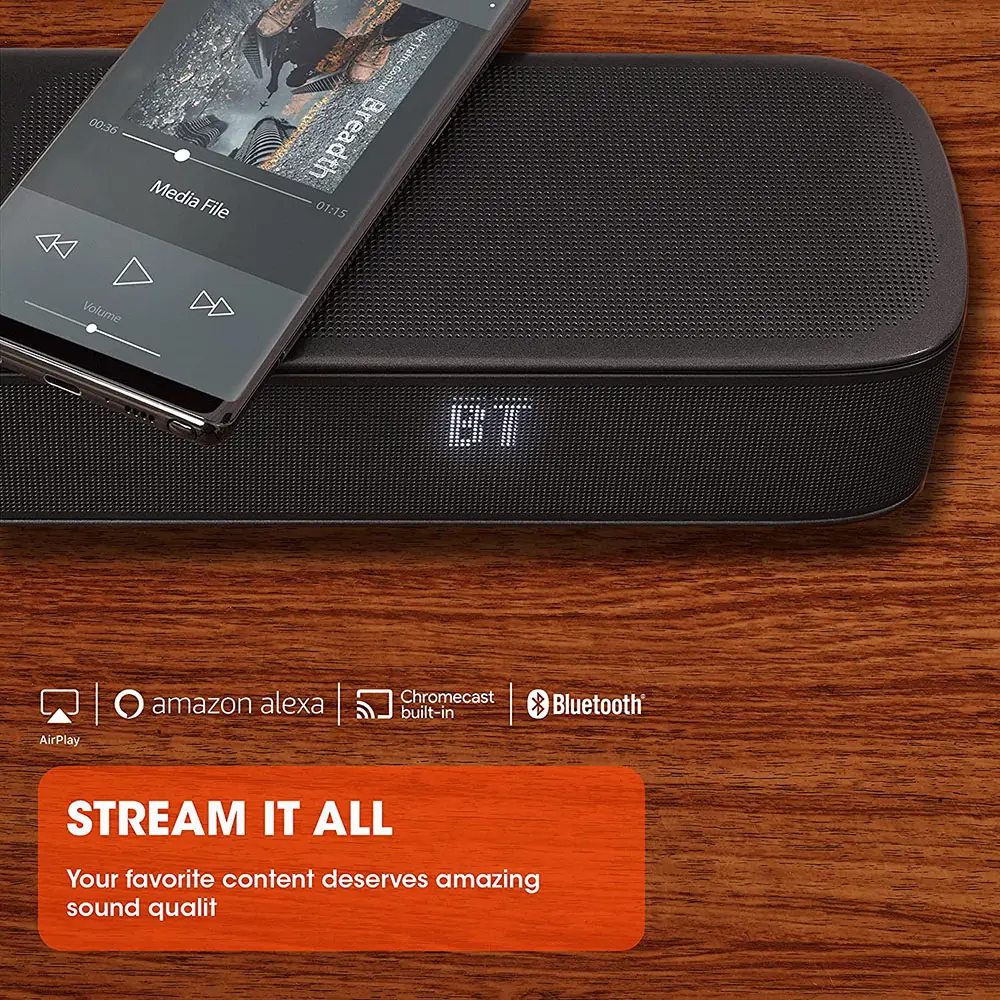 The unit comes with an audio calibration system called Automatic Multibeam Calibration (AMC) and JBL has implemented it in such a way that could not be more simple than it is. Basically after the initial connections all you have to do is press the HDMI button for a few seconds until the calibration signal appears on the display. The unit will play a few loud sounds and will give you a DONE signal when it finishes. That's it and you don't have to do any further adjustments or worry about it ever again.
The soundbar also offers some basic streaming capabilities as with the included Bluetooth function you can stream audio from any mobile device. Now there is also USB streaming capabilities but for some reason this has only been included in the US models. Keep in mind that this function is extremely limited as only MP3 files are being supported. We saw JBL doing the same thing with the USB port on their other soundbars so this has certainly something to do with the overall engineering design decisions they made and is not a problem of this specific model.
But streaming is not limited only to Bluetooth as JBL has included support for Chromecast, Airplay 2 and Alexa Multi-Room-Music. With these you can stream music from an online service from those available either you are an Android or iOS fan. These apps can do more than just stream online music as you can also connect various speakers and create your own multi-room environment.
Not much else is offered here and this is typical JBL as what we found in the Bar 5.0 MultiBeam is the usual feature set offered by this brand in general.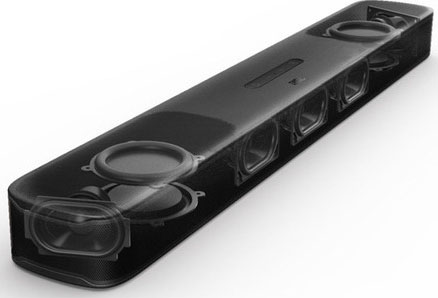 Initial Setup
Initial setup is very straightforward. We opted to use the pass-through capabilities of the unit so we connected our Panasonic 4K UHD player to the soundbar itself and from there to our test TV.
Next you have to connect the unit to your local network and here JBL offers a lot of ways of doing so as you can use either Chromecast, Airplay, Amazon Alexa or Google Home to do so.
Next we strongly suggest you run the automatic calibration system. This will improve the sound output and it doesn't take a lot of time to do it. Lastly all you have to do is adjust the bass and decide if you are going to use the smart mode and Virtual Dolby Atmos depending the content you will be watching.
That's all there is to it. Even if you hate that JBL doesn't add a lot of sound options you have to admire their simplicity. There are many people that like everything simple and this soundbar surely is perfect for them.
Movies
Onto our movies testing and since we wanted to push the limits of this small unit we chose Saving Private Ryan in 4K UHD with its explosive Dolby Atmos track.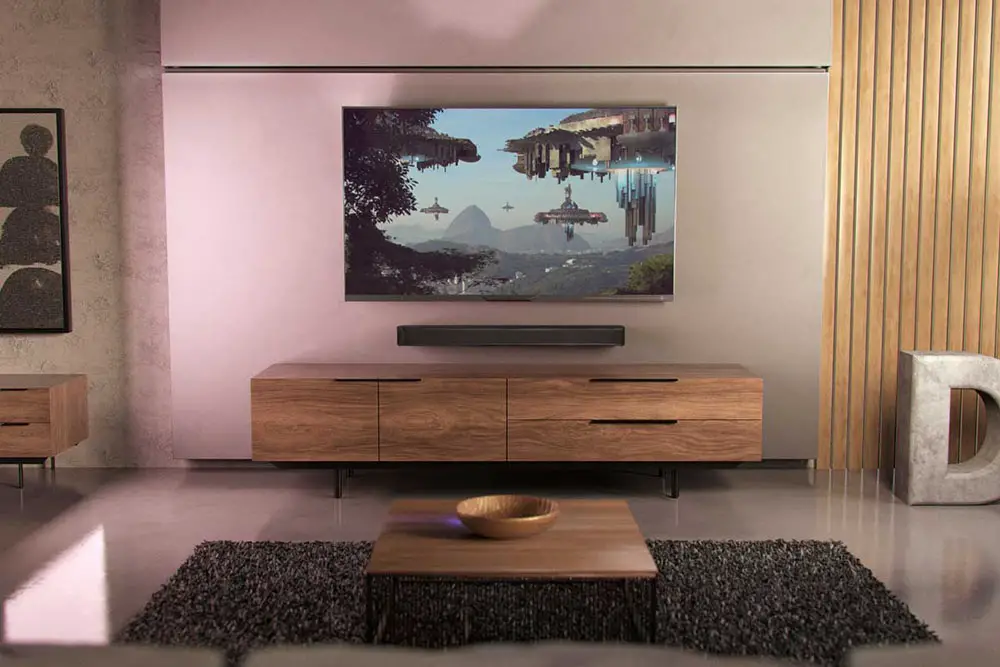 The two obvious scenes of choice here are the opening one with the landing of Allied forces on Omaha beach and the closing one with the attack of the German forces on Ramelle.
The JBL soundbar tries its best to recreate the grand battlefield but ultimately there is not much it can do with the hardware available. The front soundstage was solid, with good energy and enough clarity for all the dialogue to be heard without a lot of effort, even during the heavy German bombardment of the beach.
What was obvious from the beginning was that the sound felt more constraint that what we were expecting. The side-firing channels do help a little but overall we couldn't sense sounds coming very far from the center.
Dolby Atmos effects were weak and although you could sense some activity above the ear level height, precision and clarity suffered a lot. Virtual technology can do so much and this was very evident in our tests here.
Another area where the soundbar lacked was in surround sound. Unfortunately there was none as all action was firmly at the front. Soundbars without rear speakers cannot do much here and the JBL Bar 5.0 MultiBeam falls right into this category. And to make matters worse there is no option to add any rear speakers with this model. So what you hear is the best you will get.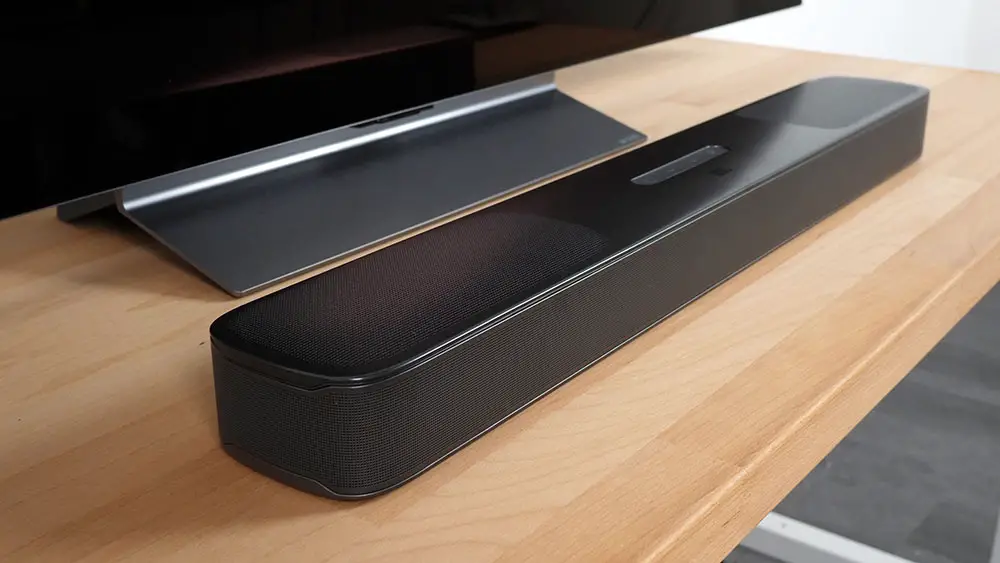 We have heard this mix with a good surround system and there are a lot of panning sounds like machine gun fire and bullets flying all over the place. The soundbar makes a valiant effort to push the sound closer to you but ultimately the result is not as three dimensional as you would hope.
Keep in mind that things surely will sound better the closer you sit to the soundbar. That's the reason why we believe that such a unit can work great if you have either a very small living room or bedroom or you want to use it under a PC monitor for gaming.
For our second test we tried a bit of Transformers in 4K UHD once again and the Dolby Atmos mix revealed more of the same strengths and weaknesses we saw in our previous test.
The front performance was not bad at all with loud sounds that had enough clarity but lacking in high resolution. Atmos effects were slightly more obvious here but again don't expect anything close to even soundbars with up-firing drivers. Some elevation and a few effects here and there will be noticeable but that's all you will get.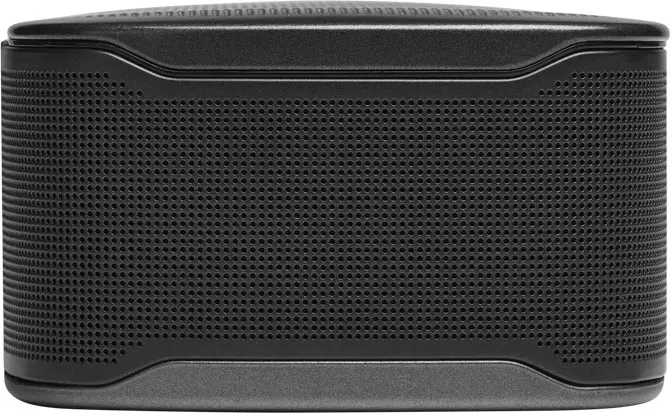 Surround activity was again non existent as everything came from the front. The bass was mediocre and with a movie like transformers where you really need a powerful low end the end result felt flat and uninspiring.
From all the above you may think that the soundbar is really bad. It's not that, it certainly has its merits and strong points but for a soundbar close to the $500 mark we were expecting a bit more. If you keep a close distance to the unit things will sound far better and in the end it seems this is the secret in getting better performance out of it.
Music
Next is our music testing and here since USB functionality is only for the US market we opted to try out the soundbar's streaming capabilities instead. You can also use Bluetooth but in general quality is lower that way but as always it is a viable option if you prefer that.
Our initial impression was not far off from what we were expecting to get from a soundbar of this size and capabilities. This is not the kind of unit that will elevate music to a whole different level, as obviously HiFi equipment is meant for, but instead you will get your casual fix which means that if you don't pay extreme attention to details and the irregulates the soundbar has you will surely enjoy it very much.

Music does come out loud and bold but this is at the expense of high resolution and clarity. Also bass was a bit hollow and as a result the performance lacked weight and some necessary punch. The rest of the frequency range was handled with respect even though there were a few missteps here and there, but nothing major that would throw the whole thing off balance.
Sound imaging was ok although we would like it a bit better. Panning stereo sounds were distinct enough considering the size of the unit and there was no audible delay between the channels.
We went through a number of different genres including rock, electronic, jazz and classical music and although most of them played nice, all things considered, some compression was audible in some of them if you like to push the volume to higher than normal levels.
Overall what you will get here is the usual casual music experience that many lower and medium tier soundbars offer. The size of the unit surely doesn't help to create a broader sound field but at least the side firing drivers somewhat compensate for that. High resolution audio is missing but the capabilities of the soundbar are in general limited so you are not missing much here.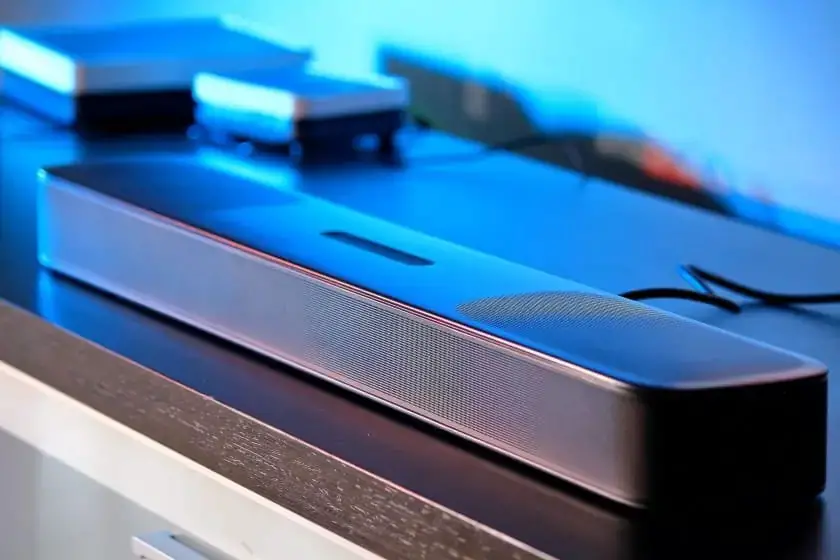 Final Thoughts
The market of small, plug-and-play soundbars is a really overcrowded one lately. So from the very beginning the JBL Bar 5.0 MultiBeam finds itself in a very difficult position. JBL sticks to their guns and know what they are good for so don't expect any real surprises here. The soundbar is good for what it is, to offer a nice boost over what your TV can do, but don't expect to get a jaw dropping surround experience out of it.
On the pluses the unit is very easy to setup and to handle. Its low number of features and functions ensures that even if you are not tech savvy you will get the hang of it relatively fast. Its front sided performance was not bad and you get a nice boost over what most intergraded TV audio systems can do.
On the downsides the soundbar cannot create a convincing Atmos performance. Overhead effects felt very weak and not very precise or clear while surround activity was missing in action. The bass was a bit weak in our opinion even on the higher settings while in general the sound output felt very boxy and constraint. Lastly there is no DTS support which surely limits a bit the kind of content that you can play through it.
Overall this is a soundbar that we would use in very specific situations. It surely is not for big rooms so in a small bedroom or even a gaming setup, if you are not into 120Hz gaming, would fit the best. The JBL Bar 5.0 MultiBeam can be a good option if the price is right and your room asks for a system of this caliber. But if you want more immersion then there are other options you can consider in this price.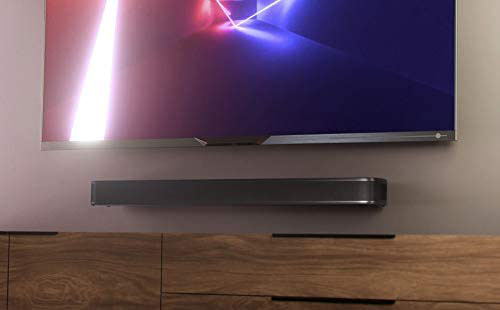 For more reviews you can check our dedicated Single Soundbar reviews list or even look at our Product Reviews Table where you can find the brand and specific product you are looking for.
Also don't lose the chance to subscribe to our Newsletter and gain exclusive privileges.
---
Cheapest Places to Buy :
---
JBL Bar 5.0 MultiBeam Specifications