Marantz NR1710
Design -

98%

Audio Quality -

92%

Inputs / Ports -

94%

OS, Apps and Features -

96%

Price / Quality -

85%
---
Cheapest Places to Buy :
---
Earlier this year Marantz's parent company Sound United, that also happens to own Denon, announced a few new AV receiver models that would be part of the company's 2019 lineup. Marantz as with most other AV receiver manufacturers have got us used with yearly releases by adding more or less small updates in order to keep their models fresh with the latest technologies. These new models come in the shape of the two full size SR6014 and SR5014 as well as two models that refresh their slimline series, the NR1710 and the NR1510.
In today's Marantz NR1710 review we will be testing the bigger of the two in the new slimline series and determine what has changed compared to its predecessor, the Marantz NR1609, which we had tested some time ago and managed to score extremely good if you take into account its smaller than usual size. The new NR1710 is a 7.2 channels receiver with 50 watts per channel, supports Dolby Atmos and DTS:X formats, Dolby Surround and DTS Neural:X up-mixing technologies as well as Dolby Atmos Height Virtualization and DTS Virtual:X virtual technologies. It comes with Audyssey MultEQ XT audio calibration system and packs a huge list of extra features like HEOS, Airplay 2 and High Resolution Audio support among others.
But are all these enough to make this 2019 release a worthy one or the new features we get in the NR1710 are not very significant to be of any importance. Let's find out.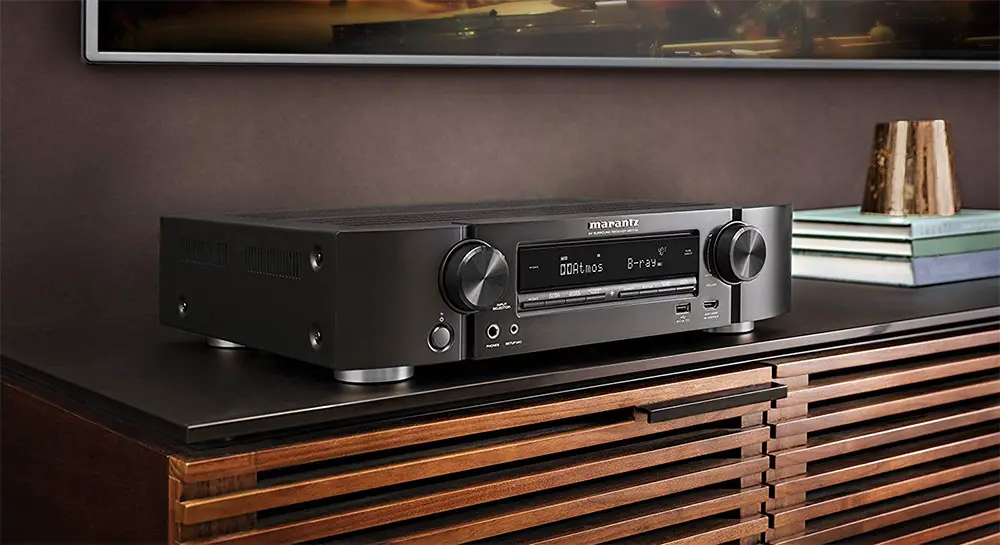 Design
When it comes to the overall design the NR series were always unique with their ultra-slim looks granting them the ability to fit in spaces that most other normal sized AV receivers wouldn't be able to.  Shrinking not only has an effect on where you can place it but also gives both NR1710 and NR1510 models a much more pleasing look as the AV receiver is not the prettiest looking equipment that you can have in your rack. Not that the NR1710 wins any design awards but its smaller footprint definitely makes it more pleasing to the eye than the usual bulky black boxes that we get with full sized models.
For 2019's NR1710 things haven't changed a bit compared to its predecessor and even having both of them next to each other you would be hard to understand which is which as only the naming in the front reveals their different identity. The receiver measures an amazing 17.3″ x 14.9″ x 4.1″ (440 mm x 378 mm x 175 mm) with the antennas in a vertical position but you can lower the height footprint even further by turning the antennas in horizontal position which lowers the overall height to just 4.1″ (105mm) without affecting signal strength at all at least in our testing. The unit weights 18.3 lbs (8.4 kg) making it more light compared to other bigger ones but definitely heavy compared for its size.
At the front things have stayed completely the same for a few good years now so if you have seen any of the previous models in the NR series you know exactly what to expect. But if this is your first then the NR1710 is not missing anything compared to a full sized receiver as it feels like one that has been shrank only in size. This means that two big knobs for volume and inputs selection sit at both sides of a central display. Under the left knob we get a power button while under the display there is a thin line with eight buttons separated into two groups. At the left one we get D-Max, Zone 2 controls and internet radio while on the right one the usual dimmer and status buttons, source mode selection and pure direct.
But the unit doesn't stop there as it also offers some front connections for easy and fast access that are positioned exactly below these control buttons. These include the common headphones jack with the calibration microphone placed right next to it while on the other side a USB port (5V, 1A) can be used for connecting external storage with a HDMI input next to it to connect input sources like a computer or media player. The rest of the connections are in the back of the unit and we will talk about them in a bit.

With the number one factor obviously being the size the engineers at Marantz really continue to excel at giving us a high quality product in a small form. Obviously we don't see the NR1710 being advertised for the kind of hardware it packs as we see in some of the full sized models but even like this the NR1710 comes with a high-current discrete power amplifier while featuring identical power on all seven channels ensures low-impedance drive capability for better speaker control.
With the design of the main unit being the same as before it seems there is no change on the remote front also. The one that comes with the NR1710 (RC035SR) is the same that we saw in the previous NR1609 so our opinion in this matter is exactly the same. There is a lot of space between the buttons but we feel they should be slightly bigger to give a more comfortable touch. At least adequate space between them ensures you will not accidentally press the wrong button in the dark as there is no backlight function here that could help. Also with the buttons available we believe that the remote could shrink a little to be easier to handle.

The top of the remote is where all of the inputs are located while volume, channels and navigation controls are placed in the middle as we usually see followed by three playback buttons with four selection buttons underneath them. At the bottom we get four colored sound modes to choose from and that's all. Nothing fancy but not bad either. We would like to see a few improvements here and there but in general it will do its job just fine.
The NR1710 continues the tradition of the NR series by offering excellent build quality in a smaller form and we applaud Marantz for what they achieved here. The NR1710 may be small in the eye but it's not missing anything when it comes to the design and hardware used.
Audio Quality
Looking at its core characteristics things are pretty much the same with the NR1710 being a 7.2 channels receiver with 50 watts of power per channel (8 ohm, 20 Hz – 20 kHz, 0.08% THD) which are adequate for a Dolby Atmos enabled 5.2.2 audio setup with dual subwoofers for those that like the extra shaking. Naturally we find support for the most common audio formats all the way up to Dolby Atmos as well as DTS:X. Also included are Dolby Surround and DTS Neural:X up-mixing technologies which are capable of remixing mono, stereo or multi-channel formats into as many speakers your setup is using.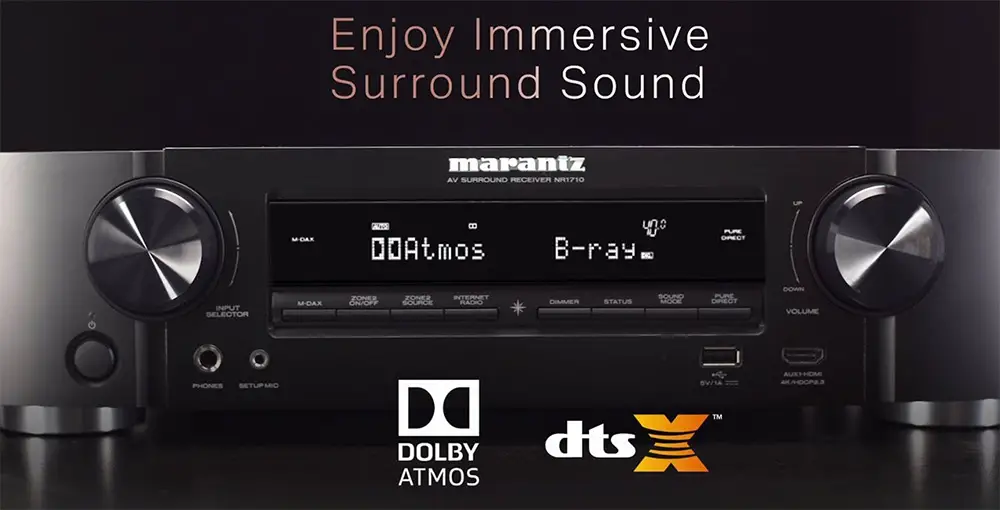 But the NR1710 is not limited to just up-mixing technologies as for the first time in this 2019 release we also get Dolby Atmos Height Virtualization which is capable of creating overhead effects even if you don't have any physical speakers in these positions. Additionally we get DTS Virtual:X which is the equivalent virtual tech that can simulate surround and overhead effects even if you don't have any real speakers there. One thing we should mention is that while Dolby's tech can work with either Dolby or DTS signals, DTS Virtual:X works only with DTS ones which limits its use to be honest.
For this test we decided to do our testing a bit differently than we usually do. We wanted to try out the new Dolby Atmos Height Virtualizer so we would test the same film two times. One with Dolby Atmos speakers connected on a 5.1.2 setup with the two height speakers connected in the middle and a second time with the Atmos speakers disconnected and using a simpler 5.1 system with the Virtualizer enabled. This way we would determine how good an effect this tech can provide compared to the real thing.
The movie we went for is the 4K UHD version of Battleship and while you may have a thing or two to say about the actual film you cannot deny how good it is when it comes to pure action and surround activity. The UHD version comes with an incredible DTS:X track and as we said before Dolby's tech, unlike DTS Virtual:X, can work with both Dolby and DTS signals.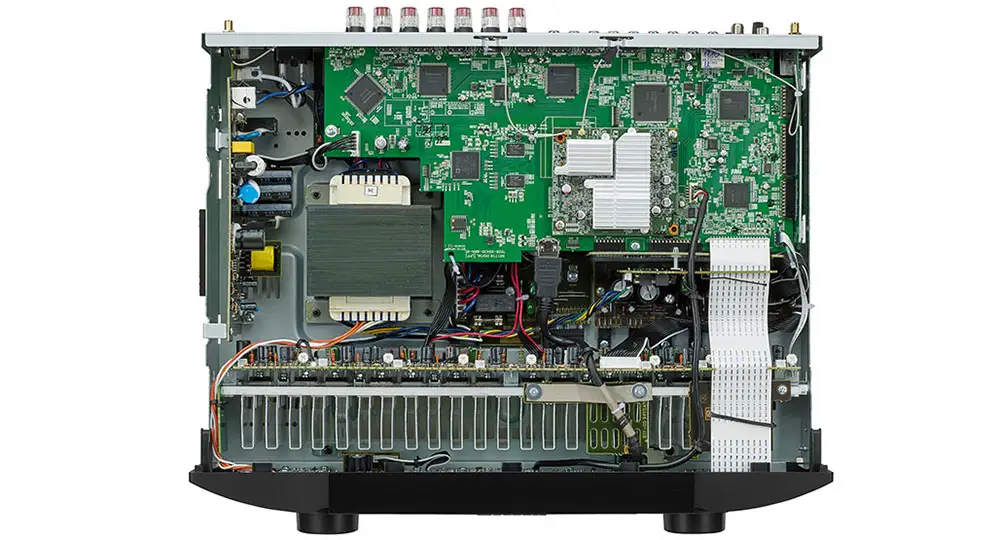 OK first of all the obvious. With our system in a 5.1.2 configuration Battleship really shined and the NR1710 showed what a small looking receiver like this one can do. When the guided missile destroyers attack the alien ship towards the beginning of the film we felt that the NR1710 was not missing anything as far as the surround and overhead layers activity is concerned. Each channel had great clarity with excellent separation while shifting between channels was spot on. When the alien ship launches the explosive pegs you can hear them travel across your room and changing channel output according to what you see on screen.
In the last battle scene where the USS Missuri and the alien mother ship hit each other the TV may be the one that provide all the visual spectacle but it's the NR1710 that will draw you in the action as all speakers go crazy with their activity. Overall a very solid performance and one that we were expecting having previous experience from this series predecessors.
Now let's see how Dolby Atmos Height Virtualization can do in comparison. After disconnecting the height speakers and enabling this feature we run the same scenes of the film again. The sense we got is that this tech works pretty good all things considered. You don't get the same effect that you would get if you had physical speakers as the overhead action was much more subtle in comparison but there was some elevated activity and the overall soundstage felt bigger.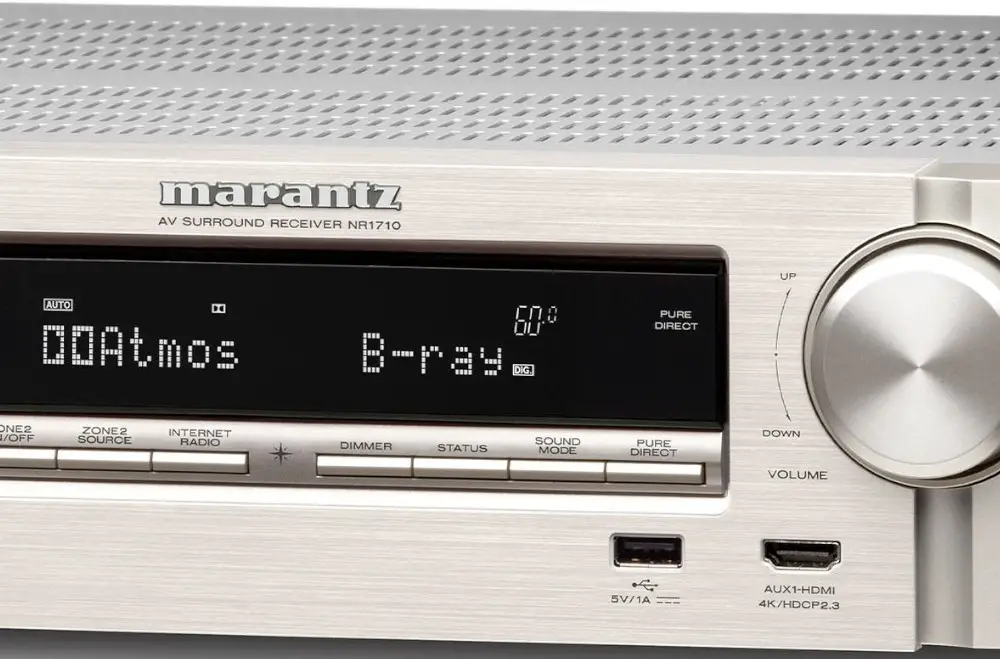 Obviously we tested only one film and performance will definitely vary depending the source material but from what we heard if Dolby Atmos speakers are a no go in your case Dolby's solution may be an adequate alternative. It will not give you the same kind of experience but it's better than nothing, right?
One last thing to mention is that while the NR1710 is able to provide an experience that is equal to most full sized receivers its 50 watts of power may leave some asking for more. We tried to push the volume to higher than usual levels and it felt like the receiver was running out of juice something that is to be expected. If you have a relatively small area you will have absolutely no problem at all with this one but for fairly big spaces you will have to look for one of the full sized models that have more power to offer.
But movies is not the only strength in NR1710's arsenal as it is also a very capable music performer by keeping the same characteristics and features of its predecessors. As such this receiver supports not only the usual audio formats like MP3, WMA and AAC but also can playback High Resolution Audio in the likes of FLAC, ALAC and WAV files up to 192 kHz / 24-bit quality. DSD streaming is also available for both 2.8 and 5.6MHz.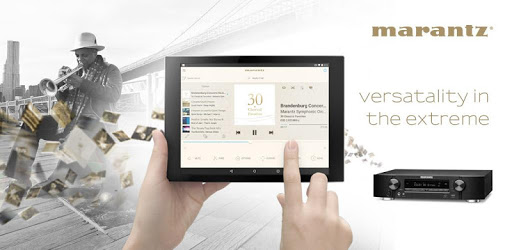 As we usually do we tested a bit its capabilities by selecting a few FLAC files that we streamed through the front USB port and the kind of performance we heard was similar to what we had experienced in the previous models of the NR lineup. What this receiver is missing in pure power output makes up with good audio resolution, very strong bass, excellent distinction between the different musical instruments in the space around as as well as very precise channels separation and shifting. Mid-range was solid while high frequencies had great clarity and resolution.
In general the NR1710 will offer you an amazing experience if you are not very power hungry and keeping the volume at mostly normal levels will make the receiver to perform at its best. Pushing it to extreme levels will certainly make it loose a little of this otherwise excellent balance but we don't think you would buy such a receiver if you had the need for a lot of power.
Ports and Connectivity
When you look the NR1710 model for the first time, and you have no previous experience with the NR series in general it gives you the feeling that connections will be in short supply considering the size the designers had to work with. But this could not be more far from the truth as the NR1710 really misses almost nothing from its bigger brothers. Obviously the number of connections available is lower considering the available space but Marantz has really tried to give us a bit of everything even if in lower numbers. We already mentioned the ports we get at the front with a headphones jack, the microphone port, a USB and a HDMI input available so let's see what is on offer at the back.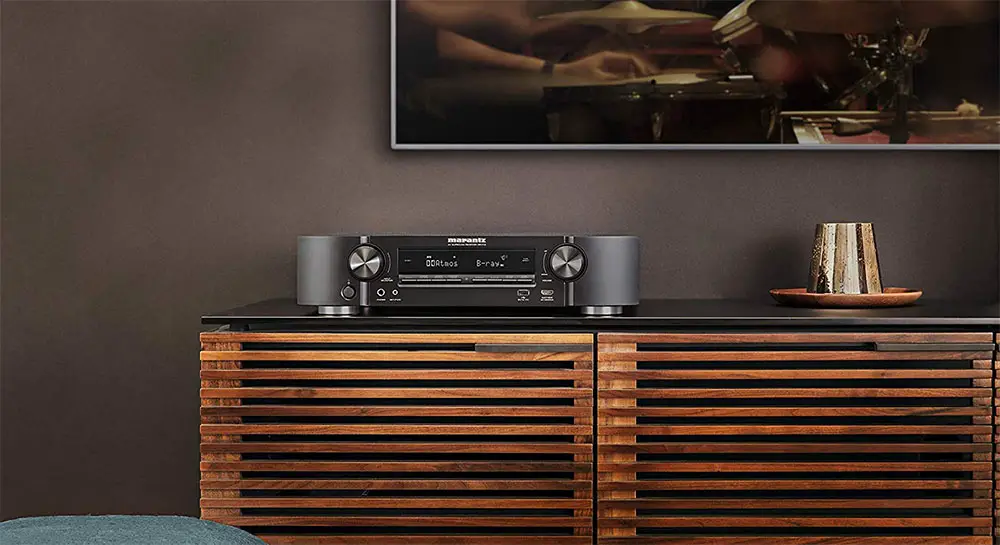 The first and most obvious ones are the speaker terminals as there are seven of them with the last two being assignable and can be used to connect either an extra pair of surround speakers or Dolby Atmos enabled height speakers. Above these we get a staggering 7 HDMI inputs and if you count the front one also we have eight HDMI inputs in total which is as good as it can get really.
Unfortunately we get only one HDMI output but we cannot really complain about it. And here we get another of this year's updates as all HDMI ports are HDCP 2.3 which means the usual 4K/60Hz full-rate pass-through, 4:4:4 color resolution, Dolby Vision, HDR, HLG, BT.2020, 3D signal pass-through and HDMI auto renaming support but also for 2019 we get eARC in the HDMI output as well as Auto Low Latency Mode (ALLM) which can help in case you have the latest Xbox One.
Everything else seems pretty much the same as last year with two component video inputs and one output, three composite video inputs and one output, one remote control input and one output, 2.2 channels pre-outs, three analogue audio inputs and another that is dedicated for phono, one coaxial and one optical digital input, an Ethernet port for wired connection to the internet, a 12V trigger and the usual FM/AM antenna ports. There is a small addition compared to the NR1609 as this year we also get an IR flasher input.

As for wireless connectivity the NR1710 supports dual band WiFi (IEEE 802.11a/b/g/n) as well as Bluetooth and here we get another small update compared to last year. While the NR1609 was using Bluetooth 3.0 + EDR (Enhanced Data Rate) this year's NR1710 comes with the newer 4.1 version which ensure better signal stability and connection.
The major update for this year is obviously the HDCP 2.3 enabled HDMI ports with additional eARC and ALLM. But we also get an IR flasher input that was in the NR1608 but was mysteriously absent in last year's NR1609. Also the updated Bluetooth will for sure help a little those that had problems with the older 3.0 version. With these additions, however small or big you think they are according to what your expectations are, makes the NR1710 the most feature complete model so far when it comes to connectivity and this cannot but make us extra happy and satisfied.
OS, Apps and Features
Calibrating the NR1710 can become very easy for those that have no previous experience as the receiver comes equipped with the Audyssey MultEQ XT calibration system. By connecting the included calibration microphone and using the built-in wizard that guides you step by step you can achieve a pretty good acoustic result without the need to manually do any changes. Of course for the best results a manual calibration is the best but from our experience the Audyssey system is an excellent assistant for novice and inexperienced users.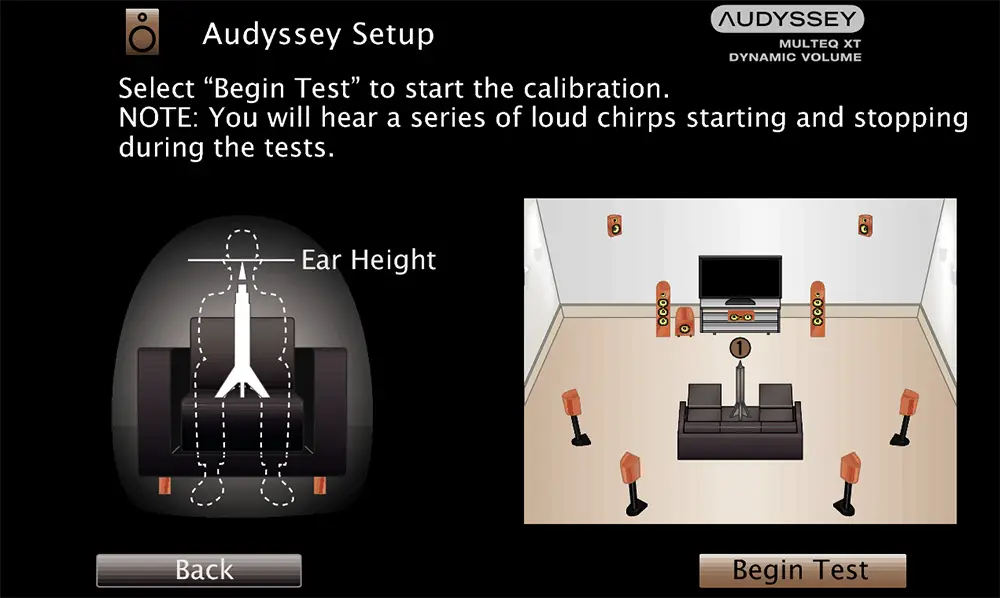 Along with the Audyssey system there are a couple more features that are included in the suite with the Dynamic EQ being one of them that keeps the dynamic levels as well as clarity even at low volume. The second feature that is included is the Dynamic Volume that balances sudden volume spikes when there are shifts between TV programs and commercials.
And while the built-in system includes all the basic settings you can get the Audyssey MultEQ Editor App that can be downloaded for iOS and Android devices and make the necessary calibrations from there. The app has more settings and features and you can do a more deep calibration of your system that is otherwise impossible. The only minus of this, is the price as the app has a one time fee that you need to pay in order to download.
But Marantz has another app available and this one is free of charge called "Marantz 2016 AVR" remote app and with this you can have total control of the NR1710 from your mobile device. We had the opportunity to check this app before and we found it pretty good so since it's free you can try and see if you like it.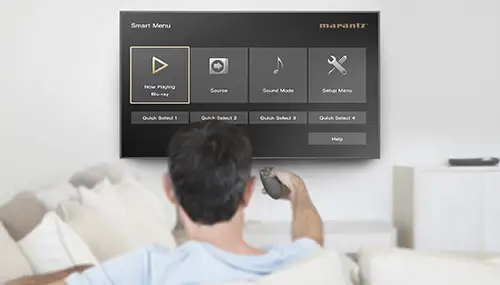 When it comes to its visual interface not much have changed in the NR1710 as it features exactly the same menus we had seen in previous years. Having mostly the same capabilities and functions meant that there was no need for any major overhauling. All settings are separated in appropriate categories and everything was easy to find even with so many settings and features available. We have said before that at some point we would like to see a visual overhaul of the menus that Marantz is using but for now we will have to make do with these ones.
As with all Marantz receivers, the NR1710 comes with an ECO mode that you can enable and let the receiver manage its power output in order to achieve power economy. But if you want the unit to perform at its peak power at all times then you better leave this setting turned off.
Streaming with the NR1710 can be done locally if you have a network server like a NAS connected or through the internet from one of the available streaming services available. The list includes Internet Radio, Spotify, Napster, Pandora, SiriusXM, Tidal and Deezer and as you can see most known services are present. With the receiver supporting both wired as well as wireless connections (2.4GHz and 5GHz) you can choose what is best for your given situation. But streaming capabilities don't stop there as with Airplay you can stream music from Apple devices through the use of Bluetooth.

Now let's see how the receiver fares when it comes to its multi-room capabilities. First we get the HEOS multi-room audio technology that you can use to connect the NR1710 with other HEOS enabled speakers you may have around your house. Similarly you can use Airplay 2 that does exactly the same job with speakers that are Airplay 2 enabled. And while streaming has definitely become the normal nowadays when it comes to multi-room environments the NR1710 also supports Zone 2 in order to connect a pair of speakers to a 2nd room or area.
It seems from now on support for all major voice control services should be considered a given as the NR1710 can use any of the Amazon Alexa, Google Assistant, Apple Siri or Josh.ai that are available. This way noone is left unsatisfied and no matter which one you prefer the most this unit has got you covered. Obviously you will need an appropriate external device to use any of these services so if you don't have any this will add to the overall cost.
Another interesting feature that was mostly supported by higher tier models is custom integration and the receiver offers support for both IHIJI Invision and Domotz Pro. And while this may be a bit of an advanced feature all we can say is the more the better. Closing a few more features that worth mentioning are HDMI-CEC, HDMI to HDMI upscaling to 4K resolution as well as Bi-amp capabilities.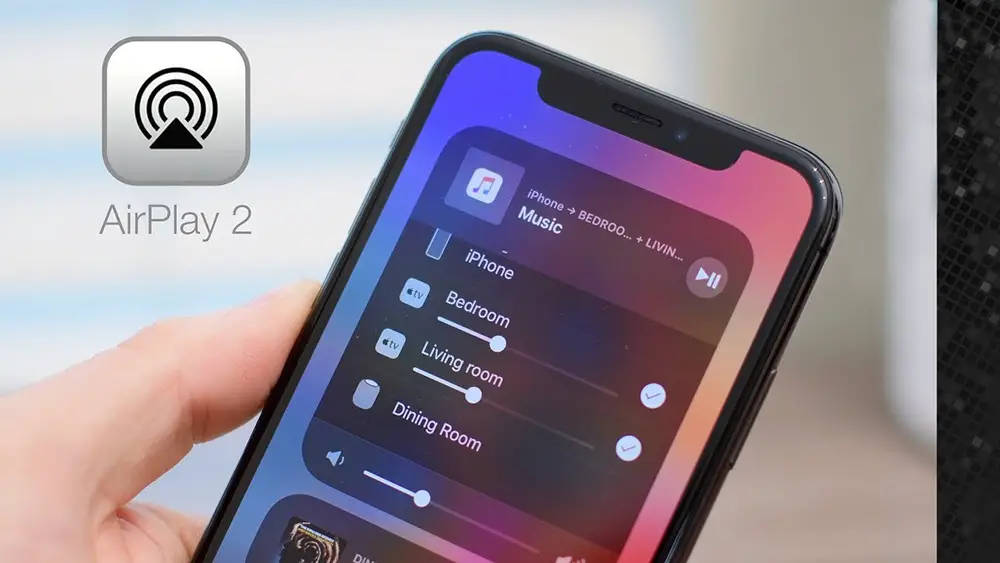 As you can understand from the above the NR1710 is not missing anything major from the top of the line receivers. What the receiver lacks in similar top quality audio components is certainly not missing in features. In fact the only features that we could find missing is analogue to HDMI upscaling as well as IMAX Enhanced capabilities and to be completely honest both of them are not so huge to be considered missing at all. Not at least we see some actual IMAX Enhanced content to determine if it is worth it or not.
Final Thoughts
Marantz continues for one more year to offer us something different with their NR series of AV receivers. Although the new NR1710 was not a major update, and how could it be being a yearly release, it manages to pack amazing value in such a small form that will certainly find its audience among the people that need something smaller than usual in order to fit in their limited space. And here Marantz played it smart as we are pretty sure they thought that whoever would buy such a small receiver would use it in a small area that the need for peak power wouldn't be so high. As such the small factor allowed them to make the NR1710 less power capable but without sacrificing any of the other features that are included in the rest of the full sized models.
In the end Marantz created a receiver that is half the size, has support for both Dolby Atmos and DTS:X along with Dolby Surround, DTS Neural:X, Dolby Atmos Height Virtualization and DTS Virtual:X up-mixing and virtual technologies, comes with the Audyssey audio calibration system, supports HEOS and Airplay 2 multi-room tech, includes all major voice control platforms and includes a wide list of features and functions to satisfy almost everyone. Lastly there are so many connectivity options available in this small receiver which makes the NR1710 all the more impressive.
Is there anything bad to be said about this model? Well not much, but if we had to find something then we would say that 50 watts per channels can be a bit underwhelming but we understand the logic behind it. Also we would prefer if they would sacrifice one HDMI input in order to get a second HDMI output as many users would find it very useful. And lastly we would like to see a backlight function in the remote as it helps so much in dark environments.
For this year the NR1710 adds HDCP 2.3 with eARC and Auto Low Latency Mode (ALLM), Dolby Atmos Height Virtualization for those that cannot have any Dolby Atmos speakers and updated Bluetooth functionality with 4.1 version. There are a few more features also but it seems that last year's NR1609 now also support them so we only mention those that seem to be NR1710 exclusive. Are these enough to warrant an update? We will leave this for you to judge but as a whole the Marantz NR1710 is an amazing AV receiver that looks small but definitely offers big.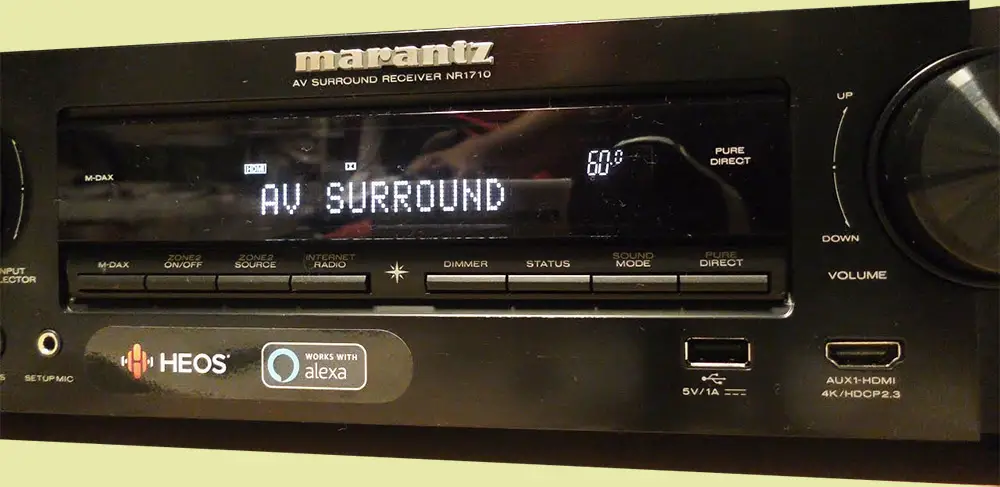 For more reviews you can check our dedicated Slim Line 4K AV Receiver reviews list or even look at our Product Reviews Table where you can find the brand and specific product you are looking for.
Also don't lose the chance to subscribe to our Newsletter and gain exclusive privileges.
---
Cheapest Places to Buy :
---
Marantz NR1710 Specifications