Yamaha RX-A3080
OS, Apps and Features
8.8/10
Pros
Amazing audio performance
Great build quality
Surround AI technology
MusicCast and lots of features
Cons
9.2 channels doesn't cut it for a flagship model
YPAO not as good as competition
No major upgrade over previous years
A bit more expensive than some competing models
---
Cheapest Places to Buy :
---
Today we have the pleasure to review the current flagship in Yamaha's Aventage lineup of AV receivers. In 2018 Yamaha announced six new models with the RX-A 80 series being their latest receivers to bring in the market and having already tested a few of them we have only good words to say as they were able to perform admirably for their respective categories. So in today's Yamaha RX-A3080 review we will check the top dog in the series and determine if it truly deserves the title of a flagship receiver and what it has to offer compared to the competition.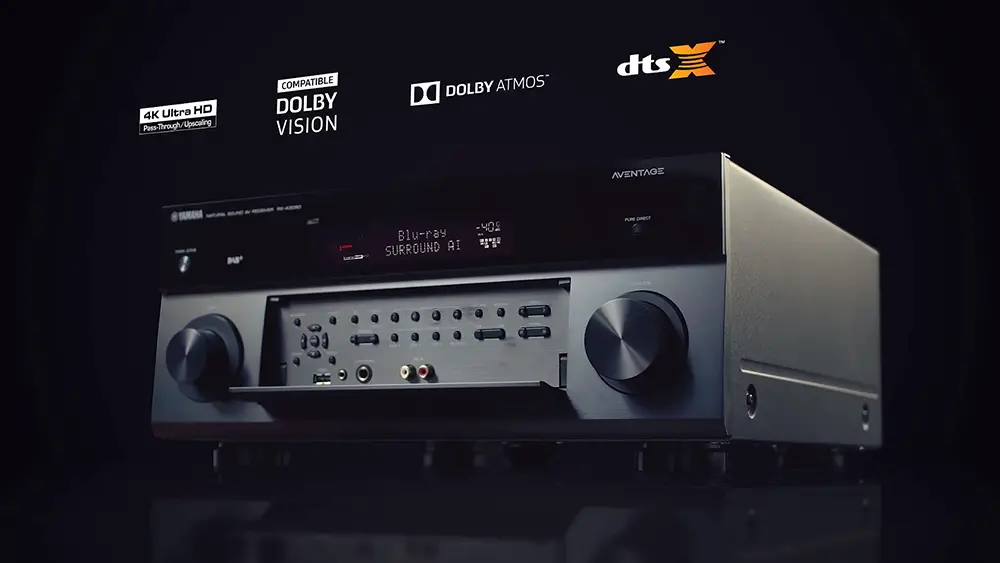 The RX-A3080 is in reality a 9.2 channels AV receiver with the ability to expand to 11 channels by using an external amp. This may sound a bit strange as all competing brands have native 11 channels flagship receivers in their lineups making the Yamaha one feel a bit outdated. Also if you have looked at the previous models this one is supposed to replace, like the RX-A3070, it will be hard to find any differences between them showing how little things have changed when it comes to general design and ergonomics. This doesn't mean that the RX-A3080 is bad but after so many years getting practically what looks the same model some refresh in design would be welcome.
But an AV receiver is more than just the looks and design and we know that Yamaha is very serious when it comes to the audio components it uses in their Aventage models so without further delay let's start analyzing this beast to see what it has to give us and if it's performance reflects it's place at the top of the performance ladder.
Design
The RX-A3080 follows the same pattern as the rest by using exactly the same outer shell as the previous yearly releases. So if you have seen any of the previous Yamaha flagships from the last five years or so and after check out the RX-A3080 you will be hard to find any differences. The naming on the top left corner is the only thing that gives away that we are talking about a newer product.
So for the experienced ones this section is a bit redundant but for those that are just getting acquainted with Yamaha's beast of an AV receiver what we get in terms of design follows more or less the same principles that most receivers use. The top half of the receiver is covered by a glossy finish housing a central display that shows all basic functions like volume, active channels and audio track being played among others. On the far left there is a single circular button for power while on the far right we find a small button for pure direct. Next to the power button there is an AI indicator that we will talk about further down our review.

The bottom half on the contrary is made out of aluminium that has a nice and premium look to it. To the right there is a big turning knob for the volume and to the left another for input selection. Between the two a flip-down hatch reveal a large number of buttons for easy access as well as a few extra connections. In general we like the idea of the frontal hatch as this keeps everything hidden and dust free.
What we get under this hatch is exactly the same as we saw in the previous RX-A3070 receiver but with a single very glaring omission. But let's see them one at a time. At the left we find the usual navigation buttons with various buttons next to it for controlling the various zones, scenes selection as well as radio control.
At the bottom we find a few ports that can be very handy for easy and fast access with a single USB port for connecting external storage, the YPAO microphone port, a headphones jack and an analogue stereo input being the ones available. To our surprise this year we loose the front HDMI port which is a big back step in our books as it provided an easy way to connect any kind of HDMI enabled device which is the most common port used nowadays.

But if the chassis is nothing special to talk about anymore after so many years stuck with the same design what is under it is what matters and shows how much effort Yamaha has put into offering a truly amazing piece of audio equipment. And this is one aspect that the RX-A3080 distinguishes itself from the smaller models in the series. First of all, all hardware is placed inside an H-shaped cross member frame which helps to minimize vibrations even at high volumes while the featured symmetrical power amplifier layout maximizes channel separation and improves signal to noise ratio.
But improvements don't stop there as we also get various other technologies like heat sinks with anti-vibration and anti-thermal properties, a high-speed thermal feedback power amplifier, a high-quality volume IC along with an independent pure power supply and ultra low-jitter PLL circuitry for optimized sound imaging and improved audio quality. But the real power of the RX-A3080 stems from it's high quality ESS 384 kHz / 32-bit SABRE DACs with one ES9026PRO and another ES9007S handling all audio conversions making this model the only one in the series with this premium DAC configuration. As you understand Yamaha means business and the RX-A3080 is in the apex of Aventage audio technology.

Another feature that Yamaha is very much advertising in all it's Aventage receivers is what they call Anti-Resonance Technology (A.R.T. Wedge) which basically is a fifth foot that is positioned exactly at the middle of the receiver and is used to maximize stability and minimize vibrations. Along with that each of the other four legs feature a newly designed, high-density structure in order to enhance strength and damping performance.
With all this hardware being put together meant that size would go beyond the average and just by looking at this monster you understand the power that hides underneath it's chassis. Measuring 17-1/8" x 7-1/2" x 18-5/8" (435 x 192 x 474 mm) with the antennas in horizontal position in order to gain a bit of height and weighting 43.2 lbs (19.6 kg) if you are thinking to get this just make sure you will have ample of breathing space around it for better heat management or even better use a cooling solution just in case.

And while the receiver's chassis is exactly the same, the remote we get with the RX-A3080 is a brand new design which is a bit of a surprising move on Yamaha's part but definitely a welcome one. The new remote features a buttons layout that is more in line with most modern audio equipment remotes and gone is the button cluttered remote design we had until last year. The center of the remote is reserved for the usual navigation buttons with various function and playback buttons under it while at the top we get even more buttons for input selection, presets and scenes selection. You can check the general layout in the image provided.
A couple of comments to make here. First of all some buttons don't have the necessary height to them in order to know when your finger is on a specific button. This is a bit of a weird decision to make as touch plays an important role with every remote. Secondly the remote comes with a backlight function and it turns on automatically every time you pick it up which is a major plus when handling it in the dark.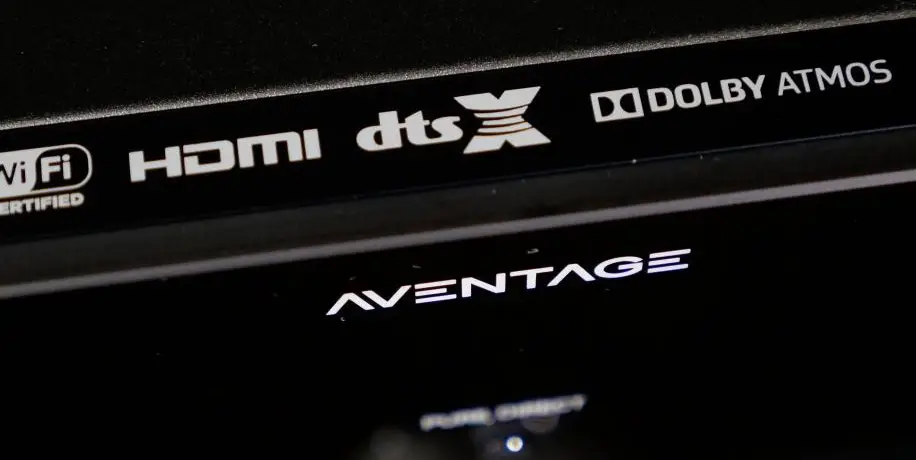 Overall we are very satisfied from the quality we get in this one. Design wise not many things have changed but the quality of the audio parts which are top of the line along with the new remote we find this year makes Yamaha's offering taking top marks once again. If there is one thing we definitely not liked is that they took out the front HDMI which is rather disappointing in our opinion.
Audio Quality
The Yamaha RX-A3080 is the last of the Aventage AV receivers and while many flagships nowadays have 11.2 channels of built-in amplification Yamaha's offering is being limited only to 9.2 channels. Of course you can expand this to 11 channels by using an external amp to drive the last two channels but this will greatly add to the cost which is obviously a minus compared to the competition and we are curious to see if Yamaha will do something about it in their next releases. But with the 9.2 channels you can create any Dolby Atmos or DTS:X enabled system in the likes of 5.2.4 or 7.2.2 setups.
If there is one thing that this unit is not missing is power as with 150 watts per channel (8 ohm, 20 Hz – 20 kHz, 0.06% 2ch drive) the RX-A3080 has enough juice to fill even large rooms with all the audio immersion you will ask for. This doesn't mean that it can't be used in smaller rooms, if you have the necessary space to place it, but this beast was meant to show it's teeth in more spacious areas and home cinemas. Also very important among home theater fans is it's Bi-amp capabilities as this way you can even further boost the sound quality of the front channels.

The RX-A3080 is using Yamaha's Cinema DSP HD3 which we also found in the lower RX-A2080 and RX-A1080 units. Cinema DSP HD3 is the latest in Yamaha's proprietary sound field creation technology that is using a set of three high performance processors with new signal processing algorithms in order to recreate various spaces like concert halls or sports arenas and thus create a whole new level of immersion making you feel like you are right into the action.
We have talked before about Yamaha's DSP capabilities and is definitely a feature that you should at least give it a try as we are sure there are many people that will like the acoustic result. In many cases the sound that came when using it felt a bit more full and certainly tries to create a more enveloping soundstage but we were never very fond of all these sound processing features as the end result many times sounds very artificial and different from the original. The unit provides you with 24 different DSP programs that you can choose from depending the type of content you are listening.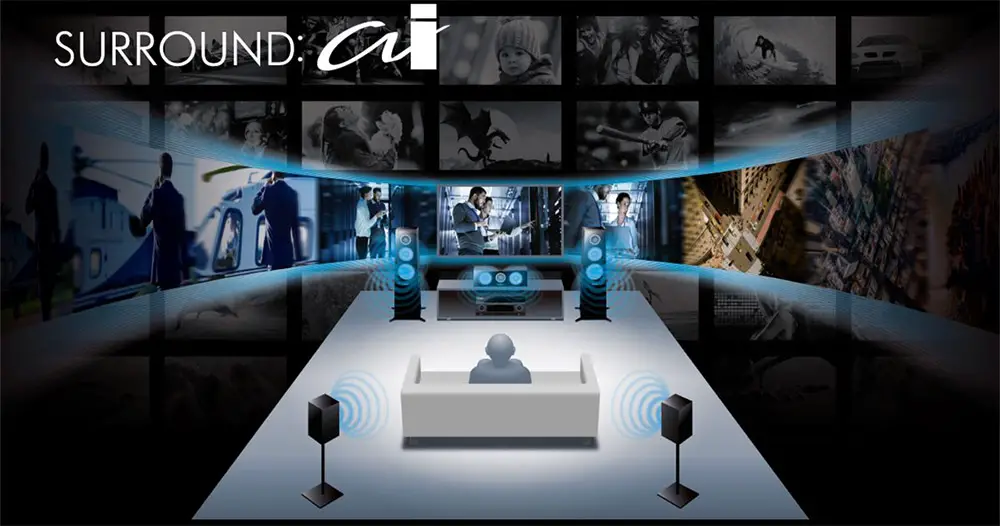 Another interesting feature we get with the RX-A3080 that is included only on the top units is Surround:AI that Yamaha seems to be promoting a lot. This is a technology that is built-in the DSP and what it does is to optimize the surround effects in real time by analyzing each individual scene and focusing on distinct sound elements such as dialogue, background music, ambient sounds and sound effects.
Having tried this before our opinion remains mostly the same. It can be a hit or miss situation and while sometimes it can provide better results we are talking about a processed outcome that changes the original track from what it was intended to be. We know people that don't have a problem with that so you may find it good enough for your tastes and is definitely another feature that adds value to this unit.
With this unit having 9 channels we decided to go for a 5.1.4 audio setup that would include a single subwoofer and 4 Dolby Atmos ceiling speakers. After making all the necessary connections and calibrations we tried our first test that couldn't be other than one of our all time favorites, the 4K UHD of Saving Private Ryan. We are sure most of you know about the iconic opening scene with the landing of the Allied troops on Omaha beach so what better scene to try out the capabilities of this little monster than a film that comes with such a bombastic Dolby Atmos track. After we popped the disc into our Panasonic player we skipped to the first scene where the boats approach the beach.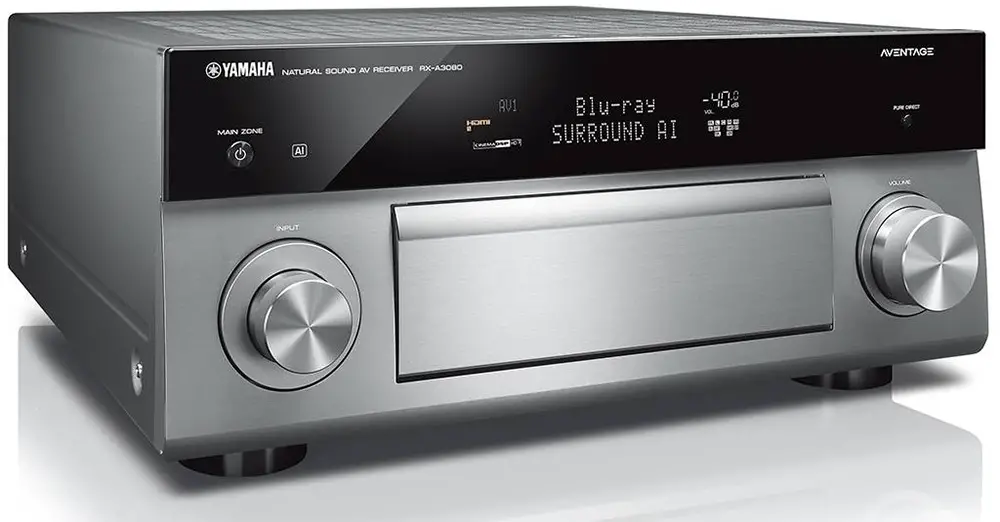 The Yamaha RX-A3080 doesn't loose a single second and shows you from the first moment what it is capable of. The amount of acoustic details in each channel was amazing with primary sounds having amazing clarity and resolution like the waves splashing on the metal boats as they rush for the beach, the German artillery that could be heard on the background or the marine engines as they roared through the water but it was also the secondary sounds that made the scene even more alive. Small subtle sounds that you could easily overhear here came forth giving the scene a whole new dimension.
Obviously when the boats reached the beach and the doors opened is when all hell broke loose and the receiver made sure to reproduce every single element with precision. Suddenly all speakers went crazy as bullets wizzed over our heads, artillery explosions ripped the soldiers apart and it gave you a sense that the receiver used all speakers available to their full potential. Channel shifting was spot on as you can hear the bullets travel in the room, the bass kept our subwoofer busy as our walls were rumbling with every artillery shell falling while the overhead layer made the overall soundstage feel bigger and more alive.
When the camera turned behind the German soldiers as they gunned down the Allied soldiers with the MG42 machine guns the sound came out so realistic and clear. The characteristic pink of the M1 Garand rifle is heard as it should while the Tiger's tracks menacing scritching towards the final battle will give you such an unsettling feeling. The way the Yamaha receiver handled all this sound information gave the film a whole different dimension.
And while the quality of it's performance is obviously the first thing to notice the RX-A3080 didn't break a single sweat when we tried to push it to high volume. We didn't take it to the limit as it was a bit too much for both our ears and area of testing but the more we tried to push it the more it felt like it laughing back to us with our inability to stand the decibels it could pump out.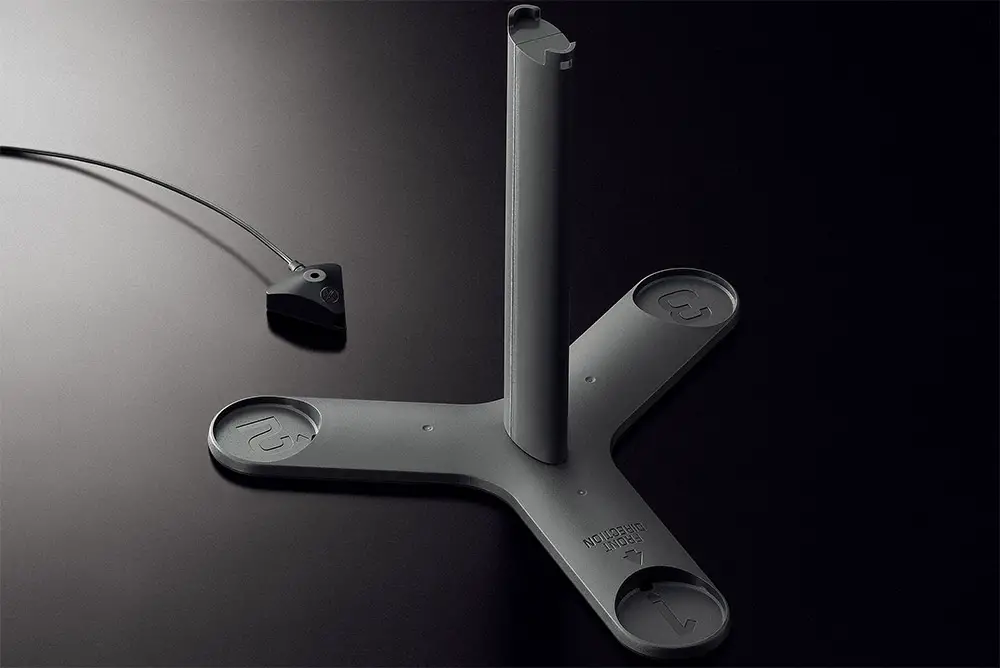 Next in line came our music tests where we used a selection of FLAC files that we streamed through the front USB port. The unit was able to give a similar authoritative performance across the whole dynamic range as was to be expected. We never felt that the Yamaha fell behind in any area as all frequencies were spot on. The receiver was able to faithfully recreate all musical instruments in space while giving us a precise sense of the position in space.
Obviously with music we got mostly a front stage performance but the unit recreated everything with a level of finesse that is really impressive. If you are a music lover make sure to provide this receiver a good set of speakers and we assure you it will not let you down with it's dynamics, precision and clarity of sound.
The RX-A3080 can stream audio either online or from a network storage like a NAS server that you may have connected to your local network. Also you can stream content from the front USB port if you connect an external hard drive or flash drive. The type of formats supported include MP3, WMA as well as High Resolution Audio in the likes of MPEG-4 AAC up to 48 kHz/16-bit, ALAC up to 96 kHz/24-bit, FLAC up to 384 kHz/24-bit, WAV/AIFF up to 384 kHz/32-bit and DSD up to 11.2 MHz.
Ports and Connectivity
Being at the top of the Aventage ladder the RX-A3080 is bound to offer a staggering amount of ports and connections at the back of the unit. If you have previous experience with this class then you more or less know what to expect but if this is the first time you look upon it then it will for sure take you by surprise by how much is on offer. But just to keep everything together let us mention once more what we get at the front of the unit with a USB port, the YPAO microphone port, a headphones jack and an analogue stereo input being the ones available.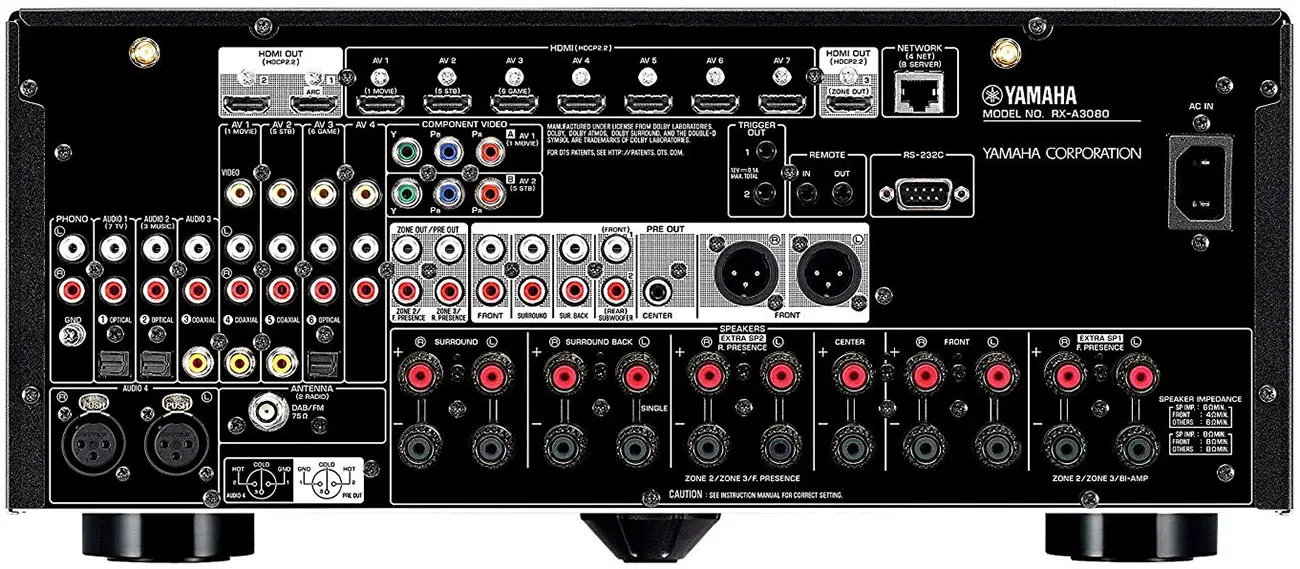 At the back the first thing you will notice is the 11 speakers terminals from which only 9 of them can be used with the unit's own amplification. The last two channels will need an external amp if you want to take things up a notch for a full 11 channels audio setup. Next we see the most important of connections available which are the 7 available HDMI inputs along with 3 HDMI outputs with one of them supporting ARC/eARC functionality. And here is one of the differences we find this year. While in the previous model we found only 2 HDMI outputs this year we got an extra one. It seams that the missing front HDMI input turned into an additional rear HDMI output.
All HDMI ports support 4K Ultra HD (4K / 60p [4:4:4]), HDR video, Hybrid Log-Gamma and Dolby Vision Compatibility and BT.2020 pass-through along with dedicated zone output (HDMI 3).
Let's talk about the other legacy connections now. There are 2 component video inputs and 4 composite ones, 7 analogue stereo inputs along with another one dedicated for phono, 3 optical and 3 coaxial audio inputs, 11.2 multichannel pre-outs, 2 multi-room outputs, one XLR terminal input, 2 12 volts trigger outputs, one remote input and one output, an RS-232C port, an Ethernet port for wired connection to the internet and the usual FM and AM antenna ports. Another difference from the previous model is that this time we also get XLR terminal outputs for the front right and left channels.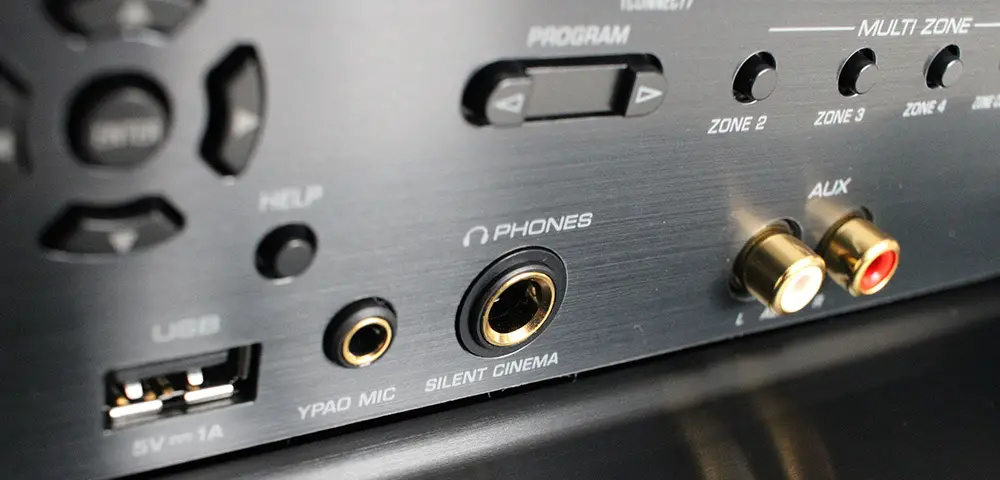 Naturally with such a receiver we also get built-in WiFi (802.11 b/g/n, 2.4/5GHz) as well as Bluetooth for wireless music streaming (SBC / AAC).
Little have changed in this regard for this model as we may have lost the front HDMI input but we gained a third HDMI output along with the front channel XLR outputs. Now if you would prefer the front HDMI input over the new rear HDMI output is a personal matter. In our case we would take the front one any time as we have found it to be a very practical solution in many situations. But some people may prefer the third output so we will leave it at that.
OS, Apps and Features
Let's see now what do we get feature wise from Yamaha's flagship. First of all we get the full audio calibration suite that is YPAO – R.S.C. with 3D, 64-bit high-precision EQ calculation, multi-point and angle measurement. YPAO 3D optimizes the sound parameters automatically in order to provide a much improved 3D soundfield with CINEMA DSP HD3, Dolby Atmos and DTS:X while multi-point and angle measurements correct audio reflections and also achieve the best sound possible by analyzing eight different listening positions.

Lastly the 64-bit, high-precision EQ calculation is used in order to achieve the most natural acoustics possible. YPAO is not a bad system and will definitely help those that are not too much into the calibration side of things or are simply inexperienced but it certainly lacks a bit compared to similar systems like Audyssey.
The RX-A3080 also supports many virtual technologies that include the Virtual Presence Speaker function for CINEMA DSP HD3 surround without front presence speakers as well as Virtual Surround Back Speaker for playing 7.1-channels content with a 5.1-channels system. Basically what these systems do is with the help of complex algorithms they create sounds that originate from positions where there are no physical speakers.
Now the effectiveness of this tech can vastly vary as it is very dependent on both the content being played as well as the area of your home theater. Also due to the heavy processing the sound some times feels very artificial and not as it should. So our recommendation is to avoid these features whenever possible but nevertheless it's always good to have them for the extreme case that they are needed.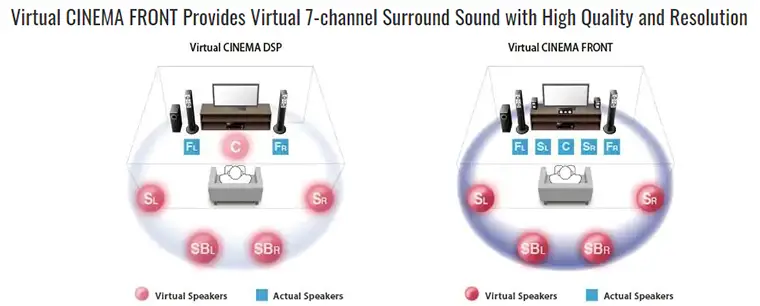 With voice controls being the standard nowadays we find both Amazon Alexa and Google Assistant being supported here in order to control the receiver's functions without the need of the remote. But in order to use them you will need an external device like an Echo Dot or a Google Home for them to work so this can add to the cost a bit. Lastly you also have the option to use Apple's Siri as your voice control system through the supported Airplay 2 app that you can download to your mobile Apple device.
Multi-room capabilities couldn't be stronger here as the receiver comes with MusicCast which means that you can connect any MusicCast enabled speakers you may be using in your house. There is a separate MusicCast app available that you can download that gives you access to many settings and options to use. But the unit also comes with wired multi-room capabilities as there are three additional zones available in total that you can use giving you plenty of flexibility.
If you are an Apple guy then fear not as Yamaha made sure to include Airplay support in order to be able to stream content from your mobile devices to the receiver. But streaming is not limited only from local devices as with the receiver being an always online device you can use a plethora of online streaming services available that include Internet radio, Spotify, Napster, Pandora, SiriusXM, TIDAL and Deezer. As you can see the most known ones are present so there is something for everyone to use.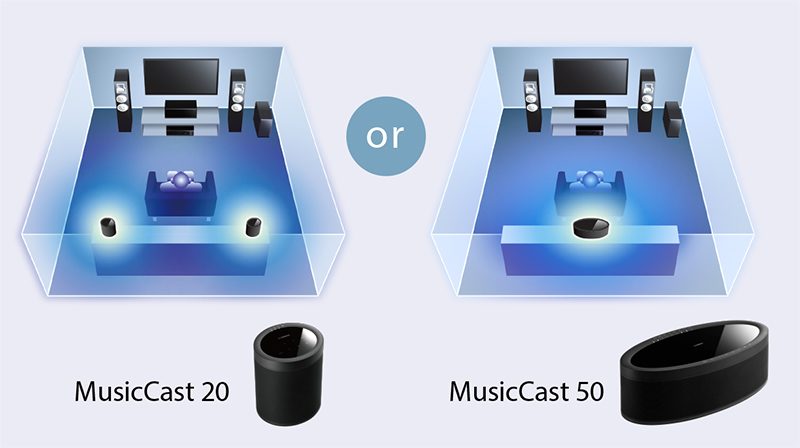 The Yamaha RX-A3080 comes with many more features like analogue as well as HDMI upscaling, HDMI-CEC in order to use a single remote for both your TV and AV receiver, there is support to connect wireless surround speakers (MusicCast 20 or MusicCast 50) or a wireless subwoofer (MusicCast SUB 100), you can use the receiver's Bluetooth output for music streaming to Bluetooth enabled headphones and speakers while it also comes with an Eco mode that can save you power when in use and also keep temperatures at lower levels.
Yamaha held nothing back with this one and how could they? We are talking about the company's flagship so it is using the full package when it comes to it's features. It has the best version of YPAO, many virtual technologies and all the multi-room and streaming features you will ever need among a plethora of other less talked but equally important features. The RX-A3080 is definitely at the top of it's game and Yamaha made sure to show this.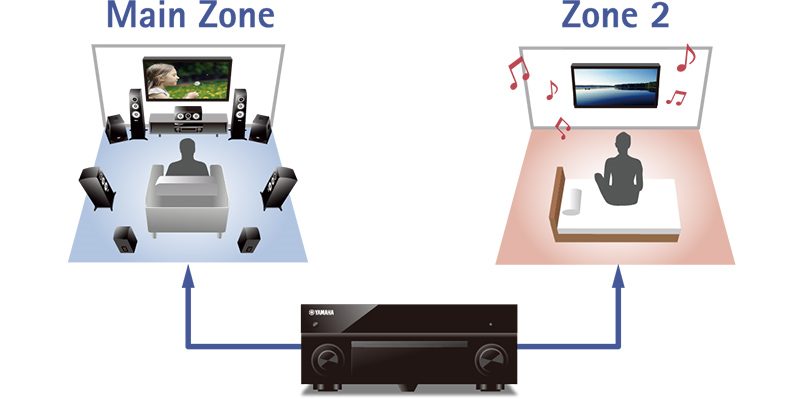 Final Thoughts
We are reaching the end of this review and what we can say is that the RX-A3080 is an amazing piece of audio equipment that has the build quality, power, performance and features that really defines a flagship model. With 9.2 channels of built-in amplification and 150 watts of power it can fit in just about any kind of home cinema you can imagine and deliver the best Dolby Atmos and DTS:X experience.
Equipped with Yamaha's best version of YPAO, a whole set of post processing and virtual technologies like Cinema DSP HD3, Surround:AI, Virtual Presence Speaker and Virtual Surround Back Speaker features and huge streaming and multi-room capabilities like MusicCast and Airplay 2 the RX-A3080 is capable of delivering exceptional audio fidelity due to a careful selection of top quality audio parts that is very characteristic of the Aventage lineup as well as enormous connectivity options to satisfy even the most demanding of users.
Is there anything bad to say? Well obviously the RX-A3080 is not a big update over the previous years that could justify a new buy. Also the YPAO is lacking a bit compared to competition while the omission of the front HDMI port is a disappointing one. Lastly with most other flagships having 11 channels of built-in amplification this will certainly put pressure on the Yamaha price wise as it makes it look more expensive than the other top models.
Closing this article we will just say that the Yamaha RX-A3080 is a spectacular receiver. It's build quality is second to none and it's audio performance is one of the best we have heard making this one worthy of being the flagship unit on Yamaha's arsenal of AV receivers.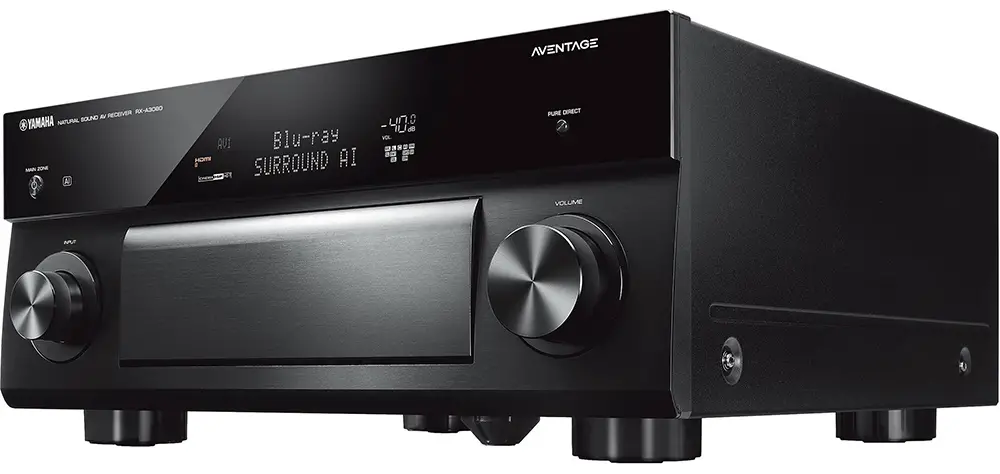 For more reviews you can check our dedicated 9 channels 4K AV Receiver reviews list or even look at our Product Reviews Table where you can find the brand and specific product you are looking for.
Also don't lose the chance to subscribe to our Newsletter and gain exclusive privileges.
---
Cheapest Places to Buy :
---
Yamaha RX-A3080 Specifications