BenQ GP500
Reviewed at $1,699.00
Ports & Connectivity
9.0/10
OS, Apps and Features
9.0/10
Pros
Extremely accurate out-of-the-box performance
Solid built-in audio system
Plenty of features and technologies
Android TV
Cons
Mediocre contrast
Brightness could be better
Android TV should be built-in
Missing Netflix app
---
Cheapest Places to Buy :
---
In the projector market the name BenQ is a brand that combines affordability with good performance. And while their models do not aim for the high end market their products surely make an impact on the lower end categories. As such, today in our BenQ GP500 review we will be looking at a new 2023 entry and what differences it has compared to the other BenQ projectors on sale nowadays.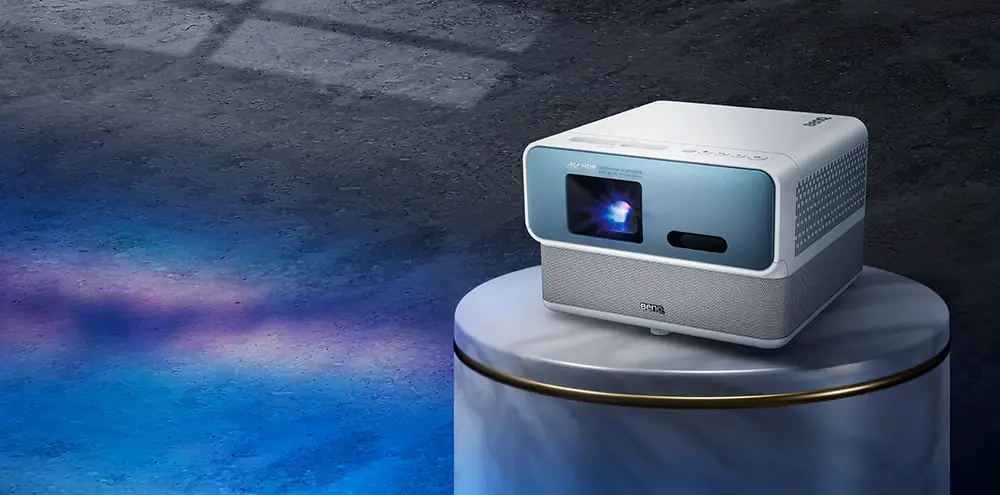 BenQ's Home Cinema projectors lineup include a lot of well established models that are distinguished in two different categories. For bright rooms they have the TK800M and TK850. For dark rooms on the other hand there is the HT5550, HT3550 and HT2150ST. But it seems that they now added a third category called Room to Room. And the GP500 is the first of its kind.
What we have here is a 4K standard throw projector that uses pixel shifting technology to achieve 4K resolution. It uses a 4LED light source, supports HDR and HLG and has a 1,500 ANSI lumens brightness rating. In terms of software there is Android TV support with plenty of online and streaming features.
But why do all that? Well, it looks like that BenQ wanted to create a new projector with all the characteristics of its Home Cinema projectors but make it more mobile friendly and with a better audio system. And its $1,699 price tag surely makes it accessible to a wider market. With its characteristics it can be either a mobile projector or used in a fixed position. Did BenQ managed to cram everything needed to achieve this? Let's find out.
Design
The projector surely comes with a unique design, one that we see for the first time in a BenQ model. And this is due to the inclusion of its unique sound system which we will talk about a bit later down in our article.
Looks & Measurements
The GP500 may feature a new design but surely retained a lot of the elements that are characteristic in many BenQ projectors. The projector looks very much like a HT3550 but in a more fat version. It features a two color combination and curvy corners while its main material is obviously plastic.
Its size was measured at 10.2 x 10.5 x 7.2 inch and with a weight of 11.9 Ib. With these dimensions the GP500 is not the most portable projector out there. Surely there are far smaller for that like the XGIMI Halo. But the inclusion of the built-in audio system gives the GP500 the edge over all other portable systems.
Most of its plastic made chassis comes in white color. On the other hand, in true BenQ fashion, the front face features a blue-ish faceplate breaking the slightly monotonous white look.
The GP500 follows the same asymmetrical design of other BenQ projectors. This means that the lens is placed on the left side of the front face. At the right side, on the other hand, we find the front IR sensor along with a camera used for the auto-focus and keystone.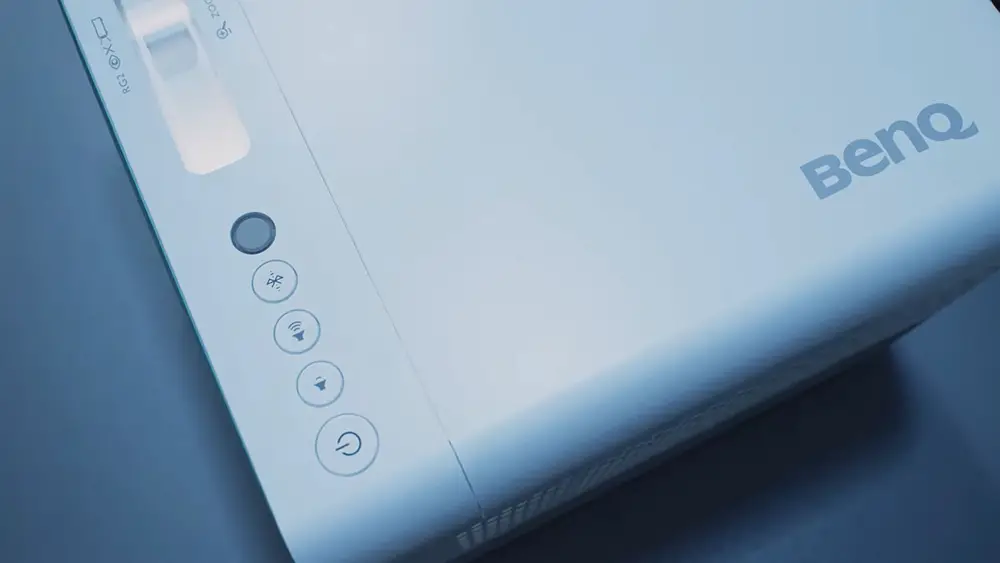 Ventilation
Ventilation seems good enough with big air vents in both sides of the unit. Looking the projector from the front the right air vent is the air outlet with air coming in from the left.
Top Side
At the top we find the zoom ring placed exactly above the lens while to the right there is a keypad with five built-in buttons. These include a power button, volume controls and a Bluetooth button.
There is also an ambient light sensor while the power and Bluetooth buttons come with ring LED indicators around them. These LEDs, depending their color combination, show various functions of the projector.
Another thing we find at the top is the cover that you can remove in order to install the QS01 streaming stick. This enables the Android TV functionality of the projector and is the first thing you should do before power it on.
One thing to keep in mind is that the projector is missing any lens shifting. So this can make initial placement a bit harder, especially if you don't have enough space to move the projector around.
Back Side
The back side houses all the connection ports but we will talk about them in the appropriate section below. There is also a secondary IR sensor at the back for receiving commands from the remote. The projector is using tilt-adjustment feet, with one at the front and two at the back. These can be really handy for balancing the unit correctly on all kinds of surfaces.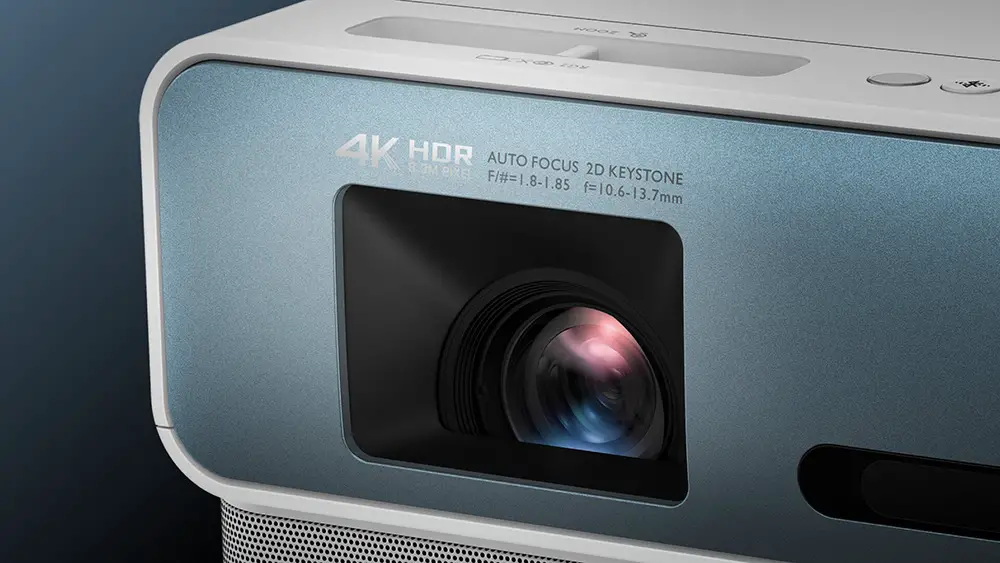 Lens Specs
As for the lens that is being used, the GP500 has a throw ratio of 1.0~1.3. This means that you need around 8.3 feet (2.5m) for a 100″ screen or 12.4 feet (3.76m) for a 150″ screen size.
As we already mentioned above the projector is missing any lens shifting. And if you combine that with the relatively small 1.3x zoom then placing it correctly can be a real challenge especially if your room is not very big.
And this is where BenQ's additional features come into play. The obvious is 2D keystone correction but we advise you to use it only if necessary. Keystone degrades the image quality so use it only as a last resort measure. There is also Corner Fit which essentially is a corner warping feature. This adjusts the four corners of the projected image when these are distorted.
The projector also features an auto-focus function. And this is where the front camera that we mentioned before is used for and the results are really impressive. The process takes merely seconds and results in a perfectly sharp image. No matter how many times we tried it, it never failed to give us perfect results.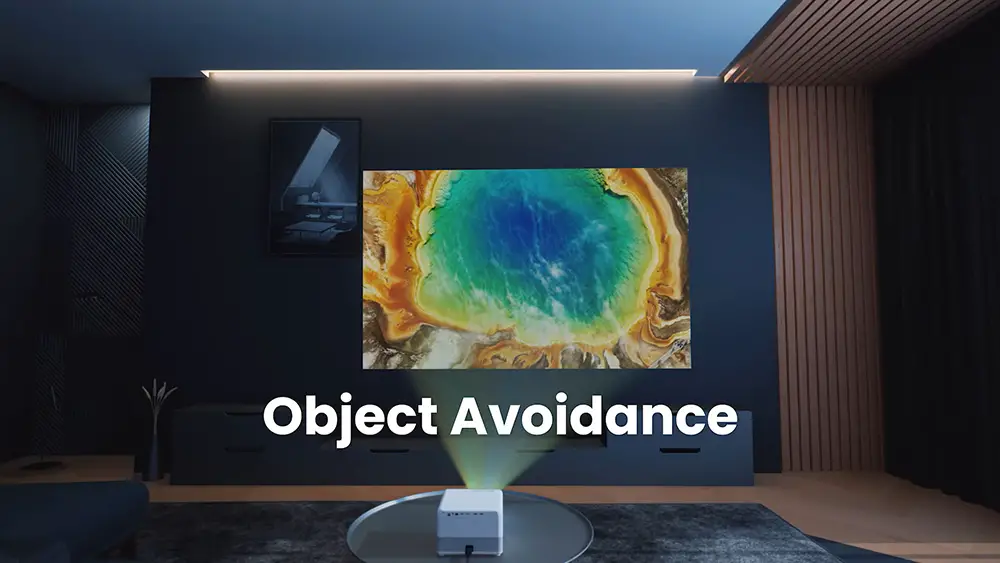 Two more, less usual projector features, are Screen Fit and Object Avoidance.
If the projector is placed off-centered, the image may be distorted. With the Screen Fit function, you can adjust the image to align with 3 borders of the screen to fit the screen properly. Note that Screen Fit function works only when 3 borders of the screen are detected by the focus/keystone camera.
With Object Avoidance, the projector detects if the screen is shaded by any object, and resizes the projected image automatically to avoid the object.
Noise Levels
When it comes to noise the GP500 behaved very similar to what we have observed in other similarly priced pixel shifting projectors. There is some noise emitting from the built-in fan that can be heard if you sit really close to it. But since you most probably will have some distance from it, it will not bother you much.
BenQ rated the projector at 30dB for Typical use and 28dB in Eco mode which are very optimistic numbers. In our case, from a distance of about 3 feet, we measured it at about 37dB in normal mode. In Eco mode this fell slightly to about 35dB.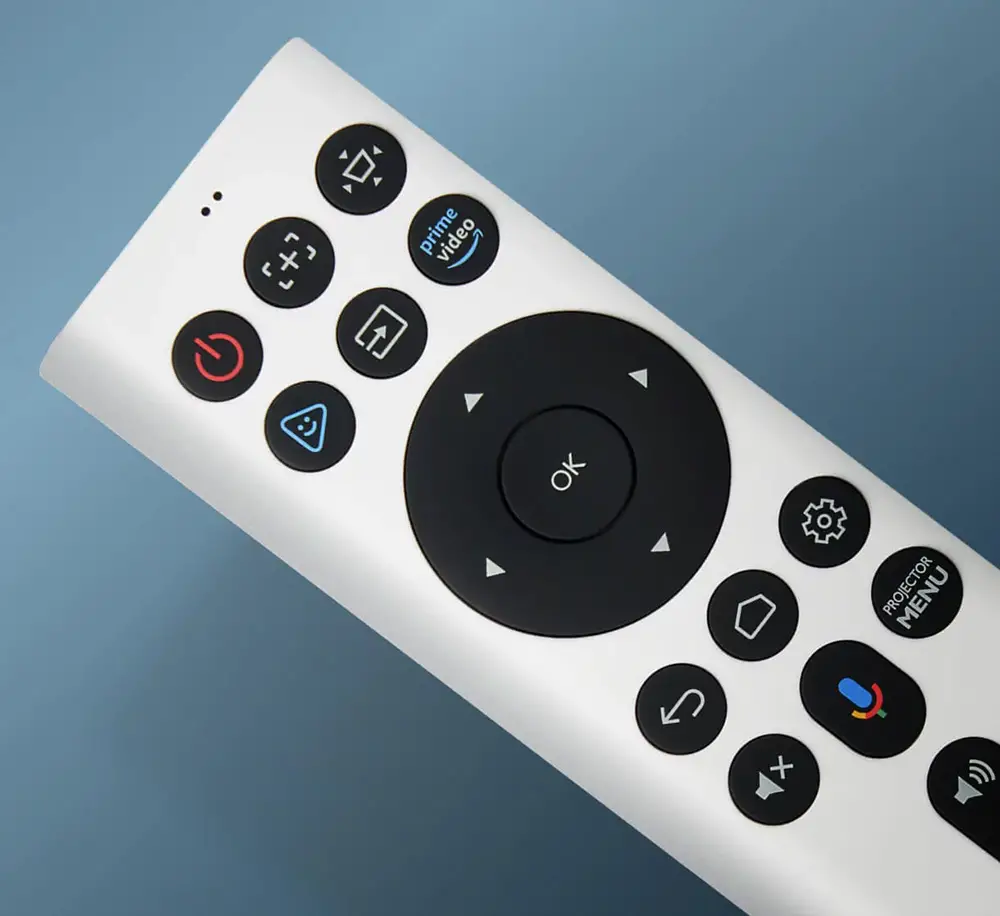 Light Source Hours
The projector uses the same LED light source as many other LED based projectors instead of a traditional lamp. This means that its lamp hours differs from typical lamp based DLP models. As a result in normal operation you can get as many as 20,000 hours of usage while in Eco mode this can extend to even 30,000 hours. 
Remote
At first glance we thought the remote of the GP500 is the same as the one we used in the X3000i. But while design and layout is the same some of its buttons have different functions.
The remote comes in white color and with its rounded sides it does feel more futuristic. BenQ has limited the number of buttons compared to some of their previous models making it feel less cluttered.
The most prominent is the navigation controls in the center with certain functions buttons above and below that. There is also a Google Assistant button in order to use the projector's voice control functionality. Keep in mind that while the remote is IR based for its commands, in order to use the voice control functionality you have to pair it to the projector through Bluetooth.
The remote felt pretty responsive and if there is one thing we would like to have that would be a backlight function.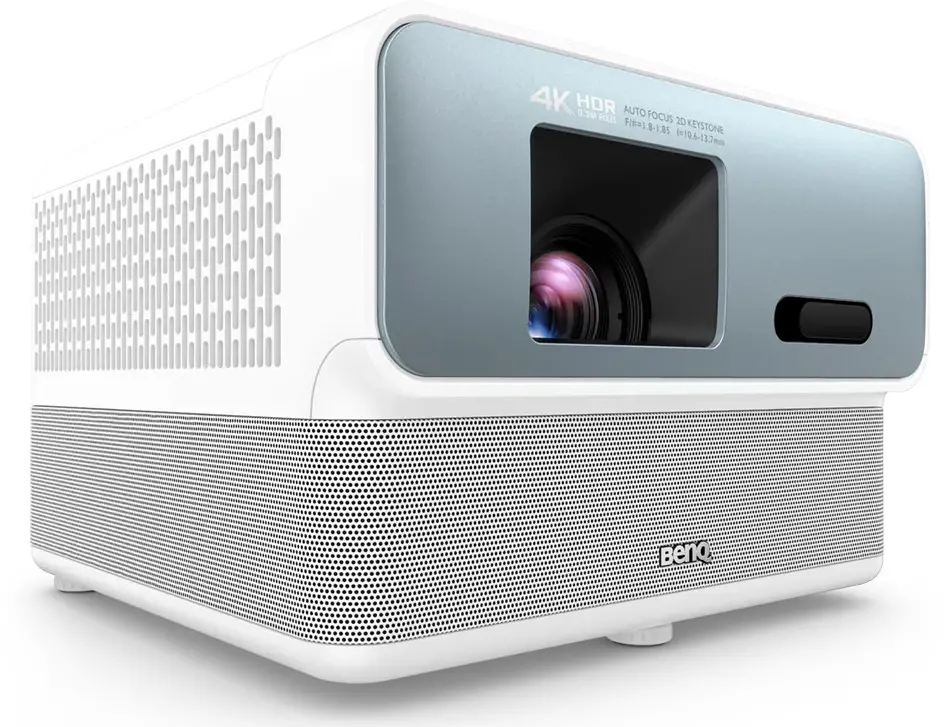 Video Quality
Technology used
The projector is your typical 4K pixel shifting type. And we were expecting as such as its price could not suggest otherwise.
The projector is using a single 0.47″ 4K UHD DMD DLP chip made, as usual, from Texas Instruments. This is responsible for displacing a full HD 1080p image in four different positions at very high speeds. This results in a full 4K image that is very close in clarity and quality to a native 4K image.
For those that don't know what pixel shifting is, it's a technology that was created in order to bring down the cost of 4K projectors. By offering similar quality to native 4K units but at much lower price levels immediately show the appeal of these units.
These pixel shifting projectors belong in two different categories depending the type of pixel shifting technology used. There are projectors that shift the image only in two positions and these use larger chips and are more expensive. On the other hand those that use the 1920 x 1080 x 4 technology are cheaper but with similar quality.
If you are considering a 4K projector then keep this in mind. In terms of image clarity a pixel shifting model is as good as a native one. It is almost impossible to tell the difference between the two.
For this specific review we tried various content in 4K resolution, as we always do. The projector was every bit as good as any 4K pixel shifting unit. High resolution, crystal clear images and no loss of image quality were some of its characteristics.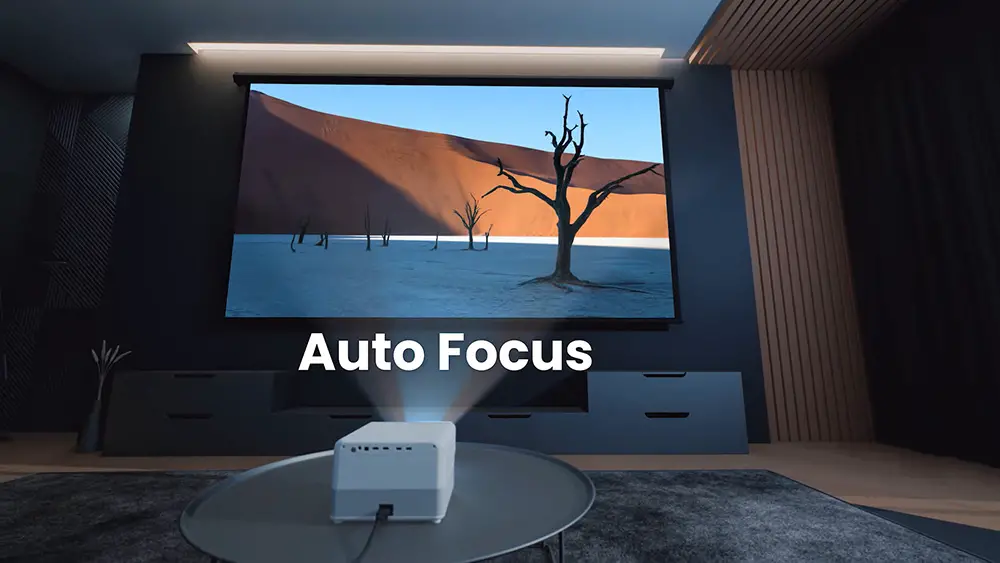 4K UHD / HDR Content
For this review we tried out Battleship and Prometheus, both of them in 4K UHD resolution.
First of all, in terms of clarity and sharpness, the GP500 got almost perfect scores. And sitting at normal viewing distances you will not understand the difference from a native 4K projector. It's that good.
Resolution & Clarity
Even the tinniest of details were present with the screen being free of any blur or smear. Skin imperfections, like pores or wounds, were very distinct and with the highest resolution possible.
Color Accuracy
When it came to colors representation and accuracy the projector was really good. Most colors indicated a DeltaE error under the acceptable limit of three without the need of any calibration. This means that even if you are not familiar with complex calibrations, the available modes will offer you a very respectable and accurate image overall.
Black Levels
One thing that you should expect from such a low price projector is elevated black levels. DLP projectors of this price range more or less perform the same with very small deviations. So it is not surprising to see the GP500 perform like this.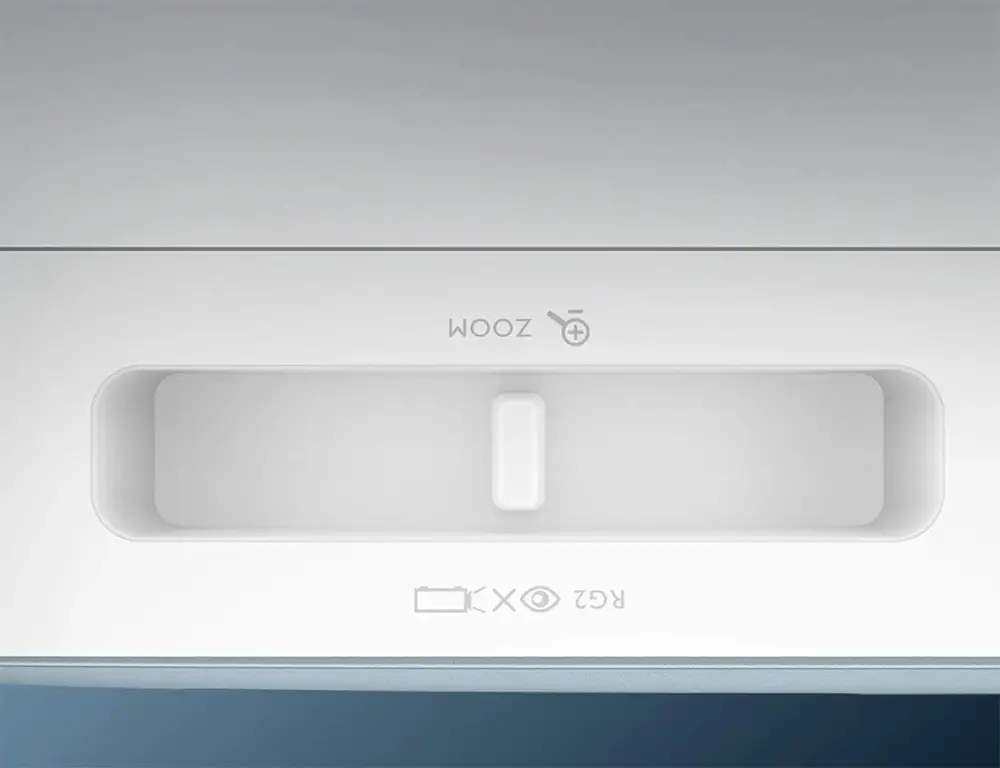 In terms of contrast ratio BenQ is rating the GP500 at 100,000:1 (FOFO). But honestly don't look at these numbers too much. Each manufacturer uses different ways of measuring their models and it doesn't mean a lot in a real world situations.
And this problem is more apparent with darker scenes rather than fully bright ones. Crushing shadow detail is a solution in pushing the projector to display darker blacks. But you should not solve a problem by creating another one. But this is the reality of such low priced projectors. So in the end you just have to pick your poison.
HDR features
When you are watching HDR content the projector will switch to the appropriate HDR display mode depending the flag it will detect.
As for HDR support the GP500 supports the usual. As such we find HDR10 which is the basis for 4K UHD playback along with HLG which is used mostly for live broadcasting.
Full HD / SDR / 3D Content
Next, it was time to try some 1080p material and as we always do we used our Blu-ray copy of Oblivion for this test. 4K content may be the ideal for this projector but it can do great with lower resolution content also. And Oblivion is our definite content for testing 1080p capabilities in a projector.
What we saw was every bit as good as you should expect from such a unit. Resolution and fidelity were as good as the format allowed and colors were really accurate and spot on. You can make further improvements to the image but we were really surprised how accurate the projector is without any further fiddling.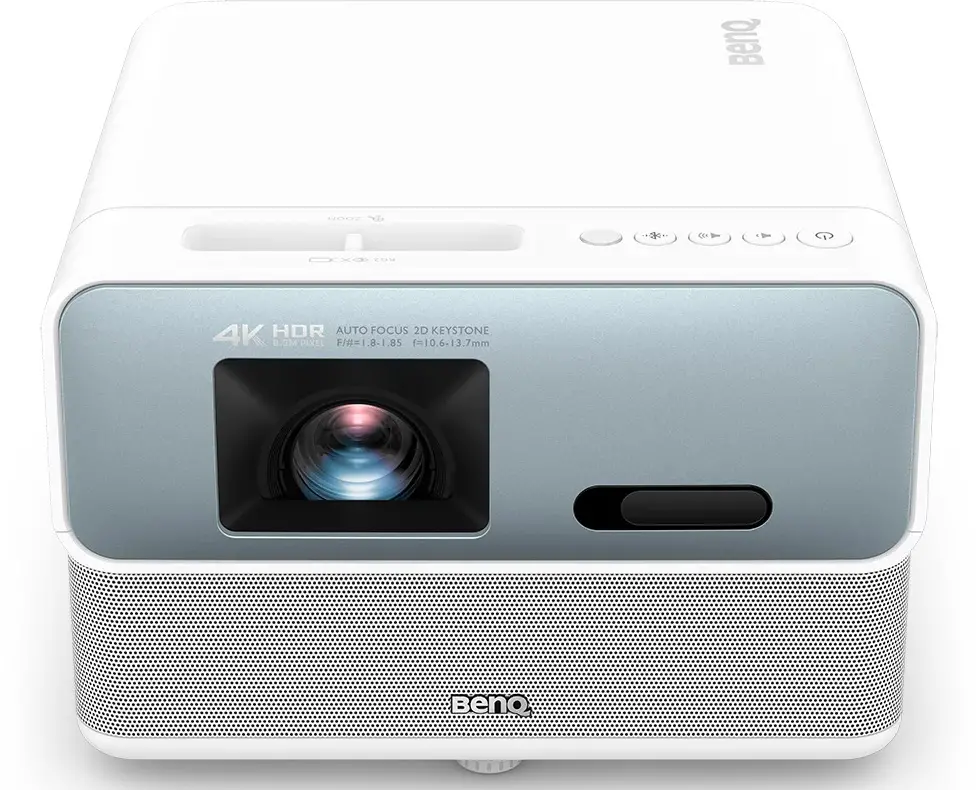 BenQ was always good with color management settings and the GP500 is no different. Tools like RGB balance, gain and offset along with its Color Management System (CMS) are available for deeper calibration. In this last one you will find six sets (RGBCMY) white balance of colors that can be adjusted for Hue, Saturation and Gain.
Nothing really to complain about here. Full HD content looks great and as good as the medium allows. The excellent out of the box performance of the GP500 makes things even easier for the user. And this is a major strength this one has.
3D
The projector market is the last stronghold of 3D and many projectors still support this format. The GP500 is capable of recognizing a 3D signal and will switch to its 3D mode automatically.
Keep in mind that when viewing 3D content, brightness always takes a hit due to the nature of the image. But even with the projector's relatively low brightness rating the 3D images were pleasantly bright.
The projector uses the usual DLP-Link glasses which paired to the unit we had without much trouble.
During testing the overall experience was very pleasant. We didn't detect any major crosstalk and with its satisfactory brightness output the 3D content had nice depth and good fidelity.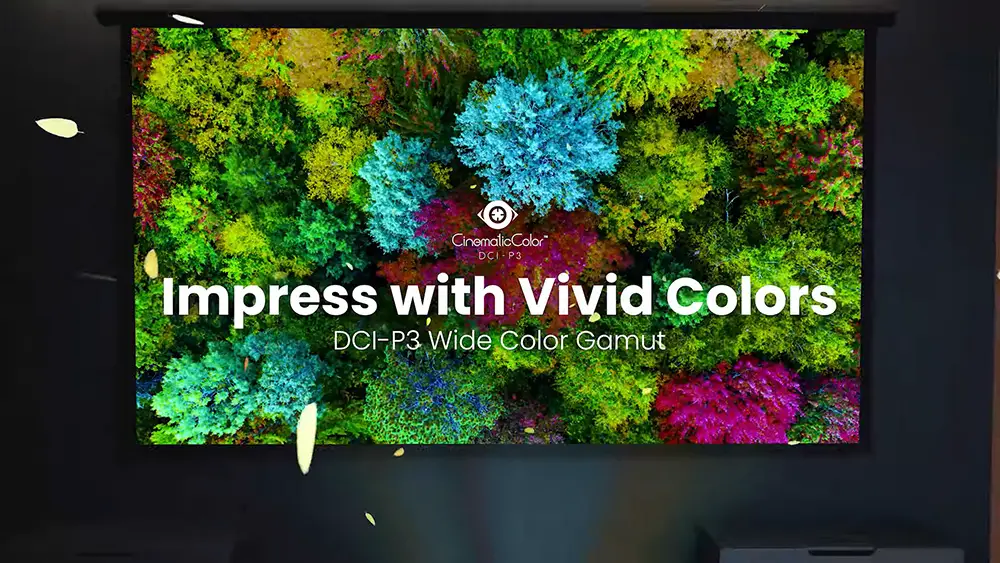 Color Coverage
The projector comes with a 4LED light source. BenQ claims that with this 4LED light system along with its CinematicColor technology the unit can cover 90% of the DCI-P3 and 97% of the Rec.709 color space.
The unit comes with a Wide Color Gamut setting which basically enables the color filter of the projector. This filter is what usually gives the projector such a high color coverage so we were curious to see if this was the case in the GP500 also.
We first measured colors with the WCG feature turned off. Our numbers showed us 98% color coverage in the REC.709 and 86% in the DCI-P3. These number were extremely close to BenQ's specs.
Now by turning the WCG setting the coverage in the DCI-P3 climbed to 94% which is amazing for the category and price of this projector.
One thing we need to note here is that usually when a projector uses a color filter, brightness takes a hit. What was impressive with the GP500 was the fact that by enabling WCG, brightness took only a small hit. So in case you were wondering if you have to trade one for the other, don't. The gains are far greater than the losses.
Before we move on we should not forget to mention BenQ's Auto Color Calibration technology. What this does is to prevent the inevitable decay of the LEDs by adjusting the LEDs accordingly. This ensures a consistency in color throughout the lifespan of the projector.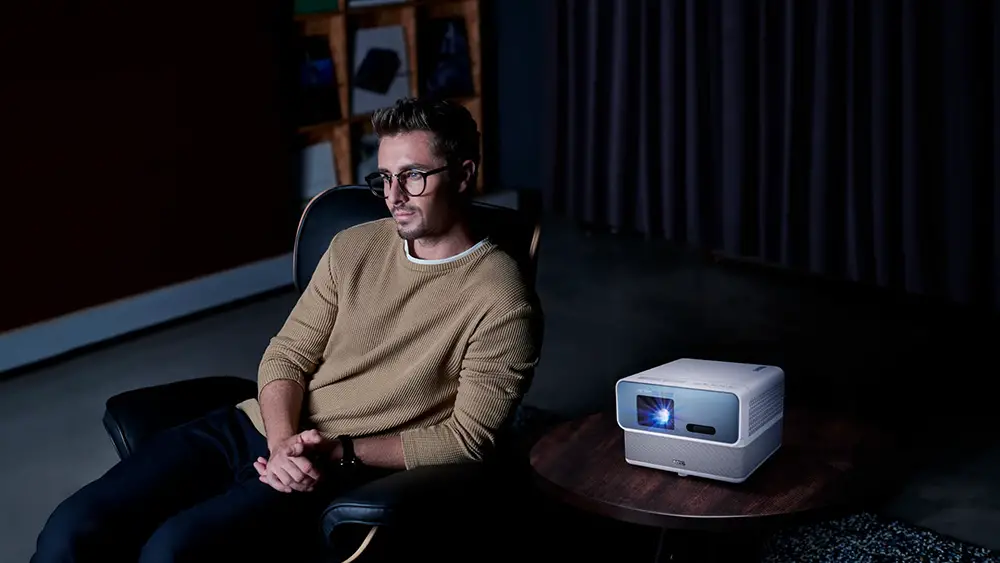 Our Suggestions
Now as for the color mode of preference that would be, hands down, the Cinema mode. If you combine that with Normal Color temperature you will get extremely accurate colors without any further calibration.
Bright mode had the usual green tint to it but it was not to such extremes that cannot be used in a very bright room. And the ample ambient light will likely hide some of these color imperfections.
As we already mentioned above, the Cinema mode can still be tweaked for the better but even without any adjustments the DeltaE color points were extremely low.
Rainbow Effect
Obviously, with this being a projector review, we need to mention about the rainbow effect.
The projector may not use a color wheel, which usually is the cause of the rainbow effect. But due to the way the colors appear in the imaging chip in a specific sequence the rainbow effect may become noticeable.
During testing we didn't notice this at all but it very much depends on each person. If you know you can see this then we strongly suggest you try out the projector first before making a decision. Or at least buy from a retailer that accept returns, just to be on the safe side.
Brightness / Picture Settings
As for brightness the BenQ GP500 is rated at 1,500 ANSI lumens, which is a bit low in general. Keep in mind that there are many factors that can affect brightness on a projector, Like different light source hours for example. So the numbers we provide are only for giving you a general idea of the projector's capabilities and yours may differ greatly.
Picture Modes
When watching SDR content the available modes include Bright, Cinema, Game, Living Room, Sports and a User defined. There is also a 3D mode for when 3D content is detected. And lastly we have HDR10 and HLG for HDR signals.
We took all measurements by using the Normal light source mode as Eco and SmartEco settings tend to give lower readings.
Naturally the Bright mode came at the top with 1,522 lumens which is exactly the rating BenQ gives. Game and Living Room modes came second, very close to each other, at 1,161 and 1,155 lumens respectively. Last came the Cinema and Sports modes, again very close to each other, at 1,045 and 1,034 lumens each. As for the HDR10 mode, this measured 1,011 lumens with the appropriate content.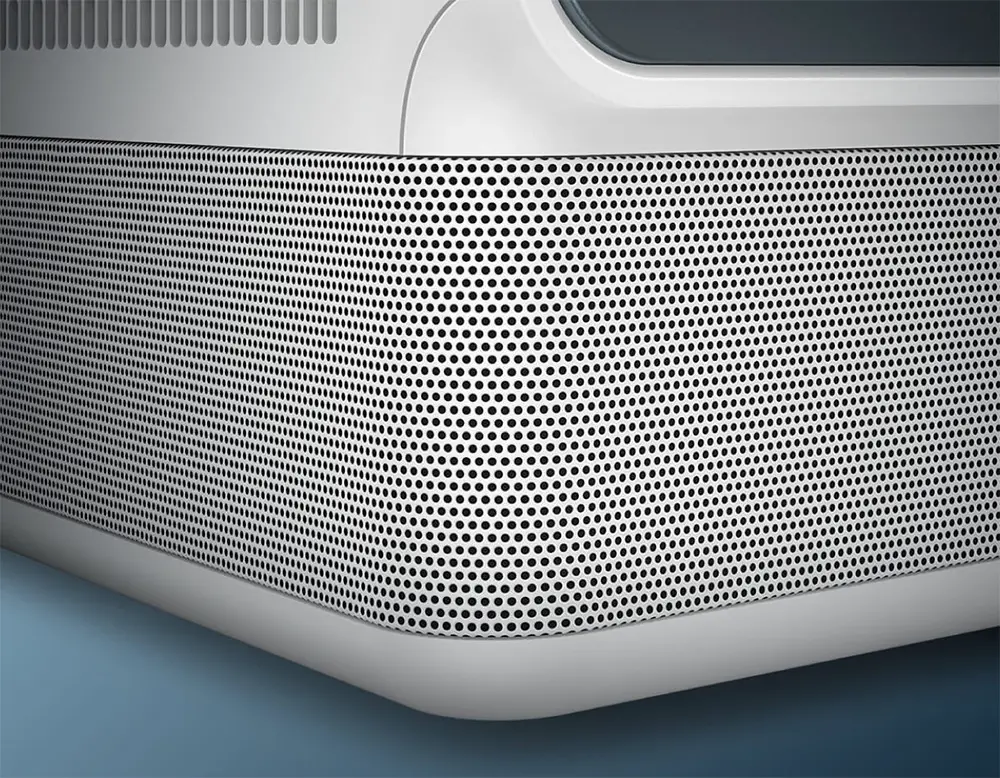 Our Suggestions
As we mentioned above the Cinema mode should be the one to use for best out-of-the-box performance. Yes, its brightness output may be lower than the rest but honestly we would trade some of this brightness for the accuracy you get with colors.
For HDR content the HDR10 mode engages automatically so there is little you can do about that. But here you have the Wide Color Gamut (WCG) feature that trades better color coverage for slightly less brightness. And in our opinion the tradeoff is really worth it.
Black Levels / Contrast
Black levels performance of the GP500 was not so good. And to be honest this is something we somewhat expected, although we hoped otherwise. Obviously when you have a sub-$2,000 4K projector there are certain limitations you have to accept. And this is an area that all similarly priced projectors have problems with.
The unit's elevated black levels are more apparent if you are using it in a low lit or completely dark environment. With some ambient light instead of a completely dark room things surely improve a lot. But the problem is there no matter what and there is not much you can do about it.
Obviously the problem is more evident with certain content like when displaying space scenes where the grey-ish blacks are very noticeable and can be a bit distracting. On the other hand with colorful and bright lit scenes you are not going to pay so much attention to this.
You can push blacks to darker shades but this will result in crushing shadow detail. So you have the ability to choose what you want. Lifted blacks or crushed shadow detail. The best scenario would be neither but this is what you get for this price tag.
If you really want better blacks you will have to look higher in price. But then you shouldn't be looking at such an all-around projector but for a more dedicated home theater one.
Input Lag
The GP500 is not a gaming projector so its input lag numbers surely are higher than other gaming specific models. And this is obvious from the numbers BenQ provide for this model.
The standard resolutions we use for our measurements are three. 1080p@60Hz, 4K@60Hz and 1080p@120Hz. Keep in mind that the projector cannot do 4K@120Hz because it lacks the hardware to do so. For testing we used a PS5 while in the projector we selected the Game and Fast modes.
The numbers we got are the following. In 1080p@60Hz and 4K@60Hz signals we measured 26ms. On the other hand in 1080p@120Hz this number fell to 15ms.
Obviously these numbers are far higher than the sub-10ms numbers some gaming units can achieve. But even as such the GP500 showcased some solid numbers. Even 26ms is not bad at all and for offline gaming you will have no problem whatsoever. Only keep in mind to have Game and Fast modes enabled. Otherwise input lag will spike to much higher levels.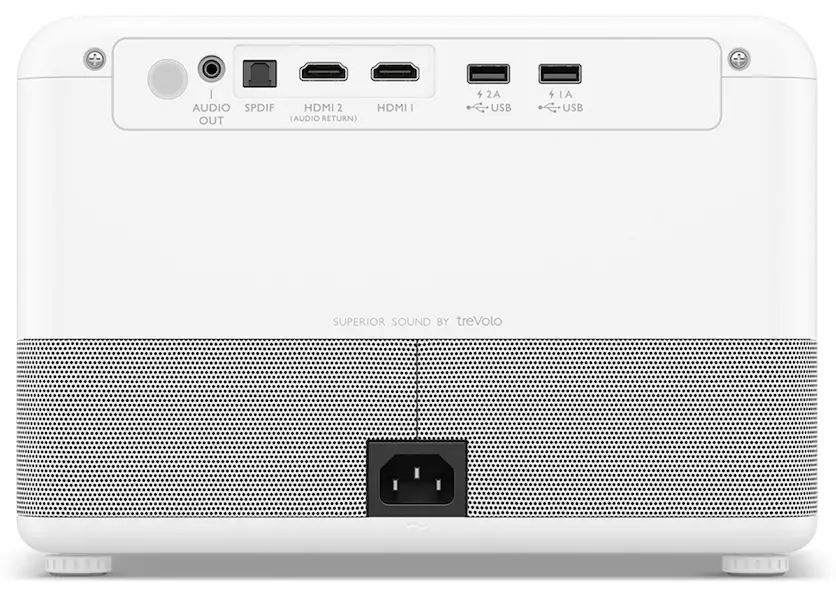 Gaming Testing
Before moving on we did play Call of Duty: Vanguard on our PS5 to get a real world feel of its response times. For this session we tried both 4K@60Hz and 1080p@120Hz resolutions. And although you could tell there is slight lag at 4K@60Hz it was not that bad. It takes some time to get used to it but it didn't really bother us. With 1080p@120Hz things were even better with much more instant responses on screen.
Overall not bad performance from a projector that is not a gaming specific one.
Motion Performance
The projector comes with BenQ's CinemaMaster suite which includes various image processing technologies. One of them is Motion Enhancer 4K which is basically the projector's motion interpolation feature.
From the test content we did try out everything rendered nicely and as you would expect from such a unit. There was some judder visible in specific scenes but it was within acceptable levels and never got very distracting.
Solid performance here overall. Obviously having motion interpolation adds an extra feature to play with in case you find motion somewhat lacking. But honestly, having tried content with and without this feature we certainly prefer to keep it off.
Basically its performance here was really close to some other BenQ projectors we had tested recently, like the X3000i. Very good details and crisp images that lost some detail only with very fast camera movements. In that case frame interpolation may help slightly without adding too much artifacts.
Ports & Connectivity
All the ports of the GP500 are located at the back side of the unit. Here we find a 3.5mm analog output jack and a digital optical audio output. There are also two HDMI ports and two USB ports. There is a third HDMI also which can be found under the top cover. But this is reserved for the Android dongle and you cannot really use it for other purposes.
The USB 2.0 ports are both the Type-A variant and have different power ratings. The one on the left provide 2A while the one on the right 1A. Both ports can also accept external storage as they support multiple files to playback.
HDMI
Both HDMI ports are HDMI 2.0b/HDCP2.2 which means they can support up to 4K@60Hz signals or 1080p@120Hz. One of the HDMI ports also supports ARC which means you can pass audio to an external audio device if needed. Unfortunately no eARC which means that only Dolby Digital up to 5.1 channels are supported.
QS01 Media Streaming Dongle
With the projector you will find BenQ's QS01 HDMI Media Streaming dongle. This is the same dongle we saw in some of our other BenQ reviews. We don't really know why BenQ decided to add Android capabilities separately in this dongle. But you actually have to unscrew the top cover and install in its its special inset where an extra HDMI and a micro USB are located.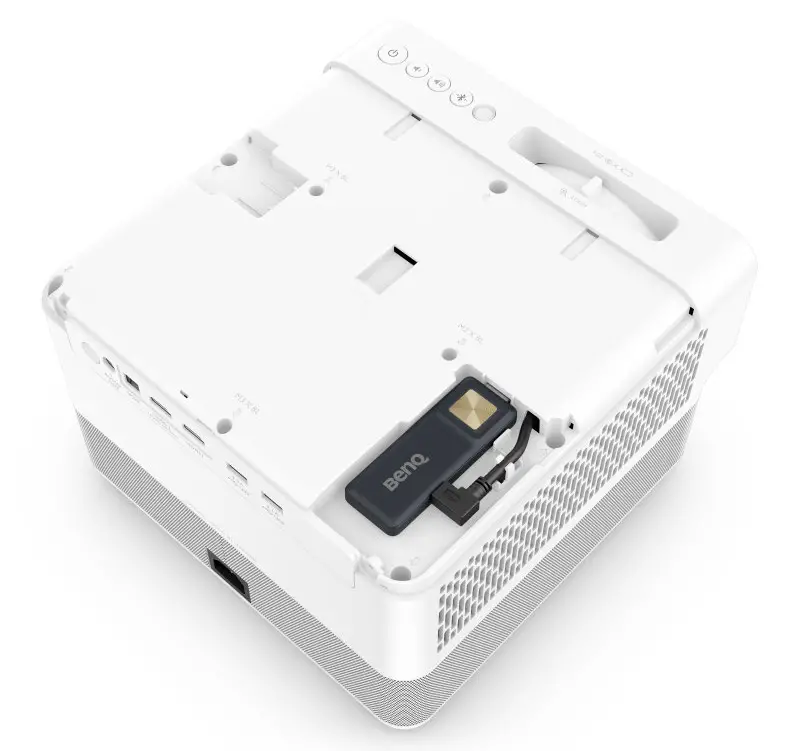 This dongle will enable Android TV in the projector. It may not be a very complex process but it's another step needed during setup. And BenQ is one of the few brands that does that. All other projectors we have tested have smart capabilities built-in.
Notable Omissions
As you obviously guessed there are no HDMI 2.1 ports. We mentioned above that this is not a gaming projector so you shouldn't expect this anyway. Another port that is missing is a 12 volts trigger that is so common in projectors. We do get that the GP500 is meant to be used in a more mobile way. But this is a port that can be always handy and should be a standard.
Wireless Capabilities
For its wireless connectivity the projector comes with built-in WiFi that supports 802.11 a/b/g/n/ac (2.4G/5G) and Bluetooth 4.2.
OS, Apps and Features
Android TV
The GP500 is using the same QS01 Certified Android TV Dongle that we saw in our X3000i review. So when it comes to smart functionality these two appear to be the same. This dongle give the projector access to Android TV 10.0 which is currently the last Android TV available.
If you have used the Android TV user interface in the past then you will feel right at home as there are no major differences here. It provides access to different apps and services that can be accessed online through its appropriate menu.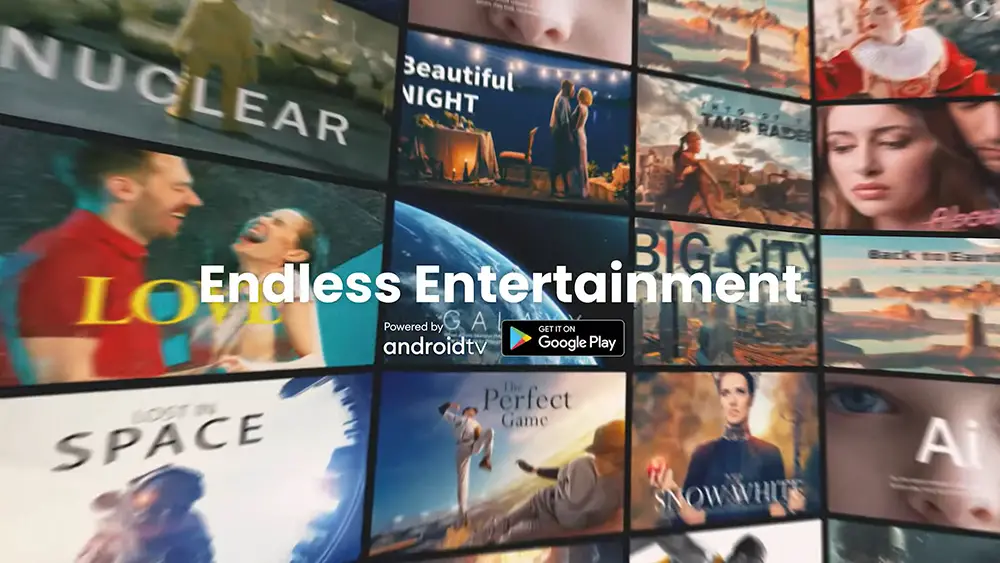 Now, as is the case with these Android TV projectors you actually have two menus. The one can be accessed by pressing the Projector Menu on the remote. The appearing menu is the usual you see in any projector and allows you to change various image settings. These include color management, image adjustments and picture modes among others.
The second UI is actually the Android TV UI and this will appear by pressing the home button on the remote. The Android TV interface gives you access to all of the projector's smart features and streaming services.
Navigation through the Android menus was smooth enough. Surely it can't compete with some smart TVs of today but in general we had no trouble with it. Changing apps and loading was relatively fast with little waiting in between.
Streaming Services
As for streaming apps availability you get everything you would expect from a device that has Android TV. With one major omission.
Big names like Youtube, Google Play Movies, Amazon Prime Video, Hulu and many more are all present. There are also many music apps available like Spotify and Tidal.
Unfortunately the remote comes with only two dedicated buttons for FamiLand and Amazon Prime. And while the second is a standard, for the first one we are scratching our heads a little bit.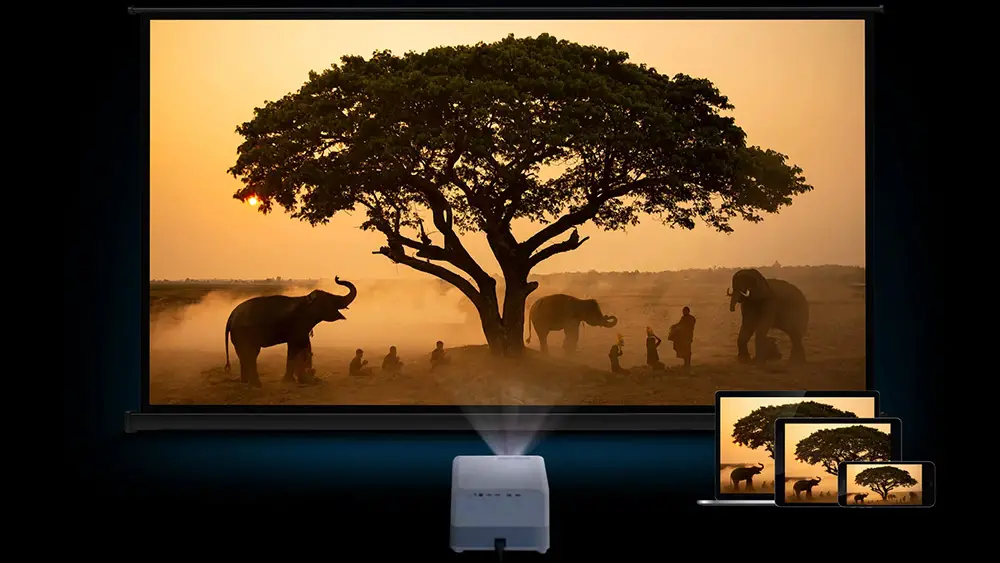 Unfortunately it seems that BenQ and Netflix are still miles apart as there is no native support. We really do hope BenQ to finally solve this as it is a huge omission for such a smart projector.
The QS01 Certified Android TV Dongle comes with Chromecast support. This means you can stream content from any Chromecast enabled device to the projector. And here is the solution, a temporary at least, to the missing Netflix app. You can cast Netflix from a PC using the Chrome browser to the projector itself.
BenQ provides detailed instructions on how to do this but to be honest this feels like a half baked solution and not a real one. Streaming this way has its fair share of problems like audio sync problems and video streaming quality.
We had tried this solution in the past and we were never able to get a smooth enough experience. Either the quality of the stream was bad or the audio had major issues. So this solution, at least for us, is not a viable one.
Internal Media Player
As we mentioned above the USB ports can be used to connect external storage to playback content. The internal media player of the projector is a decent one with good file support. It may not be the most extensive list we have seen but most major files are there.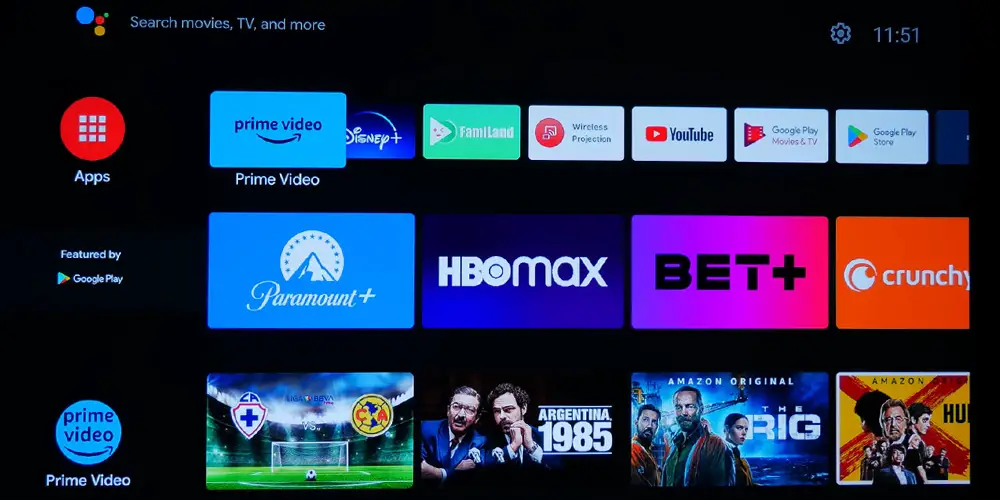 Video file support include AVI, MOV, MKV, MPG, WMV, VOB and FLV files. For music the projector offers only basic support for MP3, M4A and WAV files. Lastly it can show photos in JPG/JPEG, BMP and PNG formats.
We tried a few video files that we keep for such situations and the player did play most of them. Obviously this will not replace your dedicated media player but for basic usage it is really good. Some heavy bitrate files or some that use strange codecs failed to initialize, but we expected as such.
Voice Control
Voice control is also available with Google Assistant which can be activated from the dedicated button in the remote. Unfortunately there is no Amazon Alexa available.
Built-in Audio System
The GP500 features a built-in audio system that is very different from most other similar systems we have seen. Most projectors go for a simple mono or dual speakers setup. The GP500, on the other hand, uses four drivers for 4-directional sound output.
The drivers are placed in a 360 degree angle and are rated at 5 watts each. This unique array is working with treVolo's DSP chip that uses psychoacoustic tuning to create 3D audio effects.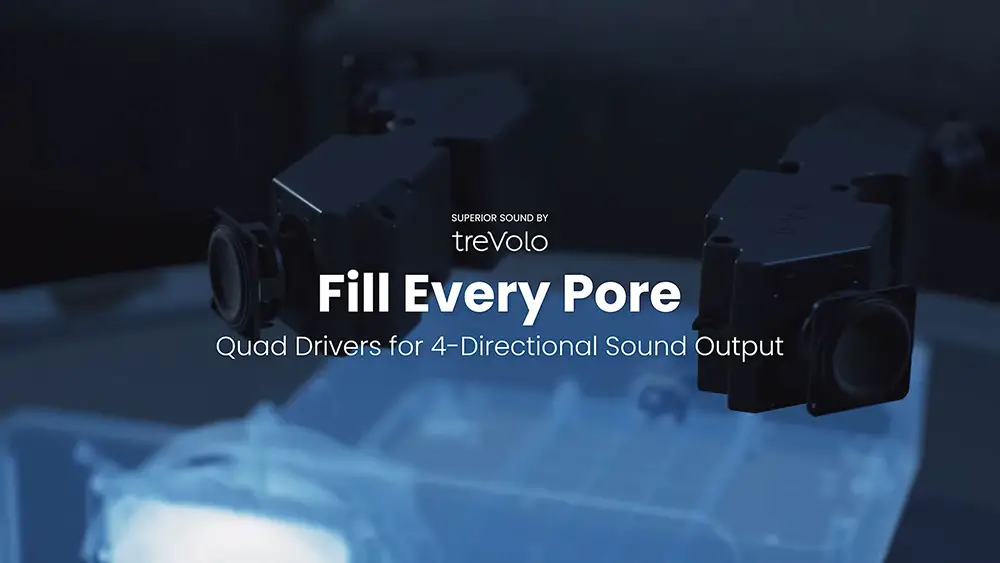 In terms of settings there are 5 different sound modes to choose from. The 5th, user mode, gives you access to a five band EQ setting for deeper calibration.
There is also individual channel adjustment for less ideal placements. There are three pre-defined setups to choose from depending the position of the projector. But if these do not meet your requirements BenQ went a step further. The user option allows you to define each channel by yourself if this is necessary.
The audio system can also work as an individual Bluetooth speaker. This way you can stream music to the projector from a mobile device of any kind. All you need is a Bluetooth connection and you are ready to go.
Audio Quality Testing
It is not everyday you see a projector with an audio system like this one. So obviously we were curious to try it out. To be honest the system can get pretty loud. With a max volume of 50 we never went above 20. At 15 it got pretty loud which shows how much powerful output you can get.
Obviously in terms of audio quality do not expect to get any kind of high fidelity sound. But for a projector audio system the results were pretty impressive. We could sense some short of three dimensional, directional sound. But it was not as distinct or precise as a true surround system is. So for the best experience a soundbar or a full surround system are still far better.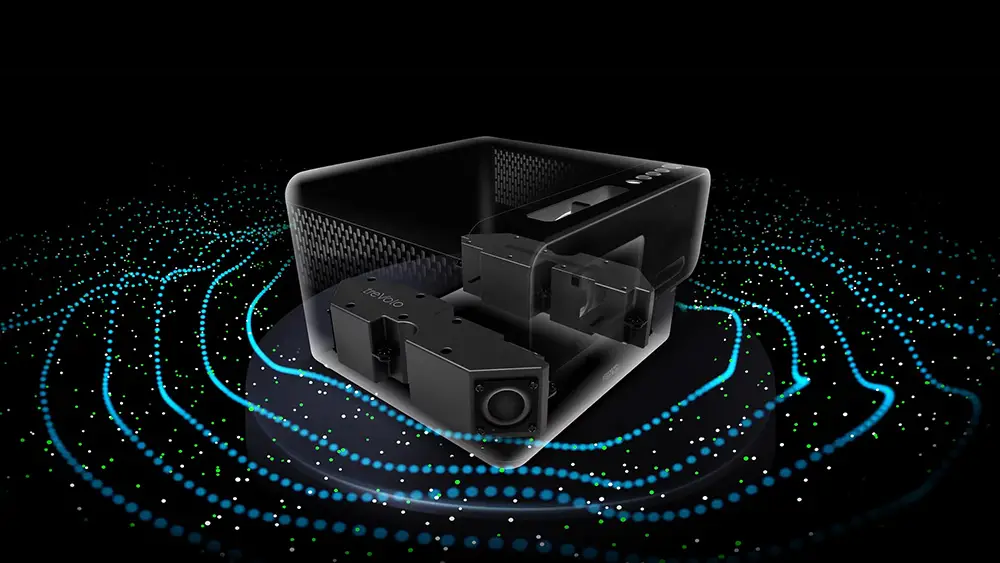 Closing Remarks
The Android TV experience is similar in the GP500 as most other BenQ releases. It provides the standard smart functions you would expect which should be standard in most projectors nowadays.
But the missing Netflix app is one problem that BenQ has to get serious about. We were hoping this to be a temporary problem but it plagues a huge part of their lineup. And surely this turns a few customers away from their products.
Final Thoughts
BenQ did a lot of things right with the GP500. Usually in this price range you cannot have everything so each projector has specific strengths and weaknesses. The GP500 is one of these rare cases where a projector offers a lot of value and performance for an extremely low cost.
What we have here is a projector that can render extremely sharp 4K content, its out of the box performance is almost perfect, comes with a built-in audio system which is unique and a step above everything else in this category, offers a lot of image and color processing technologies while its fitting image features are rare to see in such a unit. Add to the above its 3D capabilities and Android TV integration and you get the idea why this projector is the perfect value for money choice.
As for the areas where it slightly disappointed us then definitely that would be contrast and black levels. But most projectors in this price range perform the same so we cannot complain much about it. Brightness could also be higher as 1,500 lumens feel slightly low. And lastly the missing Netflix app will haunt BenQ once more.
We reached the end of our review and we can say with certainty that the BenQ GP500 managed to include everything an all-around projector should have. And it did this with great success. With a price of just $1,699 this is a definite buy in the sub-$2,000 category, no questions asked.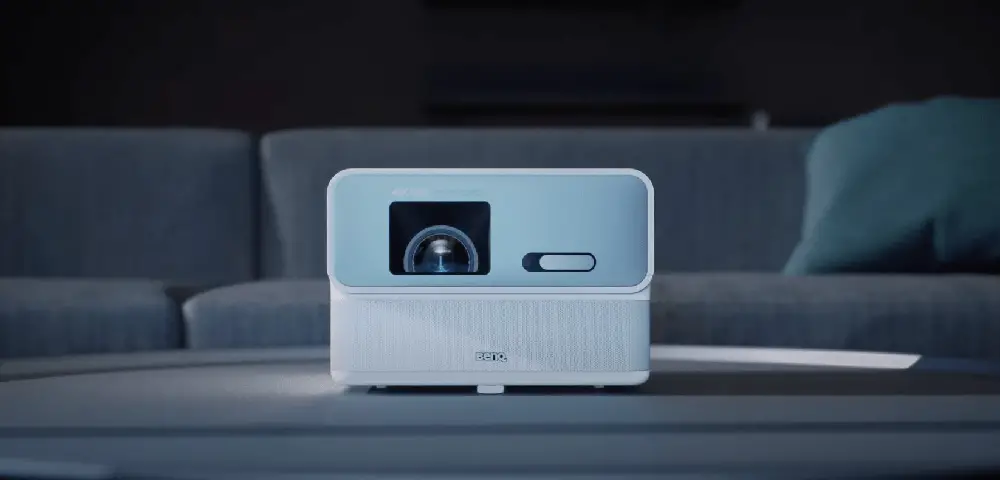 You can find more 4K projector reviews in our dedicated section HERE. Also don't lose the chance to subscribe to our Newsletter and gain exclusive privileges.
---
Cheapest Places to Buy :
---
BenQ GP500 Specifications