Sony UBP-X1100ES
Video / Audio Quality
9.3/10
OS, Apps and Features
9.2/10
Pros
Excellent image and audio quality
Great build quality
DVD-Audio and SACD support
Extensive media support
Cons
Dolby Vision needs manual switching
No HDR10+
Streaming services are rather limited
Doesn't look like a premium UHD player
---
Cheapest Places to Buy :
---
Sony has been in the UHD players segment for some time now having released some very stellar models in the likes of the X800 and X1000ES but if there was one thing missing from their otherwise stellar releases was support for Dolby Vision.
With the arrival of the more budget friendly X700 Sony entered the Dolby Vision frenzy but they naturally couldn't leave things like this by having their cheapest model support this advanced HDR while their more expensive units didn't so Sony went ahead and updated their whole series including the X800M2 as well as their more premium offering that we will be checking here today in our Sony UBP-X1100ES review.
Many will think that the X1100ES would have more similarities to Sony's previous premium player, the X1000ES, but it is easier to compare it to the most recently released X800M2 which we had reviewed a few months ago. In fact we could say that the X1100ES is a X800M2 on steroids with a few added features making it an ideal option for the custom install market.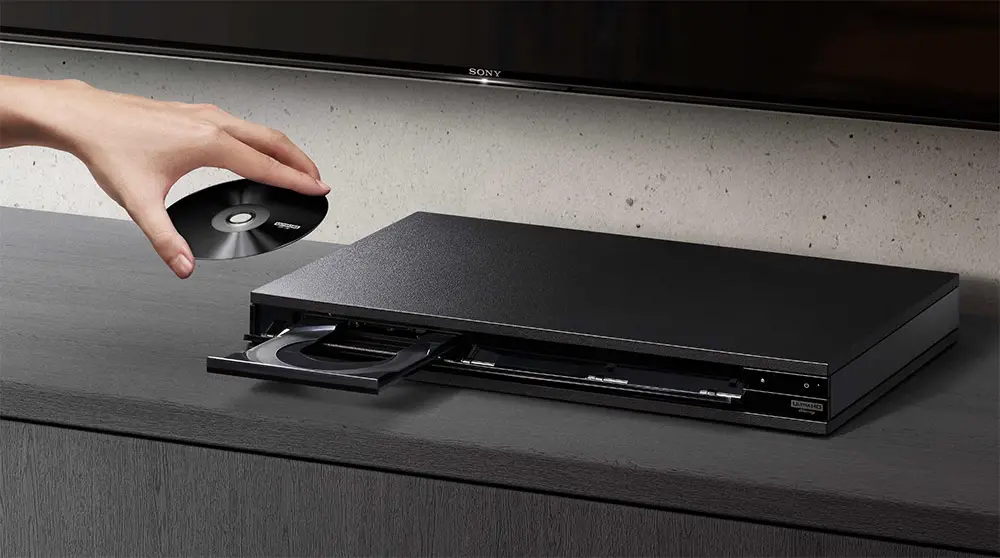 Featuring a sturdy construction, support for almost every disc imaginable including SA-CD and DVD-Audio, great file playback and High Resolution Audio support along with some of Sony's advanced tech like DSEE HX and Bravia Mode and the inclusion of Bluetooth streaming with LDAC technology the X1100ES has a lot going for it.
But in a market that there are already a few strong contenders from Panasonic as well as Pioneer does Sony manages to stay in the game with their latest release? Let's find out…
Design
As far as the outer shell's design not much have changed from it's predecessor, the X1000ES, and to be completely honest with you the X1100ES doesn't exactly cut it for a top premium UHD player when you look at it from the outside. Most of Sony's players come with similar lines, with the exception being the X700, which means that we get a fairly simple orthogonal box that uses the same frame-and-beam chassis construction that Sony had used before along with a honeycomb top plate in order to minimize the disc drive vibrations.
For this reason the player also uses special insulator feet giving it even more stability. In a similar fashion as the X800M2 and X1000ES the combination of a matte black top and bottom with a smooth glossy finish sandwiched in the middle give the player it's unique look. The main material used is obviously plastic and the rough surface it has helps to avoid fingerprints and dirt to show in comparison to some other players we had seen in the past. The X1100ES measures 17" x 2" 1/4″ x 10 1/2" (430 x 54 x 265 mm) and weights 8 lb 3/5 oz (3.9 kg) making it only slightly bigger and heavier than the X800M2 showing how similar these two players are when it comes to their hardware.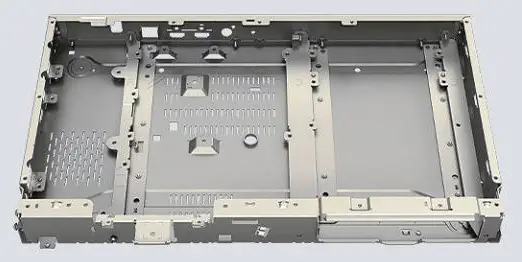 Almost the entire front middle gloss section, with the exception of the far right side, is a kind of flip door that opens when the disc tray comes out. When closed you just see an entire smooth surface with the Sony logo on the far left and a couple of buttons to the right. The only available ones are an eject button that sits right next to the power button while under these we get the usual pull away panel that hides the front USB port that can be used for streaming content from an external storage device.
What is different here is that the X1100ES comes with an additional front display that shows the time as well as different actions of the player. This display is sitting exactly in the middle under the flip door and you can see it even when the disc tray is closed. This may not be an Earth shuttering addition but it is definitely a welcome one.
Similarly to what we had seen in the X800M2 the disc loading was very fast while noise never reached bothering levels and you could hear the disc spinning only in it's maximum speed. It seems that the general construction of the unit along with the improvements Sony did to the chassis and the drive have helped keep the vibrations and resonanse to very low levels.
If there is one area that Sony seems to drop the ball on a constant basis in their electronics is the type of remotes they use that look in general cheap and uninspiring. We had seen recently a change in that with some of their TVs and we were hoping to see something similar here but alas we were disappointed to find the exact same remote we had seen in the X800M2.

The remote is entirely plastic with rubber buttons although their size is satisfactory for easy pressing. The buttons are grouped according to their function and in general it's an easy to use remote. It's just that it doesn't feel like a remote that is supposed to belong in the premium category. And if you add the fact that there is no backlight that could help using it in the dark makes matters even worse.
The X1100ES continues the trend that the previous Sony players had started. The general idea is that true quality is hidden under the hood while keeping looks simple. This unit certainly doesn't look like a player that is supposed to belong to the premium category and although we had no problem with the design when you are going to fork out the amount of money asked you should expect something with more finesse. Also the remote is the same cheap model we had used before that only adds insult to injury. When it comes to it's internals here Sony has done a really great job in all aspects of the unit in order to give it the necessary tools that are needed for it to perform admirably.
Video / Audio Quality
When it comes to the HDR capabilities of the player the X1100ES features exactly the same support set we saw in our previously tested X800M2. As such we find the basic HDR10 that is required for UHD playback, HLG that is an HDR protocol used mostly for broadcasting as well as Dolby Vision that is a more advanced HDR protocol that uses dynamic metadata in order to provide an even better picture than the basic protocol that is HDR10. If there is anything missing that is HDR10+ and while this is still relatively new we think that paying such a premium price should at least grant you the ability to use that also.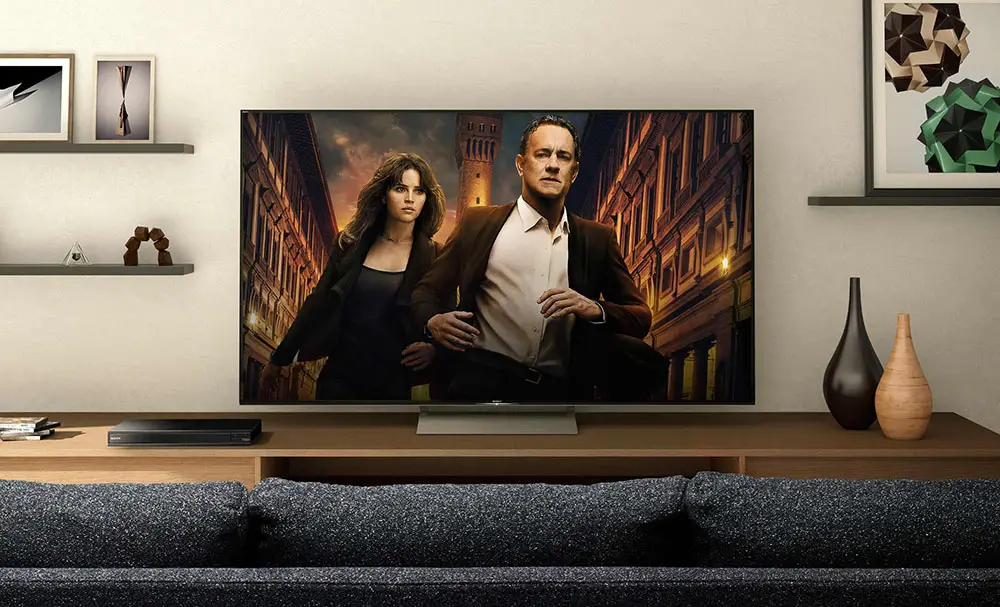 And while the missing HDR10+ is a minor problem the single most frustrating one that plagues all Sony players is that if you want to watch Dolby Vision content then you have to enable the Dolby Vision option manually. If on the other hand you want to watch some HDR10 content then you have to disable the Dolby Vision setting in the player otherwise it will display with Dolby Vision even if the content doesn't support it meaning that the end result may not be the correct one. This manual switching can be the single most frustrating thing you have to do and cannot understand why Sony is the only UHD player manufacturer that persists on using this on their players.
As for the audio formats supported such a premium player could be be without playing almost all kinds of audio from the old and more basic Dolby Digital and DTS to Dolby TrueHD and DTS-HD Master Audio all the way to the most recent Dolby Atmos and DTS:X.
The film we decided to try was the UHD version of Pacific Rim: Uprising as it also includes Dolby Vision which was the HDR protocol we opted to use along with the included Dolby Atmos audio track. Obviously to see the film in all it's glory we had to switch the Dolby Vision setting on which is something you should not forget to do but doing so we were greeted with an image of spectacular clarity, amazing resolution and deep refined colors.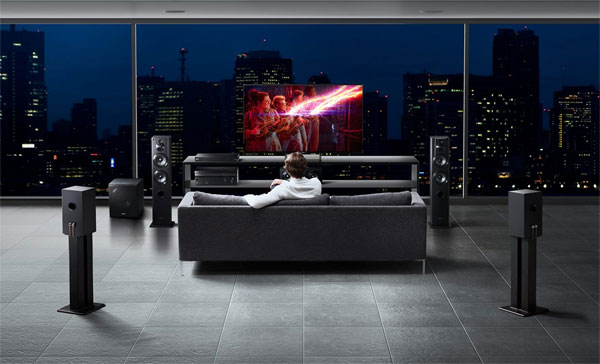 Having tested this version of the film before we knew how good and sharp image it is and the Sony player was particularly good at bringing all this at the front. There is so much image detail and especially in scenes like the final brawl in the city with building debris falling all around that you could distinguish an extraordinary amount of environmental detail throughout the sequence. Dolby Vision was particularly good giving us the necessary depth in highlights as well as very lifelike colors that were accurate and precise. The Dolby Atmos track was faithfully reproduced by our AV receiver as all the necessary information was passed from the player and made all the environmental and overhead effects as true to life and immersive as possible.
Obviously when buying such a player means that you mostly want to use it for it's 4K capabilities but since you still probably have an extensive library of Full HD content rest assured that the unit is a very capable Blu-ray player as it can upscale all 1080p content to 4K with amazing results. We tried a couple of Blu-ray and DVD discs and results were very satisfactory. When it comes to Blu-ray the player upscaled everything with very few artifacts and everything from colors to texture resolution were as good as it could get. For DVD things were obviously not so good but this was a result of the source content and not so much of the player's abilities. Very good performance in this regard.
A useful, even if not very widely used feature, is the included HDR to SDR conversion that lets you watch HDR content on a non HDR capable 4K TV. Now having such an expensive player and not having an HDR TV can be a bit strange or even impossible but nevertheless having another feature to play with is not a bad thing, right? The only situation that this feature can be really useful is with some 4K projectors that are not particularly capable with HDR content.
We tested some content on a Full HD TV in order to determine how good the conversion works and the end result was a bit of a mixed bad. Some scenes looked really good while some others, specially dark ones, leave a lot to be desired as far as color accuracy and shadow detail. As such this is a feature worthy only if it is extremely necessary and not one to be widely used.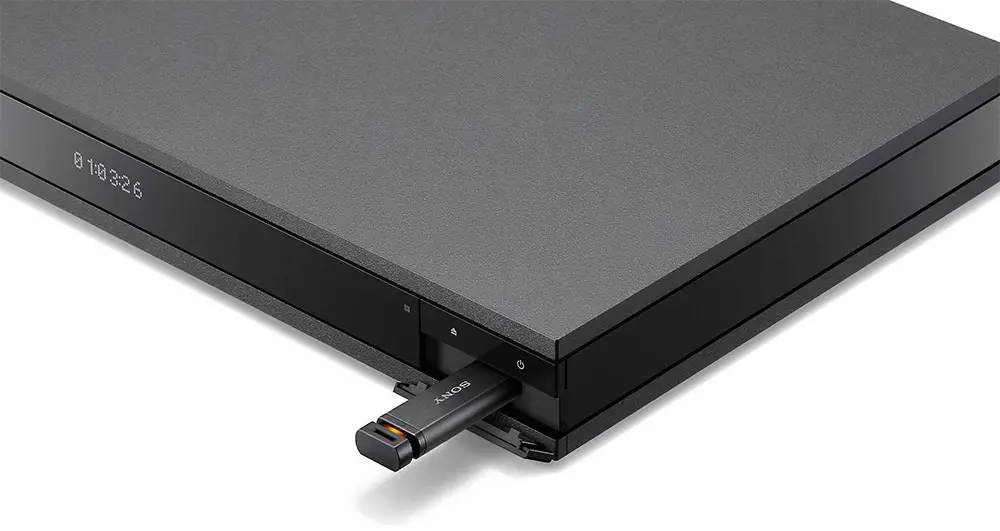 Many UHD players has got us used to include some media player capabilities that most of the time offer limited support to files and formats. This is one area where the X1100ES really shine as it is not only capable of playing almost all disc based formats but it comes with a pretty wide support for formats and containers that can be streamed either through the USB port or from an wired/wireless connection. Files supported include MPEG-1, MPEG-2, Xvid, MPEG4, VC1, WMV9, AVCHD, VP6, VP8/VP9 as well as HVEC/H.265 that was absent in the first Sony players released.
But things don't stop there as audio support is also extensive. Except from the usual files we also can playback High Resolution Audio with some of the files available being FLAC, ALAC, AIFF, DSD, AAC, WMA, HEAAC, LPCM, Vorbis as well as MP3. And with the included DSEE HX upscaling technology you don't have to worry if you have low compressed files like MP3s or high quality uncompressed audio as the player can bring up everything almost at the same level.
And since we are talking about extensive support the unit can also play SACD, DVD-Audio and 3D Blu-rays even if all of them are somewhat of limited interest as of now. Although we can still see many people like their 3D libraries and they wouldn't want to let them collect dust so rest assured that this unit got you covered. A premium player should offer wide support even for less used formats and the Sony player excels in this.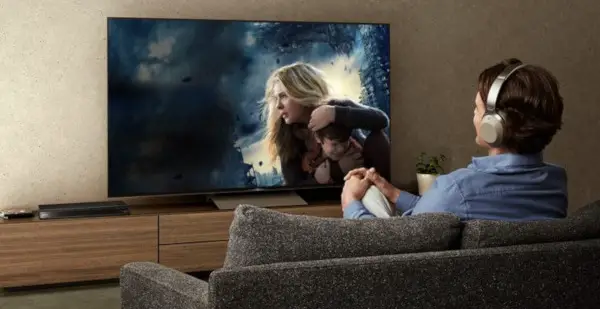 Closing this part of our review we can say that the X1100ES has some major strengths and some very glaring weaknesses. 4K with HDR performance is top notch, HDR to SDR conversion and DSEE HX are welcome additions while the extensive support for both disc formats, video and audio files are what truly sets this player apart from the competition. On the downside Sony keeps insisting on using a manual switch for Dolby Vision content which in our opinion is what turns many consumers away and keep hurting their sales. And it's a real shame as the player is a really capable one to have such a glaring weakness.
Inputs / Ports
When it comes to the included connections the unit features the exact same configuration we had seen in it's predecessor, the UBP-X1000ES so no surprises here. After all, most design elements remain the same so it seems there was no need to change anything in this regard. As we already mentioned before at the front we get a USB port for streaming content while everything else is place at the back of the unit.
First of all we find the usual dual HDMI outputs setup with one of them being HDMI 2.0 that is HDCP 2.2 and 18Gbps enabled and supports 4K/60fps, HDR, Wide Color Gamut as well as Dolby Vision. The second HDMI is only version 1.4 and can be used to output audio separately to a AV receiver, soundbar or other HDMI enabled audio devices.
To the right of them we find a coaxial digital output while on the left there is a 10/100 Ethernet port for wired connection to the internet. There is also an optical digital output as well as an analogue stereo output although we fail to see who would use this considering the premium nature of this player. Being heavily designed for custom installers we also get an IR remote input as well as an RS-232C port.
When it comes to it's wireless capabilities the X1100ES comes with built-in WiFi (802.11a/b/g/n) as well as Bluetooth v4.1. But here Sony has spiced things up by adding their own LDAC technology that allows the transmission of High Resolution Audio over Bluetooth without the need to down-convert it as it allows three times the data bandwidth of normal Bluetooth connections. Keep in mind that for this to work the receiving device must also support the LDAC technology.
OS, Apps and Features
Initial setup is exactly the same that we had experienced in the X800M2 which is very easy and straightforward. You connect the player to the TV, turn both of them ON and you go through the Easy setup procedure that lets you select language and connect to your WiFi network. When this is complete you enter the home menu that greets you with four main options for disc playback, USB streaming, Media Server and Settings.
Below we get three icons for the three available streaming services that include Netflix, Amazon prime and Youtube. You don't have the ability to download any more as there is no online store available here so these three will have to suffice. As with the X800M2 HDR is supported in all three while Netflix can also display in Dolby Vision. It seems that Dolby Atmos and Dolby Vision is a hit or miss with these streaming services as some of them support one or the other but not both which is similar to most other players we had tested before.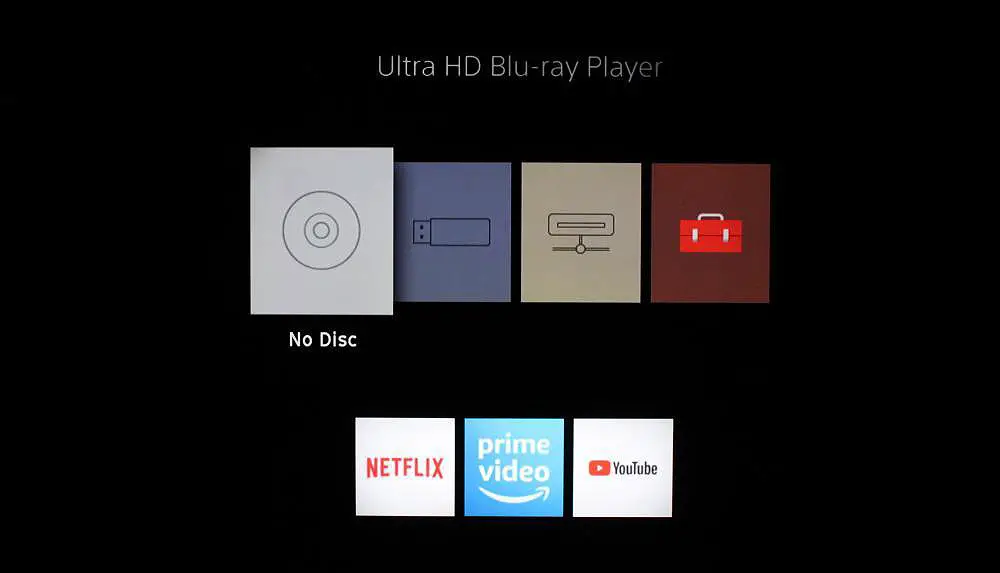 The unit is not the most feature complete when it comes to it's streaming services but it seems that this was not Sony's intention but they wanted to provide at least a basic experience. As for the menus we definitely prefer this updated version compared to the previous tile based style as it keeps things more simple and easier to navigate.
Let's see now some of the other features available in the unit. Firstly we need to talk about Sony's Bluetooth LDAC technology that we briefly mentioned above. The player can transmit audio through Bluetooth to any Bluetooth enabled speaker or headphones. But since the player supports High Resolution Audio if it would transmit through normal Bluetooth it would have to be down-converted to meet the bandwidth capabilities of the medium. With Sony LDAC the X1100ES can transmit three times as much data through the Bluetooth connection and thus keep the audio quality at much higher levels than before. Obviously for this to work both connected devices need to support the LDAC protocol.
Another interesting feature is Sony's DSEE HX technolgy that is capable of up-scaling low quality compressed audio like MP3 files to almost High Resolution quality. Obviously this is very dependent on the source content and many times the difference is almost non audible but nevertheless it can create a better acoustic experience in some cases so it's good to be able to have it.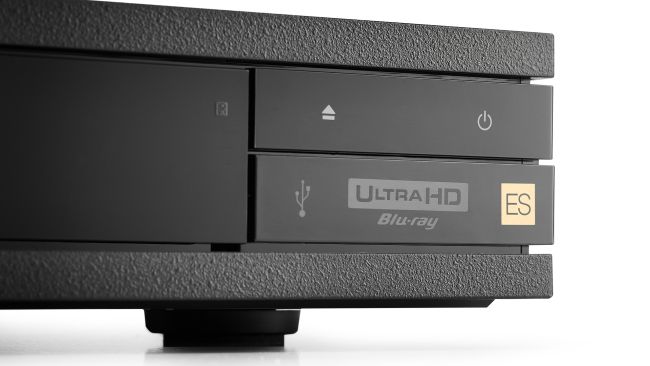 The unit also comes with a feature called BRAVIA Mode which you can enable if it happens you to have a Sony TV along with this player. The philosophy behind this is that when the two Sony units connect the BRAVIA mode can be enabled and thus allow the unit with the better capabilities to do certain processes. If this is predefined or it is decided by the system on the fly is not known but it's good to know that processing is done accordingly in order to provide the best image and audio possible for the given setup.
Lastly there are a couple more features that are worthy of mentioning with the first being that the player can be used as a DMP (Digital Media Player) and DMR (Digital Media Renderer) while it also comes with certain capabilities that will interest the custom installation community by providing Web and IP control through either wired or wireless connection, IR in, RS-232C control and support for services like IHIJI.
Pretty good list of features included as it should be from such a premium device. There are a few things missing like more extensive support for online and streaming services but as always it is better to have a dedicated device that would handle all your streaming needs. The menus are very well designed and easy to navigate while the inclusion of some of Sony's own technologies can help the player while streaming audio.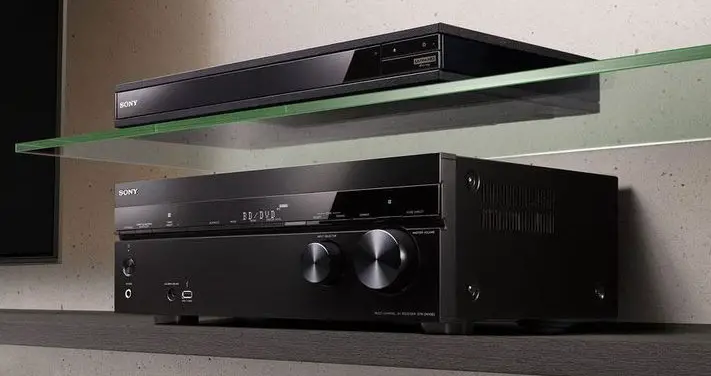 Final Thoughts
Wrapping up our review what we can say is that the X1100ES is a great universal player that performs admirably but has some very characteristic flaws. And if you take into consideration the major competition it gets mainly from Panasonic's UB820 the pressure is on for the unit to prove that it is worthy the price of purchase.
Sony designed a unit that feels robust and uses careful engineering to produce the best possible results while it's performance in all kinds of media can be considered perfect both for disc based media as well as for the streaming files that it can playback. It also supports Dolby Vision that was absent from the previous releases as well as HDR to SDR conversion that is ideal for those that don't have a HDR capable 4K TV.
If you add it's wireless and Bluetooth streaming capabilities, what we have here is a nice all around unit. But Sony went a step further and added their own sauce by adding LDAC technology for High Resolution Audio support through Bluetooth, DSEE HX upscaling for low resolution audio and HVEC video decoding through the USB port. Oh and let's not forget that it can also play SA-CD and DVD-Audio for what is worth it.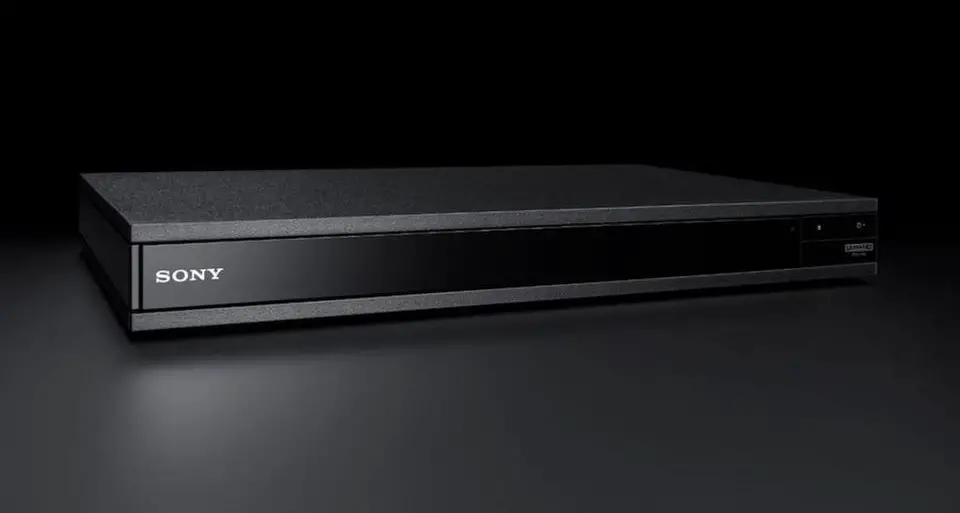 On the opposite side if we had to choose one major flaw is the unit's inability to auto switch to Dolby Vision mode when appropriate content is detected. All other major players can do it so we cannot get Sony's decision to go that route. Also there is no HDR10+ support and while this is not a major one yet, as available content is limited, this is no excuse for such a premium player.
Streaming services are also only limited to three and HDR control options are not as many as we had seen in Panasonic players which can turn away some more advanced users. Lastly both the unit and the remote don't look premium at all for the price asked and while we do like the design when you are going to fork such an amount of money you should expect something that looks more expensive.
The unit really finds itself in a difficult position not only by competing models but also by the company's own products. The Sony UBP-X800M2 looks awfully similar in capabilities and specs while Panasonic's UB820 puts a lot of pressure by offering similar performance but with more features and Dolby Vision auto switch. In the end the Sony UBP-X1100ES is an excellent unit and if you want a player that can manage almost everything and plan on sticking on either HDR10 or Dolby Vision then this can be an excellent choice.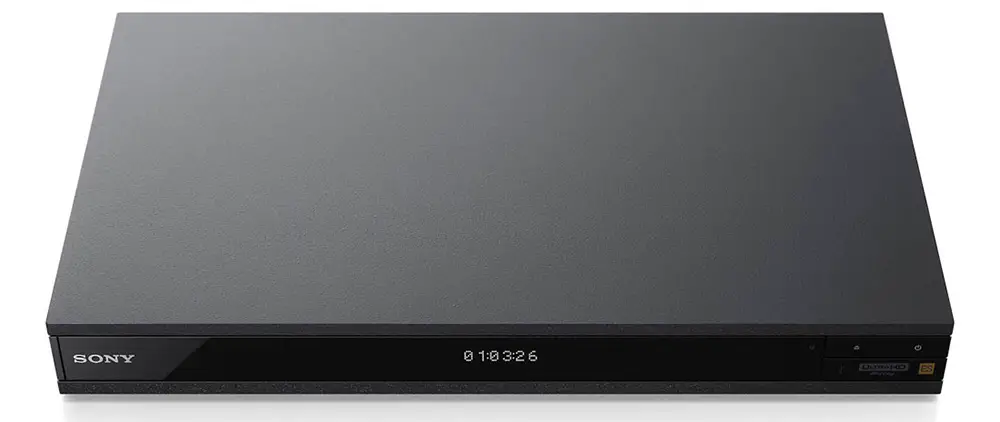 For more reviews you can check our dedicated 4K UHD Blu ray Player reviews list or even look at our Product Reviews Table where you can find the brand and specific product you are looking for.
Also don't lose the chance to subscribe to our Newsletter and gain exclusive privileges.
---
Cheapest Places to Buy :
---
Sony UBP-X1100ES Specifications